Are you planning your first trip to Hawaii? There's a LOT to consider! Keep scrolling to find out what you need to add to your Hawaii travel checklist to ensure a smooth and stress-free trip.
This Hawaii travel checklist contains affiliate links which means if you purchase something from one of my affiliate links, I may earn a small commission that goes back into maintaining this blog.
You're planning your first trip to Hawaii and want to get organized?
You're in luck! Here at Hawaii Travel Spot, we've traveled to Hawaii more than 40 times and have a complete list of everything you need to think about when planning a Hawaiian vacation.
Keep scrolling to find out what items you need to add to your Hawaii travel checklist!
We know that for many people, this is their very first time traveling to the islands, so we want to make sure you have everything covered.
And not only do we have a comprehensive list for you, but all of the items on it are either things we've personally used or recommendations from friends who have visited Hawaii before.
Keep scrolling to check out our ultimate Hawaii travel checklist!
Want to skip all the planning and just access my detailed Hawaii itineraries complete with daily schedules, fun activities, and travel hacks? Click the button below.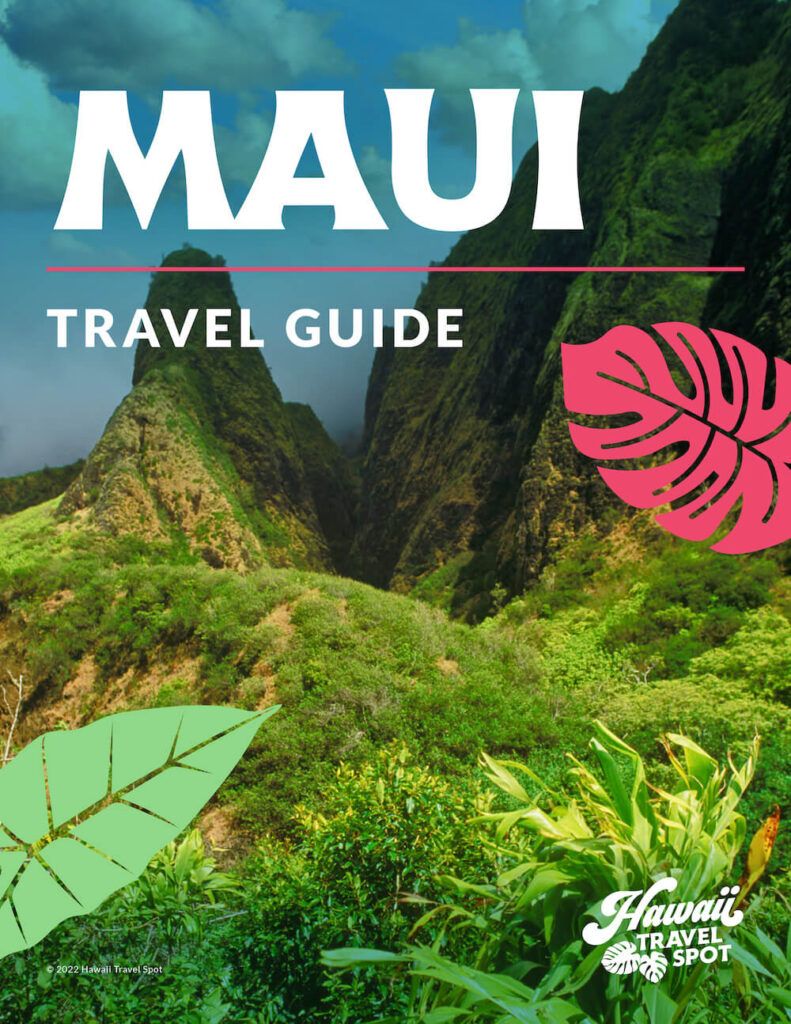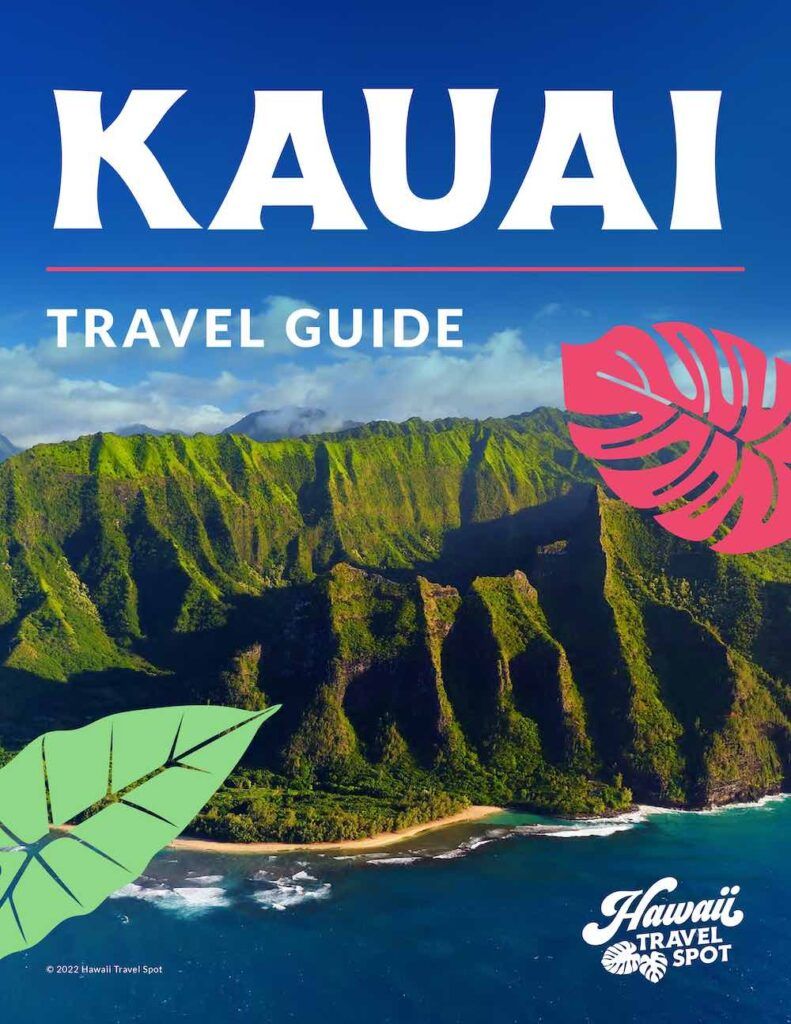 Planning Your Hawaii Vacation
I'm assuming that you have already narrowed down which Hawaiian island(s) you want to visit. If not, check out this post about which is the best Hawaiian island for first-timers.
Book Your Accommodations
I always start with booking your accommodations in Hawaii because you might need to tweak your dates if your favorite place has limited availability.
Most hotels and resorts have a lot of flexibility when it comes to dates. However, condos, vacation rentals, or boutique hotels might need you to shift your stay by a day or two.
I suggest thinking about where you want to go on the island and then choosing a place to stay that is nearby the majority of your activities. That will save you time and stress.
I've listed my top picks for where to stay in Hawaii below.
Where to Stay on Oahu
Where to Stay on Maui
Where to Stay on Kauai
Where to Stay on the Big Island
Find Your Flights to Hawaii
After you have figured out where to stay in Hawaii and have nailed down your dates, it's time to start thinking about airfare. I have a few tips for how to find cheap airfare to Hawaii, but it really depends on what time of year you are going.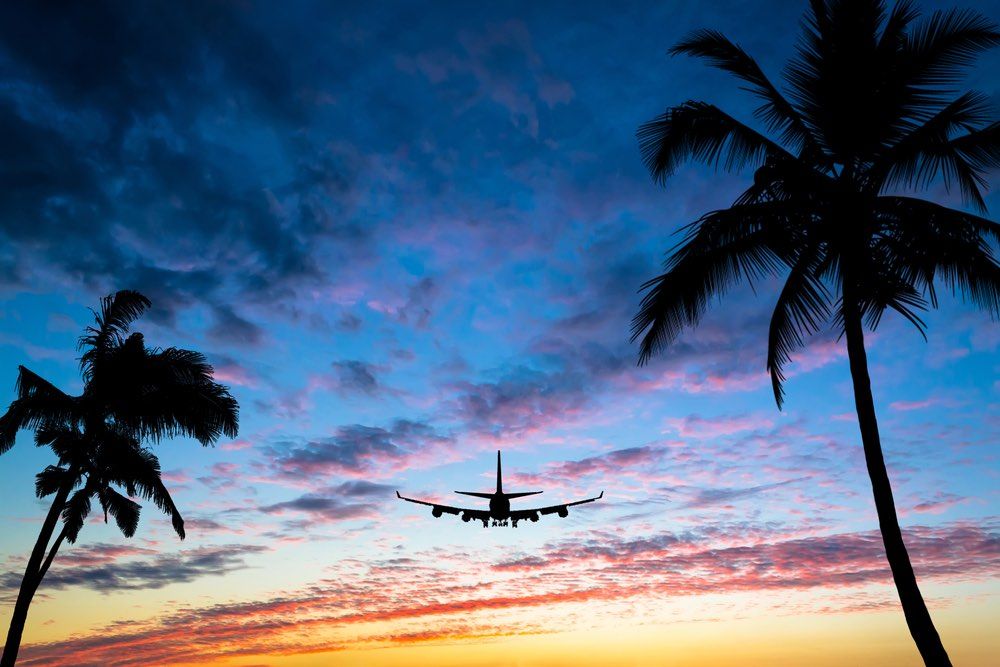 If you are using points or companion fares, you'll want to lock in your flights to Hawaii as soon as possible. The longer you wait, the fewer options you have for ideal flight times.
Otherwise, I recommend booking non-refundable tickets about 3-6 months in advance. You'll want to book refundable tickets as soon as you have your dates because you can always re-book them if ticket prices drop.
Renting a Car in Hawaii
Unless you are staying in Waikiki on Oahu, I highly recommend booking a rental car in Hawaii.
The public transportation options outside of Waikiki just aren't great and rideshares (like Lyft and Uber) are hit/miss.
The best place to rent a car in Hawaii is through Discount Hawaii Car Rental. They get the best rates through national companies like Alamo, Enterprise, Budget, Dollar, Thrifty, Avis, and Payless. Check out the latest prices and more details.
Book Your Hawaii Activities and Tours
Now comes the fun part! It's time to figure out what to do in Hawaii!
Of course, this all depends on your Hawaii budget and the ages/abilities of the people in your party. If there is something on your must-do list, you should book it before your trip. Many popular activities in Hawaii sell out.
I've listed a few Hawaii activities for each island that might be of interest.
Oahu Activities
Maui Activities
Kauai Activities
Big Island Activities
After booking each activity, be sure to check to see if you are supposed to wear or bring something specific (like closed-toe shoes or long pants) and add it to your Hawaii checklist.
Book a Hawaii Photo Shoot
Whenever we travel to Hawaii, we almost always book a photo shoot with Flytographer. They are super easy, affordable, AND it guarantees that I'll have more than just selfies. You can get $25 off if you book through this link or use the code HAWAIITRAVEL.
Create Your Hawaii Itinerary
Once you have nailed down where you are staying in Hawaii, your flights, your car rental, and your activities, you should write it all down so that everyone knows the plan.
There is a time change when visiting Hawaii from the Mainland, which is why I suggest doing it "old school" and having a tangible itinerary. That way, you won't accidentally get tour times wrong.
You'll want to include hotel check-in and check-out times, what time you need to pick up or return your rental car, and the start and end times of your tours. You should also include any restaurant reservations.
I also suggest figuring out the drive times between your activities just so you can create a realistic itinerary. Trust me, it takes more time to drive from Waikiki to the North Shore (or anywhere on the Big Island) than you will assume.
Before You Pack for Hawaii
Do You Have the Right Luggage?
The first thing you want to think about is whether you plan on doing carry-on luggage or if you'll check your bag.
If you are doing carry-on luggage, make sure it's small enough to fit in the overhead bin. Go to your airline's website and check their carry-on luggage size restrictions.
Since I always tend to buy items during my trip to Hawaii (like cute Hawaiian dresses or food items), I also pack a foldable duffel bag in case I need to use it on the flight home.
Do You Need Packing Cubes?
I'm all about staying organized when I pack for any trip, especially if I'm packing for multiple people for a family vacation.
I'm obsessed with these packing cubes because they save space in my luggage and they make it easy for me to find exactly what I'm looking for. Each member of my family has a different color.
I usually have one cube with swimwear/beach items, one with dresses, and one for comfortable clothing.
And if we are doing family photos in Hawaii, I have one packing cube with all our "nice" clothes to make sure they stay clean.
Have You Tried on ALL Your Clothes?
This is a rookie Hawaii mistake that I've made more than once. I hate spending time trying everything on that I want to pack. However, it's worth doing.
It's especially important to try on swimwear and clothing you only wear in the summer months. Your body might have changed a bit since the last time you wore them. Or you might realize that you just don't like them anymore.
Try on the clothes you think you want to pack at least a few weeks before your trip. That way, you have time to replace any items.
Hawaii Packing Checklist
What to Wear in Hawaii
I want to stress that you will want to pack light for your trip to Hawaii. People tend to overpack (I'm guilty of this) and so it's important to think about your Hawaii activities and only bring the clothing you will actually need.
Your packing list for Hawaii will change slightly depending on which Hawaiian island you are visiting. It will also depend on whether or not you are checking your luggage. If you're just doing a carry-on, what to pack for a trip might be different.
You can check out my complete Hawaii packing lists for Oahu, Maui, Kauai, and the Big Island.
Hiking Sandals
This is a good idea if you are planning to explore Hawaii national parks or some of the gorgeous coastal hikes.
You will not need hiking boots in Hawaii unless you are hiking at Hawaii Volcanoes National Park. Then, you'll want closed-toe hiking shoes to protect your feet from the lava rock.
Water Shoes (only for Big Island)
The Big Island has a ton of beaches with lava rock that can scrape up your feet. This is why I recommend wearing mesh water shoes when visiting the Big Island.
However, you do NOT need water shoes for any other island. In fact, you might accidentally walk over living coral reefs if you are wearing water shoes on Kauai, Maui, or Oahu.
Sandals
Try to find sandals that you can easily dress up or down. I have a pair of huarache sandals that I can wear with shorts or dresses.
If you are mainly doing a beach vacation, you'll probably want a pair for flip flops. You can either bring them from home or buy a cheap pair of flip flops in Hawaii.
Lightweight T-Shirts and Comfortable Shorts
The weather in Hawaii is typically quite warm and humid. So, it's great to bring breathable clothing.
I'm a huge fan of bamboo t-shirts. They are lightweight and never make me feel hot or sticky.
Beachy Dresses or Resort Wear
Personally, I find sundresses a lot more comfortable than shorts. So, I usually bring at least 3-4 dresses that I can wear during the day or at night.
If you are planning on going to a luau or a few nice dinners, you'll definitely want to add a dress or nice resort wear to your Hawaii packing list.
Swimsuit and Cover Up
I usually pack 2 bathing suits to make sure I have a completely dry one each day. And a swimsuit cover-up is great for walking to and from the pool or grabbing lunch near the beach.
Sun Hat
The sun can be quite strong in Hawaii. I highly recommend either bringing a sun hat from home or buying one in Hawaii. This is especially important if you are mainly doing a beach vacation or are doing outdoor adventures.
Light Rain Jacket
If you plan to visit Hawaii in the winter or are going to higher elevations (like Hawaii Volcanoes National Park or Waimea Canyon), you'll want some warm clothes.
Just add a light rain jacket to your Hawaii packing list as an easy outer layer to keep yourself warm and dry.
Hawaii Toiletries
Reef Safe Sunscreen
In case you haven't heard, Hawaii has banned the use of any sunscreen that isn't reef-safe. You can either purchase your sunscreen in Hawaii or buy one from this list.
Bug Repellent
If you'll be hiking in the rainforest or hanging out near standing water, I suggest bringing a little bottle of bug spray.
After-Sun Lotion
You can buy this in Hawaii, but it's usually cheaper if you bring it. My top pick is Maui Vera and we use it anytime we travel anywhere sunny.
Prescription Medicine
Make sure to pack enough prescription medicine to last your entire trip plus a few days in case something happens.
Other Hawaii Packing List Items
Affordable Underwater Camera
If you are doing a snorkeling tour or are planning a lot of pool days, it can be really fun to bring along a cheap underwater camera.
I highly recommend getting a flotation strap for it. That makes it easy to find if it slips out of your hand in the Pacific Ocean or the pool.
Waterproof Phone Case
If you are doing a boat tour, going kayaking, or doing a mountain tubing adventure, you might want a waterproof phone case. That way, you can still take photos of your adventures without risking damage to your phone.
Reusable Water bottle
Hawaii is a pretty eco-friendly destination and most hotels and resorts have water stations for guests to fill up their reusable water bottles.
We love our HydroFlasks because they keep cold water COLD. It's great for hikes or any outdoor adventure.
Bringing your own water bottle is a great way to save some money and not buy a million plastic disposable bottles.
Waterproof Dry Bag
If you plan on doing a lot of beach days, you might want a waterproof dry bag to store wet swimsuits. That way, it won't make everything in your beach bag wet.
Or you can go the other way and store all your important items that you don't want to get wet, including dry clothing.
Swimming Goggles
For people spending a lot of time in the pool or ocean, you might want to bring goggles. It's a great way to protect your eyes from chlorine or saltwater.
If you normally wear glasses, you might want to invest in some prescription goggles. That's what my husband and son have and it's made swimming in Hawaii such a better experience!
Beach Bag
I bring a beach bag on every trip. Backpacks work great if you're traveling with little kids. Otherwise, tote bags are a great option.
The main feature you want to look for is that they are water-resistant. This also usually means they are sand-resistant.
I'm pretty obsessed with my Aloha Collection beach bag. I use it as my carry on bag for the airplane and they replace the items with beach/pool stuff during the trip.
Sand Resistant Beach Towel
If you will be doing a lot of beach days, you might want to bring along lightweight beach towels. This will save you space in your beach bag and are great for lots of outdoor adventures.
Most hotels/resorts don't allow you to bring their pool towels to the beach. And most vacation rentals only have the big, bulky beach towels.
Portable Phone Charger
We always add at least one portable phone charger to our Hawaii packing list. If you usually take a lot of photos or video, you'll want to do the same.
This is also really important if you plan on going hiking. You'll want to make sure your phone is charged in case of an emergency.
Costco Membership Card
If you are visiting Hawaii for a week or longer, you might want to go to Costco to stock up on drinks, snacks, and even meals. They have items for much cheaper than Hawaii grocery stores.
This is also where you'll find the best price on alcohol and gas. And they have a lot of great Hawaii souvenirs!
What NOT to Pack for Hawaii
Beach Toys
While it may be tempting to pack beach toys for your family vacation, I strongly urge you to reconsider. They take up SO much suitcase space!
Instead, join a Facebook group for the island you are visiting. People usually offer up beach items before they leave. Or see if your hotel or vacation rental has some that you can borrow during your trip.
Too Many Clothes
Some people realize that they have very little room in their suitcases. That's probably because they are packing too many clothes.
If you are staying somewhere with laundry facilities, just pack enough for half of your trip and plan on doing laundry.
Otherwise, you can wash some items in the sink of your hotel room or re-wear lightly worn clothing.
Snorkeling Gear
If you are planning on just snorkeling once or twice, you might consider just renting snorkel gear instead of bringing it. It's usually pretty cheap and it will save space in your suitcase.
What Essential Travel Documents Do You Need for Hawaii?
Valid I.D. for Adults
Most people visiting Hawaii will need to fly. Each adult in your group will need a valid I.D. This can be a driver's license, passport, or state-issued I.D. card.
Kids don't need any form of I.D.
Airplane Tickets (Printed or Digital)
Most travelers use digital airplane tickets that are loaded onto their phones. Most airlines have apps with a section to store your digital ticket. Or you can add it to the Wallet section of an iPhone.
Otherwise, you can either print your ticket to Hawaii at home or get a printed boarding pass from the check-in desk in Departures.
If you have TSA Pre-Check, make sure it's listed on your ticket. Kids under the age of 13 who don't have TSA Pre-Check can go along with an adult with TSA Pre-Check.
Car Rental Reservation Confirmation (Printed or Digital)
Before you leave home, double-check that you have your car rental confirmation number or email. This will help speed along the process of picking up your rental car if there are any issues.
Hotel Reservation Confirmation (Printed or Digital)
I also suggest making sure you have your hotel confirmation email or a printed confirmation just in case there are any issues checking into your hotel.
Visiting Hawaii Wrap Up
Okay, that's it! Hopefully, you feel more confident about visiting the Hawaiian islands now that you have this handy list of Hawaii essentials.
With these travel tips for Hawaii, you're guaranteed to have the tropical vacation of your dreams!
Looking for more Hawaii travel tips? Check out my top planning tips for Oahu, Maui, Kauai, and the Big Island!