Are you planning a trip to Maui and wondering which Maui activities to do on your trip? Scroll to find out the best Maui boat tours worth adding to your itinerary.
This list of best Maui boat tours was written by Marcie Cheung (a Hawaii travel expert) and contains affiliate links which means if you purchase something from one of my affiliate links, I may earn a small commission that goes back into maintaining this blog.
Ready to explore the beautiful waters of Maui?
Maui is the perfect place for boat tours. With its many bays, coves, and inlets, there are plenty of places to explore by water.
Plus, the marine life is amazing! You'll get to see Hawaiian monk seals, honu (green sea turtles), and Hawaiian spinner dolphins – not to mention the humpback whale if you're lucky during winter months!
A boat tour is a great way to see everything that Maui has to offer. You'll get to explore the ocean and admire the marine life, all while sitting in comfort.
You might wonder about my credentials – well, I've been to Hawaii 40+ times, ensuring an expertise that stands out.
If you want to make sure your trip is unforgettable, be sure to book a ticket on one of these many amazing boat tours! You'll have an experience that you'll never forget.
See the top-rated Maui boat tour HERE!
Want to skip all the planning and just access my detailed Maui itinerary complete with daily schedules, fun activities, and travel hacks? Click the button below.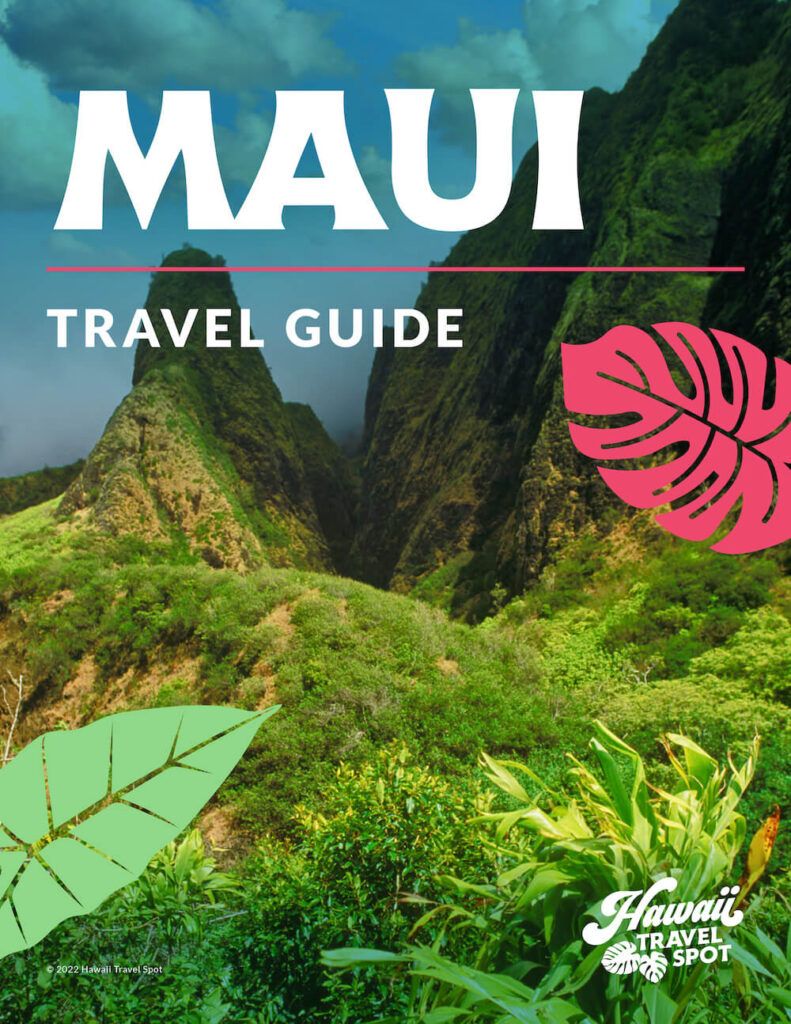 The Best Maui Boat Tours to Book Before Your Trip
1. Sea Maui Kaanapali Sunset Cruise with Cocktails
The Sea Maui Kaanapali Sunset Cruise with cocktails is one of the most romantic, intimate, and enjoyable tours on this list. Sit back with a cocktail in hand and enjoy Maui's famous sunsets on the open seas of the Pacific Ocean.
Whether you see the friendly spinner dolphin, the shy monk seal, the elusive manta ray, or even the majestic humpback whale, the life of the ocean around you is sure to make this a truly unforgettable experience.
If you're looking for a peaceful way to end a long day, this is the tour for you. Approximately two and a half hours will be spent at sea while you take in the stunning sunset, eat delicious meals, and indulge in as much alcohol as you wish.
This is one of the best things you can do as a couple or during a honeymoon. Check out the latest prices and more details.
2. Trilogy Excursions Kaanapali Deluxe Snorkeling Cruise
For those interested in snorkeling in Maui's shores and seeing sea life up close, this tour is the choice for you.
Lasting roughly 5 hours, the Kaanapali Deluxe Snorkeling Cruise is one of the most popular in Maui and sells out fast.
For those looking for a day of fun and adventure, this is the tour for you. Snorkeling is truly a once-in-a-lifetime experience, allowing you to explore the underwater world and the thriving life within it while making sure you're safe.
After you sail past beautiful sights and even some sea animals, you'll be treated to not one but two snorkeling sites, where you'll be able to explore some of the most natural and unspoiled reefs in Hawaii.
Finally, after you finish snorkeling, you'll be treated to a freshly made lunch on the boat for you to enjoy. As you sail back, sit back, enjoy some hand-brewed cocktails, and enjoy the views around you. Check out the latest rates and more information.
3. Sea Maui Lanai Snorkeling Cruise
This 5.5-hour tour is the only sea tour departing from Kaanapali Beach and brings you to the beautiful reefs of Lanai to snorkel. If you're going between December and April, you may even be able to see humpback whales!
The Sea Maui Lanai Snorkeling Cruise brings you to the Lanai coral reefs, where you'll be able to see beautiful, thriving coral reefs, as well as a variety of tropical fish, turtles, moray eels, and even dolphins!
While you're on the cruise, you'll also be treated to a high-quality continental breakfast, gourmet buffet lunch prepared by Chef Joey, and an open bar that serves hand-crafted cocktails and other alcoholic drinks!
Be sure to take advantage of their other amenities as well, especially their photo package, which will let you create picture proof of the unforgettable memories you'll make on this beautiful tour. Check the latest rates and availability.
4. Four Winds II Molokini Snorkeling Tour
The Four Winds II Molokini Snorkeling Tour takes you on a 2-hour adventure through the ocean on a spacious catamaran. Uniquely, this catamaran has a glass-bottom viewing room that allows you to see into the ocean as you sail.
The catamaran has a number of amenities, the most unique of which is a massive water slide that leads directly into the ocean. Be sure to let loose and have as much fun as you can! Plus, they serve breakfast, lunch, snacks, and drinks.
Take a dive into world-renowned snorkeling locations such as the Coral Gardens and, of course, the Molokini Crater. You can admire the thriving coral reefs, vividly colorful tropical fish, honu (Hawaiian green sea turtles), and even bottlenose dolphins! During whale-watching seasons, you can even see humpback whales.
The Molokini Snorkeling Tour is one of the best places to see sea life in Hawaii. As a series of thriving coral reefs, you'll be able to see incredible sea animals. This tour is simply one of the best for enjoying and admiring the beauty of nature! Check the latest rates and availability.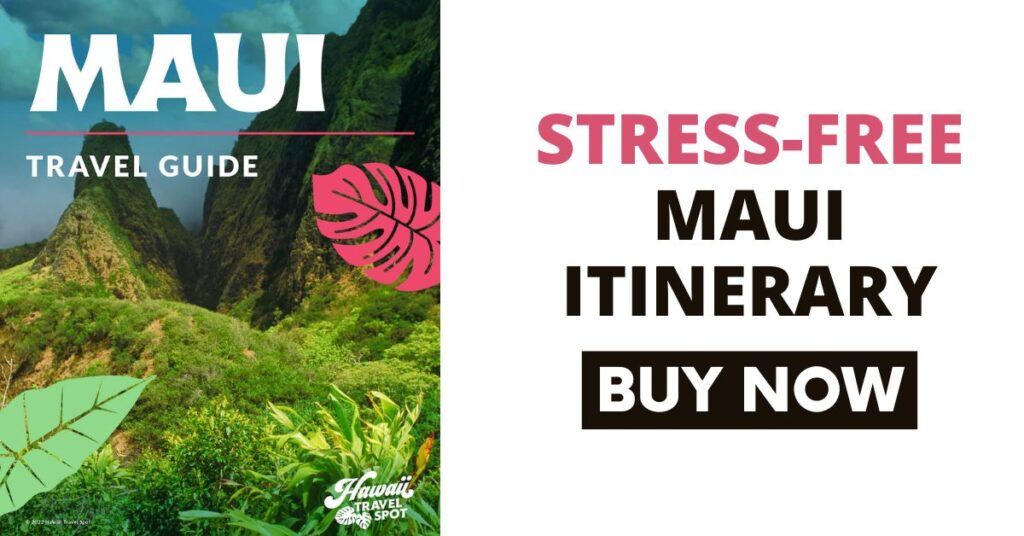 5. Redline Rafting Molokini Snorkel Tour
This small-sized, intimate tour that only takes a handful of people at a time is an excellent, flexible experience. Lasting anywhere from 2.5 to 6 hours, this tour takes you snorkeling in Molokini Crater before many other tourists ordinarily arrive, giving you a truly unique and isolated experience.
As you travel from place to place, you'll also be able to admire Maui's south shore, a volcanic coastline that's very hard to properly see from land. As you snorkel, you'll also be able to admire beautiful marine life such as green sea turtles and dolphins.
Tour through two famous snorkeling locations, and enjoy a delicious continental breakfast of famous cinnamon rolls and fresh fruit as well as a gourmet deli lunch between your underwater adventures. The Redline Rafting Molokini Snorkel Tour is truly an unforgettable experience!
Do keep in mind that this tour leaves in the early hours of the morning, which is perfect for getting a more isolated and peaceful experience. However, this can make it difficult for people who sleep in to enjoy. Check out the latest rates and more information.
6. Quicksilver Lahaina Dinner Cruise at Sunset
This sunset dinner cruise is one of the most unique on this list in that it provides passengers with a delicious three-course meal cooked on board the ship for you to enjoy as you watch the sunset. If you're lucky, you may even catch a glimpse of the elusive bottlenose dolphin or a humpback whale.
As you enjoy the ocean around you, you're also offered a variety of drinks such as Mai Tais, Pina Coladas, red wine, and more! Plus, you'll get a 3-course meal and dessert.
Enjoy the soft music, some delicious food, and ocean views as you depart from the lively Lahaina Harbor to enjoy a tranquil afternoon.
Whether you're traveling with a significant other, a group of friends, or the entire family, you'll have an amazing time! Check the latest rates and availability.
7. Molokini Crater and South Maui Coast Adventure
The Molokini Crater and South Maui Coast Adventure takes you on an adventure through the Molokini Crater, allowing you to snorkel in the extinct volcanic crater. Snorkeling gear is available to all passengers.
This tour is excellent because it occurs in the morning, allowing you to get to the famous Molokini Crater before other tourists and enjoy a peaceful snorkeling adventure. Take the time to admire the beautiful tropical fish and even green sea turtles!
This 5-hour tour even gives you the opportunity to watch dolphins swim alongside the boat! If you're a lover of sea life, this is the tour for you. Check out the latest prices and more information.
Maui Sailing FAQs
What tour should I do if I want to enjoy a sunset?
Maui is the place to go if you want a special sunset sail. The Sea Maui Kaanapali Sunset Cocktail Cruise is among the greatest Maui sunset cruises. There are plenty of delicious appetizers, an open bar, and a wonderfully romantic atmosphere that's perfect for couples or a honeymoon vacation.
What can these tours guarantee?
While these tours cannot guarantee that you'll see certain wildlife, they can guarantee that you will have a safe, fun, and high-quality experience. You'll be able to see some beautiful views and enjoy the ocean!
Who can participate in these tours?
While many of these boat tours, especially the ones centered around snuba diving or snorkeling, do not let very young children, elderly people, and pregnant women participate, any inexperienced swimmer can safely participate in these tours!
Is it possible to book private tours?
Yes! However, the cost can get pretty high, ranging from $1000-$7000 dollars on average. Private boat tours are definitely an excellent option to truly enjoy Maui with your family and friends. One of the best options for private charters is Aloha Blue Charters.
Epic Boat Tours in Maui Wrap Up
After reading through this article, you may have noticed how many choices there are when it comes to boat tours in Maui.
When coming to a decision, you should factor in who you're traveling with, how much time you have, what time the tour starts and ends, where you'll be visiting, and what activities and amenities the tours offer. If you're disabled, you should also check if the accommodations you need are provided!
Some of these tours provide services such as appetizers, meals, drinks, or even water slides! No matter what you choose, you can't go wrong – be prepared to make some unforgettable memories and have a wonderful experience!