Planning a trip to Oahu on a budget and don't know where to stay? Scroll to find the best cheap places to stay on Oahu!
This list of cheap places to stay on Oahu Hawaii contains affiliate links which means if you purchase something from one of my affiliate links, I may earn a small commission that goes back into maintaining this blog.
When you start looking at the cost of a vacation to Hawaii, you realize that things add up fast! There are many creative ways to stay on budget, including looking for affordable places to stay on Oahu.
Of all the Hawaiian Islands, Oahu notably has the most affordable prices for hotels and other accommodations. And with locations near some of the biggest attractions, like Waikiki Beach and Pearl Harbor, you can keep travel costs down, too!
If you're doing Hawaii on a budget, you can enjoy cozy Oahu hotels and vacation rentals. Below, I'll share my favorite options for cheap places to stay in Oahu.
Don't have time to read a bunch of Oahu blog posts and reviews? Here are some of our top picks for planning a trip to Oahu on a budget.
Best Budget-Friendly Oahu Activities
Best Budget-Friendly Oahu Hotels
Want to Rent a Car in Hawaii?
One of the best places to rent a car in Hawaii is Discount Hawaii Car Rental because they get the best rates from top national companies like Alamo, Dollar, Thrifty, Avis, Enterprise, Budget, and Payless.
Want to skip all the planning and just access my detailed Oahu itinerary complete with daily schedules, fun activities, and travel hacks? Click the button below.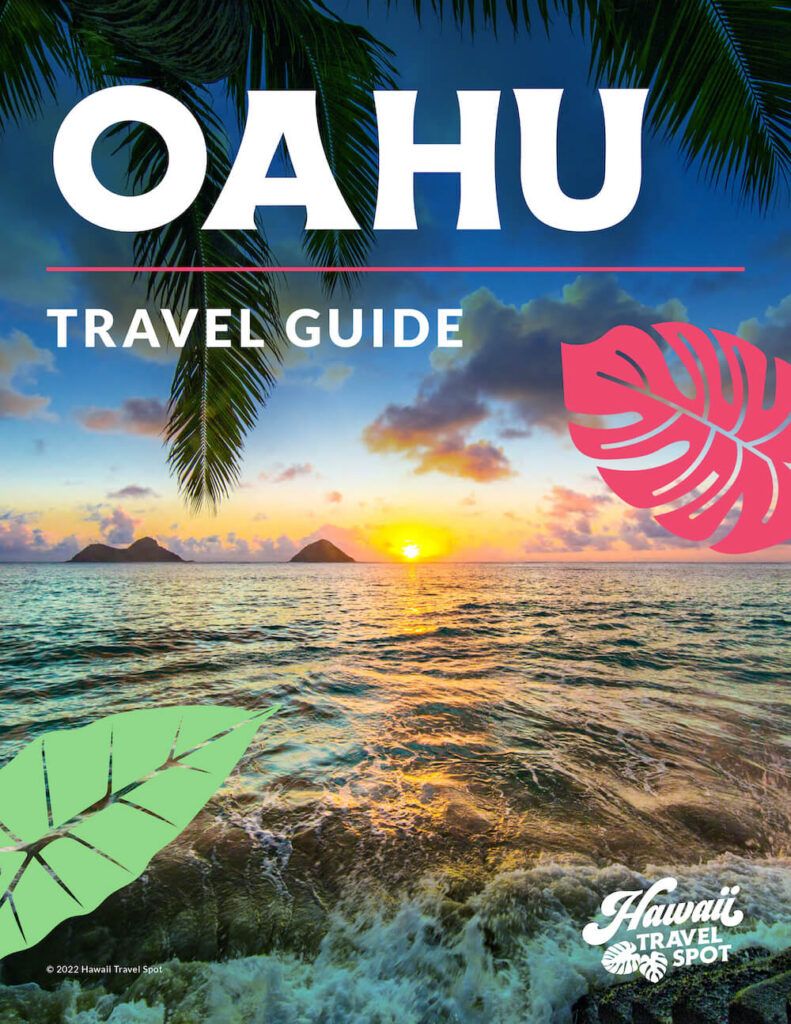 Best Places to Stay in Oahu on a Budget
When you're looking for affordable places to stay in Oahu, you might be surprised to learn that Waikiki has some very reasonable rates. But if you don't want to be in this high-traffic region, you can also find places in North Shore and in residential cities like Kaneohe.
What's different is the locale. You aren't going to swing beachfront or oceanfront hotels if you're looking for budget-friendly options.
But you can still find cheap places to stay in Honolulu and even more in Waikiki that are within walking distance of the best things to do in Oahu. You may have to rent a car or take the bus in other places.
Concerning amenities, cheap hotels are going to offer a warm, clean place to rest and recover from your explorations. You'll have to find your meals out, but it's easy to plan and budget for this. Besides that, the type of accommodation really depends on what you need. Hostels are the most affordable, but they're not for everyone.
To that end, I've included a few hostels, vacation rentals, and a range of hotels in key locations. For my criterion, I aimed for hotels that charge $125 or less a night (and less than $75 for rentals). And all the places I've chosen have a good rating from a decent number of reviews.
Save Money with Points
Here are the best credit card offers for people who travel and want to use points to pay for airfare and hotels in Hawaii.
Best Places to Stay in Waikiki/Honolulu
Aloha Suites Waikiki
Aloha Suites Waikiki is definitely one of the best places to stay in Hawaii on a budget. The location off Kapahulu Avenue is ideal for anyone who wants to explore the city of Waikiki.
You're a block from Kuhio Beach, Queens Beach, and Waikiki Zoo in Kapiolani Regional Park! Enjoy a range of restaurants and cafes just a few minutes away or walk over to Diamond Head.
The hotel is made up of spacious studio and 1-bedroom apartments that make you feel like you're coming home.
Enjoy thoughtful amenities like full kitchens with dishes and cutlery and complimentary beach gear. And every room comes with flatscreen TVs that you can use to access your own streaming subscriptions. Check the latest rates and availability.
Polynesian Hostel Beach Club
If you're looking for a highly-rated hostel, behind Aloha Suites on Lemon Road is the Polynesian Hostel Beach Club. It's a great option for a solo trip or if you're looking for budget-friendly places to stay on Oahu with a group of friends.
The whole idea behind the Polynesian Hostel Beach Club is that you get affordable accommodations while meeting people and enjoying planned outings.
It's a typical hostel with dormitory-style rooms with 6 beds and a few private studios. There's a common area with a kitchen, dining room, TV, and outdoor space with hammocks.
Everyone here is super friendly. The hostel offers rentals like surfboards and scuba gear. And there's a public board with a calendar packed with things to do like group waterfall hikes, North Shore tours, and karaoke nights at the local pub. Check the latest rates and availability.
Pagoda Hotel
The Pagoda Hotel is a lovely option if you're looking for where to stay in Honolulu on a budget. Located on Rycroft Street near Kalakaua Avenue, it's near Oahu's award-winning TheBus, and within walking distance to many fast-food places and cafes.
Just two blocks south are the Ala Moana Shopping Center and the Ala Moana Beach Park, as well as stores like Walmart and Target. And you're only a mile from the Waikiki.
This Oahu hotel is an amazing budget option with beautiful interiors (though they're dated), an outdoor pool, and a unique floating outdoor restaurant over a koi pond. Rooms are clean and comfortable with full-sized beds, air conditioning, TVs, and mini fridges. Check the latest rates and availability.
Waikiki Marina Resort at the Ilikai
You can find quality budget resorts like Waikiki Marina Resort if you are creative. You'll pay a little more (still less than $200 per night), but the price includes all the great amenities.
There's a restaurant and bar, a café, massage services, a sundeck and rooftop pool, and a resort activities program. Rooms at the Waikiki Marina Resort are spacious with full- to King-sized beds and include balconies with city or ocean views. Book a suite and enjoy a full-sized kitchen.
The resort's pivotal location next to Ala Wai Boat Harbor is a big draw for the resort. It's halfway between Waikiki Beach and Ala Moana Shopping Mall, with many shops, grocers, and attractions within walking distance. Check the latest rates and availability.
White Sands Hotel
You don't have to spend an arm and a leg to enjoy the best hotels in Oahu Hawaii. White Sands Hotel is on the higher end of our budget, averaging a little over $150 a night. But it's a great option if you don't want to sacrifice your hotel experience.
If you're looking for where to stay in Waikiki on a budget, this one has a prime location, just a block north of the busy Kalakaua Avenue. You're near the International Marketplace and the best parts of Waikiki Beach!
The hotel is adorably styled in a bubbly mid-century modern interior design. You can lounge by the pool which has complimentary towels or join a yoga class in the fitness center.
There's a restaurant and a really cool bar, and you can choose between beautifully designed rooms or larger bungalows. Check the latest rates and availability.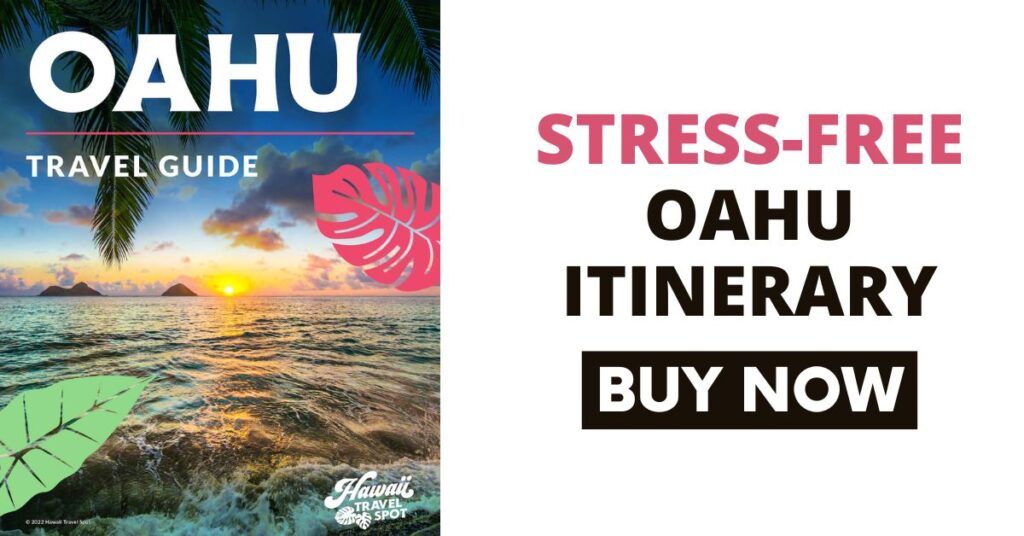 Waikiki 1 Bedroom Vacation Rental
One excellent idea for finding cheap places to stay on Oahu is booking certified short-term vacation rentals. You'll find many around resort communities like Ko Olina Kai and Waikiki.
This excellent 1-bedroom apartment has a great location on Kaiulani Avenue. You can walk a few hundred feet down to Waikiki Beach or walk around the corner to the ABC Store, a local convenient store.
Vacation rentals like this one tend to be very affordable and you get a lot for your money. Plus, you have a full kitchen at your disposal so you can save even more by buying groceries and cooking for yourself!
Enjoy the spacious living area with AC, a lanai, and a TV and DVD player. The kitchen has a breakfast nook, and the bedroom has 2 full-sized beds. Check the latest rates and availability.
Where to Stay in Oahu on a Budget
Backpackers Vacation Inn & Hostel
If you're an adventurous single or couple heading to the surfer town of Haleiwa and beautiful Waimea Bay, consider a stay at Backpackers Vacation Inn & Hostel. It's ideal for surfers and adventurers looking for cheap places to stay in Oahu.
You can choose your experience with hostel-style dormitory beds, private studios across three buildings or even historic plantation cabins down the road. Enjoy meeting fellow travelers and a prime location right off 3 Tables Beach! You're near food trucks, stores, and some of the best surfing on North Shore Oahu.
North Shore Waialua Vacation Rental
If you really want ocean views but you're staying in Oahu on a budget, the way to go is a North Shore vacation rental like this 1-bedroom condo in Waialua. You'll stay on Akule Street just 1 block away from Aweoweo Beach Park and miles of golden sand beaches.
Rent bikes in town or rent a car and explore the nearby shops on Kamehameha Highway. You can relax in your rental with neutral interiors and plenty of sunshine from the lanai with ocean views.
The apartment has a washer and dryer, a flat screen tv, a dishwasher, and plenty of seating. Check the latest rates and availability.
Kailua Studio Vacation rental
Enjoy a slice of island life in this gorgeous lanai studio vacation rental with hillside views of the stunning Lanikai Beach in Kailua. Walk up through your private entrance to the lanai where you'll definitely be spending most of your time.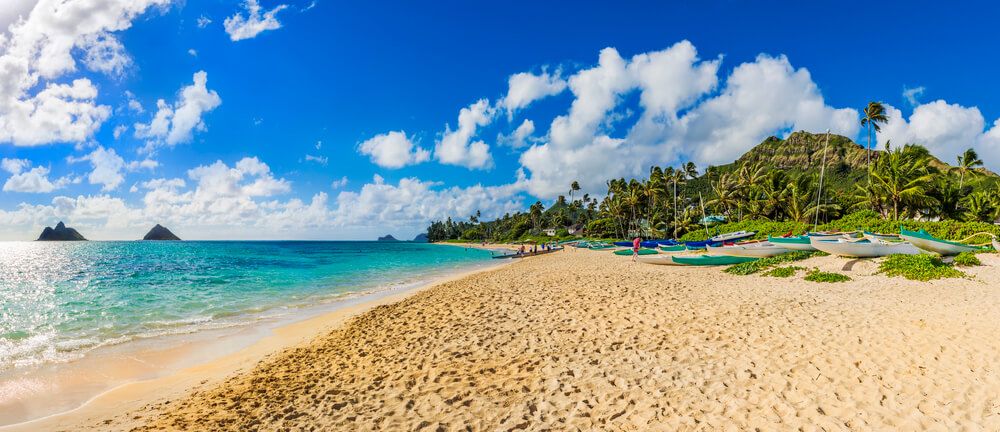 There's a kitchenette on the lanai, tons of seating, and lounge chairs to take in the views. Inside, you'll love the airy bedroom with a king-sized bed and flat-screen TV.
For warm nights, you have an AC, though you probably won't need it! And the hosts have also included beach gear and a kayak for your pleasure. Check the latest rates and availability.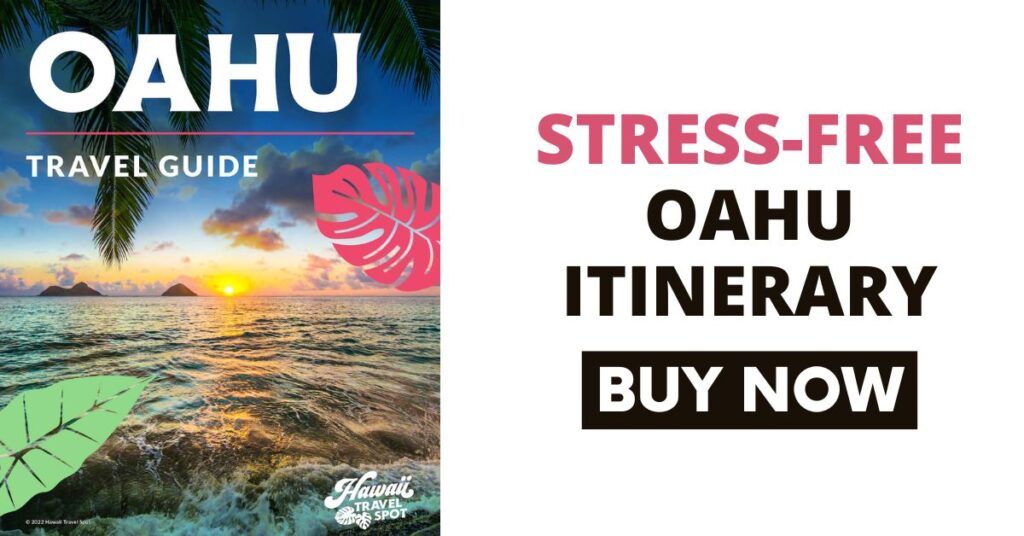 FAQ about Budget Places to Stay on Oahu
What's the cheapest month to go to Hawaii?
If you're looking at flights, you'll find the cheapest rates from February through April. But you can also find decent deals around July if you are going during the peak season. Hotels, resorts, and vacation rentals also offer the cheapest rates during shoulder seasons.
Which Hawaii Island is most affordable?
A stay in Oahu is the most affordable, averaging about $1,000 cheaper than Maui, which is the most expensive. It's probably because Oahu has such a long history as an established tourist destination. The island is the best place to find discounts on hotels, restaurants, and attractions.
How many days in Oahu is enough?
We try to aim for 5 days, or even up to a week if we can. That way you have a day to recover from travel, and then a few days for things like heading to the beach, exploring the island, and visiting popular attractions.
Try One of These Cheap Places to Stay on Oahu
You'll be happy to know that there are plenty of affordable places to stay in Oahu, both in Waikiki and on the North Shore! Stay cozy in a quality hotel or even a budget resort near all the biggest attractions in and around Honolulu. Or enjoy ocean views in very reasonably priced vacation rentals near Honolulu.
There are options for families as well as couples. And even singles will find great places to stay in Oahu, whether they want to meet people or enjoy their privacy. I think you'll be happy with one of the options on my list!