Do you need some advice on planning your first trip to Hawaii? Before you plan a trip to the Big Island, find out information that nobody will let you know!
This post about how to plan a trip to the Big Island contains affiliate links which means if you purchase something from one of my affiliate links, I may earn a small commission that goes back into maintaining this blog.
Hawaii is one of the most beautiful places in the world, filled with countless tourist attractions, ranging from museums to beaches.
When planning a trip to Hawaii, you may feel overwhelmed and have difficulty making decisions.
If you're planning your first trip to Hawaii and need tips and advice! Keep scrolling for some unique tips you won't be able to get from anywhere else while planning a trip to the Big Island.
Many traveling to the Big Island should read through this article to avoid common mistakes I see commonly in inexperienced travelers or to gain guidance as to where to go (and how to get there).
Whether or not you're planning your first trip to Hawaii, keep scrolling for my tips to visiting the Big Island that'll make it a smooth and unforgettable experience!
Don't have time to read a bunch of Hawaii blog posts and reviews? Here are some of our top picks for visiting the Big Island.
Popular Big Island Tours/Activities
Favorite Big Island Resorts/Hotels
Want to Rent a Car in Hawaii?
One of the best places to rent a car in Hawaii is Discount Hawaii Car Rental because they get the best rates from top national companies like Alamo, Dollar, Thrifty, Avis, Enterprise, Budget, and Payless.
Want to skip all the planning and just access my detailed Big Island Itinerary complete with daily schedules, fun activities, and travel hacks? Click the button below.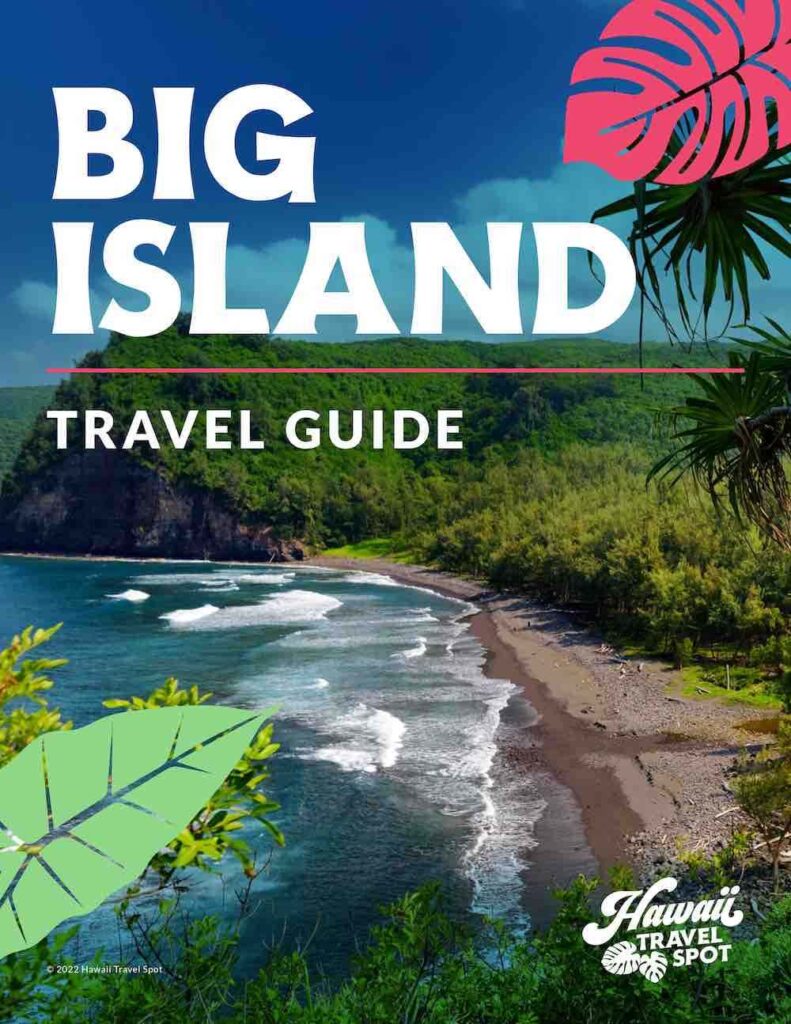 Tips for Planning a Big Island Vacation
If you're ready to have the vacation of your life, keep scrolling to learn some tips and things to know that'll make your trip truly unforgettable!
1. Get a Rental Car on the Big Island
No matter what activities you have planned for the Big Island, you will absolutely need to rent a car. I'd recommend booking your car before you arrive to avoid the hassle as you get there. There are a wide variety of companies at the Big Island, so you'll definitely be able to find an option that suits you.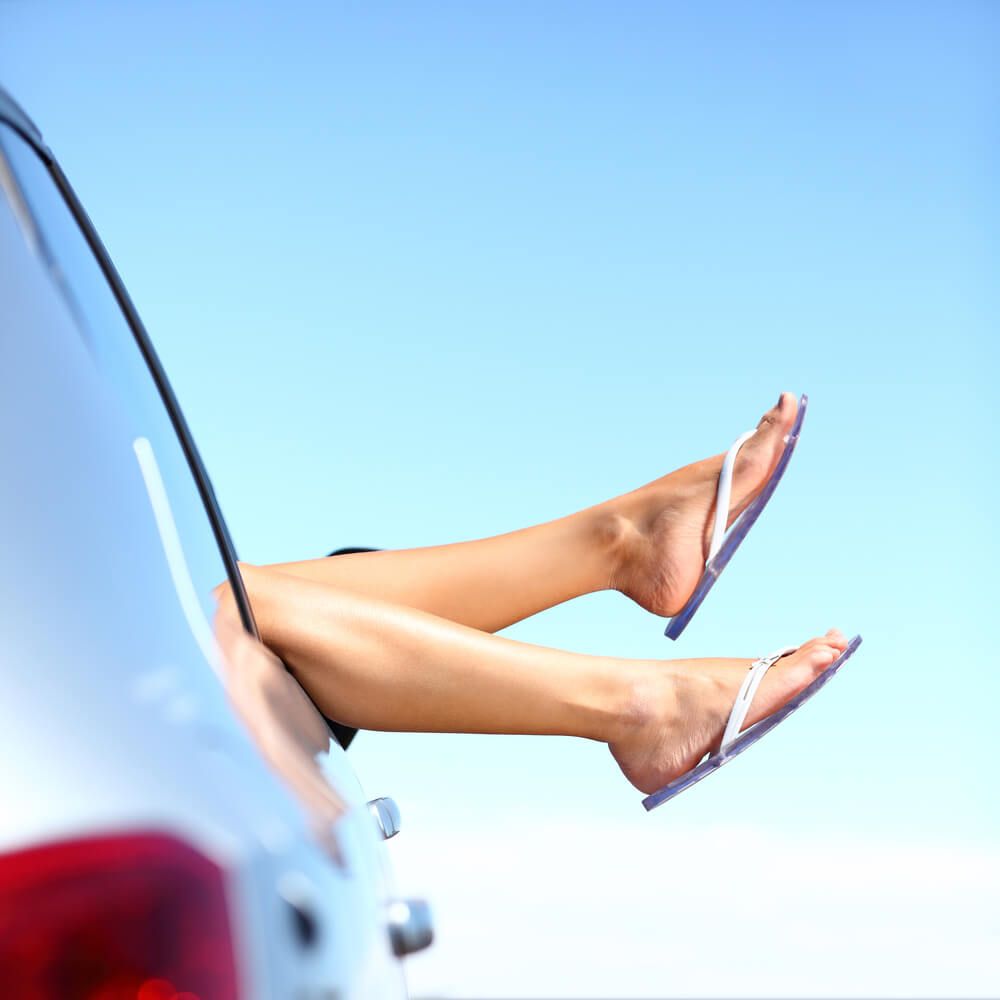 Many of the best activities to do on the Big Island, especially in Kona, aren't easily accessible by public transportation or booked tours. The cost of tours also piles up, especially if you're staying for longer than a few days.
If you're worried about the price of renting a car, I can assure you that it's absolutely worth it and may even save you money in the long run. You'll need it to efficiently travel between tourist attractions, restaurants, and where you're staying.
However, I recommend Discount Hawaii Car Rental as an excellent cheap option for any tourist. You can also be assured of their quality, as they source their rental cars from some of the best companies in the nation, such as Alamo, Dollar, Thrifty, Avis, and more. Check out the latest prices and details.
For those traveling with children or for those who need any sort of accommodations, I'd pack anything you need to drive safely instead of counting on a rental. While the Big Island probably has what you need, it's always better to be safe than sorry.
As you drive, you'll definitely need a GPS app, no matter how good your sense of direction is.
I'd recommend Big Island Shaka Drive, which functions as both a GPS and a mini tour guide, telling you about the history and cultural significance of the landmarks around you as you drive. See the latest reviews of the app.
2. Look for Direct Flights
This is one of the best ways you can save a little money while traveling to Big Island. Many people traveling to the Big Island first take a flight to Honolulu, then an inter-island flight to Kona.
This route is the most popular way to get to the Big Island, so plane tickets are often more expensive. It's also much more inconvenient and can cost extra money, requiring you to pay around $120 for a mere 45-minute flight from Honolulu to Kona.
Instead, take one of the many direct flights from the West Coast to either the Kona Ellison Onizuka Kona International Airport or the Hilo International Airport to save money, time, and energy.
3. Spend a Full Day at Hawaii Volcanoes National Park
While planning out your trip itinerary, it's essential to do your research and lay out realistic times for the activities you're planning. I often see many making mistakes when planning a visit to the Hawaii Volcanoes National Park.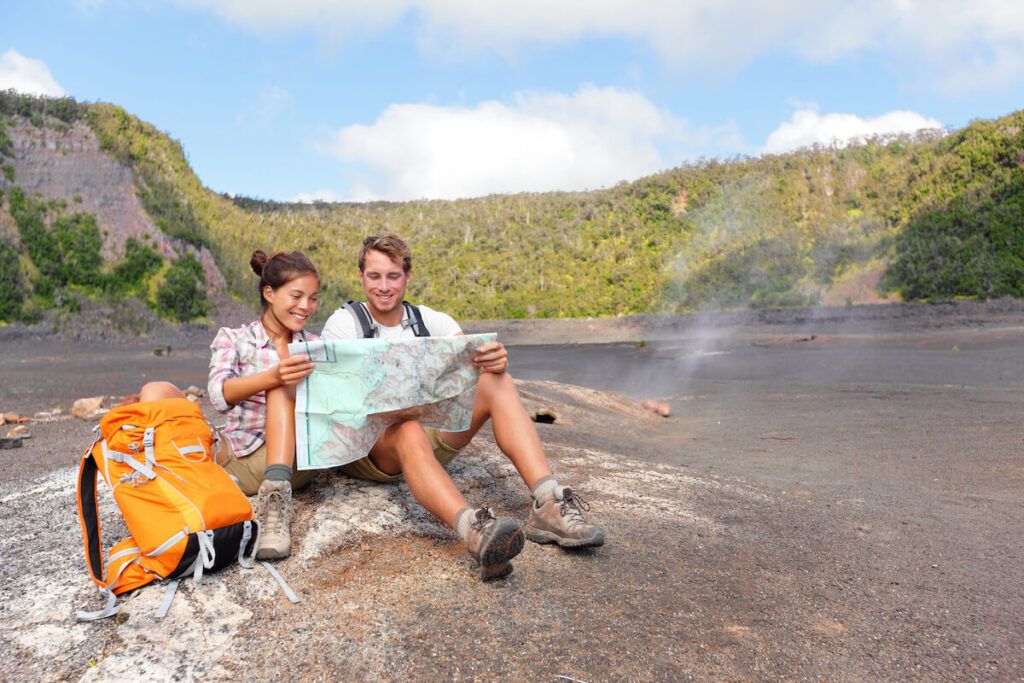 The Hawaii Volcanoes National Park takes at least a day to entirely visit, possibly more, depending on how much you want to do.
The park is a 3-hour drive from Kona, making the round trip take six hours. You'll also have to factor out time to eat out, which takes much longer than ordinary at restaurants.
Once you reach the Hawaii Volcanoes National Park, you'll realize just how many things there are to do. Whether exploring lava tubes, hiking to the summits, or participating in a Big Island volcano tour, you'll have lots to do.
4. Choose the Right Big Island Luau
Many people fall into a bad habit of essentializing indigenous culture when discussing luaus, saying that they're all the same. As a professional hula dancer, I can say that almost every luau is distinct and worth a visit.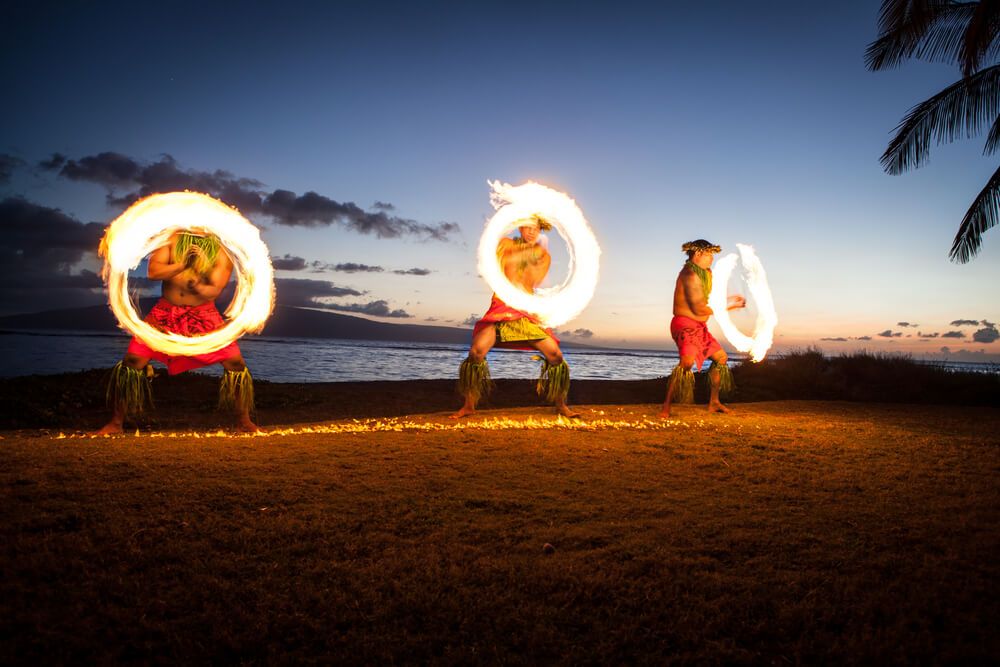 Of course, while you won't visit every luau, I recommend checking out more than one if it fits your schedule. Luaus differ in countless ways: the culture they aim to convey, the methods they use to convey them, and, of course, the food.
One of the most popular Big Island luaus is the Island Breeze Luau, held on the shores of Kamakahonu Bay and Ahu'ena near the grounds of King Kamehameha the Great's estate. They serve an immense variety of traditional Hawaiian food such as poke and Kona-style chicken.
While you're there, beautifully dressed professional dancers representing King Kamehameha's Royal Court will perform on stage.
Another popular luau, Voyagers of the Pacific, aims instead to teach you about the history of the area the luau is held in. I'd recommend booking seats at these luaus well in advance of your visit, as they are very popular!
Book a Hawaii Photo Shoot
Whenever we travel to Hawaii, we almost always book a photo shoot with Flytographer. They are super easy, affordable, AND it guarantees that I'll have more than just selfies. You can get $25 off if you book through this link or use the code HAWAIITRAVEL.
5. Try a Split Stay Between Kona and Hilo
It can be very difficult to choose between staying at Kona and Hilo, especially if this is your first time visiting. These two towns are the most popular towns for tourists to stay at during their vacations.
Hilo and Kona are very different experiences.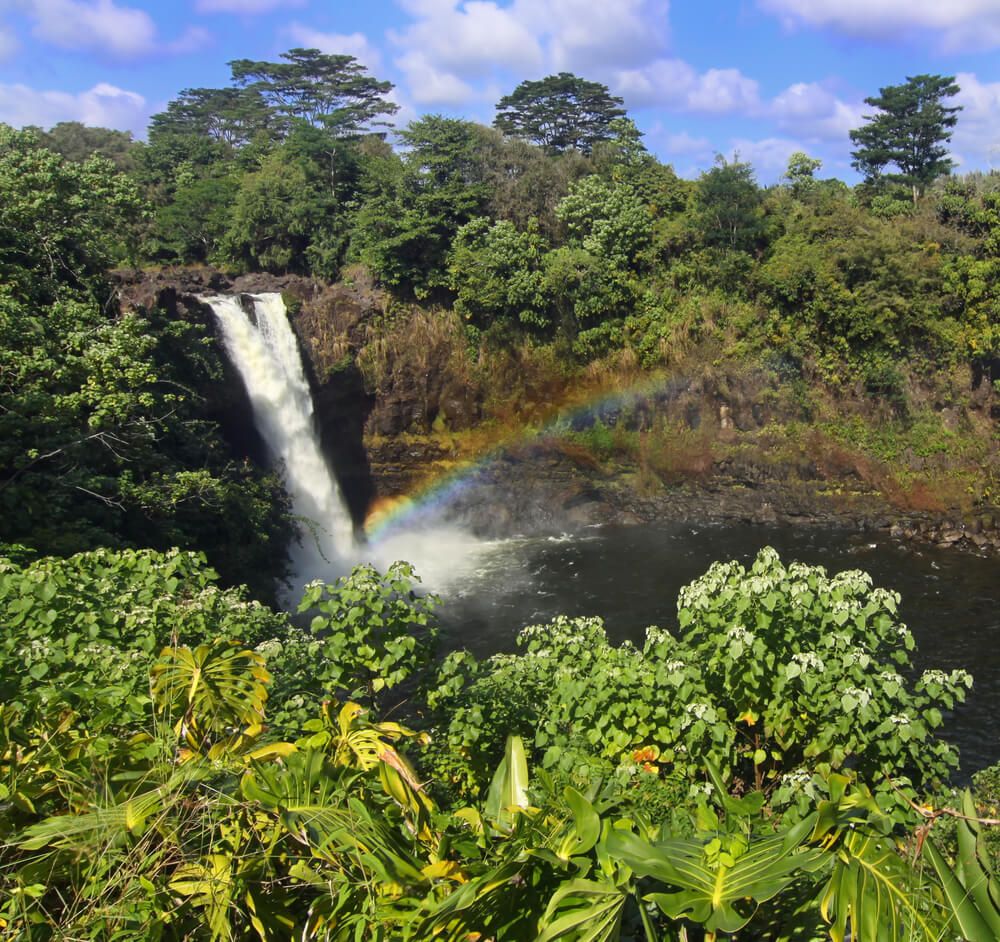 Hilo, located on the island's eastern side, is surrounded by natural attractions and is perfect for anyone who wants to spend their vacation hiking and admiring nature.
Kona, on the island's western side, is lively with nightclubs, restaurants, resorts, and golf courses.
When planning their vacation, many forget that it's possible to visit both. They're only a 3-hr drive apart.
Staying at both can give you access to all of the immense variety of activities in the area, whether it's Kona's resort experiences and restaurants or Hilo's Big Island waterfalls and hikes.
Save Money with Points
Here are the best credit card offers for people who travel and want to use points to pay for airfare and hotels in Hawaii.
6. See if Volcanoes are Active Before You Go
Many visit Hawaii looking forward to seeing immense volcanoes and red-hot lava. Unfortunately, depending on where you visit, you may not always be able to see the entrancing sights of fresh lava.
Always be sure to research where you're going so you can be certain as to whether volcanoes are active as you vacation to Hawaii.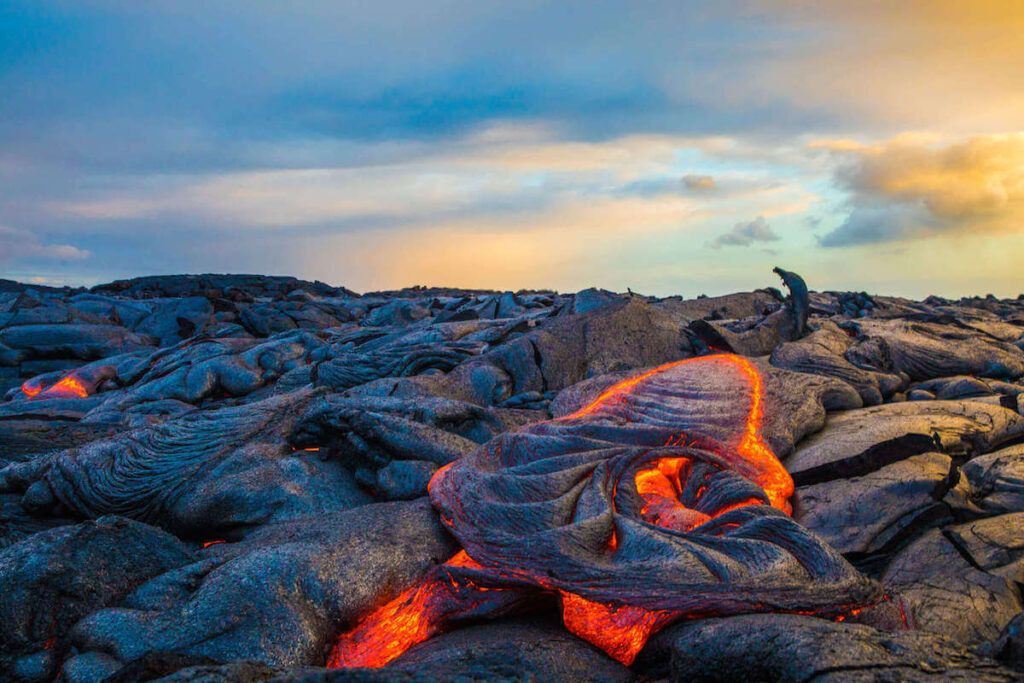 For example, while Hawaii Volcanoes National Park does have an active volcano, Kīlauea, that erupts as a lava lake, it is not always active at times in the year. Depending on when you visit, you could witness the breathtaking sight of lava or come back feeling sorely disappointed.
Be sure to research and set realistic expectations for the places you visit to have the best experience possible!
7. You'll Find Most Big Island Resorts in Kona
As individuals debate whether to go to Kona or Hilo, they often consider activities, food, and travel without thinking about where they're going to stay in each town.
If you're traveling to Hawaii hoping to relax at a luxury resort and enjoy their views and amenities, Kona is the option for you. It has a much wider variety of high-quality resorts, whereas you'll likely need to stay in a Hawaii vacation rent home in Hilo.
8. Visit a Kona Coffee Plantation
During your stay in Hawaii, you may notice at some point that coffee produced in Kona is often labeled as both the most luxurious and the most expensive brand at restaurants, stores, and local stalls.
For those who love coffee or are just naturally inquisitive, a guided tour through a Kona Coffee Plantation will teach you about the coffee's growth, cultivation, and harvest.
As a plus, you'll even be able to bring some of your own Kona coffee beans home! Check out the latest prices and more details.
9. Skip Merrie Monarch Week
If you'd like to experience tranquility in Hawaii and save money, it'd be best to avoid the Merrie Monarch Week.
The Merrie Monarch Week is in early April every year when the Merrie Monarch Festival occurs. The festival celebrates Hawaii's art, culture, and traditions and even has one of the world's most famous hula competitions.
However, unless you attend the festival, I'd avoid the island this week. It draws hoards of tourists and hula dancers, increasing the prices of practically everything and generally making the experience much less enjoyable.
Read my full guide on the Merrie Monarch Festival!
10. Go Night Diving with Manta Rays
If you're looking for a truly transcendent experience, try snorkeling or diving with manta rays in the dead of night.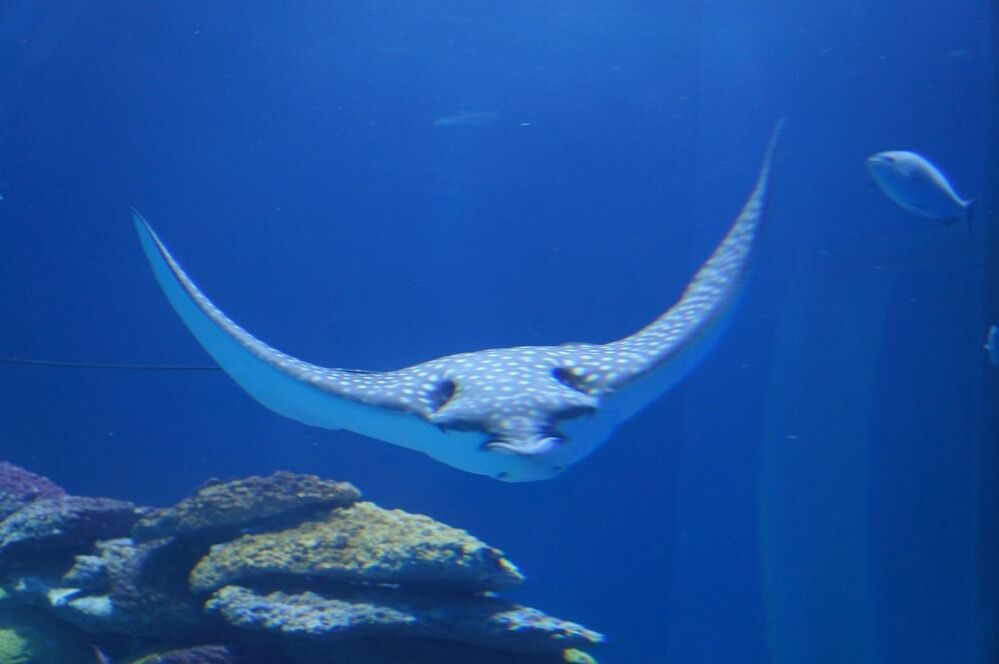 Both the oceans and skyscapes are beautiful at this time of day. And the majestic manta rays are much more active then, allowing you to see their beautiful 29-feet wingspan and patterns.
The safest way to do this is by booking a seat on the Manta Ray boat tour from Kona. Here you'll be practically guaranteed a sight – and swim – with these majestic creatures.
How to Plan a Hawaii Big Island Vacation FAQs
Where are the airports in the Big Island?
The two most commonly used airports on the Big Island are also the ones closest to resorts and hotels, so I'd absolutely recommend touching down at either the Kona Ellison Onizuka Kona International Airport or the Hilo International Airport.
What side of the island should I stay at?
It totally depends on what you'd like to do! It's very difficult choosing entirely between Hilo and Kona, so I'd recommend doing a split stay.
What should I pack for my trip to the Big Island?
Seeing as the Big Island almost always experiences warm tropical weather, bring a lot of warm summer clothing and flip flops. However, if activities like hiking or exploring the higher altitudes of parks and mountains are on your itinerary, I'd recommend bringing warmer clothing and proper hiking shoes.
Wrap Up
And there you have it! Those are some of my top tips for anyone planning a trip to the Big Island! Here's to an amazing trip you'll remember for the rest of your life.