Trying to figure out if it's worth renting a car in Hawaii? Then you've come to the right place! Here are some things you need to know about rental cars in Hawaii and whether or not this is the best option for you as you embark on your island getaway!
This guide to renting a car in Hawaii contains affiliate links which means if you purchase something from one of my affiliate links, I may earn a small commission that goes back into maintaining this blog.
It's no secret that Hawaii is essentially my second home! I mean, what's not to love about the scenic views, the warm weather, and the amazing attractions?
When I started out on my travels, I didn't put too much thought into planning the whole thing and was pretty content with just going with the flow and figuring things out as I went along.
However, as I've started to learn more about the amazing things one can experience while traveling, I realized that planning one's itinerary can greatly enhance one's traveling experience!
Because planning out one's schedule and getting to where you need to go is so important, people often ask me how to access transportation in Hawaii. People also wonder if renting a car in Hawaii is the way to go.
From accessibility to public transportation, how close the best activities are, and whether or not they will need a Hawaii rental car, travelers of all ages are wondering what the best way to get around is.
In hopes of shedding light on the topic, here's What to Know Before You Go: Renting a Car in Hawaii!
Want to skip all the planning and just access my detailed Hawaii itineraries complete with daily schedules, fun activities, and travel hacks? Click the button below.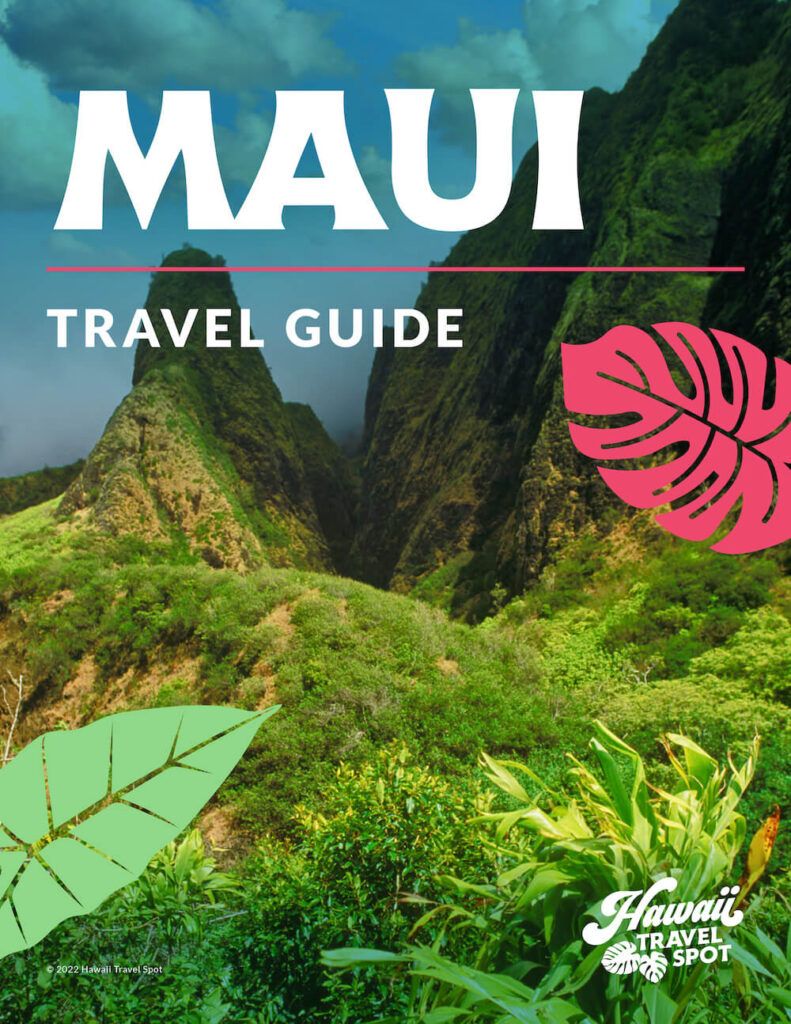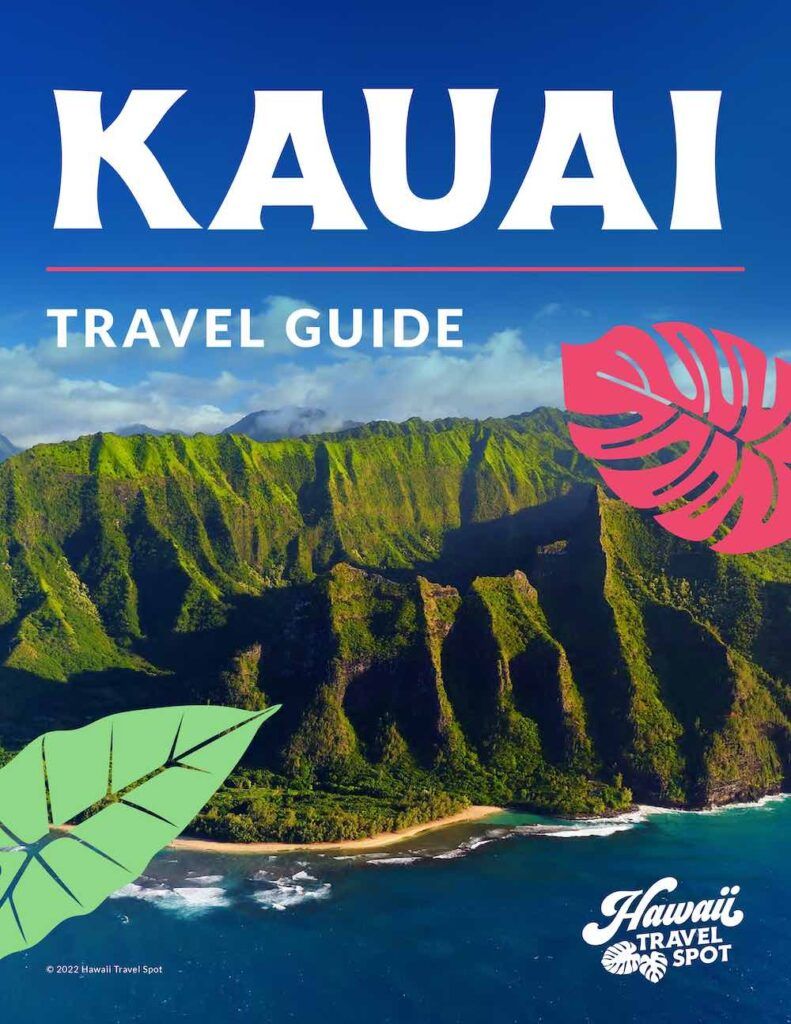 A Complete Guide to Renting a Car in Hawaii
When trying to figure out if obtaining a rental car is the best way to suit your travel needs, I always remind travelers that they need to know what island they are planning on traveling to.
Because most of the popular rental companies are found on Oahu, Maui, Kauai, or the Big Island of Hawaii, the island you plan on staying at can make it easier or harder to access a rental car, which is an essential thing to keep in mind.
Discount Hawaii Car Rentals
For the discount-savvy travelers out there, there are some easy ways to save a little bit of cash on your rental cars! One of the easiest ways to take advantage of these deals is by getting your rental through Discount Hawaii Car Rentals. We have found that you can typically score some amazing deals through this method!
Companies like Alamo, Dollar Car Rental, Avis, Thrifty, Enterprise, Budget, and Payless, these places can obtain some amazing deals, which they are then able to give to you to save some cash!
The list doesn't end there, though. These places can even give you some extra benefits, like lowering the rate for young drivers and getting you some extra drivers for free! Check out the latest prices and more details.
Renting a Car in Honolulu
For the travelers out there who are going to be first-time visitors, there's a high chance that you'll be making a stop at Honolulu's Daniel K. Inouye International Airport. This makes sense because of the numerous airports that exist in Hawaii, this is the one that most people visit.
It gives you access to Waikiki beach and acts as a point of connection to the other airports scattered around Hawaii. Of course, this wouldn't be a car rental guide without mentioning that Oahu provides the most rental cars out of the other airports!
If you are hoping to get access to a vehicle the second you land, staying with one of six companies available at the airport is probably your best bet to get out and about as soon as possible.
Advantage, Avis, Budget, Enterprise, Hertz, and National Rent-a-car can all be accessed from the airport, and the prices are similar between companies.
Other options include Alamo, Dollar, Payless, and Thrifty, with shuttles available to and from Honolulu's Airport. Check out the latest prices and more details.
Waikiki Car Rentals
If you are heading to Waikiki, car rentals are available at Waikiki Beach, which is around 9 miles away.
If you don't want to be stuck to a schedule or a predetermined tour, this can be a fantastic way to access transportation if you might not need it the whole trip. Check out the latest prices and more details.
Saving Money When Renting a Car in Hawaii
There are many easy ways for you to save money here and there in the car rental process. While the prices between various sites may be more or less the same, the prices can change depending on when you need a car in the year and how long you will need it.
For example, if you can rent a car for multiple days, you can typically save some money on the car and get a lower cost each day.
Hawaii car rental prices may seem daunting initially, but an easy way to reduce your price is by paying ahead of time. This can lower your costs by as much as 25% and is something I recommend everyone keep on the lookout for!
Looking at many travel companies can help you find the best prices and determine what best fits your needs. kayak.com, Expedia, and Travelocity are great starting points.
While many different things factor into the cost, prices can drop to a cool $29 for each day. For an "Economy" or "Compact" vehicle, you're likely to pay around $40-$60, which is standard for the type of vehicle you are looking for.
The heftier vehicles that can fit 12 passengers also equate to a hefty price of around $80. This means you have to consider if getting a larger or more comfortable vehicle will be worth the extra cost.
Boeing Employee?
Interestingly, Boeing provides amazing rates for their employees, and I have seen some pretty sweet deals! Be sure to check it out if your group happens to have a Boeing employee!
Kona Car Rentals
Not planning on heading to Oahu? Luckily, there are still some car rental choices to choose from.
The Ellison Onizuka Kona International Airport at Keāhole gives access to some of the more mainstream car rental companies, and Kona is its home.
Depending on your choice, the prices here are typically 20-30% higher than in more mainstream airports. The companies at the airport don't always have ADA-accessible vehicles available, so they recommend calling beforehand to ensure you can get this vehicle if needed. Check out the latest prices and more details.
Renting a Car in Hilo
Hilo International Airport provides access to car rental companies on-site at the airport, with many mainstream rental car companies available. You can also catch a shuttle to Enterprise and Harper's if needed.
The tricky thing is that some companies aren't always open at the times that you want, which can lead to an unfortunate situation if you aren't able to access your rental car when needed.
Typically, most car rental companies are open from 5 am to 10 pm, but it's always good to check and be safe than sorry! Check out the latest prices and more details.
Maui Car Rentals
Despite Maui's reputation for being an island for couples and those trying to have an idyllic island getaway, it often gets overlooked that Maui is home to hundreds of amazing things to do for travelers of all ages.
If you are looking to rent a car in Maui, the Kahului Airport will be the only airport of the three available to have rental companies on the grounds. Check out the latest prices and more details.
While on-site car rental companies are available on the property, an interesting rental alternative for you could be Sixt. Sixt is interesting because you have unlimited miles for your car, but you will have to shell out extra to take advantage of this perk.
If getting around the island as much as possible is your main priority, this could be a fantastic choice and way to get your money's worth! .
Renting a Car on Kauai
Those of you who will be traveling to Kauai may also happen to be heading to Lihue.
Like other airports, Lihue's Airport has eight car rental companies visitors can choose from: Advantage, Alamo, Avis, Budget, Dollar, Enterprise, Hertz, and National Rent-a-car companies. These all have available rentals on the grounds.
Island Cars LLC is another interesting option that one can find in Lihue. From what I have seen, they have fantastic reviews and can be a great alternative to traditional car rentals in the area! This shows that getting your rental car away from the airport may have some hidden benefits! Check out the latest prices and more details.
Lanai Car Rentals
If you are one of the lucky travelers that go to Lanai, an interisland flight or ferry ride is likely to be in the cards for you.
Lanai airport is one of the smallest airports on the island, which makes sense considering, as a traveler, it's probably the smallest island you would go to!
However, the smaller size means less rental car availability, which means that no national rental companies will be accessible here. But no need to worry, because a local rental is still available!
Lanai City Service will be your only option at this point, so be sure to contact them if you need a rental car in Lanai!
Hawaii Car Rental Alternatives
Some of you may want a rental car that doesn't relate to going in and out of airports.
While shuttles are available at most hotels, if there aren't, there is a pretty good chance you can access a ride-sharing service or a taxi if needed.
This begs the question, "if I have access to others forms of transportation, what's the need for a rental car?" Here are the pros!
Why You Should Rent a Car in Hawaii
Many islands have different trips and tours marketed specifically toward tourists, but a rental car can make it much easier to experience the full tour.
If you wanted to tour North Shore Oahu, while you could go on a tour bus, a rental car is a WAY better way to get around town, in my opinion. You have much more flexibility and won't worry about being stuck to a specific schedule.
In places like Kauai and Maui, the many state parks available further add to the importance of having your own car. You can spend as much time hiking or exploring without worrying about returning to a bus on time. 
Having a car can be worth it in terms of the freedom it can provide you and truly enhance your Hawaii experience!
No matter where you plan to travel in Hawaii, a rental car is a fantastic benefit to have throughout the trip.
I get asked many questions about rental cars, so here are some of the more frequent questions I get asked. Good luck with making your final choice on transportation!
Top Questions about Renting a Car in Hawaii
Where do you not need to rent a car in Hawaii?
As I said before, renting a car is the best way to get the full Hawaii experience. However, many local restaurants, shops, beaches, and activities are accessible from most hotels. If you only plan to go within walking distance of these locations, you may not need a car.
Why is it so hard to rent a car in Hawaii?
It has become more challenging to rent a car in Hawaii. Many car companies in Hawaii have sold off a large portion of their fleets, but as travel has continued to expand in Hawaii, shorter supply and increased demand have made it much harder to rent a car.
Is there Uber in Hawaii?
While there is Uber in Hawaii, if you plan to travel a lot, the cost of an Uber can add up quickly. However, an Uber can be less expensive than renting a car if you plan to stay mainly in one area. In most cases, renting a car is the way to go.
Wrap Up
I did my best to give you some info on what you need to know before planning your trip to Hawaii! Please give me feedback on if it helped you! What else do you need to be prepared for What to Know Before You Go – Rental Cars in Hawaii?