Are you in charge of planning a Hawaii bridal shower? You're in luck! Check out our top picks for where to host a bridal shower in Hawaii that will be spectacular!
This list of places to have a Hawaii bridal shower was written by Marcie Cheung (a Hawaii travel expert) and contains affiliate links which means if you purchase something from one of my affiliate links, I may earn a small commission that goes back into maintaining this blog.
A bridal shower is an exciting celebration leading up to the big day.
For brides who are dreaming of a tropical paradise vibe, hosting a bridal shower in Hawaii will give your guests an unforgettable experience.
However, it can be challenging to find the perfect location, especially if you don't live in Hawaii.  
Curious about my expertise? With over 40 trips to Hawaii, my experience in the travel realm is hard to match.
Here is your ultimate guide on where to host a Hawaii bridal shower.
It will provide you with tips, themes, invites, and all the Hawaiian bridal shower ideas you'll need to host the perfect Hawaii bridal shower!
Want to skip all the planning and just access my detailed Hawaii itineraries complete with daily schedules, fun activities, and travel hacks? Click the button below.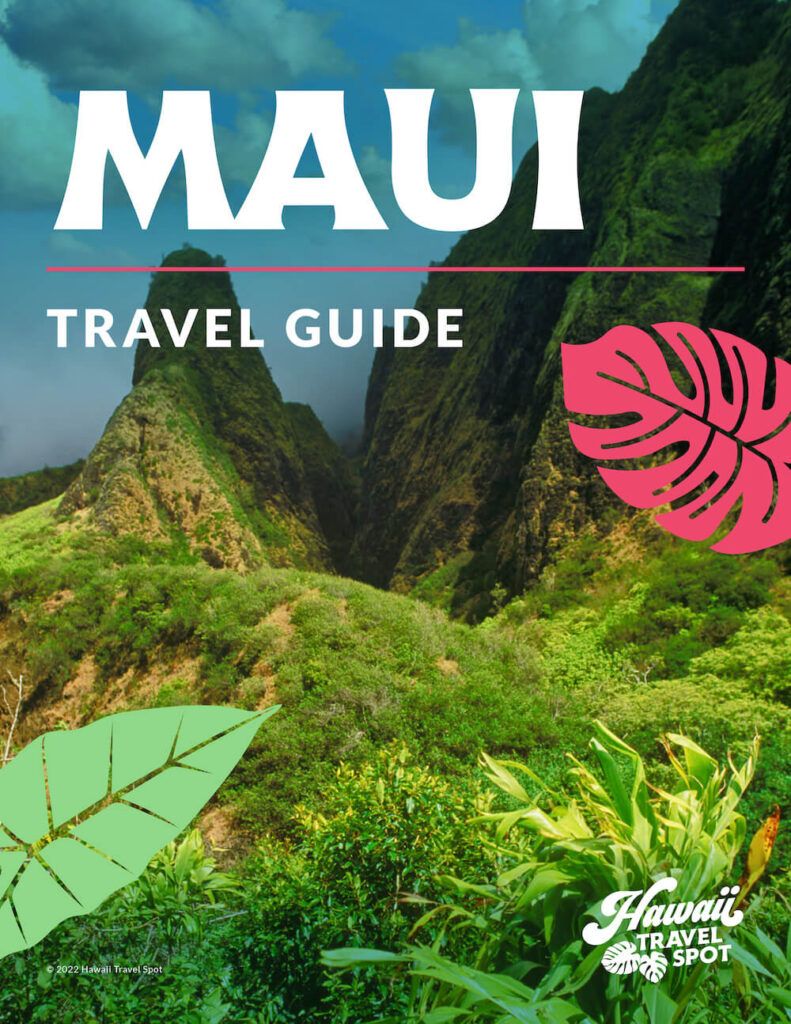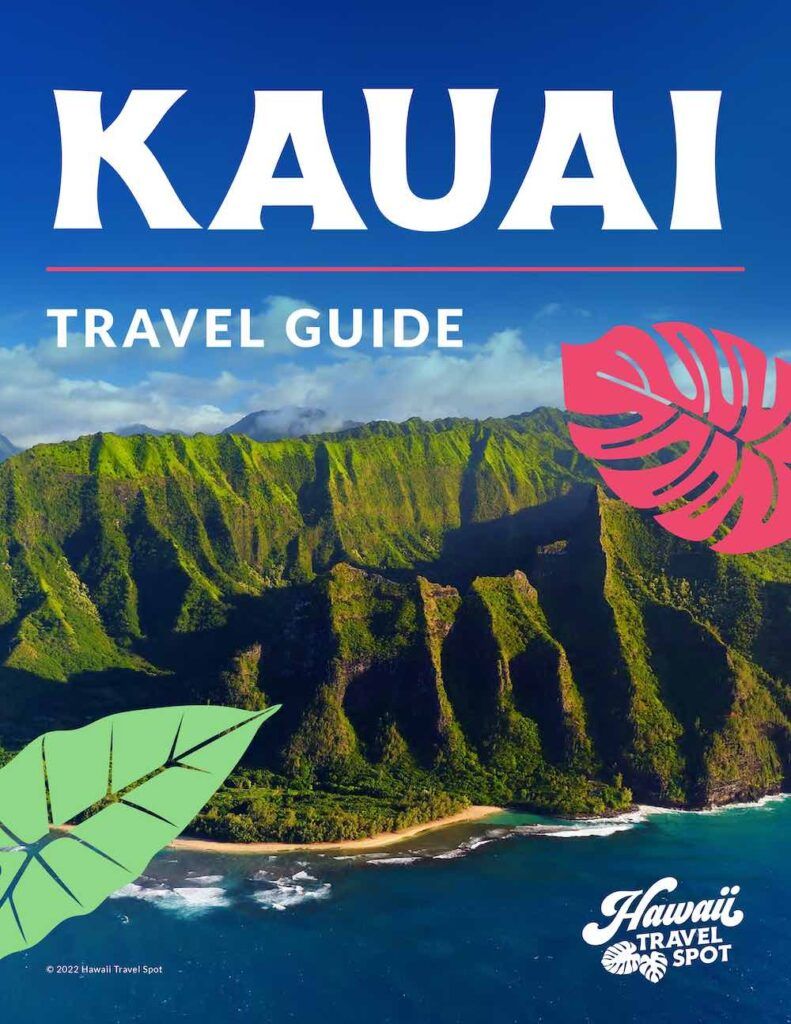 Where to Host a Hawaii Bridal Shower
If you are getting married in Hawaii, it makes sense to have your bridal shower here with all the guests who will be there on your special day. Here are some of the best places to have a Hawaiian-themed bridal shower in Hawaii!
1. Local Parks
Hosting your bridal shower at a local park in Hawaii is a great way to enjoy the beauty of the islands' natural surroundings and stick to a budget.
With plenty of open space to socialize and celebrate, you and your guests can take in the stunning views and still have plenty of areas to mingle and play games.
Plus, you don't have to worry about booking a venue, and the decorations can just be the beautiful nature in Hawaii by itself.
Just make sure to check with the park beforehand to determine if there are any restrictions on how you may use the space. Most public parks will have signs clearly stating the rules.
2. Tropical Botanical Gardens
For an outdoor bridal shower with a tropical theme, you can't go wrong with hosting your bridal shower at a Hawaii botanical garden. The botanical gardens in Hawaii are breathtaking and are well worth the visit.
The lush, vibrant greenery and exotic flowers of a botanical garden will provide the ideal backdrop for your special day.
Not only that, but you and your guests will be able to explore the grounds, learn about the various plants and flowers, and have a truly unique and memorable experience.
Some botanical gardens on each island allow you to rent a campground site or get a permit to host your event. You will have to check at the specific botanical garden you choose for its requirements.
Book a Hawaii Photo Shoot
Whenever we travel to Hawaii, we almost always book a photo shoot with Flytographer. They are super easy, affordable, AND it guarantees that I'll have more than just selfies. You can get $25 off if you book through this link or use the code HAWAIITRAVEL.
3. Spa Day Bridal Shower
Treat yourself and your bridesmaids to a spa day! There are some amazing spas in Oahu and all over the Hawaiian islands that would be the perfect way to celebrate becoming a bride. Get a massage, facial, or pedicure; it is all up to you!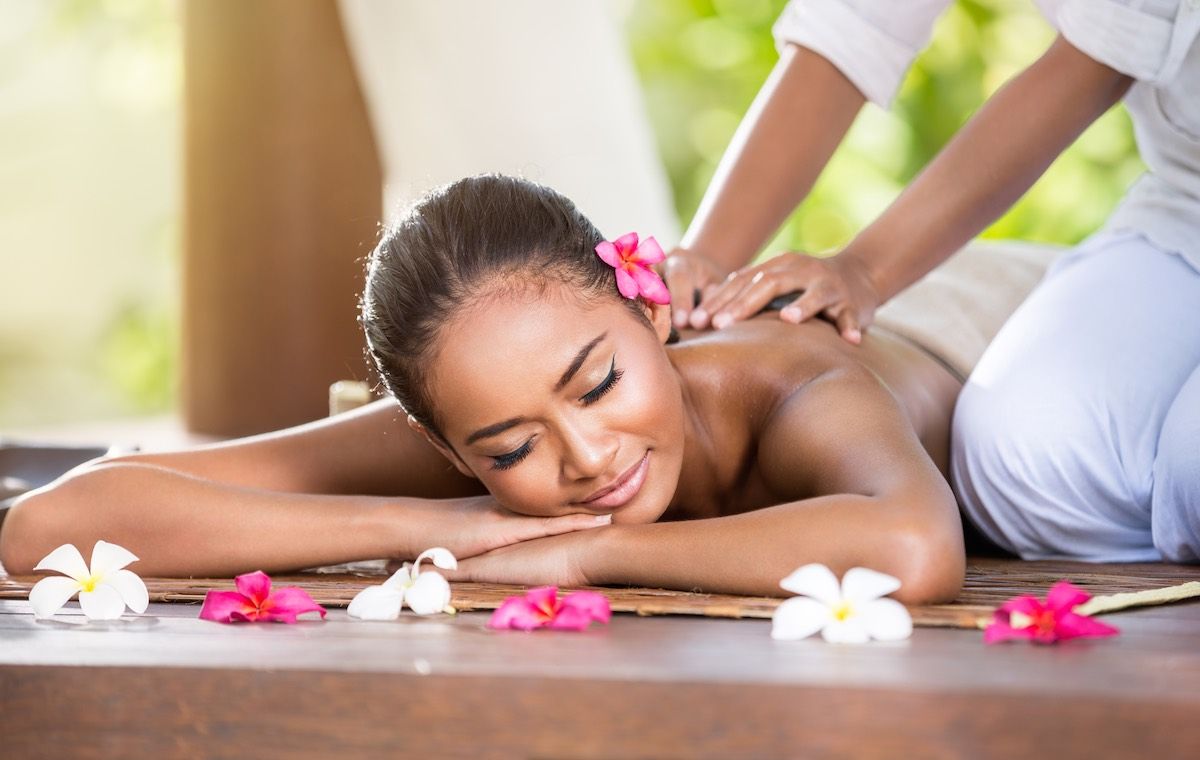 If you are getting married a few days after your bridal shower, this is also a great way to prepare for the wedding!
Maui Bridal Shower Locations
4. Wailea Beach Resort
You can have your bridal shower in a variety of places at the Wailea Beach Resort. You can host it in their spacious ballroom, right on the beach, on a stunning lanai, rooftop terrace, at the spa, or in a guest suite. The options are endless!
This resort also offers catering and has a few on-site restaurants and bars as well, making it the perfect place for a Hawaiian bridal shower on Maui!
5. Fairmont Kea Lani Resort
At the Fairmont Kea Lani Resort, you can have your bridal shower on the Pacific Terrace or at the Kea Lani Ballroom for either indoor or outdoor settings.
The Lobby Mezzanine is also great, especially for smaller groups, and features the ocean and palm trees as the perfect backdrop!
6. The Steeple House
The Steeple House makes for a great place for any type of celebration, not just for a wedding. Here you will have a historic church that has an amazing space close to the beach in Kapalua.
If you are getting married in Maui as well, this is the perfect spot for a romantic tropical wedding too!
7. Hyatt Regency Maui
The Hyatt Regency Maui is another great resort for hosting a bridal shower. Here you can enjoy either an indoor or outdoor setting with a variety of beautiful spaces.
The Oriental Gardens is perfect for smaller groups and features a stunning waterfall! If you want something inside, the Monarchy Ballroom is simply amazing.
Oahu Bridal Shower Locations
8. Sunset Ranch
If you are looking for a rustic venue, the Sunset Ranch on the North Shore of Oahu would be perfect!
You can have your bridal shower in a rustic barn or outside with both ocean and mountain views. It is a private farm with over 40 acres to enjoy and is quite beautiful!
9. Ku'uipo Picnics Hawaii
If you want a picnic bridal shower, Ku'uipo Picnics Hawaii is one of the best at getting everything you need.
They take care of the picnic tables, pillows, and rugs and even include some charcuterie boards! They do all the setup and take down so you can simply enjoy your Hawaiian bridal shower.
10. Turtle Bay Resort
Located on the North Shore of Oahu, the Turtle Bay Resort has everything you need to create the perfect bridal shower.
From oceanfront bungalows to a ballroom right next to the beach, your bridal shower will feel luxurious and tropical here.
11. Kahala Resort
If you are staying at the Kahala Resort, there are many spaces to host your bridal shower.
Enjoy a beautiful ballroom that features a waterfall or a fantastic oceanfront room. The Kahala also offers catering services too!
Big Island Bridal Shower Locations
12. Holualoa Inn
On the Big Island, the Holualoa Inn has a gorgeous pavilion that would be the perfect location for an outdoor Hawaii bridal shower.
They also have an entire house you can rent that gives you incredible amenities, including complimentary Kona Coffee and breakfast!
13. Lava Lava Beach Club
If you have a small group for your bridal shower, rent a beachside cottage at Lava Lava Beach Club! You'll have full access to the beach to enjoy as well as a cute cottage full of everything you'll need for an intimate bridal shower.
14. The Fairmont Orchid
The Fairmont Orchid is one of the best places to host a bridal shower in Hawaii. Here you can have stunning indoor and outdoor events.
There are plenty of gorgeous meeting rooms that would be perfect, along with stunning outdoor places such as the Coconut Grove, Croquet Lawn, or Turtle Pointe, all with luscious greenery or ocean views that leave you breathless. Read our full Fairmont Orchid review.
15. The Four Seasons Resort Hualalai
With this luxurious resort, you can have the bridal shower of your dreams. Have an oceanview room with a lanai, multiple ballrooms, the Mauna Kea, or even right on the beach!
They also offer catering and other special packages to help you plan it all.
Kauai Bridal Shower Locations
16. Royal Sonesta Kauai Resort
In Lihue, the Royal Sonesta Kauai Resort is beautiful and has a few spaces great for a gathering. Enjoy an oceanview room, the Kauai Ballroom, or the Luau Gardens. They also offer catering and other event services too!
17. Koloa Landing Resort
The Koloa Landing Resort is very luxurious and offers incredible places to host your bridal shower in Hawaii.
Rent a private cabana at the amazing pool and have pupus and cocktails brought to you as you party. You can also head to the spa for a smaller bridal shower gathering or host a bigger shower at the Koloa Ballroom.
How to Have a Hawaiian-Themed Bridal Shower
Now that you know where to host your Hawaiian bridal shower, you will need to figure out a few other necessities to make your bridal shower amazing!
Hawaiian Bridal Shower Invitations
For your Hawaiian bridal shower theme, you will need some cute invitations. Hawaiian bridal shower invites are super easy to make. All you need are some pineapples, palm trees, plumerias, or beach-themed paper and you are all set!
You can also find premade ones on Etsy too!
Hawaiian Bridal Shower Outfit
For your bridal shower outfit in Hawaii, you want something that will keep you cool and comfy. You probably don't want something tight as it could get hot and uncomfortable very quickly. A nice flowy dress would be the perfect Hawaiian bridal shower outfit!
For your Hawaii-theme bridal shower, something with flowers on it will be perfect. Make sure to get a lei and flower crown, or make your own to complete your outfit!
Hawaiian Bridal Shower Decorations
Since you will be in Hawaii, why not get some fresh, beautiful Hawaiian flowers for your decorations?
If you choose to have your bridal shower at a venue, they might have decorations as well, so you wouldn't need to get any yourself. Keep it simple so you can enjoy the moment!
Hawaiian Bridal Shower Cake
You will find plenty of shops all over the islands to find the perfect Hawaiian bridal shower cake for the bride. If you are on Oahu, Liliha Bakery is an incredible place to grab a customized cake that will be absolutely delicious!
Hawaiian Bridal Shower Games
You will find plenty of Hawaiian bridal shower games to play! Most are the typical games for all bridal showers, with some simple Hawaii twists.
Play a game of Bride's Choice and include more Hawaiian-themed questions. "Take a Lei" is another fun game where if anyone says 'wedding' or 'bride,' you take their lei. The person with the most leis at the end wins!
Tips for a Hawaiian Bridal Shower
If you are doing your bridal shower in Hawaii, you don't have to go extreme with the decorations. Keep it simple with the beauty Hawaii offers!
Instead of a traditional bridal shower with cake, games, and more, try doing a fun activity, such as ziplining, snorkeling, or going to a luau.
Hawaii is a beautiful and romantic destination for a bridal shower. With a wide range of venues to choose from, this guide shows you exactly where to host a Hawaii bridal shower you will absolutely love.
Whether you choose to stay in a resort hotel, rent a private beach house or host a party on a boat, you can be sure to create an unforgettable experience for everyone in attendance.