Planning a honeymoon in Hawaii? Look no further for my list of most romantic honeymoon hotels in Maui!
This post about the best honeymoon hotels in Maui Hawaii contains affiliate links which means if you purchase something from one of my affiliate links, I may earn a small commission that goes back into maintaining this blog.
Are you planning a romantic getaway for you and your bride or groom? Keep reading for my pick for the 8 best honeymoon hotels in Maui!
The Hawaiian Islands is one of the top honeymoon destinations in the world, and there's no place more iconic for your honeymoon than Maui, Hawaii.
Maybe you plan on staying at one of the luxury resorts of Kapalua. Or perhaps a secluded beachfront bungalow sounds like the perfect retreat for 2.
Below you'll find a list of hotels across every region of Maui, each one chosen for its own unique appeal. You'll read what to expect at each hotel and who the hotel is best for.
Don't have time to read a bunch of Hawaii blog posts and reviews? Here are some of our top picks for planning your Maui Honeymoon.
Best Maui Honeymoon Tours/Activities
Best Maui Honeymoon Resorts
Hyatt Regency Maui (this has a swim-up bar and tons of amazing amenities)
Andaz Maui (this is luxury resort with the best luau on Maui)
Hana-Maui (this is a high-end resort tucked away in the remote town of Hana for those who truly want to unplug)
Want to Rent a Car in Hawaii?
One of the best places to rent a car in Hawaii is Discount Hawaii Car Rental because they get the best rates from top national companies like Alamo, Dollar, Thrifty, Avis, Enterprise, Budget, and Payless.
Want to skip all the planning and just access my detailed Maui itinerary complete with daily schedules, fun activities, and travel hacks? Click the button below.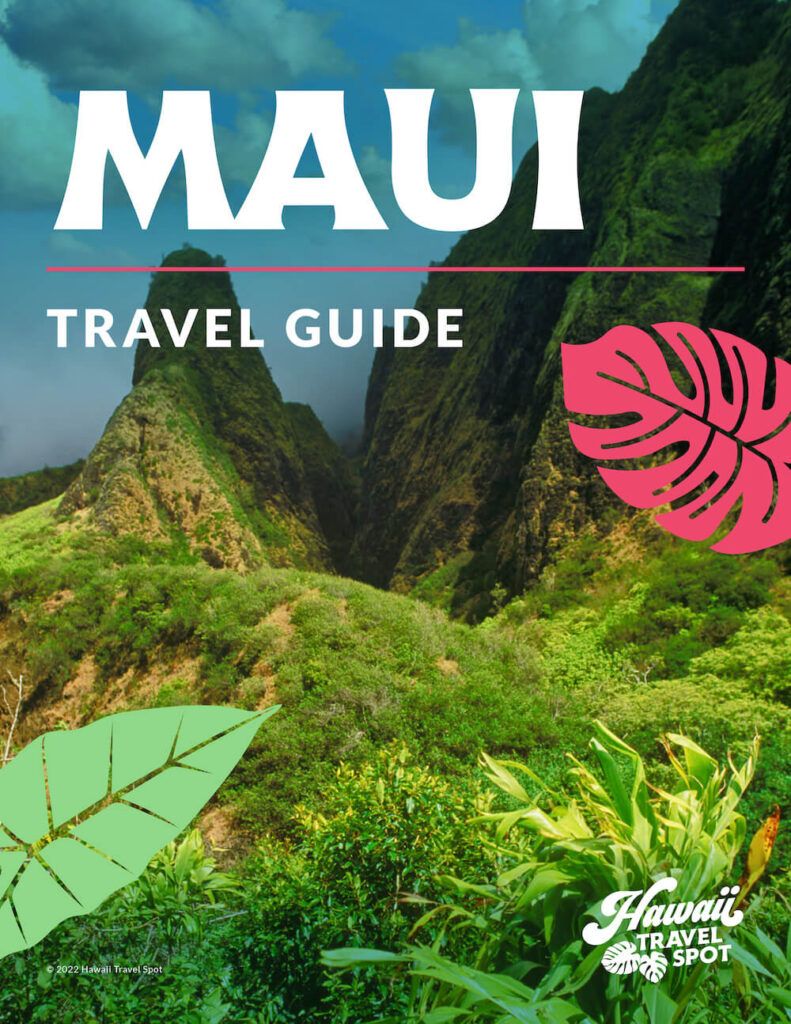 My Pick for the Best Maui Honeymoon Hotels
1. Hotel Wailea, Relais & Châteaux
Hotel Wailea is the best honeymoon hotel in Maui for those looking for a luxurious retreat. It's an award-winning adults-only hotel, set on a hill a few blocks back from the beaches of Wailea.
That means you can enjoy privacy and tranquility while also experiencing unobstructed western views of the ocean. Head to the gardens for the most romantic sunsets or take one of the hotel shuttles into Wailea for a romantic dinner! Check the latest rates and availability.
When you stay at Hotel Wailea, you choose from a variety of suites with either garden or ocean views. Honeymooners can also select one of the Celebration Suites for an especially romantic experience that includes a unique suite design, a welcome bottle of champagne, and breakfast brought to your suite daily.
This is truly the best Maui resort for couples who crave royal treatment! You can book complimentary valet services nearby at Wailea Beach or enjoy the outdoor pool and hot tub with access to luxury poolside cabanas.
The fitness studio offers a variety of classes and spa services. And concierge works with you to create a curated itinerary of romantic experiences during your stay in Maui. Check resort prices.
Save Money with Points
Here are the best credit card offers for people who travel and want to use points to pay for airfare and hotels in Hawaii.
2. Fairmont Kea Lani
I think the Fairmont Kea Lani in Wailea is one of the most romantic Maui resorts. It's also one of the best honeymoon resorts in Maui if you're looking for a secluded luxury resort experience while also enjoying direct beach access.
If you're looking for all-inclusive Maui honeymoon packages, consider Fairmont Kea Lani's Grand Romance Package. You'll enjoy a bottle of champagne, daily breakfast, a romantic twilight dinner, and a full-day luxury cabana reservation.
Just book a 5-night minimum stay at one of their Maui honeymoon suites or larger villas. Check the latest rates and availability.
You're literally steps away from Polo Beach and the Wailea Beach Path. Or if you don't want to leave the resort, there are 3 giant pools to enjoy, including an adults-only pool with a swim-up bar! Grab a poolside lounge chair or reserve a cabana where pool attendants'll serve you snacks and drinks.
Book a couples massage at the top-notch Willow Stream Spa or check out a variety of cultural experiences with the on-staff cultural advisor.
You can shop at 3 resort boutiques or eat at 5 different restaurants. But I recommend booking a Hoku Lani Dinner. It's a romantic oceanfront dinner that comes with a complimentary photographer! Check resort prices.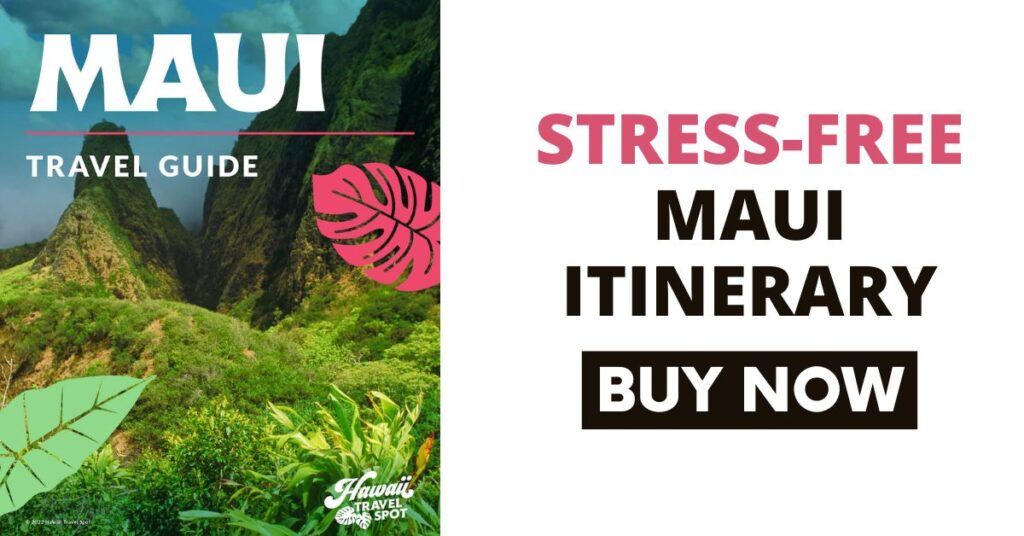 3. The Plantation Inn
For romantic places to stay in Maui that aren't luxury resorts, check out the gorgeous Plantation Inn. It's located in the heart of historic Lahaina, just 2 blocks from the shops and beaches of Front Street.
It's definitely one of the best hotels in Maui for a honeymoon. At the Plantation Inn, you'll enjoy old-Hawaiian charm with timeless, elegant design.
There's a romantic bed and breakfast warmth, and you don't feel like you're so close to the bustle of Lahaina Town. Plus, it's an adults-only hotel! Check the latest rates and availability.
Choose from beautiful, spacious rooms with lanais across 2 floors. There's a large pool and a hot tub with tons of lounge chairs and umbrellas that you'll have access to 24/7.
And besides a complimentary breakfast daily, the Plantation Inn is home to Gerard's, a French restaurant that opens for dinner nightly. Check resort prices.
Book a Hawaii Photo Shoot
Whenever we travel to Hawaii, we almost always book a photo shoot with Flytographer. They are super easy, affordable, AND it guarantees that I'll have more than just selfies. You can get $25 off if you book through this link or use the code HAWAIITRAVEL.
4. Ka'anapali Beach Hotel
The next romantic destination on my list has been recognized as one of the best honeymoon resorts in Hawaii. The Ka'anapali Beach Hotel specializes in an immersive Hawaiian cultural experience.
It's the best Maui honeymoon hotel if you're looking for a resort experience but you crave a laid-back vacation with tourist opportunities.
The Ka'anapali Beach Hotel has a coveted location with the famous Black Rock Beach on one side and the Championship Ka'anapali Golf Course on the other. Plus, you're minutes away from shopping at the historic Whaler's Village and some of the best luaus in Maui. Check the latest rates and availability.
Ka'anapali Beach Hotel specializes in cultural activities at Kawenaokeao. This is a cultural center where every day you have the opportunity to take a variety of classes and lessons around elements of Hawaiian culture. Enjoy 3 different restaurants and a coffee shop for all of your meals
You'll enjoy one of the hotel's traditional or premium rooms and suites during your stay. Each has a balcony or larger lanai with stunning views, no matter your location on the resort. Choose from garden, courtyard, or ocean views. Check resort prices.
5. The Ritz-Carlton Maui, Kapalua
The Ritz-Carlton is further north on Maui's West Coast, in the luxury resort community of Kapalua. It's the best place to stay in Maui for couples who love golf with access to 2 of the top professional golf courses in Maui.
The oceanfront Ritz-Carlton meets the standard you expect with the name, featuring an absolutely stunning take on an iconic island aesthetic mixed.
Choose one of the resort's spacious rooms, suites, or larger resident floorplans for your stay. Check the latest rates and availability.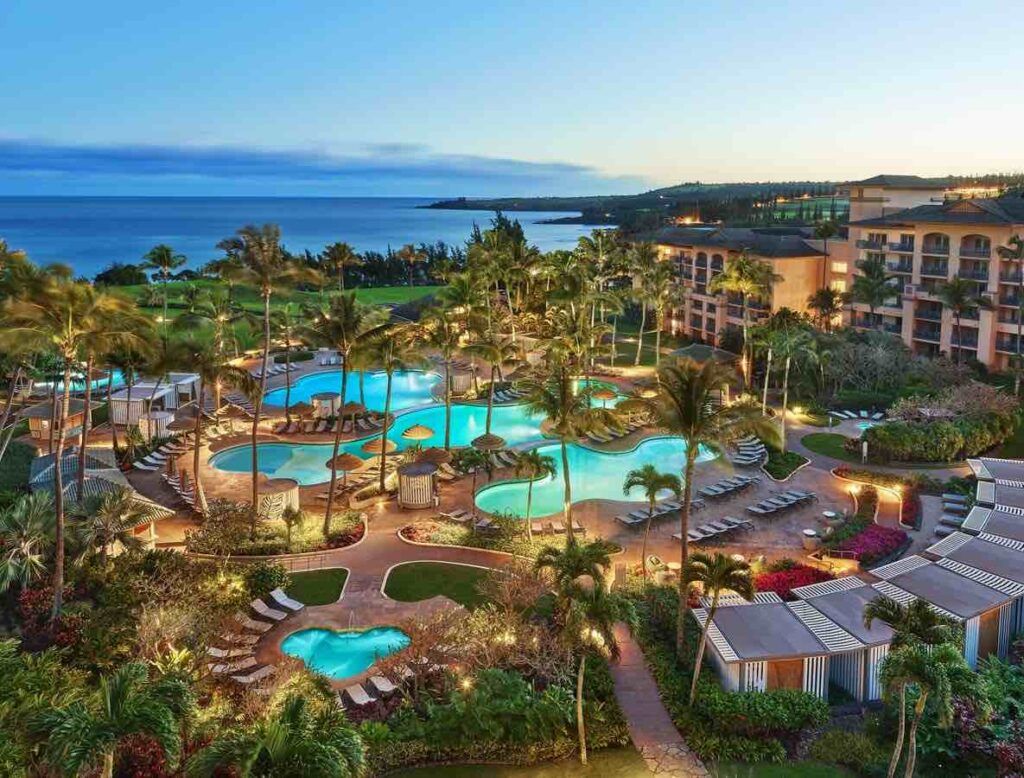 You can't help but feel romantic when you can indulge in whatever your heart desires! Relax and rejuvenate at the wellness spa, or lounge by sprawling pools with cabanas and poolside attendants. And you also have access to the private D.T. Fleming Beach and miles of hiking trails along the rocky shoreline.
Eat at a different restaurant every night without leaving the resort, from white linen restaurants and poolside cafes to cocktail lounges and burger joints.
Or find out about all the amazing activities to do at the Ritz, like luxury shopping, horseback riding on the beach, or ziplining high above the Hawaiian coast. Check resort prices.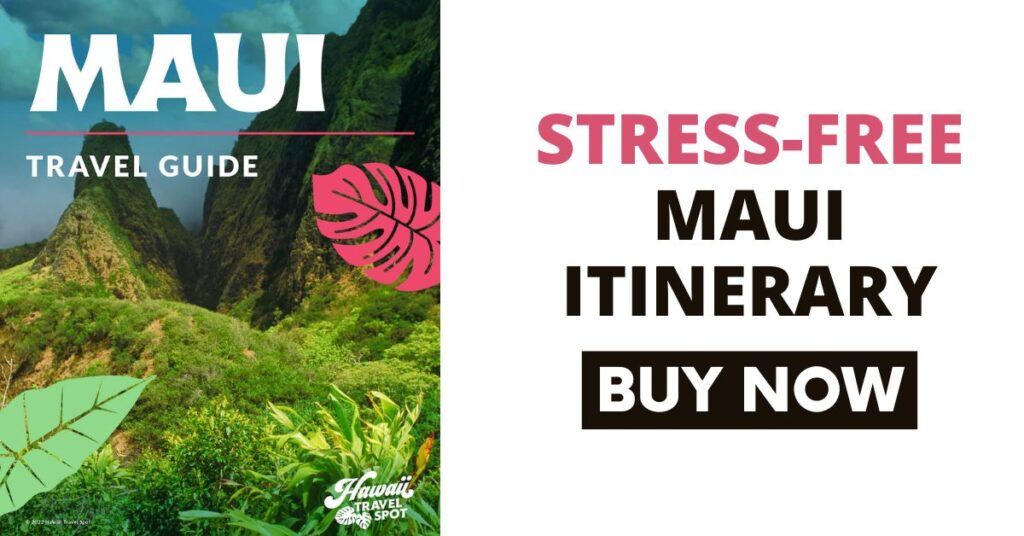 6. Paia Inn
If you're looking for an independent, boutique hotel in the middle of the party, head to Maui's North Shore. Located in the hip, fun town of Paia, the Paia Inn has been recognized by Travel + Leisure Magazine as one of the most romantic hotels in Maui!
Rooms at the inn feature a clean, Zen interior design and contemporary art by local artists. You'll have your pick of rooms, suites, or a beach house with huge lanais for ultimate Hawaiian living.
You'll enjoy amenities like organic designer toiletries and complimentary surf gear with your lodgings. Check the latest rates and availability.
The concierge at Paia Inn will work with you to book a variety of local experiences, from helicopter tours of Maui to snorkeling adventures or a tour of the Road to Hana.
They even have a Romance Package that you can book that includes treats like fresh flowers and Hawaiian chocolate truffles in your room.
Nearby, there's Paia Beach, or you can walk along Hana Highway for a cup of Kona coffee or quality shopping. Check resort prices.
7. Inn at Mama's Fish House
The Inn at Mama's Fish House is the best honeymoon hotel in Maui if you want luxury in a smaller, more intimate setting. You'll enjoy a professional, warm staff that makes you feel right at home. For your stay, choose from suites or larger disconnect cottages, all of which enjoy beach or garden views.
The inn is a later addition to the famous family-owned Mama's Fish House that's been serving North Shore for over almost 50 years. Just keep in mind that if you want to actually eat at the restaurant, it's booked months in advance! So, you should check for reservations when you're making your honeymoon plans.
One thing that makes the Inn at Mama's Fish House one of the best places to stay in Maui for a honeymoon is its gorgeous beachfront location. Guests have access to Kuau Cove and the intimate Mama's Beach.
Nearby, Hookipa Beach is one of the best places on the island for windsurfing. And you're at the beginning of the notorious Road to Hana with stunning waterfalls and rainforests all along the way.
8. Hana-Maui Resort
For the ultimate romantic getaway, reserve a bungalow at the Hana-Maui Resort. I consider it one of the best Maui hotels for a honeymoon because of its isolated location in the North Shore village of Hana!
This luxury boutique resort feels exclusive after traveling down the 64-mile stretch of road to the small, beloved village. Check the latest rates and availability.
You'll feel worlds away from the bustle of Maui's tourist centers as you enjoy ocean views from your hilltop lodgings overlooking Hana Bay. Choose from spacious rooms with partial or full ocean views or go with a private bungalow where you can watch sunrises from your lanai.
When you're ready to venture out, you can walk down to Hana Bay Beach Park or visit one of the many amazing local restaurants and shops. And at the Hana-Maui Resort, you have 2 restaurants, room service, and a poolside bar and café.
Book services at the wellness spa and then take a dip in the outdoor pool and hot tub. You can also take advantage of a variety of cultural activities, including outdoor excursions like hiking, canoeing, and bike rides.
Or take a complimentary shuttle to Waianapanapa State Park with its famous Black Sand Beach, as well as hiking trails, tide pools, waterfalls, and more. Check resort prices.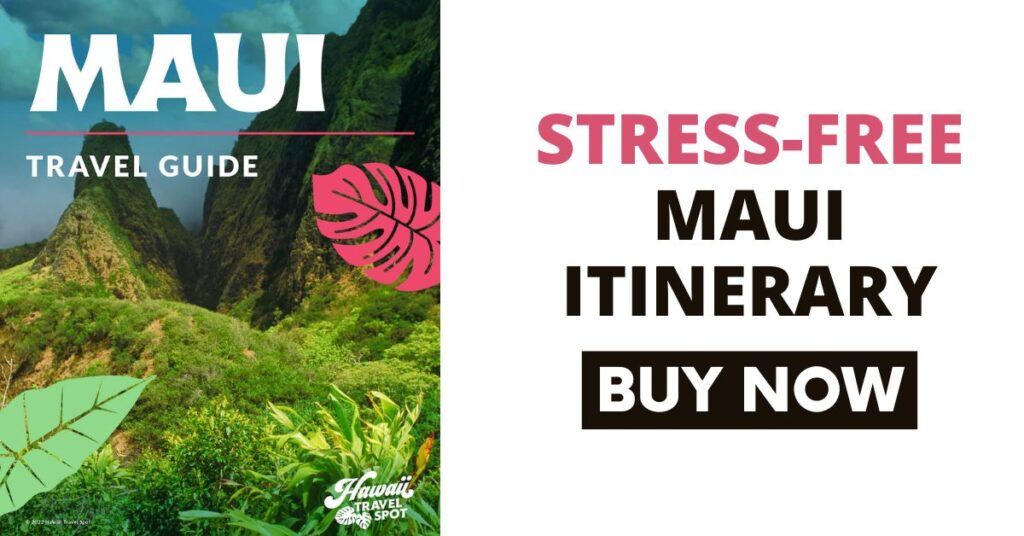 FAQ about Places to Stay in Maui for Honeymoon
Is Maui a good place for a honeymoon?
Maui is one of the most iconic places to spend your honeymoon. That's because there's truly something for everyone. You'll find small independent hotels and inns, luxury resorts, and even rainforest getaways on the North Shore. And when it comes to things to do in Maui, the options are just as diverse! It's the best place to find romance and spend time with your love.
Which part of Maui is best for a honeymoon?
When considering where to stay in Maui for a honeymoon, it's important to start by thinking about your desired experience. For the tourist experience, head to the South Coast. For the resort experience, the West Coast is your best bet. But if you love the outdoors and want to get away from the crowds, you'll find some of the best honeymoon hotels in Maui on the North Shore and along the Road to Hana.
How many days do you recommend for a Maui honeymoon?
If you can swing it, aim for at least a week to 10 days for your honeymoon vacation in Maui. That will give you a day to rest from travel and a handful of days for unique experiences across the island. You might want to spend a full day just at your resort or hotel, while you take another full day for an outdoor adventure. And for an iconic Maui honeymoon experience, try to book a luau about halfway through your trip!
Book one of the Top Honeymoon Hotels in Maui
I carefully picked what I think are the best honeymoon hotels in Maui. It's not at all an exhaustive list, because there are just so many great honeymoon hotels and resorts on the island!
It's true that most of the iconic and romantic Maui honeymoon resorts and hotels can be found in Wailea on the South Coast and Kaanapali, Lahaina, and Kapalua on the South Coast. But there are also unique and stunning choices on Maui's North Shore.
I've shared some of the best places to stay in Maui for a honeymoon. Now it's up to you to make the memories!