Do you love visiting U.S. national parks when you travel? You'll want to check out this state and national parks in Hawaii list before planning your next trip to Hawaii!
This state and national parks in Hawaii list contains affiliate links which means if you purchase something from one of my affiliate links, I may earn a small commission that goes back into maintaining this blog.
Most people who visit Hawaii do so for its striking beaches and resorts, but there's another side to the Aloha State that isn't nearly talked about as much.
Hawaii just happens to be an incredibly diverse state when it comes to natural landscapes, and there are plenty of incredible national and state parks that every nature lover should place on their itinerary.
For one, Hawaii homes to two of the most active volcanoes in the entire world, but it also boasts cascading waterfalls, lush mountains, incredible geological formations, and landscapes that look as if they belonged in the Jurassic Era.
If you're keen to explore the outdoorsy side of the Aloha State or you simply want to create a schedule that includes just as much nature as it does beaches, here's a list of some of the most incredible national and state parks to keep on your radar.
Want to skip all the planning and just access my detailed Hawaii itineraries complete with daily schedules, fun activities, and travel hacks? Click the button below.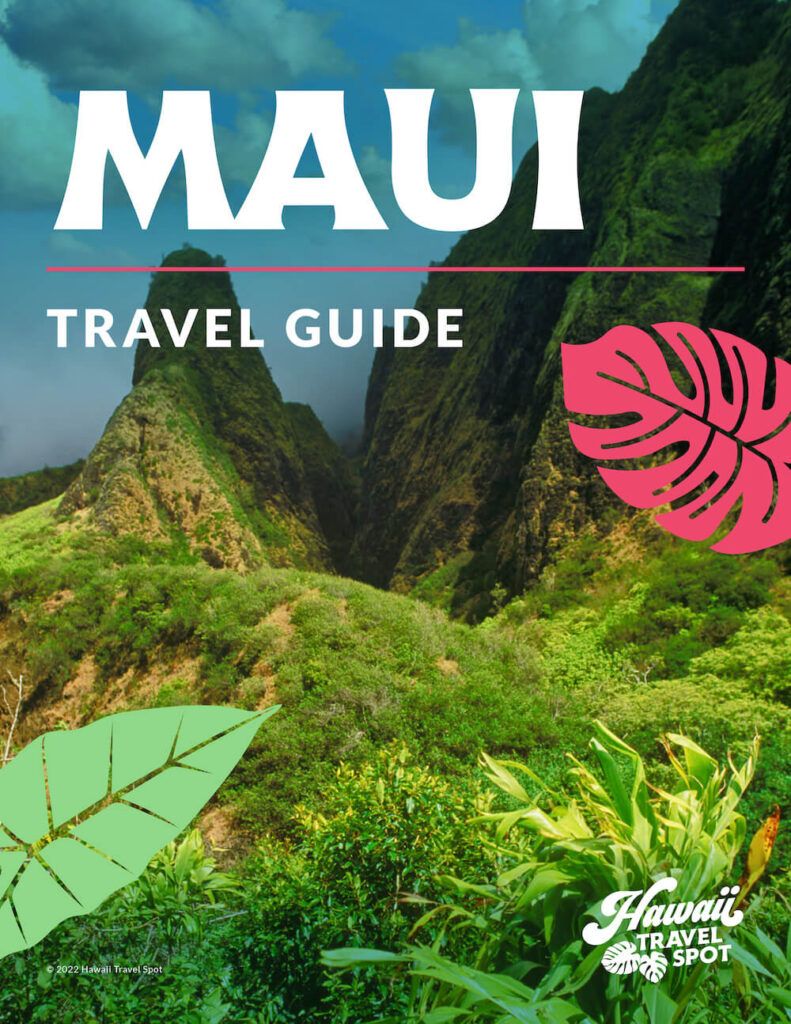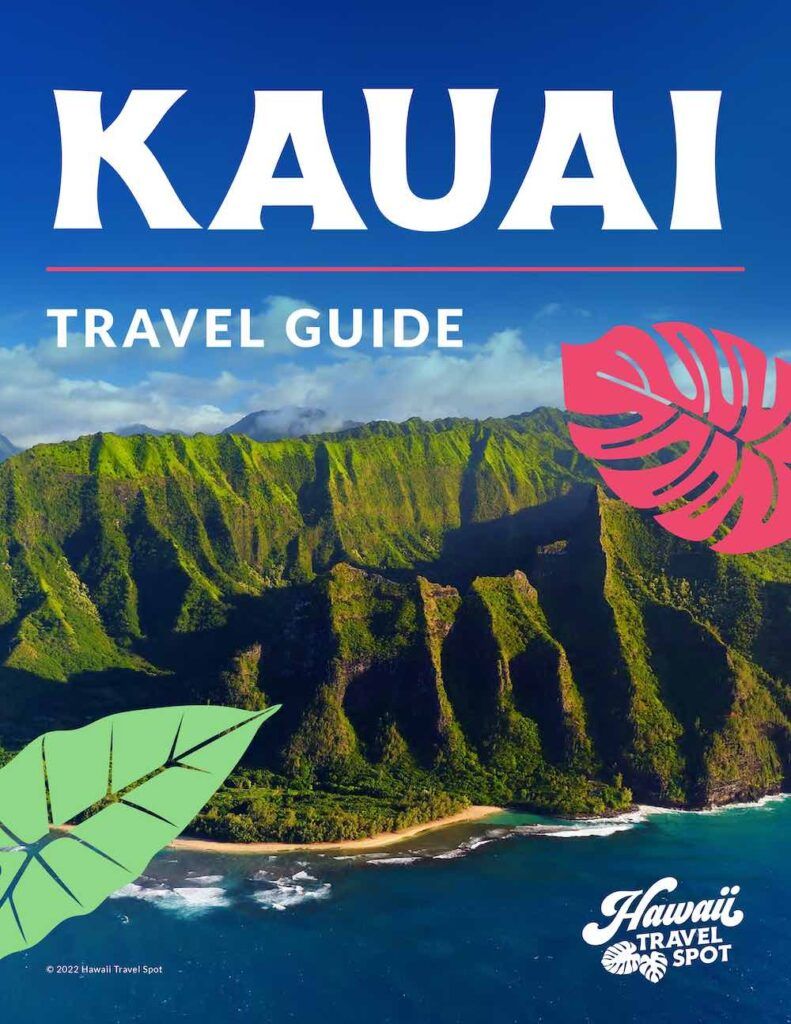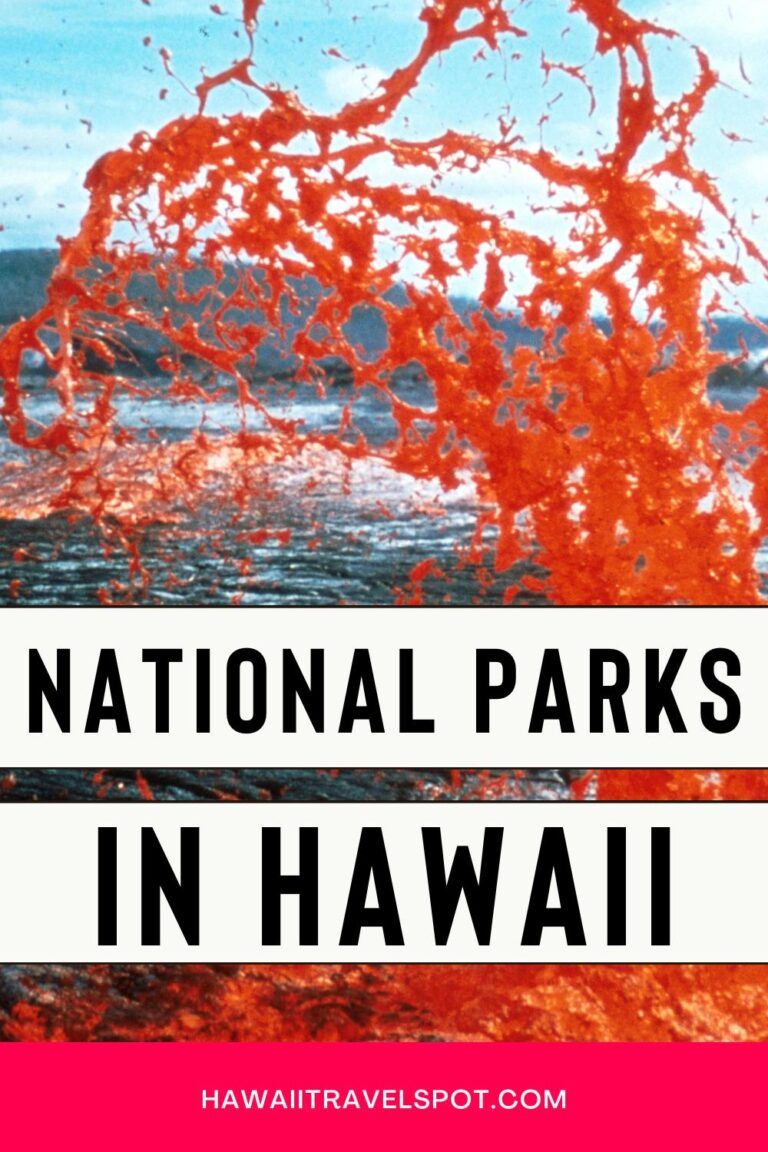 National and State Parks to Visit in Hawaii
1. Na Pali Coast State Wilderness Park
Located on Kauai's north shore, Na Pali Coast State Park boasts a landscape so beautiful and dramatic that it became the setting for plenty of Jurassic Park scenes!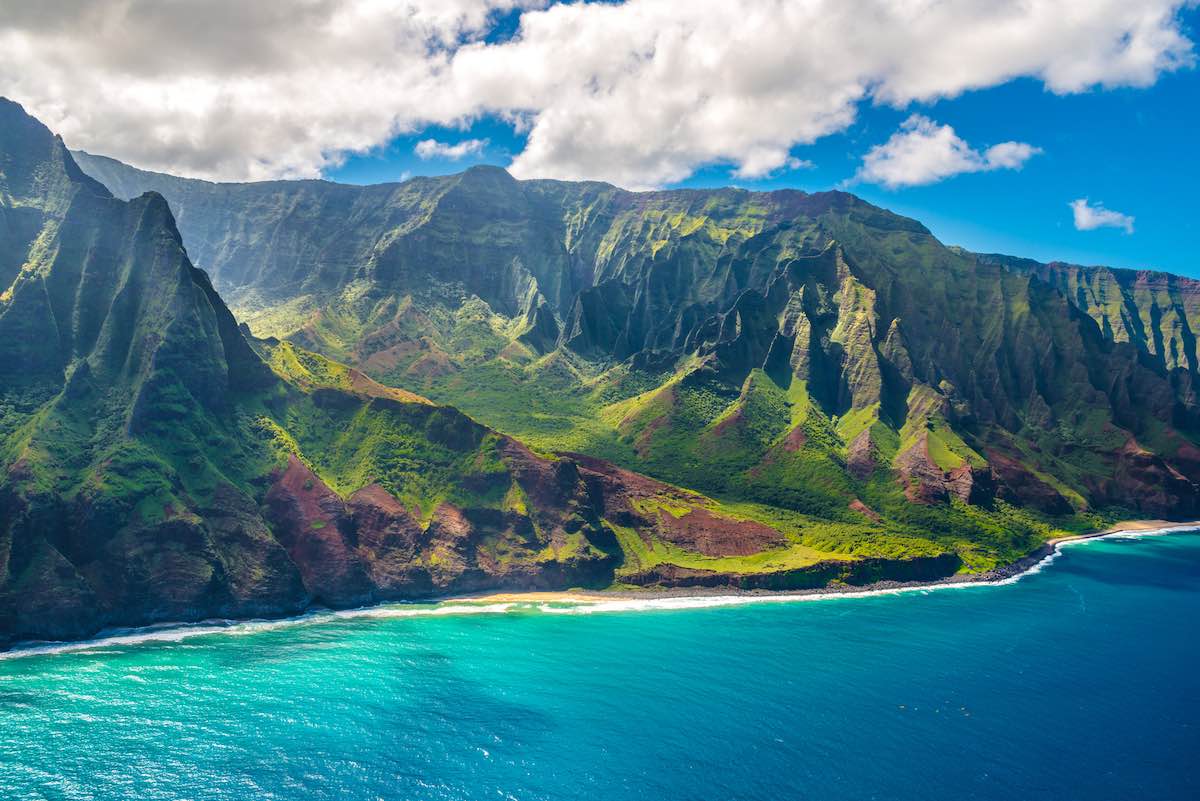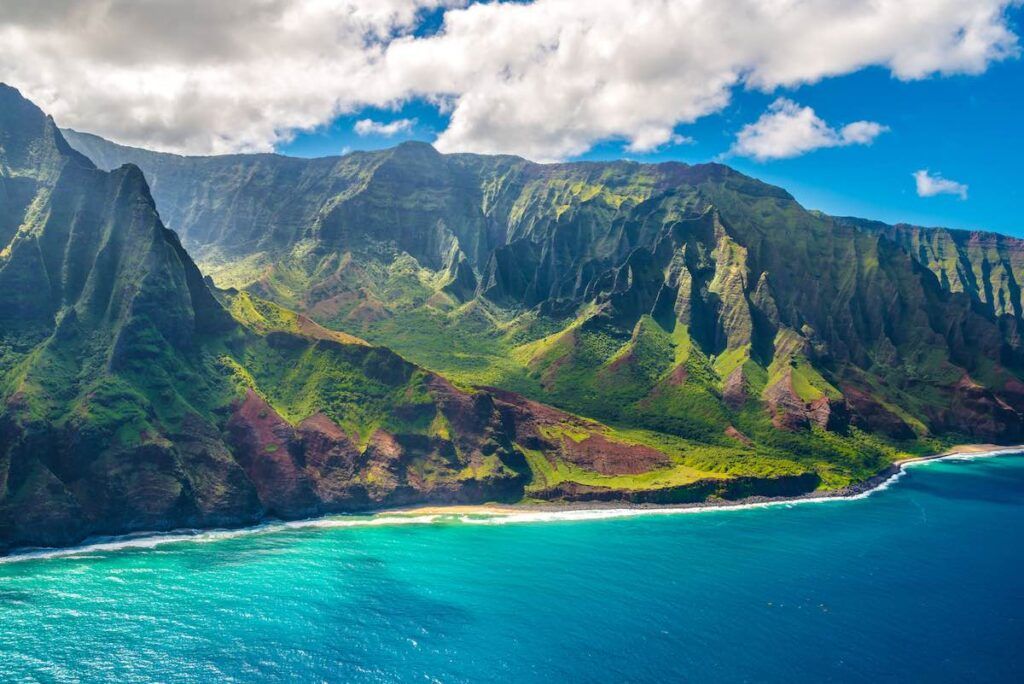 Here, you'll find a series of towering emerald-green cliffs overlooking the ocean that create a scene so beautiful that you will feel as though you were transported to a time when humans didn't exist yet.
As you hike through the area, you'll find plenty of enchanting things worth witnessing, including waterfalls cascading into the ocean, gorgeous beaches, and a total of five striking valleys.
If you're hoping to get a big picture of how beautiful Na Pali is, a boat ride along the coast or a helicopter ride above are also options!
2. Hawaii Volcanoes National Park
Hawaii is home to two of the most active volcanoes in the world, and you'll find both of them at Hawaii Volcanoes National Park on the Big Island.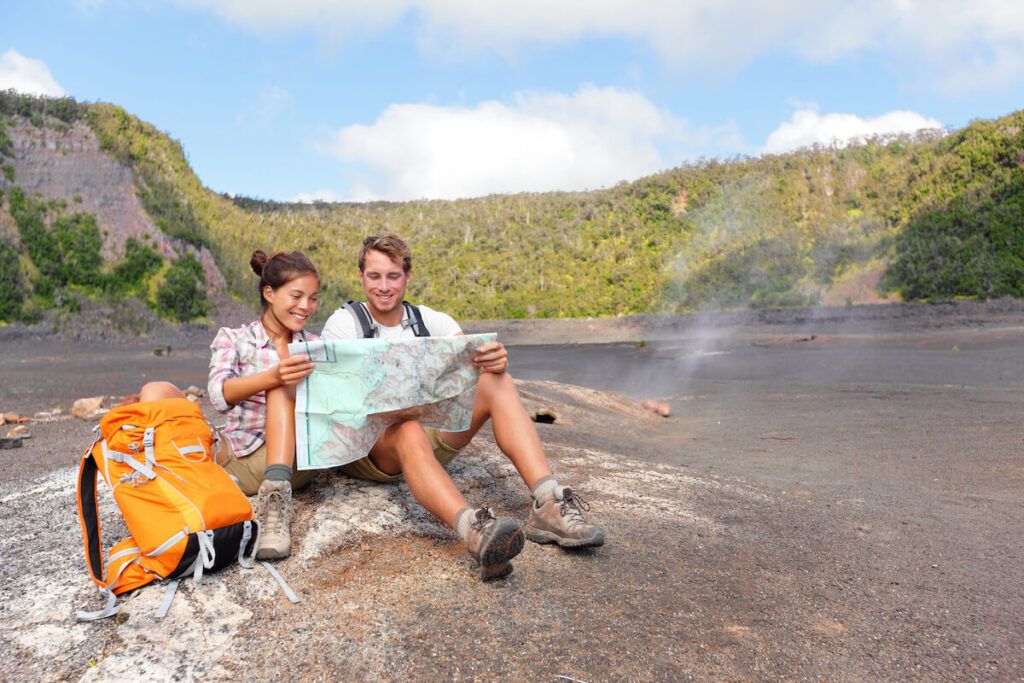 This is probably the most popular national park in Hawaii for all the right reasons. Visiting is an experience unlike anything else in the world, and even though getting to see Kilauea and Mauna Loa volcanoes with your own eyes is reason enough to visit, you'll also find a wide array of unique activities.
Things to do here aside from riding a helicopter to see the volcano craters from up above include walking inside lava tubes, hiking on lava fields, and going on scenic drives. There are tons of Big Island volcano tours worth doing!
3. Hanauma Bay State Park
Located in Oahu and close to Honolulu, Hanauma Bay is a wonderful state park to visit in Hawaii if you want a mix of water adventures, beach time, and hiking opportunities. You will need a reservation here.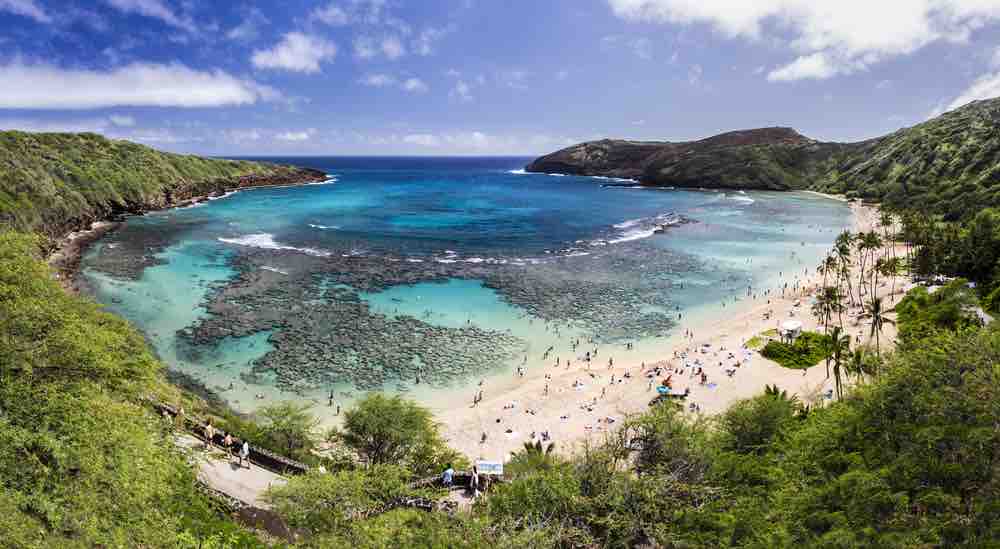 One of the main reasons to visit Hanauma Bay is because spotting endangered Hawaiian Sea Turtles (also known as Honus) is very easy here.
They usually gather close to the shoreline, so visitors can put on their snorkeling gear on and spend a few hours swimming while turtles glide next to them without needing to book a snorkeling tour.
After spending time on the water and relaxing at the beach, you can also head overland for more adventures. Hiking is also a favorite activity here, as there's a relatively moderate trail that leads up to a volcano crater.
4. Kaena Point State Park
Set in the northwestern tip of Oahu, Kaena Point State Park is a coastal state park perfect for those who want to go hiking but don't want to miss out on checking out secluded beaches too.
Even though it's gotten more popular in recent years, Kaena Point still remains somewhat off-radar, so visitors can usually find secluded beaches during their time here.
With that said, hiking is the main thing to do at Kaena Point. There's a 3-mile trail that provides wonderful views of the ocean, all while giving visitors the chance to see caves, witness tide pools, and even spot marine life such as dolphins in the process.
5. Kaloko-Honokohau National Historical Park
If a dose of history is what you're after, Kaloko-Honokohau National Historical Park is an absolute must on your Hawaii itinerary.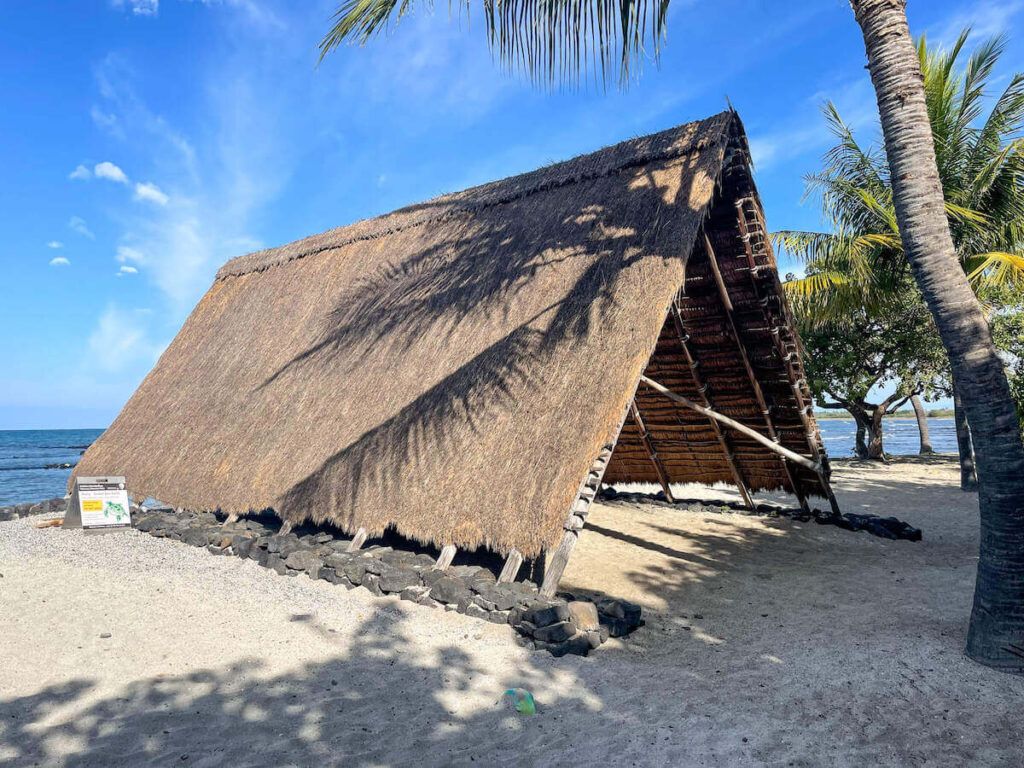 This historical park boasts over 200 archaeological sites that date back to prehistoric times and will give you a glimpse of how different cultures and communities have lived in Hawaii over the centuries.
Petroglyphs, religious sites, houses, and even ancient roads are all present here. Despite how ancient they are, many of them remain incredibly well-preserved.
Keep in mind that this is an extremely sacred place for Hawaiians, so it's important to remain respectful during your time here.
6. Makena Beach State Park
This gorgeous national park is located on the southern side of Maui and is perfect if you're looking for a secluded and untouched beach.
The park stretched for just over half a mile along the coast and boasts two beaches: Little Beach and Big Beach, both of which are completely crowd-free and allow visitors to have a quiet beach experience.
Aside from its soft golden sand and turquoise waters, Makena also boasts picture-perfect views of Molokini Crater and several other mountains in the background.
Keep in mind that there are no amenities whatsoever, so make sure you come prepared for the day. You will likely find a few food trucks in the area, but that's about it!
7. Haleakala National Park
Want variety on your schedule? Haleakala National Park in Maui is the perfect place to get just that!
This national park stretches all the way from Haleakala Volcano (Maui's highest peak) to the coast, traversing several ecosystems along the way, including dry forests, alpine zones, scrublands, bamboo forests, and more.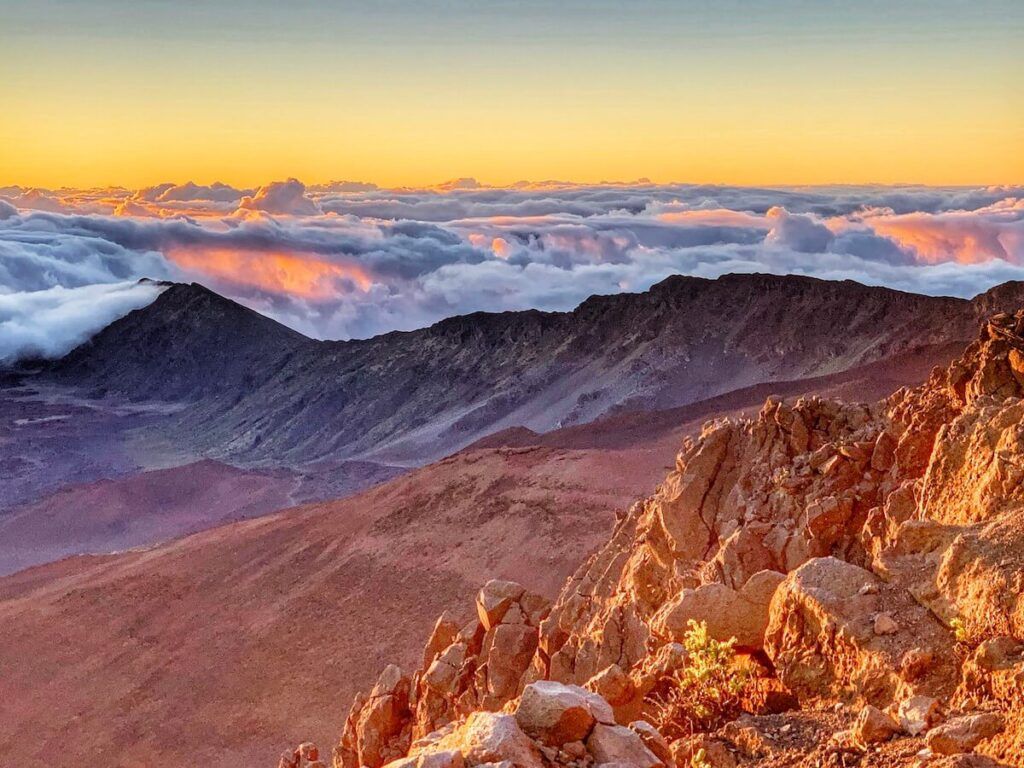 Most people visiting Haleakala do so with the aim to summit the volcano for sunrise, which is an experience well worthy of being on every Hawaii bucket list.
Aside from that, there's a whole lot more to do in the park than meets the eye. Other things you can do during your visit include hiking over lava flows and cinder cones, going horseback riding, scenic driving, wildlife spotting, and more.
8. Waimea Canyon State Park
Commonly nicknamed "The Grand Canyon of the Pacific", this gorgeous national park is exactly what it sounds like: a massive canyon!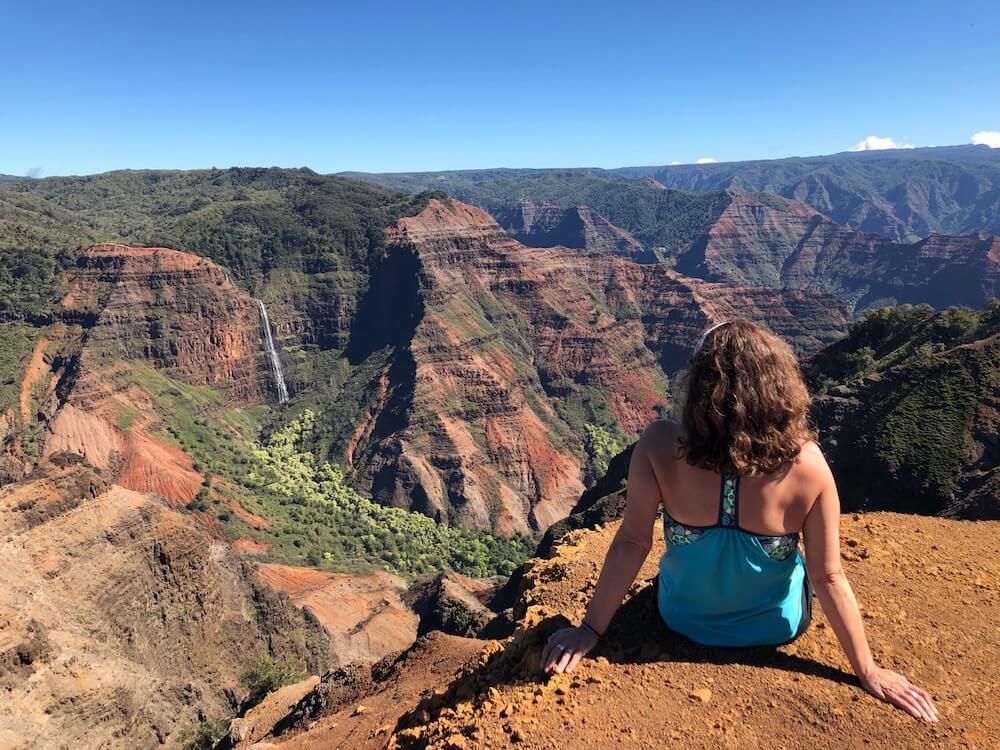 Even though it looks nothing like Arizona's Grand Canyon, the scenery here is as striking as it gets. The walls of the canyon look as though they were splashed in green and pink shades, not to mention you will find a plethora of beautiful things to see, including waterfalls, looming cliffs, and more.
Hiking, scenic driving, and going in search of waterfalls are just a few of the best things to do here. There are several hiking trails available for all experience levels, many of which end at gorgeous lookout points or waterfalls.
9. Wai'anapanapa State Park
If visiting one of Hawaii's black sand beaches is on your bucket list (and it definitely should be), a visit to Wai'anapanapa State Park is an absolute must.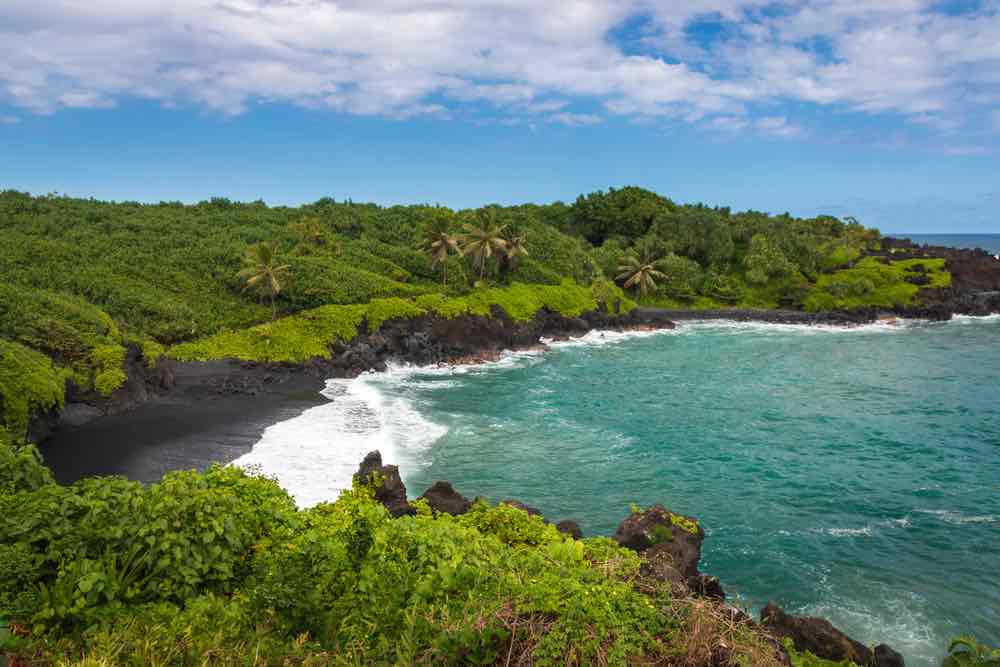 This state park is located on the famous Road to Hana in Maui, making it extremely popular for visitors but still very much worth a visit, especially if you arrive early in order to avoid crowds. You will need advanced reservations.
The landscape here is as dramatic as it gets, with blue water, black sand, and a green background creating striking color contrasts. The black sand you'll find here was formed from molten lava that flowed from Haleakala Volcano and crashed with the ocean, and very few places in the world boast this phenomenon.
Aside from simply gawking at the landscape and frolicking on black sand, other incredible activities to do here include hiking a few of the park's trails, exploring pool caves, cliff diving, and more.
10. Akaka Falls State Park
Another popular park in Hawaii, Akaka Falls is a place that definitely deserves its fame!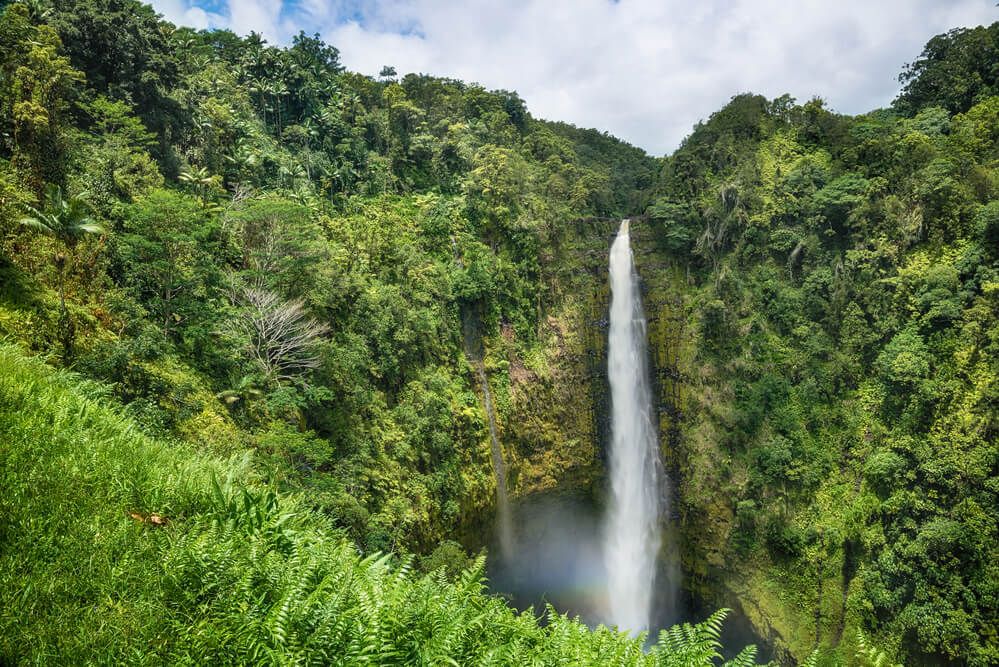 Akaka is home to a 443 feet high waterfall, the tallest in Hawaii, and a sight that is definitely traveling for.
Getting to the waterfall requires hiking a pretty short trail, which will give you the chance to see plenty of beautiful lush vegetation the entire way. The trail is perfect for families, making it pretty heavily trafficked (get here early in the morning if you want to avoid crowds).
11. Wailuku River State Park
Another gem on the Big Island, Wailuku River State Park is home to Rainbow Falls, an impressive 80-foot waterfall that is considered an icon of the island.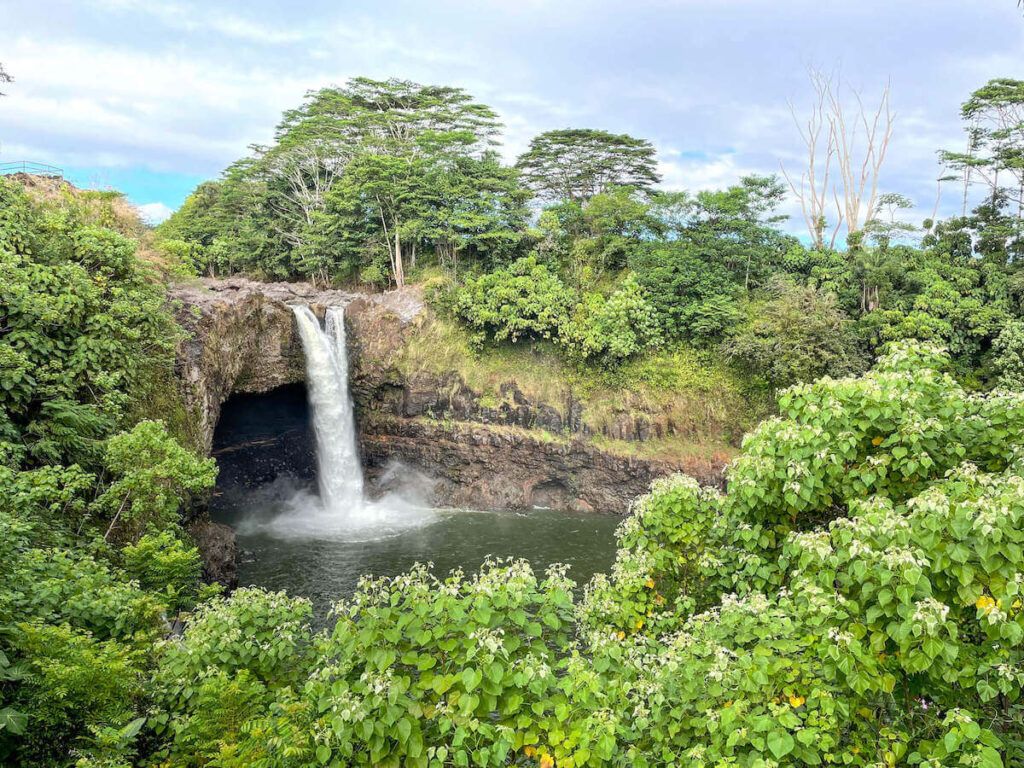 Its name comes from the fact that almost every day around 10 am, the waterfall forms a rainbow when the sun is shining creating a landscape as picture-perfect as it gets. Legend has it that Hina, the Hawaiian moon goddess, used to live in a lava cave behind the curtain of the waterfalls.
Another attraction at Wailuku River is the Boiling Pots, a series of pools that were formed by cooling lava that look as though they are boiling.
Rainbow Waterfall is extremely popular, so expect crowds during your hike. For a little bit more solitude, you can continue hiking for 1.5 miles upstream and you'll stumble across another waterfall which is just as beautiful and much lesser-frequented!
Hawaii National Parks Wrap Up
Now you know some of the coolest Hawaii state parks plus information about the two national parks in Hawaii: Haleakala National Park and Hawaii Volcanoes National Park.
I hope this helps you plan your itinerary for your next trip to Hawaii!