Do you need some advice on planning your first trip to Maui? Check out this list of the best Maui resorts for families!
This list of the best Maui resorts for families contains affiliate links which means if you purchase something from one of my affiliate links, I may earn a small commission that goes back into maintaining this blog.
Maui is a paradise that is perfect for a family vacation.
The island truly has everything from child-friendly beaches, towering volcanic mountain peaks, and beautiful island landscapes with dense and lush green rainforests.
Whether you're a "sit-by-the-pool-and-lounge-around" kind of group, a family that is always down for a new adventure, or someone who appreciates a healthy mix of both, Maui welcomes everyone.
No matter how meticulously planned out the itinerary, we all know that it's the stay that makes or breaks a trip.
Your accommodation will not only occupy a huge chunk of your budget but will also likely be the place you spend most of your time. It makes sense why picking the right one can sometimes become daunting!
The good news is Maui is home to a wide range of kid-friendly accommodations. In fact, all the top Maui resorts guarantee luxury, comfort, and entertainment, which is especially crucial when traveling with children.
Here's my list of the six best Maui family resorts to make planning your Maui family vacation as easy as possible.
Don't have time to read a bunch of Hawaii blog posts and reviews? Here are some of our top picks for visiting Maui with kids.
Best Kid-Friendly Maui Tours/Activities
Best Kid-Friendly Maui Resorts
Hyatt Regency Maui (this has the BEST pool area and on-site shave ice stand)
Honua Kai Resort & Spa (this is one of our personal favorites because there are tons of pools and there are condo options)
Fairmont Kea Lani (this is a swanky resort with incredible kids' programming and an awesome pool area)
Want to Rent a Car in Hawaii?
One of the best places to rent a car in Hawaii is Discount Hawaii Car Rental because they get the best rates from top national companies like Alamo, Dollar, Thrifty, Avis, Enterprise, Budget, and Payless.
Want to skip all the planning and just access my detailed Maui itinerary complete with daily schedules, fun activities, and travel hacks? Click the button below.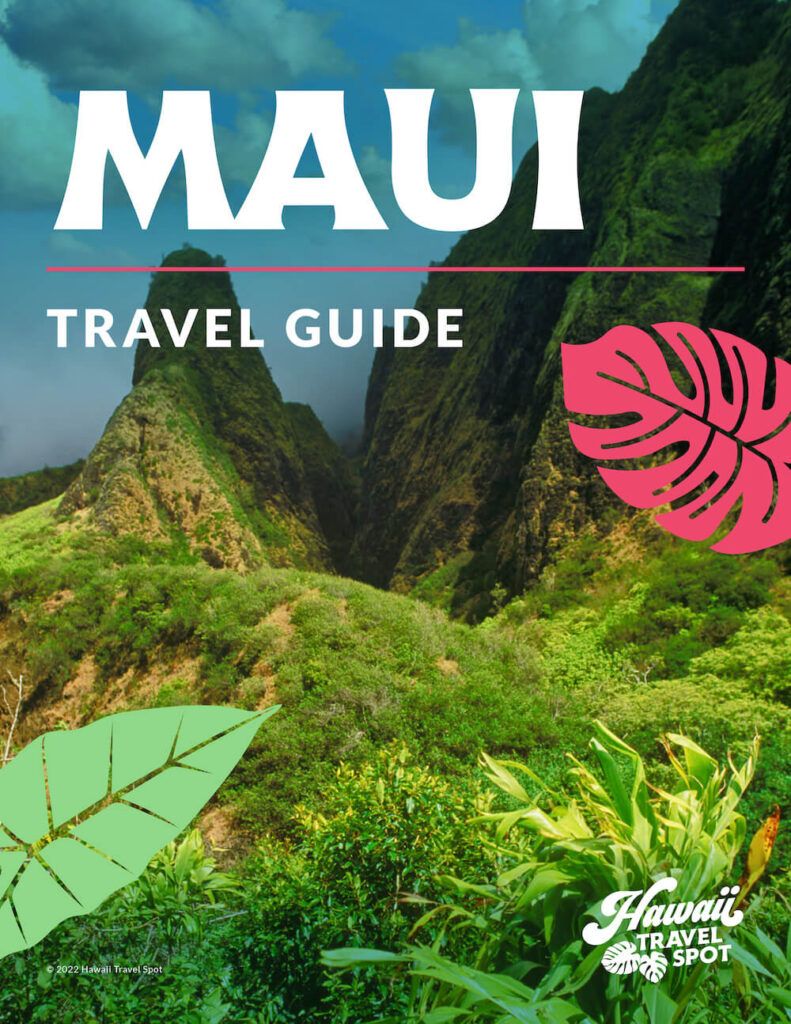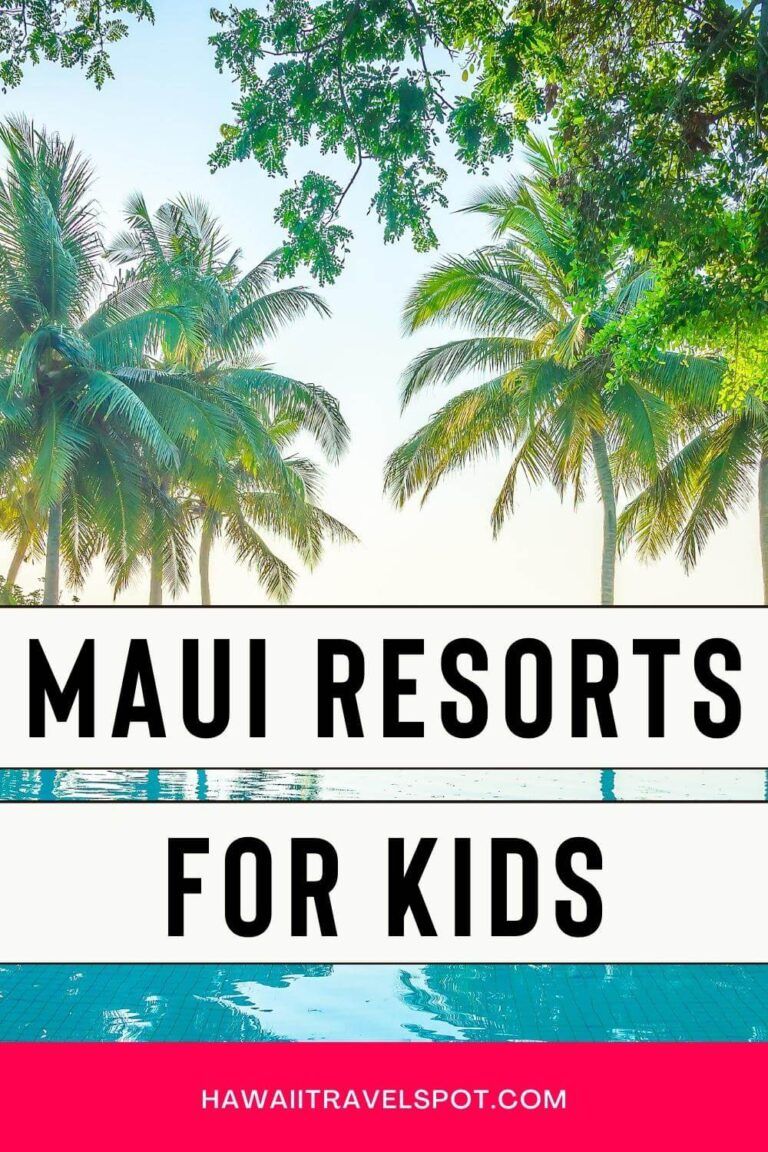 What are the Best Maui Resorts for Families?
1. Honua Kai Resort and Spa
The Honua Kai Resort and Spa is located just a stone's throw away from the beautiful Ka'anapali North beach and is one of the best Maui resorts for families, especially large ones. And it's in one of the best areas on Maui.
There are a variety of rooms ranging from spacious studios to 3-bedroom luxury suites and even garden villas. Some of the more spacious quarters are as large as 2000 square feet, which is more than enough to accommodate large families or groups of friends.
Every room has a fully equipped kitchen and beautiful interiors. The larger rooms also have lanais or balconies to enjoy the breathtaking scenery before you. Check the latest rates and availability.
Things to do at Honua Kai Resort and Spa
Countless activities located right on site will ensure that your kids never get bored while staying at this resort. Start by going swimming at the beach or try your hand at some water sports like surfing or snorkeling.
Three acres of aquatic playgrounds complete with waterfalls, five hot tubs, and even a waterslide will delight the entire family. There's also a 24×7 fitness center and a luxury spa to keep you both active and relaxed on your holiday.
For adventurous families, helicopter rides around Haleakala, ziplining, and going in a submarine might be some experiences to look into. Hiking and rappelling are other outdoor activities that are favorites among many visitors of this family resort in Maui.
Either book the excursions in advance or contact the concierge desk, who will be more than happy to help. Check resort prices.
Honua Kai Resort Restaurant
When the hunger pangs strike, head to the in-house oceanfront restaurant, Duke's Beach House, where the kids can experience the joy of ordering from a "keiki" menu. It is open for breakfast, lunch, and dinner, and serves fresh Hawaiian cuisine with decadent seafood and steak.
There's even a special Sunday brunch so don't miss that. With live music and a gorgeous view of the beach, there's nothing else quite like it.
Save Money with Points
Here are the best credit card offers for people who travel and want to use points to pay for airfare and hotels in Hawaii.
2. Hyatt Regency Maui
If you are looking for the best kid-friendly hotels in Maui, your search ends here.
Located right on Ka'anapali Beach, the Hyatt Regency Resort & Spa offers 40 acres of premium services and amenities set amid some of the most gorgeous landscapes.
The centrally located property is just minutes away from downtown Lahaina. Whalers Village is also only a short walk away if you're in the mood for some shopping and a cheap bite to eat.
Every room at the Hyatt Regency has an attached lanai for breathtaking views of the island.
Complete with modern interiors, the air-conditioned rooms feature a flat-screen TV, multiple charging stations for your electronics, and even a coffee maker. The massive private bathroom comes equipped with a hairdryer and the coziest bathrobes. Check the latest rates and availability.
Things to do at Hyatt Regency Maui
With multiple pools, a lava tube water slide, a rope bridge, a zero-entry pool for younger kids, and even an infinity pool for couples, this resort is guaranteed to make ditching your plans to stay in an enticing prospect!
A one-of-a-kind penguin presentation is offered at The Hyatt Residence Club that is worth checking out for the chance to learn about African Black-footed penguins. The club also provides various workshops and excursions for kids.
For fun family time, book an evening of stargazing on the hotel's rooftop using the resort's state-of-the-art telescope or go on a wildlife tour.
The club offers fun hula demonstrations, lessons for scuba diving, and even a short class on lei-making. And it's one of the best resorts in Hawaii with Peloton bikes!
When you start to crave some kid-free relaxation, heal your mind, body, and soul at the Kamaha luxury spa that offers massages as well as a range of beauty treatments. You might even consider opting for a private aerobics lesson facing the ocean. Check resort rates.
Hyatt Regency Maui Restaurants
The resort boasts five in-house restaurants. If breakfast buffets are your thing, then you will enjoy dining at the open-to-sky Swan Court with its generous spread of Hawaiian eats and resident swans to keep you company.
Japengo is where to go for a scenic fine-dining experience centered around authentic Japanese delicacies like sushi. Ūmalu, on the other hand, experiments with modern techniques to reinvent the classic Hawaiian bounty.
Hyatt Regency Maui Luau
While on the subject of Hawaiian dining experiences, you'll want to make sure to visit Ka'anapali Beach on one of the nights of your stay for the award-winning authentic luau and dinner hosted by the resort.
Drums of the Pacific Luau will soothe you with traditional Hawaiian music, exhilarate you with drum beats, and entertain you with Polynesian dances.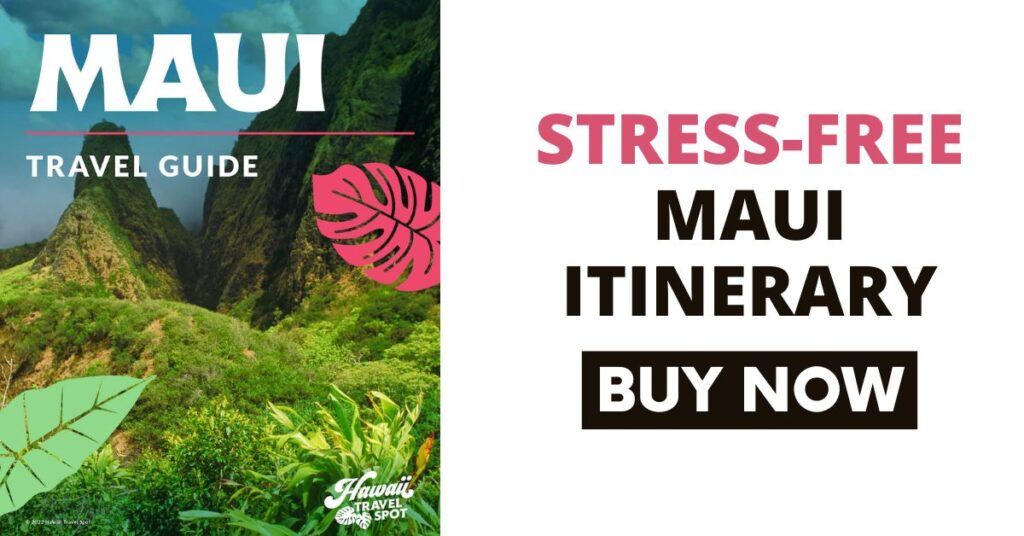 3. Westin Kaanapali
Located at Maui's famous Ka'anapali beach, this beautiful property is right next to Whaler's Village and just 10 minutes from Ka'anapali Golf Resort.
The hotel offers free shuttle service between these locations as well as to and from downtown Lahaina. Despite its proximity to all the hustle and bustle, the resort maintains serenity with its well-planned layout.
All 770 rooms of the resort feature a contemporary ambiance and come furnished with a refrigerator and coffee machine. Most of them also have a private balcony with either a view of the ocean or the grounds. Check the latest rates and availability.
Things to do at the Westin Kaanapali
There's no shortage of fun to be had at Westin Ka'anapali. Six different split-level pools overlooking the beach provide 87,000 square feet of pure, aquatic bliss for kids.
There's a state-of-the-art fitness center, a detoxing wellness spa, and barbecue points with installed gas grills for parents. There is also a business center that guests are welcome to use, if you're planning on making yours a work-cation.
Need some alone time? Drop the kids (up to 12 years) off at the Westin Family Kid's Club and enjoy some quality time with your spouse.
Your little ones will get busy playing and learning about Hawaiian traditions through workshops and activities like arts and crafts, and animal expeditions. They might even make some new friends!
For an extra charge, you can also enroll your kids in a night camp between 5:30 and 9:30 p.m. It's the perfect opportunity to make that dinner date finally happen! Check resort rates.
Westin Kaanapali Restaurants
The resort has five restaurants and bars located on-site. If it's a quick drink and some finger food you fancy, the Mahele Market & Eatery will be your go-to. For a taste of the most scrumptious Hawaiian grub with views of a picturesque sunset, dinner at the Waicoco restaurant is a must.
The resort also hosts a traditional luau for guests to let loose while they learn about Hawaiian culture so be sure to schedule that in.
Book a Hawaii Photo Shoot
Whenever we travel to Hawaii, we almost always book a photo shoot with Flytographer. They are super easy, affordable, AND it guarantees that I'll have more than just selfies. You can get $25 off if you book through this link or use the code HAWAIITRAVEL.
4. Royal Lahaina Resort
Situated not far from the crowd-favorite Ka'anapali Beach, this resort is located within Lahaina's Ka'anapali Resort complex.
This ideal location puts it very close to Lahaina harbor and the historic Old Town should you wish to go sightseeing. The hotel even provides a free shuttle service to the Whaler's Village shopping center.
Depending on the size of your party, you'll get to choose between a Royal Beach house or the Lahaina Kai Tower.
The beach houses are bungalows that sleep between 4-8 people. The tower has a range of standard studios, 1-bedroom and 2-bedroom apartments, and even luxurious suites.
All the rooms have quaint Hawaiian decor with free WiFi and cable TV. The air-conditioned rooms come with a coffee machine, a private bathroom, and toiletries.
Things to do at the Royal Lahaina Resort
The resort features a fitness center, a hot tub, and three outdoor pools, among its other amenities. You also have the option to rent cabanas, kayaks, and gear for snorkeling and boogie boarding for your day at the beach.
The Myths of Maui Luau is also available for perfect evenings filled with music, dance, and authentic Hawaiian culture.
Royal Lahaina Resort Restaurants
With three eateries on the property, you'll be able to pick and choose as the mood strikes.
The Royal Ocean Terrace Restaurant & Lounge believes in authentic Hawaiian cuisine and fresh al fresco dining with picture-perfect views to elevate the ambiance. There is also a beach bar for cocktails and small bites for when you're lounging on the pool deck.
For kids, the resort has The Royal Scoop, which serves handmade ice cream, sandwiches, coffee, some small breakfast plates, and other sweet treats.
5. Grand Wailea
The massive grounds with a beautiful, clean koi pond, and a beautiful garden and waterfall, is the perfect place for a stroll or a picnic.
Each spacious guest room boasts a private terrace, a flat-screen TV, and premium feather duvets. The spacious private bathrooms feature Italian marble vanities, deep soaking tubs, plush bathrobes and slippers, designer toiletries, a makeup mirror, and a hairdryer.
Guests can access free WiFi throughout the property regardless of a standard room or suite. There is also a luxury spa and a fitness center on-site. Check the latest rates and availability.
Things to do at the Grand Wailea
Grand Wailea's nine different pools, four water slides, and lazy river make it one of the best resorts for kids in Maui. Its incredibly elaborate and thrilling pool system features waterfalls, caves, rope swings, and even a water elevator.
Be warned! Getting your kids out of the water at this resort is likely to be a losing battle.
This resort strives to make sure that children are well catered to. To start with, every kid receives a Grand Passport at check-in for collecting stamps from different locations scattered throughout the property.
They do so by taking part in workshops, lessons, and other educational activities during their stay. To top it off, the resort also has an in-house arcade and movie theater.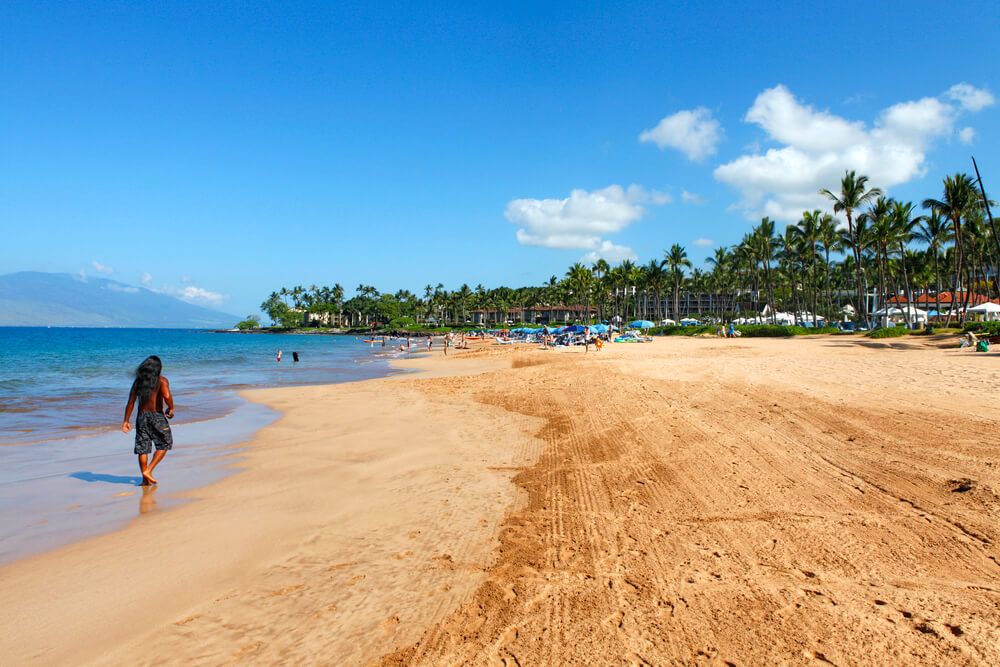 For the thrill-seekers, however, there's a lot more to check out. Novice scuba and paddleboard lessons are great for families with tweens, while guided kayak tours are better for those with younger kids. Stand-up paddle excursions are also available for the more experienced.
Beachside yoga, cultural tours, walks along the botanical gardens, and private photography sessions are some of the activities offered at the resort. Just imagine the number of photo ops against the lush backdrop of the Hawaiian landscape! Check resort rates.
Grand Wailea Restaurants
Eight eateries are on-site, with most of them offering specialized keiki menus for little ones.
Humuhumunukunukuāpuaʻa, an oceanfront restaurant with a Polynesian thatch roof serves Hawaiian-inspired fish and meat dishes. A quaint cafe called Loulu serves delicious wellness-focused meals for all three meals. An open-air Bistro Molokini offers dishes from California as well as the archipelago while flaunting scenic ocean views.
Remember to save space for a night at the Grand Wailea's very own Luau. You'll be in for a fun time filled with breathtaking performances, hula lessons, interactive entertainment, and scrumptious, authentic Hawaiian food.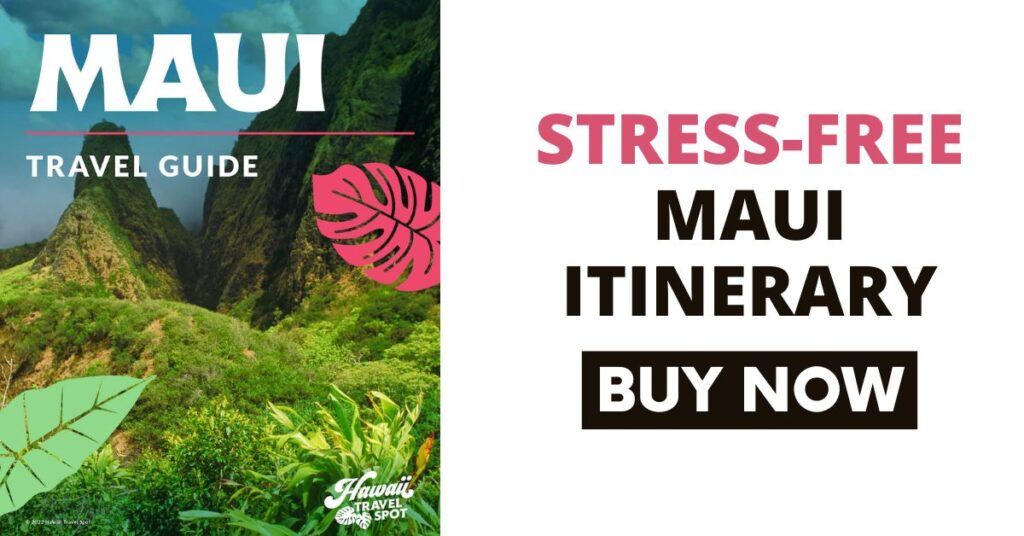 6. Andaz Maui
A 30-minute drive from Kahului International Airport, Andaz Maui is a 15-acre property on Mokapu Beach. The classy vacation complex is best known for its guests' private tranquility, making it one of the best Maui resorts for families and couples.
Apart from the many amenities within the complex, the resort is also situated close to a shopping complex called The Shops at Wailea. It's perfect for a day of shopping, perusing art galleries, and chowing down on some inexpensive eats.
The pet-friendly resort has about 300 rooms ranging from standard guestrooms to ultra-spacious suites and lavish villas. Check the latest rates and availability.
Every unit consists of a lanai, flat-screen TV, a minibar with complimentary drinks (non-alcoholic), and snacks. There is also a coffeemaker in every room. While the suites have an additional living area, the villas have a fully equipped kitchen along with either a plunge pool or a hot tub.
Things to do at the Andaz Maui
Amenities include four cascading infinity pools, a 24-hour fully functioning gym, and a wellness spa. The resort also offers kayaking, paddleboarding, canoeing, and surfing lessons for both kids and adults.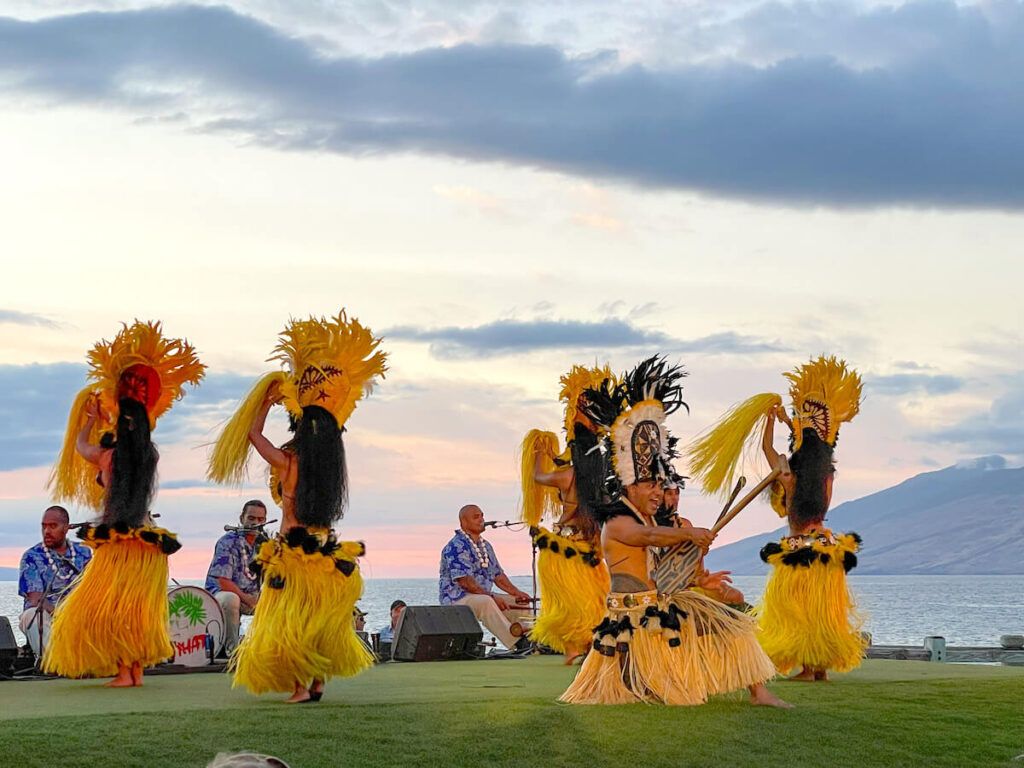 This is also home to the Feast at Mokapu, a farm-to-table luau dining experience. It's one of the best luaus on Maui. Check resort rates.
Andaz Maui Restaurants
Aside from in-room dining, there are five restaurants on the property.
Ka'ana Kitchen is a family-style Hawaiian restaurant serving delicious breakfast and dinner dishes. Visit Bumbye Beach Bar, a cute poolside bar, for some cocktails and bite-sized snacks. The Mokapu Market is a one-stop shop for fresh bread, wines, beers, and some locally sourced food.
Best Maui Family Resorts Wrap Up
Now you know some of the best resorts on Maui for families worth staying in during your next Maui family vacation. With kids clubs, fantastic pool areas, and on-site restaurants and luaus, these are sure to create a vacation to remember!