Are you thinking about planning a trip to Hawaii but don't want to stay in a huge resort? Check out this list of the cutest boutique Hawaii hotels worth a look!
This list of boutique Hawaii hotels contains affiliate links which means if you purchase something from one of my affiliate links, I may earn a small commission that goes back into maintaining this blog.
I'm a HUGE fan of staying at boutique hotels in Hawaii. We usually stay at a few different places on each trip and I always make sure one of them is a Hawaii boutique hotel.
My main reason for choosing them is that they usually have super cute decor and offer something special that the larger hotels just can't provide.
If you're like me, these Hawaii boutique hotels with concierge services, swimming pools, tropical gardens, Pacific Ocean views, and more, might be exactly what you're looking for.
Keep scrolling to check out my full list of the best boutique hotels Hawaii has to offer!
Want to skip all the planning and just access my detailed Hawaii itineraries complete with daily schedules, fun activities, and travel hacks? Click the button below.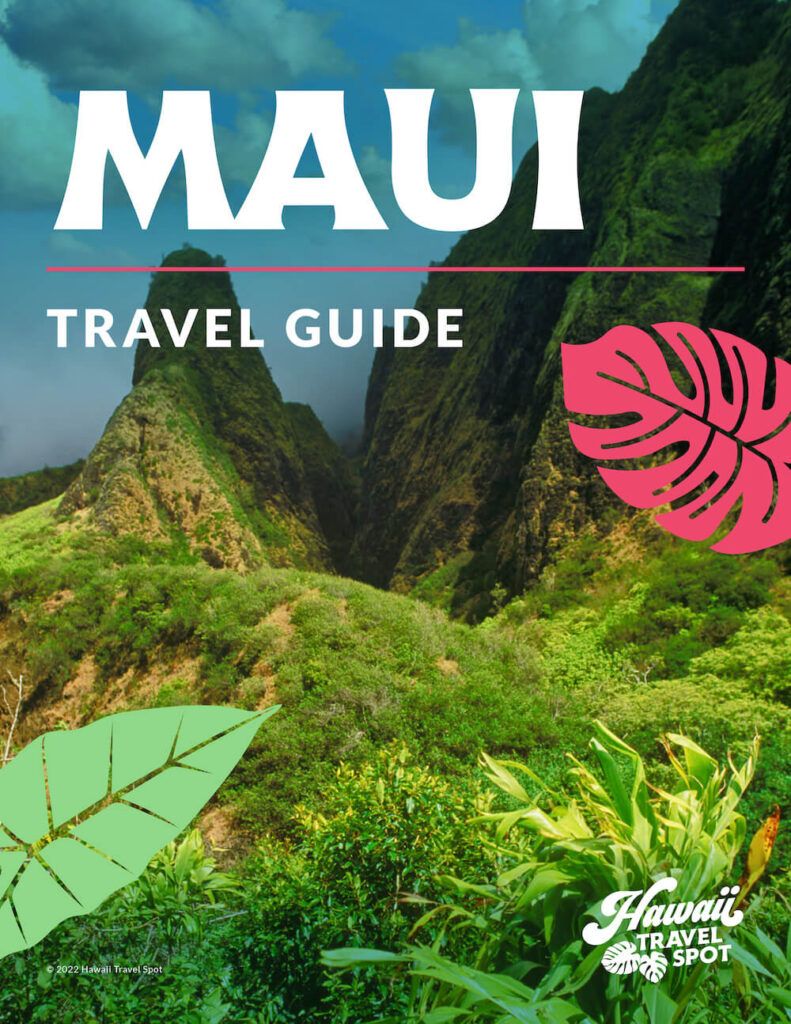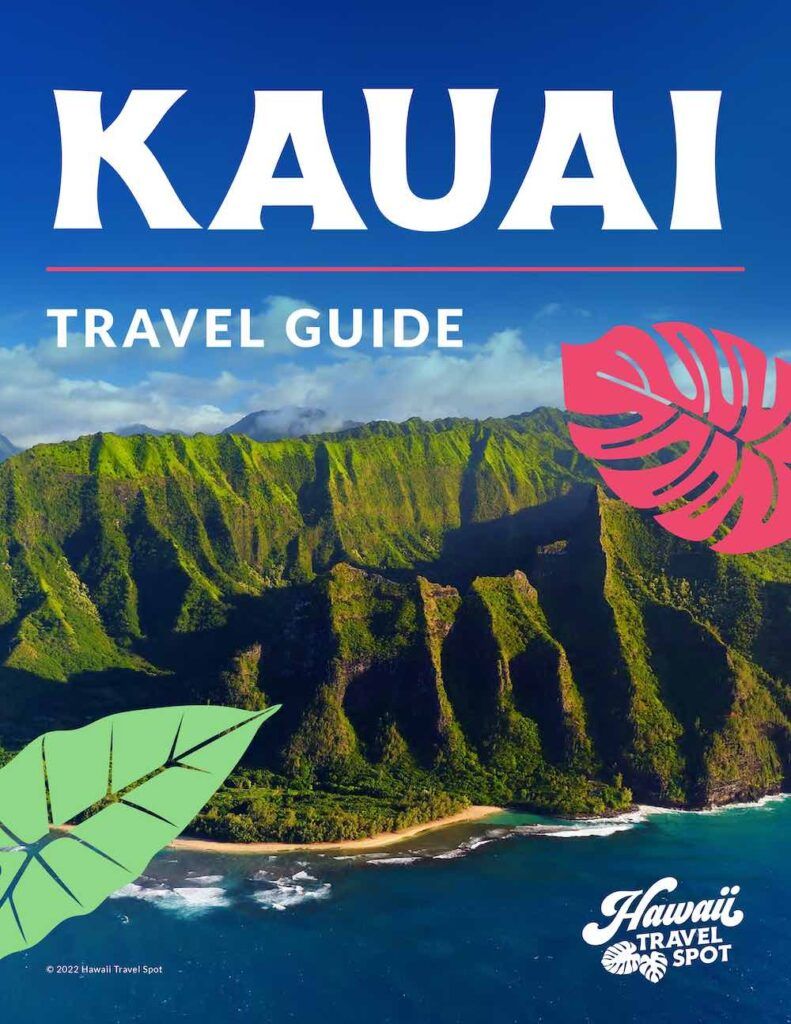 What is a Boutique Hotel?
So, what makes the best boutique hotels in Hawaii different from other locations? These hotels are smaller in size for a cozier, more intimate experience.
With unique features, staying at a boutique hotel offers personalized luxury. They offer more than just a place to stay and sleep.
Boutique hotel accommodations include on-site shopping, restaurants, and activities.
Most boutique hotels aren't part of a chain. But if they are, the chains are specific to boutique hotels and experiences. For example, the Autograph Collection by Marriott has an array of boutique hotels.
Save Money with Points
Here are the best credit card offers for people who travel and want to use points to pay for airfare and hotels in Hawaii.
The Best Boutique Hotels in Hawaii
While no two of these hotels are the same, they offer different experiences than other resorts or villas in Hawaii. So whether you're staying on Oahu, Maui, Kauai, or the Big Island, there are spacious suites at a boutique hotel for you.
Get ready to check out these incredible, intimate, unique vacation spots to make your trip the most memorable yet!
Oahu Boutique Hotels
From boutique shops and personalized accommodations to swimming and a hot tub, these luxurious facilities are all about rest and relaxation. These are the best boutique hotels on the island of Oahu that offer the luxury experience you're looking for.
Boutique Waikiki Hotel: Surfjack Hotel and Swim Club
As one of the coolest hotels in Hawaii for swimmers, Surfjack Hotel and Swim Club, is self-described as a place where adventure gathers.
From an on-site cafe and restaurant, to a pool with a poolside bar, or even a sandy stay on Waikiki Beach, this unique hotel in Hawaii is the perfect place to relax.
Your stay at this boutique hotel in Hawaii is within walking distance from all your Honolulu favorites, like a Waikiki Beach walk, the Royal Hawaiian Center, or Moana Surfrider.
Every month they update the experiences offered at the hotel. So take a look on your flight over to make sure you don't miss a thing! Check the latest rates and availability.
The Royal Hawaiian, a Luxury Collection Resort, Waikiki
If you're looking for glam and elegance, look no further than the Royal Hawaiian Hotel. Known as the 'Pink Palace of the Pacific', this is one of the luxury resorts in Hawaii that stands out from the rest.
This hotel features spacious rooms. With on-site boutique shops, spas, dining experiences, and pools, there is nothing else you'll need on your vacation.
In addition to all the must-have amenities in the hotel, they also offer a couple of other events like lei-making, hula lessons, and storytelling about rich and fascinating Hawaiian culture. Check the latest rates and availability.
The Laylow
This boutique hotel in Hawaii is your low-key destination for relaxation and recharging. With an on-site coffee shop and three different restaurants in the hotel, you might want to just lay low and never leave the calm coziness of your stay.
With pool access and an overall incredibly chill vibe, enjoy all Laylow has to offer, including live music on your days in.
If you're feeling up to getting out and about, check out Kaimuki, a suburb northeast of Waikiki, and take in Pacific Ocean views. Or take a stroll down Kuhio Avenue for the island's best cuisines and ethnic foods. Check the latest rates and availability.
Book a Hawaii Photo Shoot
Whenever we travel to Hawaii, we almost always book a photo shoot with Flytographer. They are super easy, affordable, AND it guarantees that I'll have more than just selfies. You can get $25 off if you book through this link or use the code HAWAIITRAVEL.
Halekulani Hotel
This 5-star luxury resort is one of the best hotels in Oahu for a honeymoon or a decadent vacation. As one of the most fancy hotels in Hawaii, it includes all the on-site amenities you need.
From a spa to three different restaurants and on-site shopping and a hair salon, you have everything you need for your stay. Check the latest rates and availability.
Maui Boutique Hotels
These Maui boutique hotels in Hawaii have incredible ocean views with beach access only steps away.
If you're looking for a luxurious Maui hotel, with spacious suites, on-site amenities, or a simple nature-focused stay, Maui has a place for you.
Hana Maui Resort
This Hana Maui resort is known for its breathtaking views and awesome accommodations. With private lanais, you can enjoy the sunrise and set from your personal space. When you're in the mood to explore, take the hotel shuttle to incredible nearby attractions.
Whether you're in the mood for hiking and exploring, hitting the sandy beach, or local dining, there's something for you and your guests to enjoy at the Hana Maui Resort. Check the latest rates and availability.
Hotel Wailea, Relais & Chateaux
This Hawaiian boutique hotel is an adult-only oasis. Seriously, the Hotel Wailea was named one of the best boutique hotels in Hawaii by Travel and Leisure in 2022.
With ocean views and lush tropical gardens, you will enjoy exclusive privileges and island luxuries. Hotel Wailea offers an on-site restaurant, cocktail lounge, and access to the pool, hot tub, cabanas, and a 24-hour fitness studio.
If you'd rather relax in the privacy of your own suite, book one of the in-room spa treatments. With five different spa treatments, there is something for everyone to enjoy at Hotel Wailea. Check the latest rates and availability.
The Kulani Maui
As one of the coolest hotels in Maui, Kulani Maui literally means–like heaven. With only six different bungalows available, it's one of the best small hotels in Hawaii.
While the accommodations are simple, it allows their guests to enjoy all the nature Hawaii has to offer. You'll love the on-site coffee bar featuring locally-grown coffee. Take your drinks to go, and go for a short walk to get to Polanui beach.
Here you can enjoy water activities like paddle boarding, surfing, and canoeing in addition to swimming. Or, catch a surf lesson at the shallow reef break, Breakwall. Check the latest rates and availability.
Kauai Boutique Hotels
These Kauai boutique hotels are grounded in wellness, nature, and outdoor activities. Located on the North Shore, the breathtaking views and experiences won't disappoint.
Ko'a Kea Resort
Looking for real romance and an easy-going stay? Ko'a Kea is one of the best boutique hotels in Hawaii for you. Enjoy the resort pool, whirlpool spa, and bar with a complimentary drink.
You can also start your day with an oceanfront yoga session or spa treatment. When it comes to gourmet dining options, try out the Red Salt restaurant and enjoy a sushi bar.
Other on-site activities include Hoku watersports, hula lessons, or a paint-and-sip experience. And if you're looking to get out and about, check out nearby Poipu Beach. Check the latest rates and availability.
The Cliffs at Princeville
If you're looking for gorgeous views from Kauai's North Shore–look no further. With an outdoor pool, jacuzzis, and a variety of outdoor sports activities, you'll have plenty to do at the Cliffs at Princeville.
Make sure to check out visiting food trucks and the on-site farmers market. If you want to take a trip out and about, this boutique resort offers EV car rents to get you where you need to go. Check the latest rates and availability.
1 Hotel Hanalei Bay
A self-described oceanfront sanctuary on Kaua'i's North Shore, you can expect holistic wellness from your stay. Featuring the Bamford Wellness Spa, experience treatments that will enhance your relaxation.
You can also participate in on-site wellness practices like meditation, spa wellness classes, pilates, yoga, and more. Afterward, make sure to check out the on-site rooftop garden. Check the latest rates and availability.
Big Island Boutique Hotels
These are some of our favorite boutique hotels on the Big Island that are the perfect place to stay if you're looking for authentic dining experiences, spacious suites offering direct beach access, and of course, local Kona coffee!
Mauna Kea Beach Hotel
This Big Island hotel offers serene views and waterfalls. Here you can find the Mauna Kea resort golf course, beach club, and oceanfront tennis club.
With signature, casual, quick, and in-room dining options, you might never want to leave the hotel. But if you do feel adventure calling you, try booking a helicopter tour or an exclusive Moonlight Manta adventure. Check the latest rates and availability.
Holualoa Inn
This cozy Kona boutique hotel on the Big Island describes itself as a bed and breakfast located on the slopes of Mount Hualalai. Exploring the Big Island has never been easier or more fun!
Enjoy a helicopter tour or zipline your way to and fro with outdoor adventure activities. If you'd rather keep your feet on the ground, hike the incredible trails, or grab a ride on an ATV.
If you prefer to splish and splash, enjoy snorkeling through Keauhou Bay on the Big Island, where you might see a manta. Check the latest rates and availability.
Mauna Lani
This gorgeous boutique-style resort along the coastline of the Big Island offers ocean views. Book a guestroom or suite. You can even look into a larger space to host a large group or wedding party.
There are many on-site dining experiences at restaurants like the CanoeHouse, HaLani, the Ha Bar, and Clubhouse Bar. You also can enjoy activities on the Big Island like golf, family adventures, and trips to the outdoor pool and beach. Check the latest rates and availability.
Hawaii Boutique Hotels FAQs
How do boutique hotels compare in price to other types of accommodations in Hawaii?
Boutique hotels in Hawaii can vary in price, but they generally fall in the mid to high price range compared to other types of accommodations. The unique design and personalized service of a boutique hotel can come with a higher price tag, but the overall experience is often worth the investment.
Are boutique hotels family-friendly or are they more suited for couples or solo travelers?
Boutique hotels in Hawaii can be both family-friendly and suited for couples or solo travelers, depending on the specific hotel and its amenities. Some boutique hotels cater to a more adult clientele with features like a romantic atmosphere or a focus on wellness, while others offer family-friendly activities and accommodations.
Do boutique hotels offer activities or tours for guests to explore Hawaii?
Many boutique hotels in Hawaii offer activities and tours for guests to explore the island. These may include cultural experiences, outdoor adventures, or wellness activities. Some hotels may have partnerships with local tour operators to provide guests with a wide range of options.
What is the ambiance like at a boutique hotel and how does it differ from a larger hotel or resort?
The ambiance at a boutique hotel in Hawaii is often intimate and personalized. These hotels typically have unique designs and decor, with a focus on creating a cozy and comfortable atmosphere. The service is also more personalized, with staff members getting to know guests on a first-name basis. This differs from larger hotels or resorts that can feel more impersonal and have a more standardized decor.
How do I choose the right boutique hotel in Hawaii for my travel needs and preferences?
When choosing a boutique hotel in Hawaii, consider your travel needs and preferences. Think about what you want to experience during your trip, whether it's a romantic getaway, a family vacation, or an adventure-filled escape. Look for hotels that offer amenities and activities that align with your interests and budget.
What is the booking process like for boutique hotels in Hawaii and how far in advance should I make reservations?
The booking process for boutique hotels in Hawaii is similar to other types of accommodations. You can book directly through the hotel's website or through a third-party booking site. It's always a good idea to compare prices and amenities when choosing a hotel. As boutique hotels are smaller and more intimate, they tend to fill up quickly. It's recommended to book your reservation as early as possible, especially if you are planning to travel during peak season or holidays.
Best Boutique Hotels in Hawaii Wrap Up
No matter what you're looking for on your Hawaiian island vacation these boutique hotels will not disappoint. Enjoy ocean views, lush gardens, and swimming pools, as well as an incredible guest room, and personalized service. Book the best boutique hotel for you and your guests today.