Are you wondering when is the best time to see whales in Maui? Keep scrolling to find out everything you need to know about Maui whale season, including the best Maui whale-watching tours.
This Maui whale season post contains affiliate links which means if you purchase something from one of my affiliate links, I may earn a small commission that goes back into maintaining this blog.
Did you know that the best time to see whales in Maui is during the wintertime?
If you're looking for an incredible experience while visiting Hawaii, whale watching is a must! You'll get to see these beautiful creatures up close and personal.
Seeing a humpback whale breach the surface of the water is an incredible sight. If you want to see these beautiful creatures up close, then book a tour today and experience the magic of Maui whale watching!
Here is your guide to learning when Maui whale season is and when is the best time to see whales in Maui with all the incredible whale-watching tours Hawaii has to offer!
Don't have time to read a bunch of Hawaii blog posts and reviews? Here are some of our top picks for visiting Maui.
Popular Maui Tours/Activities
Favorite Maui Resorts/Hotels
Hyatt Regency Maui (this has a swim-up bar and tons of amazing amenities)
Andaz Maui (this is a luxury resort with the best luau on Maui)
Honua Kai Resort & Spa (this is one of our personal favorites because there are tons of pools and there are condo options)
Want to Rent a Car in Hawaii?
One of the best places to rent a car in Hawaii is Discount Hawaii Car Rental because they get the best rates from top national companies like Alamo, Dollar, Thrifty, Avis, Enterprise, Budget, and Payless.
Want to skip all the planning and just access my detailed Maui itinerary complete with daily schedules, fun activities, and travel hacks? Click the button below.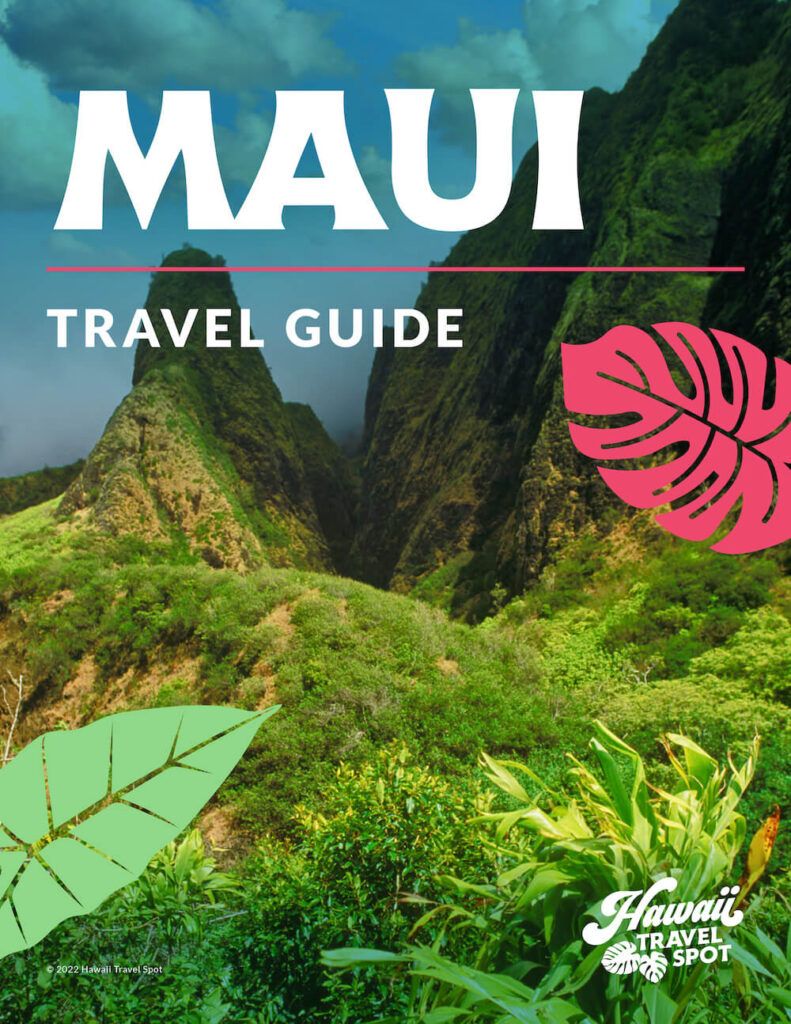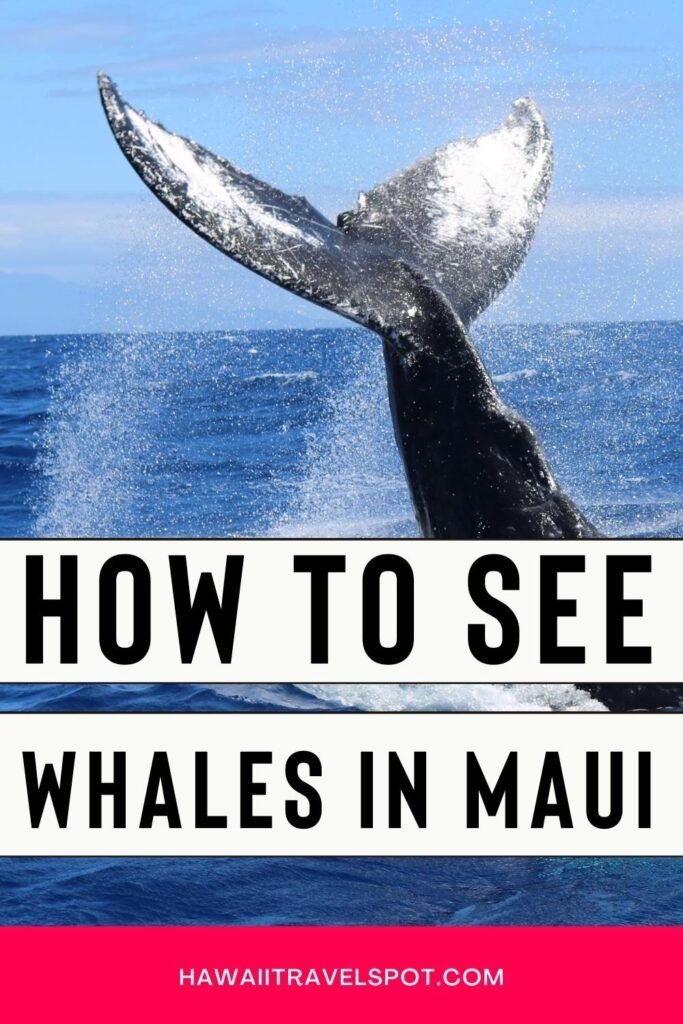 Best Time to See Whales in Maui
Every year, humpback whales migrate from Alaska to the Hawaiian islands to mate, give birth, and raise their young whales. During the winter, they will leave the cold Alaskan waters to be in the warm Hawaii waters.
The Best Month to See Whales in Maui
The best time to visit Maui for whale watching is usually in February, which is considered the peak of whale season. The Maui humpback whale season is from December to March, but you will still be able to see plenty of sightings from November to April.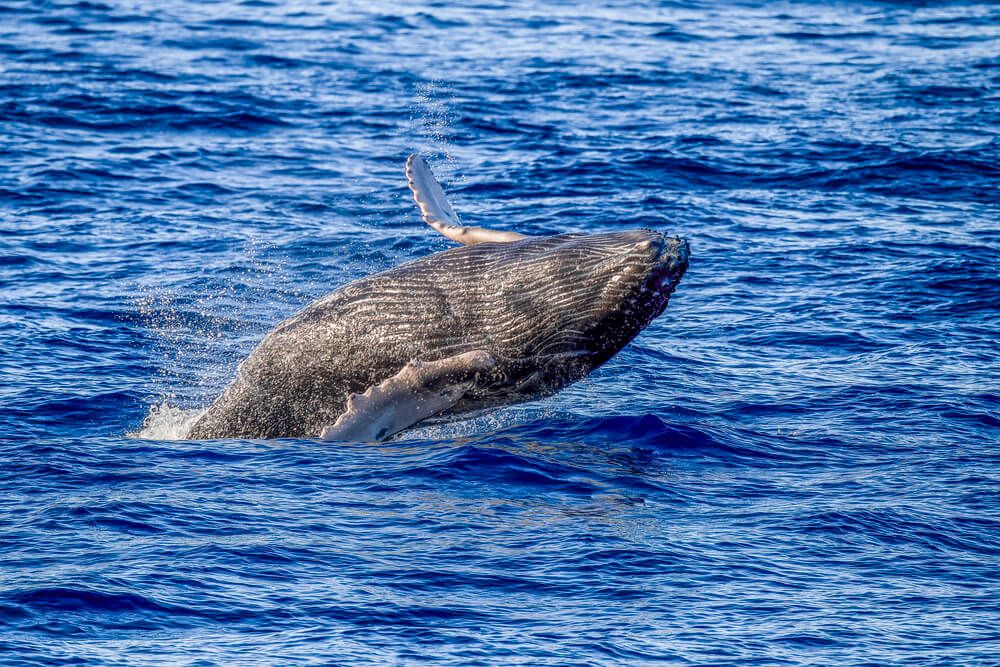 Sometimes you might even be able to spot some at the end of September to October! It can vary from year to year.
Best Time of Day to See Whales in Maui
While you can see whales during the entire day, the best time of day to see whales in Maui is either during sunrise or sunset. The light gives you clear ocean views in the morning, and the sunset offers a beautiful background.
Whales are not on any set schedule so you can see whales all day. You can go on a whale-watching tour, see them at the beach, or watch them from your resort!
Many great options help you see those incredible humpback whales during your trip to Maui.
Which Side of Maui is the Best to See Whales
You can see whales from almost every side of Maui, but you will usually have more sightings on the south and west of Maui. One of the most popular places is the Maui Nui Basin. This protected sanctuary for humpback whales allows them to breed and enjoy the waters safely without harm.
The Maui Nui Basin is right by Lahaina, and many Lahaina whale-watching tours will take you by the sanctuary to see the whales up close.
Whale Behavior
There are a few different behaviors you might experience during your whale watching tour.
You might see the whale breathe by blowing water up in the air. This is usually the first way to spot a whale.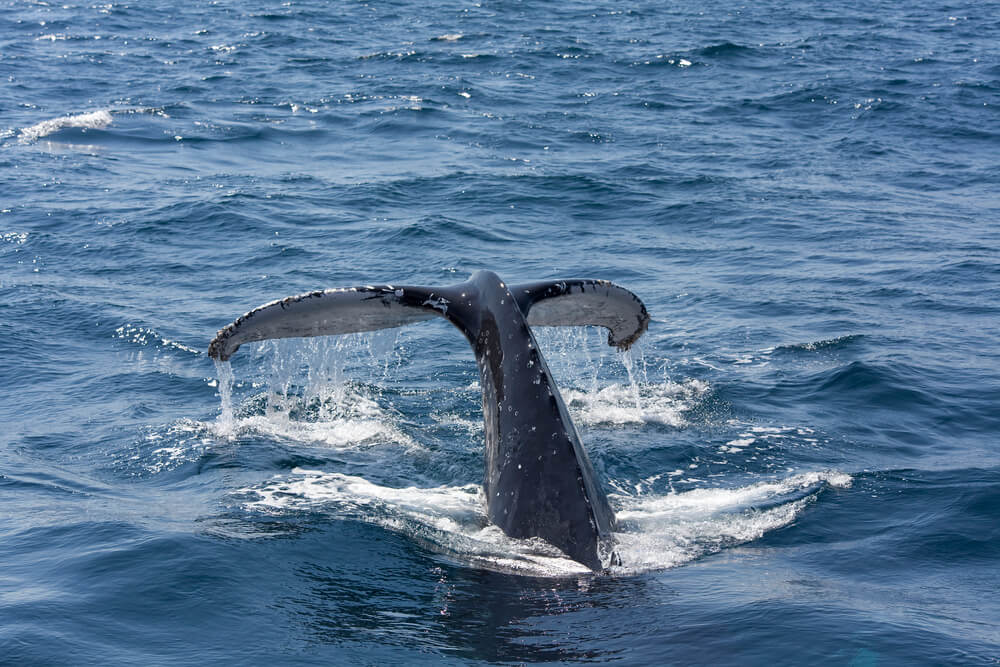 A spy hop is when the whale comes out of the water vertically and lifts its head to see what is going on on the ocean surface. You could also see them slapping their tail or flippers on the water as well.
A round out or a peduncle arch is when you only see the top of the whale as they get ready to dive under the surface. One of the coolest ways to see a whale is when they breach and come out of the water!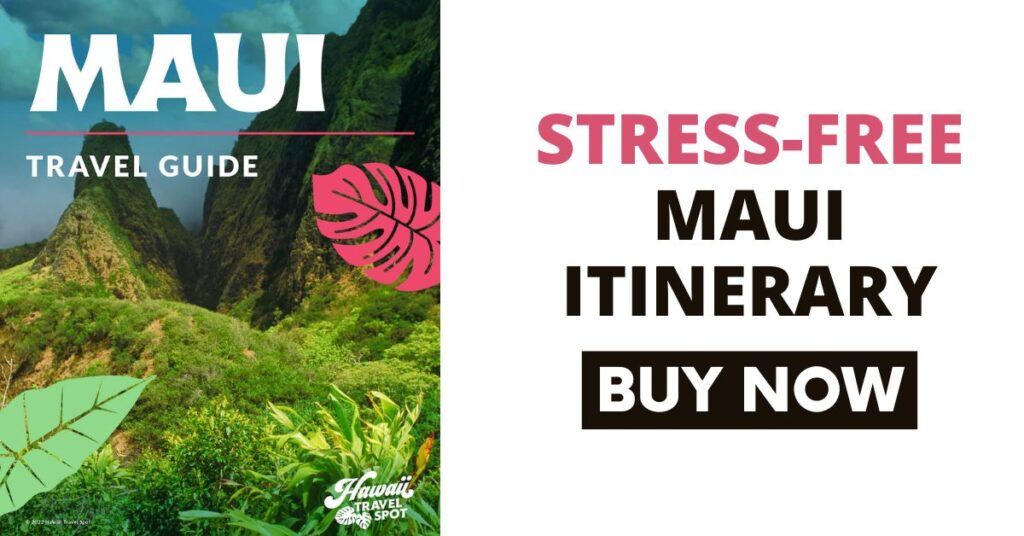 Best Maui Whale Watching Tours
Now that you know the best time to visit Maui for whales, here are some of the best Maui whale-watching tours to go on during your vacation!
Pride of Maui
One of the best Maui whale tours is from the Pride of Maui. Not only do you get an incredible view of the ocean and whales, but you also get a complimentary BBQ lunch! Along with the BBQ lunch, you can enjoy an open bar the entire time as well.
This tour is three and a half hours long, which is longer than most other whale watching tours. After seeing some whales, you will get to explore more of the ocean with a snorkeling adventure too!
The Pride of Maui tour is great for those who don't have much time, as it lets you see some humpback whales and go snorkeling all in one. Plus, with the Pride of Maui, you can go again for free if you don't see any whales! Check the latest rates and availability.
Pac Whale Eco-Adventure
Pac Whale Eco-Adventure is another great place to see some whales. They have two different tours and are available in Lahaina and Maalaea!
This tour is great for families and children as they have an onboard jr. naturalist program to keep the kids entertained on the boat. They also have underwater hydrophones so you can hear the whale songs during your sail.
The whale watch sail tour is two hours long, and the ultimate whale watch tour is three hours long. The ultimate whale watch tour includes a free breakfast and an onboard whale researcher who shares more in-depth about the whales.
With a 97% success rate of seeing whales, this tour also guarantees that you get to go again for free if you don't see whales. Check the latest rates and availability.
Turtle Town Snorkel and Whale Watch
This is another great Lahaina whale watching tour that offers both whale tours and snorkeling. During this three-hour tour, you will learn more about marine life in Hawaii and see it up close. You will even be able to see the green sea turtles too!
You'll learn more about the whales and can listen to the humpback's songs with the hydrophone onboard. Depending on the weather, you can snorkel at various locations on the west side of Maui that offer incredible sea life. Check the latest rates and availability.
Whale Watching from Maalaea Harbor
For this Maalaea whale-watching tour, you will sail the ocean for two hours, learning all about these incredible whales from certified marine naturalists. Listen to the whale songs and learn about their actions as you see them above the water.
This is another one of the tours offered by the Pacific Whale Foundation and provides a guarantee of whale sighting, or you can go again for free. Check the latest rates and availability.
Whale Watching Tours Aboard the Quicksilver
Hop aboard a catamaran and set sail to see some beautiful whales during this two-hour tour by Quicksilver. These tours take place in the morning and only operate during the Maui whale season, so you can see stunning whales or go again for free!
This tour offers complimentary drinks during your sail so you can stay hydrated and also has hydrophones so you can listen to the whale's song. You will have a professional guide who will get you close to whales and teach you about them. Check the latest rates and availability.
Blue Water Rafting
This Wailea whale-watching tour from Blue Water Rafting is perfect if you are staying in a Wailea or Kihei resort. It is close and convenient and allows you to see the whales on the south side of Maui!
During this one-and-a-half-hour tour, you may get to see a mother whale nursing her young! You can safely get close to the whales with tons of time to observe and capture pictures.
If you go on the tour from January to March, they have a guaranteed whale sighting, or the next tour is free. You can go at a few different morning times, depending on what fits into your schedule best.
They also offer a Molokini snorkel and whale watching adventure that has one hour dedicated to snorkeling and one and a half hours for whale watching. It's a great way to have fun doing both tours all in one!
Lahaina Whale Watching Tour from Sail Maui
Depart from the Lahaina Harbor to explore these magnificent creatures with Sail Maui's whale-watching tour! When there is plenty of wind, the captain doesn't use the motor, so you can hear, see, and enjoy the natural beauty of Maui and sailing out on the ocean.
This tour offers complimentary coffee and drinks and takes off early in the morning. They also offer reef-safe sunscreen at no additional cost. Only 24 people are aboard during your tour, so it is more intimate and great for families!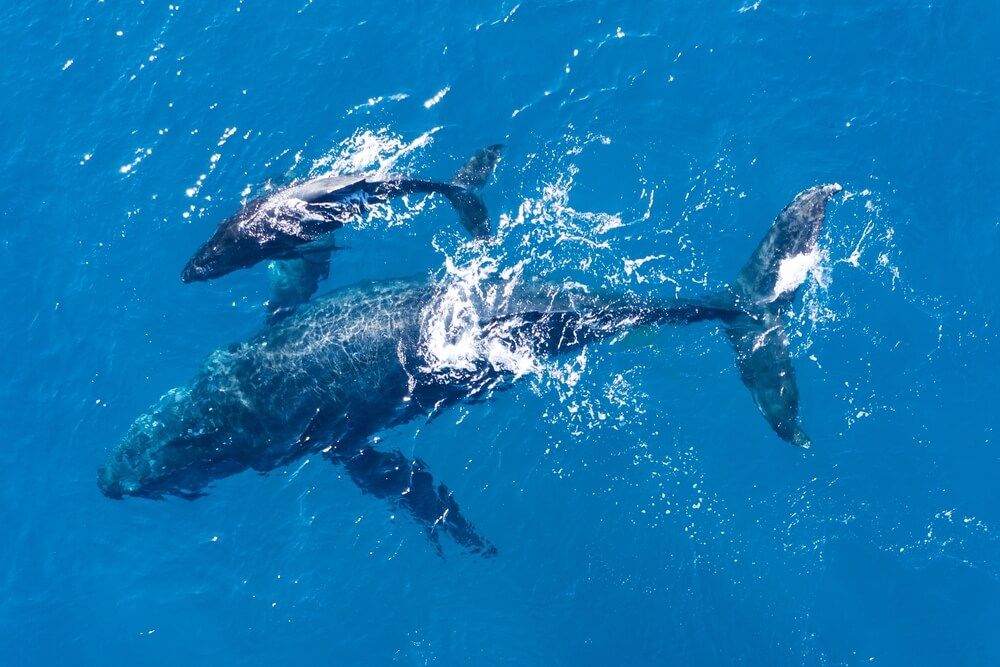 Tips for Whale Watching in Maui
Bring a windbreaker, as the boat ride can get pretty chilly.
Don't forget to put on sunscreen so you don't get burned while out on the ocean.
Morning whale-watching tours have really good sightings and won't be too hot outside.
If you can, bring some binoculars so you can really see the whales up close!
Bring a water bottle to stay hydrated. Many tours offer water, but some tours have the beverages cost extra.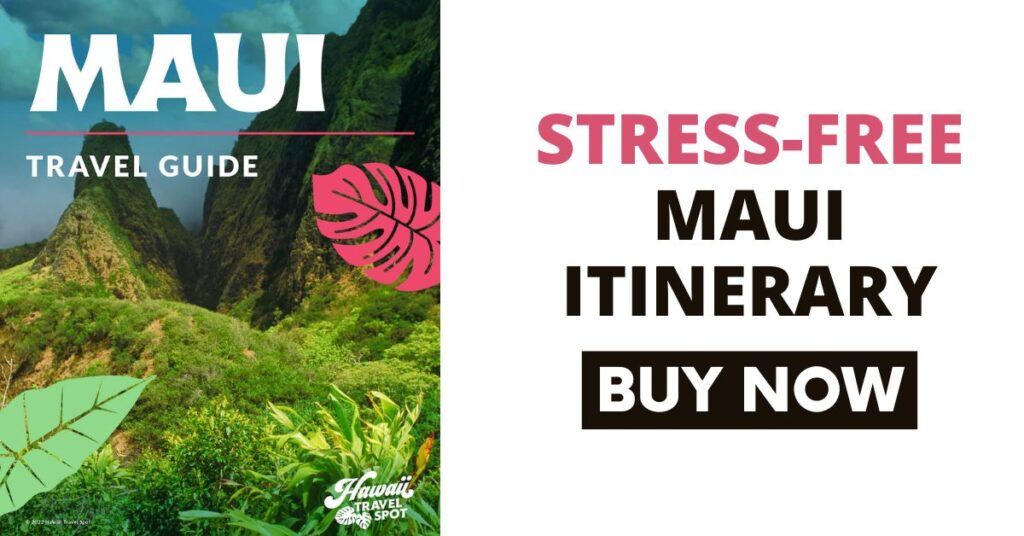 Humpback Whales in Maui FAQs
When is the best time to see whales in Hawaii?
Whale watching season in Hawaii can be anywhere from November to March, during the winter and spring months. The best time for whale watching on the island of Maui is usually between December and April.
Which Hawaiian island is best for whales?
Maui is one of the best islands for whale watching. While you can see them from most of the islands, Maui usually has the best spots to see beautiful whales.
What whales can you see in Maui? 
Humpback whales in Maui are the most common whales you will see during the whale season. However, there are other species you might encounter, including false killer whales, pilot whales, and other more rare species.
Maui Humpback Whale Season Wrap Up
Going whale watching on Maui is quite an adventure and is one of the best things to do in Hawaii during the winter season! Go on any whale-watching tours or head to the beach during your stay and see how many humpback whales you can spot out on the ocean!