Are you planning a Hawaii vacation but don't know which island to pick? Keep scrolling to find out the best Hawaii island for first-timers that are packed with adventures, incredible food, and amazing resorts!
This post about the best Hawaii island for first-timers was written by Marcie Cheung (a Hawaii travel expert) and contains affiliate links which means if you purchase something from one of my affiliate links, I may earn a small commission that goes back into maintaining this blog.
If you're stumped on which is the best Hawaii island for first-timers, you're not alone. There's no place quite like Hawaii, an archipelago with volcanoes, snow-capped mountains, rainforests, beaches, and more.
The islands boast a long, rich history, a unique food culture, and beautiful traditions. You'll love the "aloha spirit," and the way everyone welcomes you with open arms! And each of the major islands offers a different, individual experience.
So, when you're going to Hawaii for the first time, it can be a bit overwhelming to know where to start! That's why I'm here to help. I grew up visiting Hawaii, fell in love with the culture, and now I've visited almost 40 times.
I've visited each of the islands of Hawaii and I have my opinions on where I think first-time visitors to Hawaii should go. Below I'll share all my knowledge, so keep reading.
Want to skip all the planning and just access my detailed Hawaii itineraries complete with daily schedules, fun activities, and travel hacks? Click the button below.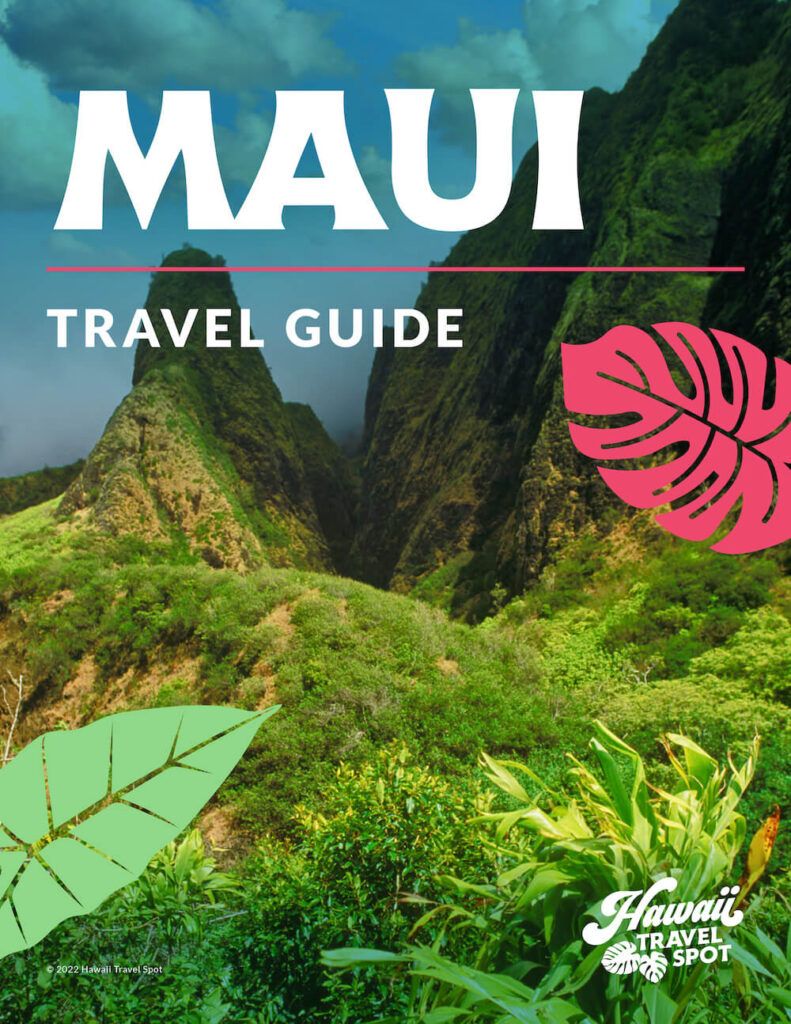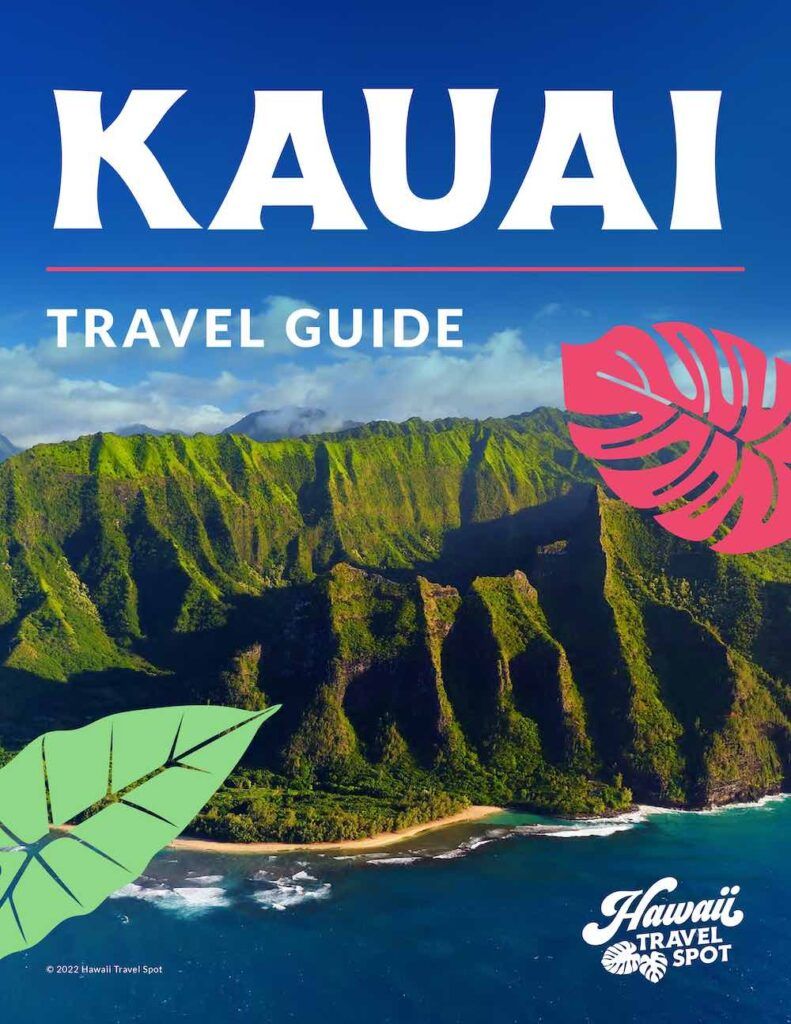 Best Island in Hawaii to Visit for the First Time
In my opinion, the best Hawaii island for first-timers truly comes down to what you want out of your first island experience! You need to think about what kind of things you want to do and if you prefer a classic tourist experience of authentic island life.
Are you going for your honeymoon, on a big family vacation with kids, or are you a solo traveler looking for adventure? It's important to consider things like your budget and if you want to rent a car.
So, below you'll find a snapshot of each island, as well as who might consider each island the best for their first time going to Hawaii. Finally, I'll share my pick for the very best Hawaii island for first-timers!
Big Island Overview
The Island of Hawaii is called The Big Island by locals, and you should call it this, too! It's the biggest of the major islands, almost double the size of the next largest island.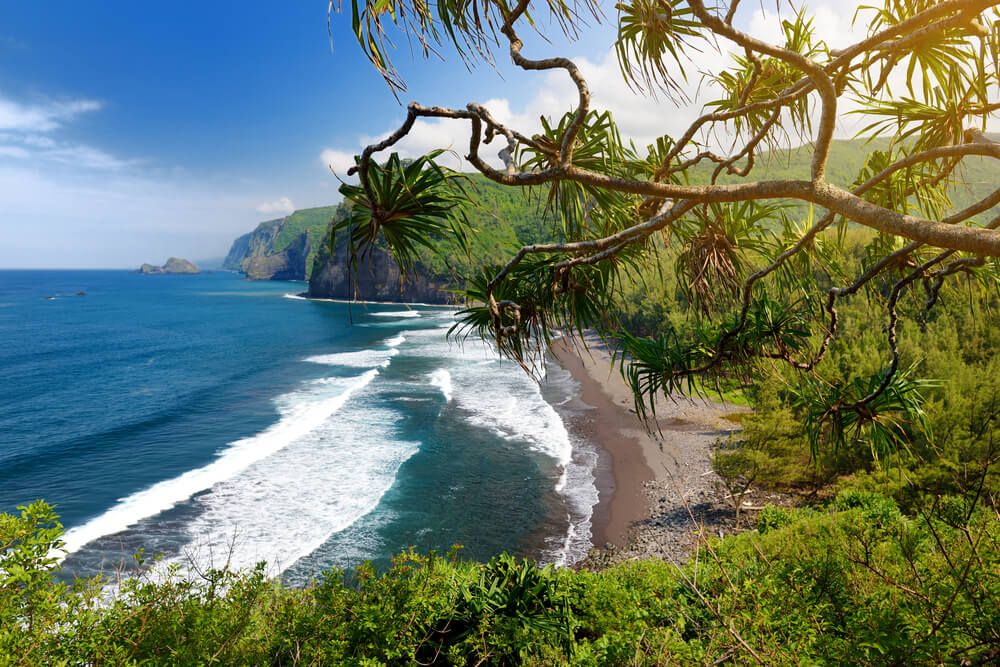 If you're staying on Big Island, you're probably staying in Kailua-Kona or the Kohala Coast, though Hilo is also a popular area for visitors. You'll probably need to rent a car if you plan on visiting the different regions of Big Island, and it's worth it!
The Big Island of Hawaii contains an impressive 10 of the 13 climate zones in the world, including alpine forests, marshes, and lava fields. In fact, this island is home to the Hawaii Volcanoes National Park and it's the only place to see lava in Hawaii.
Beaches here are completely different from the rest of the islands. You can visit white, gold, black, and even rare green sand beaches on every side of Big Island!
Things to Do
There are a few musts if you're visiting Hawaii for the first time. Coffee drinkers will want to try the famous Kona coffee grown only in the unique conditions of the mountainside Kona Region of Big Island. You can visit a local coffee farm and go for a tour.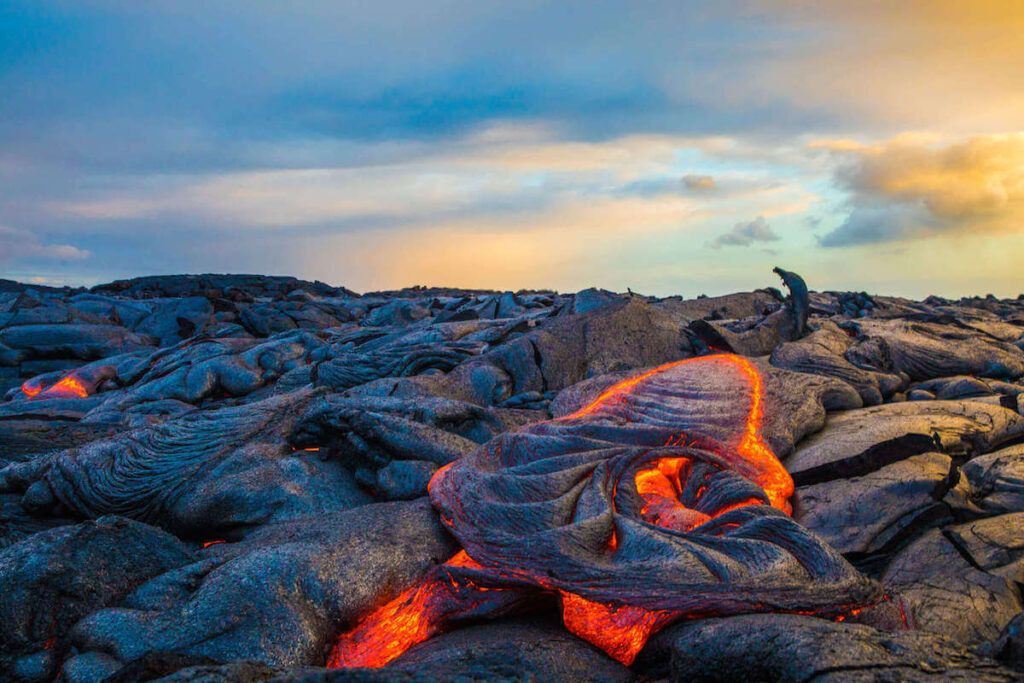 Take a day at the Volcano National Park. You can rent a car and drive there or book a tour with transport. Afterward, cool off on one of the gorgeous beaches across the island and snorkel the young reefs off the Kona Coast.
In my opinion, the Big Island shines through its local experiences as well. Some of the best farmers markets in Hawaii are here. Besides trying tropical fruit and vegetables, you can eat at food trucks, and buy jewelry and local products. They're a great place to meet locals, enjoy live music, and find fun activities.
Best For:
Volcano seekers and beach bums
Farm tours and farmers markets
The local experience
Maui Overview
Hawaii's 2nd largest island, Maui is diverse in its appeal. Besides being a major flight hub, it's closest to Molokai and Lanai, with connecting ferries to both islands. Called "The Valley Isle," Maui is split between the West Maui Mountains and the dormant Haleakalā National Park.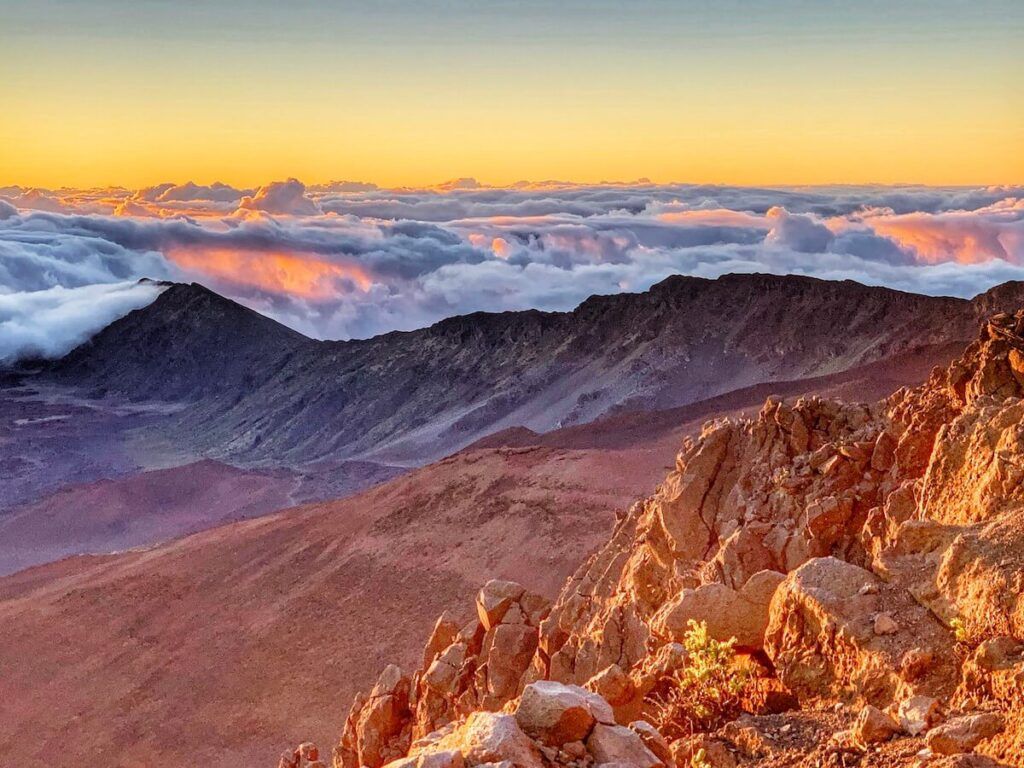 Because of this, the north and east are very rural with rainforests and agricultural villages. And the west and south are sunny and warm with luxury resorts, surfer hideaways, and tourist towns! The sky's truly the limit when it comes to Maui and it's a strong contender for the best Hawaii island for first-timers.
Book a Hawaii Photo Shoot
Whenever we travel to Hawaii, we almost always book a photo shoot with Flytographer. They are super easy, affordable, AND it guarantees that I'll have more than just selfies. You can get $25 off if you book through this link or use the code HAWAIITRAVEL.
Things to Do
Come to Maui for the best luxury resorts. Enjoy the biggest names in the game with sprawling pools, on-site luaus, dreamy spas, children's programs, golf courses, high-end shopping, and top-notch restaurants and bars.
West Maui is also the place where you can book boat charters to snorkel at the Molokini Crater or go whale watching in the Auau Channel. If you prefer tons of tourist attractions and sunny beaches, stay at a hotel in South Maui.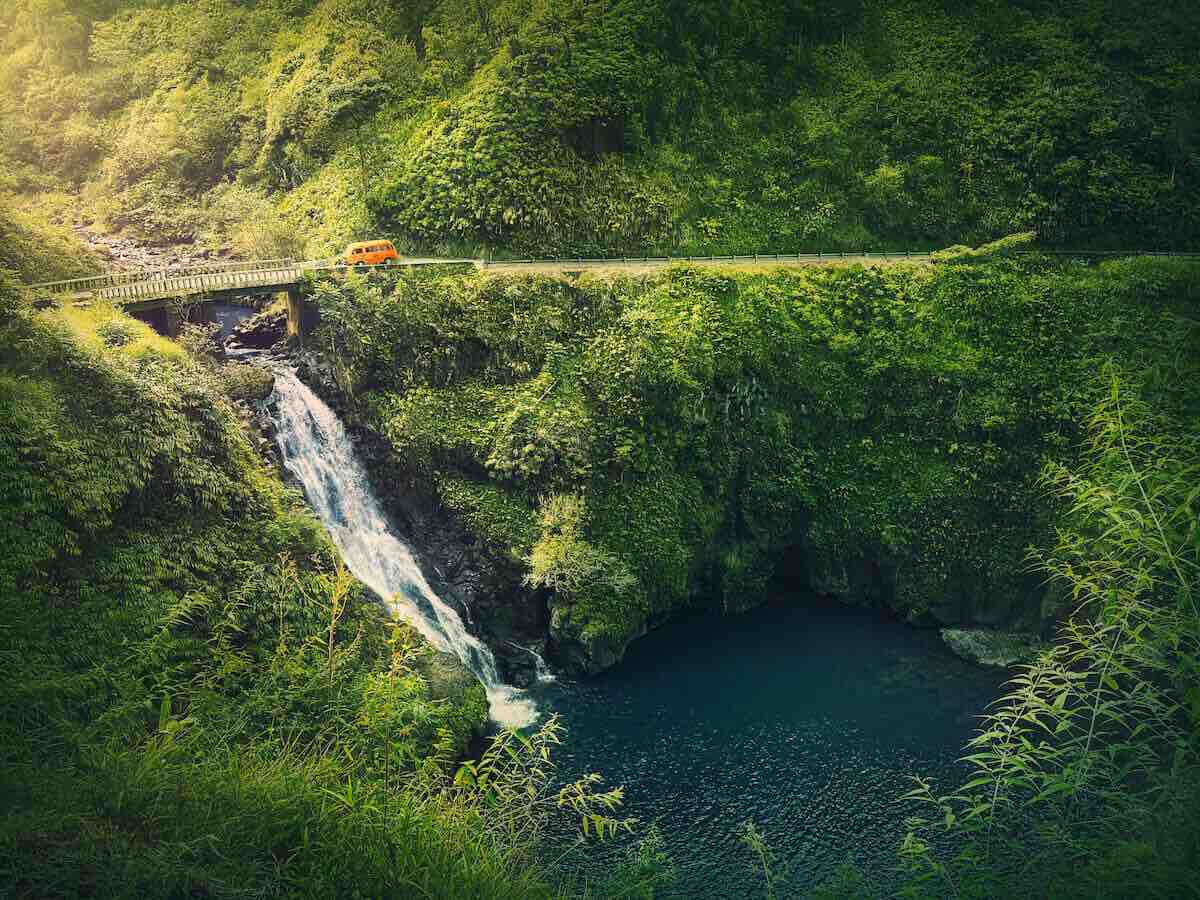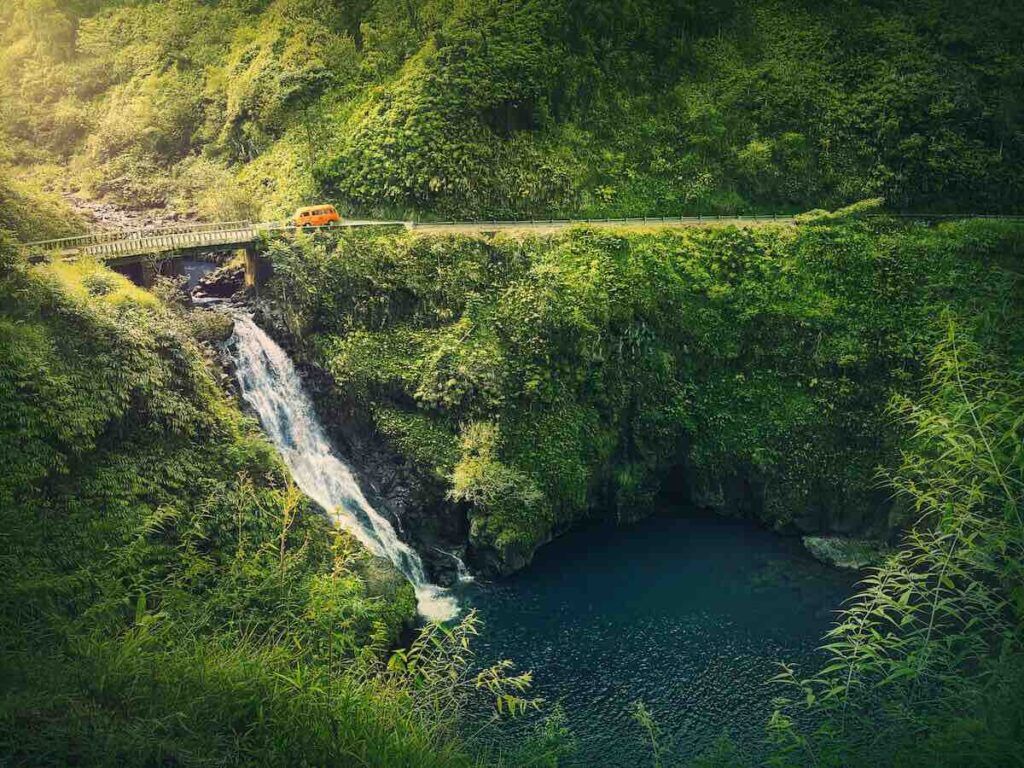 And a visit to Maui isn't complete without driving the Road to Hana. This road stretches almost 60 miles along the North Shore until you reach the historic town of Hana.
The trick here is that it's truly not about the destination, but the journey! Stop for banana bread, hike rainforests, or see waterfalls along the way.
Best For:
Luxury resorts (including Disney)
Outdoor adventures, by land or sea
Whale watching
Oahu Overview
Oahu is the most visited island in Hawaii, for many reasons. Honolulu Airport is the only airport accepting direct international flights to Hawaii. Also, the island is pretty easy to navigate with the only highways in Hawaii, and there are things to do for every taste.
There's the beautiful Waikiki Beach, known for its tourist-friendly streets and 5-star hotels and resorts right off the beach. But Oahu's also the best place to stay in Hawaii for first-timers, with affordable hotels and vacation rentals close to the big attractions.
Besides a strong tourism board, Oahu is also home to the famous Pearl Harbor and other historic sites. Or if you prefer the local life this is the place for block parties, street fairs, and the local nightlife!
Things to Do
If you stay in Waikiki, you're within walking distance not only to sparkling beaches and great shopping but also to great hiking! Hike Diamond Head Crater for amazing views.
In Honolulu, you can find a balanced mix of local food options, fancy restaurants, and food trucks. The same goes for luxury shopping, classic Hawaiian markets, and malls.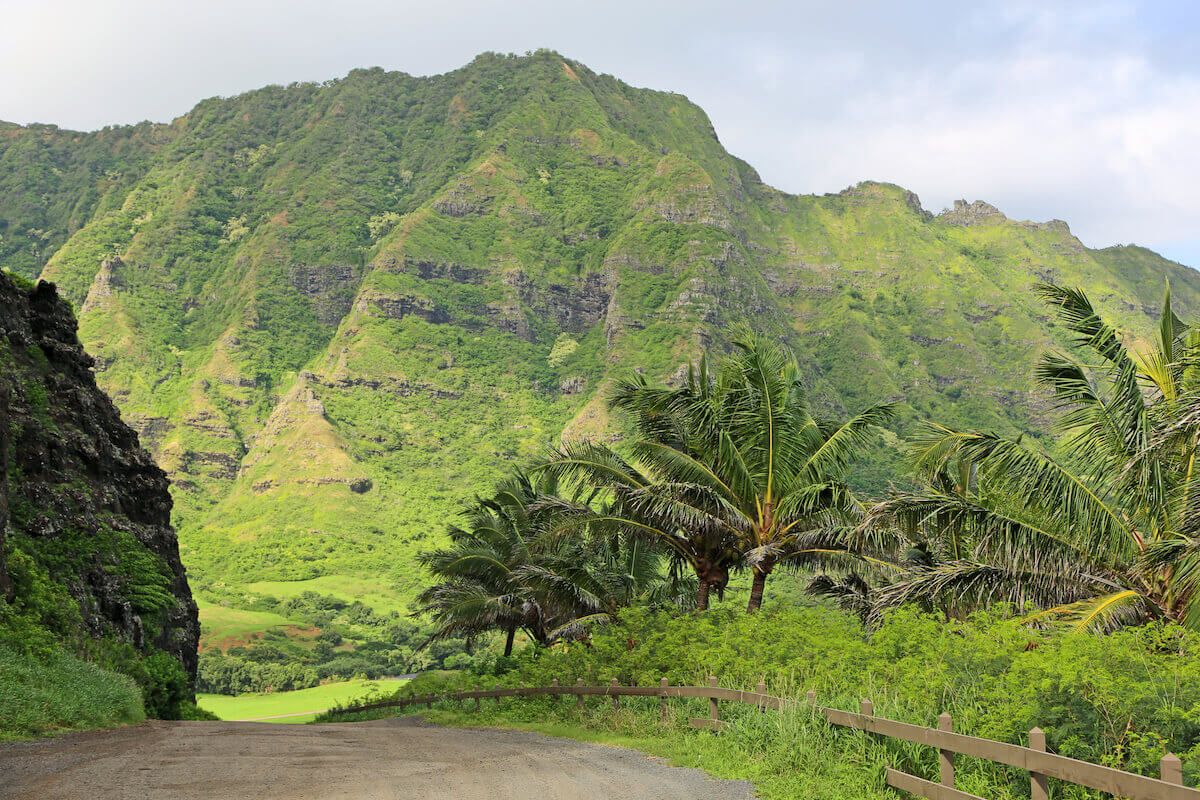 For the outdoorsy type, you can venture out into the rainforests of the Waimanalo Forest Reserve or the rugged Kaʻena Point State Park for more intensive hiking expeditions. And Kualoa Ranch is a must with their ATV tours!
Best For:
Direct flights
Waikiki Nightlife
Tourist attractions
Affordable hotels
Tons of food options
Kauai Overview
One of the smallest major islands, Kauai is a little different than the rest. Geologically, it's the oldest island with a more mature landscape. This means tricky terrain, stunning colors, and formations that will take your breath away.
The entire West Side of Kauai isn't even passable by car, and the Na Pali Coast on the North Shore is the place to go for isolated beaches. The eastern Royal Coconut Coast has a fascinating history in sugar cane plantations, and the South Shore has the best tourist beaches.
Things to Do
Come to Kauai if you love amazing views, fewer crowds, and an authentic island experience. Hikers dream of the challenges that await them in Waimea Canyon State Park and the mountains of the Na Pali Coast.
One of the best ways to see the wonders of Kauai is by helicopter. Or you can find all kinds of rafting, tubing, and boat tours down the sugar cane canals on the Royal Coconut Coast.
And while North Shore has luxury resorts, you might prefer the local experience at Kauai's famous food truck tours! And this is the best place to find the most down-to-earth and authentic luaus in Hawaii.
Best For:
Adventure travelers
Lovers of the great outdoors
An authentic island experience
An exotic island getaway that's all views and no crowds
Moloka'i and Lana'i
While you're thinking about the best Hawaii island for first-timers, I had to include the 2 smallest inhabited islands available to visitors. I don't think it's truly the best for first-timers, but you can decide for yourself!
There isn't much in the way of tourist attractions or big-name hotels on either island. However, there are plenty of historic landmarks and natural areas.
Moloka'i has the Kalaupapa National Historical Park, empty white sand beaches, and exciting hikes on the Kamakou land preserve.
And Lana'i is a hiker's paradise with deserts, forests of native trees you won't find anywhere else, and oceanside cliffs. You can also book the luxurious Four Seasons Lanai here.
Best For:
Island hoppers
Lovers of the outdoors
Historic landmarks
A quiet, simple island experience
FAQ for Visiting Hawaii for the First Time
How many islands are there in Hawaii?
There are 8 main islands (Big Island, Maui, Oahu, Kauai, Molokai, Lanai, Niihau, and Kahoolawe. Then there are over 120 small islets and atolls. Together they form the archipelago that is the state of Hawaii. Niihau and Kahoolawe aren't open to visitors.
What is the easiest Hawaiian island to visit?
I'd say that Oahu and Maui are the easiest because international flights go to those islands' major airports. Oahu airport is open to direct flights from the Mainland, so it's the most common Hawaii Island for first-timers. Even if you're going to another island, you'll probably connect through Honolulu airport first.
Which island in Hawaii is prettiest?
While each of the islands has its most beautiful spots, Kauai is definitely the winner here! It's a magical place with lush, verdant mountains, rippling cliffs, rainbow canyons, white sand beaches, and majestic waterfalls. It's an outdoorsy person's playground with so many different things to see.
What is the cheapest month to go to Hawaii?
The cheapest month to visit Hawaii is definitely February through May or September through mid-November. June through August is the peak season with the highest prices. You can find the best deals on plane tickets, hotels, and even souvenirs in the spring and fall. But also keep in mind that Hawaii experiences a second peak season from Thanksgiving through January. This is because of the holidays and whale migrating season.
So, What's the Best Hawaiian Island for First-Time Visitors?
If you're looking for the best Hawaii island for first-timers, I recommend either Oahu or Maui. Oahu offers tourist-friendly travel, attractions, stays, and experiences. Maui is great if you're looking for a luxury resort experience with at least a day of exploring the rest of the island.
Molokai and Lanai are perfect for a ferry trip for the day but save these hidden treasures for future trips when you're tired of the classic Hawaiian tourist experience! Both Big Island and Kauai offer exciting things to do that you can't miss out on. Still, they may be a little trickier to navigate if you're super new to the Hawaiian Islands.
When you're planning a trip to Hawaii for the first time, you want to take all the guesswork out. Book your hotel and plane, sit back, relax, and enjoy your big Hawaiian vacation!