Do you need some advice on traveling if it's your first trip to Hawaii? Before you book a trip to Oahu, read on to learn the travel advice no one tells you about Oahu!
This post about Oahu travel tips contains affiliate links which means if you purchase something from one of my affiliate links, I may earn a small commission that goes back into maintaining this blog.
I am asked how to plan a trip to Hawaii almost every week. This is because I've been to Hawaii more than 40 times, and I frequently know where to look for the greatest Hawaii vacation discounts.
The trickiest part of planning a trip to Hawaii can be deciding which Hawaiian island is perfect for your trip.
Even though each island is quite beautiful, an Oahu vacation is really hard to surpass.
This is so because there are many things on Oahu with kids of all ages to do. I have a ton of advice for families seeking simple Oahu vacation ideas and thorough arrangements.
Since our children were infants, we have taken them to Oahu frequently. As a result, we have learned several travel secrets about Oahu that we wish we had known before each trip.
You should read this before your trip, whether it's your first time to Oahu or planning a Hawaiian vacation.
For my best travel advice for Oahu that can help you organize an awesome Hawaii vacation, keep reading!
Don't have time to read a bunch of Hawaii blog posts and reviews? Here are some of our top picks for visiting Oahu.
Popular Oahu Tours/Activities
Favorite Oahu Resorts/Hotels
Want to Rent a Car in Hawaii?
One of the best places to rent a car in Hawaii is Discount Hawaii Car Rental because they get the best rates from top national companies like Alamo, Dollar, Thrifty, Avis, Enterprise, Budget, and Payless.
Want to skip all the planning and just access my detailed Oahu itinerary complete with daily schedules, fun activities, and travel hacks? Click the button below.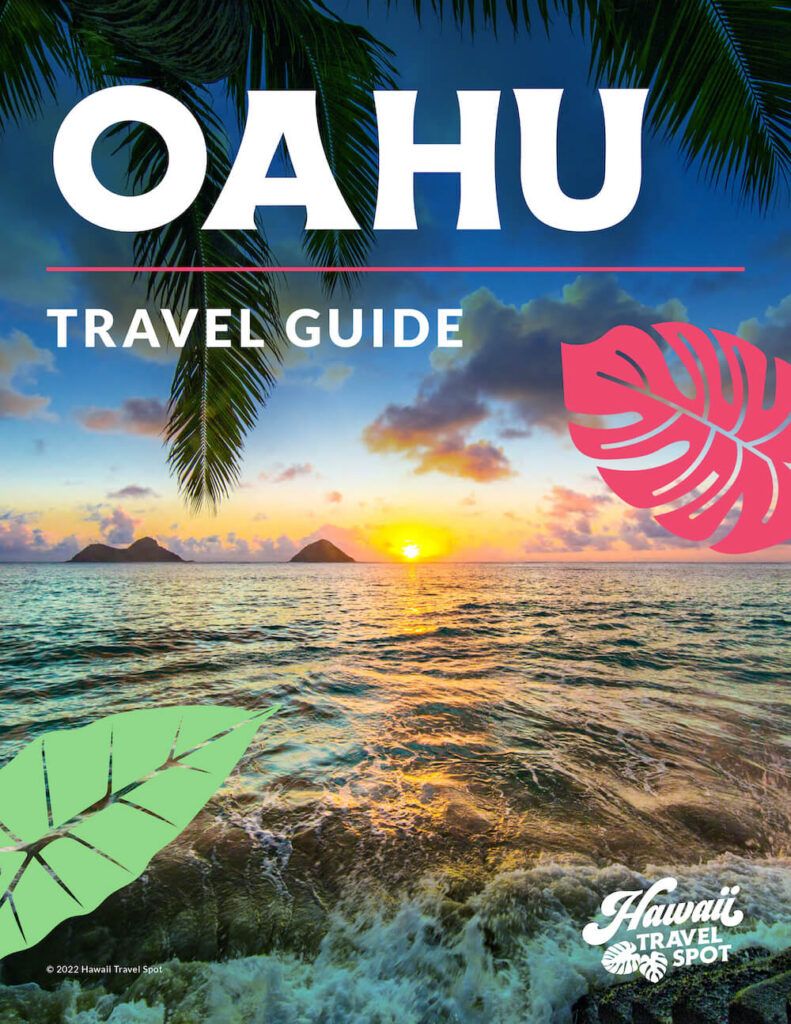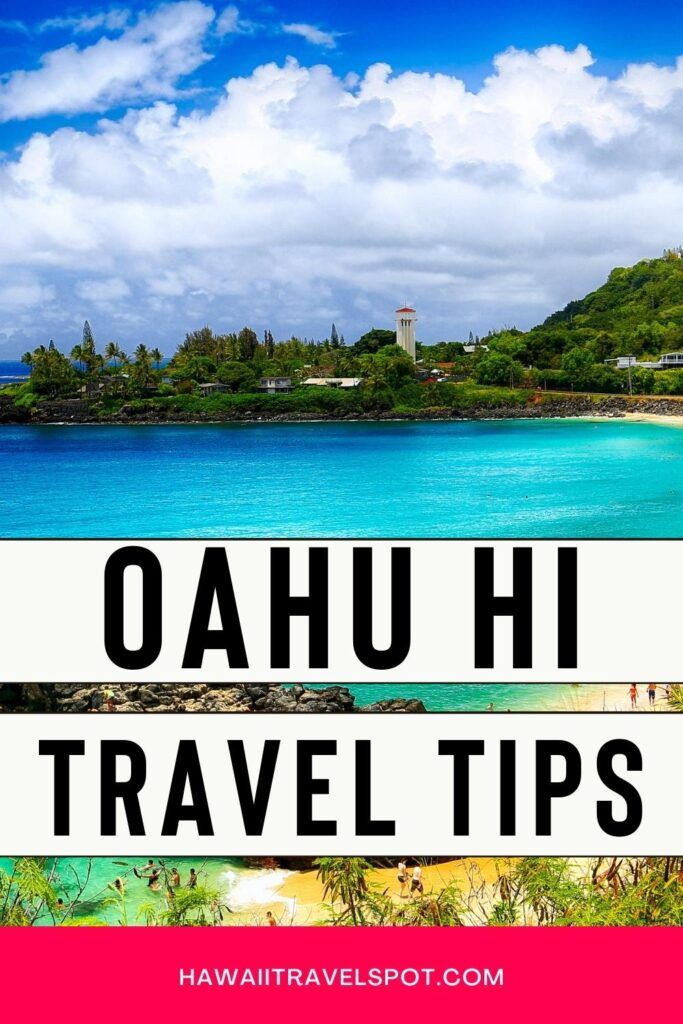 Key Oahu Travel Tips for Oahu Vacation Planning
1. Costco Has the Best Oahu Vacation Packages
Look around for the best Oahu discounts before making any reservations for your trip there.
Even though mid-April to June in the spring and mid-September to mid-December in the fall are the least expensive times to visit Oahu, most families with school-aged children find those months to be challenging.
We came across some fantastic Costco Oahu vacation packages that included free vehicle rentals and additional benefits.
We like to look at Costco Travel first to see which hotels and condominiums they have deals with, and then we compare prices to see which is less expensive.
When you book a resort along with airfare, you can find inexpensive Oahu honeymoon packages and fantastic savings on Oahu family resorts.
Save Money with Points
Here are the best credit card offers for people who travel and want to use points to pay for airfare and hotels in Hawaii.
2. You Don't Need a Car in Waikiki
You don't need a car if you're staying in Waikiki and don't want to travel around to see more of Oahu.
Nearly all significant Oahu attractions provide shuttle service from Waikiki. Numerous luaus and day trips offer shuttle service to Waikiki.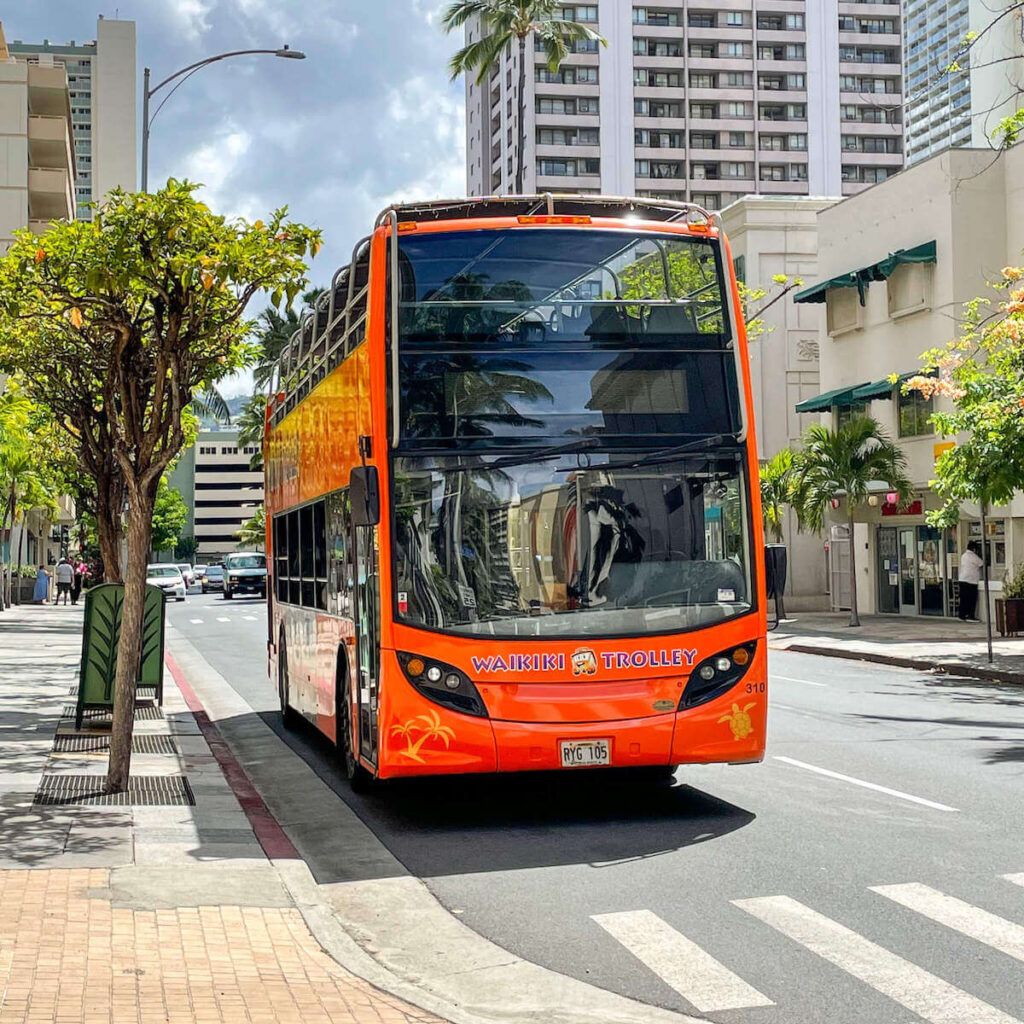 The main benefit of not renting a car in Waikiki is the enormous amount of money you will save on parking. Parking in Waikiki is exorbitantly expensive, whether you do it in a lot or at your hotel for the night.
But if you decide to rent a car for a few days during your stay, Waikiki makes it simple.
Discount Hawaii Car Rental is an excellent cheap option for any tourist. You can also be assured of their quality, as they source their rental cars from some of the best companies in the nation, such as Alamo, Dollar, Thrifty, Avis, and more. Check out the latest prices and details.
We have rented cars in Waikiki just for the day to get out and explore a few Oahu day trips and then we return them for the night to save money on overnight parking fees.
3. Waikiki is Perfect for First Timers
If this is your first time visiting Honolulu, you should probably stay in Waikiki for at least a portion of your trip
There's a good reason why it's such a well-known location. There is truly something for everyone, from the variety of beachside eateries to the incredible shopping and attractions.
Additionally, it is where the majority of Oahu's hotels and resorts, across all price ranges, are located. Yes, there are even cheap places to stay!
It's much simpler to just stay in Waikiki because the traffic and parking there can be a nightmare. In this manner, you can travel almost everywhere by walking or on a trolley.
If you want a different experience after visiting Oahu a few times, you can consider lodging in another area of the island.
But until then, you should probably pay attention on a Waikiki vacation.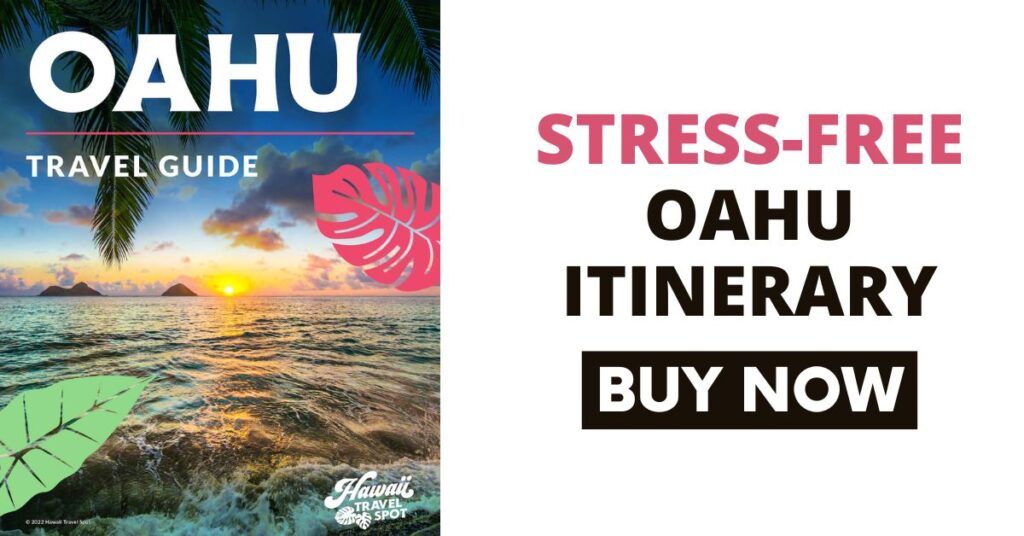 4. The USS Arizona Memorial at Pearl Harbor is FREE
As a result, if you start researching things to do on Oahu, you'll start to see dozens of Pearl Harbor tours. They are generally expensive.
The truth is that to visit Pearl Harbor is entirely free (and parking is even free). But it requires preparation.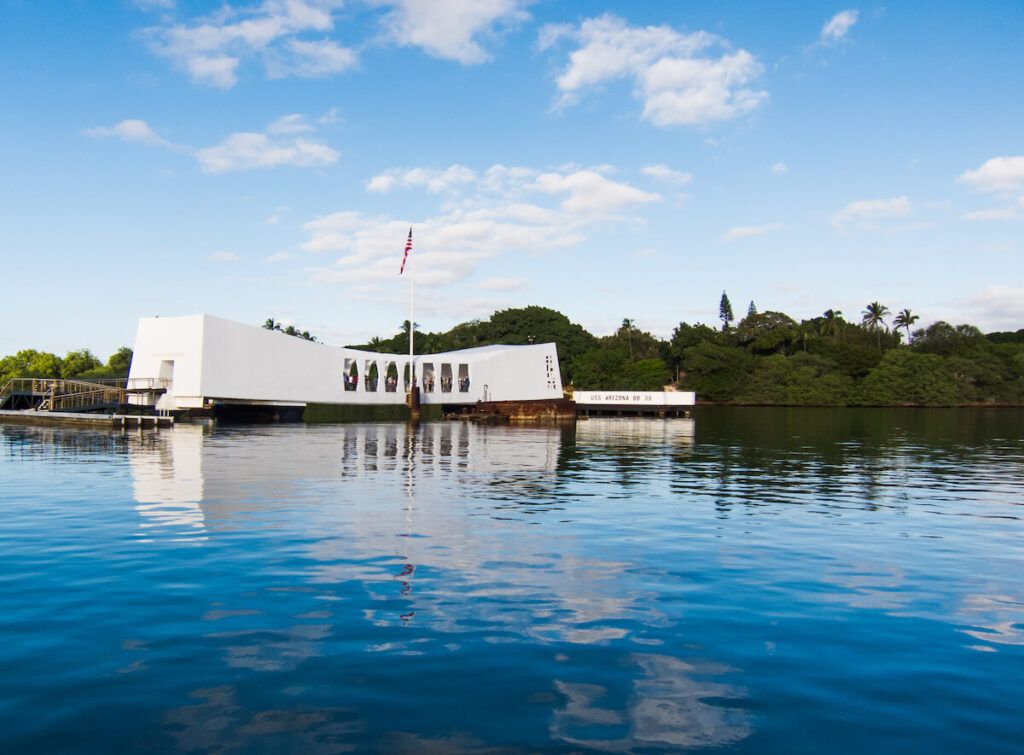 There are free tickets online for online reservations, or you can just show up when they first open to get one.
Currently, the free admission is limited to the museum and the U.S.S. Arizona Memorial.
You'll need to pay for tickets or a tour if you want to tour the U.S.S. Missouri, check out the Pearl Harbor Aviation Museum, or board the U.S.S. Bowfin submarine.
It's simple to travel to Pearl Harbor from Waikiki. You might wish to sign up for a tour that includes transportation if you don't rent a car on Oahu. You might also use a shuttle or Uber.
One of the best cheap things to do on Oahu is unquestionably Pearl Harbor!
5. The Polynesian Cultural Center Takes All Day
One of my biggest pet peeves is when someone questions if spending a full day at the Polynesian Cultural Center is actually necessary. YES, you will.
It's situated in Laie, which is at least an hour's journey from Waikiki, to start. PCC opens at 11:45am, so if you want time to stop and eat breakfast en route, you'd need to leave Waikiki early.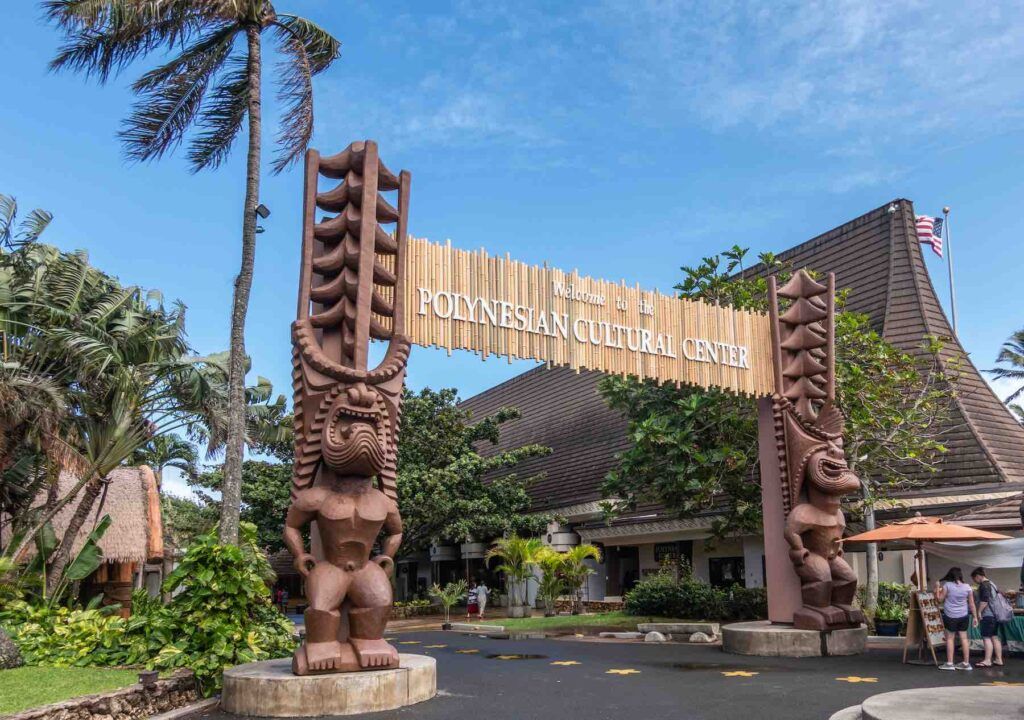 You'll find that there are SO many talks and activities that you truly won't be able to participate in or see everything on the agenda once you get there.
The Ha: Breath of Life show, a luau, a canoe pageant, seven Polynesian villages, and canoe tours are all included. Check out the latest prices and more details.
You'll remain at PCC until approximately 9 p.m. if you choose to stay for their luau and the Ha: Breath of Life presentation (which I HIGHLY suggest). It's been a long day.
Therefore, seriously consider your options before attempting an activity in the early morning because you'll be fairly exhausted. You can read my complete review of the Polynesian Cultural Center HERE.
Book a Hawaii Photo Shoot
Whenever we travel to Hawaii, we almost always book a photo shoot with Flytographer. They are super easy, affordable, AND it guarantees that I'll have more than just selfies. You can get $25 off if you book through this link or use the code HAWAIITRAVEL.
6. Winter is Surf Competition Season
Many tourists are eager to watch pro surfers because Hawaii is considered as one of the top surfing locations.
It may feel like there is always a local surfing competition going on in movies that are set in Hawaii.
Actually, it is not the case.
Visit Oahu in the winter if you want to see a Hawaii surfing event like the Vans Triple Crown of Surfing or Billabong Pipe Masters.
In North Shore Oahu, this is the time of year when the waves are the biggest, making it the ideal location for surfing competitions in Hawaii.
You should bring your own food, drinks, and shade if you decide to go.
7. North Shore is Really Far from Waikiki
For a more "genuine" Hawaii experience, many visitors have the romantic idea of living in a seaside cottage up on the North Shore.
It really has a tiny town feel, and traveling here is very different from staying in Waikiki.
People don't realize how far away it really is, though. During rush hour, the trip from the North Shore to Waikiki/Honolulu might take up to two hours.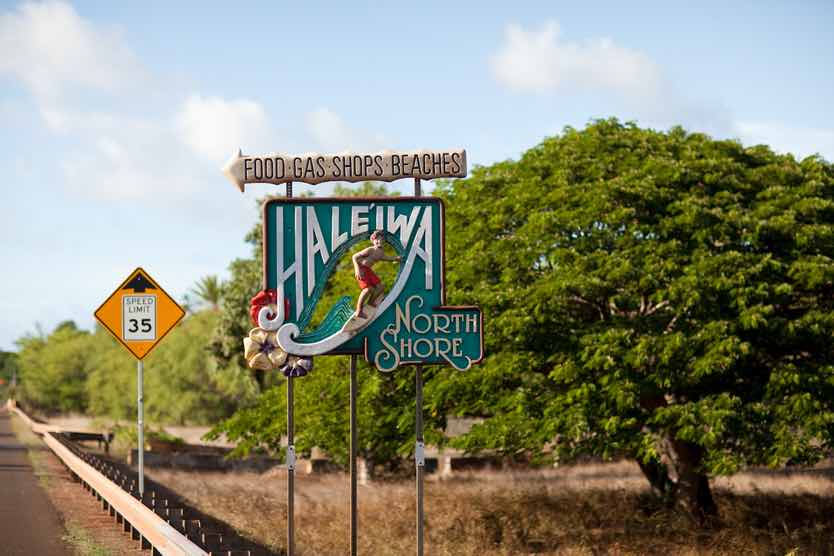 People who say they will spend the morning at Pearl Harbor, the afternoon on the North Shore, and then return to Waikiki for supper usually make me anxious. Simply put, it's unrealistic.
Plan on spending the entire day if you are going for a day trip up to the North Shore. Instead of attempting to return to Honolulu in time, book your luau up there.
And before you travel, I highly advise getting the Oahu Shaka App. It is an audio tour guide with GPS that provides information on the locations on Oahu that you are passing by. It's one of the best Hawaii travel apps.
8. Disney Aulani isn't Near Waikiki
If you and your family are avid Disney fans, Disney Aulani has probably been on your bucket list for a while.
It's one of our TOP picks for family accommodations on Oahu. Aulani is a little piece of heaven, from the fantastic activities to the character meals to the pool area.
But you'll be surprised to learn just how far removed Oahu is from the rest of the world if you've never been.
It is situated in Ko Olina, with only a few hotels and eateries. And there isn't much nearby that can be reached by foot.
To explore Oahu or even just go shopping, you should rent a car (the closest is 15 minutes away.)
Alternatively, you can simply remain at the resort and make plans to eat your meals at either of its two on-site restaurants (or Monkeypod Kitchen across the street.)
If you want to do many activities across Oahu, Aulani isn't the most practical spot to stay.
9. It's Hard to Choose the Right Oahu Luau
The majority of visitors to Oahu itinerary on going to a luau. On Oahu, though, not every luau is the same.
Undoubtedly, several Oahu luaus serve visitors weak mai tais, tell cheesy jokes, and constantly upsell you. However, some are pretty cool!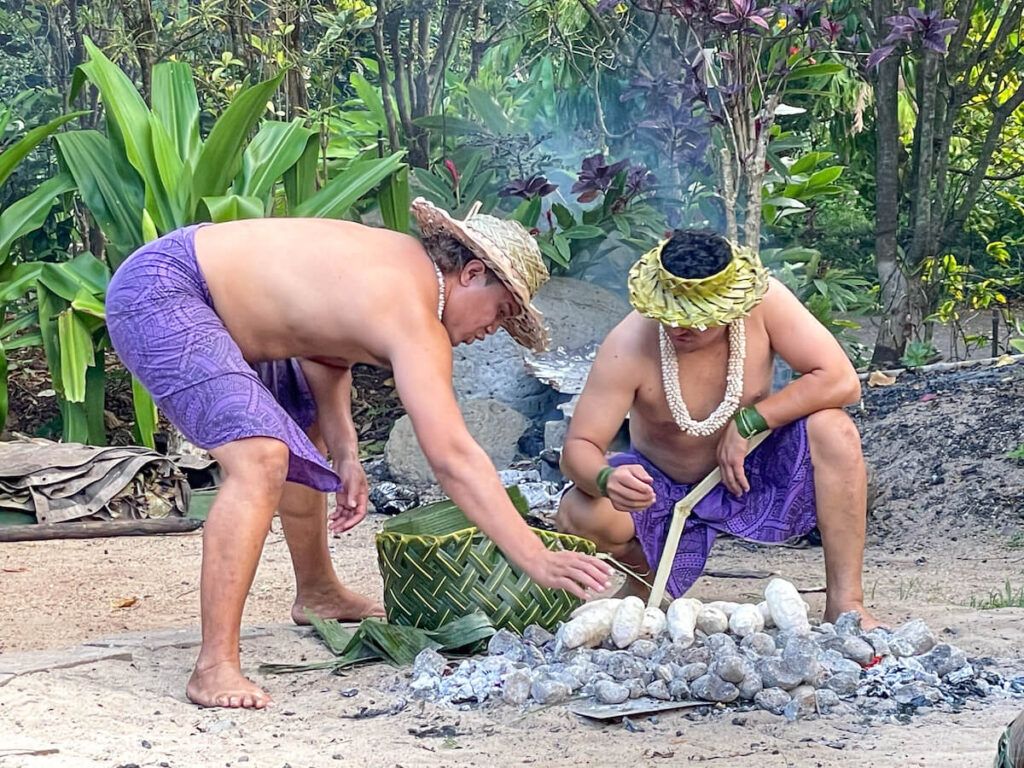 My favorite North Shore luau, Toa Luau, is modest and features a lot of Samoan cuisine and customs. Furthermore, it is very kid-friendly. Read my complete Toa Luau review or find the best prices here.
We also particularly enjoy Experience Nutridge, a small-scale luau celebration close to Waikiki.
Get my breakdown of the best Oahu luaus!
10. Kualoa Ranch is Where They Film Movies on Oahu
Kualoa Ranch is a MASSIVE site used for filming on Oahu for movies and television. Over the years, more than 80 films and TV episodes have been filmed here. And chances are you've seen one of them, like Lost, Jurassic World, Mike and Dave Need Wedding Dates, or 50 First Dates.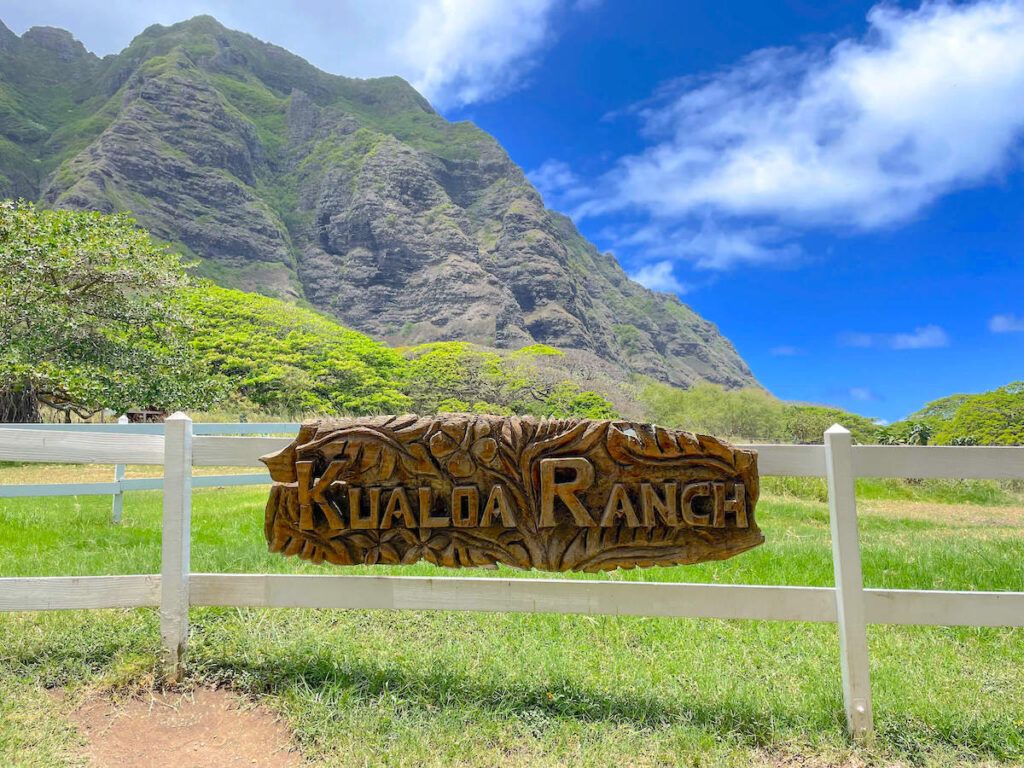 Of course, signing up for a Kualoa Ranch movie tour is the ideal way to view these locations.
A wide range of other experiences are also available, such as ziplining over the Jurassic Valley, a jungle expedition, horseback riding near the locations where Pearl Harbor was filmed, a Jurassic Park UTV tour, and more.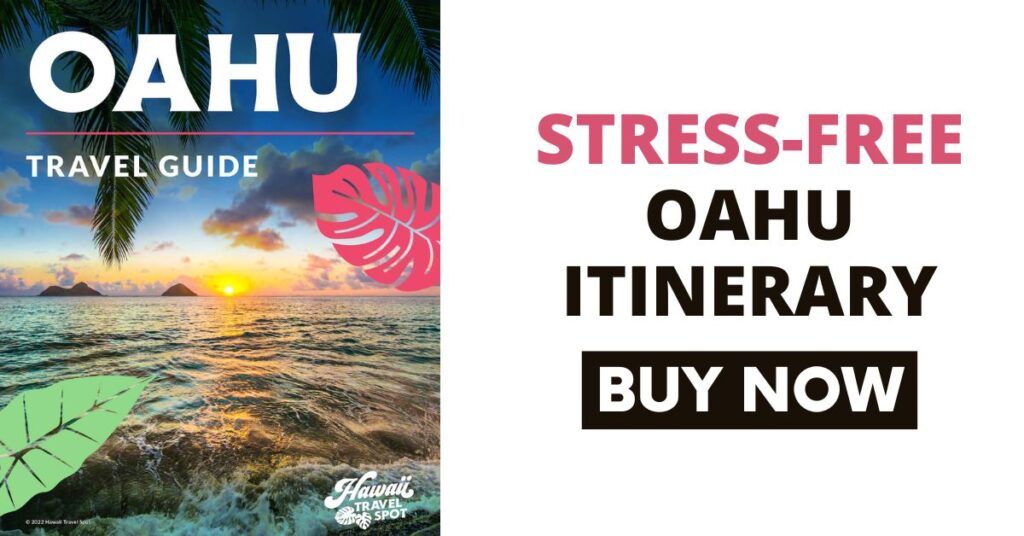 How to Plan a Trip to Oahu FAQ
How many days should I spend on Oahu?
Spend 7-10 days if Oahu is the only island you are seeing. You'll need at least 5 days on Oahu if you're island-hopping to see all the sights and explore the place.
What is the best time of year to go to Oahu Hawaii?
The months of early April, May, September, and early October are the best times to visit Oahu, taking into account the weather, demand for lodgings, and how congested (or not) the island is.
How much does a trip to Oahu cost?
Where you stay, whether you rent a car, the kinds of activities you arrange, and how long your Oahu trip lasts all have a significant impact on the cost. For a week with two people, the average price is roughly $2,000. Make sure to add tipping in Hawaii to your overall budget.
What is the cheapest month to go to Oahu?
Hawaii airfare is the least expensive in February and March. When the holiday season falls, December is the most expensive month to fly, and January is also highly expensive. Surprisingly, the most expensive months for flights are June and July, when demand is at its highest.
Travel Tips for Oahu Wrap Up
Now that you have read these Oahu travel tips, you should be all set for planning your first trip to Oahu! It's such a fun island for honeymoons, anniversary trips, and family vacations!