Are you planning your first trip to Hawaii? Want to know the best tips and tricks to help get you started? Keep scrolling to learn about the secret advice you need to know when going to Maui!
This list of things to know before planning a trip to Maui contains affiliate links which means if you purchase something from one of my affiliate links, I may earn a small commission that goes back into maintaining this blog.
As someone who's gone to Hawaii more times than I can count, I've gotten a lot of opportunities to experience what Maui has to offer. And with that, I've learned the do's and don'ts that many first-timers might not know about.
I get tons of requests from people asking me how to plan a trip to Hawaii weekly. And that's because I've gone to Hawaii over 40 times! And with my experience, I'm here to share with you how to get the best deals and make sure your trip to Hawaii is great.
If you want to learn what I would've wanted to know when I traveled to Maui for the first time, keep scrolling to learn!
One of the hardest things to decide when you're starting to plan a vacation to Hawaii is to choose which island you want to stay at. If you're planning a trip to Maui, I've got a ton of great advice every traveler needs to know.
Whether it's just your first time taking a trip to Maui or you're completely new to vacationing in Hawaii, this article will be sure to help anyone who's going to Maui.
Don't have time to read a bunch of Hawaii blog posts and reviews? Here are some of our top picks for visiting Maui.
Popular Maui Tours/Activities
Favorite Maui Resorts/Hotels
Hyatt Regency Maui (this has a swim-up bar and tons of amazing amenities)
Andaz Maui (this is a luxury resort with the best luau on Maui)
Honua Kai Resort & Spa (this is one of our personal favorites because there are tons of pools and there are condo options)
Want to Rent a Car in Hawaii?
One of the best places to rent a car in Hawaii is Discount Hawaii Car Rental because they get the best rates from top national companies like Alamo, Dollar, Thrifty, Avis, Enterprise, Budget, and Payless.
Want to skip all the planning and just access my detailed Maui itinerary complete with daily schedules, fun activities, and travel hacks? Click the button below.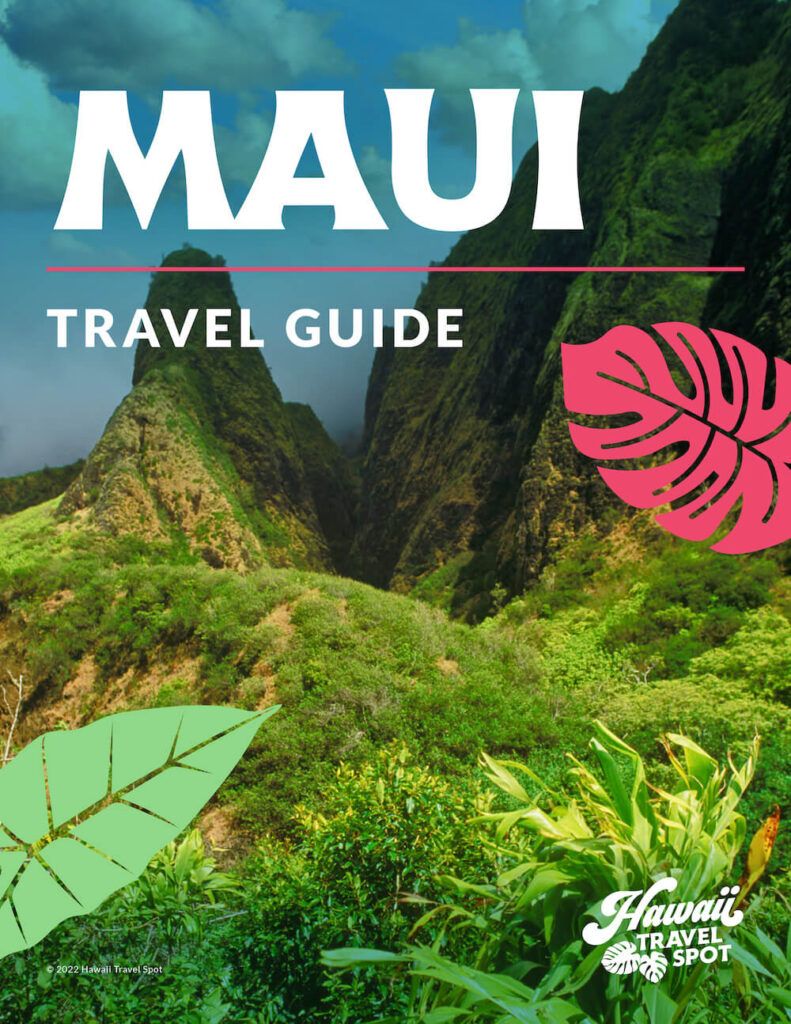 How to Start Your Maui Vacation Planning
1. Road to Hana is a Full Day Trip
Many visitors underestimate the time the Road to Hana takes to drive through and its popularity. Tourists are both on the slower side and quite plentiful, making traffic inevitable. Additionally, they only have one-lane bridges, making traffic even worse.
But while getting to your destination is where the drive ends, the goal is to enjoy the gorgeous views along the way.
The Road to Hana is so widely known and famous because of just how beautiful the spots you get to see during the drive are. You can see beautiful Maui waterfalls, beaches, botanical gardens, and more along the drive.
And not only that but there are also some amazing fruit stands you pass by during your drive! This is also where you get the best Hawaiian banana bread!
The Road to Hana has so many views and things to do that many people decide to stay for a whole day just to experience the most out of this lovely road. There are also tons of things to do in Hana town.
You can schedule a Road to Hana tour if you'd rather have someone guiding you along the road instead of doing it independently.
2. Wailea is Where Celebs Go
If you're looking for the higher-end and more luxurious side of Maui, Wailea is your place to go. Here, you can find luxury resorts, 5-star dining (some even in the resorts), and incredible luau shows.
This hub for luxurious Maui resorts is only 25 minutes from the airport and is one of the hottest places in high-end Hawaii. It's so luxurious that it's where celebrities stay in Hawaii!
And don't worry about finding things to occupy your time here; there are plenty of things to do in Wailea! Wailea's got surfing lessons, golfing, kayaking, and even a sunset dinner cruise.
But, just a little way away is even more stuff to do! You can head down and enjoy high-end shopping, drinks, and luxurious dining. And you can travel by walking beautiful paths with some of the best sceneries Maui offers.
If you're looking for luaus, Wailea's also got some amazing luaus such as the Feast at Mokapu and Grand Wailea Luau.
Save Money with Points
Here are the best credit card offers for people who travel and want to use points to pay for airfare and hotels in Hawaii.
3. Maui Gold Pineapples are the Sweetest
When you think "Hawaii," there's no doubt that one of the first things that come to mind is the sweet and juicy pineapples.
Pineapple plantations used to be plentiful in quantity, but as the years went on, the only plantations that remain are the Dole Plantation in Oahu and the Maui Gold Plantation.
Pineapples can easily be found at any Maui grocery store, and I'd advise you to get two pineapples instead of one. The pineapple is so good, it'll be gone before you know it.
We like to cut the pineapple and top it off with some li hing mui powder as a delicious and refreshing treat.
Additionally, pineapple can be used in multiple foods. Blend them in a tropical smoothie, incorporate them in a yogurt breakfast, or use it to top off your Hawaiian cocktails.
If you want to take a pineapple home, or any Hawaiian fruit for that matter, you must go through an agricultural inspection at the airport and make sure the fruit has a sticker.
What I'd recommend doing is to pick up a case of pineapples inside the airport. They're not usually considered carry-ons, and they've already gone through agricultural inspection, so you don't need to worry about going through the process.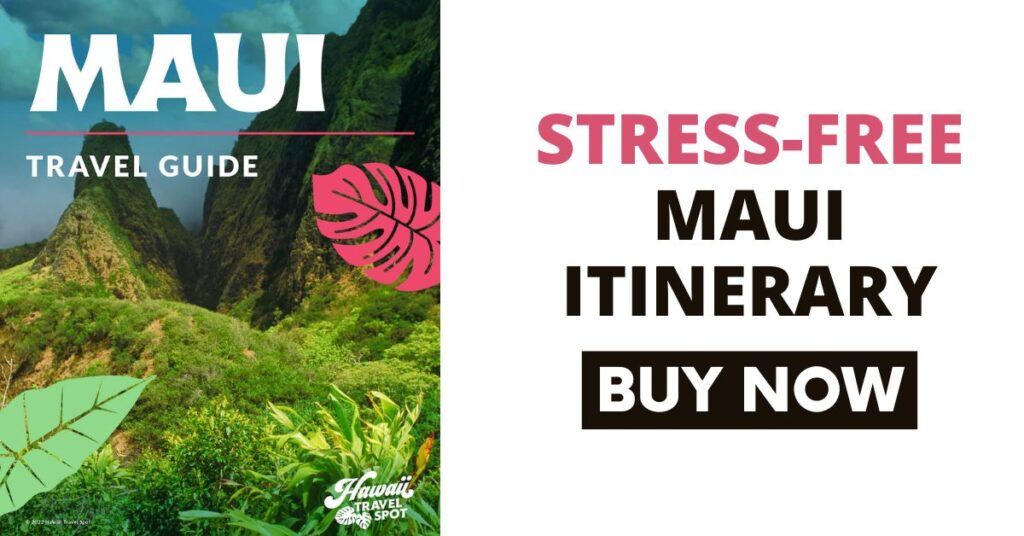 4. Each Maui Luau is Different
One of the most common misconceptions I heard is that you only need to go to one Hawaiian luau because once you've seen one of them, you've seen all of them.
As a hula dancer, I can confirm that isn't the case! Maui luaus are all diverse and unique in their own special ways.
If you want a good luau for your first time, Old Lahaina Luau gives a great look into Hawaiian culture and is what many recommend for their first time at a luau.
If you've already experienced a traditional Hawaiian luau and you're looking for something a little different, Feast at Lele is a great option. It features a 5-course dinner and beautiful entertainment showing off a variety of Polynesian cultures.
Or you could try the Feast at Mokapu, which provides a cozy, intimate luau experience for you to remember. They feature hands-on crafts and a 3-course meal, all sourced directly from local farms.
But besides these three luaus, there's still more to see! Many luaus feature storytelling, wonderful theatrics, and, of course, performances with fire.
Book a Hawaii Photo Shoot
Whenever we travel to Hawaii, we almost always book a photo shoot with Flytographer. They are super easy, affordable, AND it guarantees that I'll have more than just selfies. You can get $25 off if you book through this link or use the code HAWAIITRAVEL.
5. Ka'anapali is Almost an Hour from the Airport
Ka'anapali is situated along the West Shore, one of the best places to stay in Maui.
And while you may think the drive will be quick since it's only 16 miles away from Kahului Airport, the drive is at least 40 minutes long. And the drive can get up to 2 hours long if there's traffic.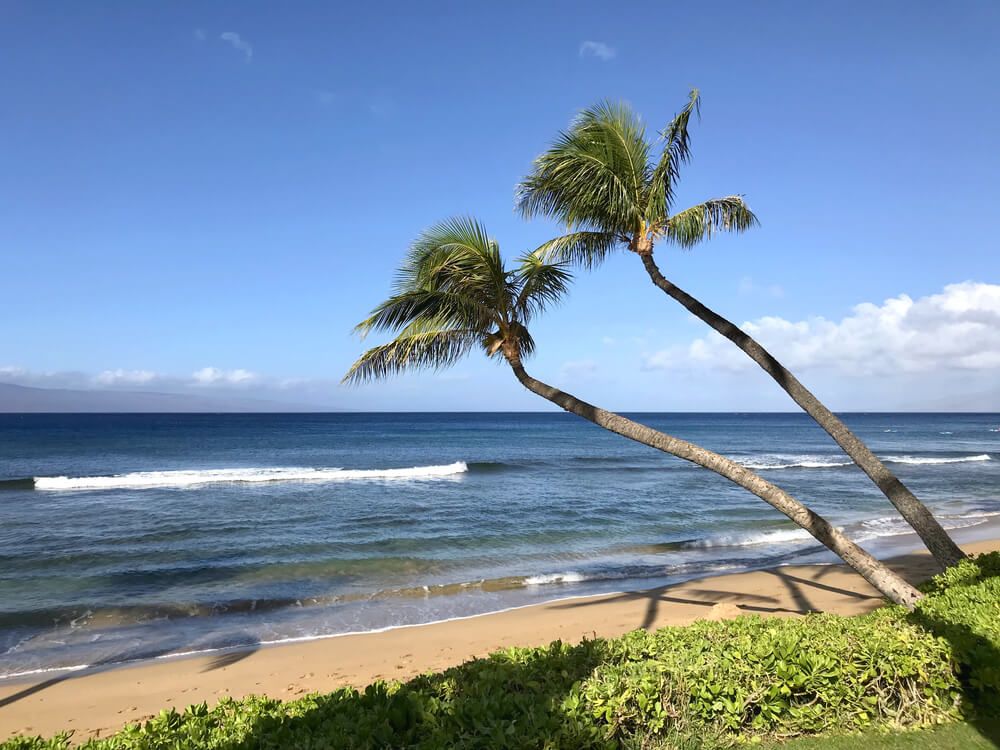 Not to scare you, but because of a fire that blocked the only road to and from Ka'anapali and the airport, it took me 12 hours just to get to my hotel in Ka'anapali!
The West Shore, where Ka'anapali is located, is pretty sectioned off from the rest of Maui. So while that's alright if you plan to just stay at a resort for most of your trip, it's not the best for those looking to do a lot of things on their trip to Maui.
If you're looking for places with easy access to many attractions in Maui, aim for Kihei.
If you're looking to go to Maui on a budget, this is also where you want to stay. They have vacation properties that are on the more affordable side.
6. Get a Maui Rental Car
No matter where you're going on your trip to Maui or any other island one of your top priorities should be to rent a car in Hawaii.
Many things to do in Maui require you to use a vehicle to get from place to place, and the public transportation in Maui isn't the best.
And in Maui, tours don't usually offer to pick you up from your hotel/resort, so having your own means of transportation is a must.
But driving doesn't come without its perks. Maui Shaka App is an audio tour guide that will teach you bout places and attractions in Maui as you drive. You can see what you'd like to see when you'd like to see it using this app.
It's affordable and a great Hawaii travel app for anyone looking to upgrade their Hawaii trip.
Not only does the app give you perks, but you can also go directly to what you'd like to see at your own pace.
From my experience, your best place to go for rental cars in Hawaii is Discount Car Rental. They have great prices and offer top car dealerships like Alamo, Avis, Budget Dollar, Enterprise, Payless, and Thrifty. Check out the latest prices and more details.
If driving isn't an option for you, try to pick out a resort within walking distance of shops, restaurants, and attractions or one near public transportation. Or, if you're going on a tour, select tours that will pick you up from your hotel.
7. You Can Take a Day Trip to Maui
While if you want to get the most out of your stay in Hawaii, you should plan for at least seven days; many people like to go island hopping and try to maximize how many Hawaiian islands they see!
If this is what you plan to do, try to maximize your time by getting a flight to Hawaii as early that day as possible and catching one of the latest flights back home.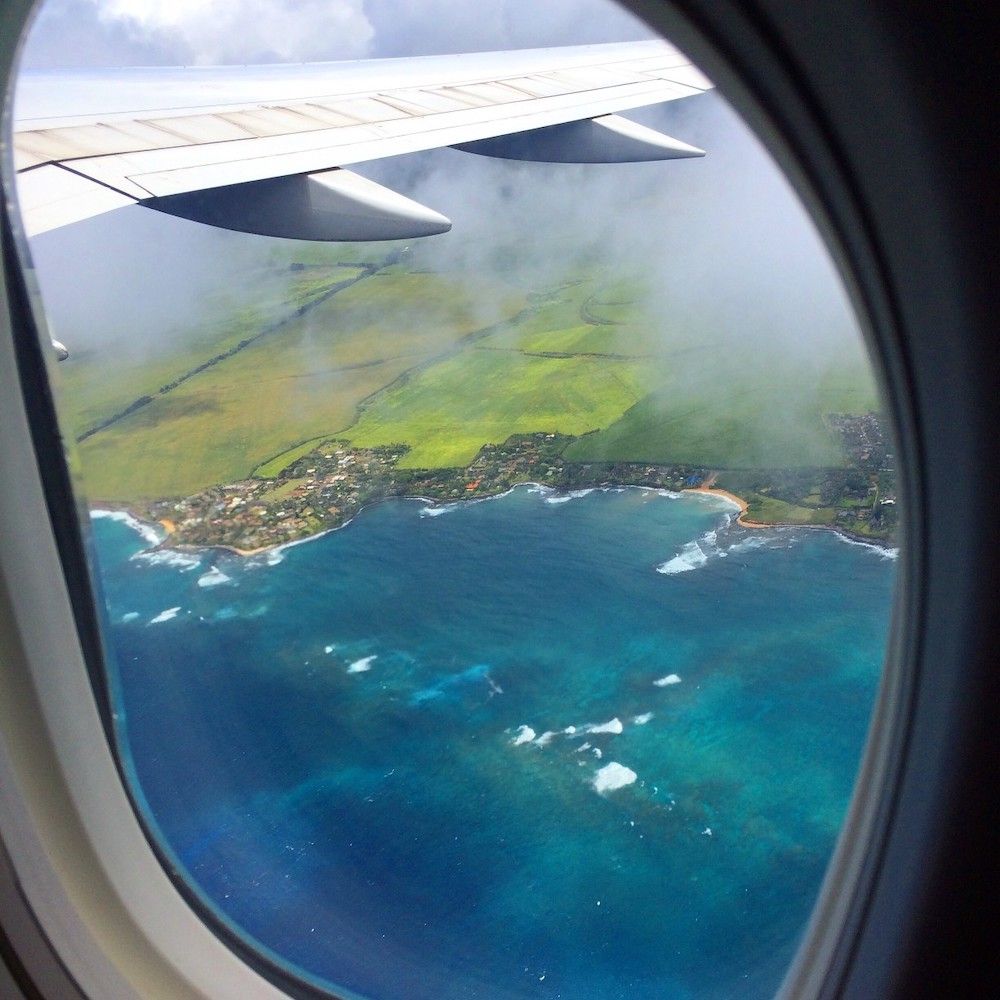 To plan out your trip so that you see as much as you can/want, make a master list of all the things you want to do in Maui and then try to get what you want to do down to your top 1 or 2 activities.
Many things in Maui are either full-day or half-day activities, so there's a high chance you won't be able to do all the things you want to do.
So if you want to make the most out of your time in Maui, I'd advise you to do things special to Maui you can't do on other islands. Examples of things exclusive to Maui are snorkeling at Molokini, exploring Haleakala, or driving the Road to Hana.
But a different option you can try is to skip staying in Maui and just do a quick activity there, like hiking an easy trail, trying Ululani's Shave Ice, or grabbing a bite at Mama's Fish House.
8. Check Costco for the Best Maui Trip Packages
One of many people's top priorities when preparing for their trip to Maui is getting the best deals. Make sure to do your research and look for the best prices!
The cheapest times to plan a Maui trip are during the shoulder seasons, which consist of mid-April to June during the spring months and September to mid-December during the fall months. Unfortunately for many, this poses an awkward time for students.
Costco offers many great deals on Maui vacation packages. They offer rental cars and even bonus perks in their packages, making them worth checking out.
I'd recommend checking out Costco Travel and seeing their variety of condo and hotel options. They also help you out and price check and compare the different places available to figure out which is the best for you!
These packages also come with great deals on honeymoon getaways if you purchase a bundle with airfare.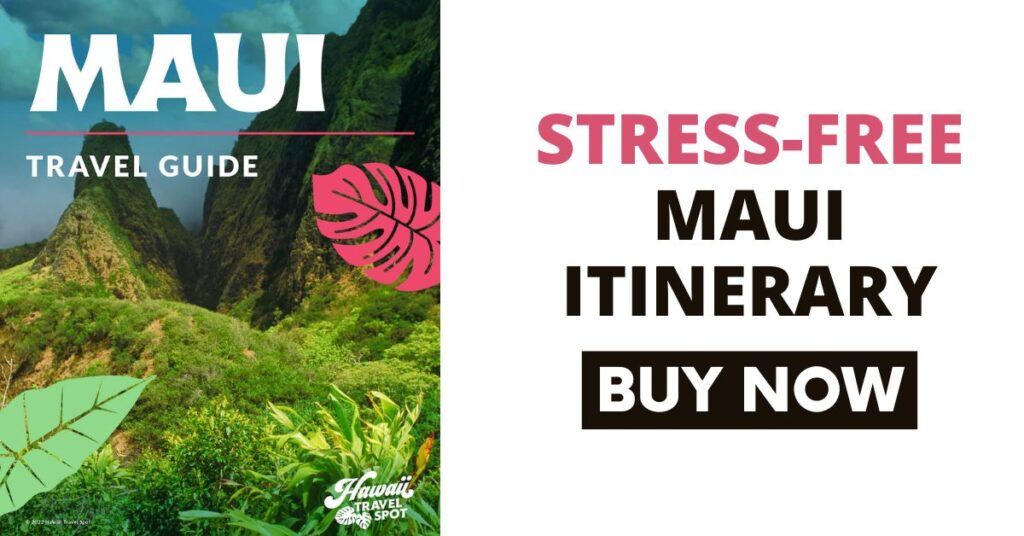 9. It's Freezing During the Sunrise at Haleakala
Every time I plan a trip to Maui, I prioritize my family watching a sunrise atop Haleakala at least once. The view leaves you speechless, and it's one of my favorite things to do in Maui!
To everyone coming in from the west coast, I recommend you try catching this sunrise on one of the earlier days during your trip.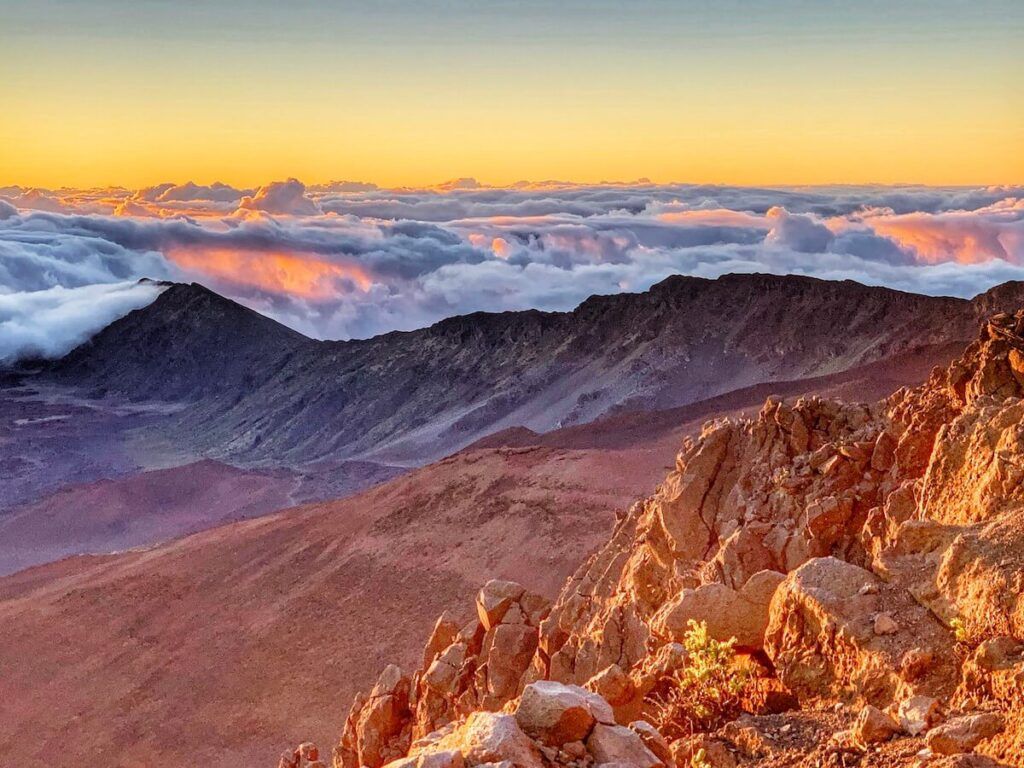 With Maui being 2-3 hours earlier than the west coast, the jetlag will cause you to wake up earlier in the day. So you should take advantage of this and get as much sleep as possible before you make your way up to Haleakala.
Also, bundle up warm when you go up because it is COLD, especially in the earlier hours. It's so cold, I'd recommend long pants, coats, and even trying to bring a blanket from where you're staying because it's just that cold!
Though you can drive up Haleakala, you're going to make a reservation. Alternatively, I'd recommend booking the Sunrise at Haleakala tour.
10. Whale Watching Only Happens in Maui During Winter
In any tourism brochure about Maui, you'll be sure to see a whale or three.
The migration path for whales goes directly past Maui, and anyone lucky enough to see these whales will be blown away. But whale migration happens in the winter, from December to May.
For the best chance of spotting whales, aim to plan your trip to Maui in February, when you have a high chance of seeing whales in Maui.
While there are a few spots on the beach where you might be able to spot some whales, the best way to see whales is by registering for a Maui whale-watching boat tour. If you want to get even closer to the whales, you can even try a tour where you get to see whales from a raft.
These tours may be canceled if the weather is poor, so aim the book the tour early in your trip in case you have to find a different time to watch the whales.
My Quick Tips for Planning a Trip to Maui
And that's all the hot tips you need to know when planning a trip to Maui. Here are a few tips to ensure your trip to Maui runs smoothly.
Annual national park passes grant you access to national parks all across the US. The pass grants you access to Haleakala National Park in Maui and Volcanoes National Park on the Big Island here in Hawaii. If you own a national park pass, take advantage of it and save on the admission fees.
Prepare to dress warmly! While, in the daytime, it can be quite warm, the nights tend to get a lot colder. And if you plan to spend any time on mountaintops like Haleakala, it can get very chilly quickly. So make sure to bring a jacket or hoodie, some long pants, and a long-sleeved shirt, just in case!
Slather on the sunscreen, but make sure that the ingredients won't harm the sea life. Things like non-nano Zinc oxide or non-nano Titanium dioxide are what you should be looking for. Make sure to respect the island and check the ingredients list on your sunscreen.
If you're going on the Road to Hana, I recommend you stop at the Black Sand Beach at Waianapanapa State Park. But before you go, do note that they require you to have an online reservation two weeks before your entry.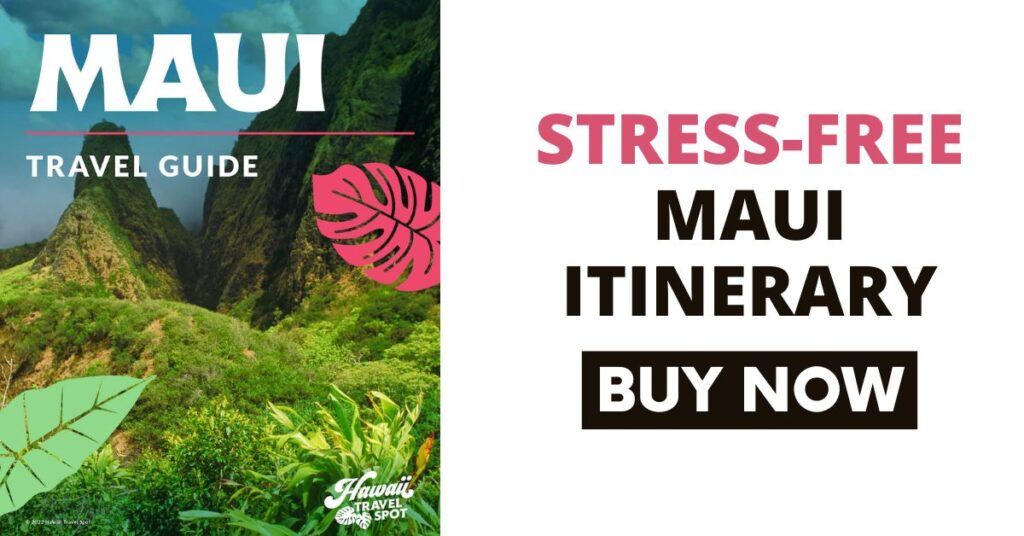 How to Plan a Trip to Maui FAQ
How many days should you stay in Maui?
If you want to experience as much of Maui's luxury as possible, staying for around 7-10 days is recommended. That way, you'll have plenty of time to explore, travel to beaches, learn about the cuisine and culture, and relax.
Is Road to Hana overrated?
The Road to Hana may seem overrated if you don't plan properly or do it right. Make sure to mark off where to look for views before the drive (if you're driving without a tour guide) to get the most out of the trip.
Do you need your passport to get into Hawaii?
As Hawaii is a part of the United States, you only need a legal ID if you're going from somewhere in the U.S. to Hawaii. However, all the standard legal documents are required if you're coming internationally to Hawaii.
Use My Tips When Planning a Trip to Maui
And that's a wrap! There are some of my best tips that you need to know that many people don't talk about. Hopefully, this advice will help make your Maui trip easier so you can relax and enjoy your vacation.
Vacations are supposed to be low-stress and fun. So make use of the suggestions of a veteran Hawaii traveler and make the most of enjoying your trip to Maui to the fullest!