Planning a trip to Maui? One of the top things to do in Maui is experience a traditional Hawaiian luau. Find out the best luau in Maui for your next trip.
This list of the best luaus in Maui contains affiliate links which means if you purchase something from one of my affiliate links, I may earn a small commission that goes back into maintaining this blog.
It can be difficult to figure out what's the best luau in Maui, especially if you've never been to one before!
Luaus are a great way to experience Hawaiian culture. They've changed a lot over time. These days they're geared largely towards tourists, but for centuries they've always been a part of island life.
Today you can find fun, big, touristy luaus. But smaller, more intimate luaus that focus on tradition are becoming more popular.
As a professional hula dancer, I love going to luaus in Hawaii. I feel confident sharing my top tips and suggestions for choosing the best luau in Maui for you.
So, I've put together a guide on how to choose the right luau in Maui. First I'll share ways to choose the right one. Then I'll tell you where you can find the best ones all over the island!
Don't have time to read a bunch of Hawaii blog posts and reviews? Here are some of our top picks for visiting Maui.
Popular Maui Tours/Activities
Favorite Maui Resorts/Hotels
Hyatt Regency Maui (this has a swim-up bar and tons of amazing amenities)
Andaz Maui (this is a luxury resort with the best luau on Maui)
Honua Kai Resort & Spa (this is one of our personal favorites because there are tons of pools and there are condo options)
Want to Rent a Car in Hawaii?
One of the best places to rent a car in Hawaii is Discount Hawaii Car Rental because they get the best rates from top national companies like Alamo, Dollar, Thrifty, Avis, Enterprise, Budget, and Payless.
Want to skip all the planning and just access my detailed Maui itinerary complete with daily schedules, fun activities, and travel hacks? Click the button below.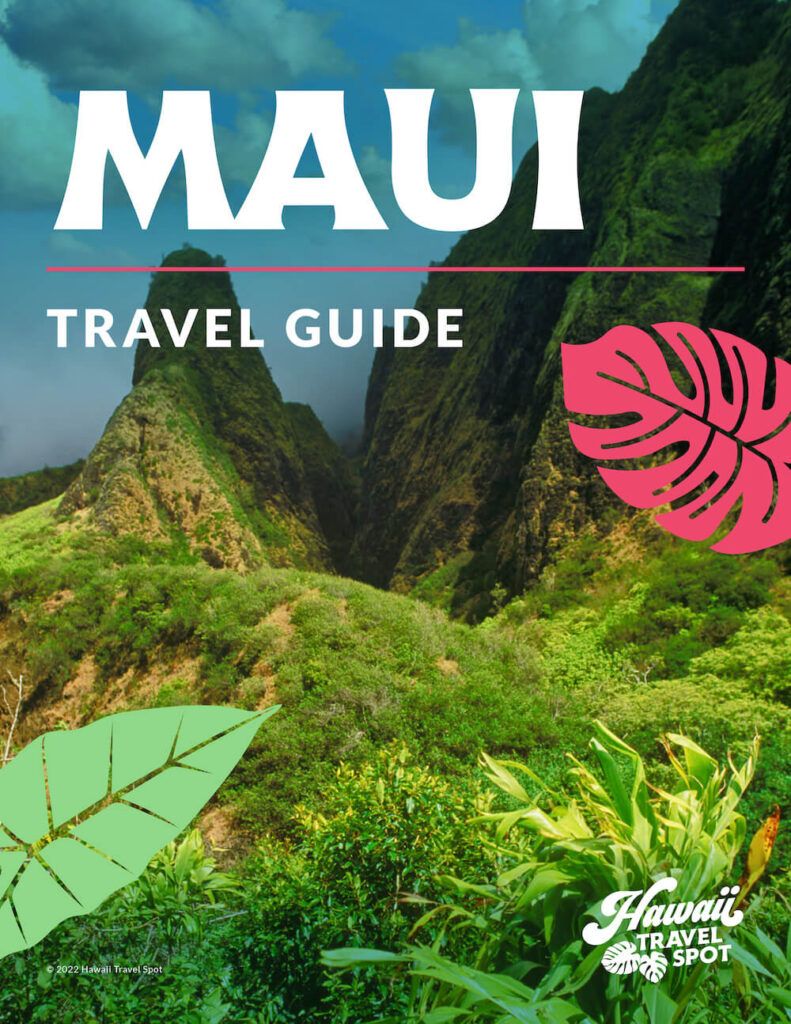 Tips for Choosing the Best Luau in Maui
I've been attending luaus since I was 10 years old! Today my husband and I go them with our 2 sons.
Luaus are also great for honeymooners, singles, and anyone else who wants to learn about the culture and history of the islands. Based on my experience, here's my advice for choosing the right luau in Maui for you.
Try Different Luaus
Even if you've been to a luau before, I recommend trying different ones. There's usually a special activity before dinner. It can be something like a torch-lighting ceremony or a fun coconut-cutting presentation.
Then there's a dinner with tons of delicious food, and fun storytelling, music, and dancing. But each one is different and offers a unique experience.
For example, the Te Au Moana Luau at the Marriott Wailea Beach Resort is very traditional, so it's perfect if you're looking for that iconic experience. Some are geared towards families with hands-on activities, especially for children.
And for something different, there's the Drums of the Pacific Luau in Lahaina. It's themed around different dances from many Polynesian islands.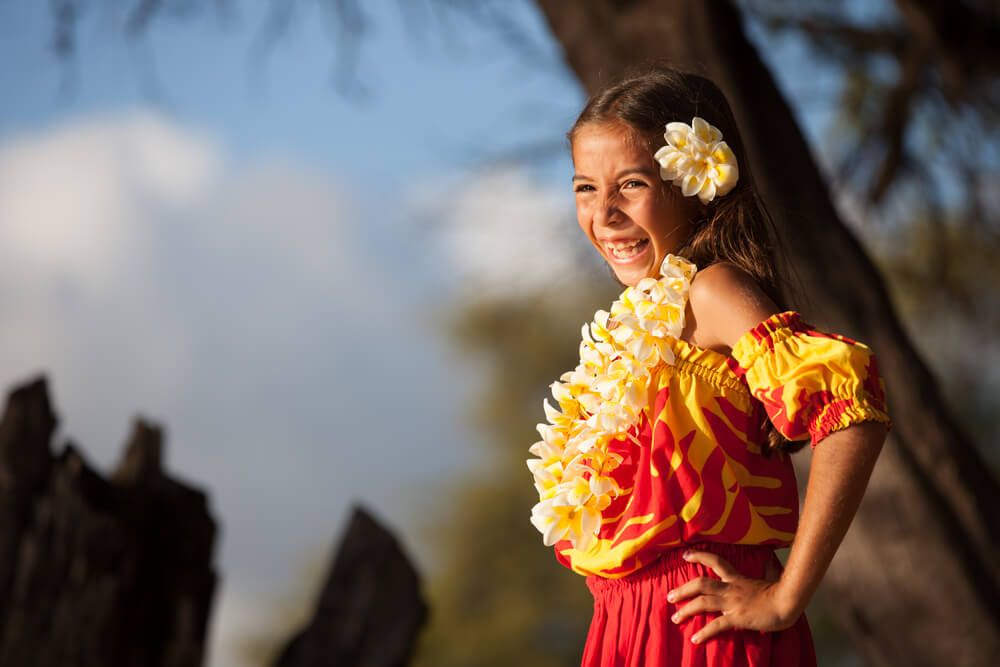 Look for a Luau that Fits Your Budget
Ultimately, luaus rarely price under $100. But you'll find that Maui luau prices vary widely. If you want a luxury experience, go with the Feast at Mokapu in Wailea. The show is amazing, but the big draw here is a meal by celebrity Executive Chef Isaac Bancaco!
To save money, consider the Myths of Maui Luau, which is the cheapest on the list. Also, most Maui luau deals you'll find online offer various customizable packages.
For example, the cost of a shuttle to and from the event can add up. But if you plan ahead, you can find a hotel with a luau on-site, like the Royal Lahaina Resort luau. Plus, young children are usually free to attend luaus!
Read all the Details
When you're shopping for luaus, I suggest reading Maui luau reviews and descriptions. Reviews will tell you a lot about the unfiltered experience of the guest, and descriptions will tell you what to expect going in.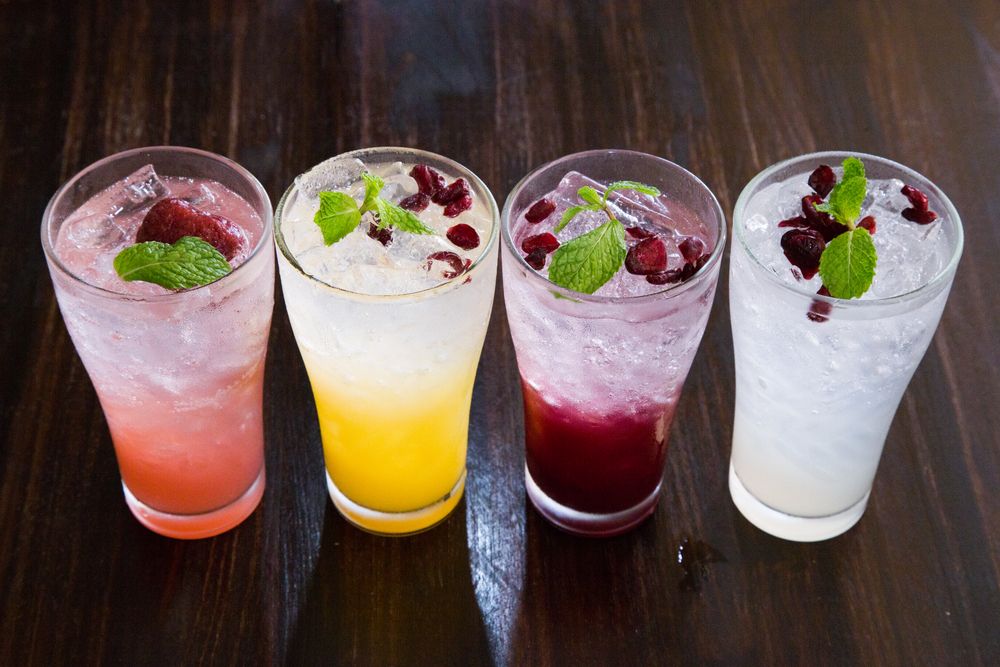 Many people like to know about alcohol at shows. Every luau in Maui that I'm aware of serves alcohol. You'll see that most booking prices include an open bar or drink orders to your table. But they serve a variety of creative non-alcoholic beverages as well.
Also, you'll learn that authenticity varies between luaus. Some people love the tourist experience with huge luaus featuring corny jokes, classic hula dancing, and a buffet with family-style dining.
But more unique luaus are popping up as people desire a more intimate experience with authentic activities. A lot of the smaller luaus also have tableside service and fewer people per table, which you may prefer.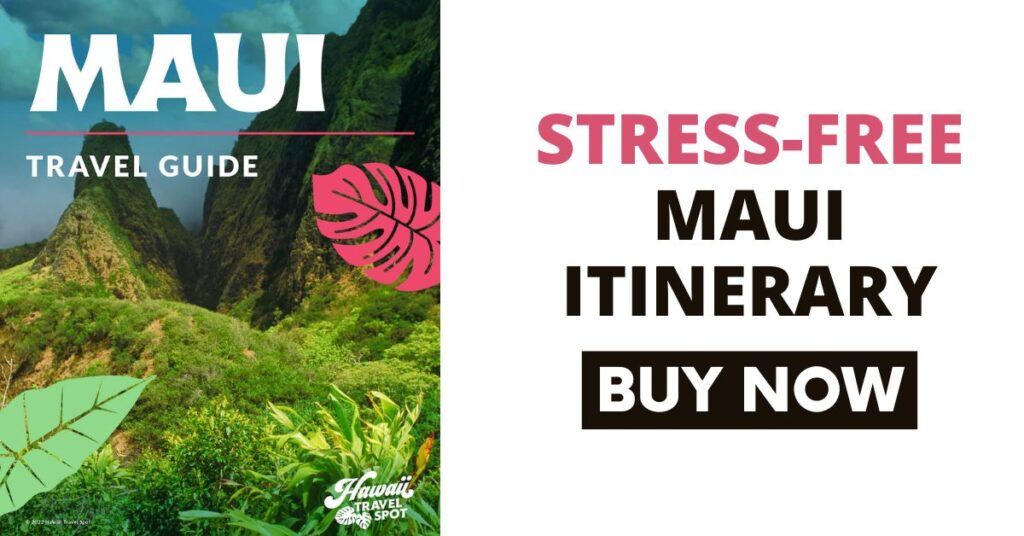 There's a Luau for Everyone
Perhaps you're in Maui for a romantic anniversary or even your honeymoon. Or you might be on your dream vacation with all the kids! Or maybe you're a frequent traveler to the islands like myself and are looking for a unique luau experience. Whatever category you fit into, there's a luau for you.
On my list below you'll find my pick for the best Maui luau for couples and some for families. At a lot of luaus, they'll ask if you're newlywed or on your anniversary and then sing you The Hawaiian Wedding Song! And some have arts and crafts to keep the kids entertained.
Also, if you have dietary restrictions, more and more luaus are offering vegan and vegetarian options and gluten-free foods. Some have fully separate children's menus as well.
You can find a lot of these details when you're booking. However, if you have very specific dietary needs, I suggest contacting the location directly.
Have Fun and Dress Up!
One of my favorite things is coming up with outfits for my family when we're heading to a luau. You certainly don't have to dress up. It's a tourist experience, so some people come straight off the beach in t-shirts and sandals, while others dress up.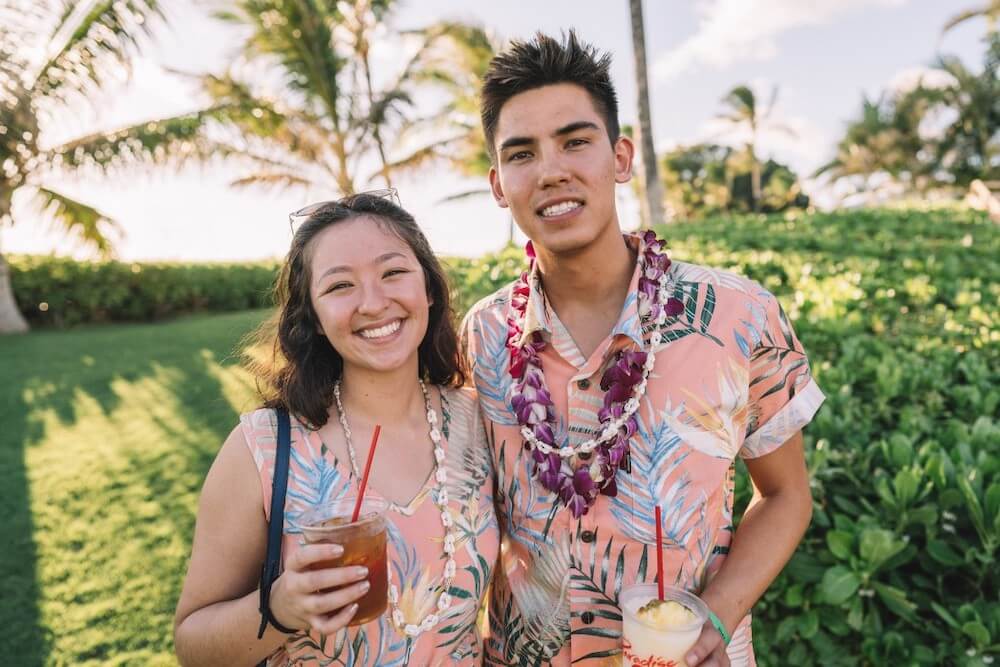 Plus, they give you leis when you arrive, and it's the perfect chance to take pictures for the memories. At the end of the day, it's all for fun. And because most luaus go 3 to 4 hours, wear something you'll be comfortable sitting in!
Book a Luau in Advance
If going to a luau is important for you on your trip, I suggest you book a luau in Maui in advance. Some are sold out months ahead.
If you decide to get Maui luau tickets halfway through your trip, look for one that has multiple shows per week, like the Myths of Maui Luau in Lahaina.
From my experience, it's best not to book a luau for the first night or 2 after you arrive in Maui. Wait until about midway through your trip to fully enjoy it without being jetlagged.
Book a Hawaii Photo Shoot
Whenever we travel to Hawaii, we almost always book a photo shoot with Flytographer. They are super easy, affordable, AND it guarantees that I'll have more than just selfies. You can get $25 off if you book through this link or use the code HAWAIITRAVEL.
Where are the Top Luaus in Maui?
You can find the best luaus in Maui around the resort areas of South Maui and West Maui. We'll start in Lahaina, Kaanapali, and Kapalua in West Maui. Then we'll look at options in Wailea and Kihei.
Lahaina Luaus
Feast at Lele
The Feast at Lele is the best luau in Lahaina and it's my favorite luau on the list!
You'll be greeted with leis and Mai Tais and sit at a private table with table-side service. The Feast at Lele centers around a 5-course meal of Polynesian fare. With each course, a different performance begins.
I think this is the best Maui luau for couples. It's very romantic, located right on the beach with the sunset beyond. You're welcome to bring kids to the show, but children under 2 are only free to attend if they sit on your lap. Check the latest rates and availability.
Old Lahaina Luau
You should book your Old Lahaina Luau tickets well in advance! This award-winning luau is the most popular in Maui and the most authentic. And it's another dinner with a 5-course meal at private tables.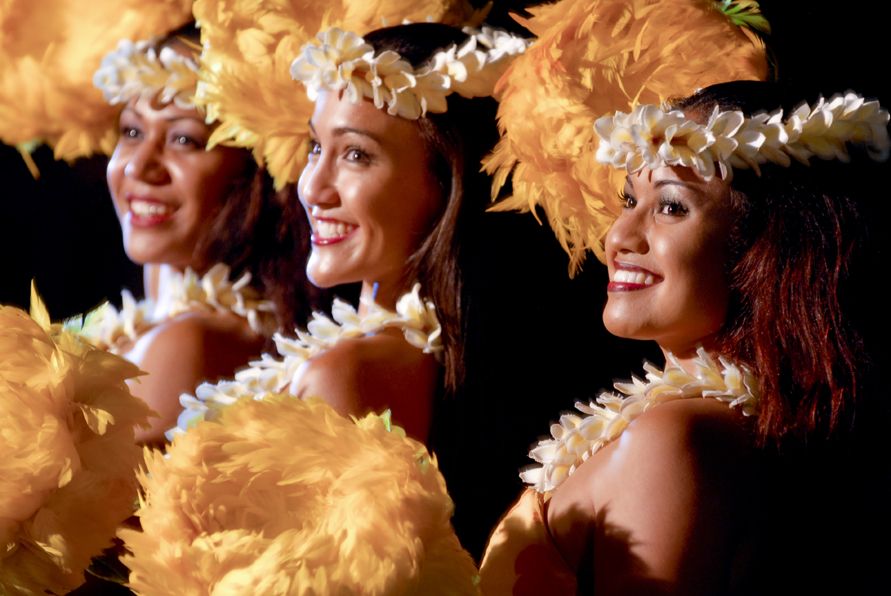 The Old Lahaina Luau presents a mix of both modern and traditional Hawaiian dancing and music. But my favorite part was the mix of modern and traditional foods.
Also, it's fun to choose between traditional Hawaiian floor mat seating and regular table dining! Check the latest rates and availability.
Myths of Maui Royal Lahaina Luau
Myths of Maui Luau is at the Royal Lahaina Resort. It's the longest-running luau in Maui and you'll see why it's such a success!
The oceanfront luau offers an exciting show that starts by unearthing a roasted pig! Then there's a fire show, Polynesian dancing, and more. If you have dietary restrictions, I recommend Myths of Maui. They also have lots of vegan and vegetarian options.
There's a buffet-style dinner of classic Hawaiian food. Myths of Maui is great for those on the budget, as it tends to be the least expensive. And kids under 5 are free. Check the latest rates and availability.
Best Kaanapali Luaus
Drums of the Pacific Luau
You'll find the Drums of the Pacific Luau on Kaanapali Beach at the Hyatt Regency Maui. It's one of the top-rated luaus and I think it's the best luau in Maui for families.
This luau is all about the exciting dance performances and fire show finale! Enjoy an entertaining show geared towards tourists that will teach you all about the history and culture of the Polynesian Triangle.
They like to involve the kids and even bring them up on stage for a few songs. When we were there they also did a fun Polynesian fashion show where you learn different ways to wear a sarong. Check the latest rates and availability.
Maui Nui Luau
Formerly the Sheraton Maui Luau, the Maui Nui Luau is a great option if you're looking for a smaller, more intimate show to attend. The big draw is that it's set in the backdrop of the dramatic, rocky Black Rock Beach in Kaanapali.
Enjoy a Hawaiian buffet, a fire show, Polynesian dances, and storytelling. But what's really cool is that the show features a performer who jumps off the cliffs of Black Rock Beach! Check the latest rates and availability.
Kapalua Luaus
Beach Club Luau at Kapalua Bay
The Beach Club Luau at the Montage Kapalua Bay Resort is an exclusive, intimate luau in Maui. It's only held on Tuesdays and Thursdays each week, and hosts only 40 guests!
Enjoy table-side service at your private table during the show. The entire Hawaiian meal is carefully curated by an award-winning chef. And you'll love the show that's full of authentic Polynesian dance, music, and storytelling.
This is a pretty pricey luau, but it's worth it! And if you have a gluten allergy or want easy vegan and vegetarian options, consider the Beach Club Luau.
Best Luau in Wailea
Te Au Moana Luau
If you're looking for a South Maui luau, you only have a few options, and the Te Au Moana Luau at Wailea Beach Resort Marriott is a great one.
Watch a classic luau show from the oceanfront stage featuring a fire show, Polynesian dances, and ancestral storytelling. This is a larger show that seats up to 400 people. It includes a full buffet and family-style tables.
It's a super family-friendly show. The kids will love the skill presentations like how to cut a coconut or make a flower lei! The Te Au Moana Luau does a great traditional luau. It's best for first-timers that are staying in Wailea. Check the latest rates and availability.
Feast of Mokapu
Another great Maui luau for couples is the Feast of Mokapu. If you're looking for a luxury luau, this is it! It's the most expensive option on my list, and you'll be treated like royalty.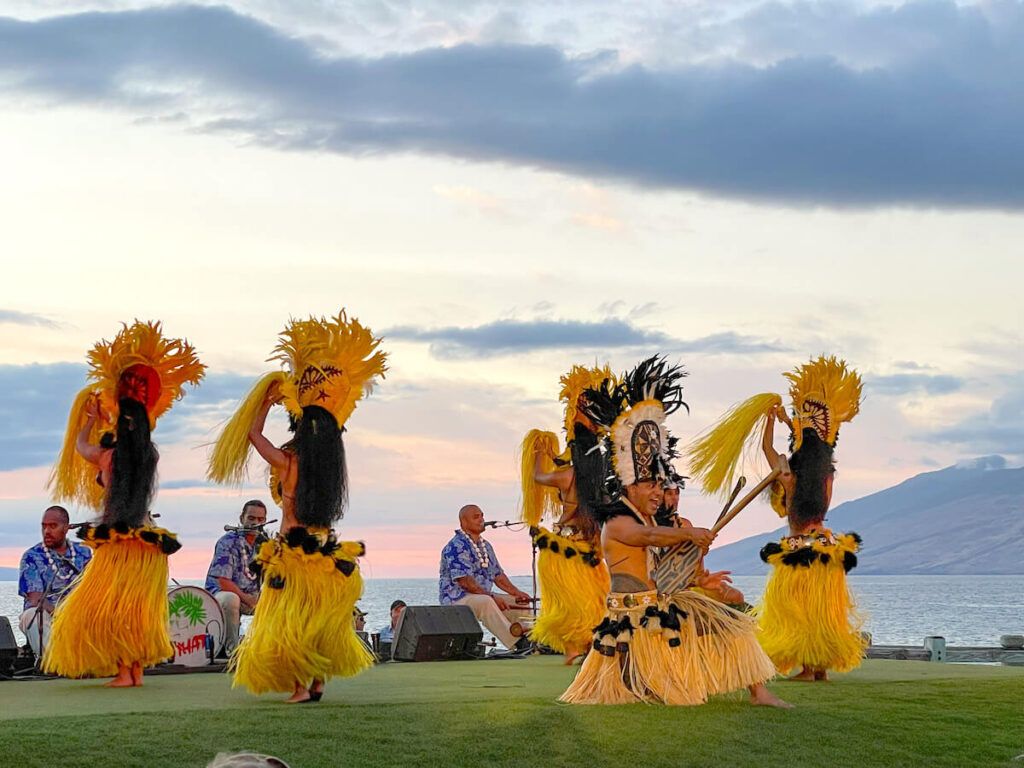 Located at the Andaz Maui, it features a small group of guests with oceanfront views of the sunset. Your ticket will include unlimited cocktails, a menu designed by a celebrity chef, and smaller private tables.
The show is a classic luau presentation but elevated. Enjoy the traditional dances, storytelling, and fire throwing. You'll learn about the history of the Hawaiian people and their connection to the land. Check the latest rates and availability.
Kihei Luaus
Gilligans' Island Luau
Join Gilligans' Island Luau for an authentic, intimate luau, showcasing diverse Polynesian cultures through engaging performances.
Located in Kihei on the Maui Nui Golf Course, this locally owned and operated venue ensures every seat offers an excellent view.
Enjoy its included open bar and feast on a Hawaiian buffet featuring specialties like kalua pork, teriyaki chicken, and mahi mahi.
Don't miss desserts like lilikoi pie and macadamia nut cookies. Their captivating show will guide you through the evolution of Polynesian hula, climaxing with a Samoan fire dancer.
Here, you'll experience Hawaii like never before. Check the latest rates and availability.
Huaka'i Luau
You won't find many Kihei luaus. Most of them are closer to Wailea, but if you're looking for something to do nearby, the Huaka'i Luau is your only option. It's held at the Seascape Maalaea Restaurant on the Maui Ocean Center Aquarium grounds.
Enjoy a friendly, classic luau with dinner in a lanai-style crescent-shaped restaurant overlooking the ocean. There's a buffet-style meal and a full bar.
You could upgrade from general seating to VIP, or add on a lei greeting, but I don't recommend it for the price. Just enjoy an entertaining evening with good food. Check the latest rates and availability.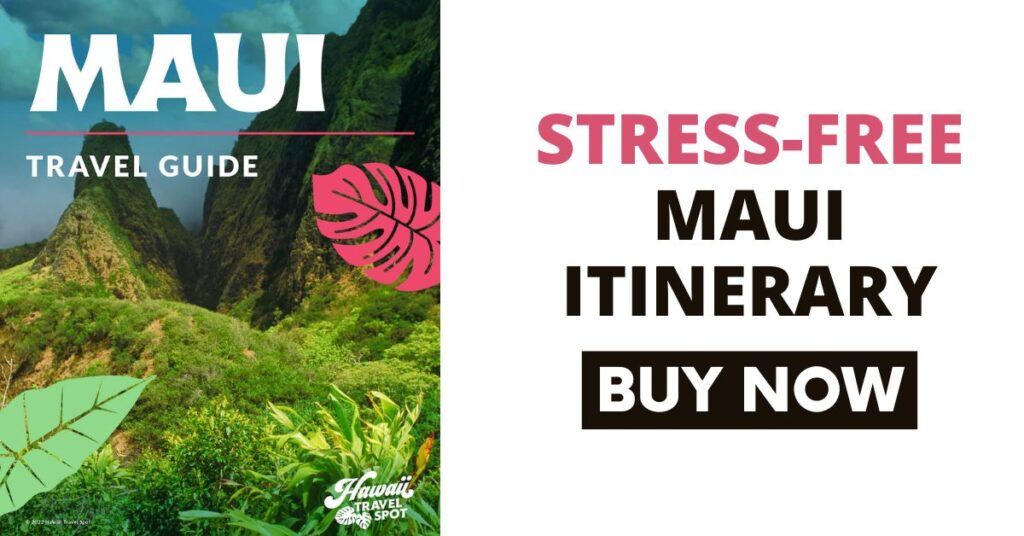 Maui Luau FAQs
Is a luau in Maui worth it?
It depends on whether or not you enjoy cultural experiences and how you'd like to spend your vacation budget. Maui offers a variety of luaus that are kid-friendly, good for couples, farm-to-table, and traditional.
Which hotels in Maui have on-site luaus?
If you don't want to leave your Maui resort to attend a luau, you're in luck! The following Maui hotels offer their own luaus: Grand Wailea, Royal Lahaina Resort, Hyatt Regency Maui, Kaanapali Beach Club, Kaanapali Beach Hotel, Sheraton Maui, and Andaz Maui.
Do you tip at a luau?
That's a personal choice. If you are attending a luau where you have wait staff (like a plated dinner), it's customary to tip. Same for the bartenders. But you aren't obligated to tip if you buy a pre-paid ticket and it's a buffet without much service.
Book One of the Best Luaus in Maui
The best luau in Maui is one that leaves you satisfied when you leave. I think that you just can't go wrong with the Feast at Lele with a wonderful show and a 5-course meal with that extra touch!
I've given you my best tips for how to choose the best luau in Maui and shared the ones I consider to be the best. There are a variety of options with different price points, experiences, dining styles, and more. My last tip is to remember to tip your waiters and other servers and just enjoy the whole experience!