Are you planning a Kauai vacation and want to book an adventure? Keep scrolling to find out the best Kauai zipline tours worth checking out!
This list of the best Kauai zipline tours was written by Marcie Cheung (a Hawaii travel expert) and contains affiliate links which means if you purchase something from one of my affiliate links, I may earn a small commission that goes back into maintaining this blog.
Kauai is one of the most beautiful and lush islands on Earth – perfect for tourists who want to admire natural attractions.
There are many activities to do on Kauai, but ziplining is one of the most popular. If you're looking for an adrenaline rush, then this is the activity for you!
The best part is that no matter your experience level, there's a zipline tour for you. Soaring through the air over Kauai's beautiful landscape is an experience you'll never forget.
You might wonder about my credentials – well, I've been to Hawaii 40+ times, ensuring an expertise that stands out.
Kauai offers some of the best zipline tours in the world. You won't regret adding this activity to your itinerary!
Keep scrolling to find out which zipline tour on Kauai is right for you!
See my top-rated Kauai zipline HERE!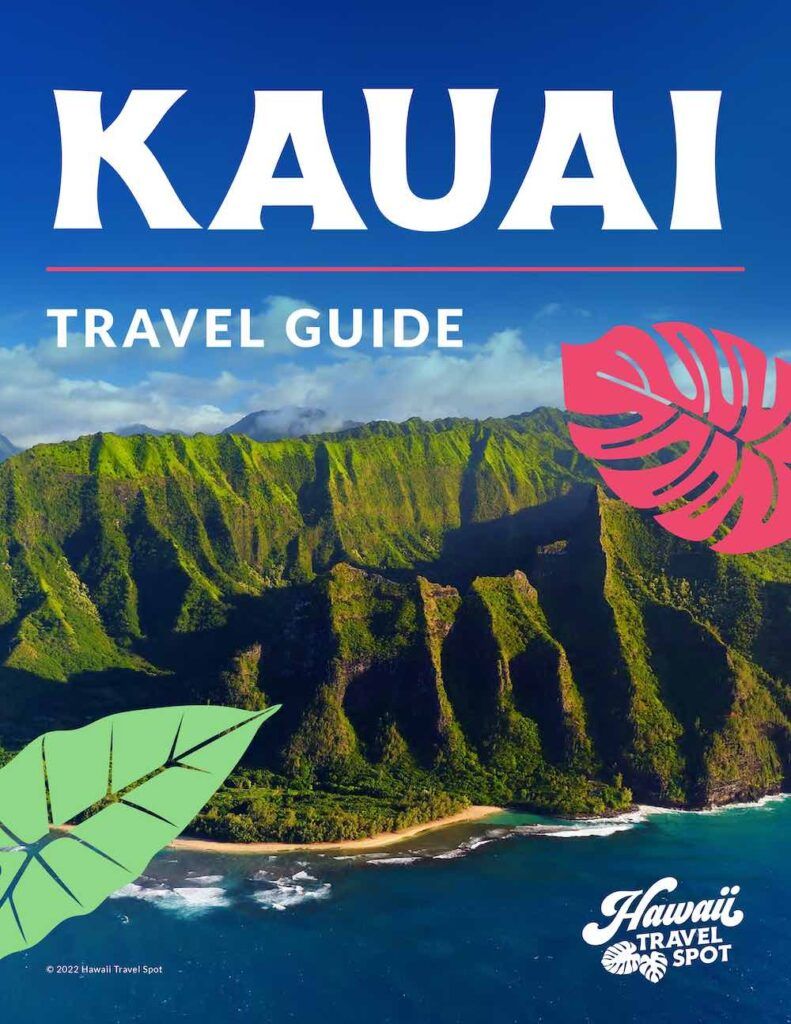 The Best Ziplines on Kauai
Here are some of the best Kauai zipline tours, perfect for an island adventure that you'll remember for the rest of your life!
1. Kipu Safari Adventure
This immense 7-hour tour is one of the most unforgettable adventures in the world. Beginning at the Nawiliwili Harbor, the Kipu Safari Adventure will take you on a tour through Kauai island. You'll engage in an immense variety of activities and have a lot of fun!
For those traveling in groups or with their family, this is also the perfect option. The tickets for children from ages seven to fourteen are reduced in price. Check out the latest prices and more details here!
The trip will start at the Nawiliwili Harbor, where you'll go on a two-mile kayaking trip through the Huleia River. As you kayak, the tour guide will tell you about the geology and history of the beautiful forests surrounding you. You'll even pass by some towns!
Once you finish kayaking, you'll go on a short hike to a small, isolated waterfall, where you'll admire the view, bask in the tranquility, and even swim in the pool the waterfall feeds into! If you're in a daring mood, you can even try swinging across the pool using a rope swing!
Finally, before you go ziplining, you can take a wagon ride across the Kipu Ranch, a 3,000-acre cattle ranch with a lot of different animals. You'll even pass by the areas where Jurassic Park, The Descendants, and Raiders of the Lost Ark were filmed!
After you eat the lunch they provide, you'll then go on a 3-line ziplining adventure, accessible through suspended bridges in the forest. You'll pass over stunning views and can even zipline into a stream-fed pool!
All protective and ziplining gear is provided to guests, and the tour guides will go to great lengths to make sure everything is safe. This is one of the longest and most fun tours in this list, so be sure to make time in your itinerary! Check rates and get more information.
2. Koloa Zipline
If you're looking for a brief, fun, and straightforward ziplining experience, the Koloa Zipline is the tour for you. This quick 3-hour tour takes you on a wonderful trip over Kauai's verdant greenery. It provides a simple and straightforward birds-eye view of this unforgettable island.
As you zipline, you'll catch glimpses of vivid forests teeming with life, adorned with colorful tropical flowers, and even scattered with tropical birds. As you're ziplining, you may see vivid flashes of color that are typical to Kauai's landscapes!
Take the time to admire Kauai's landscapes as you zipline. You'll pass over valleys so deep they seem carved into the earth, stunningly immense mountains, and huge stretches of tropical forests. Get tour specifics here.
As you zipline, you'll notice that you're able to move freely around due to the unique nature of the Koloa Zipline gear. Streamlined to be as comfortable and safe as possible, there's no risk of accidents or discomfort if you're ziplining with this tour – only an unforgettable experience!
If you're the daring type, be sure to try out the famous "Superman" pose that puts you horizontally parallel to the zipline, head-first and arms out. Experience what Superman must feel every day, flying through the landscapes of Kaui! Check out the latest rates and more information.
3. Koloa Zipline Flyin' Kauaian Adventure
If you want a shorter tour that's focused exclusively on ziplining, this is the tour for you. Featuring 3.5 hours of exclusively ziplining, this 4-hour tour focuses entirely on taking you on an airborne adventure through some of the prettiest parts in Kauai.
The Koloa Zipline Flyin' Kauaian Adventure is the only option in Kauai for "Superman"-style ziplining, where you'll be riding horizontally and head-first. This tour truly makes you feel like you're a superhero, flying high above the forests of Kauai.
If you're traveling with your family, keep in mind that children below the age of seven can't participate in ziplining for both safety and logistical concerns. The ziplining itself is more on the wild side and can last a long time, making it difficult for kids to enjoy. Check out the latest prices and more details.
The zipline tours over a total of eight famous sites where now-famous movies were filmed, as well as the mountains, coasts, and beaches of Kauai island. If you're looking for an unmatched way to experience Kauai's beauty, this is the tour for you.
While you prepare to go, be sure to dress correctly for the occasion. Wear long pants and stay away from shoes such as sandals or flip-flops. Those are so easy to lose on ziplines that you're actually not allowed to wear them on the zip line.
If you're worried about safety or fear of heights, don't worry – the guides will be with you every step of the way. They will ensure that all your gear is correctly equipped and that the line and harness are functioning correctly.
Between ziplining journeys, you'll also be treated to drinks and snacks. Get tour specifics here.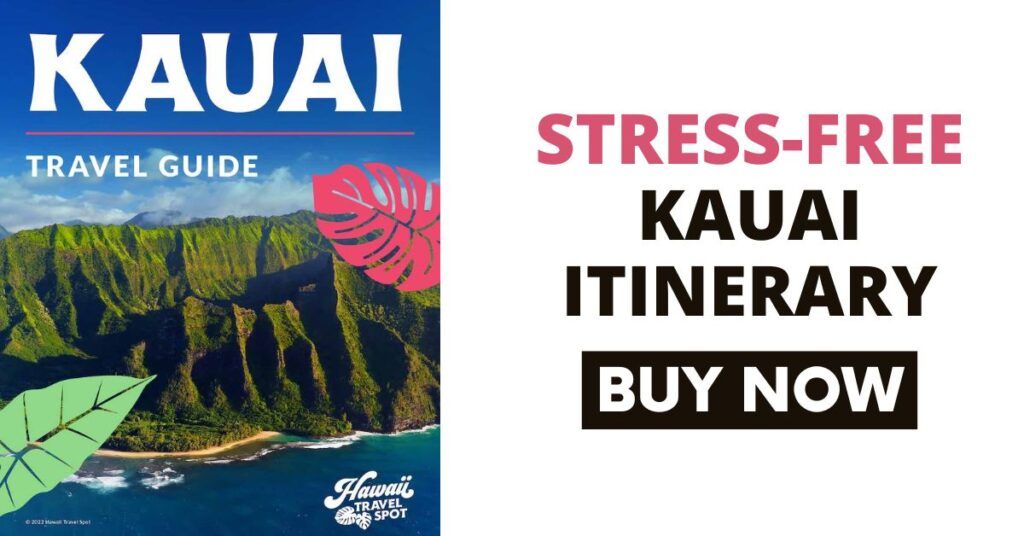 4. Kauai Backcountry Treetop Canopy Zipline and Swim Adventure
This 3-hour tour features seven zip lines, beautiful sights of mountains, hidden groves, sugar plantations, and beach isles, and a refreshing swim in a cool clear spring to wrap the journey up. You'll be sure to make some unforgettable memories on this tour!
The tour begins early in the morning, and you'll be taken via a luxury four-wheel vehicle to the zipline base. On the way, you'll pass through a private sugar cane plantation and beautiful natural attractions. And your tour guide will teach you about the nature, culture, and history of Kauai island.
After you reach the zipline base, you'll be given an extensive safety briefing. The guides will prepare you for any (unlikely) extraneous situation that may arise. You'll then get geared up using the ziplining gear they'll provide.
From there, the Kauai Backcountry Treetop Canopy Zipline and Swim Adventure will take you on an unforgettable journey flying over the valley below. You'll admire Kauai's beautiful countryside views, rivers, and verdant green forests. You'll zipline through seven lines in three hours.
You'll have a lunch break at the secluded Bamboo Grove, where you'll get to make your own sandwich and indulge in a variety of drinks. Finally, regain some energy by swimming in a mountain stream! Check out the latest prices and more details.
5. Outfitters Kauai Kipu Ranch Zipline
This tour is definitely one of the more intense and scary on the list. It stretches a full 4,000 inches above ground level and 4,000 feet long. Although this tour can last anywhere from 1.5 to 3.5 hours, the entire tour is only one line long.
Although children above the age of seven can participate, the long stretch of ziplining so far above ground can scare many of them. So I'd definitely check in with your family and kids before booking a place on this tour.
As one of the most straightforward, thrilling, and low-cost zipline tours on this list, the Outfitter Kauai Kipu Ranch Zipline is the best choice for any adventurer hoping for an experience that'll get your heart racing!
The tour also offers drinks such as soft drinks, juice, and water to any thirsty customers. The area will be very hot during the tour, so be sure to keep hydrated and safe! You'll also be offered freshly baked and delicious Hawaii cookies.
An average tour lasts about ninety minutes, and you'll be guided by a tour guide during the entire process. They'll make sure your experience is safe, comfortable, and a once-in-a-lifetime memory! Check the latest rates and availability.
6. Poipu Valley Skyline Zipline Eco Adventure
This three-hour tour takes you on eight separate zip lines that stretch 200 inches above ground level. Each of the zip lines have unique names and stories behind them: Ka Holua Manu, Nohili, Alekoko, Alae, Kiki A Ola, Nounou, Kaikapu, and Wainiha.
Admire the many sights of Kauai on this unforgettable zipline tour. You'll sour over valleys, mountains, beautiful flowers, and the greenery that gives Kauai the nickname "the Garden Isle." As you zip line, you'll create some truly unforgettable memories.
Some of the most notable lines on this journey are line eight, Wainiha. Named after a valley on the North Shore of Kauai, it features a steep drop that'll get your heart racing no matter how experienced you are.
As you go through these eight lines, tour guides will assist you and ensure your safety as well as telling you about the meaning of the lines' names and the history behind them. Be sure to pay close attention!
If you're traveling with family and kids, the Poipu Valley Zipline Eco Adventure is definitely one of the more kid-friendly options on this list.
Open to children ages ten and above, the ziplines are relatively brief, there're a lot of breaks, and the views are entrancing even for younger people. Check out the latest rates and more information.
Kauai Zipline FAQs
Do I have to be in shape to zipline?
It totally depends on the tour you take! While ziplining can definitely require some physical skill, especially when they add in obstacle courses, basic zip lines that are focused on the sights and sounds around you are usually pretty easy to get through! Many of these tours also have accommodations for those with physical disabilities.
How dangerous is ziplining?
It is not dangerous at all! While riding through the sky on a single iron cable may seem precarious, it is very safe. The cable you're hooked to is weight-rated, and your harness is always thoroughly checked by guides. You'll always be "accompanied" by your guides, who're safety experts and will make sure you are comfortable and having fun.
What clothing should I wear for ziplining?
Your harness has to carry your entire weight, so I'd wear somewhat substantial clothing, such as cargo shorts or jeans for your bottoms and a T-shirt or sweater for your tops. I'd also recommend close-toed shoes!
Is ziplining scary?
While the idea of horizontal free-falling through the air can be intimidating, considering the emphasis these tours place on safety and comfort, you should not be worried. Ziplining is probably safer than the vast majority of other activities you'll do on Kauai!
Should You do a Kauai Zipline Tour?
Absolutely! It's the ultimate Kauai adventure to add to your Hawaii itinerary.
While the immense selection of high-quality Kauai tours may seem impossible to choose from, remember to take into account your own personal factors such as who you're traveling with, time allocations, and similar factors that will influence your decision.
No matter which tour you choose, you're sure to experience a once-in-a-lifetime adventure through the skies as you admire the views of Kauai from the perspective of a bird.