Do you need some advice on planning your first trip to Hawaii? Before you plan a trip to Kauai, find out information that nobody will let you know!
This post about how to plan a trip to Kauai contains affiliate links which means if you purchase something from one of my affiliate links, I may earn a small commission that goes back into maintaining this blog.
My friends frequently ask me for suggestions on how to plan a trip to Hawaii. Because I've been to more than 40 times in the last 25 years and am generally aware of where to find the finest Hawaii holiday deals, I believe this is the case.
The hardest part of organizing an unforgettable trip to Hawaii is deciding which Hawaiian island is right for your trip.
Despite the beauty of each island, I believe that a vacation on Kauai is the best.
This is true because there are so many activities on Kauai with kids of every age. For visitors seeking simple Kauai vacation ideas and logistics, I have a ton of Kauai recommendations.
Since our children were infants, we have taken them to Kauai very often. As a result, we have learned many insider secrets about the Hawaiian island that we wish we had known beforehand.
We also have a lot of insider knowledge because my mom lives there!
You should read this before your trip, whether it's your first time to Kauai or planning a Hawaiian vacation for the first time.
For my top travel advice for Kauai, keep reading!
Don't have time to read a bunch of Hawaii blog posts and reviews? Here are some of our top picks for visiting Kauai.
Popular Kauai Tours/Activities
Favorite Kauai Resorts/Hotels
Grand Hyatt Kauai (this Poipu resort has a luxurious pool area, romantic restaurants, and a stunning ocean view)
Koloa Landing Resort (this is a luxury resort with an amazing pool area and truly spacious rooms)
Royal Sonesta Kauai (we LOVE the pool here because it's the largest one in Hawaii)
Want to Rent a Car in Hawaii?
One of the best places to rent a car in Hawaii is Discount Hawaii Car Rental because they get the best rates from top national companies like Alamo, Dollar, Thrifty, Avis, Enterprise, Budget, and Payless.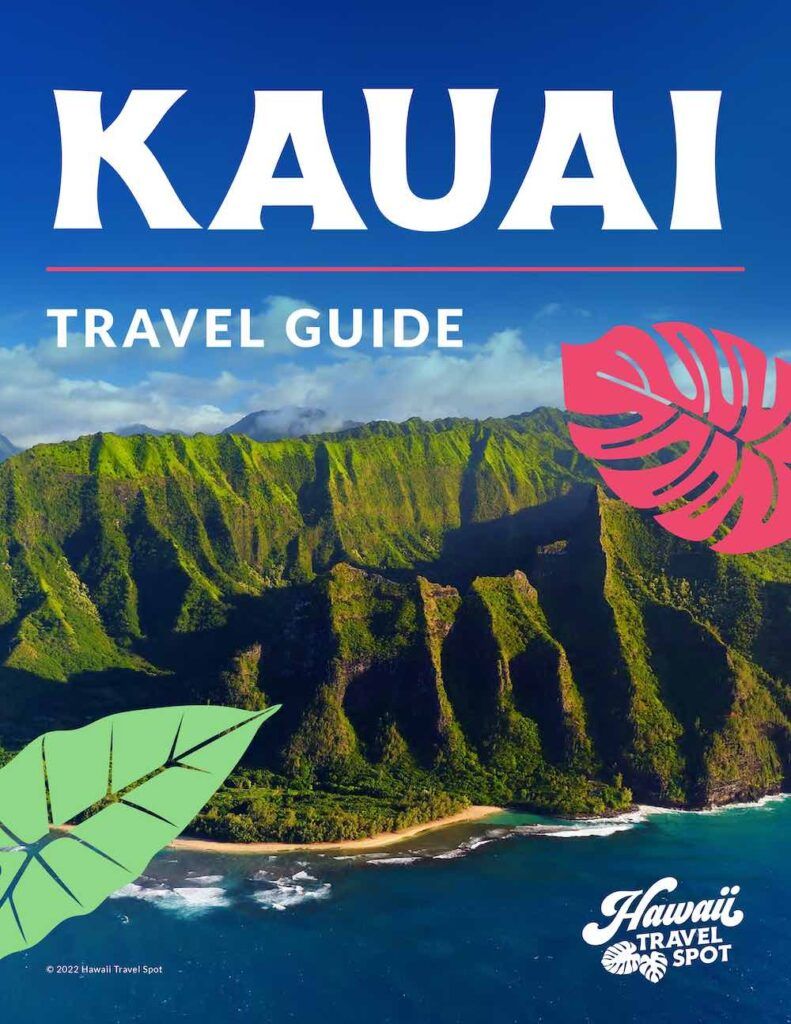 Kauai Vacation Planning Tips
1. 7-10 Days is the Typical Kauai Vacation Length
You should stay at least a week if you truly want to experience the best of Kauai.
In this manner, you'll have enough time to see the North Shore, the East Shore, and the South Shore.
You can take part in several tours and excursions, eat at a variety of tasty restaurants and food trucks, and yet have time for some beach days and poolside relaxation.
You'll want to be able to fully enjoy the laid-back atmosphere of Kauai without feeling rushed.
Save Money with Points
Here are the best credit card offers for people who travel and want to use points to pay for airfare and hotels in Hawaii.
2. It's Easy to Day Trip to Kauai
Although a journey to Kauai should ideally last seven days or longer, island hopping from another Hawaiian island will allow you to see the island in a hurry.
To make the most of your time if you're taking a day trip to Kauai, attempt to book one of the morning's first flights and one of the evening's final flights.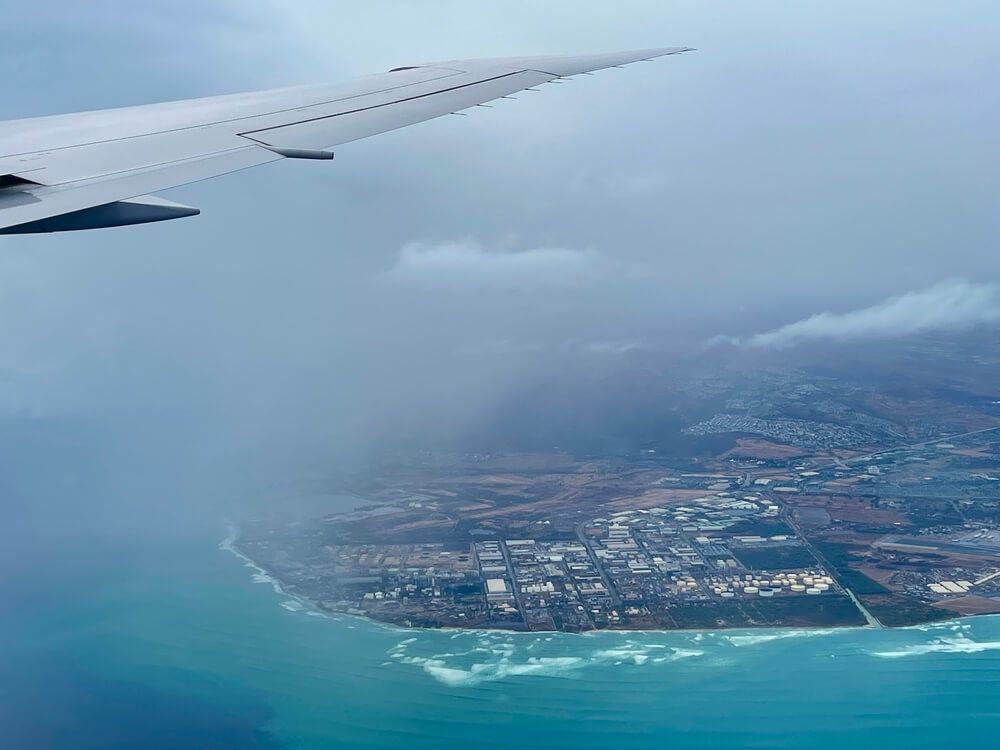 I advise you to create your ultimate list of things to do in Kauai and then reduce it to just one or two items.
Even if some of the Kauai activities are half-day or full-day excursions, you won't be able to complete them all in a single day.
I suggest looking for activities unique to Kauai (like seeing Waimea Canyon, driving up to Hanalei, or going sugar cane tubing.)
Another option is to simply take in the experience of visiting a different island, indulging in shave ice, going snorkeling, and checking out Kauai's food scene.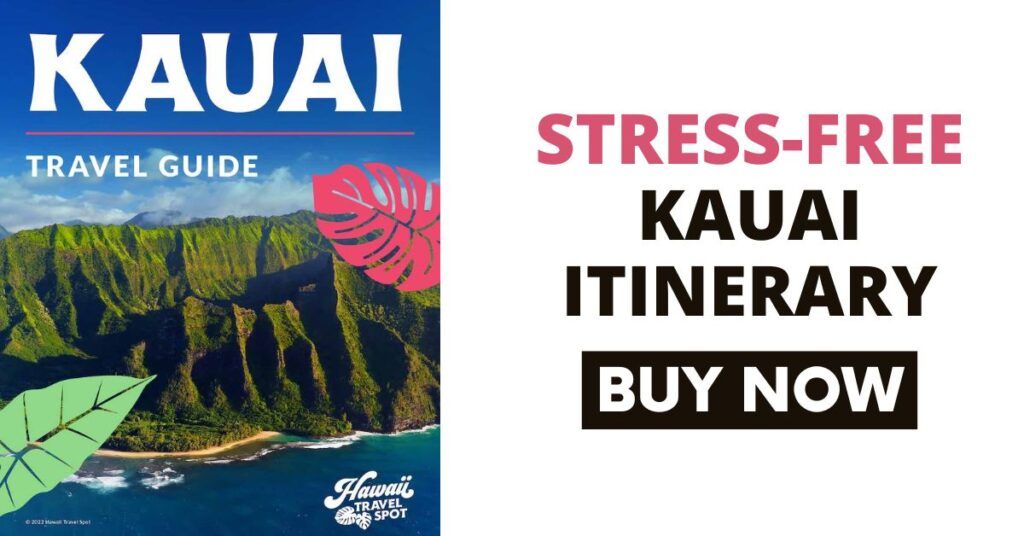 3. The North Shore is the Rainy Side
Because it's so beautiful up there, many people believe that the North Shore is the greatest spot to stay on Kauai.
The lush, tropical vegetation and gorgeous coastline indeed make it very stunning.
But because it rains so often, there is a lot of greenery.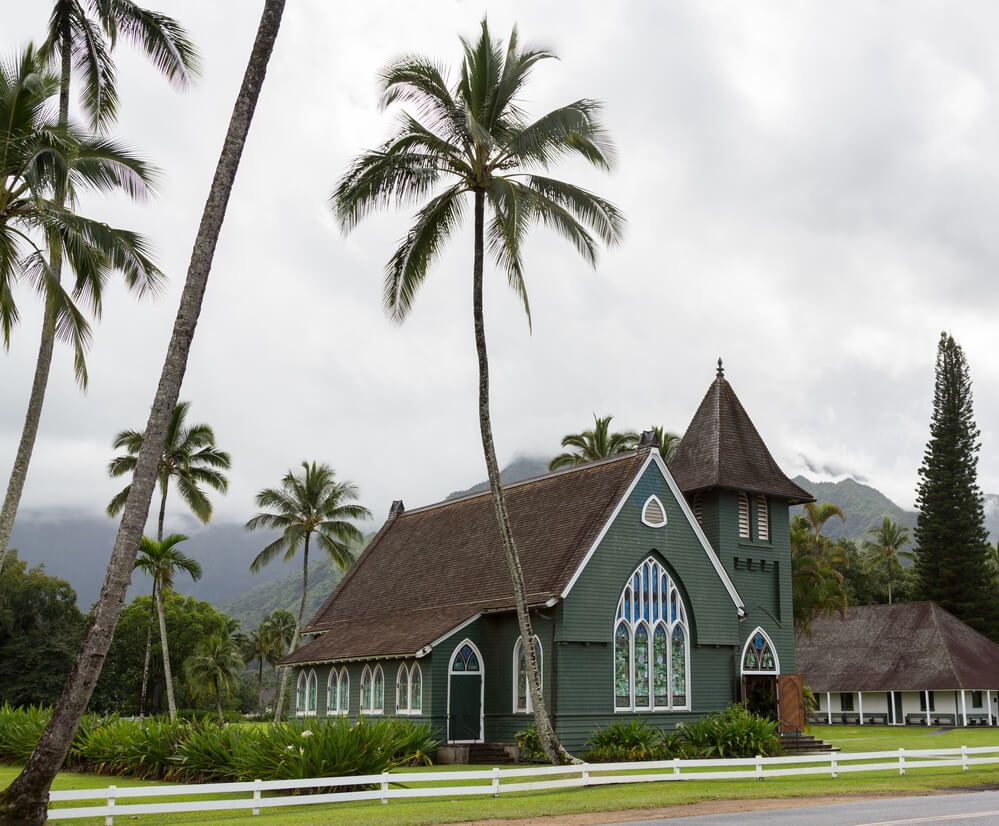 The road leading to Hanalei may occasionally close depending on how much rain falls. Therefore, if you decide to stay there, you can be detained there for a few days while the route is closed.
Also, check the weather before organizing a day trip there.
In case it decides to rain the rest of the vacation, we normally travel up to the North Shore on the first day that it is sunny and clear.
4. Highway Doesn't Go All The Way Around
It's a common myth that you can drive all the way around Kauai.
The Na Pali Coast, a significant impediment, stands in the way of the highway's ability to connect the North Shore and West Shore.
Even though it might not seem important, you should nonetheless make plans for traffic. You see, there is only one way to travel both up and down the shore.
You can use a few bypass roads to speed up your journey during times of heavy traffic, but generally, it will take longer than you anticipate to get from the South Shore to the North Shore and vice versa.
For instance, a trip to Waimea Canyon could take up to two hours if you were staying in Princeville and there wasn't any traffic.
Book a Hawaii Photo Shoot
Whenever we travel to Hawaii, we almost always book a photo shoot with Flytographer. They are super easy, affordable, AND it guarantees that I'll have more than just selfies. You can get $25 off if you book through this link or use the code HAWAIITRAVEL.
5. Reserve a Kauai Rental Car
Wondering how to get around Kauai? You should rent a car in Hawaii in Hawaii regardless of where you stay in Kauai (or any other island).
This is because some of the best things to do in Kauai necessitate driving, and the island lacks excellent public transit.
In addition, fewer tour operators on Kauai will pick you up at your hotel (as opposed to those on Oahu's Waikiki Beach).
Bringing your own car seat rather than renting one from the rental car agency is one of my top recommendations for families renting a car in Kauai.
In this manner, you can be certain that it fits your child properly and that they are already at ease wearing it.
Driving a rental car in Hawaii can save you a good amount of time because you won't need to make as much advance planning and may decide how long you want to spend anywhere.
I strongly advise getting the Kauai Shaka App. You can get an audio tour of your driving locations by using this GPS-based Hawaii travel app. It's inexpensive and jam-packed with knowledge. DOWNLOAD THE APP.
Discount Hawaii Car Rental is among the top places to rent a car on Kauai. They receive incredible discounts on well-known national companies, including Payless, Alamo, Budget, Thrifty, Enterprise, and Avis. Check out the latest prices and more details.
If you don't have a driver's license, the best option is to stay at a resort with a shuttle or one where you can stroll to restaurants and activities and reserve tours that include pickup.
6. South Shore is the Sunny Side
Due to its reputation of being on the sunny side of the island, Poipu is the most popular area to stay in Kauai.
On Kauai, it might be pouring outside, but there's a decent chance you'll find at least a little sunshine on the South Shore.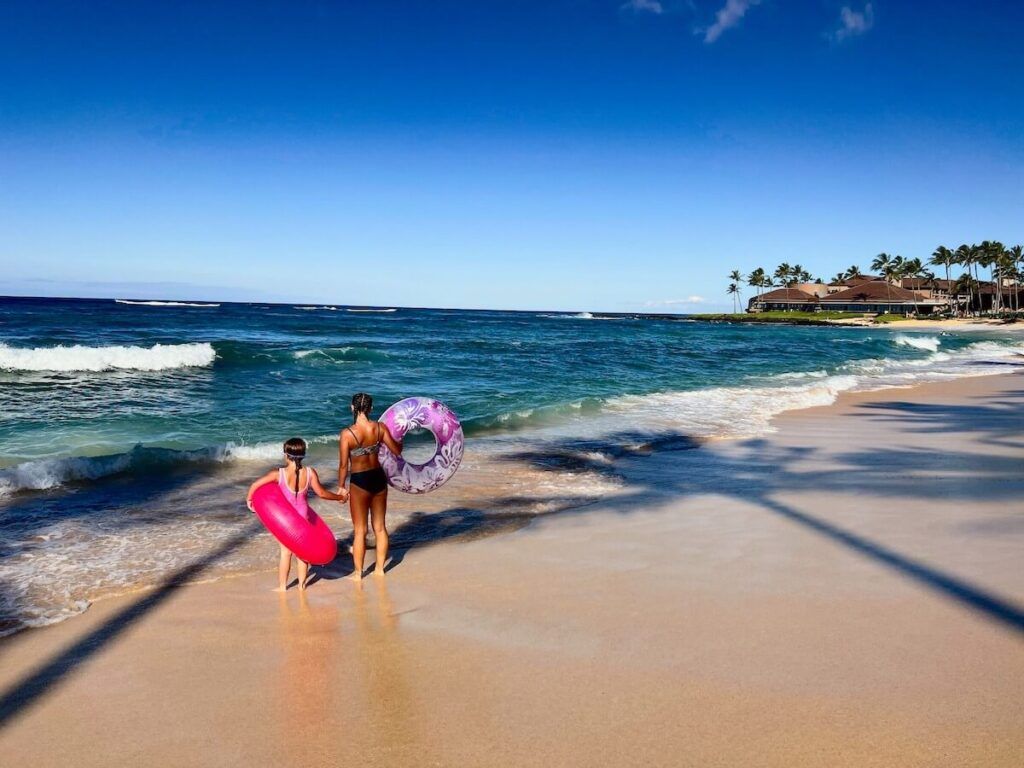 Booking a hotel or resort in Poipu if you're visiting Kauai in the winter will help you make the most of the bright days during the rainy season. There are also lots of cool Poipu vacation rental options.
Keep the South Shore on hand the rest of the year in case it rains on the North or East Shore.
7. Kauai is a Foodie Island
About ten years ago, Kauai truly advanced in the culinary world.
You can discover a ton of delectable food trucks here (several of which have now opened brick-and-mortar restaurants), as well as casual and fine dining.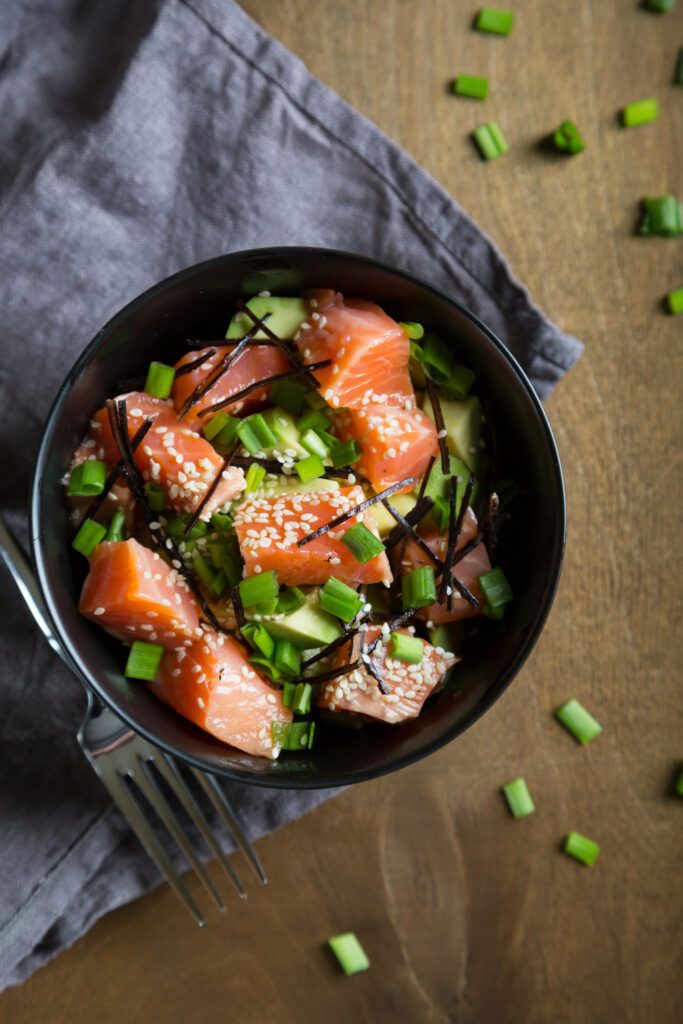 In addition, Kauai is renowned for its abundance of organic food, vegan and vegetarian eateries, and farm-to-table establishments.
They also provide some really fantastic Kauai Food Tours that take you to all the top locations to sample some amazing cuisine. Check the latest rates and availability.
8. Can't go to Haena Without a Reservation
Haena State Park is a well-liked attraction on the island of Kauai. On the North Shore, here is where the road comes to an end.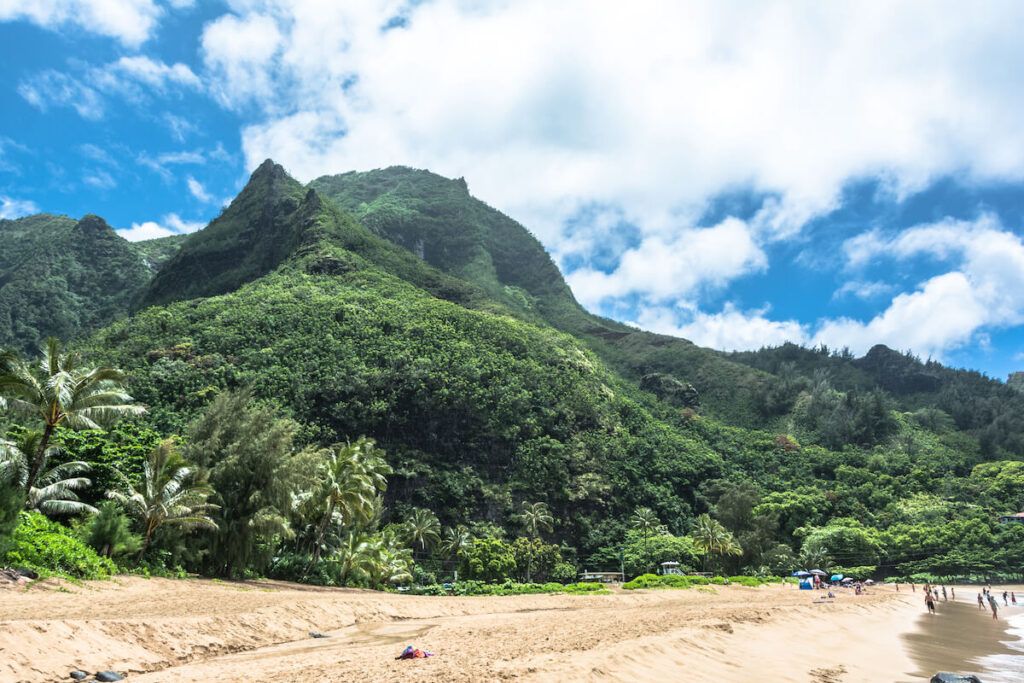 The hula mound, Ke'e Beach, and trekking trips to Hanakapiai and the Kalalau Valley are popular draws for visitors.
There has long been a parking problem there, so a few years ago they turned it into a park that accepts reservations only.
Each day, they have 100 parking spaces reserved in their lot. However, a shuttle is also available to transport you to the park. Both call for reservations in advance.
Make your Haena State Park reservations here
9. Waimea Canyon Has Fickle Weather
I'll never forget the time my friend and I went up to the Waimea Canyon very early in the morning only to discover that a sea of dense fog had obscured the vista.
Such a letdown, I tell you.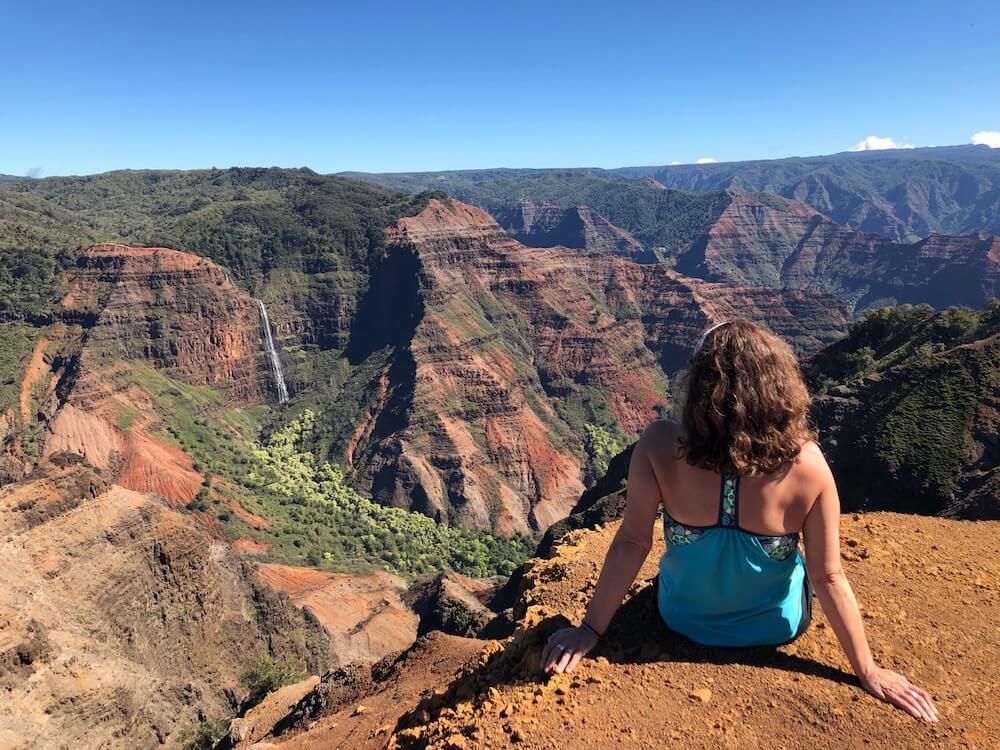 However, because we were inexperienced, we didn't consider checking the weather before we left. Don't make that mistake!
Due to the distance, you might want to spend a few hours hiking at Waimea Canyon or continue on to Kokee State Park to explore.
Undoubtedly, it's among the top things to do on Kauai under $10!
10. Kauai Luaus are Unique
I frequently hear individuals claim that you only need to do a luau once because it is all the same.
I can categorically state that most Kauai luaus are unique in their own unique way because I am a professional hula dancer.
Smith Family Luau is one of our all-time favorite luau experiences on Kauai. You can first take a boat ride to Fern Grotto, then wander through their magnificent garden before going to the luau. Find best prices and check availability.
Additionally, there is Luau Kalamaku, which offers a train tour through the Kilohana Plantation followed by a theatrical storytelling performance about the arrival of the Polynesians in Hawaii. Find the best prices here.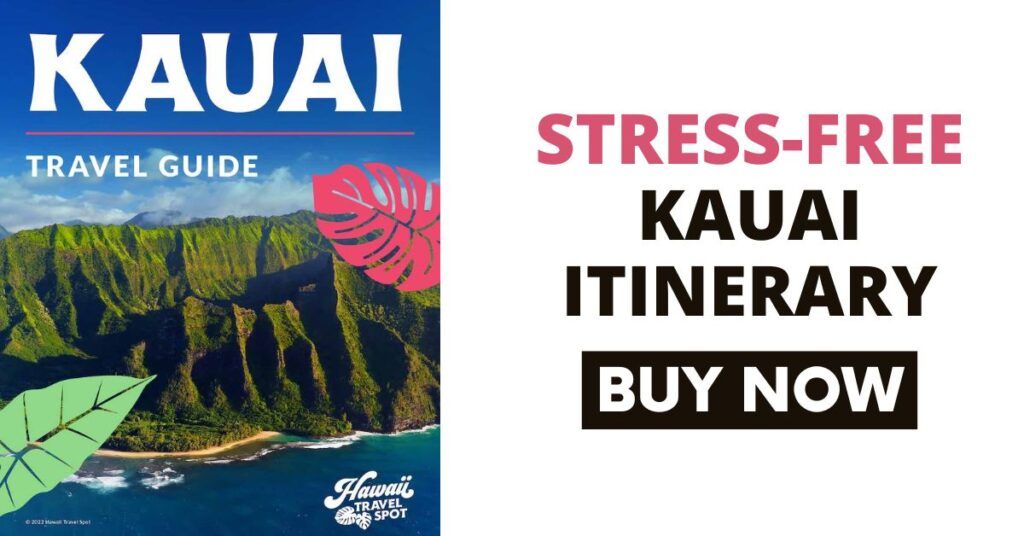 How to Plan a Trip to Kauai FAQ
How many days is enough in Kauai?
If Kauai is the only Hawaiian island you plan to visit, you should plan on staying there for at least 7 to 10 days. That will leave you with plenty of time to take a couple of day trips, go on a few tours, check out the beaches, and chill.
Do I need a car in Kauai?
To see and do everything on Kauai, you'll need a car or other motorized vehicle unless you have a reasonably flexible schedule. One major highway goes almost around the whole island (with the Na Pali Coast as the exception).
What is the rainiest month in Kauai?
On Kauai Island, it rains all year long. With an average rainfall of 5.2 inches, January is the wettest month on Kauai Island. With an average rainfall of 1.0 inches, June is the month that rains the least on Kauai Island.
Planning a Trip to Kauai Wrap Up
There you have it, then! My best advice for first-time visitors who wish to organize a trip to Kauai like an expert! With these Kauai travel tips, you're sure to have a memorable Kauai vacation!