Are you hoping to go fishing on Maui? Keep scrolling to find out the best Maui fishing charters worth booking.
This list of Maui fishing charters contains affiliate links which means if you purchase something from one of my affiliate links, I may earn a small commission that goes back into maintaining this blog.
Ready to reel in a big one?
Hawaii is world-famous for its fishing, and Maui is no exception. From the pristine blue waters to the abundant marine life, there are plenty of opportunities for the perfect catch.
With plenty of Maui fishing charter options to choose from, it can be tough to know which one is right for you.
This guide will help you make the best decision and have a fishing experience you'll never forget.
The waters around Maui are teeming with fish, so you're practically guaranteed to catch something big! Whether you're a beginner or an experienced fisherman, there's a charter out there that's perfect for you.
Keep scrolling to find out the best Maui fishing charters worth booking on your next Maui vacation.
Don't have time to read a bunch of Hawaii blog posts and reviews? Here are some of our top picks for visiting Maui.
Popular Maui Tours/Activities
Favorite Maui Resorts/Hotels
Hyatt Regency Maui (this has a swim-up bar and tons of amazing amenities)
Andaz Maui (this is a luxury resort with the best luau on Maui)
Honua Kai Resort & Spa (this is one of our personal favorites because there are tons of pools and there are condo options)
Want to Rent a Car in Hawaii?
One of the best places to rent a car in Hawaii is Discount Hawaii Car Rental because they get the best rates from top national companies like Alamo, Dollar, Thrifty, Avis, Enterprise, Budget, and Payless.
Want to skip all the planning and just access my detailed Maui itinerary complete with daily schedules, fun activities, and travel hacks? Click the button below.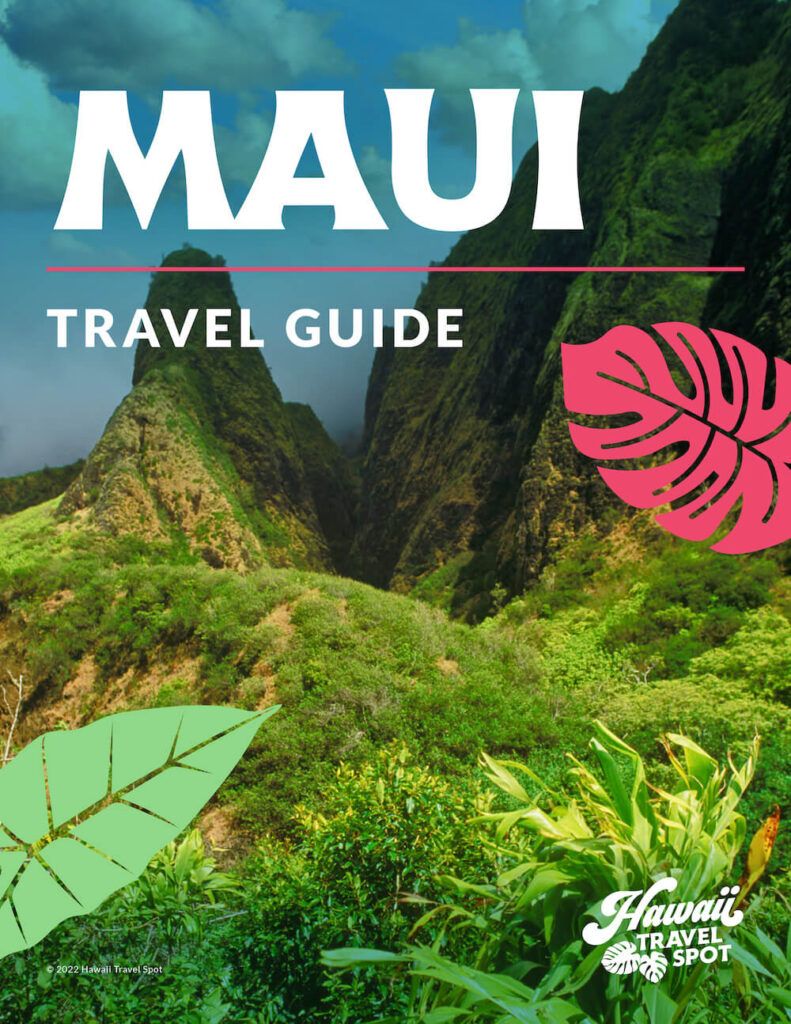 Best Maui Fishing Charters
When it comes to the best fishing charters in Maui, the options are seemingly endless. From deep sea fishing to fishing by the reef, there is something for everyone.
Whether you are a novice angler or a seasoned pro, here are some of the best Maui fishing charters!
1. Makai Adventures
One of the best Maui fishing trips is with Makai Adventures. They are located in Lahaina and offer half-day tours for bottom fishing. The crew will clean all your fish for you, and you get to keep your catch!
All fishing gear is included in your tour; all you need to do is bring your own food and drinks. 8 anglers are allowed on this boat, so you can easily have a great time with friends and family with children over 4 years old.
This fishing adventure costs around $230 per person for adults and $189 for children. You can also snorkel and go whale-watching with this group too!
2. Automatic Sportfishing
Also located in Lahaina, Automatic Sportfishing will take you on one of the best sportfishing tours you'll ever experience. They have caught humongous fish such as Blue Marlin, Ahi, Mahi Mahi, Wahoo, and many others, and they will teach you how to do the same!
You can go on a full-day tour with them that leaves around 3 am. If you are an avid fisher looking to catch some great Hawaiian fish, this is the tour for you.
This group also offers shorter offshore fishing charters ranging from 4 to 8 hours. For those short on time, you can enjoy a 2-hour inshore fishing experience that is great for smaller children and beginners.
3. Finest Kind Sportfishing Maui
Finest Kind Sportfishing is one of the best Maui fishing guides who hold the Lahaina Harbor record of catching the biggest Pacific Blue Marlin that weighed over 1100 pounds! It is a family-owned group that does everything in its power to help you catch the best fish during your tour.
With both private and shared fishing charters, you can go enjoy the waters for 4, 6, 8, or 10 hours at a time. Prices range from $300 to $2500, depending on what package you choose.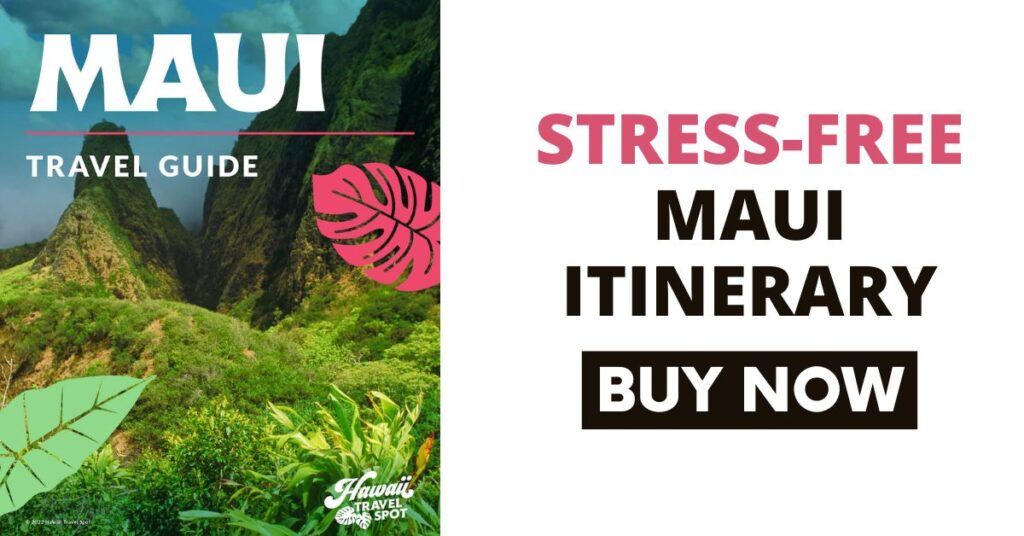 4. Hinatea Sport Fishing
For a Maui bottom fishing adventure, book with Hinatea Sport Fishing, located in Lahaina. Go on a shared or private fishing adventure for either a ½ day, ¾ day, or full-day experience. Private charters are between $1250 to $1850, while shared tours are $300 to $400.
Hop aboard their 41-foot boat for an enjoyable day spent out in the ocean. All fishing gear is provided, and you will use a combination of live, artificial, and dead bait to help you get the most fish possible.
5. Start Me Up Sportfishing
Head out with Start Me Up Sportfishing and enjoy a gorgeous sunrise out on the boat in the ocean. It is such a fun experience to start off your day during your trip to Maui.
Afterward, get right to fishing! You have the option to catch and release or take home your entire catch.
If you head out during the winter season, you might even be able to spot some whales during your time out in the water.
This fishing charter will take up to 6 people and is one of the fastest and most stable boats in Maui, so you can enjoy your time and catch fish all at the same time. Check the latest rates and availability.
6. Group Bottom Kayak Fishing Charter Lahaina
Instead of fishing out on a boat, enjoy a unique kayak adventure with this Maui fishing charter. With this pedal-operated kayak, your hands are free to catch some great fish! If you catch something during your tour, this group will fillet it for you, so it is ready to go for dinner. 
Snacks, water, and all the fishing gear are included with this fishing tour which lasts around 4 hours. You have the option to head out in the morning or in the afternoon, so even those who are not early risers can still go out to catch some fish!
This fishing charter in Lahaina costs around $300 per person. Check the latest rates and availability.
7. Rascal Charters
With Rascal Charters, you will get a private deep-sea fishing experience unlike anything else. This boat is kid-friendly for children over 5 years old, so it is great for an outing with friends or with your family. They offer 4, 6, or 8-hour tours ranging from $1300 to $1800.
During this fishing charter tour, you will fish with high-speed trolling as well as live or dead bait to give the fish plenty of chances to bite.
If you catch something, the crew will fillet it for you to take home. Some of the fish you might catch during this sportfishing tour are Yellowfin Tuna, Ono, Marlin, and Mahi Mahi.
8. Green Island Charters
One of the best Kihei fishing charters is with Green Island Charters. During your tour, you will do both sport fishing and bottom fishing too!
You will experience the adrenaline-pumping experience of trolling along with dropping your bait hundreds of feet at the bottom of the ocean.
Green Island Charters offers private fishing charters to help you have a more personalized experience you won't forget. You even have the option to go on a combined snorkel and fishing trip! All fishing gear is included, along with a bento box and drink for you to enjoy during your trip.
9. Maui Fun Charters
Maui Fun Charters is located in Maalaea and will take you on a great bottom fishing tour. They only take small tours, so you can try a variety of fishing methods and be able to catch the big fish and smaller ones that are great for dinner.
Their fishing charters are 4 hours long and take off early in the morning. Choose from booking a shared or private fishing experience on their 36-foot boat. For a shared fishing tour, it costs around $200, whereas their private fishing experience is around $700.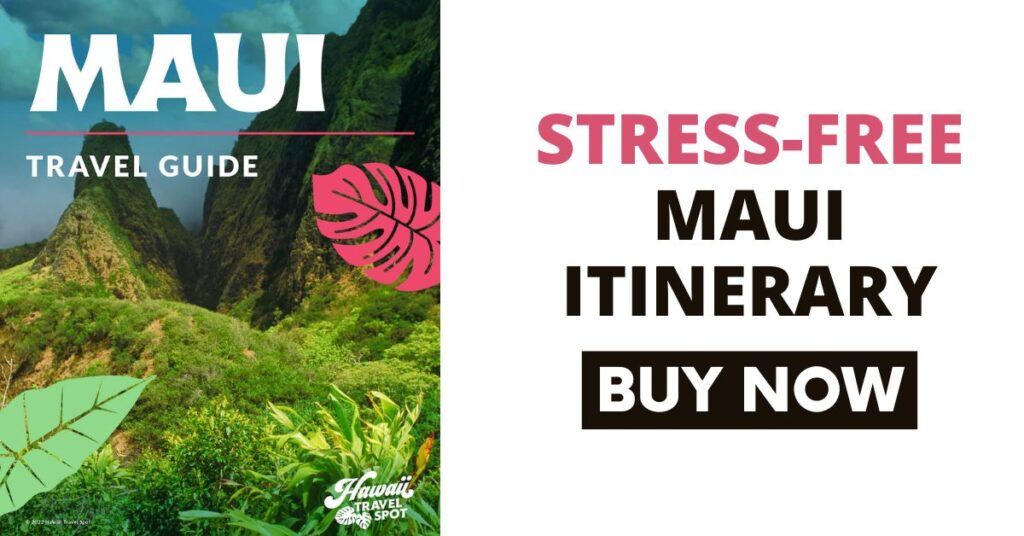 10. Aloha Blue Charters
Another one of the best Maalaea Harbor fishing charters is with the Aloha Blue Charters. Hop aboard the 40-foot catamaran and enjoy four hours of bottom-sea fishing in Maui. You can choose to do a morning fishing tour or an afternoon fishing charter to best fit your schedule.
With this tour, you get to keep every fish you catch, and the crew will help you clean it up too! 15 anglers can be aboard at a time, making it perfect for those with larger groups. Bring your own drinks and food, and the rest will be provided for you.
A fishing charter with Aloha Blue Charters costs around $180 per person. Check the latest rates and availability.
11. Strike Zone Sportfishing
Strike Zone Sportfishing is one of the best Maui sport fishing charters that offer both trolling and bottom fishing, so you get the most out of your fishing trip on the island. Each tour offered comes with drinks, lunch, and all the fishing gear you need. You may also bring your own food and drinks if you want.
Both shared, and private charters are available with options to be out on the ocean waters for 4 or 6 hours at a time. Morning and afternoon charters are also offered. Private charters are between $2400 and $2800, while shared trips are about $150 to $200 per person.
This fishing tour is located at the Maalaea Harbor and has around 100 years of fishing experience out on the island, so you know you will find some of the best fish in Maui with them!
Maui Fishing Charters FAQS
How much is it to fish in Maui? 
Charter fishing in Maui, Hawaii, typically will cost a few hundred dollars. It all depends on your fishing tour length, the amenities provided, and if you choose a shared or private charter. You can find some charters between $80 to $1000. 
What is the best time to fish in Maui? 
The best months for fishing in Maui are between March and September, during the warmer months. However, you can still catch plenty of fish all year long. Mornings are usually the best time to go deep-sea fishing in Maui. 
Where is the best fishing in Maui? 
You can fish all over the island, but some of the best fishing trips in Maui take place in Lahaina, Kihei, Kaanapali, and Maalaea. 
Does Maui have good deep-sea fishing?
Maui is the perfect island to go deep-sea fishing! There are plenty of Maui fishing tours that will take you to the best spots so you can get the perfect catch during your vacation to this island. 
Fishing in Maui Wrap Up
Maui is renowned for its stunning beaches, picturesque mountain ranges, and dazzling sunsets, but it is also an impressive destination for sport fishing.
Whether you're an experienced angler or simply looking to try something new, any of these Maui fishing charters will be the perfect activity to add to your Hawaii itinerary!