Are you hoping to go fishing on Oahu? Keep scrolling to find out the best Oahu fishing charters worth booking.
This list of Oahu fishing charters was written by Marcie Cheung (a Hawaii travel expert) and contains affiliate links which means if you purchase something from one of my affiliate links, I may earn a small commission that goes back into maintaining this blog.
If you want to go on a fishing trip during your stay on the island, you will love all the incredible Oahu fishing charters there are to enjoy!
Because these fishing charters are conducted by professionals, you will head out to the best spots to catch some fish.
This beautiful island is home to some of the best fishing charters in the world, and they'll have you casting your line into some of the most beautiful waters on earth.
From deep sea fishing to reef fishing, you're sure to find a charter that suits your needs and interests. No matter what you choose, you're sure to have a great time charter fishing in Oahu. 
Need a reason to consider my guidance? My extensive 40+ visits to Hawaii make me a genuine expert in its attractions.
Want to skip all the planning and just access my detailed Oahu itinerary complete with daily schedules, fun activities, and travel hacks? Click the button below.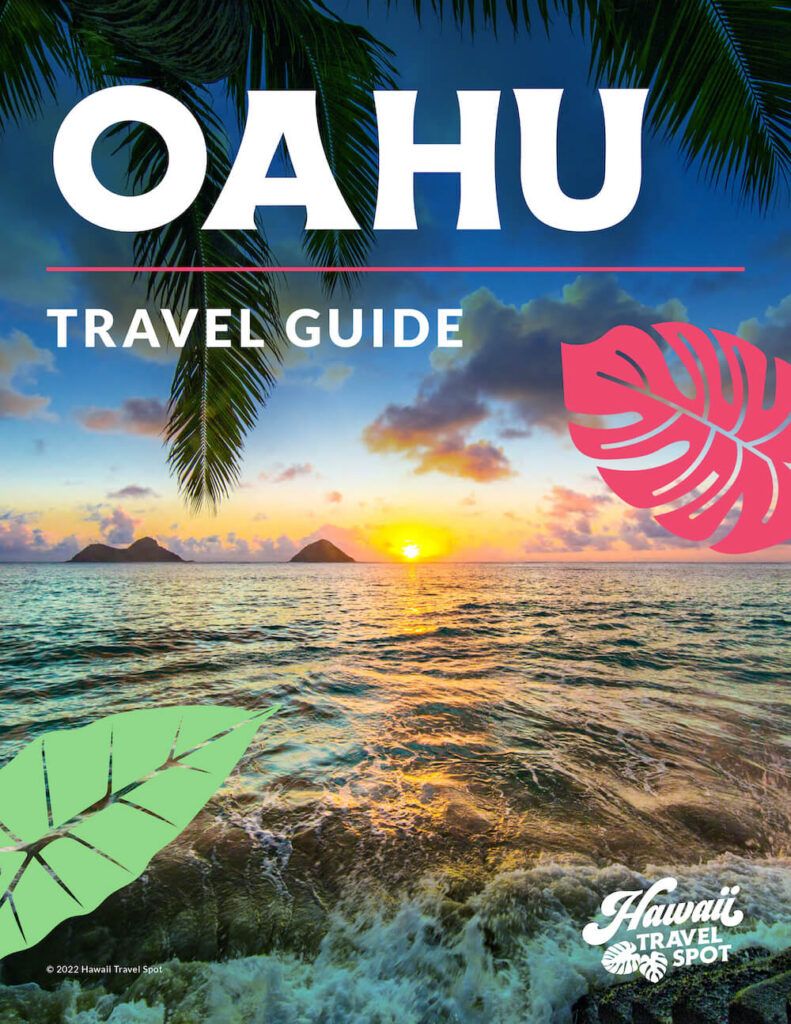 Best Oahu Fishing Charters
Oahu offers a variety of fishing charters for those looking to experience deep-sea fishing. Here are some of the best Oahu fishing charters to try out during your trip to the island.
1. Aikane Sportfishing
Aikane Sportfishing is a great option for a sport fishing or bottom fishing charter off the coast of Oahu. This is one of the best Honolulu fishing charters, especially if you want to go Oahu deep sea fishing.
This fishing charter is one of the only ones on the entire island that will actually let you keep every fish you catch, making it a great option if you want to eat a lot of seafood while you are here. They will provide you with all the equipment for either deep-sea or shallow-water fishing.
Choose from a 4-hour tour, 6-hour, 8-hour, and even a 10-hour fishing tour!
2. Waikiki Sport Fishing
You can also book either a 4, 6, 8 or 10-hour fishing trip with Waikiki Sport Fishing. It is a small group charter with 6 people for a shared experience.
This is one of the Waikiki fishing charters that also offers exclusive fishing trips for a more personal experience too.
The rods and reels are provided; all you have to do is show up and have some fun! After each catch, you will rotate your rod position just to make sure everything stays fair.
Prices range from $250 to $300 per person for the shared trip and $1050 to $1500 for a private fishing adventure. Check the latest rates and availability.
3. Boom Boom Sportfishing Charters
For an exciting fishing charter, you will love Boom Boom Sportfishing Charters. This is another one of the best Oahu fishing tours to go on if you want to catch some delicious fish.
Whether you are a beginner fisherman or a professional, you will have tons of fun with this tour.
You have the option to go on a 4-hour tour, all the way up to a 12-hour fishing tour aboard a luxurious 50-foot boat. This Oahu charter fishing tour is along the West side of Oahu in Waianae.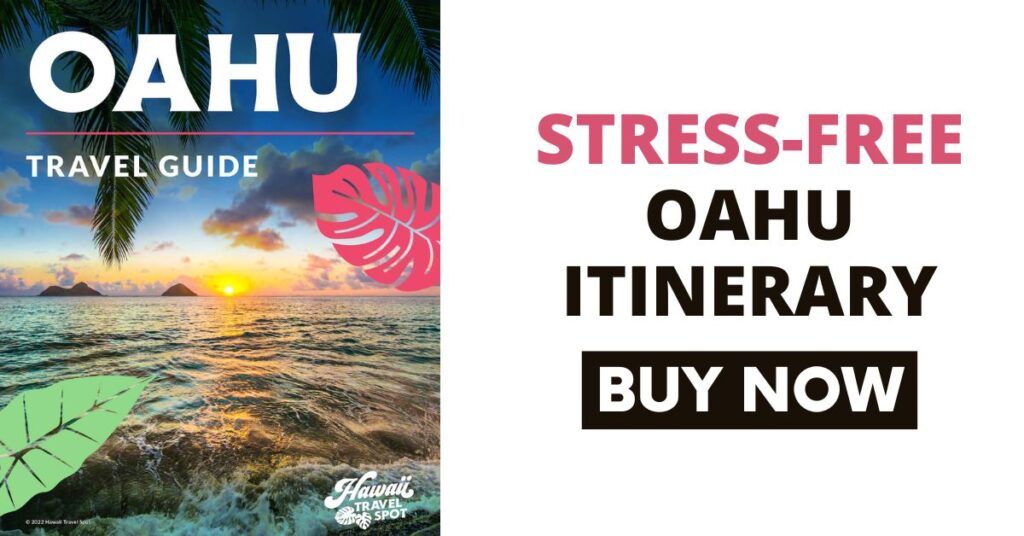 4. 3-Hour Honolulu Bottom Fishing Adventure
This is another one of the Honolulu fishing tours that is a more affordable option and only lasts three hours. You can easily go deep-sea fishing and get back to doing other fun Oahu activities during your trip with this bottom fishing adventure.
Ohana Fun Fishing provides all the bait and fishing gear you will need, and the crew will teach you how to catch the best Oahu fish.
This is the perfect fishing charter for a group of friends to enjoy or your entire family. Check the latest rates and availability.
5. Magic Sport Fishing
For an Oahu sport fishing tour, check out Magic Sport Fishing. Here you can go on a shared or private adventure out in the ocean to try to catch some Hawaiian fish.
Magic Sport Fishing holds many records on most fish caught in one day, as well as most fish caught over 100 pounds!
You might be able to catch some Mahi Mahi, Yellowfin Tuna, or Blue Marlin aboard this Oahu fishing charter. It is located in Waikiki and is a great choice for beginners and advanced anglers alike.
With their shared tour, you only get a few pounds of your catch; however, if you do their private tour, you can get 40 pounds of your catch! Choose between 8-12 hours of time out in the boat trying to catch these incredible fish.
6. Blue Ocean Waikiki Bottom Fishing Cruise
Enjoy a nice Oahu fishing trip aboard the 50-foot Tortuga boat on this bottom fishing cruise. You will spend a few hours out on the water trying to catch fish with expert advice from the captain and crew members.
You can choose to catch and release or keep the fish you catch! Bring your own food and drink and have fun with family and friends on this fun adventure.
This boat can fit a bigger group, making it perfect for a family trip if your kids are interested in learning how to fish. Check the latest rates and availability.
7. Five Star Sportfishing Hawaii
Five Star Sportfishing Hawaii offers private fishing charters for families and friends, as well as shared bottom fishing adventures. Everything is included in your fishing tour, but make sure to bring food and water for an all-day adventure.
You will head out in the morning for an all-day fishing charter tour and can keep up to 50 pounds of the fish you catch. This fishing charter in Oahu is located in Honolulu.
8. Hawaii Ocean Adventure Tours
One of the best Haleiwa fishing charters is with Hawaii Ocean Adventure Tours. Choose from a half-day or full-day fishing charter adventure and set sail to catch some Hawaiian fish. You can have up to six different people along during the tour.
Prices range from $700 to $1700 depending on how long the tour is and if you share it with others or keep it private.
One of the best things about this fishing charter is that you can add other fun things to your tour, like shark diving or snorkeling with turtles!
9. Honolulu Deep Sea Fishing Charter
With this fishing charter on Oahu, you will learn all about sport fishing on this shared 8-hour boat adventure. You will learn how to catch some sport fish, including Mahi Mahi, Ahi, and Blue Marlin, amongst others.
If you catch a fish over 100 pounds, it will be taken to the market. Otherwise, you can enjoy up to half of whatever you catch for the day! This shared fishing charter tour is between $250 and $300. Check the latest rates and availability.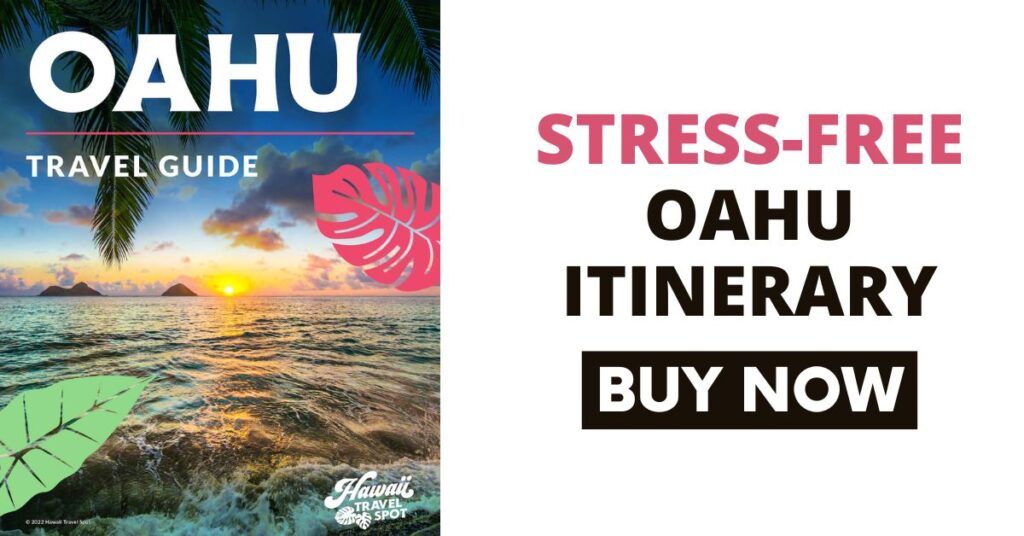 10. Honolulu Private Sport Fishing Charter from Maunalua Bay
Take up to six guests on this private Honolulu fishing charter! Your experienced captain will take you to some of the best spots to catch some Mahi Mahi, Yellowfin Tuna, Skipjack Tuna, and more!
You do not need any prior experience to go on this charter; you can simply enjoy this new adventure! Children over eight years old are able to come on this boat as well, making it great for some family fun.
This fishing tour is around $900 and includes all the fishing gear you need to catch some fish and have fun during the process. Plus, you get to keep some of your catch too! Check the latest rates and availability.
11. Private Fishing Charter for Family and Friends in Honolulu
If you are low on time but still want to try fishing in Oahu during your trip, try this two-hour tour from Honolulu! It is a private fishing charter that you can do with your friends and family of all ages.
This is not deep-sea fishing, but you can still catch a variety of fish species. During this reef fishing adventure, you might see some whales, dolphins, and turtles on your way out to the reef.
There are multiple times a day to choose from, making it a perfect fishing charter to go on. Check the latest rates and availability.
Oahu Fishing Charters FAQS
How much is charter fishing in Oahu? 
Oahu fishing charters are all different prices depending on where you go and what amenities are included. The biggest factor in pricing is how long the fishing trip is and if the price is for a shared trip or a private charter. Usually, fishing charters on Oahu range anywhere from $80 to $1000. 
Is there good fishing on Oahu? 
There is plenty of good fishing on Oahu! With the fishing trips in Oahu, you will be sure to find some incredible fish to catch in the beautiful Hawaiian ocean. 
Where is the best fishing in Oahu? 
Some of the best fishing spots on Oahu include Haleiwa, Kaena Point, Laie Point, and Ewa Beach Park, amongst many others. Some of the best fishing charters come out of Honolulu and Haleiwa. 
Do I need a license to fish on Oahu? 
You do not need a permit or license for recreational fishing in saltwater on Oahu. You only need a license if you plan to go freshwater fishing. 
Are there fishing stores on Oahu?
Yes, you will find plenty of fishing stores all over Oahu! Brian's Fishing Supply in Honolulu is a great store to get everything you will need on the island. 
Honolulu Fishing Charters Wrap Up
Oahu Hawaii fishing charters are an incredible experience to enjoy while you are here on the island. Whether you are a beginner or advanced fisher, you will love an of these Oahu fishing charters.
Head out on one during your stay and see if you can catch a big Hawaiian fish or two!