Are you thinking about relocating to Hawaii? There's a LOT to consider! Keep scrolling to find out everything you need to know about moving to Hawaii from the Mainland.
This guide to moving to Hawaii from the Mainland contains affiliate links which means if you purchase something from one of my affiliate links, I may earn a small commission that goes back into maintaining this blog.
You're back from vacation and now you're dreaming of moving to Hawaii. It's easy to understand that you've fallen in love with the islands of the Aloha State!
The Hawaiian people are warm and welcoming, the culture is laid back, and just imagine having great weather all the time. But where do you even begin the process of moving from the Mainland to Hawaii?
When reality hits, suddenly you have a million questions! How do I get my things to Hawaii? Which island is right for me? What am I not thinking about that I shouldn't overlook?
Moving to Hawaii can be exciting, and the guide below is where you can start getting answers to all your pressing questions.
FAQ about Moving to Hawaii
I want to move to Hawaii, but is it realistic?
If you're reasonable with your expectations, it can be a wonderful place to move! Especially if you prefer a simpler lifestyle or love to live naturally and close to nature. It can be expensive compared to many parts of the US, and resources are limited. However, it's just a different way of living that you have to adapt to.
What are some of the pros and cons of moving to Hawaii?
It's a major adjustment but the culture can make you feel welcome and at home. If you order online, things can take a week or 2 to ship, and food and gas are expensive. But you're close to free outdoor activities and cheap entertainment! You're dependent on the elements when it comes to high tide and power outages, but you also learn to appreciate slower island life.
Are there find pet-friendly rentals in Hawaii?
A lot of landlords don't accept pets. Some will allow cats and dogs under a certain weight, but no other pets. If you have more than one pet, it's even more tricky to find a place. However, many landlords are willing to negotiate. Some will accept pets if you agree to certain rules and offer to pay a pet deposit. Don't give up and be willing to work with a potential landlord.
Who Can Move to Hawaii?
Because Hawaii is one of the 50 states of the United States of North America, it's easiest for US citizens and permanent residents to move to the islands.
However, pet owners should be aware that there's a more complex process when it comes to bringing animals from the Mainland to Hawaii.
The state has very specific rules when it comes to the types of pets that are allowed to be on the islands. You have to complete the correct paperwork, and your animal will go through a 3-month quarantine process.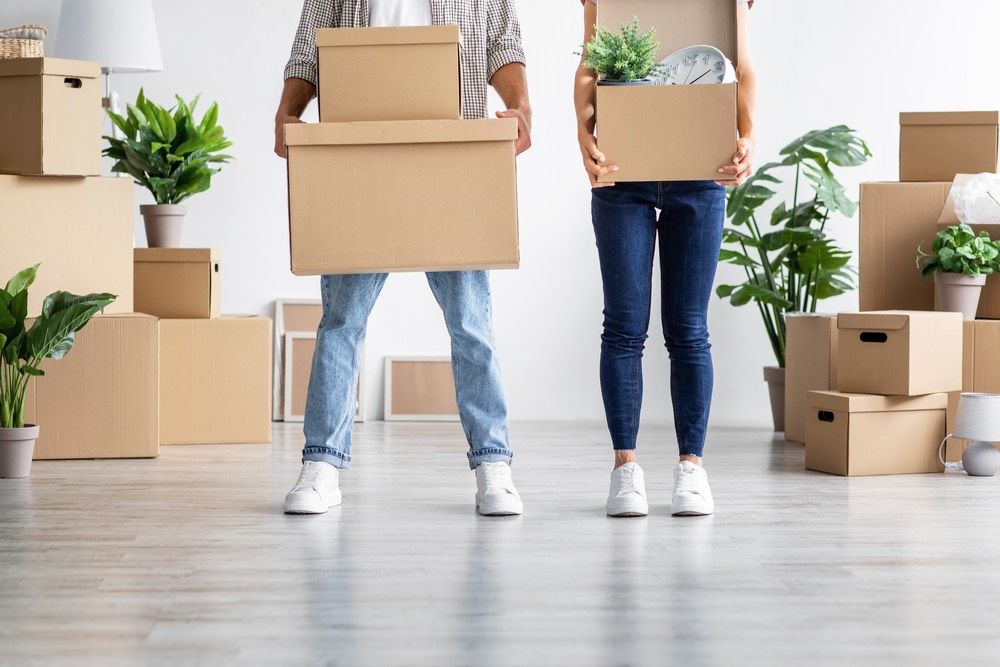 If you're moving to Hawaii from Canada, you have to go through the official program to become a citizen of the US first. That's pretty easy if you have a sponsor.
The trickier part is moving if you're shipping a moving container because it'll go through customs. You have to find a mover that you trust who is experienced in crossing borders.
What Island is Right for Me?
If you're asking about experience, each of the islands of Hawaii has a unique personality.
For example, moving to Kauai is perfect for those who desire a more rural life or access to outdoor activities. And Maui is the most popular with families.
From an economic standpoint, Big Island and Oahu are the most affordable, but you'll need a car to get around the former.
Big Island is great if you're looking for a job in agriculture, construction, or healthcare, as is Oahu. Maui and Kauai are best for those interested in tourism, agriculture, or the fishing industry.
Moving to Oahu is very popular, with over 1 million residents. But be prepared if you're moving to Honolulu, because housing is in high demand, at almost double the national average.
But when it comes to safety, Honolulu ranks as the best city to live in Hawaii, especially in suburbs like Maunawili and Kailua. 
What's the Cost of Moving to Hawaii?
It's hard to narrow down the average cost to move to Hawaii because there are so many variables. A good estimate is to try and save back $15,000 to $50,000 to cover all expenses and give yourself a cushion while you get established.
This will cover costs like:
airline tickets
moving your belongings
shipping your car
transportation and movers in Hawaii
basic essentials (like food and shelter) to get you started
Shipping Big Ticket Items
The 2 biggest costs are cars and shipping containers, which people use for shipping household goods to Hawaii. 
Forbes estimates that you'll start at anywhere between $1200 to over $7500 just for the shipping pod to Hawaii plus mileage, weight, and other factors.
With a shipping container, you have to decide if you want to have it delivered to the dock, or pay more to have delivered to your chosen residence.
But even from the dock, you have to find a Hawaii moving company to move your things to your residence, which is another expense.
If you ship a car to Hawaii, it can cost up to $5000, and it can take weeks to arrive. In between, you'll pay for expensive rental cars, Uber, or public transit.
Ways to Trim Moving Costs
Moving to Hawaii with nothing but a plane ticket and checked luggage is a popular way for a lot of people to go!
Consider selling furniture, winter clothes, and appliances before you leave and adding the additional funds to your savings pot. Once you arrive, you can pick up the essentials.
And many find the cost of shipping a car to Hawaii harder to swallow than just buying a car once they arrive! And unless you're on Big Island, the bus is a great option to get around.
A huge way to save on costs is to avoid moving in the summer. Rates for everything will be higher, and it can be difficult to get the moving dates you want this time of year. For the lowest rates and the smoothest move, go with any other season.
Moving to Hawaii Checklist
This whole process can be overwhelming, but let this checklist guide you.
1. Do a Trial Run
I suggest visiting the island you want to move to and pretending you live there for a week. Get a vacation rental, use public transit, go grocery shopping, and check out the local nightlife.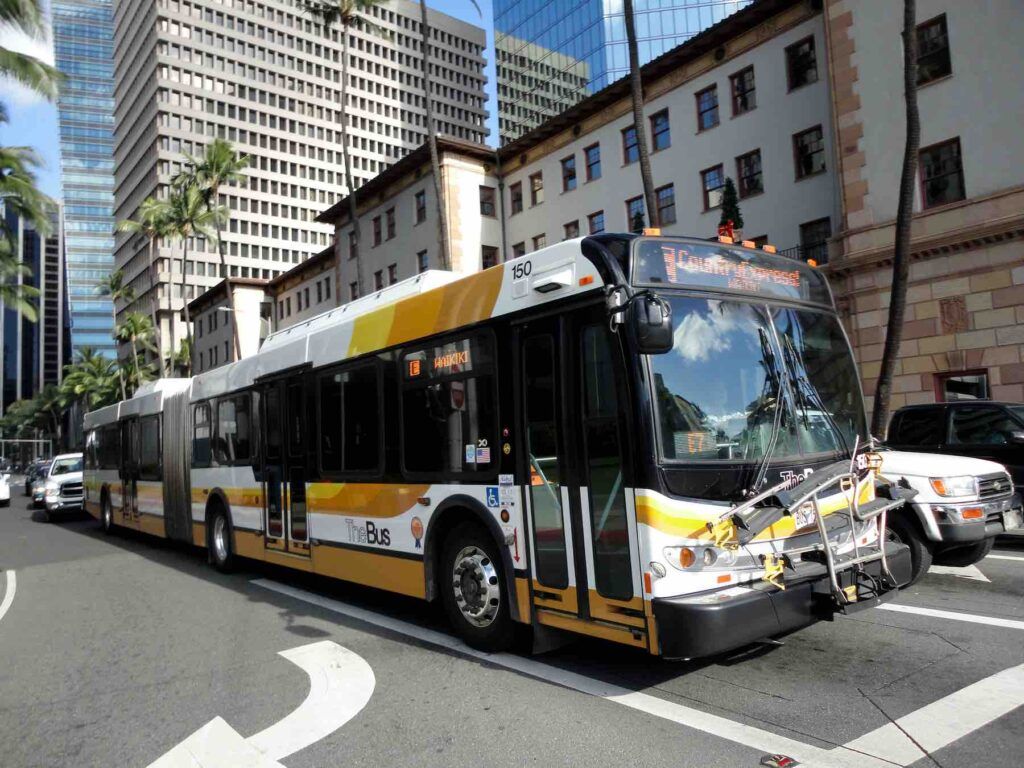 Live the life you're imagining and see if it feels like the right fit. This will give you a better idea of what you need to bring, and if you're ready to take the leap.
2. Go Through All Your Belongings
This means everything. You won't need snow gear or that old lawn mower. But take time to think about whether you'll appreciate that heavy blanket you love so much when there's 85% humidity!
Have a garage sale, donated winter clothes, and sell appliances on your favorite app. If you're not ready to let it go, you can store it on the Mainland.
3. Decide On Your Plan of Action
If you're shipping big items, you can make all your moving reservations yourself or use full-service Hawaii moving services.
It may take more time to do it yourself, but it'll be cheaper. However, using movers is much easier and you'll have peace of mind that they know what they're doing.
4. Book Plane Tickets
Wait until you know your plan of action to book plane tickets.
Once you've talked to Hawaii moving pros, you'll have a good idea of the timeline for when your car and shipping container will arrive. Then you can time your own arrival.
But if you're just bringing luggage, you don't have to wait!
5. Find a Long-Term Rental
It can be tricky to decide on a place to rent when you're 2000+ miles across the Pacific Ocean! Take some time to correspond with landlords and find the right place for you.
It might be easier to find a long-term rental once you arrive. In that case, go with a short-term vacation rental while you set up camp.
6. Small But Important Details
While you're counting down the days to your big move, look into things like car insurance and transferring your license.
Decide if you want to open a bank account with Hawaii National Bank (big banks like Chase and Wells Fargo aren't on the islands).
If you own a business, decide if you need to relocate it. And while big phone companies like AT&T and Verizon are in Hawaii, smaller companies aren't.
What to Bring to Hawaii
Vetted transplants will tell you not to bring anything big unless it's a car. Only ship it if you are 100% sure you can't get it on the islands.
People moving to Hawaii often take a trial year and put big items in storage. If you're convinced after a year this is the life for you, then sell everything back on the Mainland!
So, let's say you're just bringing the essentials. What does that include?
A month's worth of medications or other essentials while you get settled
Warm weather wear like shorts, breathable clothing, and swimwear
A windbreaker or a few sweaters for the few cooler days
A quality water bottle to hydrate while you acclimate to the tropical climate
Excellent walking shoes so you can explore your new neighborhood
What is Will It Be Like to Live in Hawaii?
Most people don't make it longer than a year before moving back to the Mainland. And that's okay!
Any long-distance move is a major commitment that takes a lot of adjustment along the way. The key is to be realistic and take your time to really think about why you want to move to Hawaii.
Aloha Spirit and Culture Shock
Hawaii has a very different culture than anywhere else in the country. Many people love it, but it's normal to go through major culture shock, too.
You need more than a few sentences to really describe the aloha spirit. But imagine a community-centered culture that's all about slowing down and finding work/life balance.
Malihini (outsiders) aren't always accepted right away, but this is where you have to invest in your new community to become ohana (family).
Cost of Living and Finding Work
Hawaii is 76% more expensive than the national average across the board, from housing and groceries to health insurance.
If you don't do your research and plan, it can be very difficult to deal with. However, if you're coming from somewhere like New York City or Los Angeles, you might not feel the cost difference at all.
Plus, unless you work remotely or come with a specific skill set, it can be difficult to find a job. And while retail and tourism are prominent industries, they tend to hire part-time workers. Be flexible and plan ahead.
There Are Always Pros and Cons to Paradise
You're in one of the most beautiful places on earth, with mountains, beaches, deserts, and rainforests ready for exploring!
While you might deal with a few more ants or cockroaches, you get to sleep with the windows open.
Take a break from work and pick up fresh fish from the marina or destress with an evening hike.
You might be homesick, so go buy a floral dress or Hawaiian shirt and head to a community event. Find ways to enjoy this your new life on the island!
Now You Have the Basics on Relocating to Hawaii
Moving to Hawaii is a big deal! It's a huge change, and you have to adapt, but it can be so rewarding. My biggest advice is to do your research and start marking things off your checklist.
Don't think about forever, but respect that you're becoming part of a community. Maybe rent instead of buying. Move to Hawaii for a year and reassess close to the anniversary of your move.
If it's not your permanent home, you can always come back to visit. Or perhaps you'll find that Hawaii is the first time you really feel like you've come home.