Trying to figure out your trip plans to Oahu and how to get to North Shore from Waikiki? Below you will find some helpful tips and transportation options!
This post about how to get from Waikiki to North Shore Oahu contains affiliate links which means if you purchase something from one of my affiliate links, I may earn a small commission that goes back into maintaining this blog.
Are you staying in Waikiki but want to visit North Shore Oahu? You've come to the right place!
The island of Oahu is amazing because of the wide variety of experiences you can have. For example, North Shore will have more of a laid-back vibe along with farms and hiking trails. On the other hand, Waikiki will have a more urban environment, with museums, gift shops, and high rises.
If you plan on trying to get a rental car, getting to each place will be a breeze and will also be a very scenic drive.
But if you are on a budget and don't want to shell out the extra cash for a rental car, there are a ton of other options for you to get around.
Without further ado, here are some of the easiest ways to get to North Shore from Waikiki.
Don't have time to read a bunch of Hawaii blog posts and reviews? Here are some of our top picks for visiting Oahu.
Popular Oahu Tours/Activities
Favorite Oahu Resorts/Hotels
Want to Rent a Car in Hawaii?
One of the best places to rent a car in Hawaii is Discount Hawaii Car Rental because they get the best rates from top national companies like Alamo, Dollar, Thrifty, Avis, Enterprise, Budget, and Payless.
Want to skip all the planning and just access my detailed Oahu itinerary complete with daily schedules, fun activities, and travel hacks? Click the button below.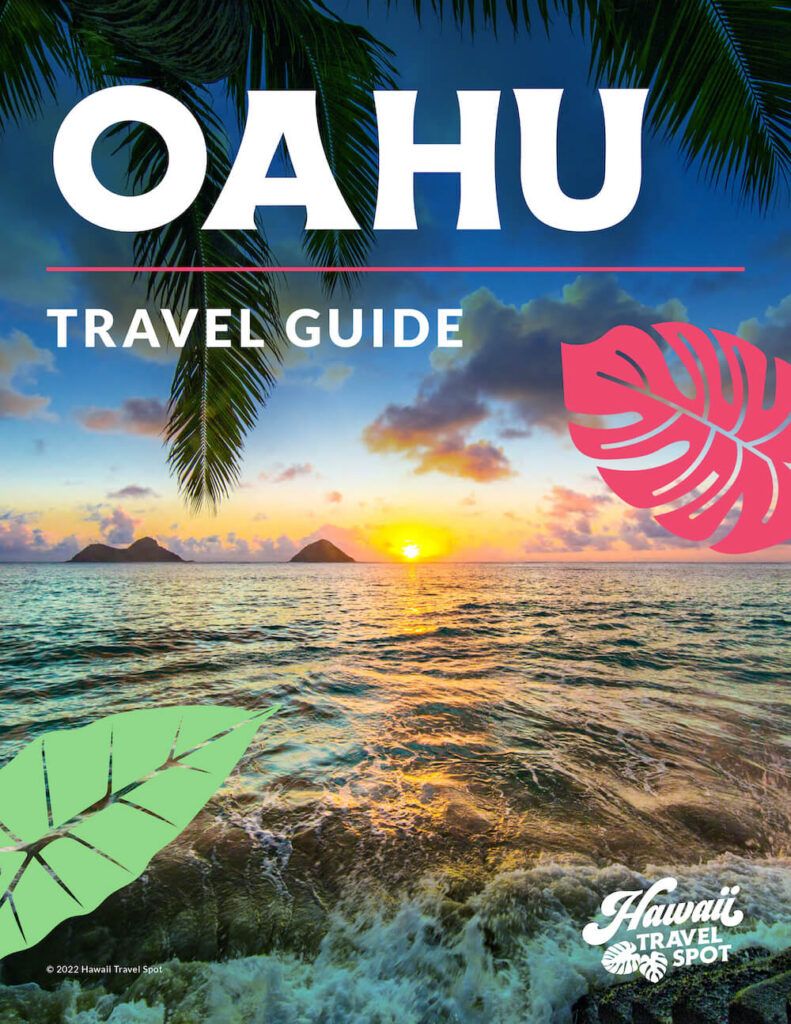 Ways to Get to North Shore from Waikiki
There are a lot of different options for ways to get around, like using TheBus, a shuttle, car services, and of course, car rentals.
I will go into detail about the pros and cons of each of these options.
TheBus
TheBus is Oahu's public transit system and is a great option for all travelers because of how user-friendly it is, which is why it has won awards for being one of the best US transit systems.
To get to North Shore from Waikiki, you want to hop on Route 2 or 23, and then take Route 60 to ultimately get to North Shore.
It will take a couple of hours to get to your destination, so settle in for the ride.
You can also make a stop at some great attractions and see some awesome views of the coast from the comfort of your bus! Route 60 runs for almost the whole day, up until midnight, so you don't need to worry about not getting to your destination.
If you do plan on using the bus to get around Oahu, you will need to get yourself a HOLO card, which is convenient because you can refill the card online.
But if you only need to get from Waikiki to North Shore, then you can just stick with using the basic bus fare.
It will be a couple of dollars for each trip, but if you do end up doing some sightseeing along the way, you can rest easy knowing that the transfers will be free for up to two and a half hours.
Waikiki Shuttles
A shuttle can be a fun and educational way to get around the island and will let you see some amazing sights along the way.
At Honolulu Airport, there are some places like North Shore Oahu Shuttle that will give you a no-frills shuttle for a group of four people.
This can be a great way to alleviate some of the stress of being on the plane.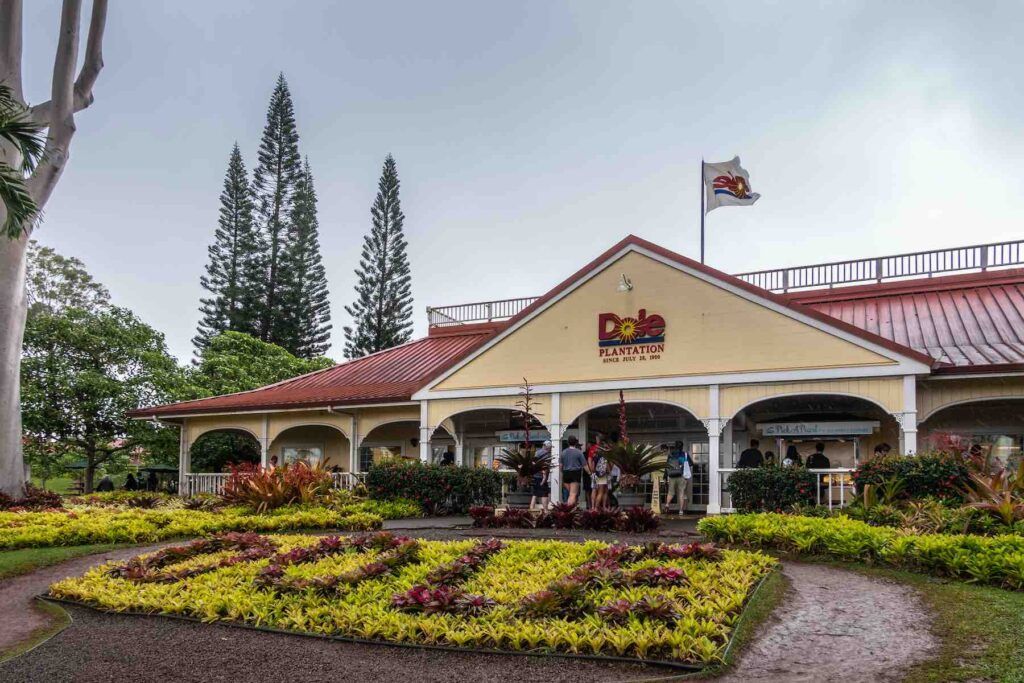 There are also fund tours such as the North Shore Beach Bus, where you will take some stops and have a fun hike in the Waimea Valley. You can also go and try out some of the famous Dole Whip at the Dole Pineapple Plantation.
Companies like Waikiki to Haleiwa Shuttle will get you directly to where you need to go. They will pick you up from your hotel in the morning, so you can get the chance to explore the town of Haleiwa until they pick you up in the afternoon.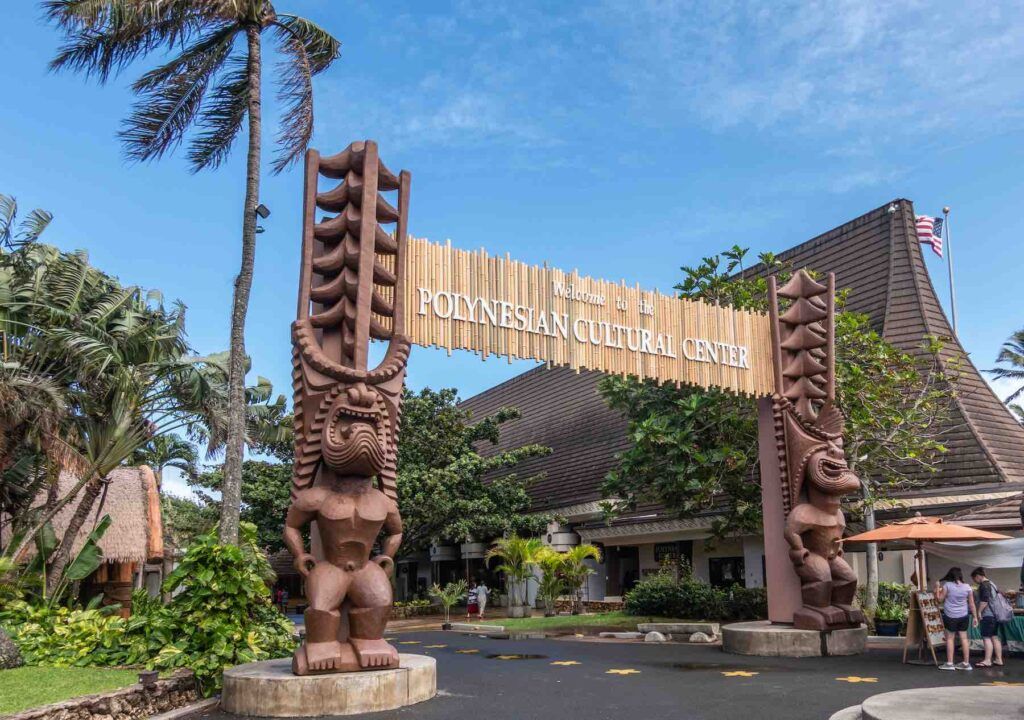 You can also book a shuttle to the Polynesian Cultural Center and get access to their Alii Luau package, which will let you access the entire area before their amazing luau during the evening. The shuttle can bring you to and from the center. Check the latest rates.
Car Services
There are many different car services you can check out on Oahu. Right by the baggage claim at the Honolulu airport, you will see lines for the traditional taxi and an area for rideshares nearby.
There are also black car services in Oahu, and companies such as Execucar will help to give you a premium experience. Just be sure to book them in advance and they will greet you at the pickup terminal.
However, many people enjoy using services like Uber and Lyft. There is also a local rideshare company called Holoholo that can definitely offer competitive prices compared to traditional rideshare services.
However, the long drive can cause costs to add up quickly, and it can be difficult to find someone willing to drive you that far. Ultimately it is your choice to make if the money that you pay is worth the cost.
Rent a Car on Oahu
If you are hoping to explore all around Oahu, then a rental car is likely going to be your best choice.
My favorite place to rent a car is through Discount Hawaii Car Rental, which will provide you with some of the best rates on some of the biggest national companies. Check out the latest prices and more details.
Rental cars have also been a notorious issue for clogging up the roads, so if you want to help out, you may want to try getting a rental car for just one day rather than using it the entire trip. You can also take a scenic drive around Oahu, which will keep you off the main roads and will let you enjoy some of the awesome ocean views.
This drive can give you all sorts of cool stops along the trip. Waikiki is also very walkable, so you may not need a car to get around as much.
There are many different combinations for which you can use your rental car, and the convenience really shines when you can simply drop off your car at the airport!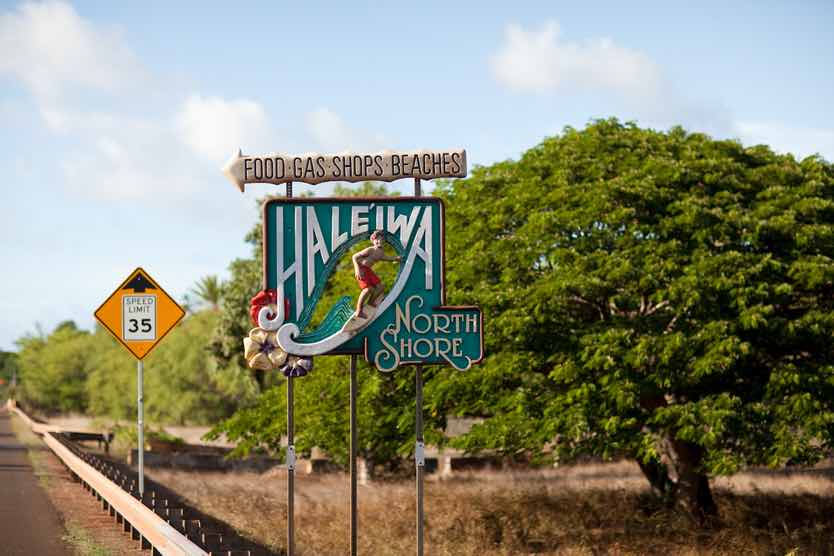 Tips for Traveling Between Waikiki and North Shore
Here is some of my personal advice that will help you have the most hassle-free experience possible:
Be sure to look into when the shuttle will pick you up and drop you off because you don't want to have to be stranded because you missed the pickup time!
There are more Ubers in Waikiki than in North Shore, so keep in mind that it can be difficult to find an Uber that will get you back.
Because the locals also use TheBus, you should do your best to avoid the rush hours, which are between 6 and 8 am, and 3 to 5 pm. Also, try to keep your luggage as compact as possible to avoid crowding.
While driving in Oahu, you won't have to worry about refilling a rental car because there are many stations to fill up along the major roads.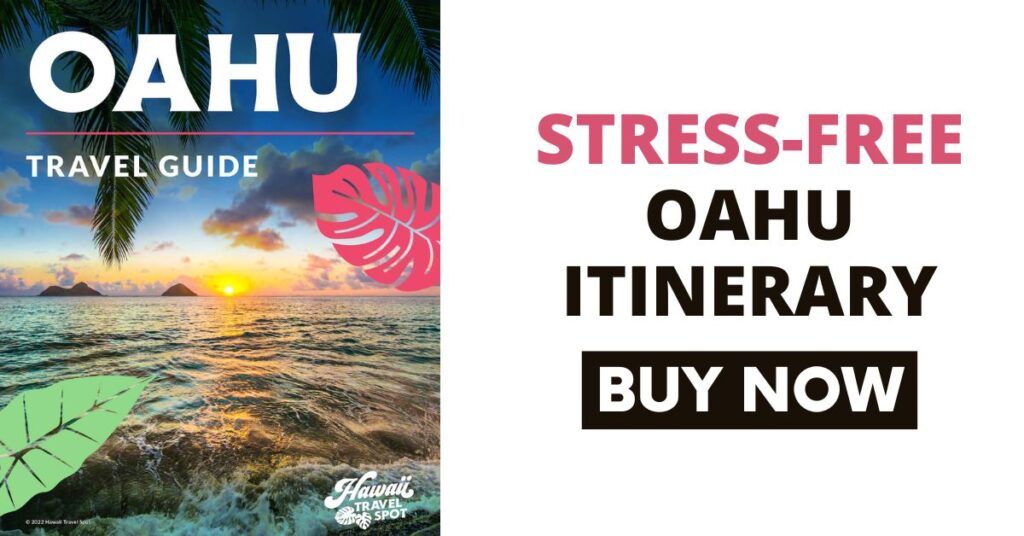 FAQ about Getting from Waikiki to North Shore
Is there a shuttle from Waikiki to North Shore?
Yes, all sorts of different shuttle services can get you to Waikiki. These tours will also take you to different places that you wouldn't have known about otherwise so you can get a better gist of what the true Hawaii experience is.
Is North Shore worth visiting?
Definitely! There are so many amazing beaches you can check out and fun activities like snorkeling and surfing. Additionally, the contrast between North Shore and Waikiki is astounding, so both places have so much to offer.
Are there Ubers in North Shore Hawaii?
Sometimes, but I wouldn't count on that as your only means of transportation. There are a few Uber/Lyft drivers but it can be inconsistent. There's a Hawaii-based rideshare program called HoloHolo that's another option.
What's the Best Way to Get from Waikiki to North Shore?
Getting yourself from Waikiki to North Shore should be a painless experience, and there is a lot to consider. While taking the bus is cheaper, it will take the longest, and transfers can be tricky.
Car services are convenient but can add up over time, and a rental car is the most convenient option to get around, but it may not be necessary depending on your travel plans.
In my opinion, one of the best options is a shuttle, as you can get amazing experiences out of it, and takes out all the stress of planning things out. You can sit back and let the professionals handle the rest.