Are you considering taking a trip along Maui's Road to Hana? All the incredible stops make this Maui day trip one of the best things to do in Maui. Scroll down to discover the 15 Road to Hana tips you need to know!
This list of Road to Hana tips contains affiliate links which means if you purchase something from one of my affiliate links, I may earn a small commission that goes back into maintaining this blog.
Looking for Road to Hana tips for a perfect Maui day trip?
If you're like me, you want to make the most of your vacation days. That's why I'm excited to share my top tips for the Road to Hana. This scenic drive is worth the hype and will give you a taste of the real Hawaii.
Follow these Maui travel tips, and you'll have an amazing day exploring one of the most beautiful drives in the world. Be sure to enjoy all the stops along the way – each one is more picturesque than the last. And don't forget your camera!
Keep scrolling to get ready to experience Maui like never before!
Don't have time to read a bunch of Hawaii blog posts and reviews? Here are some of our top picks for visiting Maui.
Popular Maui Tours/Activities
Favorite Maui Resorts/Hotels
Hyatt Regency Maui (this has a swim-up bar and tons of amazing amenities)
Andaz Maui (this is a luxury resort with the best luau on Maui)
Honua Kai Resort & Spa (this is one of our personal favorites because there are tons of pools and there are condo options)
Want to Rent a Car in Hawaii?
One of the best places to rent a car in Hawaii is Discount Hawaii Car Rental because they get the best rates from top national companies like Alamo, Dollar, Thrifty, Avis, Enterprise, Budget, and Payless.
Want to skip all the planning and just access my detailed Maui itinerary complete with daily schedules, fun activities, and travel hacks? Click the button below.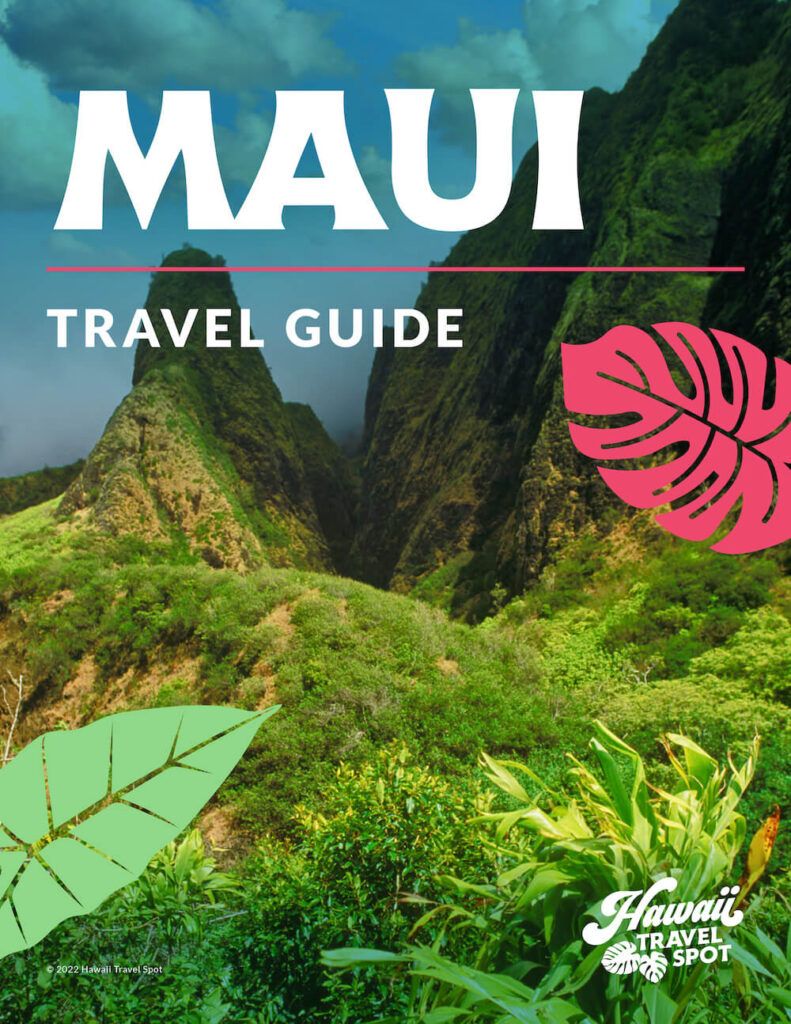 What is the Road to Hana?
The Road to Hana is a very windy road that spans from Paia (on Maui's North Shore) and all the way to the small town of Hana (on Maui's East Shore).
The trip can take either a single day or even 2 or 3 days if you have a strong desire to visit all the incredible Road to Hana stops. You can enjoy beautiful Maui waterfalls, amazing hiking spots, and breathtaking visuals worth seeing!
However, the Road to Hana road itself is what makes it one of Maui's top things to do. There are hairpin twists, blind corners, one-lane bridges, and places that are wide enough for just a single car.
As a matter of fact, there are 620 curves and 59 bridges on the Hana Highway, which may either make the drive exciting or terrifying. It is one of the best road trips in the U.S. for a reason!
That's why you will see t-shirts that say "I Survived the Road to Hana!" in souvenir shops!
Hana itself is a cute and small town, but the main attraction is the trip to reach there. To make the most of your trip, keep reading to get all the greatest Road to Hana advice.
Heading to the Road to Hana with kids? Discover the greatest Road to Hana stops for children!
Road to Hana Guide: Tips to Know Before You Go
How Long Does the Road to Hana Take?
It depends on how much you plan to stop and what you'll do on the Road to Hana.
Distance-wise, Hana is about 52 miles from Kahului. However, depending on traffic and weather, it is a 2-4 hour drive to Hana. You will see scenic lookouts, hairpin turns, and narrow one-lane bridges.
It takes the average tourist 13 hours for a day trip from Lahaina or Kihei to Hana and all the way back if they make some stops during the journey. Because of this, some people decide to stay in Hana for the night.
Make Sure You Have a Full Gas Tank
Before leaving, you should fill up your gas tank since the drive will be very long. Keep in mind that there will not be any gas stations during the ride. You don't want to end up worrying about running out of gas.
If you want inexpensive gas, there is a Costco in Kahului for Costco members. Otherwise, you can refuel in Paia. Gas stations can be found once you reach Hana.
It Helps to Have Cash
If you're thinking of picking up some fruit or banana bread at cute roadside stands, be sure to bring some cash with you. Many places do not take a card, and you will be disappointed not being able to go shopping if you don't bring cash.
In the event that you do run out of cash, the Halfway to Hana stand provides an ATM on site.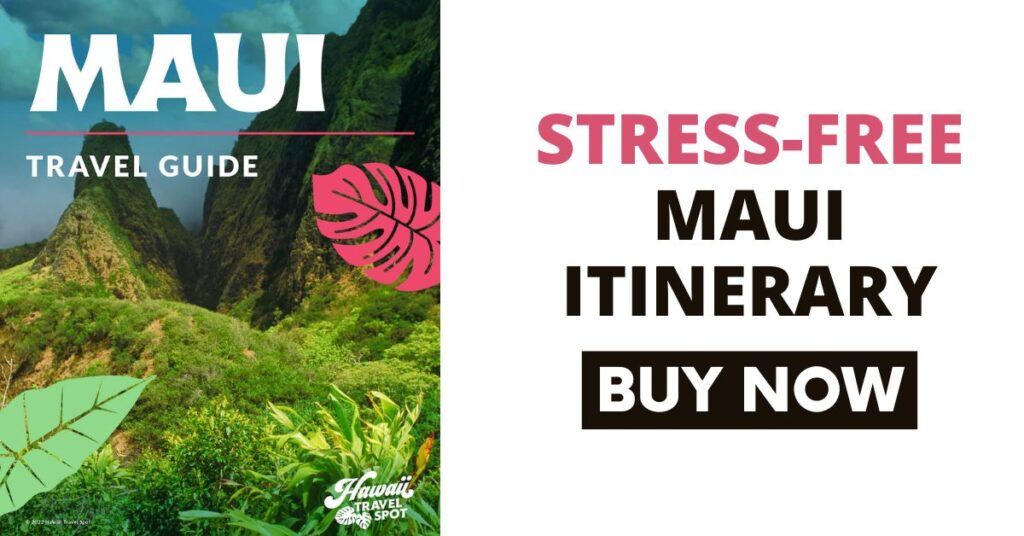 Maui Car Rental Tips
Although renting a convertible or Jeep and taking the top off appears romantic, it's not a good idea for the Road to Hana.
There's a great possibility of rain while driving in the mountains. It won't be fun if everything – as well as yourself – gets wet.
Some trees hang very low, and bushes are overgrown. If you have a vehicle with a roof, you will be protected and avoid getting scratched.
Also, you don't want to take a chance of being robbed if you intend to stop to swim or hike. Convertibles are easy to break into.
Also, check your car rental contract in case there are any mentions about the Road to Hana. Some say taking the back road to Hana isn't an option, so make sure you know before attempting that.
When Should You Drive the Road to Hana?
Checking the weather before leaving is a must. Driving the Road to Hana in the rain can be dangerous and have heavy traffic. This is particularly true during winter when it tends to rain more.
The earlier you go in the day, the better. Many visitors begin between 7 a.m. – 10 a.m. so they can return before it becomes dark.
Try not to get stuck on the Road to Hana after the sun sets. It becomes very dark outside, making the drive nerve-wracking.
Bring Motion Sickness Medicine
If you're one to get motion sickness, get some Dramamine, so you don't feel nauseous while enjoying the scenery during the drive.
Get Children's Dramamine if you bring kids along the Road to Hana, as rear-facing toddlers might feel sicker with the twists and turns.
Don't forget to remain hydrated. This is a great way to protect yourself from feeling even worse if you get car sick.
Download a Road to Hana Guide
Since the Road to Hana has many intriguing stops, it's very crucial to use a guide to know which stops fit the tastes of your family.
Shaka App
One well-known Road to Hana guide is the Shaka App. You just need to download it on your phone and it will teach you the history of Maui while telling you which stops are worth going to and which ones are not. Check out the latest prices and more details.
Maui Revealed
Another choice is the Maui Revealed book. It's important to take note of any signs prior to touring any of their "hidden gems," as some of the recommendations may be on private property. Check out the latest prices and more details.
Consider Driving the Road to Hana in Reverse
If your car rental contract doesn't mention anything about the Road to Hana, one idea is to drive the Road to Hana in reverse. You'll start at Haleakala National Park and drive to Seven Sacred Pools and then reach Hana.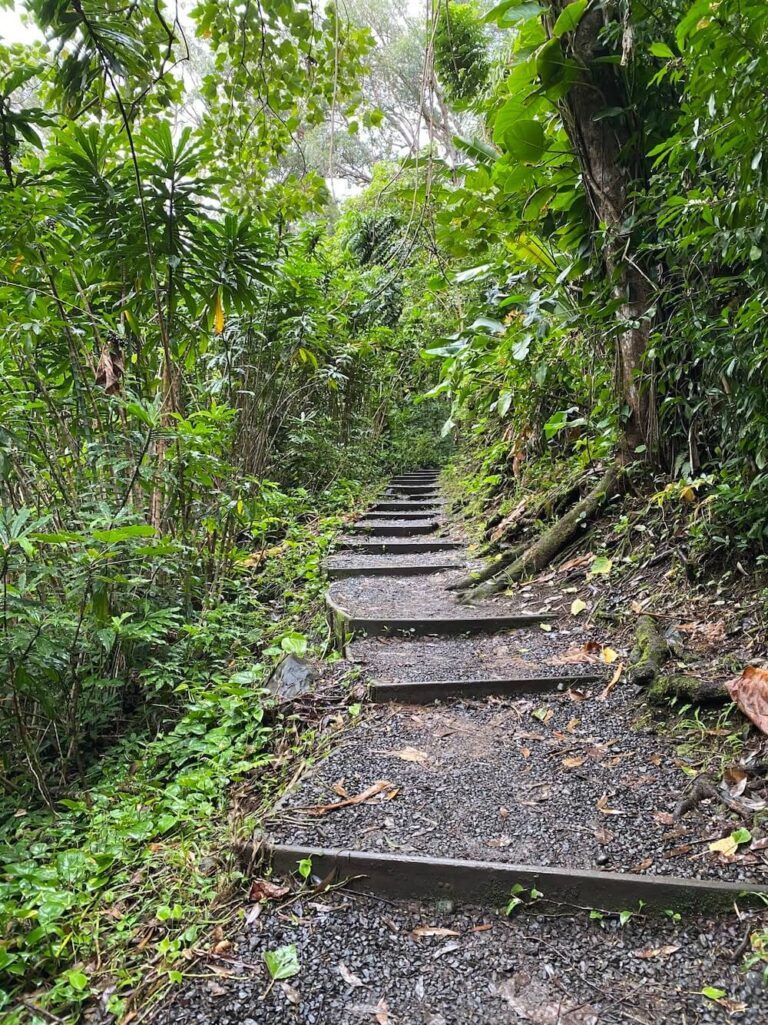 Driving in reverse not only allows you to avoid most crowds at stops, but you will also go against traffic.
This is a compelling option for families who may be troubled by the amount of time they have or who would like to complete the Road to Hana later for a second day.
The Shaka App is very helpful since it has a reverse guide.
However, if you do this option, you'll want to check weather conditions and pay attention to the news as this area can sometimes have unsafe roads. Joining Facebook groups is another way to get real-time road conditions.
Plan Your Road to Hana Stops Before You Go
There are many stops on the Road to Hana, so plan where you want to go, unless you use the Shaka App.
Every family is unique, and everyone has their own views of what makes a stop "worth it." To determine which ones catch your eye the most, take a look at blog posts and TripAdvisor reviews.
Tell yourself that you'll revisit Maui and repeat the Road to Hana. This way, if you don't get to visit all the Road to Hana stops you want, you won't experience FOMO.
Is There Food Along the Road to Hana?
Despite the Road to Hana being a top attraction in Maui, food places are limited. If you are someone who tends to eat every few hours, packing a cooler with sandwiches and snacks would be the best solution.
Apart from that, here are some food stops along the Road to Hana (make sure to bring cash):
Huelo Lookout Fruit Stand: This stand sells organic Maui fruit smoothies made from sugar cane juice that has been freshly squeezed. Its destination is between Mile Markers 4 and 5.
Coconut Glen's: Famous vegan ice cream is sold here. The ice cream is delicious, and even the cute stand is worth taking photos of.
Bruddah Hutts: This is just past Hana town and the food will blow your mind. It might be the best BBQ in Maui.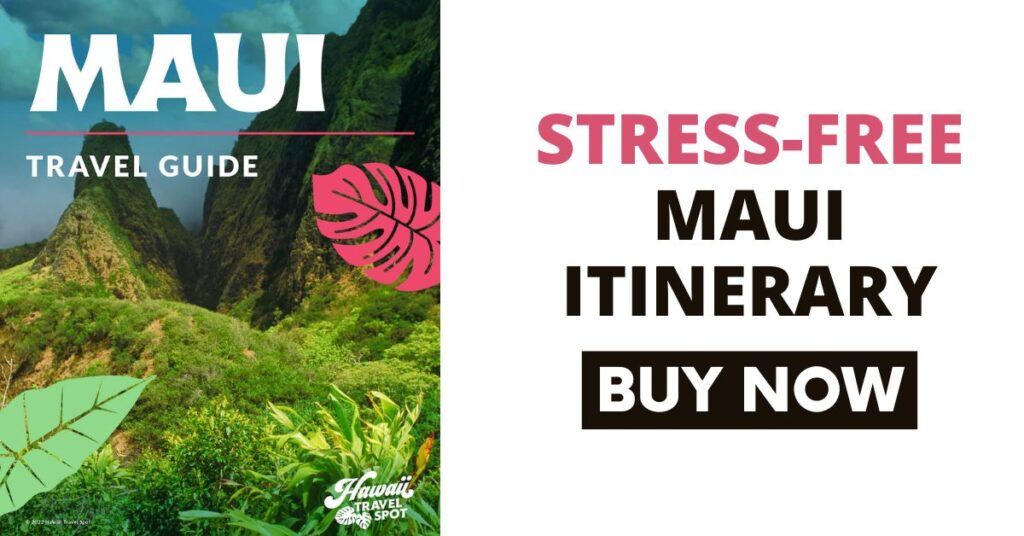 Is the Road to Hana Dangerous?
The Road to Hana can be risky if your eyes tend to wander from the road a lot. The scenery may be distracting, but you can choose to change drivers every time an hour or two goes by.
Be sure to pull over to allow locals to drive past you. It's not only much safer to do this, but someone won't be tailgating you. Also, don't forget that some people live beside the Road to Hana and have someplace to be.
And under no circumstances should you stop in the middle of the road to take photos. Many tourists do just this and then post it to their Instagram and it's absolutely crazy! It's extremely dangerous as a car can easily hit you.
This also does not mean that you can just stop your car to snap a quick picture without pulling over fully. Be a driver who is respectful of others.
Can You Just Drive Half of the Road to Hana?
You might be asking if you have to drive the entire Road to Hana to have the experience if you don't have enough time or traveling with children.
I suggest driving just the first half of the Road to Hana if you have a toddler or small kids since it has the most scenery.
Begin the trip in Paia and finish up at the Halfway to Hana stand after stopping at the Garden of Eden and a few waterfalls. This is a nice location for lunch, taking photos, and picking up some banana bread for the trip home.
Road to Hana Guide: Top 9 Best Stops
These are some of the most well-liked Road to Hana stations if you intend to travel the entire route.
Paia Town
At the very beginning of the Road to Hana sits this adorable town. It's really cute and has a hippy/artsy vibe. You can find small stores and restaurants. They also have a gas station if you haven't filled up your tank.
Mana Foods is an excellent place to get drinks and even food to pack to eat later in the drive.
Twin Falls
Located on Mile Marker #2, Twin Falls, located on Mile Marker #2, is a simple stop along the Road to Hana where you can hike for a short distance to see a Maui waterfall. It's ideal for taking the Road to Hana with children.
Later in the drive, however, there are bigger waterfalls along the Road to Hana. You can definitely skip it if you are pushed for time.
Ho'okipa Beach Park
Because it may be extremely windy, Ho'okipa Beach Park, which is near Mile Marker #9, is a perfect place to stop if you want to see some windsurfers or kite surfers.
You may also schedule a stop at this location on your way back as the sea turtles begin to migrate to the beach around sunset time.
Garden of Eden
This Road to Hana stop emerges at Mile Marker #10, so you can go even if you don't feel obligated to complete the entire Road to Hana.
It's a lovely garden with stunning views of the ocean, a captivating forest, and cute opportunities to take photos. There's even a mango tree on the property that's a century old. Read my full guide to the Garden of Eden Arboretum.
Halfway to Hana Stand
The Halfway to Hana stand, located at Mile Marker #17, is a fantastic site to stop for a little break and take some pictures with the sign, whether you want to stretch your legs or are hungry. It's a simple stop because there is a parking lot that is small.
Hana Lava Tube
This Maui lava tube, also known as Ka 'Eleku Caverns, is an exciting adventure that may be completed in under an hour and is situated close to Mile Marker #31.
There are handrails you can hold onto and to explore this place properly, don't forget to bring a flashlight.
With youngsters, this stop on the Road to Hana is undoubtedly a highlight!
Waianapanapa State Park
Waianapanapa State Park, which is near Mile Marker #32, is a black sand beach with sea caves and scenic hiking trails. It's an enjoyable stop just before Hana Town. You do need reservations though, which you can do HERE up to 30 days in advance.
Hana Town
Mile Marker #34 is where many travelers finish their Road to Hana adventure.
There are many things to do in Hana, like visiting Hana Beach Park, the Hasegawa General Store, Ka'uiki Restaurant, and even the Hana Cultural Center.
Seven Sacred Pools
If you plan to continue on to Mile Marker #42, you will arrive at Ohe'o Gulch, popularly known as the Seven Sacred Pools. There is a short trek to the pools where you can swim.
However, before making the trip all the way here, make sure that the pools are open. The National Park Service will occasionally close it due to floods.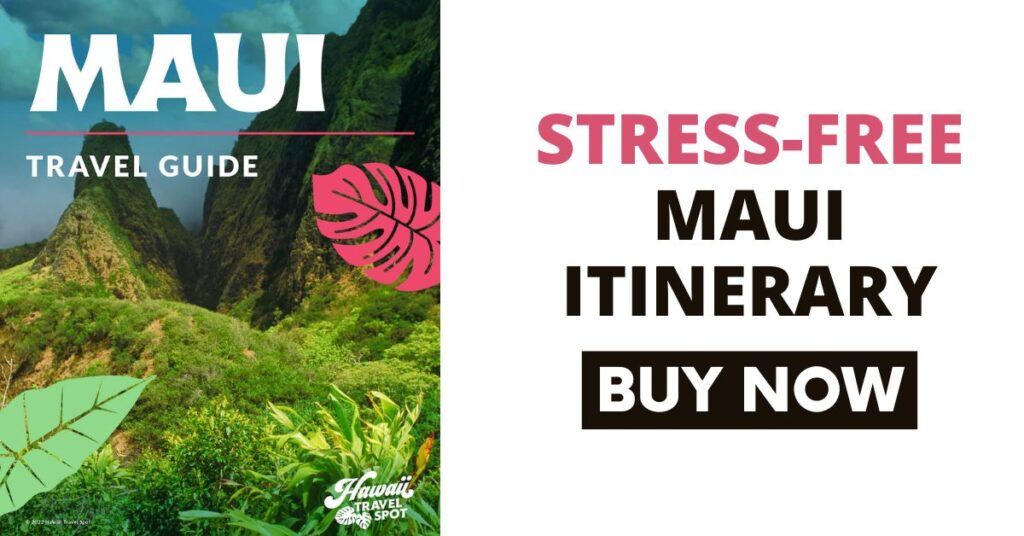 Top 5 Road to Hana Tours
When driving your car, it may be tough to take in all of the landscape. A terrific alternative is booking a Road to Hana tour where you can sit back and enjoy the complete experience.
Luxury Maui Road to Hana Tour & Deluxe Experience
Whether you're looking for an adventure or just some time away from it all, this 8-passenger van is the perfect way to get out on Highway 52. You'll hit up some cool spots and even have a chance to go swimming.
This tour includes a picnic lunch, or you can upgrade to a gourmet lunch. Check out the latest prices and more details.
Road to Hana Secret Cave Expedition
If you're looking for a unique Road to Hana tour, this is it! There are plenty of things for everyone! Swim through refreshing waters at one waterfall or black sand beach before exploring an ancient cavern with breathtaking views – all located in Maui's best-kept secrets spots.
This Road to Hana tour includes a light breakfast and full lunch. Check out the latest prices and more details.
Road to Hana "Reverse Route" Sightseeing Tour
Leave the driving to experts and enjoy an unforgettable adventure with a tour that will take you along one of Maui's most scenic routes: the Reverse Road to Hana.
You'll start in Upcountry Maui and go along the backside of Haleakala as you head to Hana Town with stops at black sand beaches, fresh waterfalls, and more!
This tour of the Reverse Road to Hana includes a light breakfast and a hot lunch. Check out the latest prices and more details.
Hike Maui Rainforest Trails & Waterfall Swim
If you're looking for the best waterfall hikes in Maui, you'll want to book this tour. They have options for 3-hour, 5-hour, or 11-hour tours that take you through rainforest trails to check out waterfalls.
You'll also do some sightseeing along the Road to Hana and learn about the plants from a naturalist. Check out the latest prices and more details.
Luxury Road to Hana Nature Tour
Hop inside a Sprinter van for this full-day Road to Hana tour with tons of stops along the way. You'll even have a chance to swim at a black sand beach in Hana.
You'll also get a plate lunch, snacks, and beverages. Check out the latest prices and more details.
Road to Hana Packing List
Whether you are planning to take a Road to Hana tour or driving solo, you will want to carry these essentials to guarantee a great day trip in Maui.
Camera
Because of the breathtaking landscape along the Road to Hana, you will want to carry a camera. If you intend on swimming or trekking to see waterfalls, pack a waterproof camera, such as the GoPro. Find the best prices here.
Another option is to bring a waterproof phone case to take images with your phone.
Drinks
Pack plenty of cool beverages whether you want to drive the entire distance or engage in various Road to Hana activities.
If there is a freezer next to where you are staying, freeze plastic water bottles. Once frozen, you can use them as ice in a small cooler bag to keep the remainder of your beverages cold. You'll enjoy cool, slushy water all day as they melt. Find the best prices here.
Snacks
Prepare your cooler bag by putting in sandwiches, granola bars, and other snacks. This will prevent everyone from feeling hangry.
Backpack
Get a waterproof backpack with you to keep towels, snacks, water bottles, and additional clothes if you want to explore the stops along the Road to Hana. Find the best prices here.
Hiking Shoes
Flip-flops are not safe to wear when hiking, so if you intend to go hiking in a serious manner, you should wear sturdy hiking shoes because the terrain might become muddy.
Bug Spray
There are several Road to Hana spots that may get very buggy. To protect your skin from itchy bug bites, apply bug repellent or use essential oils (such as peppermint and lemon oil). Check out the latest prices and more details.
Reef-Safe Sunscreen
Don't forget to apply sunscreen and re-apply it frequently, even if you anticipate staying in the car or going on a jungle hike. The sun in Maui is powerful, so you don't want to spend your vacation treating a sunburn.
Sunglasses
These are really useful while driving and during adventures.
Swimsuit
Wearing a swimsuit is a must if you plan to go on a Maui waterfall hike because you are going to get soaked.
Extra Set of Clothes
Make sure to bring a spare set of dry clothing, so you don't end up riding the car with soaked attire.
Phone Charger
Your phone will die out in a heartbeat by the many pictures and videos you will take during the trip. Getting a portable battery pack would be best, especially if you want to hike the Road to Hana. Find the best prices here.
Places to Stay on the Road to Hana
If you anticipate needing a longer time than simply a single-day excursion, your mind might have thought of where to stay in Hana. There are truly a lot of choices that range from basic to opulent.
Waianapanapa State Park
If you wish to camp in Hana, get a permit for Waianapanapa State Park. One of Hawaii's rare black sand beaches is located in this state park and offers nice camping. Read our full guide to Waianapanapa State Park HERE.
YMCA Camp Ke'anae
An additional camping choice near Hana is the YMCA Camp Ke'anae. It's prepared for tent or van camping, but you can also rent cabins there. They don't take same-day reservations, so make sure to make your reservations in advance.
Hana Kai Condos
If you don't enjoy camping, Hana Kai condos are a perfect fit for you! Not only do you get to enjoy a spectacular ocean view, but also the Seven Sacred Pools (Oheo Gulch) is just 8 miles away! Now that's a nice alternative for camping, don't you think?
Hana-Maui Resort (formerly Travaasa Hana)
If you want to treat yourself, get a room at the charming yet rustic Hana-Maui Resort.
This is a well-known resort in Maui that is all-inclusive. It is ideal for honeymoons, getaways with your significant other, or even vacations with your family. Check out the latest prices and more details.
Road to Hana Guide Wrap Up
Do you feel ready to drive the Road to Hana now that you have these tips and tricks? You should have everything you need to plan the ultimate Road to Hana Maui adventure!
And if you think you might want to spend a day or two here, check out these amazing places to stay in Hana Maui!