Planning a trip to Maui? One of the top things to do in Maui is visit Haleakala Crater. Find out the best Haleakala National Park tips for your next trip.
This list of Haleakala National Park tips contains affiliate links which means if you purchase something from one of my affiliate links, I may earn a small commission that goes back into maintaining this blog.
Maui is one of the most beautiful places on Earth, largely in part because of its natural beauty. Whether you love sunbathing, hiking, stargazing, or surfing, if you're in any way a lover of nature, Maui has the attractions and activities for you.
If you're planning a trip to Maui, you'll probably have heard of the Haleakala National Park. However, amidst the variety of activities to do at Maui, it can be hard to decide whether or not you'd like to fit it on your Maui itinerary.
If you're unsure, I'd totally recommend going to the Haleakala National Park for at least a day, maybe longer. It has such an immense variety of activities, natural attractions, and tours that I can almost guarantee you'll enjoy your time there.
Personally, I've always thought it's one of the best national parks in Hawaii!
Read this post to get some information about the activities and attractions at Haleakala National Park, as well as tips and tricks to ensure you have the best experience possible!
Don't have time to read a bunch of Hawaii blog posts and reviews? Here are some of our top picks for visiting Maui.
Popular Maui Tours/Activities
Favorite Maui Resorts/Hotels
Hyatt Regency Maui (this has a swim-up bar and tons of amazing amenities)
Andaz Maui (this is a luxury resort with the best luau on Maui)
Honua Kai Resort & Spa (this is one of our personal favorites because there are tons of pools and there are condo options)
Want to Rent a Car in Hawaii?
One of the best places to rent a car in Hawaii is Discount Hawaii Car Rental because they get the best rates from top national companies like Alamo, Dollar, Thrifty, Avis, Enterprise, Budget, and Payless.
Want to skip all the planning and just access my detailed Maui itinerary complete with daily schedules, fun activities, and travel hacks? Click the button below.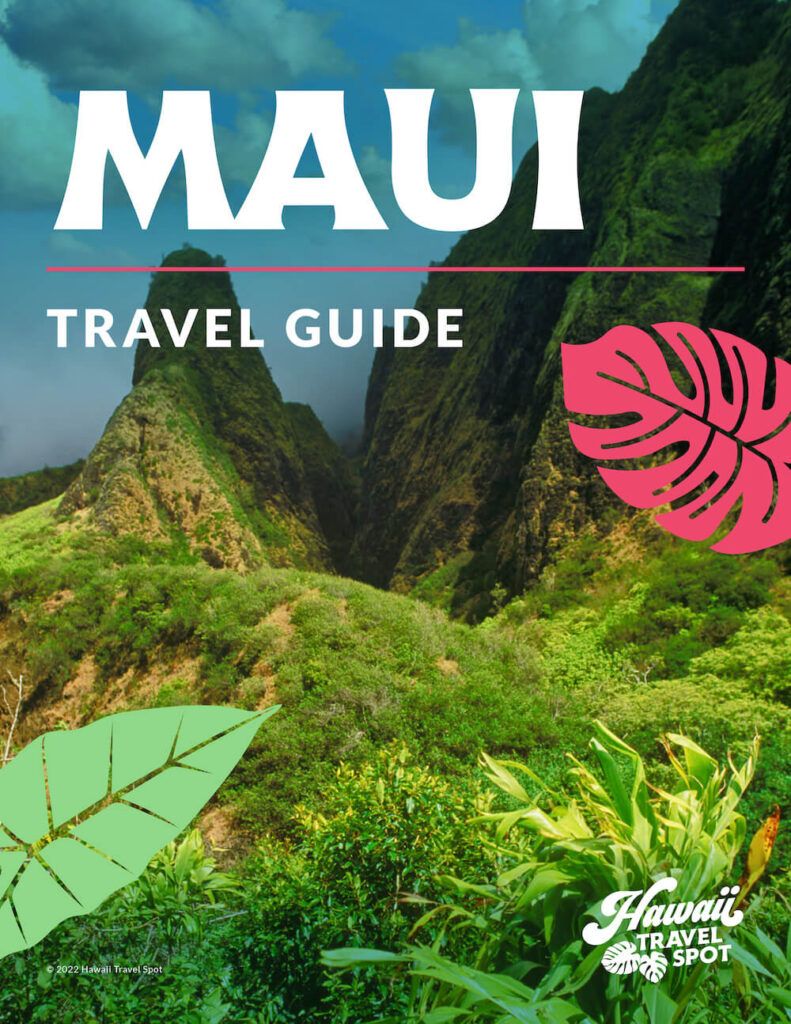 Haleakalā is Known as The House of The Sun
Haleakala National Park's past is quite fascinating. Before you visit the area, you should familiarize yourself with the geological history, traditional folk tales, and cultural significance surrounding the area – that way, you can fully appreciate the park itself!
Historically speaking, Haleakala National Park is built on and around a massive dormant volcano that last exploded sometime between 1400 and 1680. It has exploded over ten times in the last 1,000 years. Some of the valleys and mountains were actually formed by past eruptions!
While the Haleakala volcano is not the largest or most destructive in Hawaii, scientists think it caused immense damage the last time it erupted, and predict that it'll erupt again in 400-500 years. They carefully monitor the area, watching for signs of an unexpected eruption.
Haleakala National Park also has areas of significant cultural importance. There are too many of these to properly cover in this article, though. So if you're interested, I'd absolutely recommend doing your research!
One of the most significant, though, is also incidentally what created the name for the park – "Haleakala" means the "House of the Sun" in Hawaiian. The name originated because of a myth involving Maui, who legend says lassoed the sun to watch it descend.
Now, the Haleakala National Park is open to visitors every hour and day of the year for tourists such as us to enjoy!
How to Get Ready For Haleakala Crater
My top recommendation for any tourist preparing to visit the Haleakala National Park is to fully plan your itinerary and activities before you start packing. You'll be packing very different items depending on what you want to do.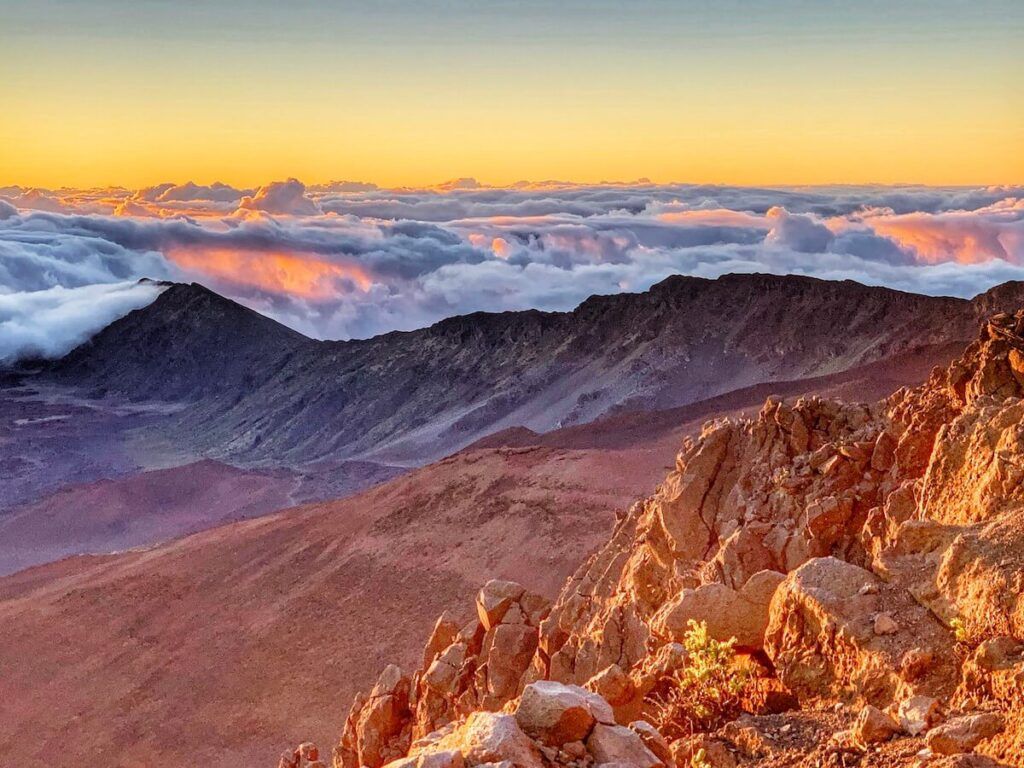 For example, if you're interested in hiking in the upper reaches of mountainous terrain, you'll want to bring the proper gear and clothing – more on that later.
Haleakala National Park is well-known for its terrain and landscapes, which some find so unique that they describe it as otherworldly. Whether you're looking for beautiful green meadows, volcanic cinder cones, immense mountains, lush valleys, or fields of lava rock, Haleakala likely has the natural setting for you.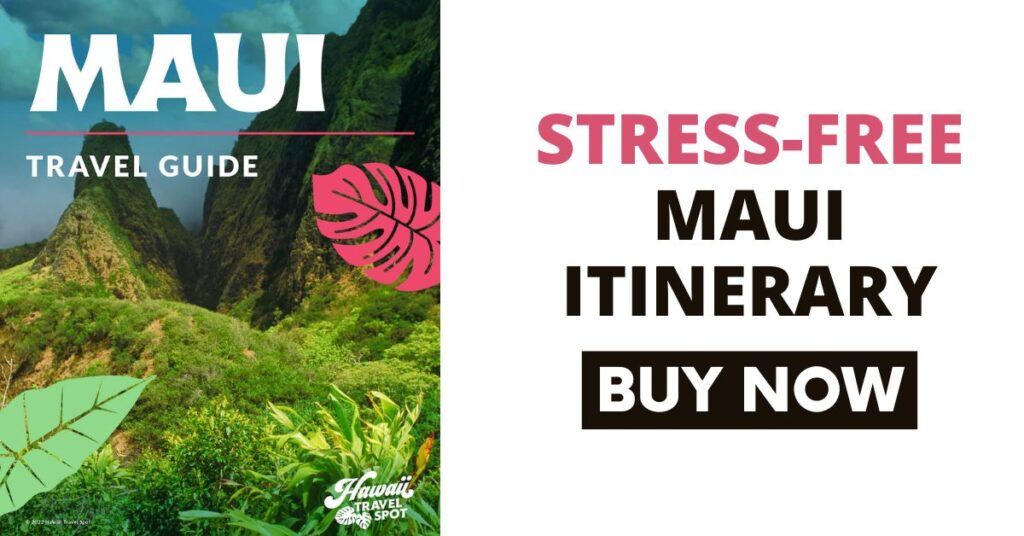 Things to do at Haleakala National Park
Although one of the most popular activities here is doubtlessly watching the sunrise/sunset, there are a multitude of activites you should prepare for. For example, if you don't manage to secure a booking to watch the sunrise, you can always schedule a hike before sunset.
Check Out Hawaiian Wildlife
Haleakala National Park is the place for you if you're interested in learning about and viewing unique Hawaiian wildlife that can't be found anywhere else in the world. Designated as a sanctuary for many species of rare flora and fauna.
One of the best examples is Hawaii's state bird, the Nene, also known as the Hawaiian goose. In 1967, this bird species was teetering on extinction with only 30 specimens remaining. This is due to overhunting, disease, and destroying their natural habitats.
Now, thanks to the protection of the Endangered Species Act and the hard work of scientists and park rangers, over 3,000 birds remain statewide, a large percentage of which find their home at the Haleakala National Park.
As you visit the park, you may be lucky enough to see the majestic and beautiful state bird for yourself. Additionally, you might see other species of native Hawaii birds. These include the peuo, multiple types of forest birds, and the 'ua'u, also called the Hawaiian petrel.
The 'ua'u are small seabirds that navigate at night using the light of the stars. As such, they can often get confused by the lights of the city, and can exhaust themselves and become grounded as a result. If you ever find a grounded 'ua'u, visit the NPS website for instructions.
Haleakala Camping
For those who truly want to experience nature first-hand, camping may be your activity. There is no better way to connect with, live in, and experience nature first-hand. This is especially true in a setting as beautiful as the Haleakala National Park.
For experienced hikers who wish to experience a difficult trail as much as camping, I'd recommend going to Paliku. This is roughly 10.4 miles down the Halemauu Trail. Or you can hike 9.3 miles down the Sliding Sands Trail. The Sliding Sands Trail is definitely the more difficult hike.
Holua is an option for those who don't want to experience such a strenuous hike. Located 3.7 miles down the Halemauu Trail, it is just as gorgeous as Paliku. Plus it's much easier to access for the average person.
For those who wish to experience nature without the inconveniences of overnight hiking, I'd recommend taking a scenic hike or biking. You can do this either on your own and at your own pace or with a tour guide.
Skywatching
Last but definitely not least of the three categories is skywatching. Haleakala's skyscapes are unmatched in beauty, free of light pollution, and enthralling whether you're observing the sunset, sunrise, or the stars.
The best place to admire the sky is at the Haleakala Crater Summit. Even along the trail, the view is unmatched if you veer away from the traffic.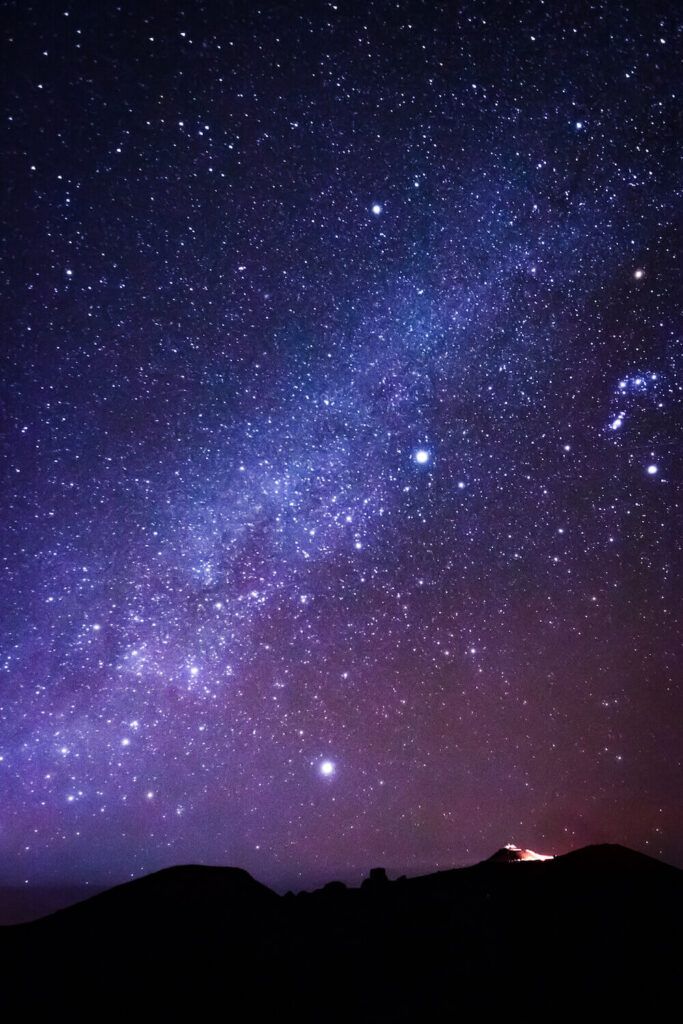 Utop the summit, the horizon stretches uninhibited for over 150 miles. This allows you a completely unobscured view of the sky at any time of the day. From there, you can book tickets and enjoy the sunrise early in the morning. You can hike up and admire the sunset, or camp overnight and watch the stars.
Stargazing is often underrated and under-discussed, despite being one of the best activities to do on Maui at night. If you're planning on doing so, stop by the Haleakala visitor center or search online for a map of the constellations!
Visiting Haleakala National Park can truly be a life-changing adventure. To ensure that you truly enjoy your experience, here are three tips for a perfect Haleakala adventure!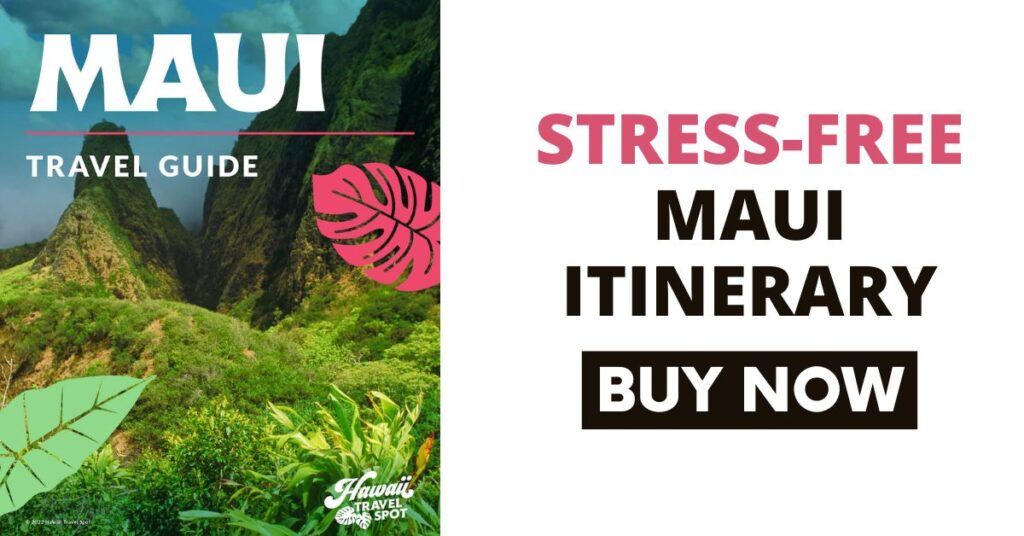 Haleakala National Park Tips
There are endless activities and sights for you to enjoy at the Haleakala National Park. I've done my best to separate most of them into three main categories.
Keep scrolling if you're ready for a picture-perfect trip to Haleakala National Park!
Leave No Trace
One of the most important rules to respect when visiting natural treasure troves such as the Haleakala National Park is to leave no trace. Clean up any trash and camping materials to keep the animals and their habitats safe and clean.
Other essential principles are to never feed or get too close to the wildlife and treat the environment with its due respect.
If you're interested in a chance to see these animals and more up close, book a seat on the Maui Haleakala Tour. If you're interested, check out the latest prices and details!
Pack Smartly
That brings us to tip number two! If you're planning on exploring the summit of Haleakala National Park, you must pack the proper items.
Although the warm tropical weather of ground-level Maui may convince you otherwise, you absolutely need more clothes than beach shorts and flip-flops.
If you're planning on camping, I'd recommend bringing anything you can reasonably fit into your suitcase. Although there are rental shops for camping gear in the camp, it's a costly investment that can be easily avoided. Remember, little fees pile up!
I'd argue that some other supplies are a must. For example, the weather at Haleakala can become suffocatingly hot. So I'd bring plenty of water to any excursion, reef-safe sunscreen, and a high-quality sunhat.
Finally, make sure you put together and pack a simple first-aid kit, especially for long hikes or overnight camping. Find the best prices and deals here!
Dress Warmly
A basic rule of tourism and travel is that the higher the altitude of the area, the colder it will be. Temperatures at the Haleakala Summit are on average twenty degrees Farenheit colder than at sea level.
If you're planning on skygazing at the Haleakala Crater Summit, prepare for cold weather. Otherwise, the feeling of chilliness may ruin your experience!
When packing and preparing for your excursions, make sure to bring a thick and warm jacket, gloves and boots!
How to Make Haleakala Sunrise Reservations
Haleakala Sunrise reservations are only $1 a car but are absolutely required in order to see the sunset. Because of how quickly they sell out, I'd recommend buying tickets here at least two weeks before your planned date.
Without tickets, you will not be let in through the gate until after 7 a.m., by which time the sunrise will be long over.
If you don't manage to book tickets for the date of your visit, don't worry – you can still experience a beautiful skyscape by planning to visit during the sunset, or even booking a Haleakala Sunset Tour.
Best Haleakala National Park Tours
If you're interested in participating in a tour to decrease your own stress and responsibilities, here are some of the best the park offers!
Haleakala Sunrise Tour
If you're stressed about booking tickets or driving to the summit to see the sunrise, the Haleakala Sunrise Tour, despite being somewhat costly, is the best option.
Consisting of a delicious breakfast, a knowledgeable tour guide, and a hotel pick-up and drop-off, it is truly one of the best ways to experience the sunrise. Check out the latest prices and more details.
Haleakala Sunrise Bike Tour
If you're interested in an intense biking journey, this is the tour for you. It descends over 6,500 feet from the park entrance to a small North Shore town called Haiku. Here you can rejuvenate yourself by eating delicious Hawaiian cuisine. Check out the latest prices and more details.
Sunset at Haleakala Tour with Dinner
If you perhaps missed the sunrise for any reason or simply want to avoid the crowds the sunrise attracts, this tour brings up to the summit to watch the sunset and enjoy a delicious three-course meal. Check out the latest prices and more details.
Haleakala Stargazing Tours
If you're planning on stargazing or overnight camping, download this audio tour. It has accurate directions as to where to best see the stars. Check out the latest prices and more details.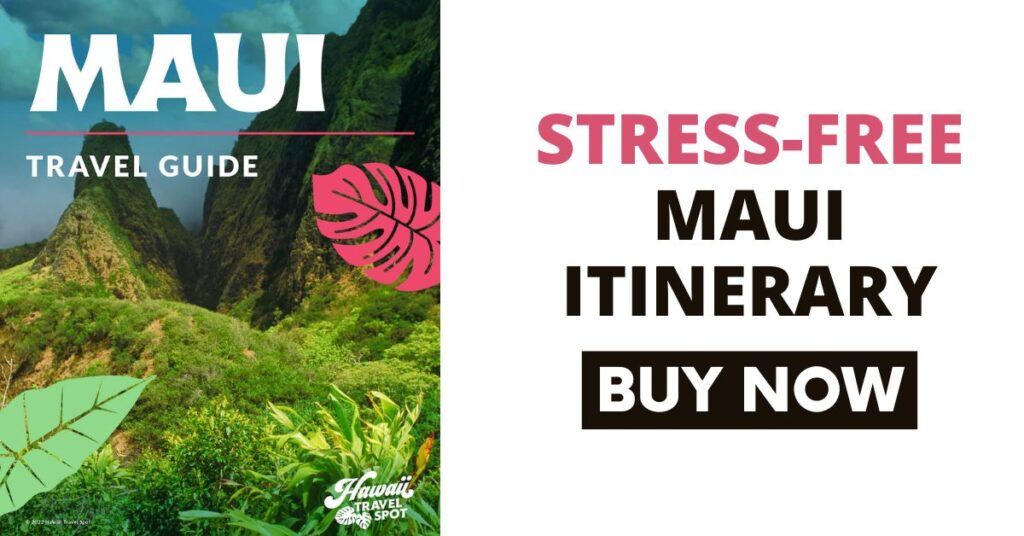 Haleakalā National Park FAQs
What're your personal favorite attractions at Haleakalā National Park?
I, and many other tourists, found the sunrise at the summit of Haleakalā Carter immensely beautiful and breathtaking. However, the sky at the summit is beautiful at almost any time of the day, whether you're stargazing or admiring the sunset!
What sort of activities can I do at Haleakalā National Park?
Lots! You can hike, stargaze, camp, watch a breathtaking sunrise, go mountain biking, and talk to local park rangers!
Are there active volcanoes at Haleakalā National Park?
Unfortunately, no! The area with the most easily accessible active volcanoes is definitely at the Hawaii Volcanoes National Park. However, Haleakalā itself is a dormant volcano, so there are multiple locations at the park where you can see lava rock formations.
Tips for Haleakala National Park Wrap Up
With these three tips, your experience at the Haleakala National Park will doubtlessly be fun and memorable.
Lastly, there are some safety reminders and information from the National Parks Service you should also keep in mind. This is especially vital if you're driving up to watch the sunrise.
Weather is often windy and wet, especially at higher elevations.
There are no weather predictions available for times before 7 a.m.
Temperatures immediately before dawn and immediately after dusk are regularly below freezing.
There are no essentials for sale within the park.
It takes roughly 1.5 hours to commute between the summit and Kahului.
Roads within the park often do not have rails or guards. Drive with the utmost caution.
Parking is restricted to designated lots only, and will be closed when full.