Dreaming about what you want to do on your next trip to Hawaii? Then you have to check out some of the best Hawaii botanical gardens!
This list of the best Hawaii botanical gardens contains affiliate links which means if you purchase something from one of my affiliate links, I may earn a small commission that goes back into maintaining this blog.
If you're looking for a unique travel experience, then you should check out Hawaii's botanical gardens!
Hawaii is home to some of the most amazing and diverse gardens in the world. From tropical flowers to plants that were brought over from other continents, there's something for everyone to enjoy.
The volcanic ash soil also works to help produce some of the most unique flowers and plants around!
Not only are these gardens beautiful, but they also offer a chance to learn about Hawaii's history and culture. Each garden has its own story to tell, so make sure to visit as many as you can on your trip!
If you want to escape the hustle and bustle of the city, then you should definitely take the time to check out these gardens to help you experience some of Hawaii's most beautiful wonders.
But don't worry if you don't know what gardens to check out. I have compiled a list of some of the coolest botanical gardens so you can experience this slice of paradise for yourself!
Keep scrolling for my list of the best Hawaii botanical gardens worth a stop!
Want to skip all the planning and just access my detailed Hawaii itineraries complete with daily schedules, fun activities, and travel hacks? Click the button below.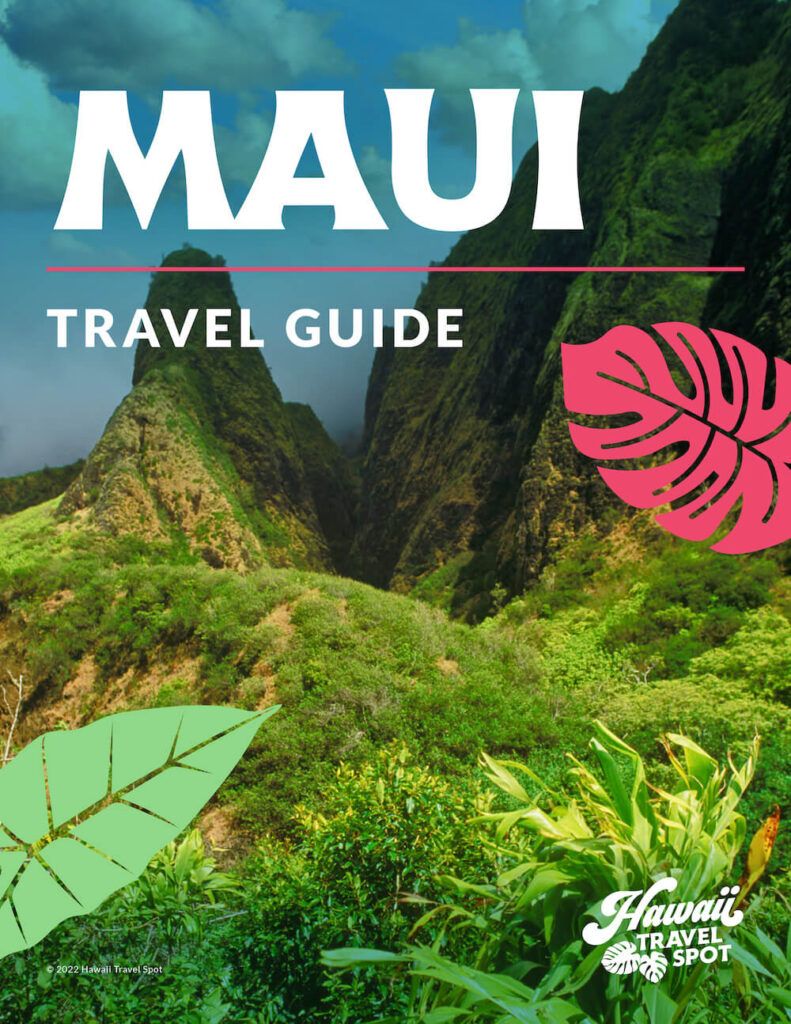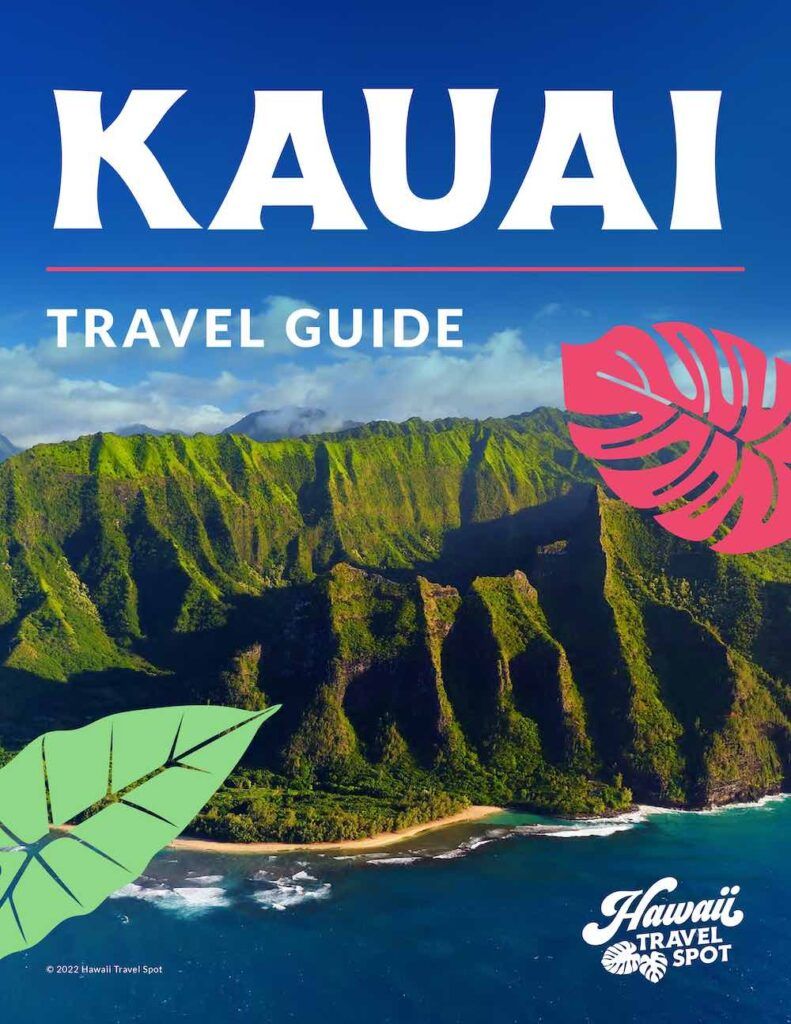 Which Hawaiian Botanical Gardens are Worth Seeing?
If you love visiting gardens when you travel, you will definitely want to check these places out!
Ho'omaluhia Botanical Garden on Oahu
While you may have seen this garden all over Instagram, the Ho'omaluhia Botanical Garden is so much more than its photogenic personality.
This garden has actually been dubbed "a peaceful refuge." This makes sense as the plants in the garden represent places like India, the Philippines, Africa, Malaysia, and of course, Hawaii!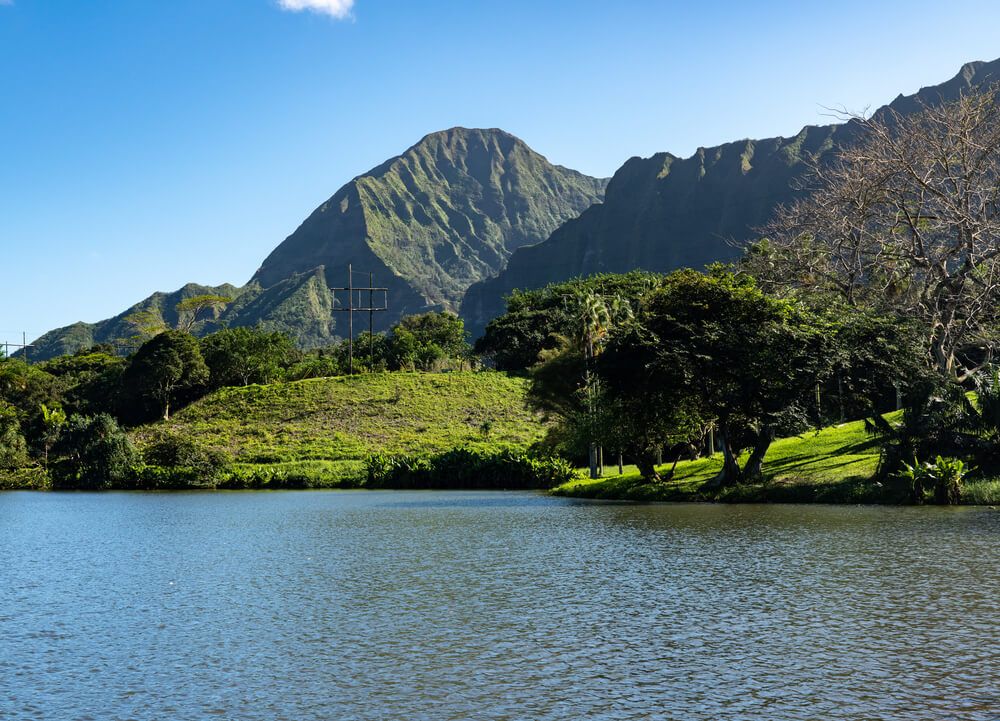 As you head into this Oahu botanical garden, you will see scenic plants along the path, viewing areas, and pavilions scattered around. Some walking trails have fantastic views of the area.
Taking a drive into the area is incredible, with an amazing view of the Ko'olau Mountains.
The reviews for the area are also incredible. There are thousands of positive reviews on Google and an average of 4.7 stars
If you want to see everything the garden has to offer, you may want to head there early. Admission is free for everyone and they are closed on Christmas and New Year's Day.
Foster Botanical Garden on Oahu
Found close to Oahu's Chinatown, Foster Botanical Garden is known for being found in the middle of downtown Honolulu. So you can get the experience of nature without stepping too far from the city.
It is also the oldest of the Honolulu Botanical Gardens, with trees here that were planted in the 1850s. The trees here are also protected by Act 105, which protects trees that are vital to the island. Because of this, 24 of the tree species here are protected by this.
This garden is closed on Christmas and New Year's Day but otherwise is open year-round. Admission starts at $5 for adults and $1 for kids between the ages of 6 and 12. Some tours can be enjoyed for free every day at 10:30 am. But it is recommended to get a reservation first.
National Tropical Botanical Garden: Limahuli on Kauai
Located on Kauai, the Limahuli Garden and Preserve are found on the amazing North Shore. It has some of the most diverse species in the entire state.
This garden is also called "pu'uhonua", which means "place of refuge" in Hawaiian. This is because the garden is both traditional and scientific.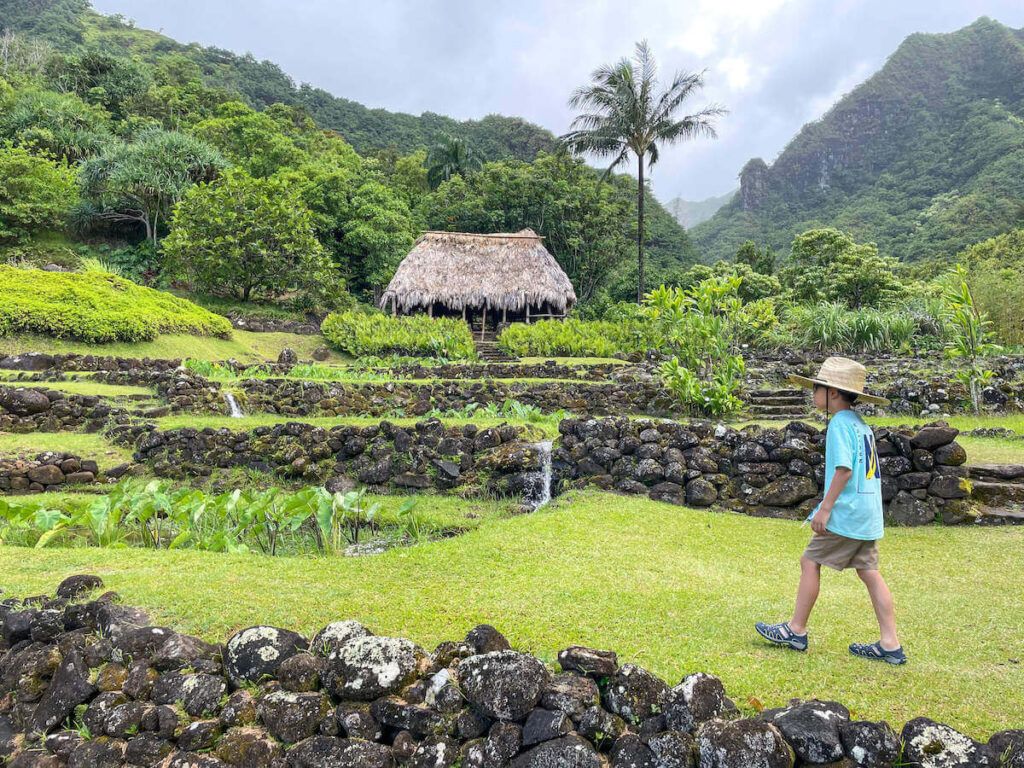 This garden uses practices from long ago and ecological systems to conserve the culture and species within the garden. That's to ensure that they may exist for many generations in the future. This garden is a true embodiment of the culture of the area.
This botanical garden is open from Tuesday to Saturday. There are tours available from the morning at 8:30 a.m. to the afternoon at 3:15 p.m. The garden is closed to visitors at 4:30 p.m.
Admission prices start at $25, with discounts are available for locals and college students. And anyone under the age of 17 can get in for free. Read our full review HERE.
Na Aina Kai Botanical Garden on Kauai
Joyce and Ed Doty were happy to retire to Kauai and found that they were in an area of amazing natural beauty. So, what started as fun landscaping of their front yard ultimately turned into a much larger 240-acre garden, that interestingly sports over 500 bronze sculptures!
This garden is now supported by a foundation dedicated to supporting the area's forestry, architecture, and horticulture.
You can visit this botanical garden from Monday to Friday, as they are closed on all major holidays and weekends. There are also a large number of tours available, such as the self-guided tours at $20.
Garden of Eden Arboretum on Maui
Made open to the public in 1966, the Garden of Eden Arboretum has been recognized for its conservation practices by the state and can be found on the famous Road to Hana.
You will find no pesticides and almost no herbicides being used here, and more than 700 different species of plants can be seen! Some of these were even donated by plant enthusiast George Harrison of The Beatles.
This is personally one of our favorite Road to Hana stops because of how beautiful it is!
This park has tons of trails to walk on and is open every day, including during the holidays. Admission is going to be $20 for adults and $5 for kids aged 5 to 15. Read my full guide to the Garden of Eden Arboretum.
Kahanu Garden on Maui
Found by itself on the Hana coast of Maui, the Kahanu Garden has plants that can be found across Polynesia and was once a worship site for ancient Hawaiians.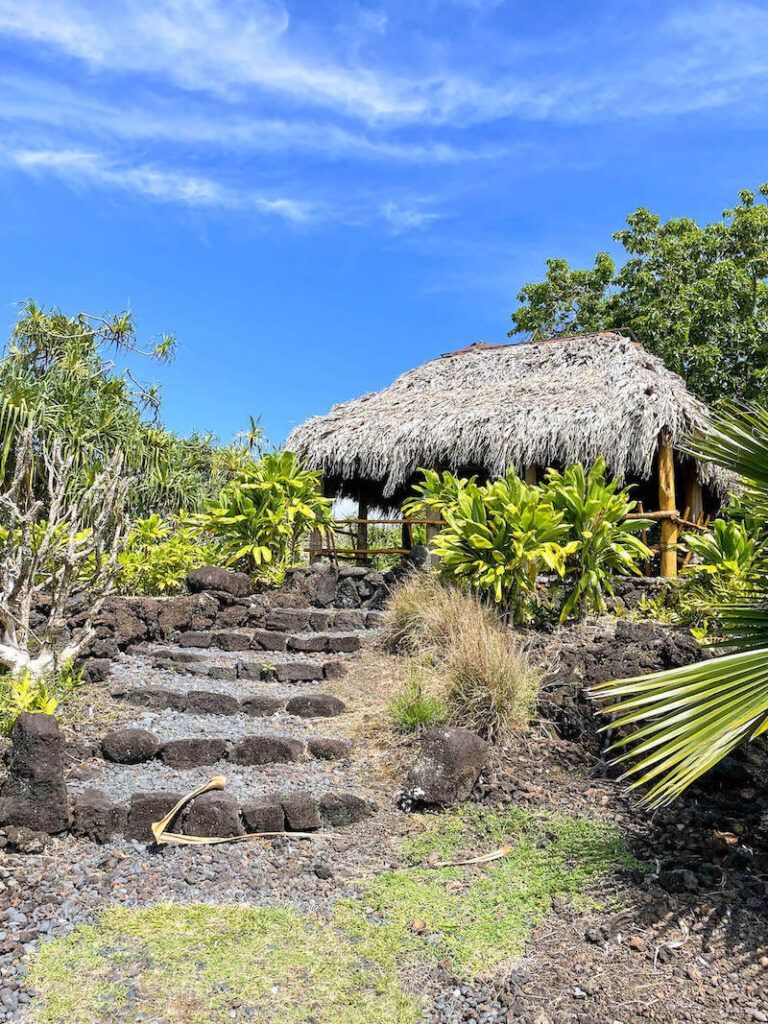 These gardens are also the home of the Pi'ilanihale Heiau, which has been dubbed the largest manmade structures you can find in Polynesia!
Open from Monday to Saturday, admission is going to be 12 for adults, $5 for kids aged 13 to 17, and free for everyone else. Check out my full Kahanu Garden review.
Hawaii Tropical Bioreserve & Garden on the Big Island
As a botanical garden nonprofit with a huge range of different flowers and walking trails that go for miles, this garden has been called a "living classroom" as it is home to more than 2,000 species!
Within these lush gardens, you will find serene waterfalls and streams, which is an amazing experience for those looking to get some great photos!
You can get to this garden a couple of miles off Route 19, with the address at 27-717 Old Mamalahoa Highway. Each admission will be $25.
Liliuokalani Gardens in Hilo on the Big Island
Found in Hilo, this is Hawaii's largest authentic Japanese garden that's not actually in Japan!
This garden was built as an homage to the first Japanese immigrants to come to Hawaii, and features rock gardens, a bridge over serene fishponds, and even some traditional Japanese tea houses!
This place is great for nature walks and can be a great day for a picnic at one of the gazebos that can be found around the garden.
The garden is free to visit and is also open 24/7.
Hawaii Botanical Gardens FAQs
How much is the botanical garden in Hawaii?
It really depends on which botanical garden you are heading to. While many of the gardens are free, some gardens will charge an admission fee, so be sure to plan in advance.
Can you bring food to Foster Botanical Garden?
Yes. Because there are no places to get food in the garden, visitors are welcome to find a bench and eat some food.
Which Hawaiian island has the most botanical gardens?
You will find the majority of the botanical gardens in South Oahu, but tons of cool botanical gardens are scattered around the island!
Hawaii Botanical Gardens Wrap Up
Regardless if you're visiting the Big Island, Kauai, Oahu, or Maui, you should check out at least one of these gardens on your trip.
Any of these amazing spots would make for an amazing time and unforgettable experience.
Looking for more pretty places in Hawaii? Check out the best Hawaii waterfalls!