Are you planning a trip to Maui on a budget? Scroll to find out the best cheap and free things to do on Maui Hawaii!
This list of cheap and free things to do on Maui contains affiliate links which means if you purchase something from one of my affiliate links, I may earn a small commission that goes back into maintaining this blog.
If you're looking for a budget-friendly Hawaiian vacation, look no further!
Maui is one of the most beautiful places in the world, and there's no shortage of things to do – whether you're on a budget or not.
Do any of these budget-friendly things to do in Maui, and your vacation will be memorable and super fun!
Here are some of our favorite cheap and free things to do in Maui so you can make the most of your vacation without breaking the bank.
Don't have time to read a bunch of Hawaii blog posts and reviews? Here are some of our top picks for visiting Maui on a budget.
Best Budget-Friendly Maui Activities
Best Budget-Friendly Maui Hotels
Aina Nalu Resort (this is in the heart of Lahaina town and totally walkable to shops and restaurants)
Maui Beach Hotel (this is in Kahului and it's easy to get to all areas of the island)
Paia Condo (amazing North Shore location right at the start of the Road to Hana)
Want to Rent a Car in Hawaii?
One of the best places to rent a car in Hawaii is Discount Hawaii Car Rental because they get the best rates from top national companies like Alamo, Dollar, Thrifty, Avis, Enterprise, Budget, and Payless.
Want to skip all the planning and just access my detailed Maui itinerary complete with daily schedules, fun activities, and travel hacks? Click the button below.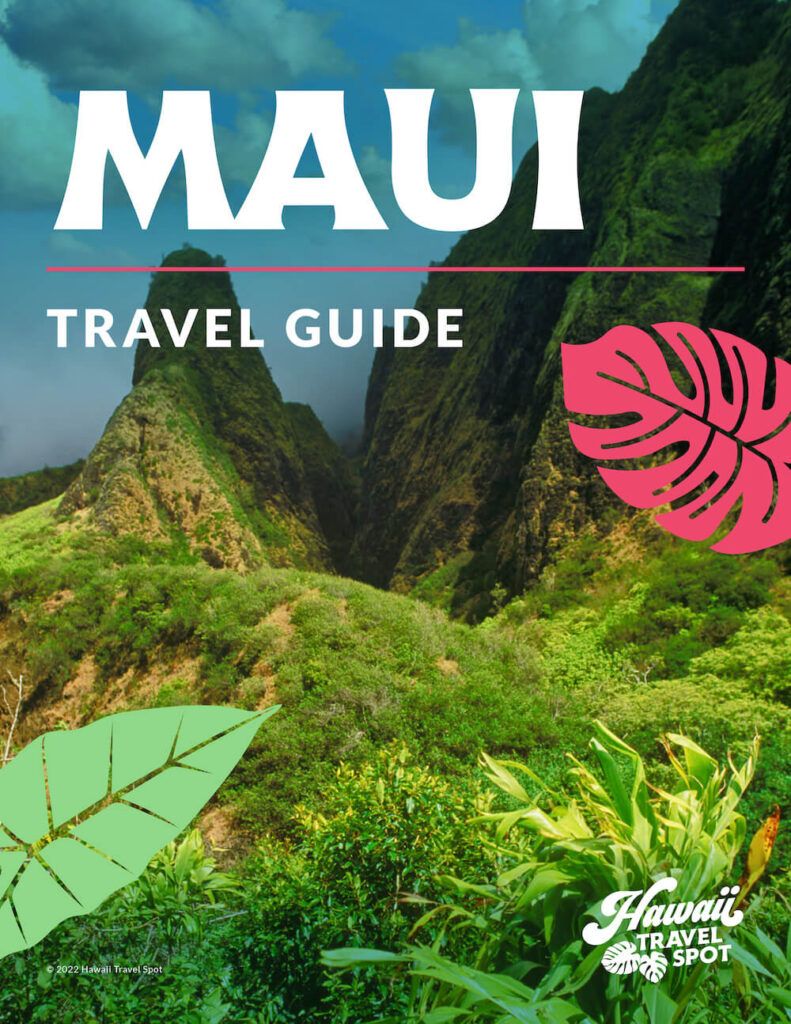 Free Things to do in Maui on a Budget
There are plenty of places to visit in Maui for free. Here are some of the best free things to do in Maui!
1. Honolua Bay Access Trail
One of the best things to see in Maui for free is the Honolua Bay Access Trail. Here you will find an amazing forest that has moss covering the ground. It truly feels magical!
Take a romantic walk through the forest and then head to the beach, or if you want to get your pictures taken in Maui, head to this Instagrammable spot.
2. Nakalele Blowhole
Another one of the things to do in Maui for free is to visit the Nakalele Blowhole. This is a natural geyser formed by a lava eruption long ago. Water spouts through the holes every couple of minutes, and it is quite beautiful.
If you visit, be sure to only step on the dry rocks, or you could end up getting hurt. Keep your distance just to be safe!
Around the blowhole, you will also see a heart-shaped rock. Be sure to get a picture of it, especially if you visit during your honeymoon!
3. Free Polynesian Shows
Some of the free activities in Maui involve Polynesian and hula shows all over the island.
At the Outlets of Maui, you will find a free Polynesian dance show every Wednesday and Sunday at 5:00 pm.
You will find another Polynesian dance show at The Shops of Wailea every Tuesday and Friday at 5:30 pm. They also have other live free shows every Wednesday from 4:30 pm to 6:00 pm.
4. Free Cultural Lessons
Some of the fun things to do in Maui for free are the popular ukulele lessons! However, the shopping centers don't just offer ukulele lessons; you can also learn how to hula, make a lei, see a magic show, and so much more.
At The Shops of Wailea, enjoy the following free classes:
Lei Making: Mondays at 2:30 pm and Wednesdays at 1:30 pm
Weaving: Thursdays at 4:30 pm
Ukulele lessons: Fridays at 3:00 pm and Mondays at 5:30 pm
Hula classes: Friday at 4:00 pm
Every Monday at 11:00 am, you can take a hula lesson at Whalers Village Shopping Center. They also have lei-making classes Tuesdays and Thursdays at 11:00 am as well. On Fridays at 10:30 am, you can learn how to play the ukulele. Then, at 12:00 pm on Fridays, learn how to weave coconut fronds!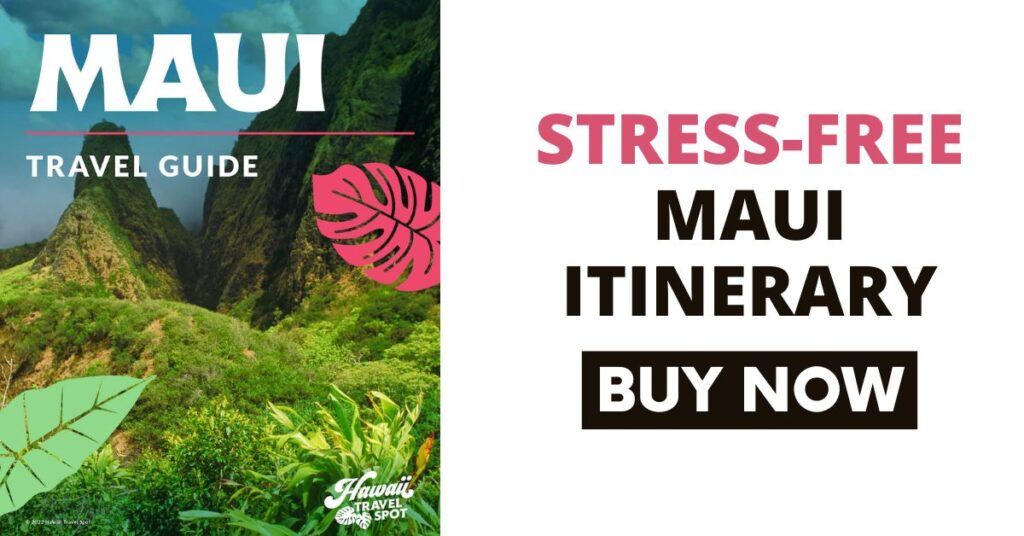 5. Lahaina Banyan Court
Visit the giant Lahaina banyan tree, one of the biggest and oldest trees in the United States, and enjoy the view. The banyan tree was planted on Front Street in 1873 and now spans an entire city block and has 16 trunks!
You can even walk under the banyan tree, with sunlight flickering through its huge leaves. This is definitely one of the best things to do in Lahaina for free. Take a walk around Lahaina town with your sweetheart and enjoy the beauty that comes from this tree.
6. Go to the Beach
There is really no question about what to do on Maui for free with this answer; of course, you head to the beach! With stunning beaches everywhere you go, you will enjoy spending lots of your time at multiple beaches during your vacation to Maui.
You will love the Makena Beach State Park. Not only is it absolutely beautiful, but it also has plenty of space and includes both a little and a big beach.
Ka'anapali Beach is close to many resorts and is another great one for many water activities or for simply relaxing on the sand.
If you want a more secluded beach, head to Kaihalulu Red Sand Beach.
7. Ali'i Kula Lavender Farm
One of the most unusual things to do in Maui that many don't know about is visiting the Ali'i Kula Lavender Farm. While admissions here do cost $3, if you donate one nonperishable item to the Maui Food Bank, you can get into the farm for free.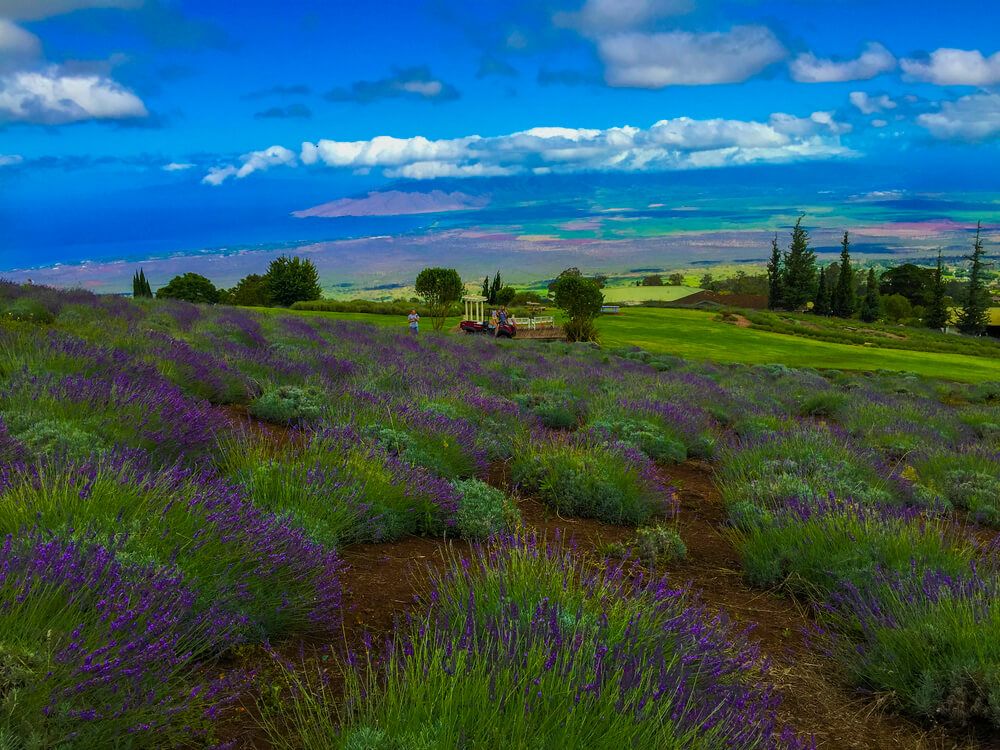 The Ali'i Kula Lavender Farm is another great place to spend some time when exploring Maui and is right by MauiWine. This farm offers visitors access to over 50 acres of lavender fields, which makes for an amazing view, especially for some romantic couple pictures.
Additionally, the farm has picnic areas and hiking trails that make perfect spots for a relaxing day spent in nature.
8. Road to Hana
If you are visiting Maui for the first time, you will love going on the Road to Hana tour. It takes you to some of the best spots leading up to Hana. You will want to research to find the spots you want to see before going on this adventure.
If you drive yourself, you can do it all for free, saving you tons of money and allowing you to stop only when you want to, instead of only doing the tour stops.
9. Go Hiking
There are plenty of incredible hikes in Maui, so try out at least one of them!
One of the free things to do in Kihei is to go on the Hoapili Trail to Hanamanioa Point Lighthouse. It is around 3 and a half miles and can be challenging, but the views are incredible!
The Piilani Trail is easier and will take you to the famous Black Sand Beach! Remember to add these hiking essentials to your Hawaii packing list!
10. Whale Watching
Another one of the free things to do in Lahaina is to go whale watching! While there are tours and cruises you can pay for to see some whales, you can most often see them on the beach for free!
From November to May, you will typically see some humpback whales right from Lahaina.
11. Maui Friday Town Parties
Each Friday of the week, a different town hosts a free party for tourists and the community. From live music to arts and crafts, local food, fun, and so much more. You will definitely want to check out these super exciting parties one Friday during your trip.
Here is where each party is located:
First Friday: Wailuku
Second Friday: Lahaina
Third Friday: Makawao
Fourth Friday: Kihei
Fifth Friday: Lanai
12. Wailea Boardwalk
Take a nice walk along the Wailea Boardwalk and enjoy the ocean the entire time! It is a nice and easy paved path that only takes about an hour to complete.
The path leads you to Wailea Point, where you can see some whales during the wintertime!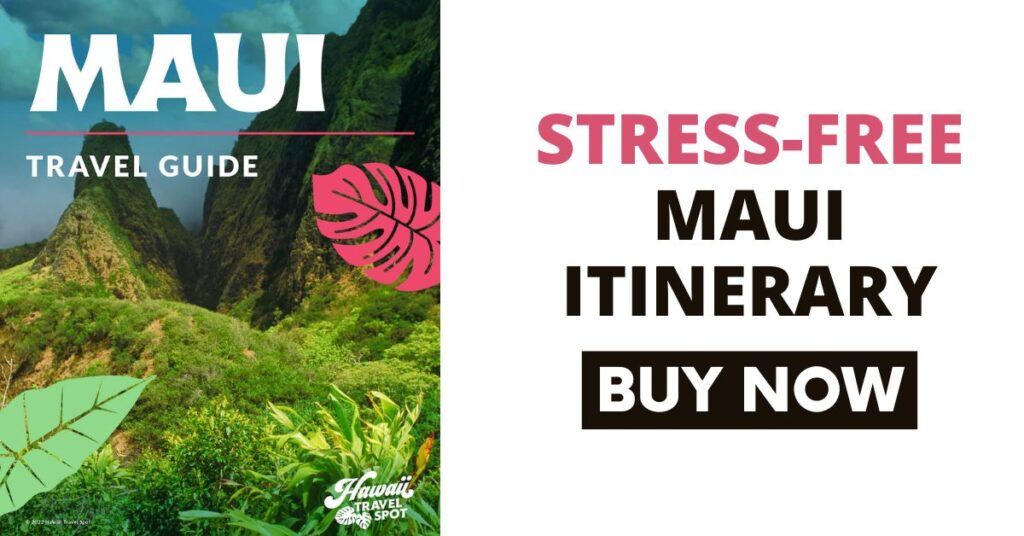 Cheap Things to do on Maui
Here are some of the best cheap things to do in Maui! With all under $25, you can easily save money while exploring the beautiful island of Maui.
Haleakala Sunrise Summit
The Haleakala Sunrise Summit is the cheapest thing to do in Maui, as it is only $1 per vehicle! Reserving your spot guarantees that you have a parking spot to go and see one of the most beautiful sunrises you've ever experienced.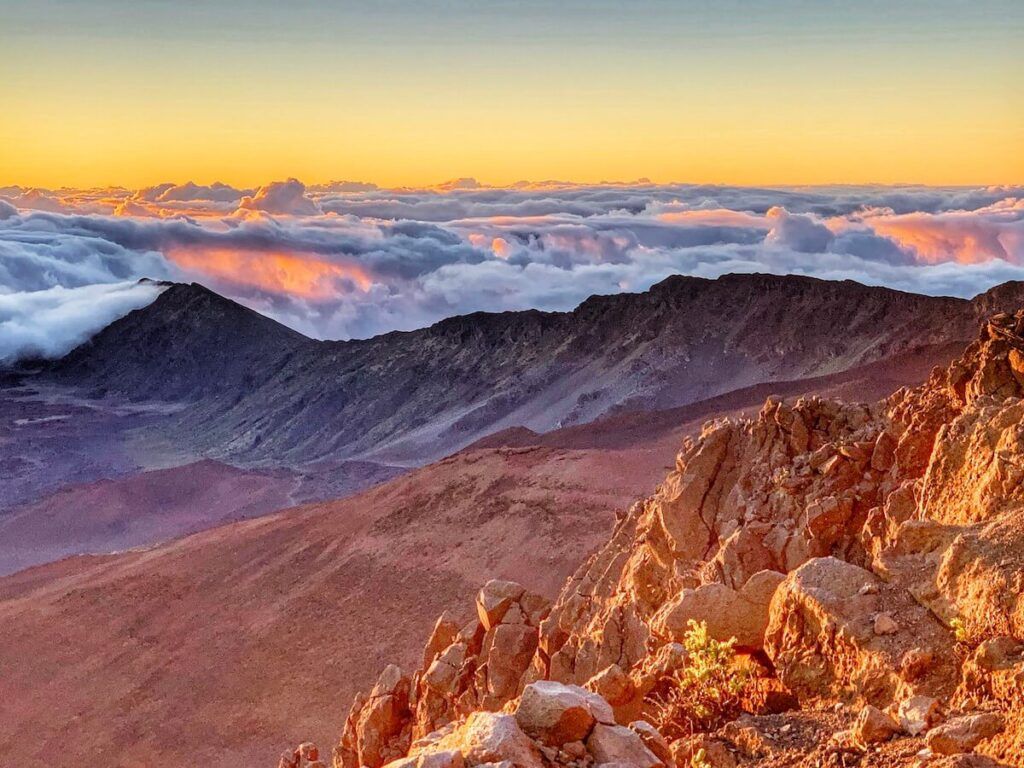 Hike up to the top of the highest peak in Maui and enjoy a peaceful sunrise. It is one of the most romantic activities to do in Maui, so make sure to add this to your itinerary!
2. Iao Valley State Park
The Iao Valley State Park is one of the inexpensive things to do in Maui that is quite beautiful.
Here you can walk a short distance on a paved road to see the Iao Needle, a natural rock formation due to erosion. It stands around 1200 feet tall!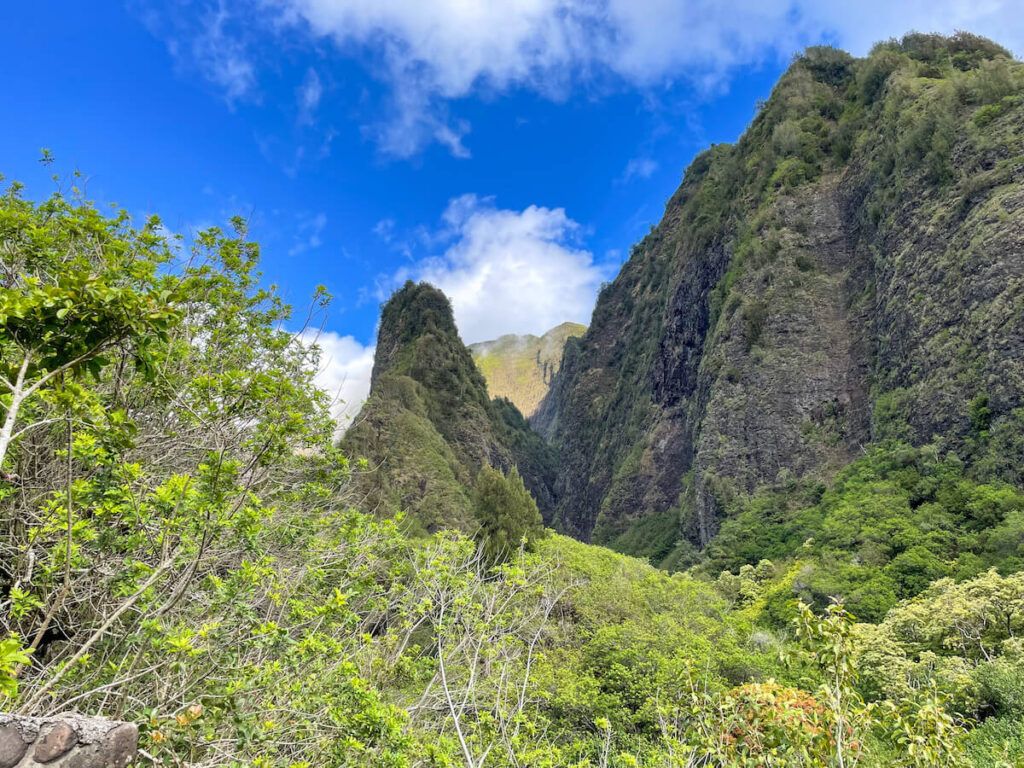 This is a very cultural and spiritual place for Hawaiians and a must-see for tourists. After you see the Iao Needle, walk through the peaceful botanical garden as well.
Advance reservations to enter I'ao Valley State Monument are now available online. The parking fee is $10 per vehicle. The additional non-resident entrance fee is $5 per person with no charge for children under three years old.
3. Maui Brewing Company Tour
The Maui Brewing Company is a brewery that you can tour and get a tasting for only $20 per person. The atmosphere is great, and the craft beer is delicious.
During the tour, you will learn about the different steps involved in brewing a beer. You will also get to see the canning process at the packaging line. This walking tour takes about 25 minutes, and you will get to sample some of the best beer on the island.
4. MauiWine Tasting
Another one of the cheap things to do on Maui is to visit the King's Cottage Tasting Room at MauiWine. Sit down, relax, and enjoy some of the best wines made in Maui. Tasting flights are between $12 to $15, while wine by the glass ranges from $6 to $20.
After you enjoy your wine, you are welcome to go on a self-guided tour of the historic estate.
5. Swap Meet
One of the best cheap things to do in Hawaii is visiting the local Swap Meet. This unique market is held on Maui every Saturday from 7:00 am to 1:00 pm and has over 200 vendors selling everything from fresh produce and plants to souvenirs, art, and handmade craft items. The Swap Meet also has a variety of food options too!
Swap Meet is the largest flea market on the Hawaiian Islands and is located at the University of Hawaii Maui College. You'll be able to find everything from antiques to jewelry to handmade crafts. It's also a good opportunity to pick up your souvenirs for cheap.
If you want to just walk around and observe, it is one of the free things to do in Kahului!
6. Maui Tropical Plantation
If you're looking for a unique and cheaper thing to do on Maui, the Maui Tropical Plantation is the place for you. Its lush tropical gardens include a tropical fruit orchard, macadamia nut plantation, pineapple orchard, papaya orchard, guava, and sage.
For only $25, visitors can learn about Maui's agricultural history and taste some of the delicious fruits during the Tropical Express Tour. It is a 40-minute tour, and you can enjoy the rest of the plantation for however long you would like afterward.
7. Botanical Gardens
Visiting the botanical gardens is another great adventure in Maui that doesn't cost much. There is a variety all over the island, so pick one closest to where you are staying and enjoy being surrounded by Hawaiian beauty.
The Kahanu Garden costs $16 per adult and is located right by a huge native Hala forest. Here you will find plants from all over Polynesia and even a unique canoe house.
For only $10, you can visit the Kula Botanical Garden. Here you can observe countless bright, colorful island plants, a covered bridge, a waterfall, a koi pond, a tiki exhibit, and many more incredible things.
8. Twin Falls
Along the Road to Hana, you will definitely want to stop by Twin Falls. It costs $10 to park, but it goes to help maintain and run the Wailele Farms. Walk around the farm as you make your way to Twin Falls.
Once you arrive at the falls, enjoy swimming in the pools to cool off!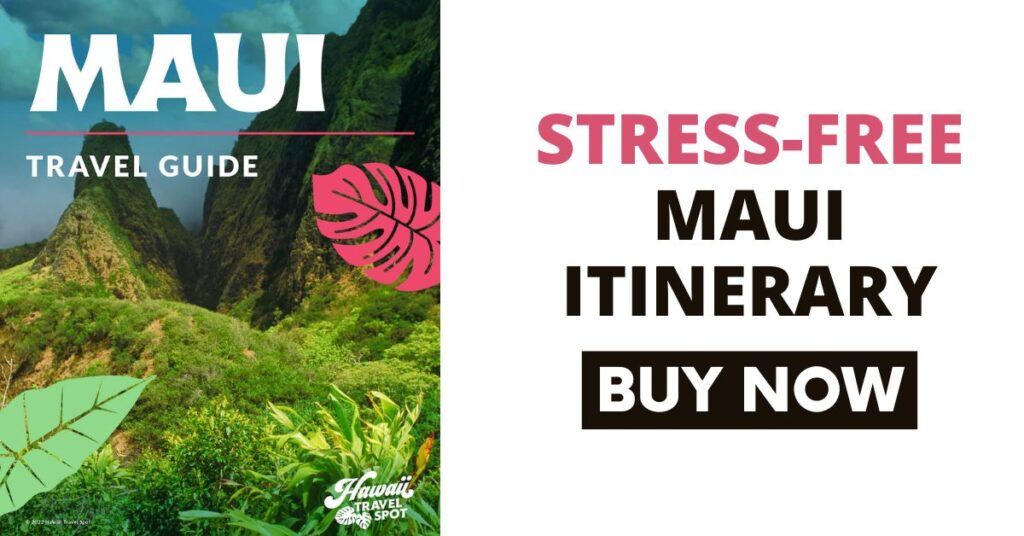 Things to do in Maui for Free or Cheap FAQs
What month is the cheapest to go to Maui?
Usually, January or February are the cheapest months to fly to Maui. However, there are plenty of free Maui activities all year round, so you can go to Maui on a budget any time of the year if you want!
How do I get a free luau in Maui? 
While there is not a free Maui luau, you can see plenty of free hula shows all over the island. Read above to find where each show is located.
Cheap Things to do on Maui Wrap Up
If you're looking for the best cheap and free things to do on the island of Maui, you can't go wrong with any of these activities.
From climbing up lush mountains to surrounding yourself in a magical forest, swimming in the ocean, and getting free ukulele lessons, there is something for each couple to enjoy in Maui that is very budget-friendly!