Planning a trip to Maui and want to explore the South Shore town of Kihei? Scroll to find the best things to do in Kihei Maui, including where to eat, cool tours, and where to play!
This list of things to do in Kihei Maui contains affiliate links which means if you purchase something from one of my affiliate links, I may earn a small commission that goes back into maintaining this blog.
Are you looking for a place to stay in Maui that isn't as popular with tourists?
Kihei is the perfect city for those who want to have a Maui experience centered around nature. It's a small town with less man-made attractions compared to Wailea and Ka'anapali, making it a less popular tourist location.
This allows you to have an amazing vacation without dealing with crowds!
With tons of different things to do, Kihei is the perfect city for those who want to explore everything Maui offers. You'll never be bored while staying here!
Keep scrolling to check out my full list of things to do in Kihei Maui!
Don't have time to read a bunch of Hawaii blog posts and reviews? Here are some of our top picks for visiting Maui.
Popular Maui Tours/Activities
Favorite Maui Resorts/Hotels
Hyatt Regency Maui (this has a swim-up bar and tons of amazing amenities)
Andaz Maui (this is a luxury resort with the best luau on Maui)
Honua Kai Resort & Spa (this is one of our personal favorites because there are tons of pools and there are condo options)
Want to Rent a Car in Hawaii?
One of the best places to rent a car in Hawaii is Discount Hawaii Car Rental because they get the best rates from top national companies like Alamo, Dollar, Thrifty, Avis, Enterprise, Budget, and Payless.
Want to skip all the planning and just access my detailed Maui itinerary complete with daily schedules, fun activities, and travel hacks? Click the button below.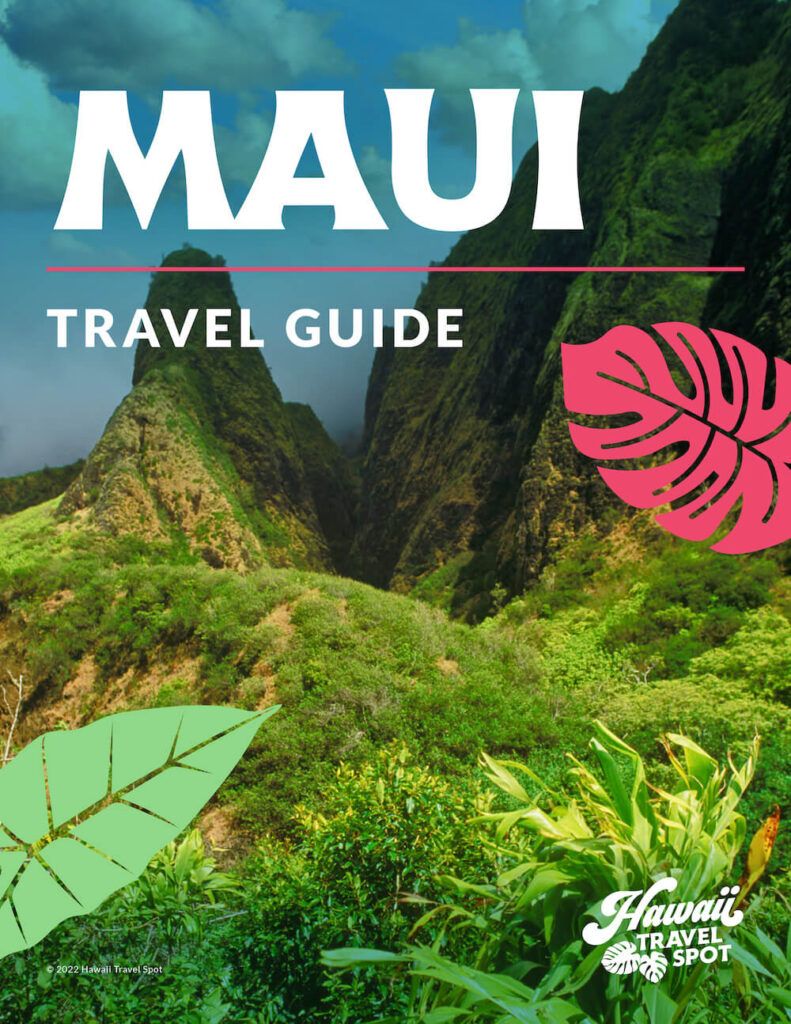 Awesome Kihei Activities Worth Adding to Your Maui Itinerary
1. Go Scuba Diving
Hawaii's unique underwater ecosystems, filled with endemic and endangered species and coral reefs teeming with life, are without equal in any part of the world. One of the best ways to experience them is getting up-close with scuba diving.
Scuba diving is extremely accessible in South Maui, which is where Kihei is located. Beaches like the Honolua Bay and Maluaka Beach are some of the only places where you can go snorkeling immediately from the shore!
As you swim deep into the depths, be sure to keep an eye out for schools of colorful tropical fish, honu (green sea turtles), spinner dolphins, manta rays, and even eels!
If you're new to scuba diving, unfamiliar with handling the equipment on your own, or concerned about the safety ramifications of swimming on your own, check out one of the many scuba dive tours or even a nighttime tour! Check the latest rates and more information.
2. Take a Maui Boat Ride to Molokini Crater
Molokini Crater is a crescent-shaped, dormant volcano caldera that is home to over 200 endemic species of tropical fish and underwater animals. Molokini Crater is entirely uninhabited and is considered by many to be a wildlife sanctuary.
Boat rides to Molokini Crater usually have a huge variety of on-the-way attractions and on-board amenities such as hand-crafted cocktails, water slides, knowledgeable tour guides, continental breakfast, and much more!
Of course, the main attraction of a Molokini Crater boat tour is snorkeling. You'll likely be taught essential safety tips and provided with snorkeling gear, so don't worry if you don't have much experience!
I'd recommend choosing a Molokini Crater boat tour that arrives at the crater earlier in the morning to avoid being near too many other tourists. Check out the latest prices and more details.
3. Try Stand Up Paddle Boarding
Stand up paddle boarding is an amazing way to experience the underwater beauty and ecosystems of Hawaii! Although you'll probably be above water for most of the tour, you'll feel as though you're levitating over the water, observing its blue depths in peaceful tranquility!
If you're hesitant about paying for a stand-up paddle boarding tour without paddle boarding experience, don't worry – you'll have a few introductory lessons to the activity, which is a lot simpler than many anticipate, before the actual tour!
On the tour, you'll be treated to beautiful views of underwater reef systems, surrounding verdant green mountains, idyllic sandy shores, and underwater animals such as honu (green sea turtles), moray eels, manta rays, and more! Check the latest rates and availability.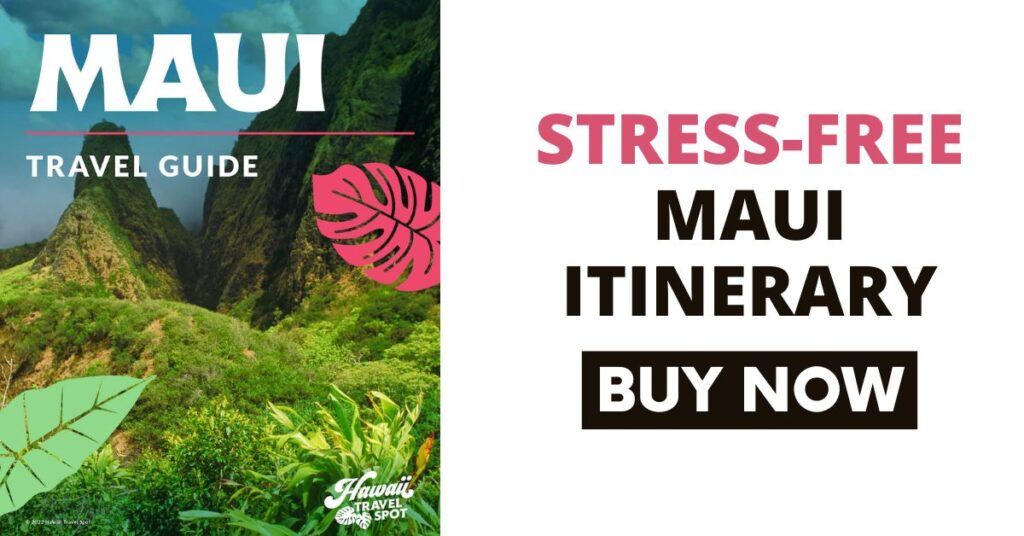 4. Watch the Sunset
Hawaii's idyllic, beautiful sunsets are some of the most famous across the world. While you're in Hawaii, it'd be a huge mistake not to dedicate a few evenings to observing the stunning colors of the sunset!
Kihei, largely free of light pollution and obstructive buildings and located in southwest Maui, is indisputably perfect for watching sunsets. One of the best aspects of Kihei is that you won't have to travel far to get some amazing views – some of the options are accessible by foot!
If you're having trouble deciding where to go to watch the sunset, we have a few recommendations!
Keawakapu Beach is perfect for an afternoon visit of swimming and sunbathing, and it offers many isolated spots that are perfect for observing the sunset. Kamaole Beach Park III is perfect for an early dinner picnic and has amazing views of nearby landmarks!
5. Play at the Kamaole Beaches
The Kamaole Beaches are perfect for an afternoon or even full-day visit and are some of the most popular beaches in the area. With perfect white-sand shores and immense waves, it's perfect for beachside activities such as surfing, swimming, and sunbathing.
Seeing as the Kamaole Beaches are 3 distinct beaches, you'll definitely be able to find a relatively isolated location to relax at without the disturbance of crowds despite the area's popularity. While you're in the area, be sure to check out nearby shopping centers and restaurants!
6. Explore Lava Fields
Lava fields are some of the most unique historical artifacts you can see on Hawaii, with both stunning beauty and unparalleled origins. Often formed hundreds of years ago, lava fields are immense stretches of hardened magma from ancient volcanic explosions.
Now, if you're staying in Kihei, the best place to see beautiful lava fields is hiking the Hoapili Trail slightly South of Maui, where you'll be able to witness the stunning site of Haleakala's last eruption in 1790 from the Kalua o Lapa cinder cone.
Beyond beautiful lava fields, Hoapili Trail, also known as the king's trail, also takes you past some amazing photo ops such as sea arches, tidepools, lava rocks, and overlooks with beautiful views of surrounding areas!
7. Learn How to Surf
Hawaii's beautiful white-sand shores, crystal-clear waves, and immense number and variety of beaches makes it truly a surfer's paradise. As a result, Hawaii is inextricably linked to surfing. When you visit popular beaches, you'll definitely see a few surfers riding the waves!
If you've been interested in surfing but have no idea where to start, nowhere is as good as Hawaii!
There are many options for surfing lessons, most of them lasting roughly 1-2 hours each with small groups of 6-10. You'll learn about surfing technique, safety tips, etiquette, and more! Check out the latest rates and more information.
While you're preparing to learn how to surf, don't worry about bringing your own equipment such as surfboards or safety equipment, those will all be provided. Just bring your own swimsuit and reef-safe sunscreen!
8. Play a Round of Golf
Although many may be surprised that golfing is so fun and popular in Hawaii, when one considers Hawaii's constantly-clear skies, sunny weather, and beautiful scenery, it's unsurprising that many flock to the courses in Hawaii to sink some balls!
While you stay at Kihei, consider spending a day at Maui Nui Golf Course, which charges much lower than other courses on the islands and offers a laid-back vibe, Toptracer Range technology, and amenities such as food, drinks, and on-site golf gear!
While you're in the area, also be sure to check out Gilligan's Bar and Grill, which has amazing comfort food and a view of nearby natural attractions such as the Haleakala Volcano! If you're a newcomer to golf, they even offer private lessons!
If you're willing to drive further to golf, Wailua also offers three award-winning courses: Wailea Blue, Wailea Emerald, and Wailea Gold, each of varying difficulties and time commitments. There's even courses meant for children, and mini-golf!
9. Visit the Humpback Whale Sanctuary
The Hawaiian Island Humpback Whale National Marine Sanctuary is one of the best educational and life-changing experiences you can have in Kihei! It's definitely an activity you should put on an afternoon in your itinerary.
If you visit during the whale-watching seasons from December to March, there's a good chance you can catch a glimpse of the breathtakingly majestic humpback whales that frequent the area. As someone who's seen humpback whales countless times, I can assure you that it's an amazing experience each time!
While you're here, be sure to check out the beautiful views of West Maui, Kahoʻolawe, and Lānaʻi, as well as the honu (green sea turtles) that bask on the rocks during the low tide. Also be sure to take the time to learn about the ecosystems surrounding you at the center!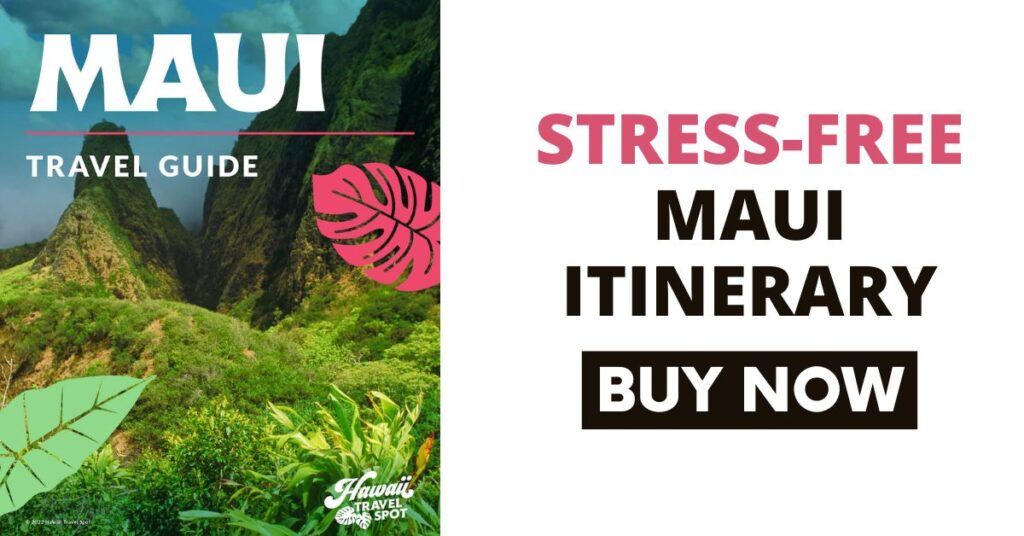 10. Get Fresh Poke in Kihei
Poke is one of the most iconic Hawaiian dishes you can eat. Traditionally made from ahi ahi, the fish is sliced into tender raw cubes and topped with soy sauce, brown rice, and a variety of vegetables, sometimes over a bowl of rice.
The best poke you can find in the Kihei area is at Eskimo Candy, where you'll be able to buy convenient to-go poke as well as other comfort foods such as burgers, fish and chips, and more! It's near several beautiful beaches, so I'd definitely recommend stopping by for some beachside snacks!
11. Visit the Maui Ocean Center
The Maui Ocean Center aims to educate visitors about the unique underwater ecosystem that surrounds Hawaii's islands through a huge variety of over 60 interactive exhibits. Named a top 10 aquarium and widely acclaimed, the Maui Ocean Center is well-worth a visit!
While you're at the Maui Ocean Center, be sure to take the time to admire their huge variety of sea animals, ranging from honu (Hawaiian green sea turtles) to tropical fish! Take the time to walk through their 35-feet long tunnel, where you'll be surrounded by immense sharks, manta rays, and wildlife!
The Ocean Center also has a huge variety of activities and seasonal exhibits you can engage in such as Aquari-Om Yoga Classes and an annual coral spawning event! Before you visit, be sure to visit their website to get more information! Check out the latest prices and more details.
12. Taste Ululani's Shave Ice
Although not originally a Hawaiian dessert, Shave ice is now one of the most iconic and delicious snacks you can get there! They were first introduced to Hawaii by Japanese immigrants, who first created it using hand-shaved flakes of ice and sugar syrup.
Slowly, people began to incorporate local tropical flavors into the delicious dessert until it became what it is today! Now, you can get it in a huge variety of flavors such as passionfruit, coconut, and more, with toppings such as locally sourced honey or nuts!
Ululani's Shave Ice is definitely some of the best shave ice in Maui. They source all of their ingredients locally, hand make their own fruit syrup, and let you pick your own combinations and toppings! Missing out on Ululani's Shave Ice would definitely be a mistake!
13. Dine at Café O'Lei
If you're looking to support local business owners and chefs while eating delicious local Hawaiian cuisine, consider stopping by at the Kihei Café O'Lei, open from 11am – 8pm every day but Monday!
Café O'Lei offers a huge variety of delicious food such as garlic shrimp, ahi nachos, crab cakes, kalua pork, and more! They even have a kids menu, a sushi bar, and a takeout menu, making it a perfect option for a quick stop-by before your next activity!
14. See a Maui Luau
Luaus are some of the best ways to experience both Hawaii's delicious cuisine and unique culture! The best thing about luaus is that no matter how many you go to, each one is a new experience unlike any other!
Although there are no luaus in Kihei, the Marriott in Wailea hosts the world-famous Te Au Moana luau, which serves delicious dishes such as Hawaiian Style Poke, Imu Kalua Pork, Huli Huli Style Chicken, and hand-crafted cocktails.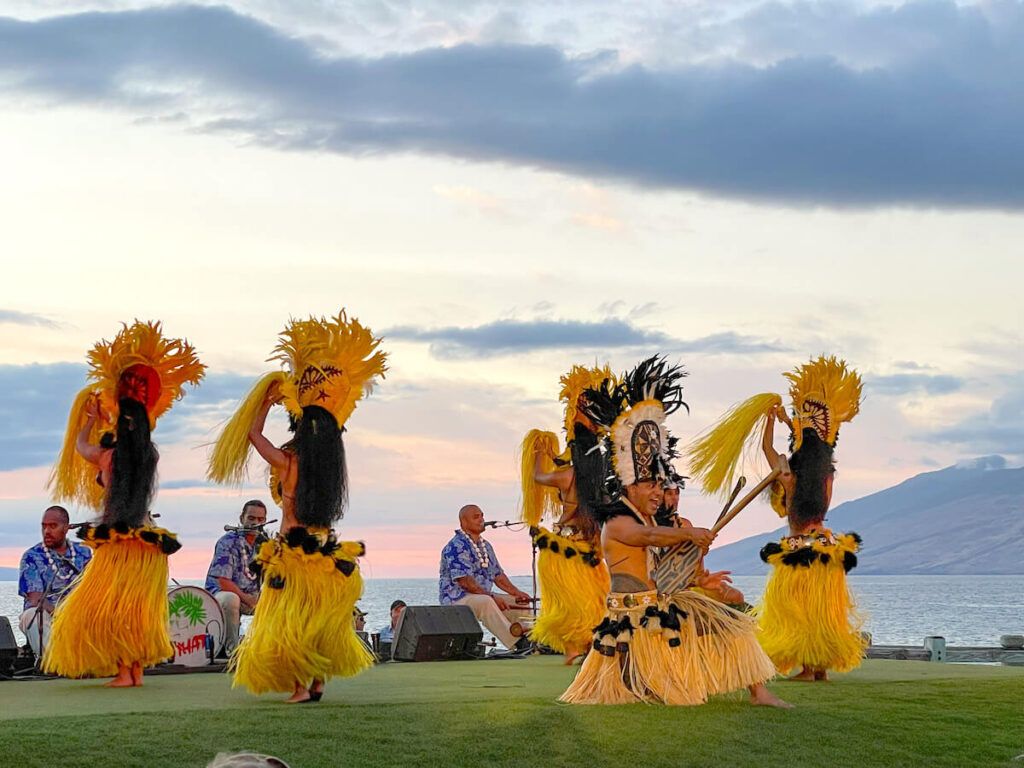 And the Andaz Maui in Wailea hosts the Feast at Mokapu, hands-down the best luau on Maui. The food and show are unsurpassed!
15. Check out a Farmer's Market
There are a huge number of benefits that come with stopping by a farmer's market in Kihei that'll definitely convince you to visit. The area has a surprising number of Kihei Farmers Markets that are definitely worth stopping by!
Buying from farmers markets is one of the best ways to give back to a community that's doing so much for you as a tourist, as you can support and meet local artisans and farmers that may have unique insights or tips on life!
You'll also be able to access some of the best farm-to-table produce available anywhere in the world, which is perfect if you're renting an Airbnb or a cottage and want to maintain a healthy diet throughout your vacation.
16. Eat Fish Tacos at Coconut's Fish Café
Hawaii is famous for its delicious cuisine, entirely unique and crafted by the ecosystem that surrounds it. Whether you're an enthusiast of seafood or prefer lighter dishes, Hawaii will definitely have dishes you like.
Nonetheless, fish tacos are almost universally loved by anyone at Coconut's Fish Café. Bursting with flavor and covered in delicious toppings, Coconut Fish Café's fish tacos will have anybody – even fish haters – wanting for more!
If you're truly a picky eater or simply allergic to seafood, don't worry – Coconut's Fish Café has a huge and varied menu with non-seafood dishes such as chicken pasta, kalua pork, and steak tacos!
17. Go to the Movies
After a long week of outdoors activities, going to the movies may be just what you need to wind down. Although not very big, Kihei Cinemas offers classic snacks and drinks, the newest movies, and most importantly, A/C!
18. Sea Scooter Snorkeling Tour
If you've ever wanted to explore deeper into the ocean than you can physically last, consider picking up a sea scooter! Usually powered by six batteries, the sea scooter allows you to go as fast as 15 km/hr underwater and 20 km/hr on the surface.
Sea scooter snorkeling tours are especially suited for divers who have some experience, as I'd definitely recommend it if you've gone on a regular snorkeling tour. With your sea scooter, you and a small group, with your tour guide, can explore the far reaches of the Maui oceans.
As you explore, you'll encounter enormous coral reef systems that you won't be able to see closer to the shore, thriving and filled with beautiful tropical fish as well as Hawaiian green sea turtles, manta rays, and eels! Check the latest rates and availability.
19. Turtle Reef Kayak Tour of Makena
Kayaking is definitely one of the most relaxing water-based activities on this list and provides you with beautiful views of the ocean and surrounding natural landscapes. If you're looking for a fun and stress-free way to experience Maui's water, consider going on this tour!
This Maui Kayak Tour takes you through Turtle Reef. Turtle Reef is one of the places turtles frequent the most in Maui's oceans, so you're almost guaranteed to see them! You may also see beautiful schools of tropical fish and White Tip Reef sharks, which are harmless but stunning!
Whether you're an experienced kayaker or a beginner, the tour guide will make sure you know of safety norms and kayaking techniques to make sure you have an amazing and comfortable experience. Check out the latest prices and more details.
20. Enjoy a Sunset Luau Cruise
If you were hoping to enjoy one of Hawaii's famously beautiful sunsets but unsure of the best way to do so on Maui, consider going on a Sunset Luau Cruise, where you'll be treated to a tranquil and flawless experience without the stress of planning!
Sailing through the flawless, crystal clear oceans, you'll be treated to an unparalleled view of the ocean, surrounding mountains, and seashores! Also be sure to enjoy on-board amenities such as live music and performances!
One of the highlights of sunset luau cruises is the delicious on-board dinner they'll serve, along with dessert and hand-crafted cocktails. Check the latest rates and availability.
21. Go to a Kihei Friday Night Party
If you have some extra time during the nighttime hours of your itinerary and are looking for something to do, definitely consider visiting the Kihei 4th Friday, where you'll be able to enjoy live music, goods from local artisans, and delicious food!
The best part of this is that unless you're purchasing goods or food, it's entirely free, so you'll be able to enjoy an upbeat, lively atmosphere without any cost! They even have kid-friendly activities for tourists traveling with their families!
22. Maui Three-Brewery Tour with Lunch
For beer enthusiasts who want to avoid the complication of planning and times, be sure to check out the Maui Three-Brewery Tour to enjoy some of Maui's best craft beers without the stress of driving!
You'll be stopping at three breweries, all famous and highly rated: Kohola Brewery, Waikiki Brewing Company, and the Maui Brewery Company, where you'll be able to engage in tasting their best products and even bringing some home!
Don't worry about organizing lunch – you'll be treated to a delicious lunch with classic American comfort food, delicious appetizers, and opportunities to get snacks and drinks at each brewery. Check out the latest prices and more details.
23. Hawaiian Outrigger Canoe Tour
Taking an outrigger canoe tour is one of the best and most educational ways to experience Polynesian culture while having fun! Whether you're a nature enthusiast, history buff, or daring spirit, this activity is perfect for you.
As you canoe, your knowledgeable and friendly tour guide will ensure your safety and comfort while telling you about the beautiful landscapes and attractions you pass. Check out the latest prices and more details.
24. Clear Kayak and Snorkel Adventure
If you're having a hard time deciding whether to go snorkeling or kayaking during your vacation to Maui, consider the Clear Kayak and Snorkel Adventure, which combines two fun activities into one unforgettable adventure!
Start off the tour by kayaking on a one-of-a-kind clear kayak, where you'll observe some Maui's beautiful coral reefs and underwater ecosystems before diving in and experiencing it first-hand as you snorkel! You'll be able to see turtles, moray eels, and even go whale watching during the winter months!
This tour is one of Maui's most popular and sells out quickly, so I'd be sure to book spots soon! Check out the latest prices and more details.
25. Play at Kalama Park
If you're looking to enjoy activities such as basketball, skating, or skateboarding while in Maui, consider checking out Kalama Park, a 36-acre stretch of land with all of the above and more!
I'd definitely recommend taking a trip here if you're traveling with toddlers or younger kids, especially because it's probably a short walk from where you're staying! The area even provides picnic pavilions with a beautiful view that's perfect for a laid-back lunch.
26. Walk Along the Kealia Pond National Wildlife Refuge
If you're looking for a laid-back, self-guided walking path through beautiful scenery, consider visiting the Kealia Pond National Wildlife Refuge, located along the Maui Veterans Highway a short drive from any residence in Kihei!
Considered a hidden gem by many experienced tourists, the Kealia Pond National Wildlife Refuge was first established in 1992 by the U.S. Fish and Wildlife Service to protect one of Hawaii's few wetlands.
Now, as you walk along the paved path, you'll be able to admire beautiful scenery and wildlife such as stilts, coots, and much more! While you're here, follow the "Leave no Trace" rule and clean up any trash you may produce to keep the environment clean and animals safe.
27. Go Biking on Maui
Biking is one of the best ways to cover long distances and explore huge segments of Maui all in one go. If you want to spend time with nature and explore Maui's natural landscapes, consider going on a few biking trails!
Luckily for you, if you're planning on biking through Maui, you won't have to worry about the hassle of bringing your own – there are plenty of opportunities to rent bikes on Maui, my favorite of which is South Maui Bikes, which offers mountain, road, and E-bikes.
If you're having trouble deciding where to bike, consider checking out the Kahakapao Loop Trail or the Makawao Forest Reserve Mountain Biking Trails, both of which are challenging but worth it! Be sure to prioritize your safety and be aware of your surroundings as you bike!
Where to Stay in Kihei, Maui
Now that you know where to go in Kihei, Maui, you may wonder about the best places to stay. Here are some of your best options!
The Kohea Kai is a cozy oceanfront hotel owned by the Ascend Hotel Group with friendly attendants and some on-site amenities you won't want to miss out on!
The Maui Vista is an amazing place to stay if you want to manage your own life, with an on-site kitchen, drier, and laundry machine! It also has easy access to a beach just five minutes away!
The Kihei Surfside Resort, while definitely less glamorous than resorts in larger cities in Maui, is definitely worth considering!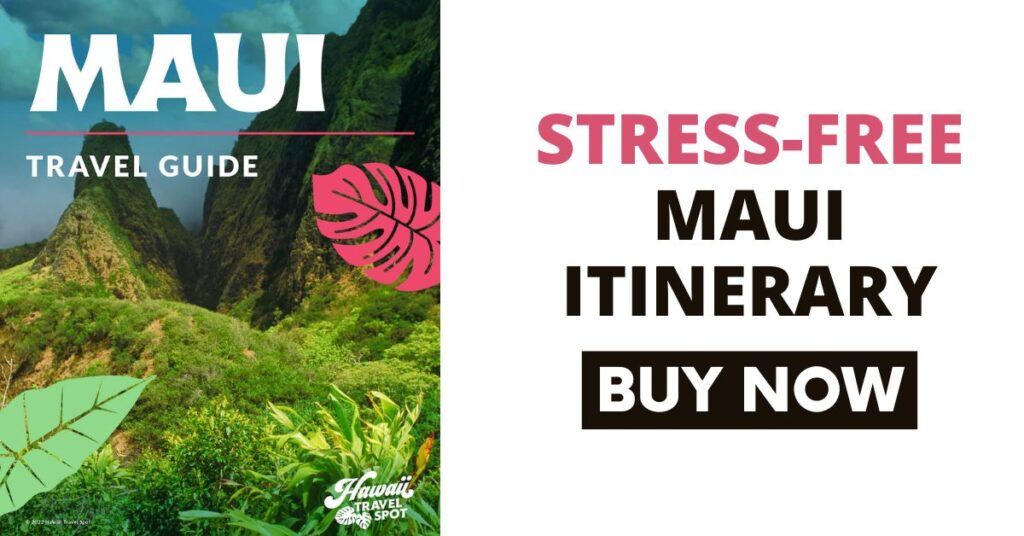 Kihei Maui FAQs
Should I rent a car for my trip to Kihei, Maui?
Although I'd usually urge tourists to rent a car no matter where they go in Hawaii, if you don't plan on it, you can definitely still have fun in Kihei!
How far is Kihei from…?
Kahului Airport: 25 minutes
Kipahulu (the start of the Road to Hana): 2 hours, 9 minutes
Wailua: 1 hour, 28 minutes
Ka'anapali: 1 hour, 57 minutes
What is Kihei well-known for?
Kihei is well-known for being a laid-back Maui town, smaller than many others and beautifully charming. Instead of resorts, Kihei features condos and AirBnBs and easy access to natural landmarks and activities, such as snorkeling tours and surfing. 
Kihei Things to Do Wrap Up
Now that you've learned about 27 of the best activities to do as you stay in Kihei, Maui, you hopefully have a packed itinerary and lots of anticipation! Here's to creating some amazing memories and having some once-in-a-lifetime experiences.