Heading to Maui on your next trip? Find out here which Maui luxury hotels and resorts you should be keeping an eye on and how to book your perfect getaway.
This list of Maui luxury hotels contains affiliate links which means if you purchase something from one of my affiliate links, I may earn a small commission that goes back into maintaining this blog.
Maui is one of the most popular islands here in Hawaii, and for a good reason! Maui is great for getting a taste of Hawaii's outdoors.
Things like watching the sunrise at Haleakala, snorkeling at Molokini Crater, and driving the Road to Hana, are only a few of the many things Maui has for those looking for a little outdoor adventure.
But, if you want to experience Maui to the fullest, you need a proper night's rest. And where you stay is no less important than what you do while you're out during the day!
Luckily, Maui is famous for some of the best resorts and hotels in Hawaii and even globally!
But with so many options of beautiful hotels, it's hard to determine where you'd like to stay in Maui.
In this article, I'll review five of the best luxury hotels and resorts in Maui to help your trip go smoothly!
If you'd like to learn more about all there is to know about Maui, you can check our Maui tag on the website here.
Don't have time to read a bunch of Hawaii blog posts and reviews? Here are some of our top picks for visiting Maui.
Popular Maui Tours/Activities
Favorite Maui Resorts/Hotels
Hyatt Regency Maui (this has a swim-up bar and tons of amazing amenities)
Andaz Maui (this is a luxury resort with the best luau on Maui)
Honua Kai Resort & Spa (this is one of our personal favorites because there are tons of pools and there are condo options)
Want to Rent a Car in Hawaii?
One of the best places to rent a car in Hawaii is Discount Hawaii Car Rental because they get the best rates from top national companies like Alamo, Dollar, Thrifty, Avis, Enterprise, Budget, and Payless.
Want to skip all the planning and just access my detailed Maui itinerary complete with daily schedules, fun activities, and travel hacks? Click the button below.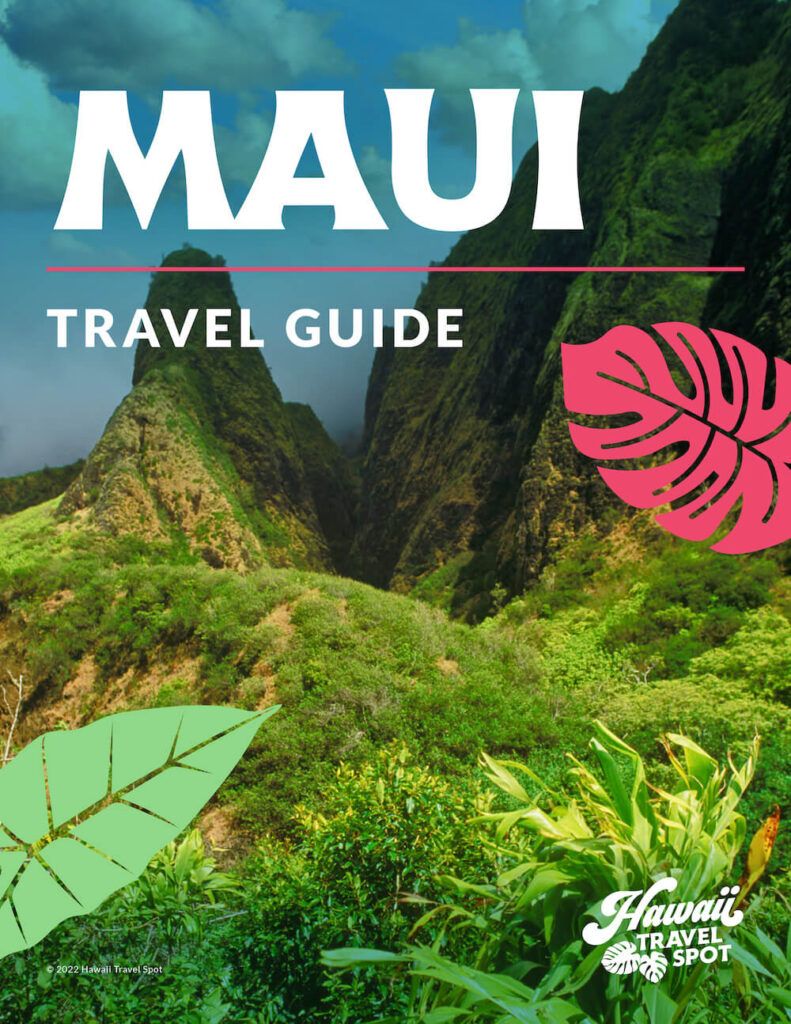 5 Mind-Blowing Luxury Hotels in Maui Worth Checking Out
1. Fairmont Kea Lani
First is the only luxury villa hotel that can be found in Maui, Fairmont Kea Lani.
Whether looking for a place to stay for just yourself or a suite big enough to fit a group, Fairmont Kea Lani has accommodations for multiple party sizes.
They have a variety of suites, ranging from 2 to 3-bedroom villas with plenty of room to fit up to 4 people, making it a great place to stay in Maui. Check out the latest prices and more details.
Additionally, the Villas at Fairmont Kea Lani also provide amenities! Not only do these suites have roomy space, but they also come with a fully-equipped kitchen, your own private pool and courtyard, and a grill perfect for barbeque.
Additionally, The Kahului Airport is only a 30-minute drive away.
Not only are they nearby the airport, but this five-star hotel also offers various transportation services, including shuttles and car rentals.
Fairmont Kea Lani Amenities
Fairmont Kea Lani also has various packages that offer different activities and perks to suit every traveler's taste.
Their Wailea Romance Package is perfect for newlyweds looking for a Hawaiian honeymoon getaway. This package includes luxury or villa accommodation, Moet & Chandon Champagne welcome amenity, breakfast for two at Kea Lani daily, and a day spent at a private poolside cabana.
Even though it already sounds like the perfect Maui honeymoon, there's even more!
What makes the Wailea Romance Package so desirable is the Twilight Dinner for two. This is where you'll enjoy a beautiful, 4-course meal by the Adult Tranquility Pool accompanied by a bottle of wine.
While this luxury Maui hotel already has so much to do, guests may also like to try out Willow Stream Spa! Also run by Fairmont Kea Lani, this spa is widely regarded as Hawaii's best luxury spa. It's worth a visit.
Not only does it provide luxury spa treatments, but this spa also offers guests opportunities to go out on excursions and fitness opportunities. These include group fitness classes and yoga sessions, a fitness center open to all guests at any time, and even personal training for guests.
It's the perfect place to go if you're looking for a hotel in Maui to help revitalize and refresh yourself during your stay. Check the latest rates and availability.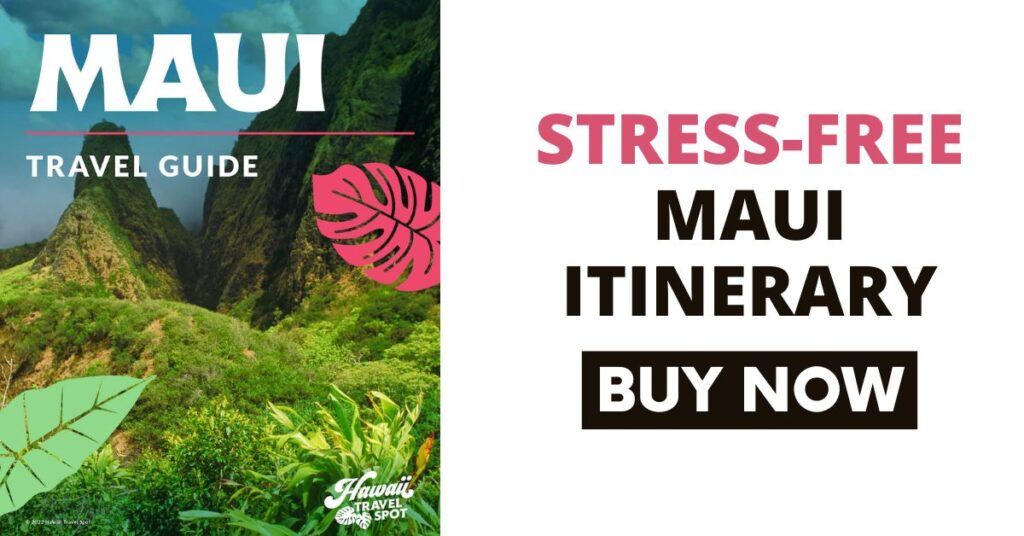 2. Hotel Wailea
Hotel Wailea is famous for its title as the #1 Resort of Hawaii by Conde Nast Traveler Readers Choice Awards in 2018 and one of the top 21 Most Romantic Hotels in the World 2019.
It's a 5-star hotel exclusive only to adults, making it one of the best options for going without kids.
With open-air dining and a cocktail lounge, this beautiful hotel has beautiful views of the ocean. This is where you can see magical views of the other islands that will leave you speechless.
Not only that, but they also provide borrowable touch-less Tesla Model Xs usable throughout the Wailea area. They also provide valet parking.
If you're looking to stay active on your vacation, Hotel Wailea also has a fitness center open 24-hours, and gym equipment by Peloton and Techno-gym.
Hotel Wailea Amenities
Hotel Wailea also offers a variety of spa treatments. A popular example, The Couples' Paradise Retreat, provides a rejuvenating and luxurious experience where you and your partner can relax and unwind. Check out the latest prices and more details.
The Couples' Paradise Retreat also includes Ho-Omana Signature Lomi Lomi Massages and a Hawaiian honey-infused coconut milk bath you're sure to love.
Hotel Wailea has a wide variety of suites to accompany everyone's taste. The suites also come with separated rooms for both the living room and the bedroom and are 720-square feet in space.
Each suite includes a platter with local and fresh Maui fruits, a Laurent-Perrier Brut Champagne as a VIP welcoming gift, and a breakfast daily where you may choose from the lanai or a restaurant.
And while you relax with your special someone, why not do some fun activities? Hotel Wailea also offers a variety of island packages to liven up your trip for two. Their packages are catered to their guests' "Travel Personality." Their packages consist of 4 categories: adventurers, foodies, relaxaholics, and wellness warriors.
Island Experiences include vintage cruising, couple's paradise retreats, floating sound baths, aerial silks, tropical mixology 101, serenity sound baths, sunset sailing, and Hawaiian outrigger canoeing. Check the latest rates and availability.
Save Money with Points
Here are the best credit card offers for people who travel and want to use points to pay for airfare and hotels in Hawaii.
3. Andaz Maui at Wailea Resort
Make your Maui getaway and relax at Andaz Maui's 15-acre luxury resort.
The resort offers wonderful dining with ingredients sourced from local farms and also has direct access to Mokapu beach.
Andaz Maui highlights the majestic allure of Maui that encapsulates the beauty Hawaii is so famous for. Check out the latest prices and more details.
Guests can dine at their four unique restaurants (all with local and freshly sourced ingredients,) gaze out onto the beautiful view from their private porch, or even plan the wedding of their dreams along the coast, casting out onto a magical ocean.
Andaz Maui has space to fit over 600 guests with its 300 accommodation rooms, 10 being villas and 35 being suites.
The hotel also features three outdoor pools, golf, luxurious restaurants, and a complete spa and salon.
Andaz Maui Amenities
Upon arrival, you will be treated to a welcome beverage, and each room is given complimentary snacks and beverages for your stay.
A private adult pool is also exclusive to only those 18 and above.
If you're waiting to get checked in or head back home, they also have an early arrival and late departure lounge ready for guests!
Guests can also look forward to 5 delicious dining options, including Mokapu Market, Ka'ana Kitchen, Bumbye Beach Bar, Lehua Lounge, and Morimoto Maui.
Yeah, that's right. Morimoto as in the famous Masaharu Morimoto known for the best sushi in Maui.
And the infamy doesn't stop there! They also host the Feast at Mokapu, famous for one of the best Maui luaus.
If you're looking for a hotel to stay in Maui, chances are Andaz Studios has the accommodations for you no matter who or how many you bring along with you in your party. It's friendly to kids, elderly citizens, adults, and even pets!
Additionally, the hotel provides easy-to-access ramps for those who are differently-abled. Check the latest rates and availability.
Book a Hawaii Photo Shoot
Whenever we travel to Hawaii, we almost always book a photo shoot with Flytographer. They are super easy, affordable, AND it guarantees that I'll have more than just selfies. You can get $25 off if you book through this link or use the code HAWAIITRAVEL.
4. The Ritz-Carlton Kapalua
The name "Ritz-Carlton" really works to emphasize the value of hospitality at this Maui resort. Alternatively, the word Kapalua translates to "arms embracing the sea."
As such, the Ritz-Carlton Kapalua aims to embrace all guests with warmth, hospitality, and the allure of this tropical island. Check out the latest prices and more details.
This luxurious Maui hotel is located along the Northwest shores. And as such, Ritz-Carlton Kapalua prides itself in the stunning ocean views seen through its guests' windows.
With 22,000 acres of wide-open space, this hotel takes advantage of all the space, providing activities such as sports, world-famous championship golf, and more.
In addition, the Ritz-Carlton Kapalua features 466 newly-reimagined hotel rooms, suites, and Club-level accommodations. These are adorned with sleek wooden floors, pristine marble bathrooms, and modern and tasteful island decor.
Ritz-Carlton Amenities
They also provide six unique dining experiences, offering ingredients from local farms and sources, fresh seafood, and local cuisine.
But if you would rather dine elsewhere, within less than 2 miles distance, there are at least 10 restaurants you can choose from.
They also provide a wide variety of luxuries for their guests to relax and unwind. The Ritz-Carlton Spa features offer a variety of body treatments, massages, facials, and fitness classes inspired by ancient Hawaiian traditions.
The hotel's fitness center also includes world-class cardio equipment for anyone who wants to upkeep their fitness throughout their vacation.
Since this luxury Maui hotel extends over such a large expanse, Kapalua offers transportation services via shuttle. They will then transport you to nearby beaches, restaurants, and other nearby facilities.
If you're looking for a hotel that can accommodate wedding ceremonies or vow renewals, Kapalua is a great choice!
Plus, this hotel is many celebrities' #1 choice to stay in Hawaii! Check the latest rates and availability.
5. Four Seasons Maui
The Four Seasons Maui resides upon the Golden Crescent of Wailea Beach. It is a luxury hotel and resort in Maui perfect for groups with larger parties. This resort is the proud owner of three Zagat-rated restaurants. This is also where the 2021 HBO Max mini-series White Lotus was filmed.
The Four Seasons at Maui also takes pride in the plethora of activities their guests can choose from. Check out the latest prices and more details.
Their activities include, but are not limited to, award-winning spa treatments, the saltwater pools open for swimming, and exploring Hawaii's rich and vast history.
A highlight of Four Season's experience is the luxurious accommodations.
Room sizes include residential suites, a club floor, large and small suites, guest rooms, and accessible rooms.
Their residential suites are the best fit for parties looking for hotels with enough space to accommodate bigger groups. Residential suites can house up to 6 adults and 5 children.
In addition, all rooms are equipped with air purifiers that sanitize every 30 minutes.
The Club Floor has two variants in its suites, but they both look out onto majestic views of the shore. The rooms are also perfect for small families.
All of the Four Seasons' suites carry a unique vacationing experience with them.
Four Season Maui Amenities
Their Complete Suite Experience higher-end service and privacy. Each Ocean-front Suite has a Personal Assistant that will help you plan your perfect trip to Maui.
All Four Seasons' guests can expect a vast collection of complementary options, including amenities, activities, and services, all provided.
Furthermore, guests can enjoy over 60 cabanas and 20 oceanfront sanctuaries. Four Seasons also provide borrowable vehicles to guests during their stay so they can cruise around as they please.
Guests can also look forward to a one-of-a-kind Maui Helicopter Ride and Dinner. Spend your evening looking down at all the beauty Maui has to offer from a bird's-eye-view, then enjoy a delicious dinner served by the chef, Craig Dryhurst. Check the latest rates and availability.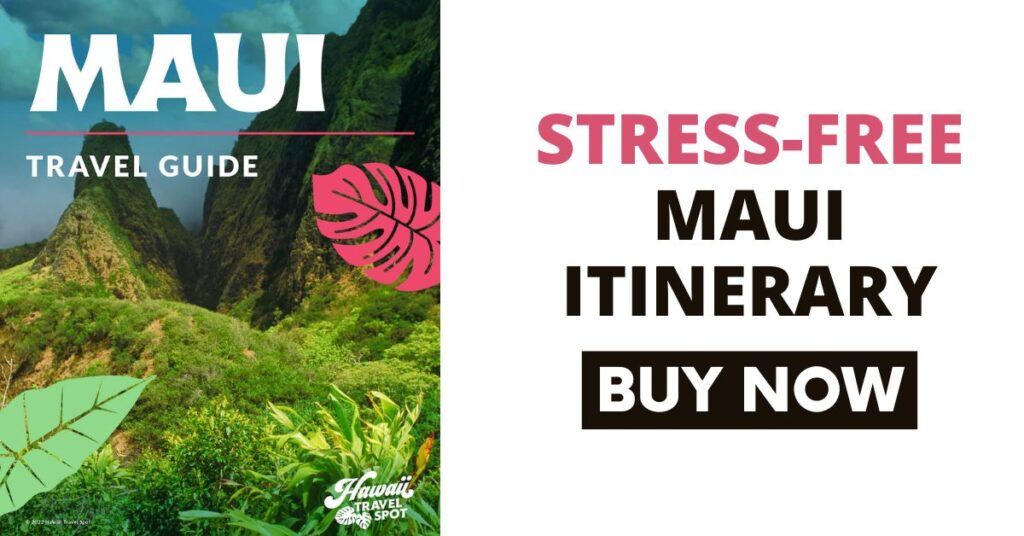 Maui Luxury Resorts FAQs
Is it worth it to go to a luau?
Yes, it's more than worth it. If you ever plan to go to Hawaii, one of the best things to do there is to go to a luau. You can experience the rich culture, food, music, and more in a single evening. You'll leave it having made life-lasting memories. But remember: Not all luaus are the same, so I recommend researching the best Maui luaus.
When is the cheapest time to fly to Maui?
January is the cheapest month to fly over to Maui, with prices dropping significantly. However, it might be an awkward time window in the event you're bringing any students along, so plan ahead
Is going to Maui cheap?
Unfortunately, Hawaii is on the pricier side to visit and Maui is no exception. From the airfare to booking a hotel to even the food, things in Maui can get pretty pricey, especially if you're traveling with family. But if you're traveling with only two of you, it would cost you around 3,000 dollars a week to stay on average.
Are Maui Luxury Hotels and Resorts Worth the Price?
Going to and experiencing Maui is already quite the luxurious experience. Likewise, it makes sense that where you stay is also on the more luxurious side. And as such, these luxury hotels are just a few of the best options to do just that.
Staying at any of these hotels alone will give you fond memories that you'll look back on for years, not even including your other voyages in Maui.