Are you traveling to Maui but unsure about how long to stay? In this piece, I'll explain the perfect number of days to spend in Maui!
This post about how many days in Maui do you need contains affiliate links which means if you purchase something from one of my affiliate links, I may earn a small commission that goes back into maintaining this blog.
Are you planning a trip to Maui and trying to determine how many days you'll need to spend there to fully explore the place?
You're going to enjoy this! One of Hawaii's most thrilling and welcoming islands is Maui. You can make lifelong memories thanks to the many attractions and activities available to children and adults.
How long would it take to see all the great Maui attractions, though? I'm here to assist you in figuring it out. For my professional recommendation on how long you should stay in Maui, continue reading below.
I've been to Maui a lot, both with and without kids, and I have many suggestions for organizing your trip so you can see all the island's major attractions.
How long do you need to spend in Maui? Find out by continuing to scroll!
Don't have time to read a bunch of Hawaii blog posts and reviews? Here are some of our top picks for visiting Maui.
Popular Maui Tours/Activities
Favorite Maui Resorts/Hotels
Hyatt Regency Maui (this has a swim-up bar and tons of amazing amenities)
Andaz Maui (this is a luxury resort with the best luau on Maui)
Honua Kai Resort & Spa (this is one of our personal favorites because there are tons of pools and there are condo options)
Want to Rent a Car in Hawaii?
One of the best places to rent a car in Hawaii is Discount Hawaii Car Rental because they get the best rates from top national companies like Alamo, Dollar, Thrifty, Avis, Enterprise, Budget, and Payless.
Want to skip all the planning and just access my detailed Maui itinerary complete with daily schedules, fun activities, and travel hacks? Click the button below.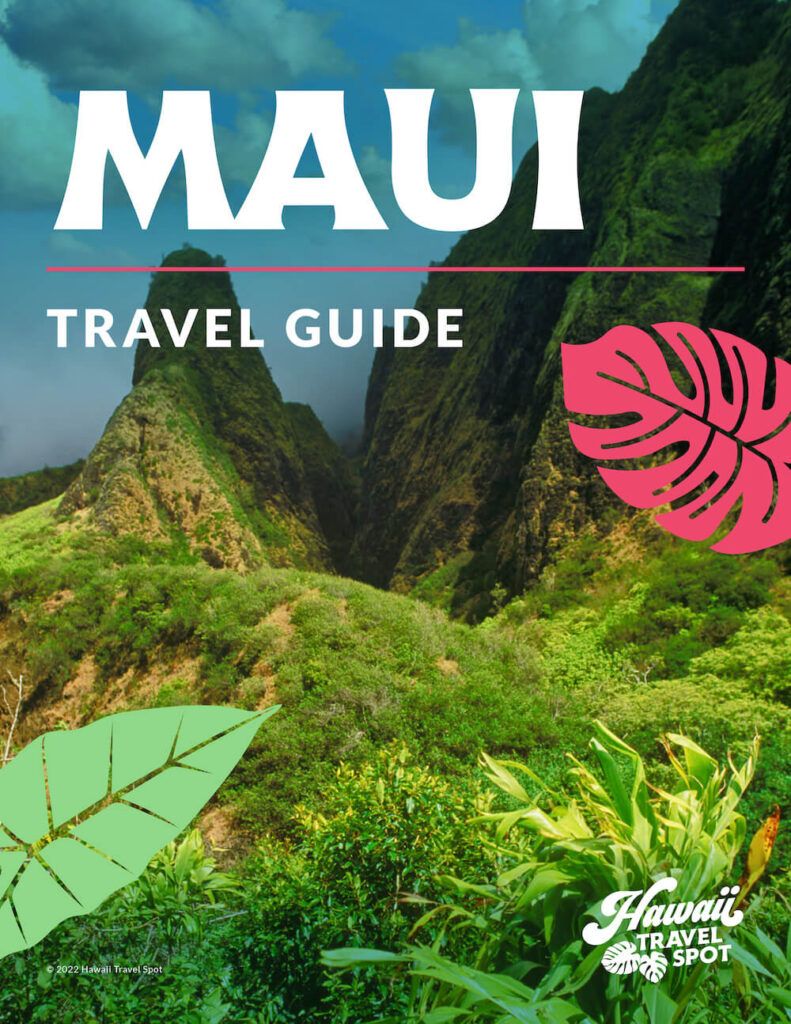 Island of Maui
In Maui, Hawaii, tropical fantasies come true. The island is well known worldwide for its beauty, intriguing history, immaculate beaches, and stunning waterfalls.
Although Maui does cater to travelers seeking more luxurious accommodations, there is also a fantastic array of budget-friendly options, making Maui an excellent choice for everyone.
The isthmus that joins the two volcanic masses that produced the "Valley Island" is one of the island's distinctive features.
Planning your vacation to Maui has never been simpler! Make the most of this Maui travel guide to organize the ideal tropical vacation.
Getting To Maui
The primary airport serving the island is Kahului Airport (OGG). Hana Airport (HNM) in East Maui and Kapalua Airport (JHM) in West Maui both have smaller commuter airports.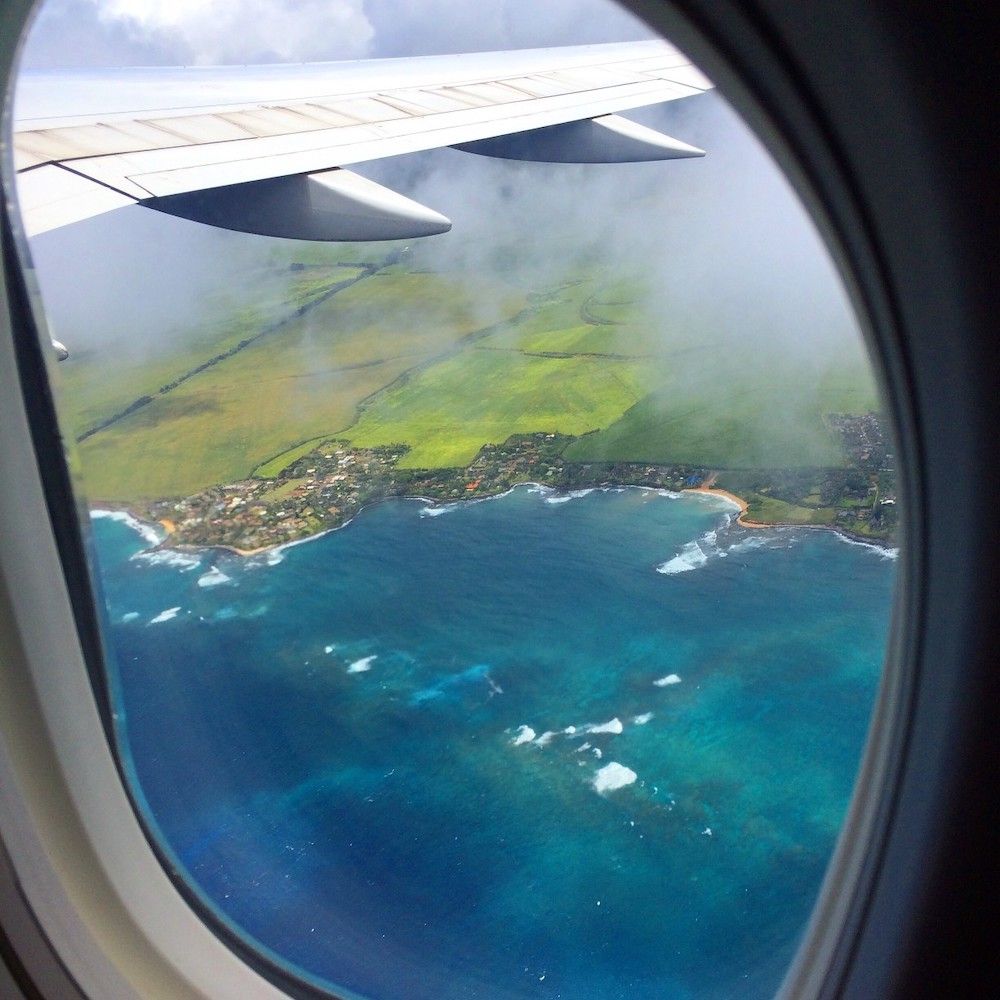 To the Kahului Airport, numerous domestic airlines do provide nonstop service. However, some travelers might take a plane to Honolulu Airport (HNL) and then a flight across the islands to Maui.
Getting from Kahului Airport to Lahaina or Wailea is very simple.
Save Money with Points
Here are the best credit card offers for people who travel and want to use points to pay for airfare and hotels in Hawaii.
Best Time To Visit Maui
No time is awful to travel to Maui! June through August and December are often the busiest months on the island.
The islands will be least crowded in April (outside of Spring Break), September, and October, which makes those months the best for travel.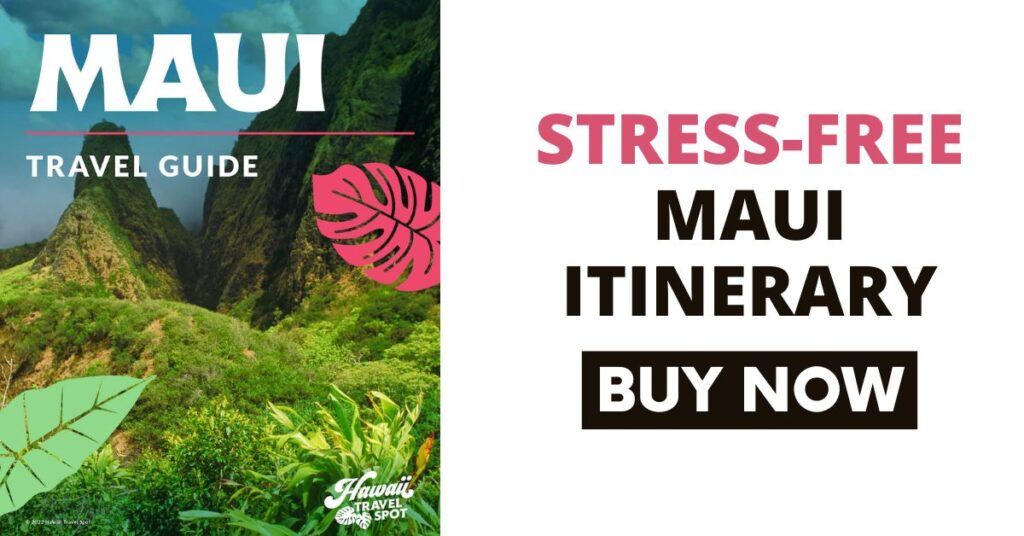 Where To Go In Maui
West Maui
Hawaiian royalty used to retreat to West Maui. Today, it is renowned for its gorgeous sunsets, great shopping, and delicious dining. Use the Honoapiilani Highway to navigate Maui's western side.
West Maui has several high-end resorts, particularly in Lahaina and Kaanapali. For fantastic golf courses and a more sedate ambiance with understated elegance, check to visit Kapalua.
Central Maui
Most visitors will start their trip on Maui here at Kahului Airport, which serves as the island's main airport.
The Maui Tropical Plantation is among the top spots to explore in Central Maui. A kid-friendly tram ride, ziplines, a fantastic market, and a delectable restaurant are all here.
Head to Kahului if you want to shop in Maui's largest mall. Kahului is where the Hana Highway also starts.
And the Iao Valley State Park is one of the area's most popular attractions. You can hike from this location to the Iao Needle, one of Maui's several famous landmarks.
Upcountry Maui
Golden beaches and foggy mountains surround the well-known Haleakala National Park in Upcountry Maui. The island's highest and most picturesque peak is Haleakala.
You can tour farms to get a closer look at the process of growing taro and sweet potatoes, which are two well-known crops in the area. Additionally, you can savor wine produced on Maui or explore the rural Kula and Makawao regions. You can also take a Maui pineapple tour.
Never miss the epic sunrise east of Haleakala!
East Maui
The Hawaiian Islands come to mind when you think of East Maui. East Maui is home to numerous roadside pineapple stalls, lush tropical jungles, and precipitous cliffs.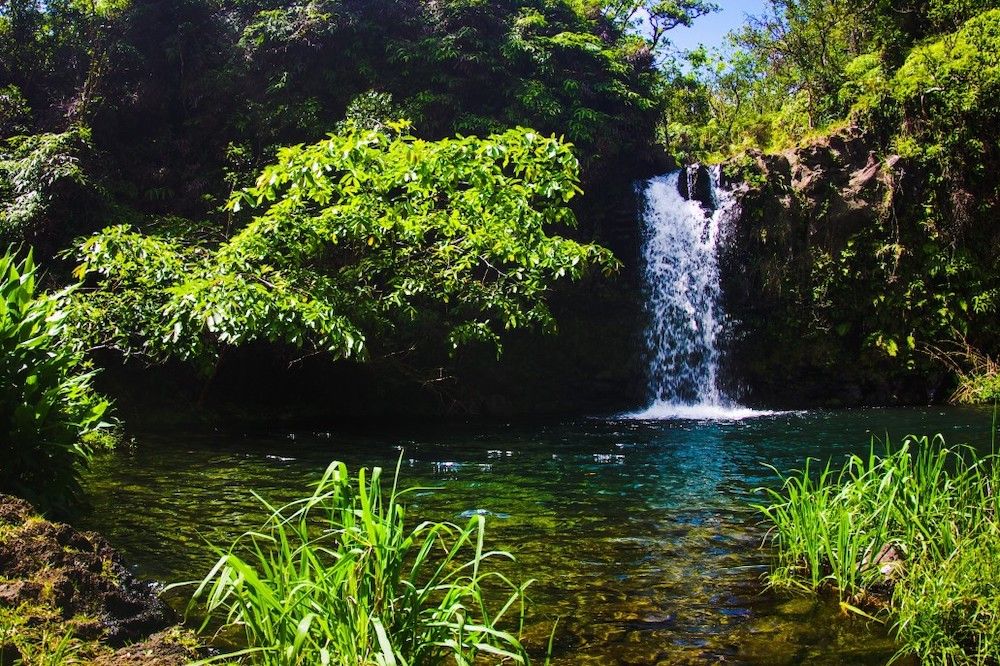 Known for having one of the world's most famous picturesque drives, the Road to Hana, in Hawaii. The 52-mile route starts in Kahului, in central Maui, then follows the northern coast. Pools of Oheo is another breathtaking sight in East Maui.
South Maui
The weather on Maui's south shore is the driest and sunniest on the entire island. There are miles of breathtaking beachfront featuring soft sand and azure ocean.
Keep an eye out for whales when you are close to Maalaea Bay. Wailea has top-notch resorts, fine cuisine, and golf courses. And the location that is more affordable for families is Kihei.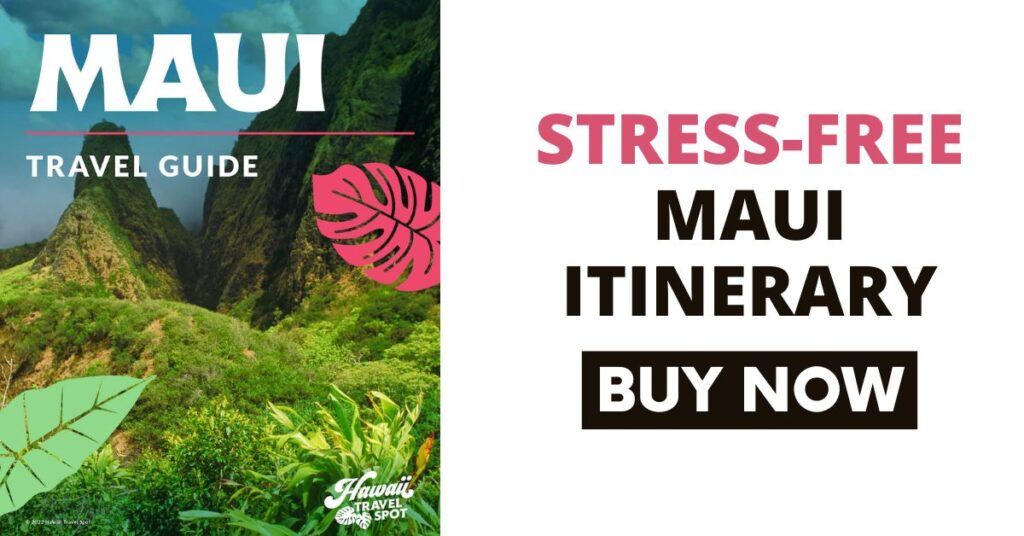 Top Maui Attractions
The top Maui attractions are undoubtedly on your mind as you research your trip there. On Maui, you can visit some attractions that are not present on the other islands.
Haleakala National Park
Haleakala National Park is undoubtedly one of the top Maui attractions, whether you're a national park fan.
To get there, you must travel up a winding mountain road in Upcountry Maui. However, the views are unmatched!
You will feel transported to Mars once you arrive at this National Park on Maui. The temperature decreases, and there are lava rocks and red dirt everywhere.
The most popular time to visit Haleakala National Park is at sunrise. People claim it has changed their lives.
Although you can visit at any time of day and use the visitors center, the Junior Ranger program for kids, and part of the hiking trails, sunset is another popular time.
Road to Hana
The drive the Road to Hana is one of the most well-known activities in Maui. The route between the artsy town of Paia on Maui's North Shore, to Hana, a secluded settlement on the island's East Shore, is extremely winding.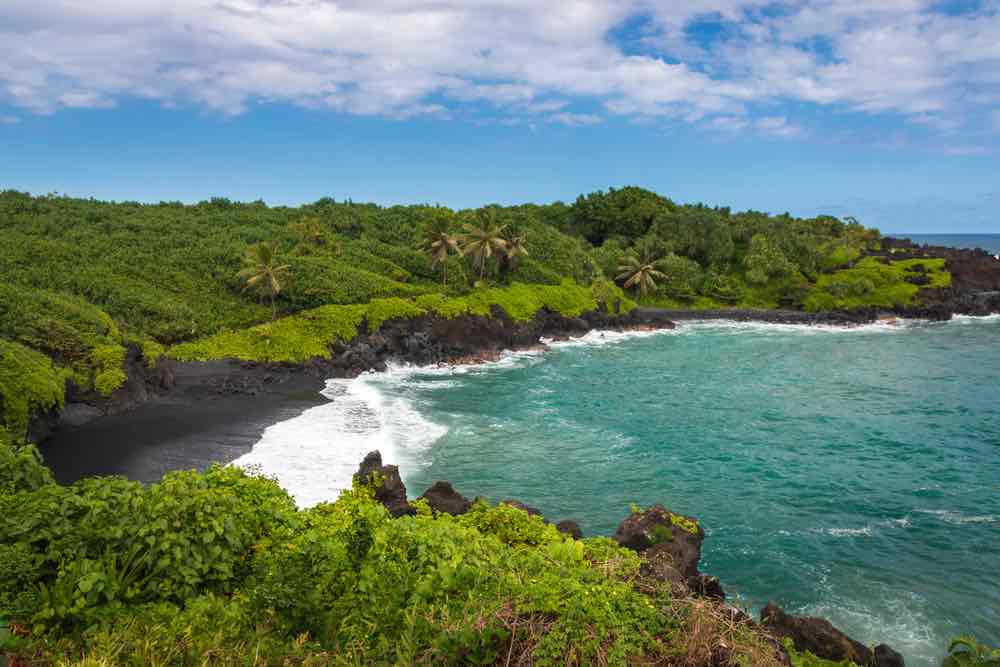 Hana may not necessarily receive the appeal (although there are many cool things to do in Hana Maui). The Road to Hana stops worth doing include the botanical gardens, waterfall climbs, and banana bread stands.
Many people choose to drive in a rental car, but you may alternatively sign up for a tour to let a pro handle the driving while you relax. You'll probably want to leave the following day reasonably open to recuperate since it's a full-day excursion (and a long one).
Molokini Crater
A small crescent-shaped crater is a well-liked snorkeling location off the coast of Maui.
Since there is no other way to get there except by boat, most visitors sign up for a Maui snorkeling cruise that stops at Turtle Town and Molokini Crater. Check out the best Molokini Crater snorkel tours.
I'ao Needle
I'ao Needle in Wailuku is a fantastic natural attraction if you seek something special. You may access a stunning Maui vista of a needle-shaped hill by taking this short and simple climb.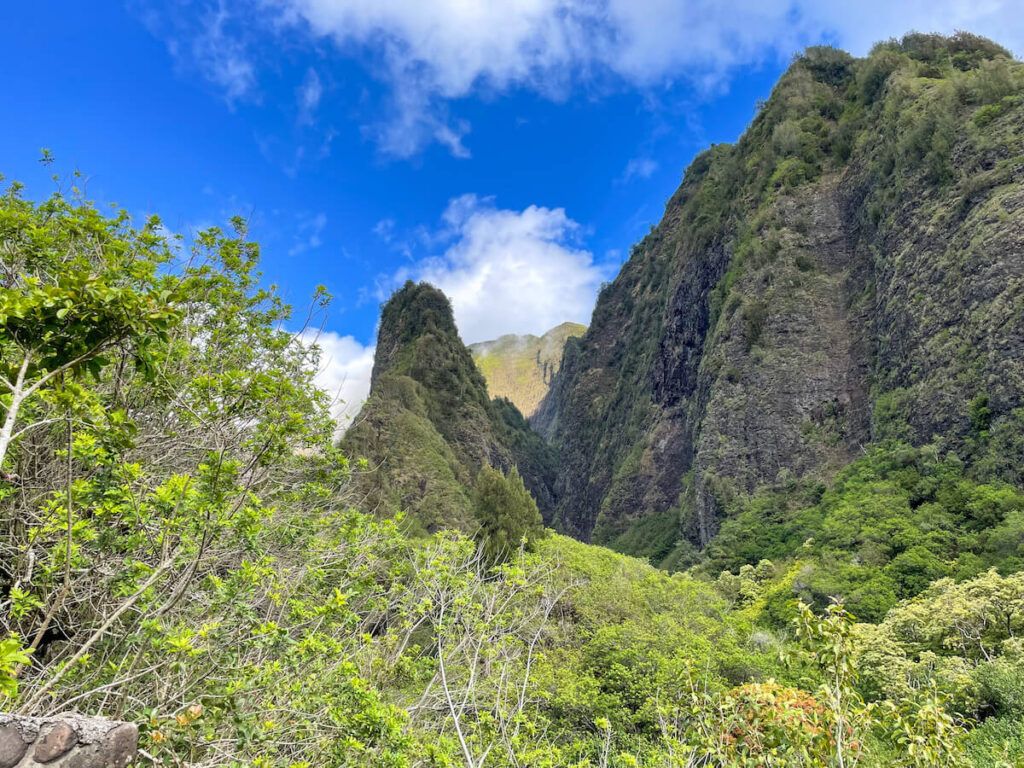 Families will have a great time on this half-day vacation because there is lots of parking and even a spot to get wet.
Book a Hawaii Photo Shoot
Whenever we travel to Hawaii, we almost always book a photo shoot with Flytographer. They are super easy, affordable, AND it guarantees that I'll have more than just selfies. You can get $25 off if you book through this link or use the code HAWAIITRAVEL.
Best Things to do in Maui
Enjoy a Maui Luau
Maui is an excellent island to reserve a luau if you're considering doing one in Hawaii. They provide both conventional Hawaiian luaus and some distinctive farm-to-table luau events. There are numerous pricing ranges and locales as well.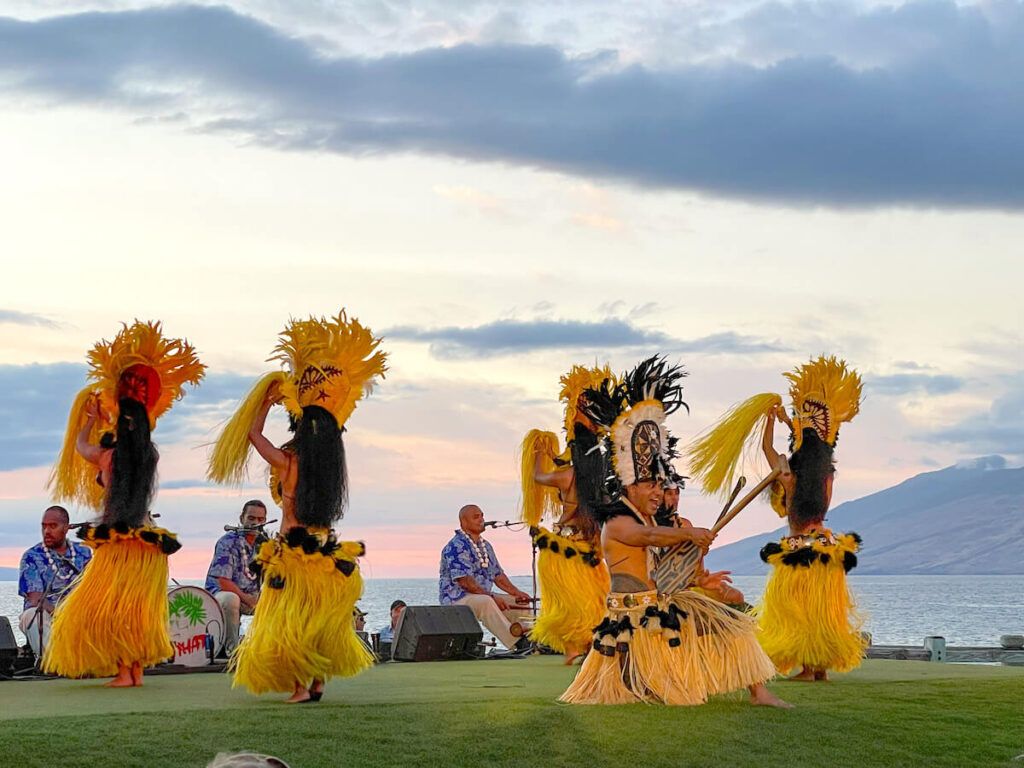 The Feast at Mokapu is my preferred luau on Maui. Both the entertainment and the meal are outstanding! One of the more expensive luaus in Maui, but in my opinion, it's completely worth it.
The Royal Lahaina Resort's Myths of Maui luau is an additional choice. They do a fantastic job of relaying Hawaiian tales on Maui, and it's a more economical choice. There are plenty of incredible luaus on Maui!
Go Hiking on Maui
A well-liked moderate hike is the Waihee Ridge Trail. Due to the climb, this trip could be difficult for novice hikers. You'll be given vistas of the ocean, rainforest, and ridge tops as compensation for your effort.
The Hoapili Trail is another option. You might spot wild goats on this trip, including some lava tubes and breathtaking coastline vistas if you're lucky. all pointing toward a stunning lighthouse.
Additionally, the Road to Hana offers a ton of Maui waterfall hikes.
Eat at Mama's Fish House
Mama's Fish House, located in Paia, is one of Maui's most well-known eateries. Typically, reservations are made months in advance.
It's a pretty pricey restaurant known for its amazing seafood dishes and gorgeous ocean views.
Hang at the Beach
Kaanapali Beach, with its brilliant white sands and clear blue waters, was formerly recognized as one of America's most beautiful beaches. A beach boardwalk provides convenient access to restaurants, shops, and upscale hotels.
Baldwin Beach Park is the place to go if you want to enjoy Maui's beaches in their purest form. This is a terrific place for families to enjoy beach days in paradise because of the shady tree line and quiet waves.
Make reservations for Waianapanapa State Park if you're traveling the Road to Hana. One of Maui's top black sand beaches is this one. You'll be amazed by the striking contrast between the deep black dunes, brilliant blue waters, and verdant coastline.
Tour a Pineapple Farm
There are presently very few commercial pineapple plantations in Hawaii, a state that once led the world in pineapple production.
The Maui Gold pineapple plantation is one of the best-known. You may join a fun tour to learn more about how pineapples are grown in Hawaii, sample some fresh Maui Gold pineapple, and even purchase a pineapple to take home!
Additionally, the Hailimalie Distillery, where tours are offered, is nearby. So, doing both is simple!
Day Trip to Lanai
Consider an easy day trip to Lanai if you want to spend your entire vacation in Maui. You can stroll onto the ferry that departs from Lahaina and then either take a tour or go on your own exploration of Lanai.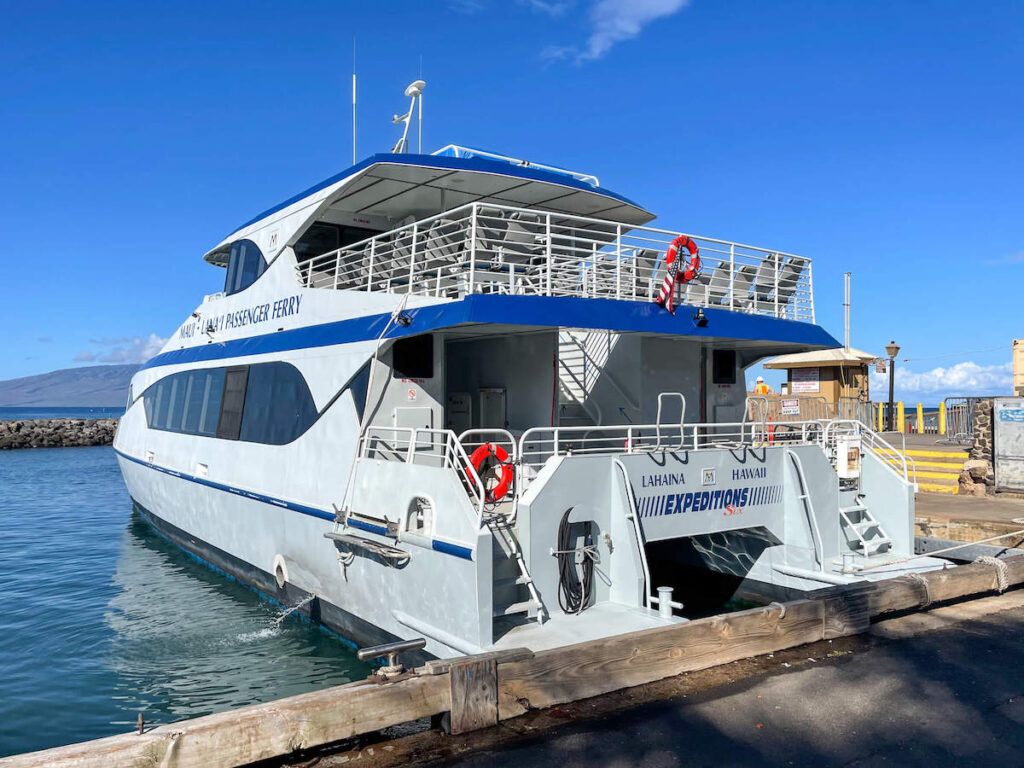 Snorkeling trips from Maui to Lanai allow travelers some free time to explore the island.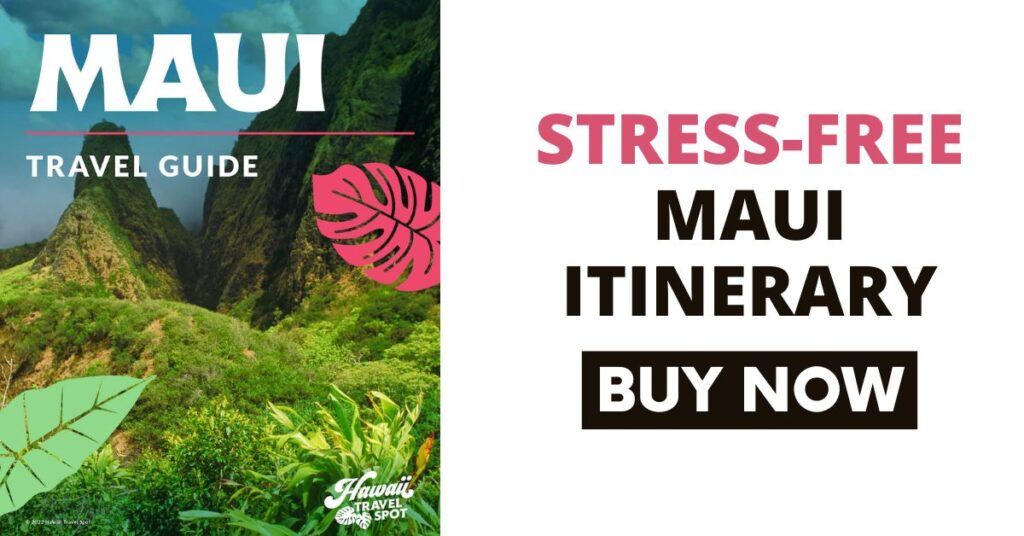 So, How Many Days Do You Need in Maui?
If Maui is the only Hawaiian island you want to visit, allow yourself at least 7 to 10 days to get to know it. That will leave you plenty of time to take a couple of day trips, go on a few tours, check out the beaches, and chill.
You'll need 5-7 days on Maui and 5-7 days on another island if you're island hopping. You should prioritize things you can only accomplish in Maui (like the Road to Hana or Haleakala National Park).
I am aware that some families are strapped for time but nonetheless desire to visit Maui. Scroll down to see some simple Maui itineraries for stays of one to seven days.
Maui Day Trip
It is entirely possible to visit Maui for a single day while vacationing on another island, but you will need to make some choices.
You might take an island tour that starts at the I'ao Needle, travels through Upcountry Maui to Haleakala National Park for a quick stop, and then travels up to Paia to see the first few sights along the Road to Hana. You would have to leave early and board an airplane to accomplish this.
Alternatively, you might decide to go snorkeling at Molokini, complete the Road to Hana, or spend the day at Haleakala National Park.
Maui 2 Day Itinerary
You have a little more flexibility with 2 days in Maui. I advise staying in Kihei to be close to everything.
One day could be spent traveling to the North Shore for breakfast in Paia, starting the Road to Hana, and visiting Twin Falls, the Garden of Eden, the Keanae Peninsula, Halfway to Hana Stand, and Hana Town.
The following morning, you might go watch the sunrise at Haleakala National Park (hiking is optional), have breakfast in Kula, stroll through Makawao Town, and then travel to Maui Tropical Plantation.
Maui 3 Day Itinerary
In Maui, it's simple to have three perfect days. To reduce driving, I still advise staying in Kihei.
I'd advise following the 2-day Maui plan listed above, but adding a Maui experience in between. My top choices would be doing a bike trip, ziplining, helicopter, or boat tour of Maui.
Maui 4 Day Itinerary
You'll have a little more leeway with your lodging within 4 days in Maui. I'd pick somewhere on the West or South shore if there were a beautiful pool area or other amenities.
The Road to Hana should be driven in one continuous day. There are too many stops to see them all, so I strongly advise looking them over beforehand to determine which ones catch your attention. You could also decide to take a Road to Hana tour and let a professional driver handle the driving.
You should set aside a day to have fun in Lahaina. Front Street is home to many charming stores and eateries (which is the main drag). Numerous boat cruises are available, including one that takes you underwater. You can also stay here and attend a Maui luau.
Consider making a day of it to explore Upcountry Maui. Haleakala National Park offers sunrise and sunset viewing opportunities. You can tour the Kula Botanical Garden or Ali'i Lavender Farm, or you can visit a lovely winery.
Pick a Maui tour or activity from your Hawaii bucket list for your fourth day. You could also carry out separate morning and afternoon/evening activities. Or simply unwind by the pool all day.
Maui 5 Day Itinerary
You should follow the Maui 4-day itinerary (see above) but add a beach day if you have 5 days in Maui.
You'll probably have an idea of where you would like to spend a few hours at a Maui beach since you'll be driving about the island.
I advise grabbing a plate lunch from Troy's Plate Lunch or Eskimo Candy to enjoy the beach. On your way back, make a stop for some shave ice!
Maui 6 Day Itinerary
You have a lot of freedom for the six days you spend on Maui. To ensure plenty of time to really visit the stops along the way, you could even stay the night in Hana.
Another choice is to spend more time at the pool or beach. Alternatively, arrange to visit a Maui farmers market or book a couple of fancy dinners.
Maui 7 Day Itinerary (or longer)
On Maui, there are virtually endless alternatives for vacations lasting more than six days.
Use the five-day Maui schedule as a starting point and add some tours, excursions, and downtime at the beach or by the hotel pool.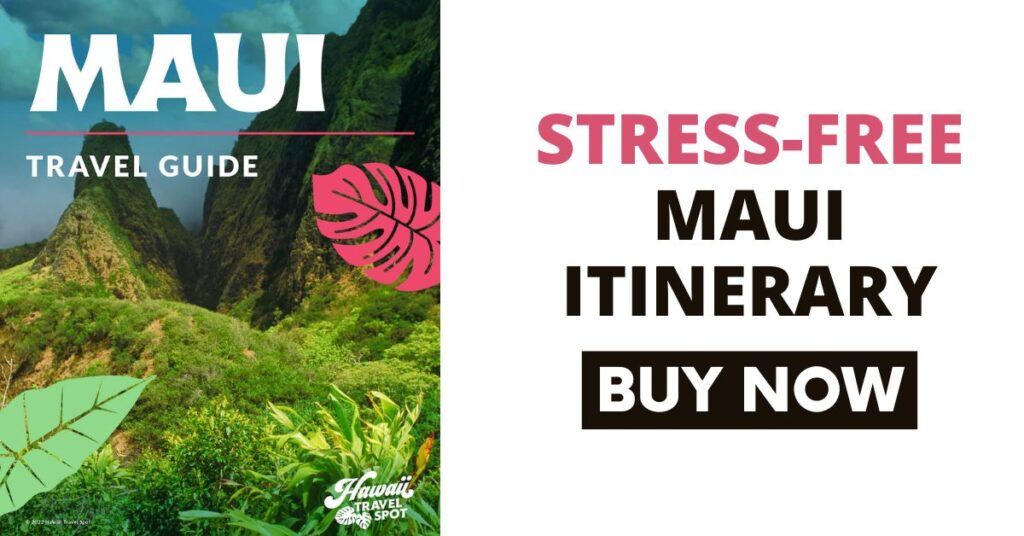 How Many Days to Spend in Maui FAQs
Is 4 days in Maui enough?
The ideal amount of time to spend in Maui is a week so that you may experience all that this island has to offer. If you are merely visiting Maui to view a few sights or participate in a few activities before moving on to another island for a longer period of time, even three to two days serve as wonderful possibilities.
What is the best month to go to Maui, Hawaii?
April through May and September through November are the ideal months to travel to Maui. While summer and winter are more expensive and crowded, spring and fall shoulder seasons offer Hawaii visitors the lovely weather they are looking for.
Do you need a car to get around Maui?
Do I require a vehicle to navigate Maui? You can use a shuttle, tour bus, taxi, or the public transit system to get around Maui. However, if you want to explore Maui, you should consider making an advance rental vehicle reservation from the Kahului or Kapalua airports.
How Many Days Do You Need in Maui Wrap Up
I hope these sample itineraries have assisted you in deciding how long to stay in Maui. While staying in Maui for 7–10 days is ideal, you'll have a blast even with fewer days. Additionally, it's a great reason to return!