Are you thinking about visiting Oahu? Continue scrolling for a quick guide to the Daniel K. Inouye International Airport on Oahu. Plus get my top Honolulu airport tips and tricks.
This list of Honolulu airport tips contains affiliate links which means if you purchase something from one of my affiliate links, I may earn a small commission that goes back into maintaining this blog.
Are you traveling to Honolulu soon?
If so, then you'll want to read this article! It has all the information you need on how to safely navigate the busy Honolulu International Airport.
It's not that hard to lose your way in the Honolulu International Airport, which is always busy. Luckily for you, here is some advice for you and your family to get through this confusing place safely!
No more worrying about getting lost or paying expensive parking fees – we've got you covered.
With just a little bit of preparation, your trip can go smoothly and without any stress. Make sure to bookmark this article for future reference and share it with your friends and family who are also traveling to Oahu.
Make the most of your journey to Hawaii by following these Honolulu Airport tips and tricks!
Don't have time to read a bunch of Hawaii blog posts and reviews? Here are some of our top picks for visiting Oahu.
Popular Oahu Tours/Activities
Favorite Oahu Resorts/Hotels
Want to Rent a Car in Hawaii?
One of the best places to rent a car in Hawaii is Discount Hawaii Car Rental because they get the best rates from top national companies like Alamo, Dollar, Thrifty, Avis, Enterprise, Budget, and Payless.
Want to skip all the planning and just access my detailed Oahu itinerary complete with daily schedules, fun activities, and travel hacks? Click the button below.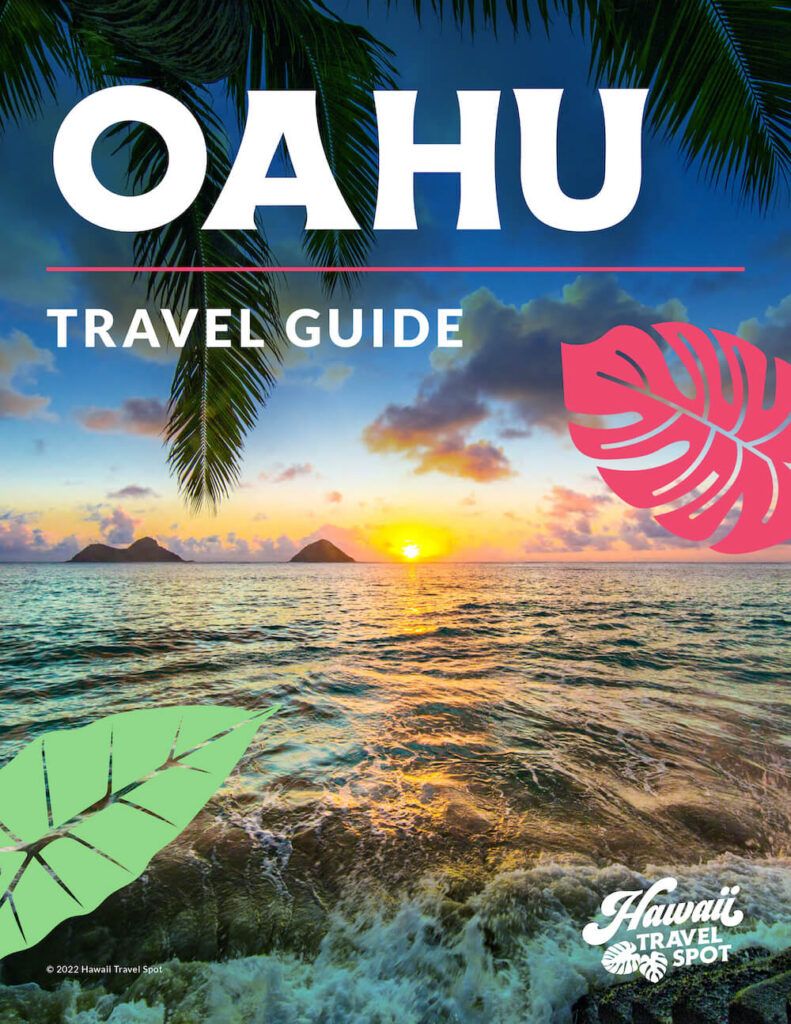 How Long Does It Take to Get to Honolulu Airport from Your Hotel?
The island of Oahu isn't that big, but many places are still pretty far away. To travel to and from the Honolulu airport on schedule, you'll need to prepare ahead of time. These are some general timings, however they may alter depending on traffic.
Downtown Honolulu: 15-20 minutes
Waikiki: 30 minutes
Ko'olina Resort: 35-45 minutes
North Shore: 45 minutes to an hour
Turtle Bay: 1 hour
What Happens When You Arrive at HNL Airport?
Let's go through what happens when you reach or leave the Honolulu, Hawaii airport so you know precisely what to anticipate.
Honolulu Airport Arrival
As soon as you reach the Hawaii International airport, you need to go past the terminals to the elevator. From there, you can go to baggage claim.
There's no need to worry about there not being enough bathrooms; there are many at the airport. If you don't want to wait in line for the bathroom, I recommend going to one that is just one further away from your boarding gate.
Baggage Claim
Although the baggage claim at the Honolulu airport is not that big, some people find it very confusing to get to. After you land in Honolulu and disembark from the plane, you will have to walk a short distance to the front of the airport.
Since the baggage claim is on the ground level, you will need to take an elevator to get there.
After you have secured all your bags, locate your form of transportation, whether it be a rideshare, rental car, or shuttle.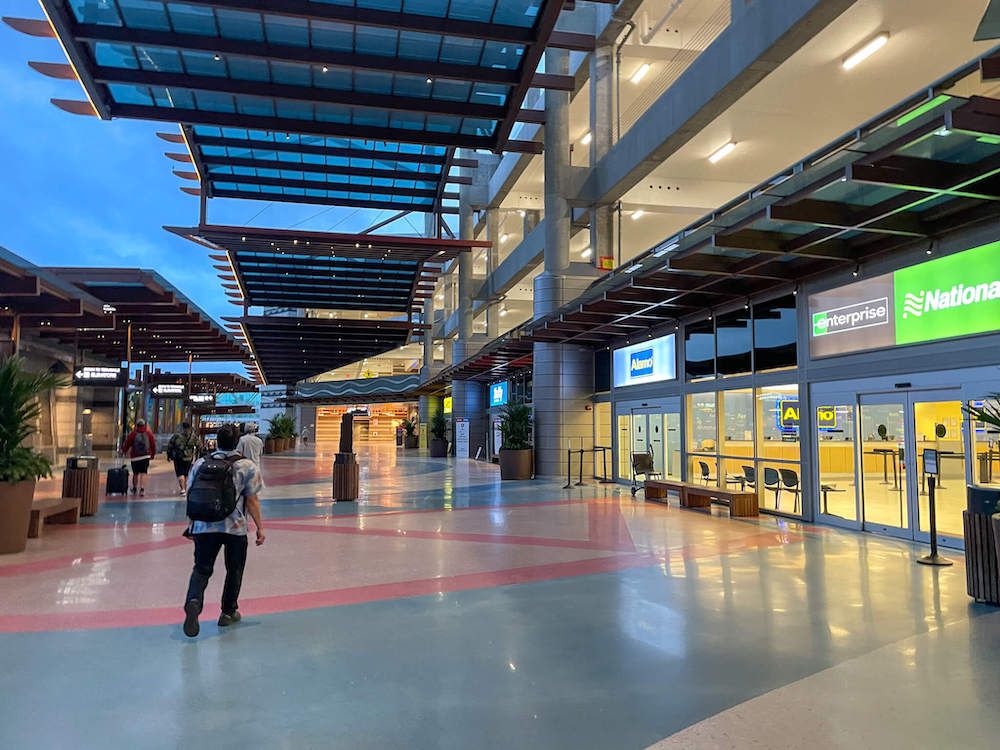 Rideshares, Rental Cars, and Shuttles
When you arrive at Oahu's airport, there are several options for getting to wherever you spend your nights. The Honolulu airport offers rental vehicles, shuttles, and rideshares. You'll find the automobile you need for your vacation with several rental car providers.
Discount Hawaii Car Rentals
If you are someone who prefers to be frugal when on vacation, booking at Discount Hawaii Car Rentals is the best option to save money.
They get a large number of deals on leading rental car agencies such as Alamo, Dollar Car Rental, Avis, Thrifty, Enterprise, Budget, and Payless.
The savings are subsequently passed on to you.
Furthermore, they can frequently obtain free supplementary drivers or lower the young driver rate. It is unquestionably the best option. Check out the latest prices and more details.
They have also made picking up a rental car at Honolulu airport simpler in December of 2021. It is now possible to find many car rental providers in Oahu in a single location that is convenient for everyone.
Honolulu Airport Shuttles
The Honolulu airport doesn't offer a free shuttle that goes to Waikiki, so you will have to plan this out by yourself or speak with the hotel you'll be staying at.
If you need to reach Waikiki, several shuttles will transport you from the airport in Honolulu. Also, in case you don't have a rental car, some hotels will provide a shuttle to the Honolulu airport.
These airport shuttles make visiting Hawaii on a budget quite reasonable! Ask your hotel or resort to find out what shuttle services they have from Honolulu Airport to Waikiki.
You can also arrange for a shuttle to Honolulu Airport when your vacation is finishing up.
Uber at Honolulu Airport
You can call an Uber to be picked up or dropped off at the airport. This is another excellent way to save money; you only need to pay about $30 to get to Waikiki from Honolulu airport if you take an Uber.
Honolulu Airport Parking
If you are traveling with other people and some of them are reaching Honolulu before you, they can go get the rental car and just park it at the Honolulu Airport before waiting at baggage claim for you.
There are three parking garages at Honolulu airport: at the International Building, Terminal 1, and Terminal 2.
Honolulu Airport Departures
When you are coming back home, someone will either drop you off or you will need to give back your rental car.
Firstly, you will need to locate your airline's location and then go through the agriculture inspection lane with your baggage. You can either go to the front desk or use a kiosk to drop off your bags.
There are several security checks located throughout the airport. The number of lines available at a time depends on when your flight departs. The lines can get long and busy during the day, so it will take a long time to get through them.
You can choose to go through TSA pre-check at Honolulu airport. I have done that with my family many times and have saved a TON of time. It's also the quickest method of going through security checks with little children.
As soon as you are done, you can proceed to your terminal!
Walking Between Terminals
Is it possible to walk in between the terminals at HNL? You can walk in between Terminal 1 and Terminal 2, which will usually take 5-15 minutes. However, to reach Terminal 3, you need to take the terminal shuttle bus.
As you go through the Honolulu airport, you will get to see many places that are both inside and outside.
Honolulu Airport Restaurants
The Honolulu Airport has some fast food places, restaurants, and snacks that you can buy at many shops. However, the price of the food is very high at the Honolulu airport.
Not only are there some shops in every terminal, but there is also a food court that is open throughout almost the entire day.
We never miss going to Starbucks before our flight takes off, regardless of the hour. They give pastries and food that is pre-wrapped, which can be easily taken on an airplane.
You can also bring food from restaurants in to-go boxes on your flight!
Gift Shops at Honolulu Airport
We've been to so many airports, but I think the best gift shops are in the Honolulu airport! There are so many gift shops throughout the entire airport!
There are so many things that you can buy like fresh flower leis, Hawaii shirts, Aloha shirts, books, and more. You can even bring back a box of fresh pineapple to your home!
Honolulu Airport Lounges
The Honolulu airport has some airport lounges. Each airline has their own lounge all throughout each terminal. There are, however, some lounges that aren't in a certain airline or class. These lounges normally mandate either a day pass or a yearly pass you must pay for.
Different airlines will have their own sections at each terminal. A few lounges do not require a certain class or airline. These lounges normally demand either a day pass or a year pass.
If you are planning to stay at the Disney Aulani Resort, make a reservation at the Ko Olina Lounge.
Post Office at Honolulu Airport
If you have many things to pack for the trip home and are concerned about the fees for extra bags, you can actually just ship them home.
There is a post office in which you can ship your items home. It's very convenient because it's just before you reach the airport.
What are the Closest Honolulu Airport Hotels?
Although Honolulu airport doesn't have any hotels you can stay at, you find many near the airport like the Airport Honolulu Hotel, Pacific Marina Hotel, and the Best Western Plaza Hotel.
These are excellent choices for when you are reaching Honolulu very late in the night, or if your flight got delayed, or if you just feel like taking a shower or a quick nap.
Honolulu Airport Tips You NEED to Know
Here is some advice for making your way around the Oahu airport. Use them on your next Hawaii visit to feel secure and calm when arriving at the Honolulu, Hawaii airport!
1. Get to the Airport Early
When should you reach the Oahu Hawaii airport? Everyone has a specific timing they prefer to arrive at an airport. I suggest arriving at the Honolulu airport 90 minutes prior to your scheduled flight time.
If you are carrying bags, it's better to be two hours early, and if you are traveling with youngsters, three hours early. This gives you plenty of time to get through everything in the airport from checking in your bags to security checks without worrying about missing your flight.
It doesn't hurt to arrive early. At HNL, there are more lines for security checks than usual, so make sure that you have enough time. That way, you'll avoid getting panicked. You would not only want to be calm and collected during your trip, but you would also want to remain that way even after your trip.
2. Find the Right Agriculture Line
Your bags will need to be put through one of the agriculture security belts at the Hawaii airport. This is just to ensure that you do not take certain fruits, plants, or bugs back to the mainland. This agriculture examination is mandatory for each checked bag.
However, make certain that you go in the right line. There are numerous agriculture inspections in the airport, and if you go in one that is not near the airline you're supposed to be taking, you may have to go in another line.
This is primarily due to the fact that you receive a specific sticker color to put on your bags. Double-check your airline's check-in place to ensure you don't go to the wrong place.
Even thought I've been traveling in and out of HNL for years, I still sometimes end up in the wrong agricultural inspection line.
3. Arrange a Lei Greeting
Many tourists assume that everyone gets lei greetings at Honolulu airport, however this is not true. I want to make it very clear that you will NOT automatically get a lei when you land.
But, that doesn't mean you can't arrange to have leis when you land. You'll need to purchase them ahead of time or stop by one of the amazing Honolulu Airport lei stands just outside of the terminal.
I also recommend checking with your hotel/resort to see if they provide a complimentary lei greeting when you check-in.
4. Dress in Layers
Because almost the entire airport lacks air conditioning, it becomes exceedingly warm. Wear lightweight clothing to stay cool. It won't hurt to bring extra clothes in your carry-on bag in case you are sweating a lot and you need to change prior to boarding your plane.
There aren't many terminals in the Oahu airport with air conditioning. If you get to the airport early and have some time before your flight, find one of these to relax in.
5. Find the Water Bottle Refill Stations
It is very hot throughout the entire airport, so don't forget to fill up your water bottle right after you go through the security check. As soon as you locate a water refill station, fill up every bottle you have. You will want to drink water the entire time you are at the airport to avoid being too hot!
6. Put All Food and Liquids in a Clear Ziploc Bag
You have to take any snacks, food, and small liquid products out of your bags at the HNL airport. Putting everything in a large Ziploc bag will save time, so that when you get to the front of the line, it will become much easier and faster to grab.
If you have a few larger devices, keep them all in the same bag so you know what to take out at the same time rather than opening each carry-on. This will not only save your own time but also the time of those behind you.
7. Find The Nursing Stations for New Parents
Although there aren't any "mothers' rooms" at Honolulu Airport, there is a Mamava nursing pod near Gate A15 in addition to one directly outside the bathrooms near Gate E2.
The Mamava app will help you check the occupancy and even regulate the ventilation and lighting.
Mamava nursing pods are also available at the Lihue Airport on Kauai, the Kahului Airport that is on Maui, and the Hilo Airport which is on the Big Island.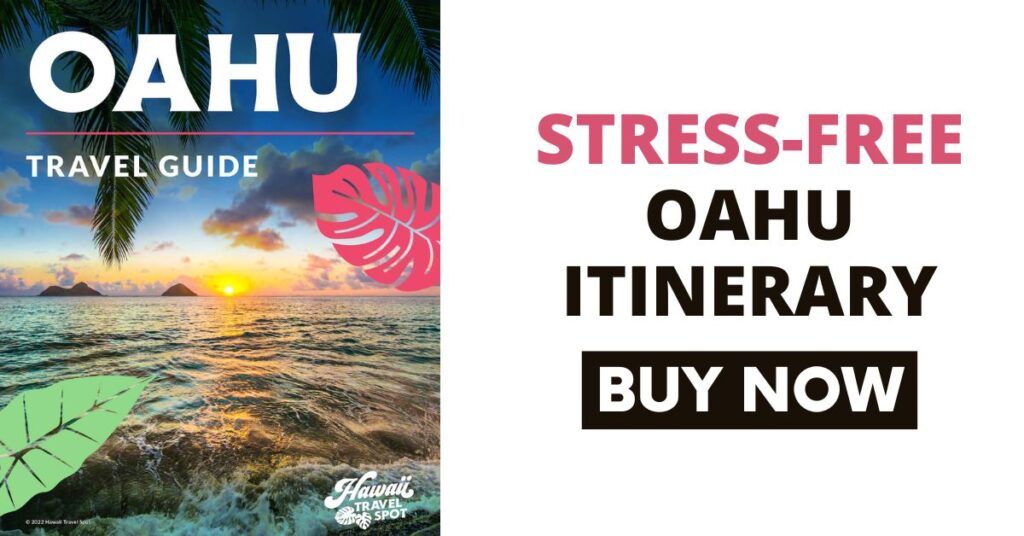 Daniel K. Inouye International Airport in Honolulu FAQs
Is Honolulu International Airport the same as Daniel K Inouye airport?
Yes, the Hawaii Department of Transportation (HDOT) officially renamed the Honolulu International Airport to the Daniel K. Inouye International Airport (HNL). It is the biggest airport in Hawaii.
Is there parking at Honolulu airport?
Yes, there is. There are many garages you can park at: the International Parking Garage, which is across the International Arrivals Building, Terminal 1 Parking Garage, and the Terminal 2 Parking Garage. The price is inexpensive as it's only $5 for every 2 hours.
How early do I need to arrive at Honolulu Airport?
It is highly recommended to arrive at the Honolulu Airport no less than 2 hours before departure for overseas flights and 1.5 hours before departure for flights going to other Hawaiian Islands. Your airline will also suggest a time to arrive.
Daniel K. Inouye International Airport in Oahu Wrap Up
Being Hawaii's largest airport makes the Daniel K. Inouye International Airport complex to many people, especially for first-timers.
Use these recommendations to make the most of your arrival and departure from this airport! Remember to allow yourself lots of time; you've got this!