Are you a hiker planning a Hawaii vacation but don't know which island to pick? Keep scrolling to find out the best Hawaiian island for hiking that will blow your mind!
This post about the best Hawaiian island for hiking was written by Marcie Cheung (a Hawaii travel expert) and contains affiliate links which means if you purchase something from one of my affiliate links, I may earn a small commission that goes back into maintaining this blog.
If you're looking for the best Hawaiian Island for hiking, you might feel a little overwhelmed. Because let's face it, each of Hawaii's islands has quality opportunities for epic hikes!
The state of Hawaii has a very diverse landscape, with white sand beaches, tropical rainforests, rocky deserts, snowcapped mountains, and more.
There's truly something for everyone, including stunning waterfall hikes and accessible hikes with scenic views. You can find rewarding lagoons and beaches at the end for cooling off, as well as chilly mountaintop sunrise hikes.
Hiking in Hawaii is an affordable activity for those who want to get a feel for the island's landscape. It's a great way to get active, see new places, and see some of the most beautiful places in Hawaii.
And while each of the islands has top-notch trails at every skill level, I'll share my pick for the best Hawaiian Island for hiking below.
Wondering about my Hawaii know-how? 40+ visits to the islands have honed my expertise in ways few can claim.
Want to skip all the planning and just access my detailed Hawaii itineraries complete with daily schedules, fun activities, and travel hacks? Click the button below.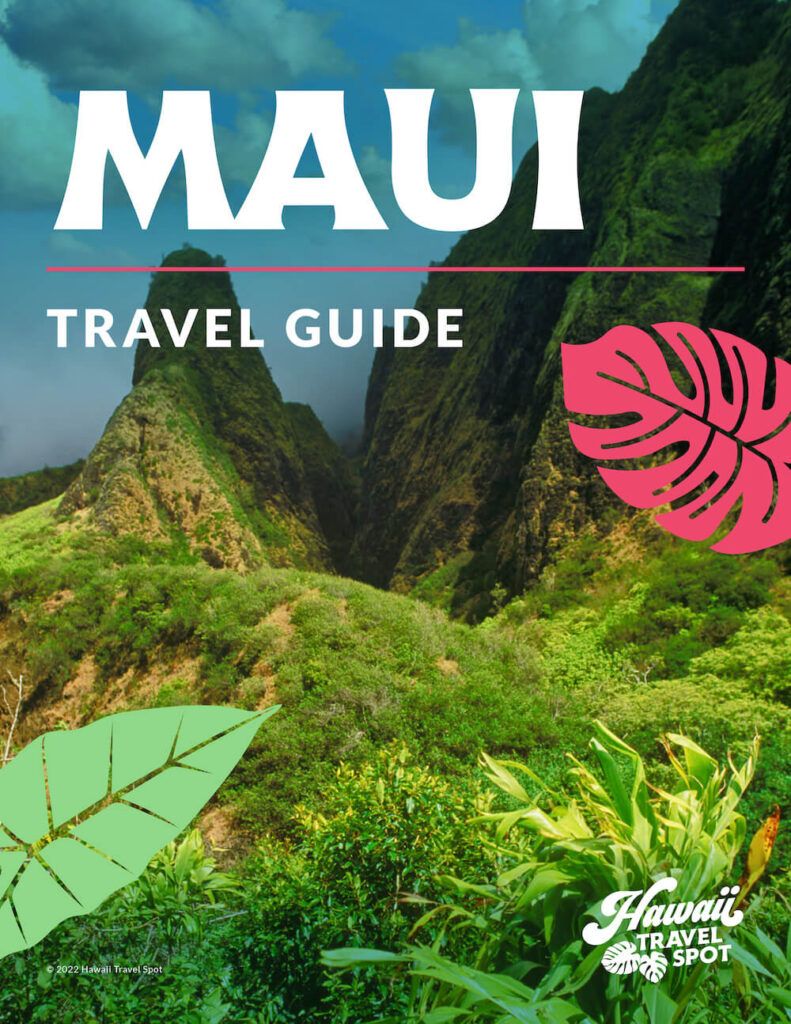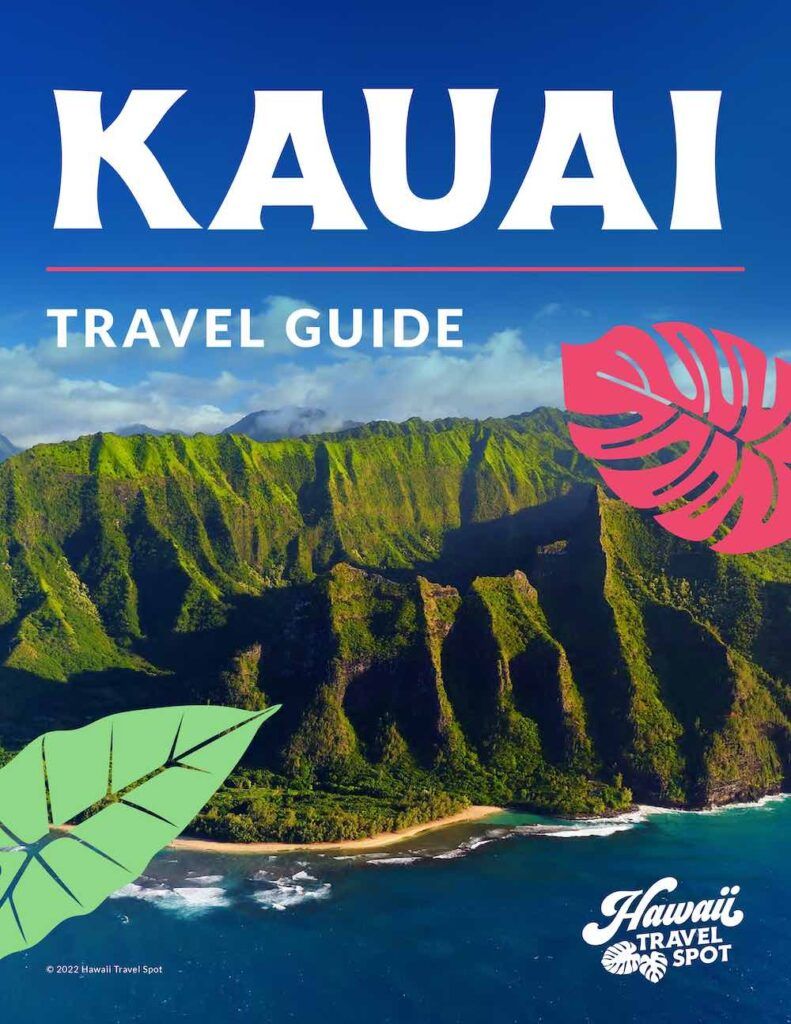 What's the Best Hawaiian Island to Visit for Hiking
When thinking about the best Hawaiian island for hiking, you'll want to know what each island has to offer you. The best Hawaiian Island for overnight hikes isn't the best for waterfall hikes.
Below, you can read about some of the best hikes on each island. And as a frequent visitor to the Hawaiian Islands, I'll give you my opinion on who each island is best for.
After that, you can read my top tips for hiking in Hawaii before I give you the answer for the best overall Hawaiian Island to visit for hiking.
Oahu
Best Hawaiian Island for interesting day hikes
Home to glamorous Waikiki Beach and some of the best tourist attractions in Hawaii, Oahu also boasts fun hikes for everyone that are easy to access.
In fact, a lot of the island's best hikes are super close to Honolulu and feature the best waterfalls in Oahu!
You won't find a lot of good multi-day Oahu hikes. However, if you like day hikes with a mix of local history and scenic views, this is the island for you.
Best Hikes in Oahu
Pu'u Pia Trail
If you're looking for great Honolulu hikes, you'll want to check out the Pu'u Pia Trail in northern Honolulu's Manoa neighborhood.
It's a 2-mile trail with wide dirt paths that are easy enough for young children. When you reach the top, you'll enjoy views overlooking Honolulu and the surrounding valley.
Manoa Falls Trail
One of the best waterfall hikes in Oahu, Manoa Falls Trail is just north of Honolulu Town. The 1.6-mile out-and-back hike is considered moderate because of the incline that makes up most of the trail.
Come here to see a classic Hawaiian rainforest and perhaps a misty rainbow or 2! At the end of the trail, you'll take in the impressive Manoa Falls before heading back.
Koko Head Crater Trail
What makes Koko Head Crater Trail one of the best hikes in Oahu is the interesting history of the trail itself.
Take this steep hike will up 1.6 miles and over 1,000 steps along a former railway track to the top of the Koko Head Crater. The climb is a challenge for the fittest hiker, but you can't beat the view of Hanauma Bay from the top!
Maui
Best Hawaiian Island for hiking and waterfalls
While not my top pick for the very best Hawaiian island for hiking, Maui is a strong contender! That's because of the sheer number of Maui waterfall hikes as well as unique hikes that you'll never forget.
You'll find Maui hikes all over the island, whether you're driving the Road to Hana or heading to one of the island's stunning parks.
Best Hikes in Maui
I'ao Valley State Park Lookout Trail
One of my favorite places in the world, I'ao Valley State Park shines with lush rainforests, gorgeous waterfalls, and fabulous views of the verdant mountains.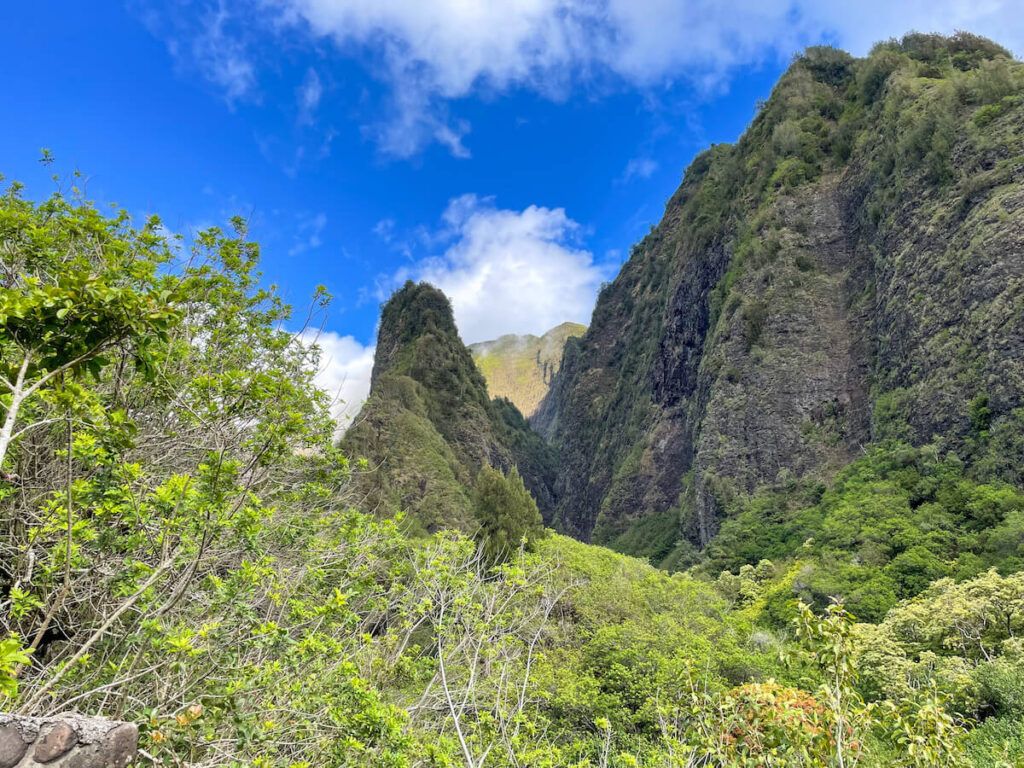 The easy 1-mile loop hike up a paved path winds through a tropical botanic garden. And at the top, there's an overlook for the famous Iao Needle.
Advance reservations to enter I'ao Valley State Monument are now available online. The parking fee is $10 per vehicle. The additional non-resident entrance fee is $5 per person with no charge for children under three years old.
Pipiwai Trail to Waimoku Falls
Of all the great waterfall hikes on the Hana Highway, the moderate Pipiwai Trail in Haleakala National Park is one of the top 5.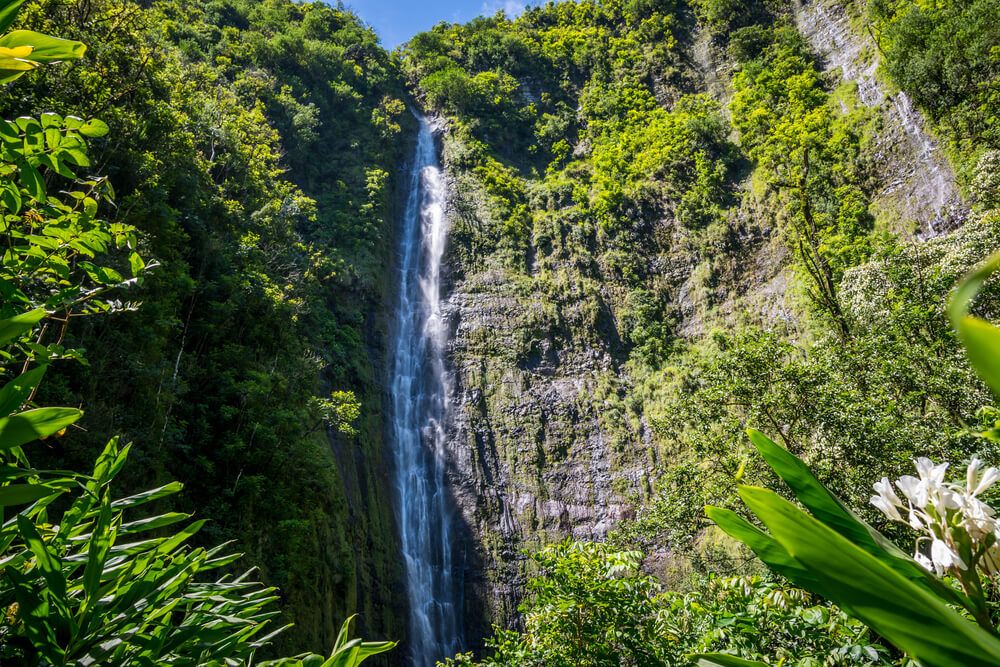 It's 3.8 miles out and back, along boardwalks and rock paths through a bamboo forest. There are banyan trees and some of the most beautiful waterfalls in Maui along the way before you reach the breathtaking Waimoku Falls at the end!
Sliding Sands Trail
For the most experienced hiker looking for special Maui hiking trails, take a day at Haleakala National Park.
The Keonehe'ehe'e Trail (Sliding Sands) is a challenging 13-mile hike, unlike anything you've experienced. You'll feel like you've stepped on Mars with harsh, red terrain and fascinating views of Haleakala Volcano.
Big Island
Best Hawaiian Island for snorkeling and hiking
The Big Island of Hawaii is famous for many things, including the wide variety of different terrains and all the amazing Big Island hikes you'll find there!
The sky is truly the limit when it comes to all of the amazing hiking you can do. You'll find some of the best hikes in Hawaii on the coastlines, mountain tops, and deserts of the Big Island.
Best Big Island Hikes
Kaumana Caves Trail
For an exciting low-impact trail, visit Kaumana Caves State Park outside of Hilo. Take the easy half-mile loop inside a lava tube.
Climb down a metal staircase and explore the 200-year-old underground cave. Don't forget a flashlight to get the whole picture!
Kīlauea Iki Trail
Take the opportunity to walk a former lava lake in Hawaii Volcanoes National Park when you hike Kīlauea Iki Trail.
Follow the moderate trail is a 3-mile loop through a rainforest down into a steaming volcanic crater for a once-in-a-lifetime experience.
Mauna Kea Summit Trail
Avid hikers will want to experience the 13.5-mile out-and-back trail to the summit of Mauna Kea. Hawaii's highest point at over 13,000 feet, you can see the only place in Hawaii that gets snow!
Dress in layers for this popular full-day hike with unobstructed views you can't find anywhere else on the island.
Kauai
Best Hawaiian Island for avid hikers and scenic views
One of the smallest of the major Hawaiian Islands, the ancient island of Kauai is known as the "Garden Isle" for its unmatched beauty.
Kauai hikes run the gamut with easy short hikes, multi-day hikes, and accessible hikes. You'll find coastal trails, canyon trails, and rainforest hikes as well. Of all the islands, Kauai is where to come for outdoor adventures.
Best Hikes in Kauai
Ho'oip'i Falls Trail
You'll find easy Kauai hikes all over the island that are largely accessible because you can adjust the trails to your needs. One of my favorites is Hoopii Falls Trail north of Kapaa.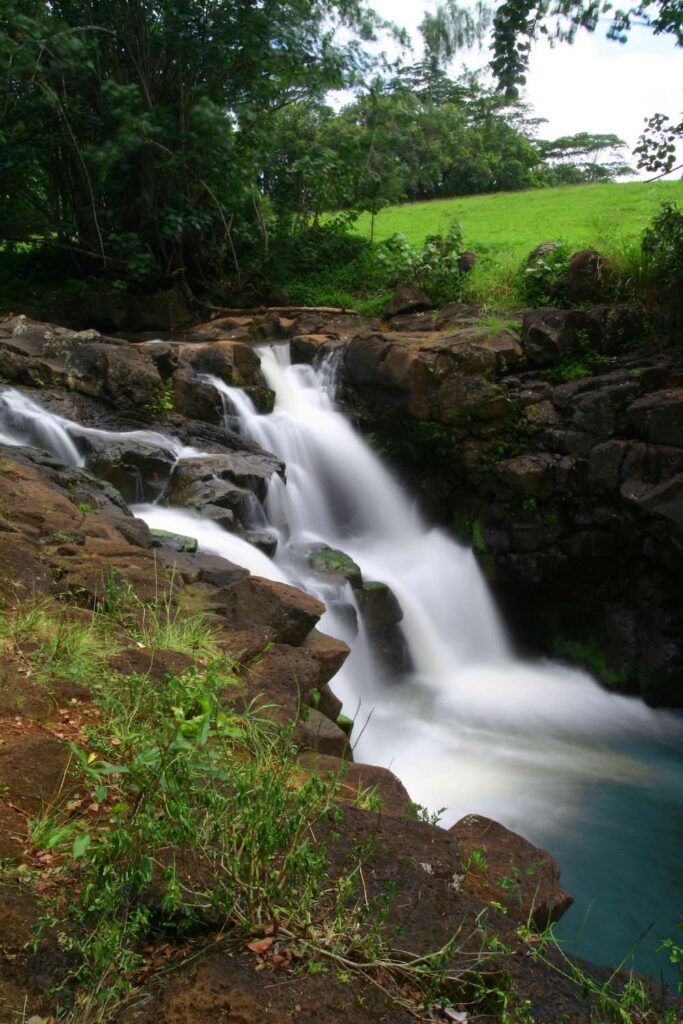 Choose the easiest route for you with rainforests and waterfalls along the way. Jump in a waterfall lagoon along the way before all the trails lead to Hooipi Falls at the end. Just remember that you're in a residential area and don't park in the neighborhood.
Waimea Canyon Trail
You have to see Waimea Canyon State Park for yourself to truly understand the majesty of ruby and emerald canyon walls with amber rivers running through it all.
Much of central Kauai can feel intimidating to the less-experienced adventurers, but there's no need!
The Canyon Trail is another adaptable trail with off-shoots to the shorter Cliff Trail with just as stunning canyon views. Or continue on the moderate, 3-mile out-and-back trail to see Waipo'o Falls at the end.
Hanakapiai Falls Trail
For well-versed hikers, Hanakapiai Falls Trail on the Na Pali Coast is a rewarding experience with rainforest views, rippling cliff faces, and isolated beaches.
It's a very challenging 8- to 12-mile hike out and back, depending on which way you go. Most people take the coastal Kalalau Trail before veering inland, through the rainforest.
After a challenging hike to the falls, head back to Kee Beach for a relaxing swim.
If you're really into hiking, plan on doing the 11-mile hike to Kalalau and camp out before doing the 11-mile hike back to the trailhead. If you do this, I highly recommend bringing a sturdy hiking backpack.
Tips for Hiking in Hawaii
While you're thinking about the best Hawaiian island for hiking, you might be researching how to prepare for a hike in Hawaii. Below are some general rules everyone should follow when navigating hiking trails on the Hawaiian Islands.
DRESS APPROPRIATELY
Always wear shoes meant for hiking, because they have the right traction for different terrains. And I recommend wearing light pants, not shorts, in case trails are overgrown with ferns that can scratch you.
RESPECT THE LAND
Don't take any rocks or other materials with you. Many parts of Hawaii are considered sacred and it's considered bad luck to disturb the land. It can also negatively impact the local ecosystem.
DON'T FORGET BUG SPRAY AND SUNSCREEN
If you're going to be hiking in a rainforest, you'll be miserable without bug repellant. And wear reef-friendly sunscreen for all hikes!
ALWAYS BRING WATER
This is essential, especially if you're planning on being out all day. And bring snacks like dried fruit, trail mix, or protein bars.
DO YOU RESEARCH BEFORE YOU HEAD OUT
You'll want to find out things like if you'll need a permit to hike or if you'll be paying for entrance to a park. And read reviews to learn about trail quality to know if your trail gets muddy after it rains!
DON'T GO ON ILLEGAL HIKES
No matter what you read, this is never a good idea. Some hikes are on private land and you can risk fines if you're caught! A lot of these types of hikes simply require you to get permits for a small fee.
KNOW WHERE YOU'RE PARKING BEFORE YOU GET TO YOUR TRAIL
Many hikes require you to park in a remote area or in a public lot that you have to pay for. Also, don't leave valuables in your car, and be aware of any marked hours for parking.
GET AN EARLY START
It's better to be out earlier rather than too late in the day. And you should know your turn-around time so you're not stuck on the trail after dark!
IF IN DOUBT, SAVE A SWIM FOR THE BEACH
I don't recommend swimming in unfamiliar watering holes and streams. They might harbor an infectious bacteria called leptospirosis. Also, don't drink from ponds or streams, period.
FAQ about Hiking in Hawaii
Which island is best for the first time in Hawaii?
Try Oahu or Maui for your first-time visiting Hawaii. These islands both offer a variety of island experiences while also being tourist friendly and easy to navigate. Plus, you'll most likely fly into Maui or Oahu.
Is Maui or Kauai better for hiking?
Deciding between Maui or Kauai? If you're serious about hiking in Hawaii, go to Kauai. The entire North Shore and West Coast are rural with scenic hikes for every skill level. There's the stunning, isolated Na Pali Coast, as well as Waimea Canyon with its amazing desert hikes. If you're just looking for a solid half-day of hiking during your Hawaiian vacation, go to Maui.
What's the prettiest place in Hawaii?
Hawaii has a long list of breathtaking places, like the emerald and sapphire waters of Sharks Cove in Oahu, one of the best places for snorkeling in Hawaii. Then there's the 442-foot Akaka Falls on Big Island. But perhaps the prettiest place in Hawaii is Hana Highway in Maui, with dozens of waterfalls, thick rainforests, and stunning beaches along the way.
So, What's the Best Hawaiian Island to Hike?
When it comes to the best Hawaiian island for hiking, Big Island is the clear winner in my book. Many argue that either Kauai or Oahu is the best Hawaiian island to go to for hiking, and it's easy to see why!
Both islands offer a variety of accessible trails with amazing scenery and experiences you'll only find on the Hawaiian Islands. Each of the major islands of Hawaii indeed offers quality hiking for all skill levels across a variety of terrains, but none quite like the Big Island.
What do you think about my pick for the best Hawaiian Island for hiking? Do you agree or disagree that the Big Island is the best?