Are you looking for fun things to do in Waikiki? Keep scrolling for this list of the best Waikiki activities and adventures worth adding to your Oahu itinerary.
This list of the best things to do in Waikiki Hawaii contains affiliate links which means if you purchase something from one of my affiliate links, I may earn a small commission that goes back into maintaining this blog.
Ready to jump on a plane for an amazing Hawaiian vacation?
Waikiki is one of the most popular tourist destinations in Hawaii. With its world-famous beaches, stunning sunsets, and endless activities, there's something for everyone to enjoy in this paradise.
You can spend your days swimming and diving in the crystal clear water, exploring the historical sites, or signing up for some adrenaline-infused activities.
At night, the fun continues with buzzing bars, fine dining restaurants, lively clubs, and plenty of other things to do in Waikiki.
Keep scrolling to find out the best Waikiki activities worth adding to your Oahu itinerary!
Don't have time to read a bunch of Hawaii blog posts and reviews? Here are some of our top picks for visiting Oahu.
Popular Oahu Tours/Activities
Favorite Oahu Resorts/Hotels
Want to Rent a Car in Hawaii?
One of the best places to rent a car in Hawaii is Discount Hawaii Car Rental because they get the best rates from top national companies like Alamo, Dollar, Thrifty, Avis, Enterprise, Budget, and Payless.
Want to skip all the planning and just access my detailed Oahu itinerary complete with daily schedules, fun activities, and travel hacks? Click the button below.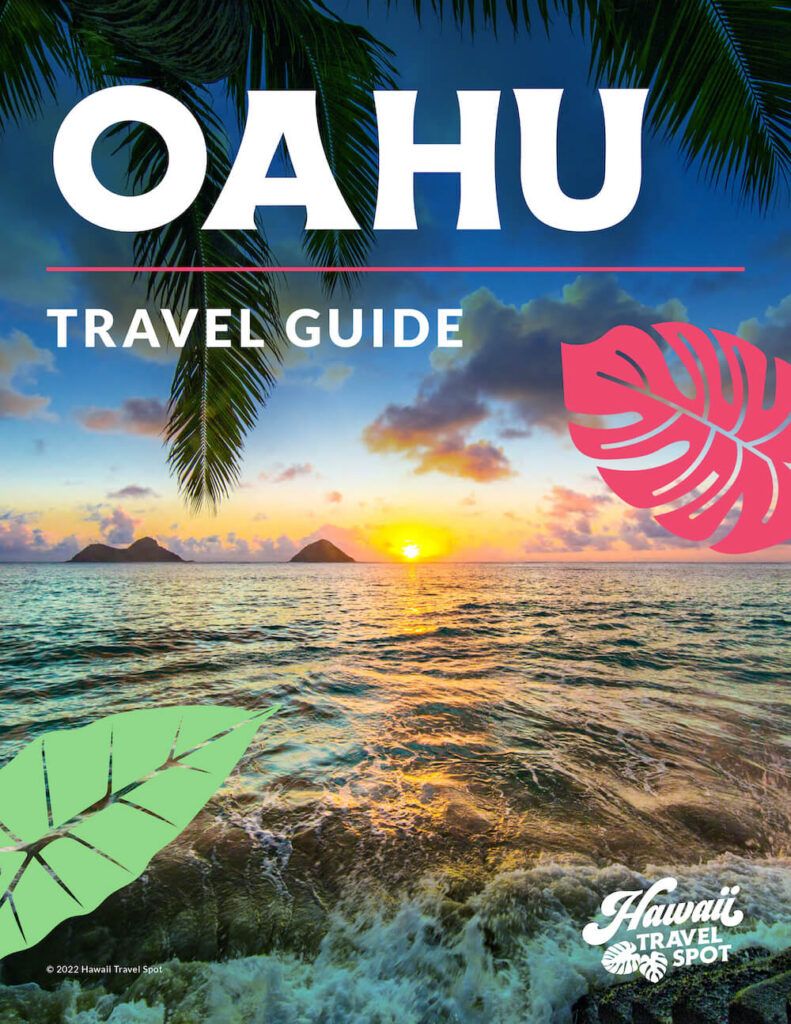 Fun Things to do in Waikiki Oahu
1. Enjoy a Submarine Tour
Learn about the underwater world of Waikiki by boarding the Atlantis XI, which will take you to a sunk submarine where marine life has taken over. The Atlantis XI will dive 100 feet below the surface, the sunken submarine is now home to Hawaiian fishes, corals, and sea turtles.
This attraction is a perfect Waikiki activity for families or couples. Check the latest rates and availability.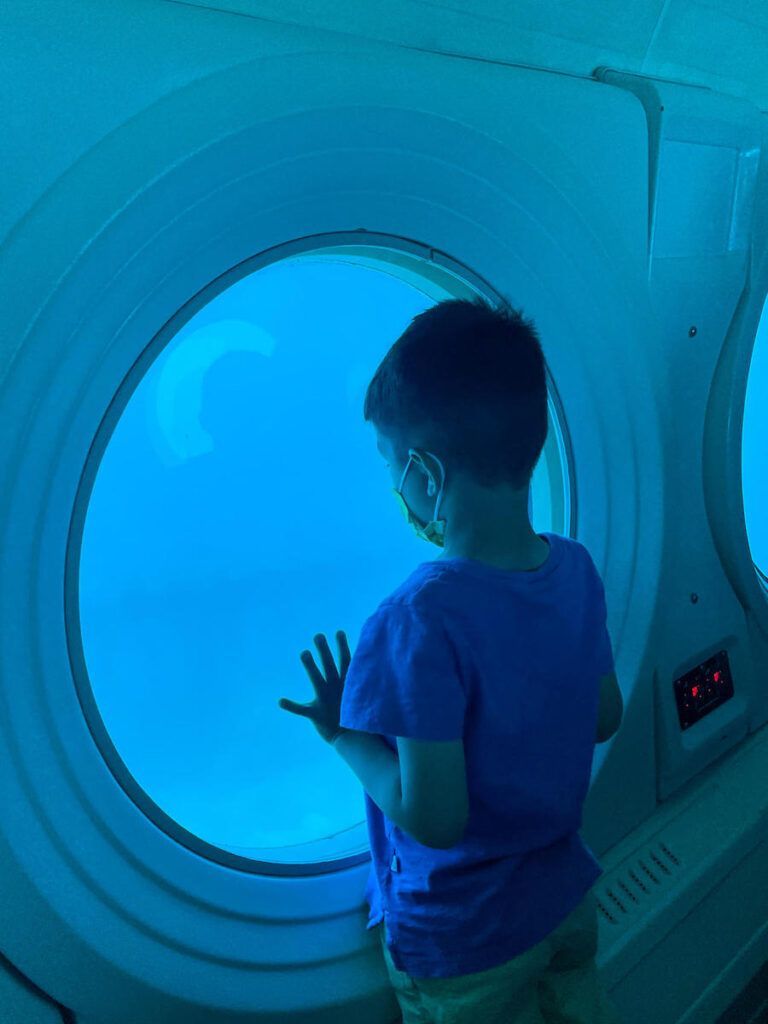 This experience is perfect for people who don't feel comfortable snorkeling or diving, and of any age. You can experience and learn about life underwater while sitting comfortably on a high-tech passenger submarine.
The tour lasts for only 1.5-2 hours which means this is a perfect Waikiki attraction if you have other plans later in the day or trying to do as many activities while in Waikiki. Read my full Waikiki submarine review.
2. Relax at Waikiki Beach
Nothing beats relaxing on the most sought-after beach in Oahu – Waikiki Beach. This 2-mile-long beach is a great spot for surfing, swimming, paddleboarding, and scenic photography spot.
You can easily capture a cool shot with Diamond Head Crater on the backdrop. In the afternoon, another photo opportunity is when the sky is filled with the magnificent hue of sunset.
You can either bring your own snacks and enjoy a little picnic or head to one of the best restaurants and snack bars just across the road. There are sun umbrellas you can rent or simply lie down on your own beach blanket and enjoy a book.
3. Hike Diamond Head
Apart from the stunning beach, Waikiki is also popular as home to the incredible Diamond Head Crater. It's located in the south of Waiki and is open for hiking with rugged trails and fantastic views.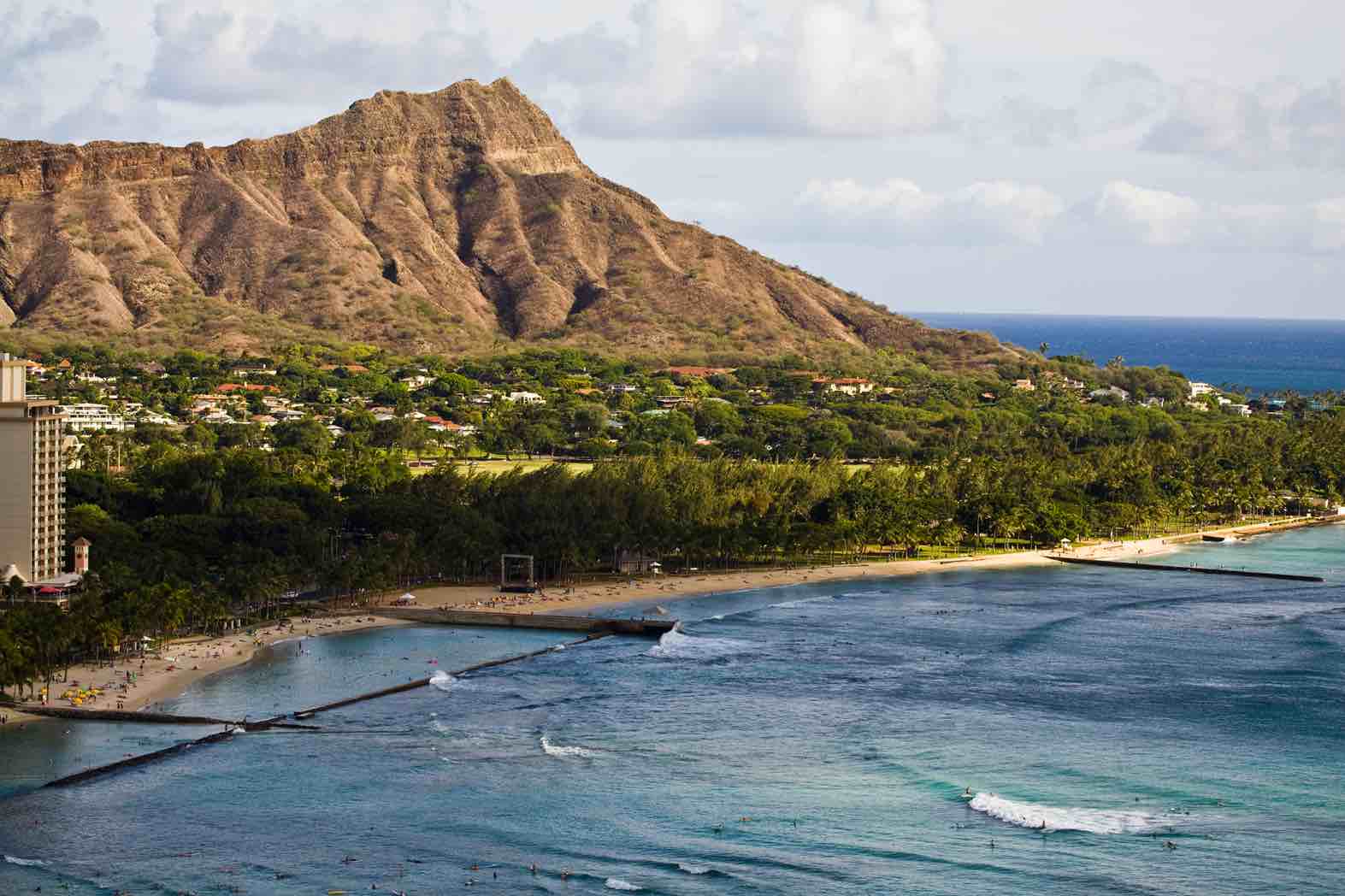 Diamond Head is a dormant volcano that now attracts 3,000 visitors daily. You can hike the Diamond Head Crater both for sunrise and sunset, which is surprisingly the best time to avoid the big crowd of people visiting this attraction. Book your Diamond Head reservations.
Although the trail is easy enough, a tunnel and set of stairs can be challenging to some. It's advisable to wear proper shoes for safety. There is plenty of signage and finding your way is pretty easy. You should be able to finish in 2 hours or so for both ways.
If you don't have a car rental, the best way to get to Diamond Head is by booking a tour that includes roundtrip transport. Check the latest rates and availabilty.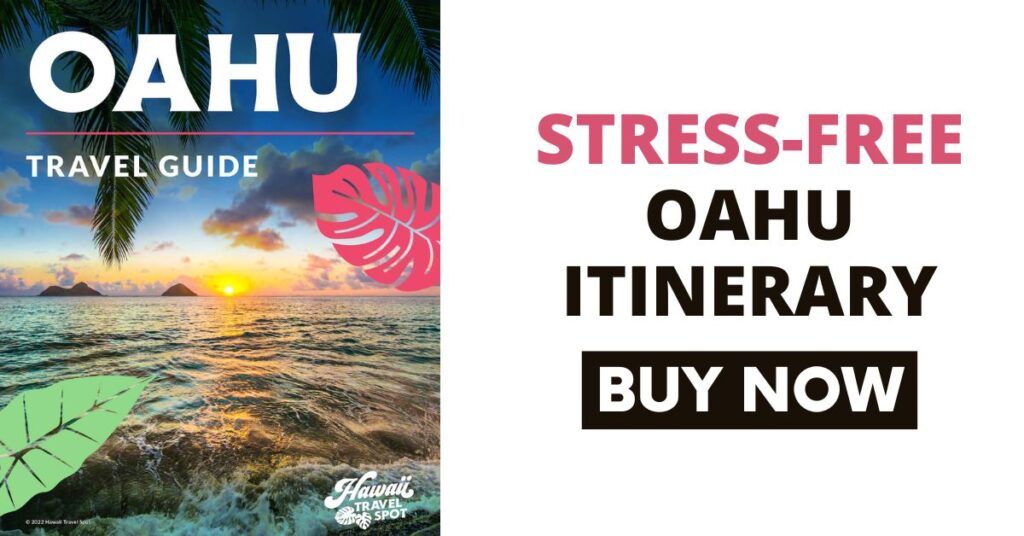 4. Dine at Hula Grill Waikiki
If it's your first time in Waikiki and Hawaii in general, one thing you have to do is try local dishes. Hula Grill Waikiki is an ideal place for this.
Order the Loco Moco, a rice dish with a tasty hamburger patty, fried egg, and topped with a generous amount of gravy. For dessert, make sure you try the yummy Hula pie.
For people traveling with a group, the menu offers a wide range of options that could accommodate everyone with different cravings and diet restrictions. Hula Grill Waikiki is also a nice spot to wait for the sunset overlooking the ocean while you enjoy a cold cocktail.
5. Join a Hawaiian Food Tour
Visiting any city or country, trying local dishes is a must. The best way to taste all the yummy local food in Hawaii is by signing up for a food tour. With the help of a local, you will find all the best local food scenes that many visitors don't get to discover.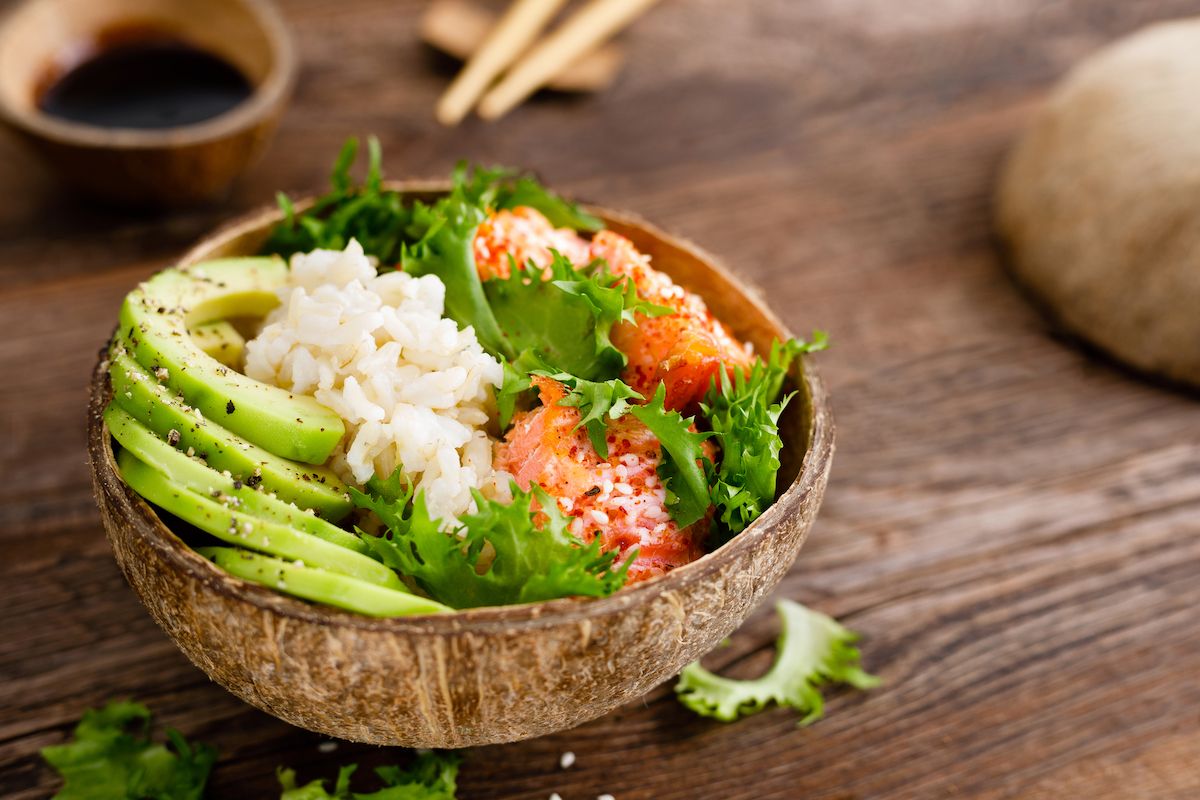 Instead of trying out different restaurants, you can eat various dishes and find which Hawaiian food you like the best and at the same time, learn how Hawaiian cuisine became so diverse.
Skip your breakfast and get your stomach ready for a tasty and exciting lunch. Check the latest rates and availability.
6. Check out a Luau
A Luau is a traditional Hawaiian party filled with entertainment, eating, and fire dancing. This is a must-experience when you visit Hawaii.
The fest will be filled with Polynesian music, you get to try a Hawaiian buffet-style, watch Samoan fire knife dance, and join fun games. A Waikiki Luau is a great way to learn and understand Hawaiian culture.
The event usually lasts for 4-5 hours and happens in the evening. There will also be pre-Luau activities such as hula dance lessons, getting a Polynesian tattoo, learning to throw a spear and headband weaving.
Plan to do this Waikiki activity on your first few days in Hawaii to get your Hawaiian mood going. Check the latest rates and availability.
7. Turtle Snorkel Adventure
The top Waikiki family activity is to snorkel with sea turtles at Turtle Canyon. You will hop on a luxury Catamaran boat, put on your snorkeling goggles and get ready to jump on the water. The Turtle Canyon is an incredible place that guarantees you will see them through Hawaii's clear waters.
Apart from sea turtles, you will also get to see octopuses, starfishes, and other sea animals. All snorkeling gear will be provided with a safety lifeguard, this is truly a great activity to do for people with young children, couples, friends, and even solo. This is one of the best Oahu snorkeling tours.
Booking a tour will give you peace of mind and save you time instead of spending hours figuring out how to arrange a boat and where to go and park your car. Check the latest rates and availability.
8. Try Surfing at Waikiki Beach
Hawaii is an incredible place to go surfing and even hosts massive events for professional surfers. At the same time, Waikiki is an ideal site to try surfing for first-timers and beginners.
Not only are the waves more suitable for beginners, but the businesses near the beach are also flocked with surfing schools and rental places that provide boards, bodysuits, and a knowledgeable instructor. Check out surfing shops but you can also book the lesson online.
9. Visit St. Augustine by the Sea
Hawaii is diverse, with many cultures, traditions, and religions. About 20% of locals living in Honolulu are Catholics and St. Augustine Church is one of the busiest churches in Waikiki.
You don't have to attend a mass to take a look at this stunning mid-century modern architecture church located only a few steps from Kuhio Beach.
The architecture of this place of worship also features magnificent stained glass, becoming rare and a must-see.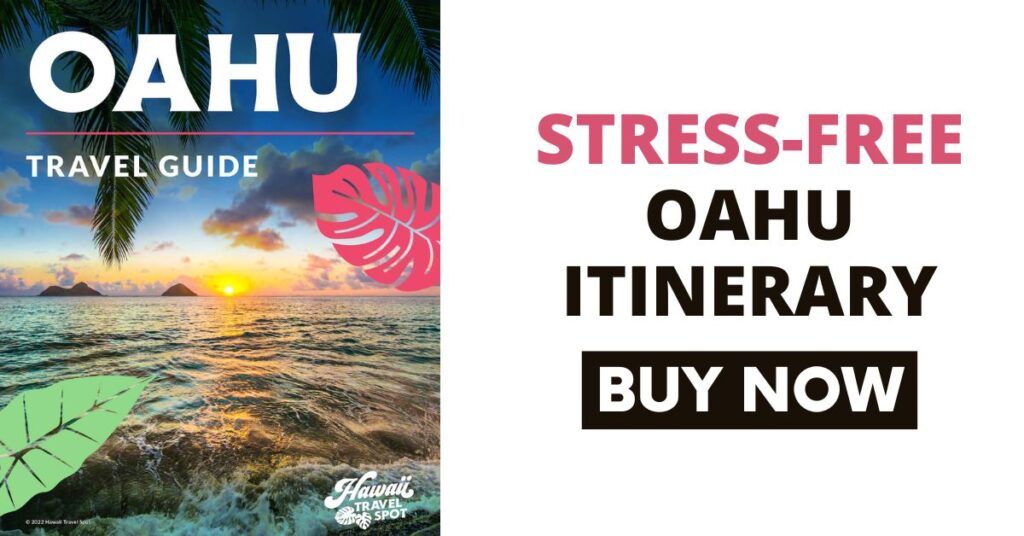 10. Ride a Segway around Waikiki
One of the best ways to explore Waikiki especially if you don't have a vehicle is through a segway. It's thrilling, fun, and you can really cover a lot of areas with a segway than walking. This is perfect if you have limited time in Waikiki. You can sign up for a tour that usually lasts for 2-3 hours.
The rental comes with a segway, helmet, and a local guide who will show you around and answer your questions. You can either book a segway tour that goes from Waikiki Beach all the way to Diamond Head or one that explores the area along the Waikiki shoreline.
11. Relax and Sail
Sailing is one of the most relaxing things to do in Waikiki while the Catamaran is the most common and popular boat.
If you are curious to experience sailing on the Pacific Ocean, this is your chance. Climb aboard the Catamaran while you sail through the calm waters of the Pacific.
You will get to enjoy the view of the Diamond Head Crater from offshore and depending on the season, you might even spot some whales and dolphins. Check the latest rates and availability.
12. Watch a Romantic Sunset over a Dinner Cruise
One of the fun things to do in Waikiki as a couple is enjoying a romantic sunset with a spectacular dinner cruise. This is a popular activity for couples or people who are on their honeymoon or celebrating their anniversary.
Waikiki is the most popular and best spot for sunset in Hawaii. Partner this with a fun night filled with dancing, enjoying a delicious dinner buffet, and drinking tasty cocktails. This is one of the best Oahu sunset cruises.
If you come on Friday, a beautiful firework display is a perfect way to end the evening. Check the latest rates and availability.
13. Try Parasailing
Are you looking for some heart-stopping Waikiki activity? Get yourself strapped on and try out an hour parasailing on top of Waikiki Beach.
You will be flying from 800 up to 1,200-foot high for 8 to 10 minutes, and then the rest of the hour can be enjoyed gliding through the winds while spotting marine animals.
This is undeniably one of the best things to do in Waikiki for adrenaline junkies. Check the latest rates and availability.
14. Take a Photo of the Duke Kahanamoku Statue
The Duke Paoa Kahanamoku Statue is a Waikiki landmark. It's a 9-foot bronze sculpture built to honor the Hawaiian Olympic champion and father of international surfing – Duke Paoa Kahanamoku.
This spot is also a great location to take photos, relax by the beach, and go surfing. This is definitely a great free thing to do in Waikiki.
15. Taste Kona Coffee
Kona coffee is undeniably one of Hawaii's pride. This coffee was curated and harvested on the Big Island, but you don't need to travel there to taste this super delicious coffee. Waikiki is rich in coffee shops that offer Kona coffee. You can either try it straight black or be creative and have a cold brew or even a latte.
The best places to order Kona coffee are Kona Coffee Purveyors, Kono's Northshore, and Island Coffee Vintage, all within walking distance from Waikiki Beach.
16. Go Paddleboarding at Kahanamoku Beach
The sandy beach of Kahanamoku is surrounded by wave breakers making the spot an awesome place for paddleboarding. However, there are plenty of corals near the shoreline, hence wearing water shoes is recommended.
If you are here on Friday night, this is also a perfect place to wait for the Friday firework display. While there are plenty of food trucks only a few steps toward the road where you can get tasty and affordable snacks.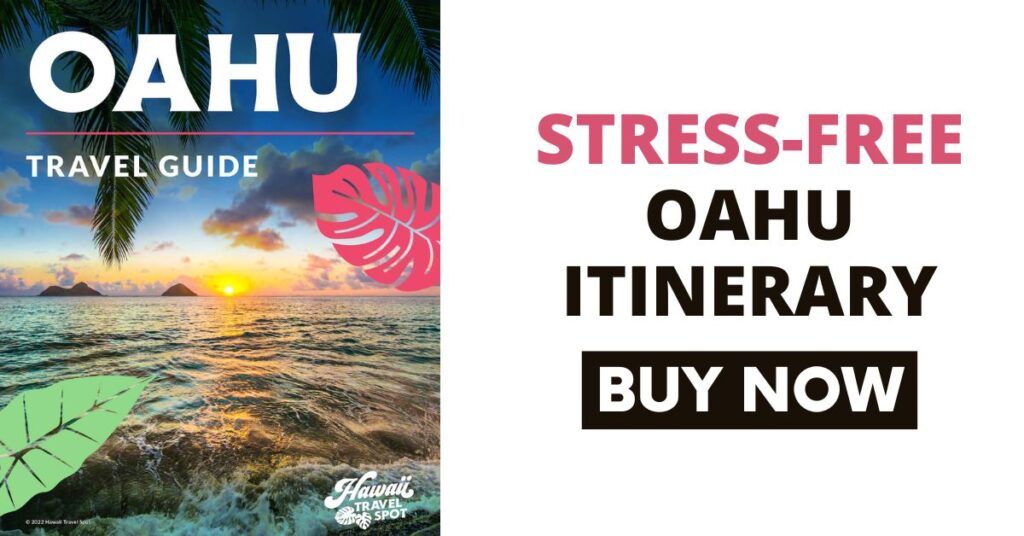 17. Glass-Bottom Boat Tour
Another way to experience the underwater life of Waikiki is by climbing abroad on a glass-bottom boat. This allows you to see everything below the boat and spot marine animals such as sea turtles, fishes, and even dolphins.
This adventure is suitable for all ages and surely one of the most unique things to do in Waikiki. The trip only lasts for an hour, so it's best to match it with another Waikiki activity to do in the afternoon or before this tour. Check the latest rates and availability.
18. Sign up for History Pub Tour
A unique and interesting way to learn about Waikiki and Oahu, in general, is by joining a historic pub tour. Yes, you can drink your way around while learning about the hidden history of the island.
You will be visiting 4 unique bars in Waikiki and have a fun discussion with locals who are not only knowledgeable but will also make you feel very welcome in a fun company. Check the latest rates and availability.
19. Relax with Honua Therapeutic Massage and Spa
The best way to end your trip to Waikiki is by enjoying a relaxing Hawaiian lomi lomi massage. After all the hours spent walking and paddling, it's time to give your body some time to recover, relax, and get pampered. This is one of the best spas on Oahu.
You can choose between a facial massage, a foot ritual, or a full-body spa. Check the latest rates and availability.
Best Things to do in Waikiki Wrap Up
The top things to do in Waikiki is combined with exciting water activities, fun hiking trails, eating your way around, and visiting historical sites.
This area of Oahu offers so much to its visitors. You can easily spend a week up to months exploring Oahu alone. If you are unsure about renting a car, many Waikiki tours include a hotel pick-up, saving you time and money.
Make sure to get your ticket in advance, especially if you plan to visit Waikiki during the peak seasons.