Are you dreaming of a trip to Hawaii but are worried about the cost? Find out my top 5 tips for visiting Hawaii on a budget.
This Hawaii on a budget post contains affiliate links which means if you purchase something from one of my affiliate links, I may earn a small commission that goes back into maintaining this blog.
Have you considered taking a much-needed vacation to Hawaii but then thought to yourself, That sounds amazing, but I could never afford it?
Well, don't listen to yourself because you're wrong.
All vacations are financially possible if you do your research and make a solid plan.
Before you talk yourself out of an incredible adventure, consider the money-saving tips provided below.
The best tip to save you the most money is to travel off-season. This goes for any type of trip, but especially for a hot-spot destination like Hawaii.
The high season for Hawaii is between December and April. This is when mainlanders seek reprieve from the cold winter months and need some UV intervention.
Definitely try to avoid the last week of April, also known as Golden Week for Japan. This is a series of four holidays in seven days where many people travel to Hawaii to spend their holiday.
The shoulder seasons (mid-April to June and September to mid-November), will also save you some money as well. The weather is milder but still gorgeous.
However, the best time to travel to Hawaii is in October, November, or late January.
Below is a list of tips to help you see paradise without busting your budget. Heads up: they all require you to be flexible and open to new adventures.
Want to skip all the planning and just access my detailed Hawaii itineraries complete with daily schedules, fun activities, and travel hacks? Click the button below.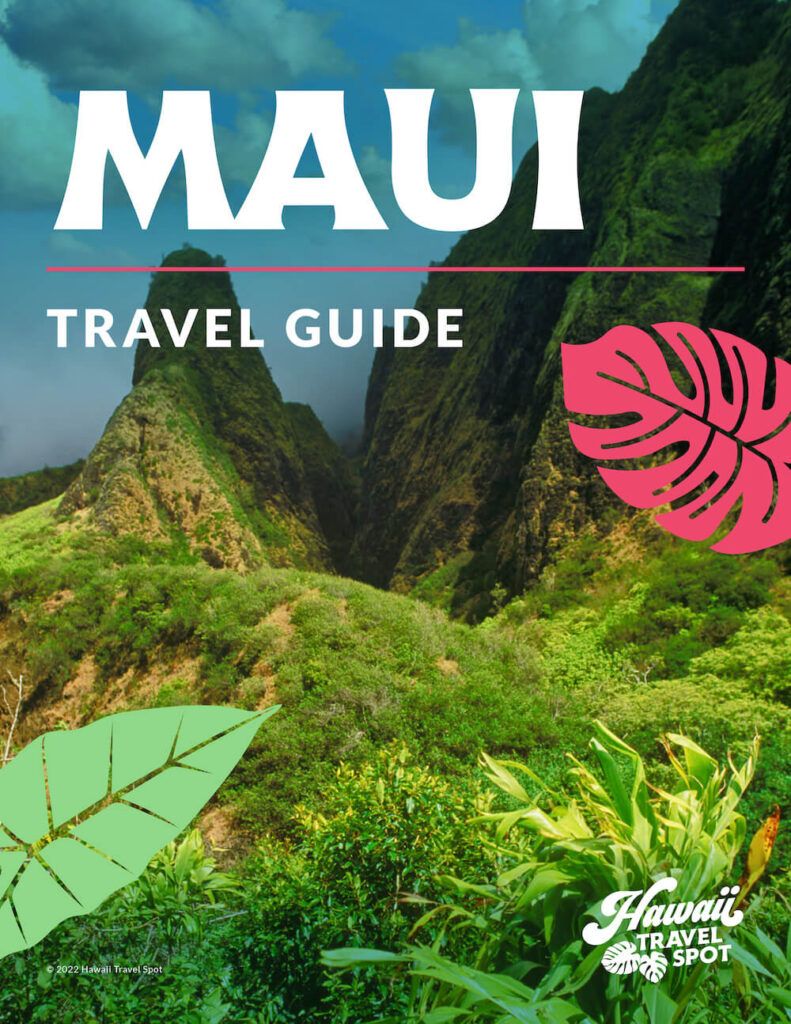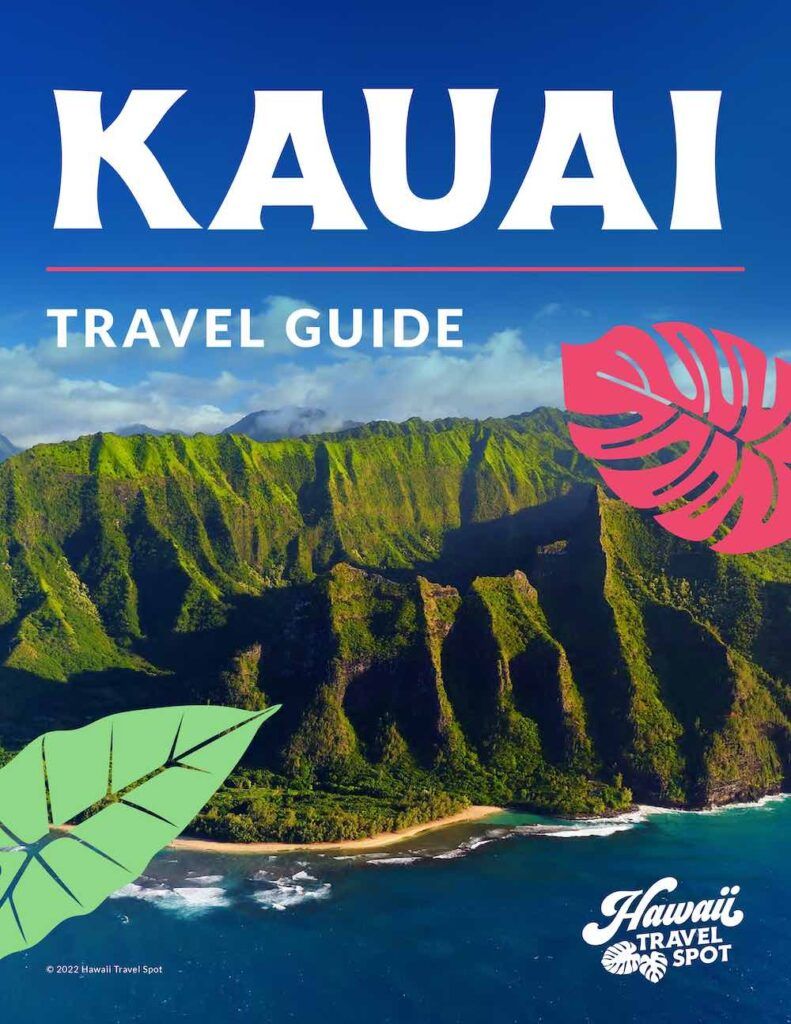 5 Ways to Explore Hawaii on a Budget
1. Be Flexible in How and When You Get There
One of the more costly purchases of your trip to Hawaii will be your airfare.
First, be flexible with the dates you are available to depart and return. Sometimes even a slight difference in dates can mean saving hundreds of dollars on flights. Find out how to save money on airline tickets to Hawaii.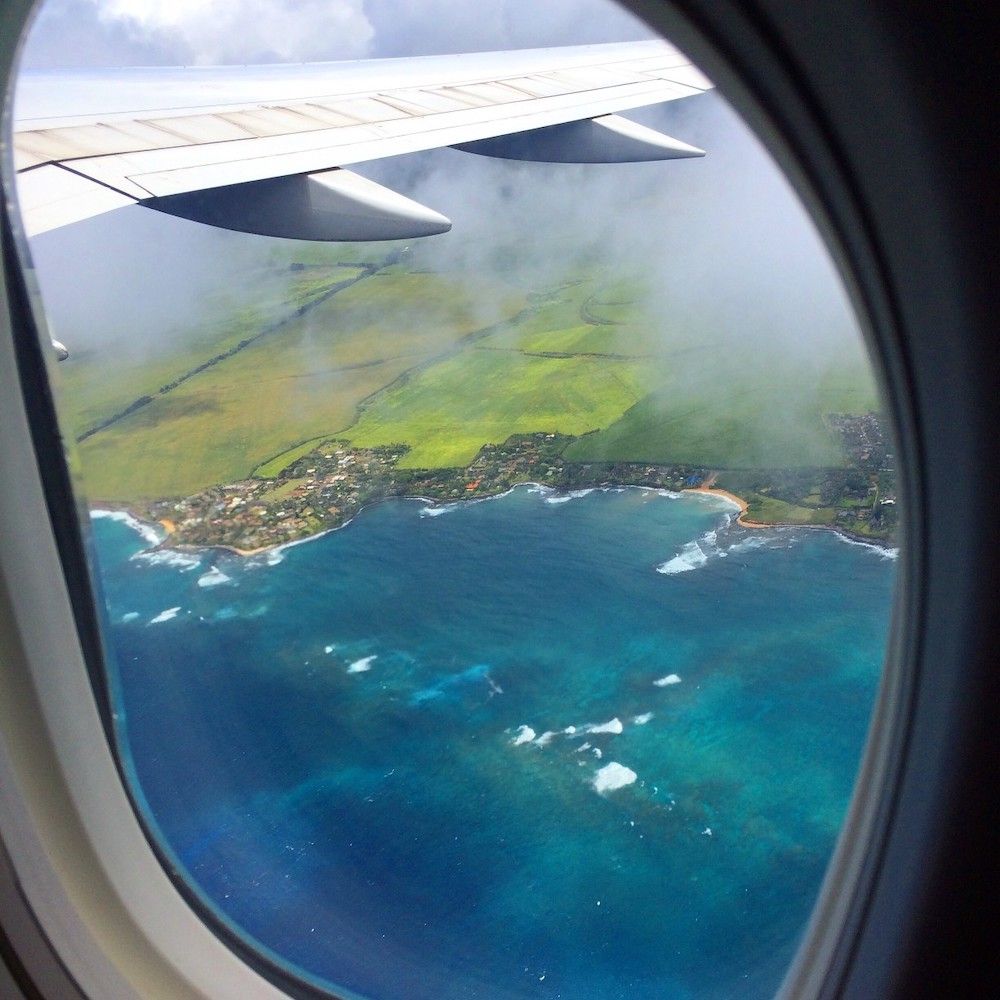 Try not to be particular about which airline you use. Generally, Southwest Airlines and Alaska Airlines are cheaper than other major airlines. And Hawaiian Airlines often has really good sales.
Additionally, consider alternative airports, especially on smaller islands. For instance, flying to Kauai or Kona can be cheaper than flying to Honolulu.
Also, use frequent flyer miles. If you've got them, use them. Many credit cards have great frequent flyer miles programs. We have an Alaska Airlines credit card that provides a companion fare each year that we use on our trip to Hawaii.
2. Figure Out Where to Stay in Hawaii on a Budget
While Hawaii resorts and Hawaii travel packages are convenient and luxurious, they are not always cost-effective. Plus, if you're doing Hawaii right, you won't be spending much time in your hotel room anyway.
Instead, consider an ala carte approach. Try finding a hotel across the street or down the block from the beach instead of a beachfront hotel. You'll notice prices will drop a bit, allowing you to splurge in other areas of your trip.
Vrbo and Airbnb also offer excellent lodging options. Please read up on the latest legislation regarding short-term vacation rental options in Hawaii. And if you go this route, please check to ensure your Hawaii vacation rental is zoned for short-term rentals.
Either way, finding lodging with a kitchen (or kitchenette) and laundry on site will give you the quality and value you're looking for.
As an added bonus, if you have laundry services available, you can cut down on what you pack and maybe even avoid paying a fee for checked baggage!
If you are a bit more adventurous, consider staying in a hostel or camping on Hawaii's many campgrounds. Or check out how to save money on hotels in Hawaii.
Save Money with Points
Here are the best credit card offers for people who travel and want to use points to pay for airfare and hotels in Hawaii.
3. Keep an Open Mind with Hawaii Food Options
Hawaii boasts some of the most delectable cuisine and fine dining. However, luxury comes with a hefty price tag because many ingredients have to be imported from the mainland, and that cost is passed on to patrons.
Instead, consider eating at local cafes, food trucks, and farmers markets. This is better for your Hawaii budget and a great way to experience Hawaiian culture and get to know the locals. Hint: locals always know the best (and cheapest) ways to experience Hawaii.
Another option is to get grab-and-go meals from 7-Eleven. They have a fantastic assortment of fresh sushi hand rolls, musubi, sandwiches, and Hawaiian food entrees that are perfect for taking to the beach.
If you decide on a hotel room or other lodging with a kitchenette, you can cook meals with the items purchased at a local grocer, meat market, or farmers market.
When you do decide to dine out, I recommend skimping on breakfast and splurging on lunch or dinner. People rave about their lunch and dinner experiences more than breakfast.
4. Research Hawaii Transportation Options
Many are tempted to rent a car for their entire stay, but you may not need to.
First, consider combining the activities that require a personal vehicle and returning the car when you no longer need it. This will require a little planning ahead of time but will save you money.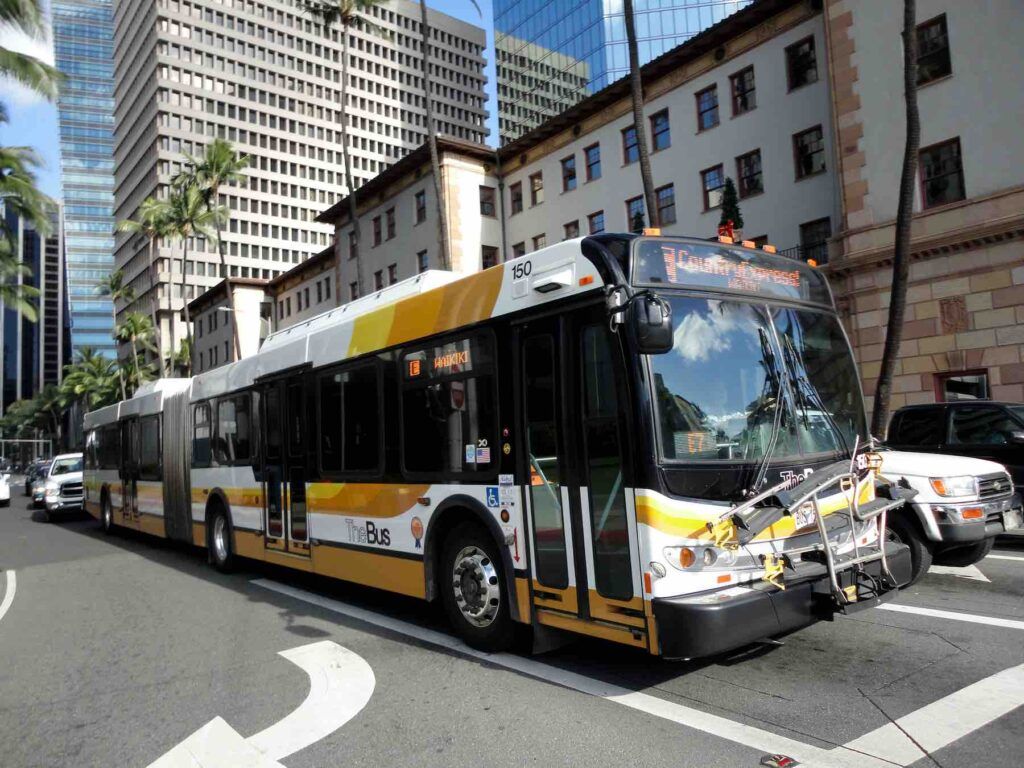 Other options are taking the public bus and using airport and hotel shuttles to navigate the islands. Ridesharing can be tricky because there aren't as many options in Hawaii as on the Mainland.
One final tip: stay on one island. While inter-island flights are cheaper than the airfare you paid to get to Hawaii, it's still an added expense.
There are plenty of ways to get around Oahu, Maui, and Kauai without renting a car.
5. Plan a Mix of Hawaii Activities
So you've made it to Hawaii, found a place to stay, and settled on a method (or methods) of transportation. Next, you need to decide what to do once you arrive.
Hawaii is home to so many beautiful natural wonders that you could explore Hawaii and barely spend a dime.
An essential, almost mandatory, activity tourists seek is an authentic luau. But these can be extremely pricey. If it's not in your Hawaii budget, don't sweat it.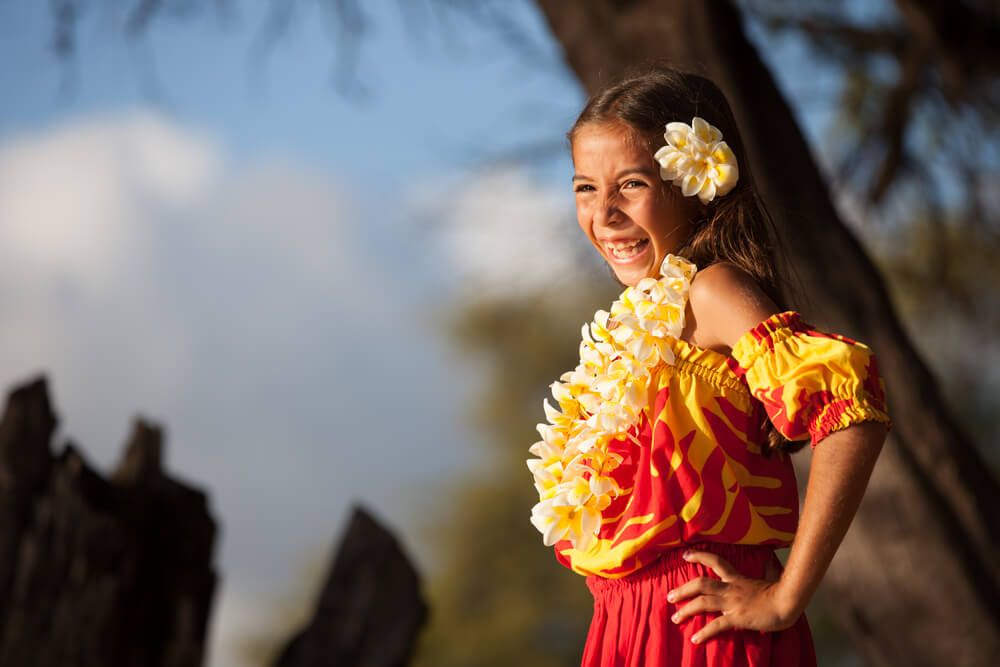 There are Hawaiian cultural activities that are either free or budget-friendly. Kuhio Beach, for instance, hosts free hula shows and torch lighting every evening. The Royal Hawaiian Center has an array of free cultural classes like lei making.
Next, take advantage of the many natural attractions. You can hike, snorkel, and swim at a minimal cost to you and your family. Most of the famous beaches in Hawaii are public and therefore free.
The government has added parking/entrance fees for some parks, beaches, and hikes in the past few years. These places include Diamond Head, Hanauma Bay, Waimea Canyon, Waianapanapa State Park, and more. Research where you'd like to go ahead of time so you aren't surprised by fees.
Hawaii on a Budget FAQs
Is it possible to visit Hawaii on a budget?
Yes! Hawaii is pretty amazing any time of year, which is great news for budget travelers. If you have a flexible schedule, try avoiding peak travel seasons (like school breaks) and head to Hawaii during the shoulder seasons (mid-April to June and September to mid-November). There are also plenty of free things to do in Hawaii, including hiking, swimming, sightseeing, and more!
What's the most budget-friendly Hawaiian island?
Usually, Oahu is the cheapest. That's because it has the largest number of accommodations and lots of free and cheap activities. The Big Island is also an option, especially if you stay on the Hilo side.
How much money do you need to go to Hawaii for a week?
It depends on where you are flying from and what time of year you visit. On average, solo travelers will spend $2,500, couples will spend $3,000, and families will spend about $5,000.
Budget Hawaii Tips Wrap Up
No matter where you decide to spend your time in Hawaii, there are ways to enjoy your stay, experience luxury, and save money at the same time. Grandeur and a budget do not need to be mutually exclusive.
Chances are you and your family won't remember the mints on your pillowcases or the opulent meals you ate. But you will remember the experiences you had with the people you love.
You'll remember how you felt being present and enjoying the beauty that doesn't even come close to anything manufactured by humans.
I hope you find these tips helpful in planning your vacation to paradise!