Trying to find a great place to relax for a vacation over the fall? Keep scrolling to learn about why Hawaii in October can be a great time to check out this beautiful island!
This guide to Hawaii in October was written by Marcie Cheung (a Hawaii travel expert) and contains affiliate links which means if you purchase something from one of my affiliate links, I may earn a small commission that goes back into maintaining this blog.
Looking for an interesting way to take advantage of the fall?
You might be surprised to know that Hawaii is a great place to check out. They have tons of cool things to do, without all of the icky and cold weather.
Why trust my tips? I've traveled to Hawaii more than 40 times, so I really know my stuff.
Hawaii has tons of amazing hiking trails, waterfalls, and beaches for you to explore, and will provide something that suits everyone's needs.
While some other places might have the typically cold and dreary weather, Hawaii's "fall weather" is actually much cooler and provides you with temperatures that are just right!
So be sure to learn more about some of these awesome places as I tell you some of the coolest things to do in Hawaii in October.
Want to skip all the planning and just access my detailed Hawaii itineraries complete with daily schedules, fun activities, and travel hacks? Click the button below.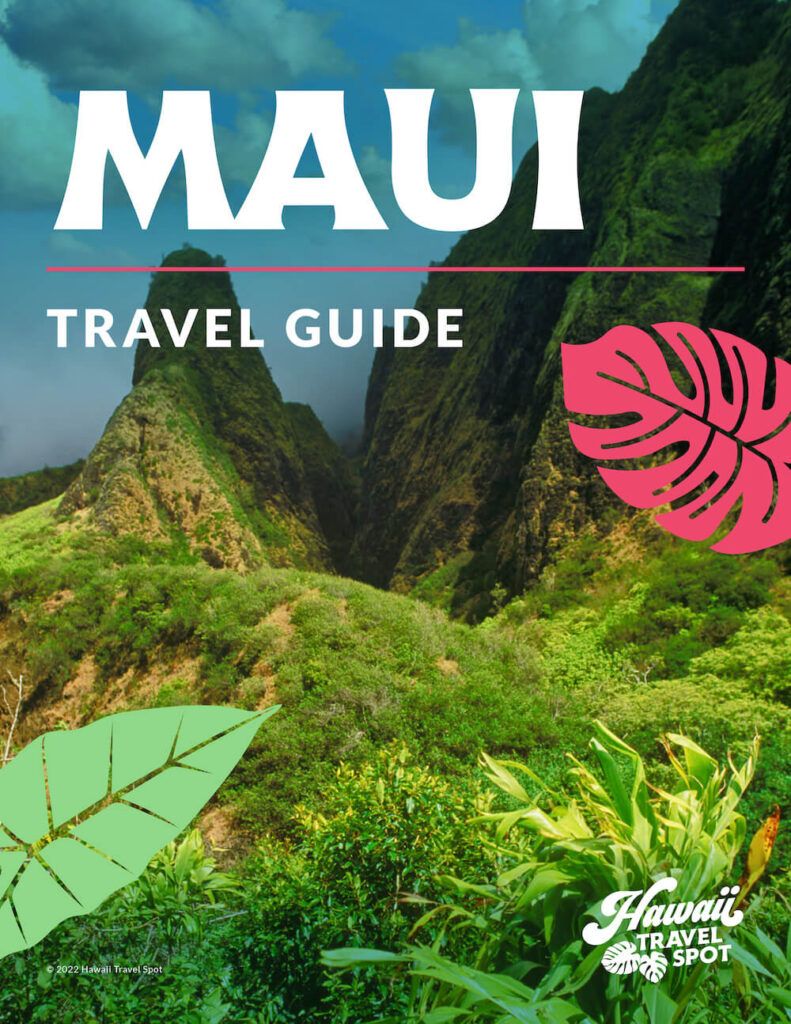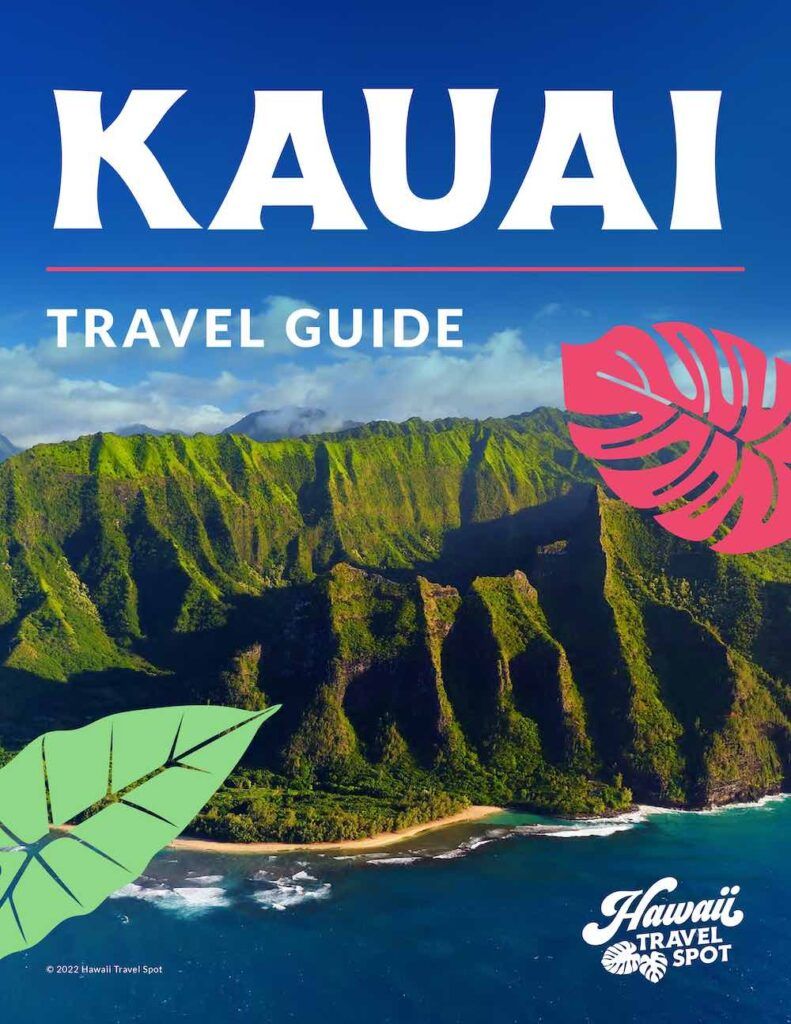 What is the Weather in Hawaii During October Like?
Compared to traditional fall weather, October in Hawaii is still considered summer and has amazingly warm temperatures.
The norm for temperature in October is 83 degrees during the daytime and around the 70s during the night, with nights getting the lower 70s, which is a lot warmer than other places!
While it may rain a little more in October in Hawaii, the rain mostly comes around the night, and rain during the day is usually pretty short for the most part. You will also be happy to know that you can expect rays of sunshine for eight hours throughout the season!
Places like the Big Island will have less rain while places like Kauai will have more rain, but no matter where you decide to check out, you can still expect warm weather and lovely sunshine!
What to Wear in Hawaii in October
Amazingly, you can wear clothes as you normally would during to hottest months in Hawaii, because the weather is still warm and sunny during the "fall season."
Wearing lightweight clothes like shorts and sandals should be fine, and a hat and sunglasses will help keep the sun out of your eyes.
Since it might be a little chilly at night, having a sweatshirt or a light sweater should help to keep you toasty. Generally, a pair of long pants should be enough to keep you warm.
What to Pack for Hawaii in October
Packing should be the same as clothing as they are the same as they would be in any other season. I'll start you off with my Oahu packing list and my Maui packing list. And if you want to make sure you aren't forgetting some of the essentials on your trip, you can check out some of those things HERE.
However, having some long pants and a sweatshirt can be helpful to stave off the cold. A rash guard swimsuit will also help to keep you warm if swimming is something on your itinerary.
Also, remember some other essentials, like hats, sunscreen, sandals, and sunglasses, which will help you deal with the sun.
However, if you do visit Hawaii in October and happen to forget something, it's as simple as heading to a local Target or Walmart and getting the things you need at a cheaper price.
Why Travel to Hawaii in Fall?
Despite what some may believe, there are many great reasons to check out Hawaii in October. Because there are no major holidays during this time, the beaches are a lot less crowded. Since travel is down during this time, it is also known as one of the cheapest times to fly to Hawaii and stay there.
October also has a much more temperate climate. So rather than being scalded by the heat, you can still get Hawaii's traditional sunshine and warmth without being burnt to a crisp.
I know that many people get seasonal depression when fall comes around and the weather gets much colder. So October can be a great time to stay a little closer to the warmth and recharge before you head back into the colder season!
Best Places to Visit in Hawaii in October
There are tons of awesome things to do during October in Hawaii! Here are a couple of my personal favorites:
Pumpkin Patches
Some of the coolest pumpkin patches can be visited all of October. These offer cool activities like mazes, the typical pumpkin picking, and hayrides. You might be able to check out some cool sunflower fields while there as well!
Aloun Farms
If you want to get an educational experience during your vacation, Aloun Farms has a really awesome tour and pumpkin festival.
You can check out all of the fresh food they have, the live entertainment, and of course, check out their pumpkin patch!
You can find the farm at Kapolei, Oahu. If you want to take advantage of the tour, you will need to make reservations in advance.
Waimanalo Fall Harvest Festival
Another cool Oahu pumpkin patch to check out with a beautiful sunflower field and several photo opportunities is the Waimanalo pumpkin patch.
There are also animals on the farm you can visit and you can explore the pumpkin patch during their 2022 festival along with the sunflower field.
Be sure to make your reservations in advance. And while you are there, be sure to snag a pumpkin to take with you!
Kula County Farms Pumpkin Patch
Found in Maui, the Kula pumpkin patch is a great place to check out if you want to see farm animals and pick some pumpkins while taking some Instagram-worthy pictures.
There is also tons of fresh produce like pumpkin and strawberries, making this a fun thing to do in Maui in October.
Waikiki Costume Parade
Every Halloween, if you head to Kalakaua Avenue, in Waikiki, you will stumble upon tons of people wearing costumes of all different kinds!
Here is a great place to do fun Halloween activities and see all the amazing costumes people have made!
Haunted Plantation
If you want to really experience some of the Halloween fear, Hawaii's Plantation Village in Waipahu is home to a really scary plantation that you might want to check out.
It's ranked as the scariest place in Hawaii and one of the top 10 scariest places in America. You should only be checking this out if you have some serious fear tolerance.
This has been going on for 14 years and is made up of 60 actors who will literally chase you down!
Don't come here if you are pregnant or have a heart condition. But if you want to live the Halloween vibe, this is the place to check out.
Hallowbaloo
Held in Honolulu's Chinatown, the Hallowbaloo is a fantastic festival featuring art and music from all over the island.
You can see some local and national artists showcasing their best work. And it wouldn't be a Halloween festival without costumes being there too!
Hawaii Food and Wine Festival
For a very festive October in Hawaii, be sure to check out the Hawaii Food and Wine Festival. This is held on Oahu, Maui, and the Big Island!
With over 17 events scattered throughout the festival, there is bound to be something to satisfy every traveler.
More importantly, this year, they are hoping to help educate the people who come to the festival to respect the area's land, people, and culture, which is really cool! Remember, that tickets have to be purchased in advance.
Ironman World Championship
The Ironman World Championship has been going on in October in Hawaii for many years. The championship will be on October 6 and 8, 2022.
Kauai Chocolate and Coffee Festival
If coffee and chocolate are your things, then it should be a no-brainer to check out Kauai Chocolate and Coffee Festival website, which is entirely dedicated to these two amazing things!
Vendors from across the island come together to show you their best coffee, chocolate, and so many other things!
Book a Hawaii Photo Shoot
Whenever we travel to Hawaii, we almost always book a photo shoot with Flytographer. They are super easy, affordable, AND it guarantees that I'll have more than just selfies. You can get $25 off if you book through this link or use the code HAWAIITRAVEL.
Hawaii in October FAQs
Is it better to go to Hawaii in October or November?
Generally, you will find that the best weather is going to be in April, May, and in the case of fall: September and October. This is because November to March are the rainiest months, which is probably something you want to try and avoid.
What is the cheapest time of year to go to Hawaii?
The cheapest time to head to Hawaii will be during February and March, while December and January will be the most expensive times because this is during the holiday season with peak travel.
What goes on in Hawaii in October?
The coolest thing about October is that there are tons of cool festivals, like Halloween, coconut, and even chocolate festivals, that you simply can't access any other time of the year!
October in Hawaii Wrap Up
While Hawaii in October provides cool perks like nicer temperatures and cheaper prices, it has so much more!
There are so many cool and exciting things to do during the Fall in Hawaii. Plus, you can check out many pumpkin patches and attractions.
I would highly remind you to visit Hawaii in October, as you will not regret it!