Are you planning a trip to Oahu and want to kick off your mornings with great food? Scroll to find out where to go for the best breakfast in Waikiki!
This list of places to find the best breakfast in Waikiki contains affiliate links which means if you purchase something from one of my affiliate links, I may earn a small commission that goes back into maintaining this blog.
Whether you choose to go trekking, sightseeing, or lounging on the beach, a great meal is the perfect way to start your day of escapades and explorations along the Hawaiian coastline.
After all, who wouldn't want to load up on some delicious treats, especially when you're on vacation?
Vacationing in Hawaii comes with picturesque views, adventures, and good food, which is a very important part of the culture here. Be it pancakes, waffles, eggs, or a whole Sunday brunch, your next holiday deserves a well-planned breakfast itinerary.
So, if you're on the hunt for the best breakfast in Waikiki, then look no further. We've got just the list to get your getaway going, and how!
Don't have time to read a bunch of Hawaii blog posts and reviews? Here are some of our top picks for visiting Oahu.
Popular Oahu Tours/Activities
Favorite Oahu Resorts/Hotels
Want to Rent a Car in Hawaii?
One of the best places to rent a car in Hawaii is Discount Hawaii Car Rental because they get the best rates from top national companies like Alamo, Dollar, Thrifty, Avis, Enterprise, Budget, and Payless.
Want to skip all the planning and just access my detailed Oahu itinerary complete with daily schedules, fun activities, and travel hacks? Click the button below.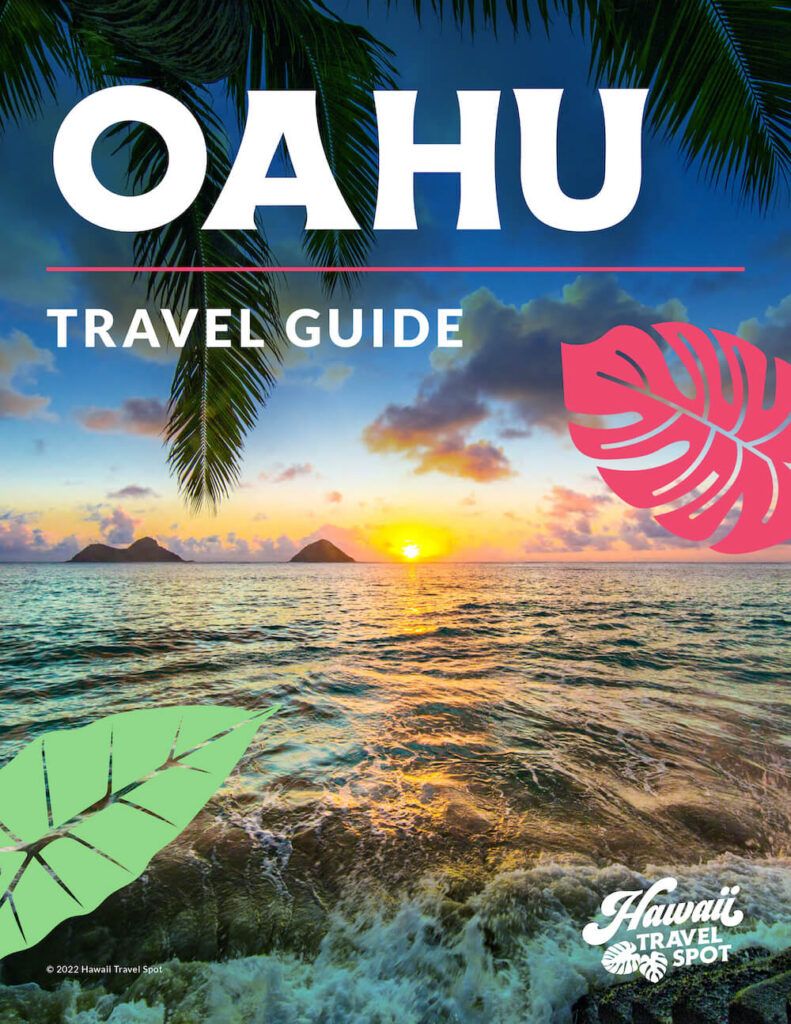 How to Find the Best Breakfast in Waikiki
1. Cinnamon's at the Ilikai
Cinnamon's is a classic mom & pop restaurant from Kailua. Famous for its all-day-long treats, the Waikiki location at the Ilikai offers its patrons the best of poke, pancakes, and more. Their eggs benedict, with "from scratch" Hollandaise sauce, and Guava Chiffon pancakes are both must-tries!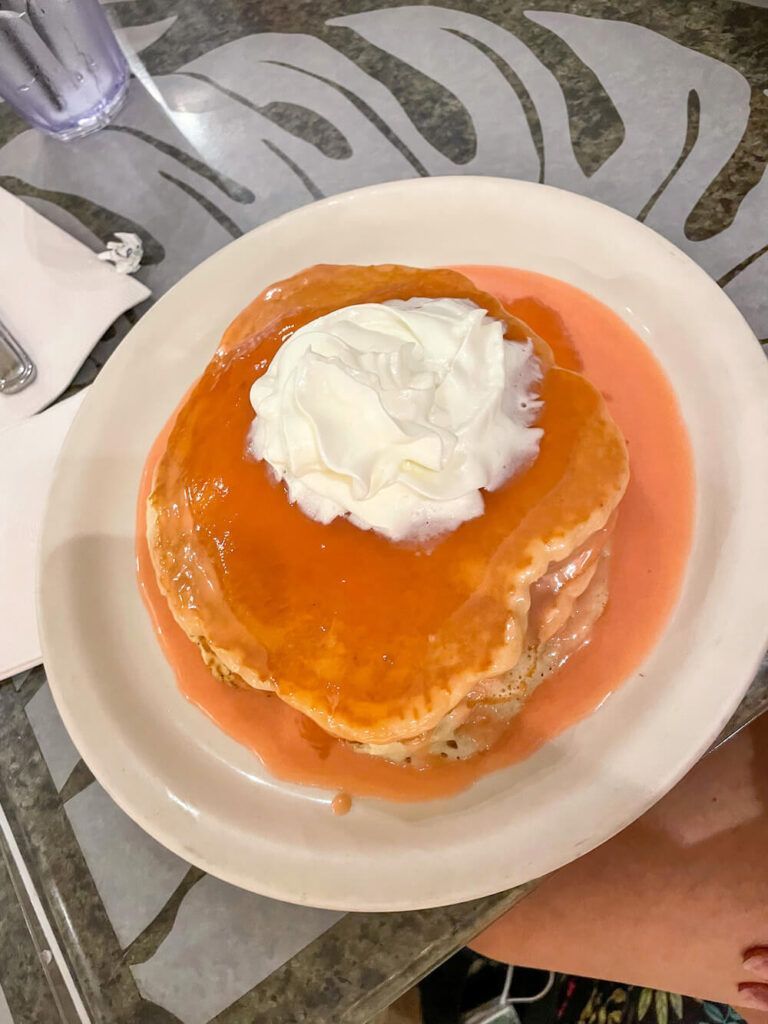 Savor a delicious helping of the Chef's "Carsie's Crabcakes" while you take in a view that overlooks the Ala Wai Yacht Harbor and ocean.
This restaurant is famed for having the best brunch in Waikiki, making it a must-visit on your list. Customers here often rave about the rib eye steak and 3-egg local-style omelets.
Their french toasts are Portuguese sweet toast delights, and the "Meat 'n eggs" section is a foodie's paradise, complete with two eggs, rice, country tots, home fries, and buttermilk pancakes.
A handy tip? Be sure to be on the lookout for their changing weekly specials. From seafood combo omelets to triple chocolate pancakes, they bring out the best of the best every time!
2. Goofy's
Located towards the west of Waikiki, Goofy's is a surfers' café that champions the idea of eating local. If you're looking for the best breakfast in Waikiki, this is worth a stop. The vibe is rustic and open, and the wooden fans and surfboards only add to its charm.
Named after a right-footed surfing stance, this restaurant is perfect for a meal with the family. From burritos and acai bowls to Big Island french toast, you can enjoy the all-day breakfast at this restaurant until 11 p.m.
Be sure to give the eggs benedict featuring homemade hollandaise sauce with lilikoi butter and Okinawan purple potatoes a try. It's quirky and a true celebration of Hawaii's fine produce.
If you're hunting down the perfect pick-me-up after some adventurous surfing, Goofy's morning power salads are just the thing for you.
Remember to call ahead and make a reservation, as it can get crowded, especially on weekends.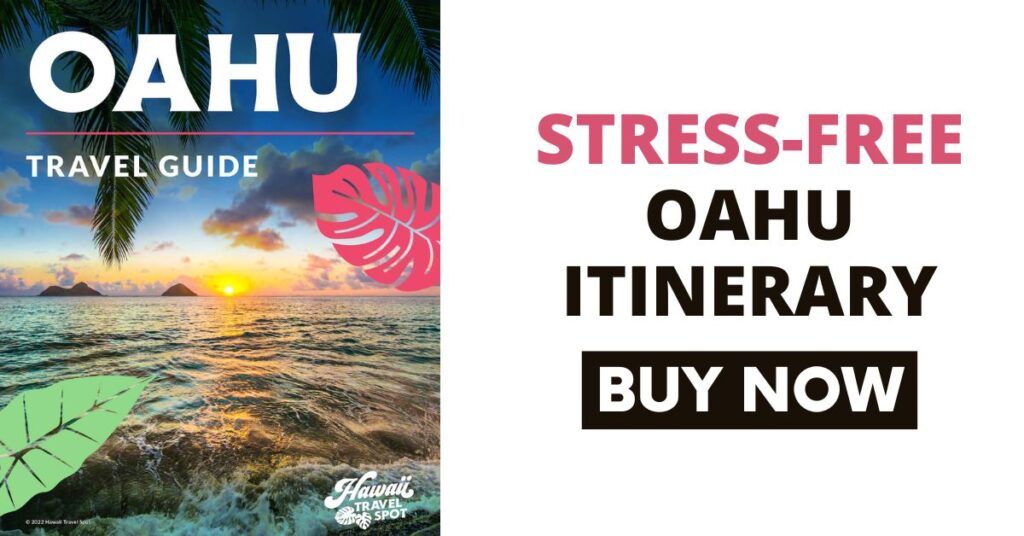 3. Eggs N Things
Looking for the best Sunday brunch in Waikiki? Look no further. Funky, vibrant, and super aesthetic, Eggs N Things promises signature treats that are both mouthwatering and Instagram-worthy!
Established in 1974, this restaurant is based on the ideas of aloha and ohana, and the food is extremely reasonable. Although you might experience a rush hour wait, the dishes here do not disappoint.
Don't miss out on the restaurant's famous pancakes that are loaded with fruit and toppings and delicious omelets which are to die for. The crêpes and eggs benedict are local favorites that we definitely recommend.
Eggs n Things stores also sell buttermilk pancake mixes, Kona coffee, and original syrups for you to take back home. Be sure to try the Hawaiian Loco Moco, rainbow pancakes, and plantation pork chops and eggs.
For the kids, the Keiki menu includes pancakes, waffles, fried rice, and chicken tenders with fries, which they're sure to enjoy.
4. Aloha Kitchen
Aloha Kitchen is the neighborhood's favorite place for breakfast and lunch and one of the nicest breakfast spots in Hawaii. Open daily from 7:30 a.m., it's the perfect place for guests to grab a bite to eat before they begin their explorations for the day.
Cozy and contemporary, this breakfast restaurant has indoor as well as outdoor seating, for those who want some fresh air. Take a seat at one of the cute blue tables and sip on your morning cup of coffee.
The restaurant offers a mixed cultural experience with fusion foods that feature continental and Hawaiian flavors.
You can't miss the Homemade Kalua benedict with pork roasted potatoes and range of fruit souffle pancakes here. Make sure to try the lobster benedict too, which is an absolute crowd-pleaser, as well as the loaded meat lovers omelet with Portuguese sausage.
The restaurant usually has a long waiting list but you will not regret it.
5. Basalt
If a fancy experience is what you seek, visit Basalt for its chic ambiance that provides a refined yet casual dining environment. A multiple-award-winning restaurant, this is one of the best places to eat breakfast in Waikiki. Each dish is plated with extreme care, making it extra-special and worthy of a few snaps before you dig in.
The staff is committed to providing a fine dining experience that focuses on home-cooked comfort through a celebration of local classics.
Sample Basalt's signature charcoal buttermilk pancakes and then purchase a mix before you leave so you can make them at home. Touted for being detoxifying, it helps whiten teeth too! Black in color and loaded with whipped cream, berries, and a lush guava strawberry sauce, it's a unique treat that'll have you wanting more.
You'll also enjoy the restaurant's selection of eggs benedicts, among which the maple glazed honey ham and smoked salmon are luxurious choices that guests have rated highly. Paired with custom roast coffee, this meal is as indulgent as it gets.
6. DECK
Located at the poolside deck of the Queen Kapi'olani Hotel at Waikiki, this rooftop restaurant is all things organic and fresh. Their vision involves local and sustainably-sourced ingredients, and you'll find various handcrafted cocktails and brews that reflect this idea.
Breakfast starts early, so you'll be able to enjoy some peace and quiet with your meal if you decide to go first thing in the morning. The menu features a signature Tokyo-style pancake with ricotta cheese, whipped butter, and maple syrup that you must try.
You can even relish a deep-fried haupia french toast, which is a great mix of indulgent food and regional ingredients, against the wide panoramic backdrop of this restaurant.
Be sure to try the Diamond Head Breakfast which perfectly complements the view of the magnificent Diamond Head volcanic tuff cone that's visible from the hotel.
Treat your kids to the Keiki menu, which is packed with special kids sliders, french toast, and a "Diamond Head meal" with eggs, sausages, breakfast potato, and a fruit cup. While they munch on their happy meal, lay back with a Morning Glory mocktail or Mai Tai on a Mai Tai Monday.
7. The Sunrise Shack in Waikiki
The first thing you'll notice when you enter the Sunrise Shack in Waikiki is just how full it is of sunshine and warmth. It's an amazing place to grab breakfast with family, or friends. The owners encourage a positive and nutritious lifestyle, and the vibe and food complement their motto.
The shack's superfoods smoothie and acai bowls are aesthetic and come with a blend of berries and nuts. Kids (and adults) truly love the smoothie drinks here as well. You can also sample the vegan vibes sandwiches, and sunrise cake made with brown rice and peanut butter.
Get a cold brew to go, and start your day with a refreshing breakfast at this neighborhood delight. Completely health and environment conscious, this quaint café is a guilt-free stop that has received some spectacular reviews.
8. Koko Head Cafe
Koko Head Cafe boasts an extensive menu with brunch delicacies and daily specials that are oh-so delectable. Unique and highly rated, it is among the best breakfast places in Waikiki.
This family-run eatery experiments with different combinations and creates a fusion of various local flavors. From Alohi cakes to bacon cheddar scones, you'll find something to satisfy every craving.
Sample the ricotta pancakes, breakfast congee, and miso smoked pork omelet. Washed down with brunch cocktails and Big Island coffee, the meal is relaxing and a treat for the taste buds.
Ask for daily specials such as the cream puff or muffin for the day and make the most of this locally sourced gastronomic fare.
9. Heavenly Island Lifestyle
The way to anyone's heart is through their stomach. At Heavenly Island Lifestyle, you can expect a fine selection of local produce with a whole lot of love in every dish, ideal for winning you and your family over.
From acai bowls to fluffy flat egg omelets, a wholesome meal awaits. They make sure to use local produce and add subtle twists to regional dishes. Be it meaty delicacies or vegan specialties, this place strives to offer an authentic island experience to all its guests.
Be sure to try the loco moco, and indulge yourself with the best breakfast in Oahu at this all-day café.
The "Morning Veggie" breakfast salad prides itself on its ability to ease jet lags and is amazing for long-distance travelers. You can also try the avocado toast and lentil bean soup which is comforting, organic, and a complete flavor bomb.
With an old-timey vintage feel and an open outdoor seating section, it's a pit stop you just have to make.
10. Kono's
When looking for the best breakfast places in Waikiki, you can never go wrong with a crowd favorite like Kono's. Bagels, wraps, sandwiches, milkshakes, and smoothies, there are a bunch of items to pick and choose from.
With multiple outlets based in Hawaii, this family restaurant has been around for over two decades. Their specialty is slow-roasted pork, and you must try the breakfast bombers too. These come with eggs, potatoes, and cheese in a flour tortilla, and you can select multiple fillings from Portuguese sausages to pulled pork, bacon, chorizo, or greens.
At Kono's, aloha is a way of life. Comforting vibes, piping hot food, and good conversation, everything comes together to create the best experience and breakfast for you.
Treat yourself to a freshly squeezed glass of limeade and indulge your kids with the Keiki mini bombers and PB&J or Candy Apple milkshakes.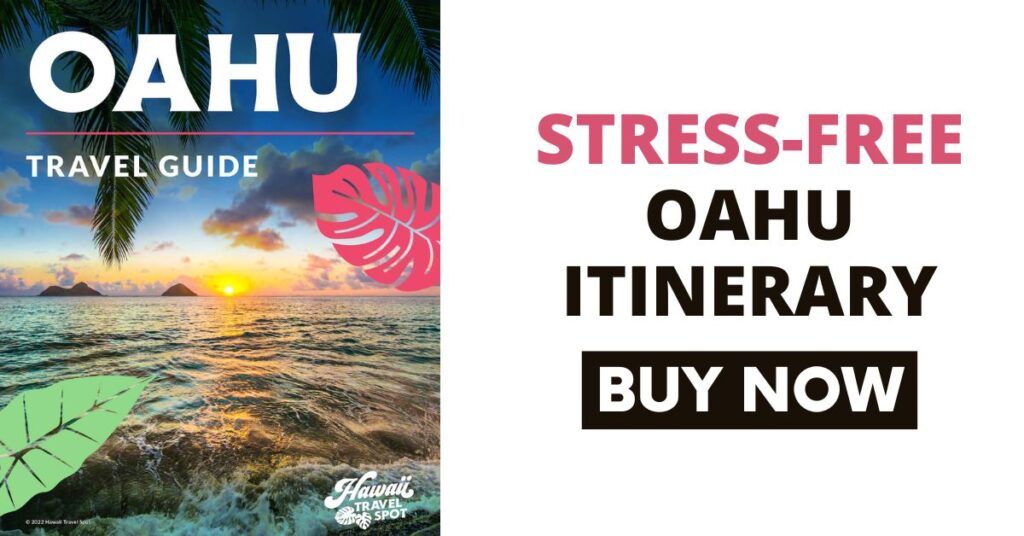 11. Royal Hawaiian Surf Lanai
This luxurious and upscale beachside restaurant is everything you'd want in a royal retreat and gives you the best breakfast on Waikiki beach. Based out of the pink Royal Hawaiian Resort, the Surf Lanai is sophisticated yet casual. It's the right place to lie low, savor a meal, and plan for a fun day ahead.
The Pink Palace Pancakes are all the rage here, and it's a very berry treat that you should sample. You can get yourself a full continental breakfast, oatmeal bowls, french toast puddings, or one of the different styles of egg dishes available.
You won't need any reservations, and with the beach just inches away, you can choose to take it slow before you go on to make the most of your day.
12. Sweet E's Cafe
A cute little award-winning eatery that believes in the power of food, Sweet E's Cafe serves up home-cooked goodness daily. It only offers breakfast and brunch, but boy, are they absolutely worth it! Quite the local and tourist retreat, this place is also one of the coolest Waikiki breakfast restaurants.
Plan a stop here for some fluffy pancakes, chunky waffles, or french toast. If you're looking for savory items to start your day off on a flavorful note, their "Extraordinary Omelets" are the way to go. They're served with toast, herby potatoes, and hash browns, and should be enough to energize you for the whole day. You can even make your own by selecting the ingredients yourself.
Consider tasting the Everyday Breakfast which comes with eggs, meat, and pancakes, or opt for a unique burrito. The Kalua Pork eggs benedict is also high up on every customer's list.
Best Breakfast Places in Waikiki Wrap Up
Hawaiian food is a celebration of the islands' vibrant regional culture. And what could be better than the best breakfast in Waikiki to bask in their rich local traditions? Loaded pancakes, organic bowls, and drool-worthy loco moco, every day of your vacation is bound to begin with the best meals.