Are you planning a trip to Oahu on a budget? Scroll to find out the best cheap and free things to do on Oahu Hawaii!
This list of cheap and free things to do on Oahu contains affiliate links which means if you purchase something from one of my affiliate links, I may earn a small commission that goes back into maintaining this blog.
Planning a trip to Hawaii on the cheap?
You're in luck! We've got all the best tips for you on how to have an amazing time without spending too much. Check out our guide on affordable things to do in Oahu – you won't regret it!
You can find plenty of free and cheap things to do on all the islands (but especially Oahu), so you can save your money for souvenirs and Mai Tais.
Here is your ultimate guide on finding all the best cheap and free things to do on Oahu!
Don't have time to read a bunch of Oahu blog posts and reviews? Here are some of our top picks for planning a trip to Oahu on a budget.
Best Budget-Friendly Oahu Activities
Best Budget-Friendly Oahu Hotels
Want to Rent a Car in Hawaii?
One of the best places to rent a car in Hawaii is Discount Hawaii Car Rental because they get the best rates from top national companies like Alamo, Dollar, Thrifty, Avis, Enterprise, Budget, and Payless.
Want to skip all the planning and just access my detailed Oahu itinerary complete with daily schedules, fun activities, and travel hacks? Click the button below.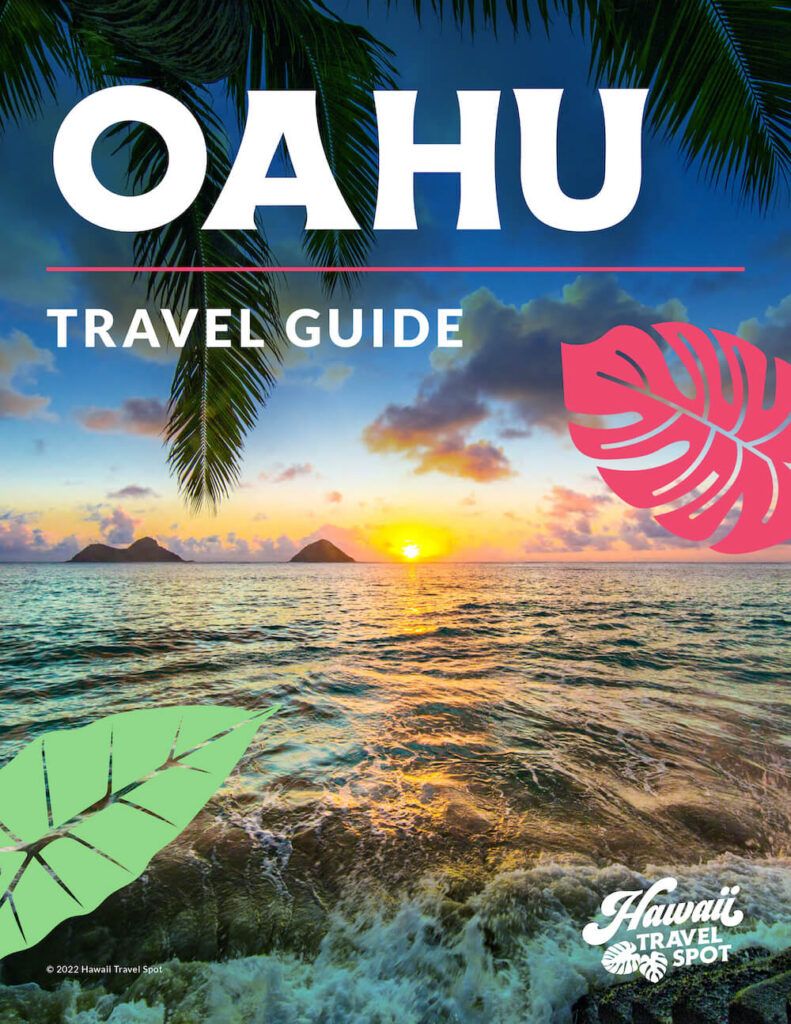 13 Best Free Things in Oahu
Here are 13 of the best free things to do in Oahu! You can easily do each of these on a budget trip to Hawaii. If you are on your honeymoon in Oahu, you can still enjoy these free activities to create a romantic trip.
1. Hula Shows
One of the things to do in Honolulu for free is to enjoy some hula shows. The Ala Moana Center has a hula show at 1:00 pm inside, where it's nice and cool every single day.
You will also find one every Saturday at 5:30 pm outside the Royal Hawaiian Center.
The hula shows at Kuhio Beach Hula Mount are another one of the free things to do in Honolulu at night. These shows are held every Tuesday, Thursday, and Saturday at 6:00 pm.
2. Royal Hawaiian Center Free Classes
The Royal Hawaiian Center has tons of free activities on Oahu that you and your spouse might enjoy.
If you want to learn how to play the ukulele, classes are held on Mondays at 11:00 am. You can learn how to hula every Tuesday at 11:00 am.
Weaving classes are held on Wednesdays at 11:00, and lei-making classes are every Friday at 12:00 pm.
Explore Hawaiian culture with any of these classes and create a new memory together at these interesting things to do in Waikiki for free.
3. Botanical Gardens
The botanical gardens are places to go in Oahu for free that you'll definitely want to check out. There are four different gardens that don't cost a thing to go explore, including:
Koko Crater Botanical Garden in Honolulu
Liliʻuokalani Botanical Garden in Honolulu
Hoʻomaluhia Botanical Garden in Kaneohe
Wahiawa Botanical Garden in Wahiawa
These gardens are places of serenity you'll enjoy during your romantic trip to Oahu.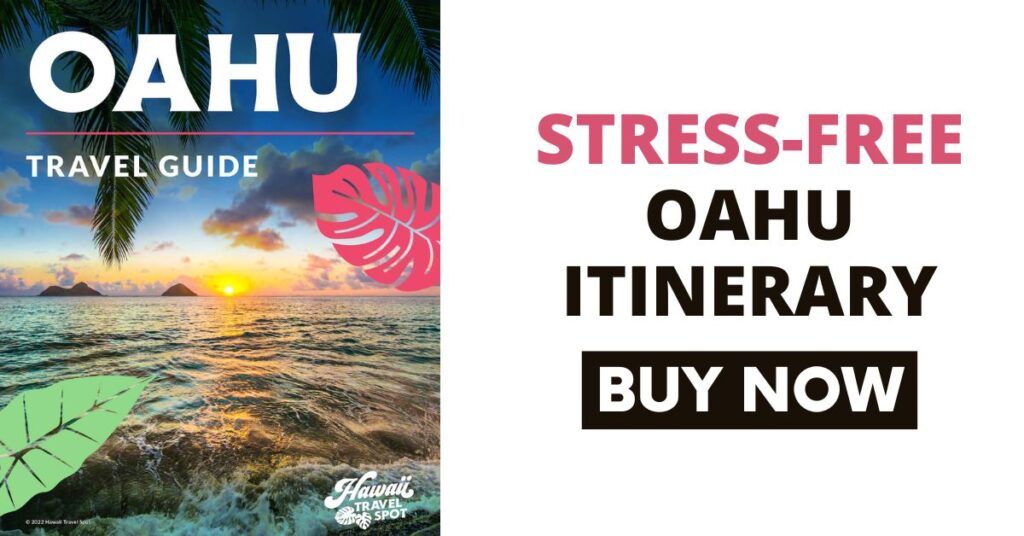 4. Go on Hikes
Going on hikes during your vacation is another great free thing to do on Oahu. You will want to go on at least one hike while you are there. There is just something special about reaching the top and overlooking all the beauty this island has to offer.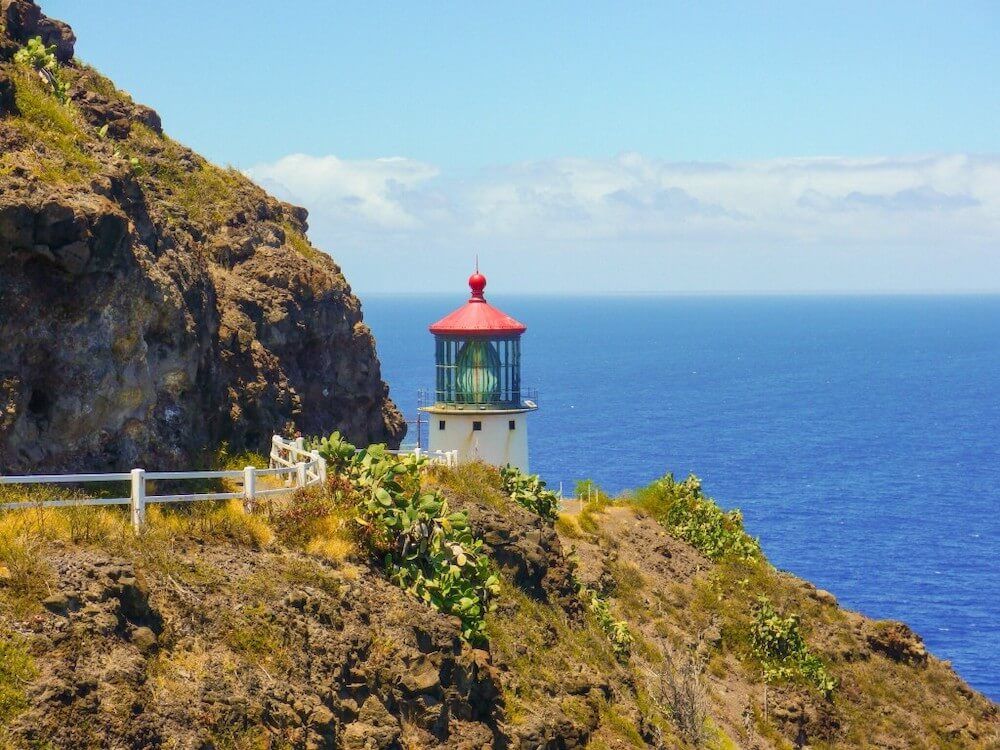 The Makapuʻu Point Lighthouse Trail is pretty easy, with a paved road all the way to the top. Couples will also love hiking the Lanikai Pillbox Trail as well. Just be sure to add these hiking items to your Hawaii packing list!
5. Go to the Beach
You can do so many fun things on the beach; it could easily take up your entire vacation if you wanted it to. Play some beach volleyball, take a romantic walk along the waves, go swimming, sunbathe on the sand, and watch for whales, amongst other things.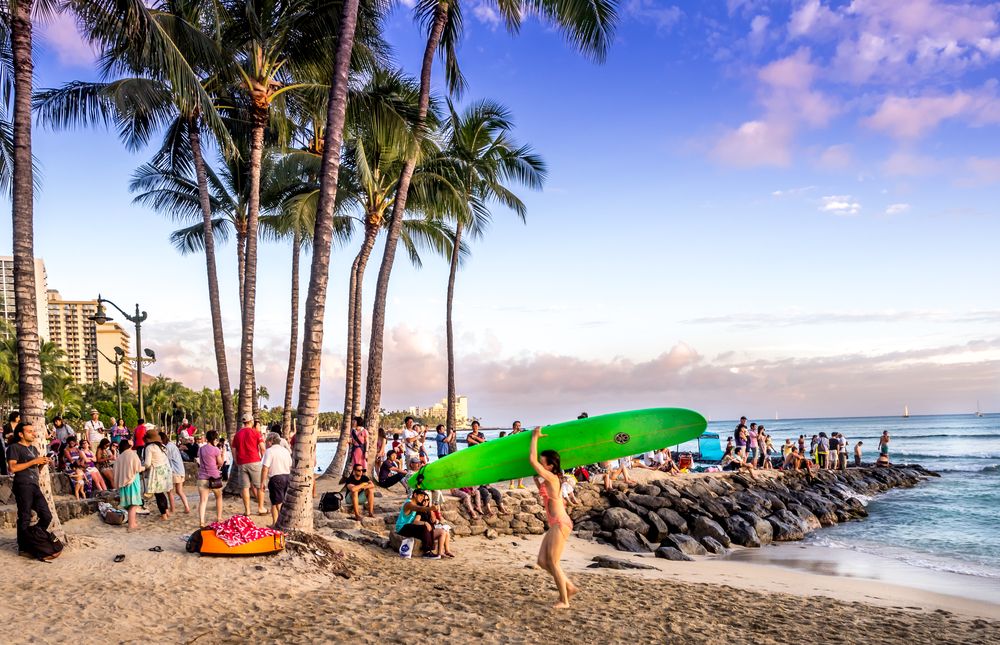 Of course, you will want to visit Waikiki Beach, one of the free things to do in Waikiki. If you are on the North Shore, Malaekahana Beach Park is more secluded and very romantic.
6. Stroll the Street Art Kakaako
In Honolulu, the street art is incredible to see and is one of the best free things to do in Honolulu, Hawaii. Local artists create huge artwork that is absolutely stunning. These pieces often change, so you will always see something unique!
7. The Hawaii State Art Museum
Go explore the Hawaii State Art Museum as another one of the free activities in Oahu you can enjoy. Here you will see more art from local Hawaiian artists that change from time to time.
What once was a swimming pool area is now an incredible sculpture garden! If you love seeing new art pieces, you'll definitely enjoy spending some time at this art museum.
8. Manoa Chocolate Factory Tour
At the Manoa Chocolate Factory & Tasting Room, you can have a free tour and taste some of the best chocolate in  Hawaii! This is just a walk-in tour and tasting that lasts 10 minutes. 
While this is another one of the things to do on Oahu for free, you might end up buying some chocolate for your spouse afterward because it is that delicious!
9. Visit the Halona Blowhole
Located near Hanauma Bay is the natural blowhole called Halona Blowhole. It was formed a long time ago from a volcanic eruption. When the waves are strong, you will see water spray out from the holes, creating the blowhole.
There is not a lot of parking, which means you might have to wait your turn for a couple of minutes, but it is definitely worth it. Be sure to grab a picture here too!
10. Go See Hawaiian Sea Turtles
One of the best free things to do in Oahu is to go see the Hawaiian Sea Turtles. The most common place to go see them is on Laniakea Beach, otherwise known as Turtle Beach.
The sea turtles are protected, and you cannot touch them, but you will definitely see them lying on the sand at this beach. Get some pictures from a distance and enjoy watching these beautiful creatures.
11. Watch People Surf the Banzai Pipeline
You will find some surf competitions mainly in the winter along the North Shore of Oahu. These surf competitions are fun, free things to do in Hawaii!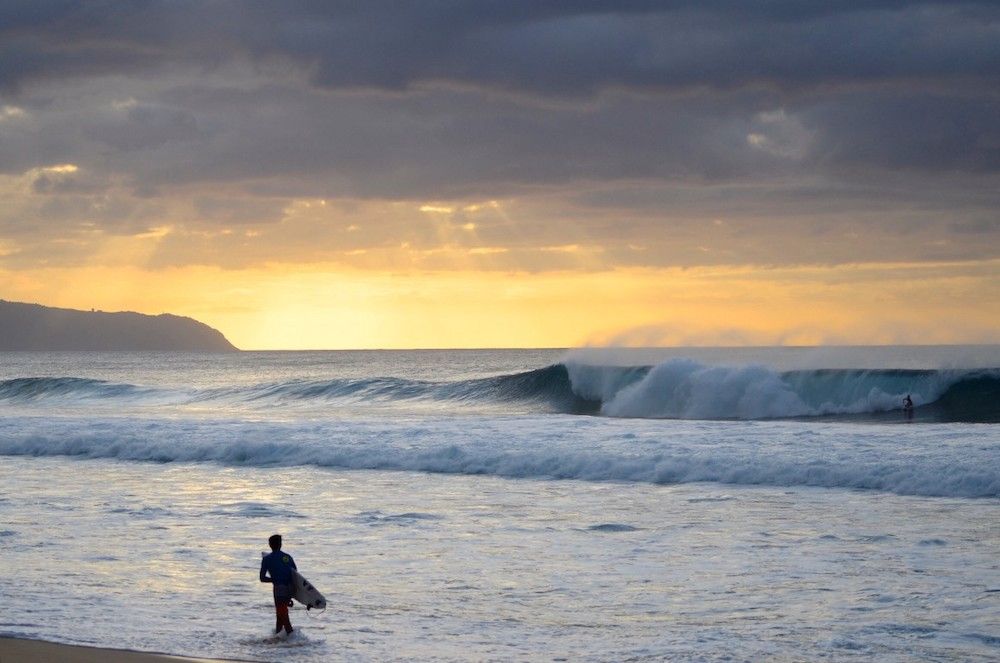 The Banzai Pipeline is the most common place you will find surfers all year long and is located on Ehukai Beach Park in Pupukea.
12. Go to the Ko Olina Lagoons
In Ko Olina, there are four lagoons that are breathtaking and fun to visit. Each has limited parking spots, so if you want to see them, the best chance to find a parking spot is in the morning. You can head out in the early morning and watch the sunrise with your significant other!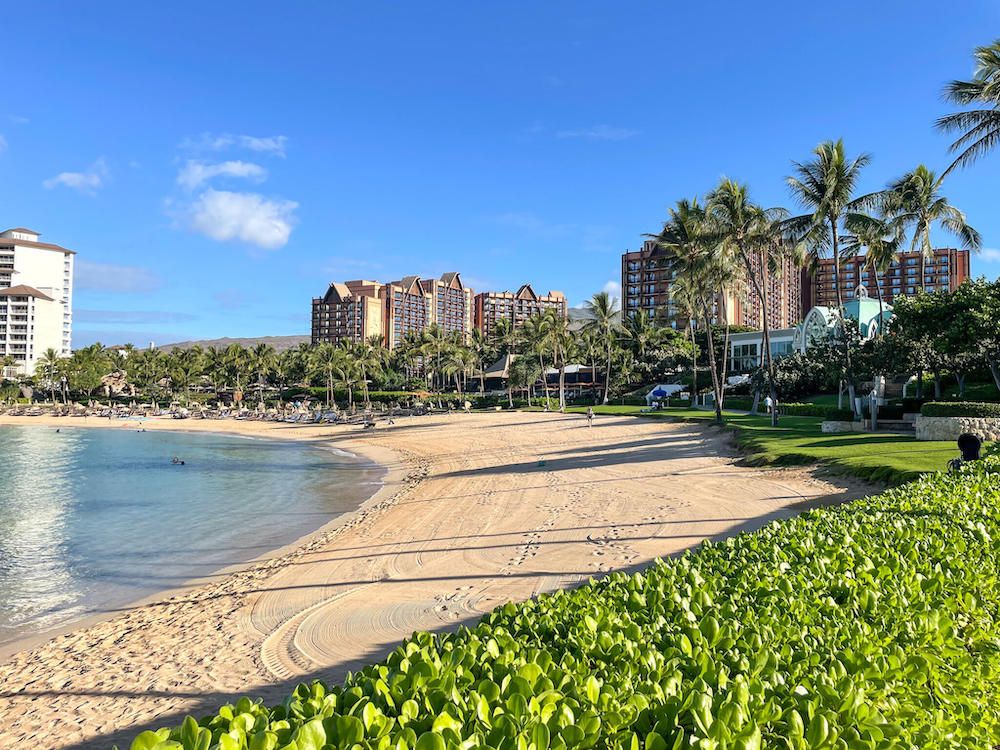 Visiting one of these four lagoons is definitely one of the things to do in Oahu for free that you'll want to put on your itinerary!
13. Watch the Sunset
Watching the sunset is one of the most romantic things to do in Oahu at night for free. There are plenty of incredible places to see the Hawaiian sunsets, especially in Waikiki. The sun usually sets between 6:00 to 7:00 pm on Oahu, depending on what month you are visiting.
You can watch at certain locations or enjoy a romantic night sitting on the beach and watching the sunset as well.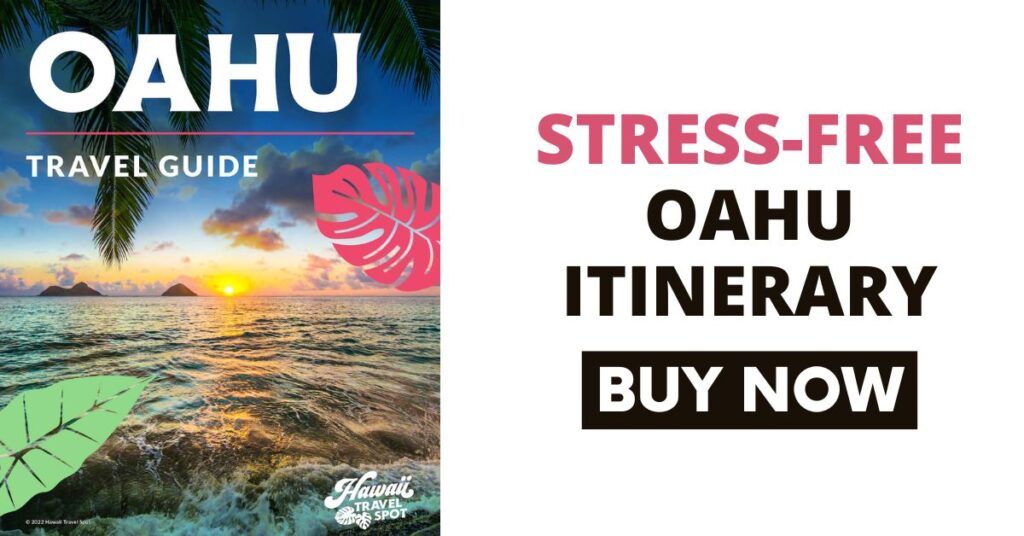 10 Cheap Things to do on Oahu
Here are 10 cheap things to do on Oahu that will help you have fun all the while saving money. There are plenty of things to do in Waikiki on a budget as well as in other parts of the island.
1. Visit the Dole Plantation
You can enter the Dole Plantation for free, but if you want to do a tour or go into the maze, it will cost. The Dole Plantation is located in Wahiawa, a little ways past Haleiwa.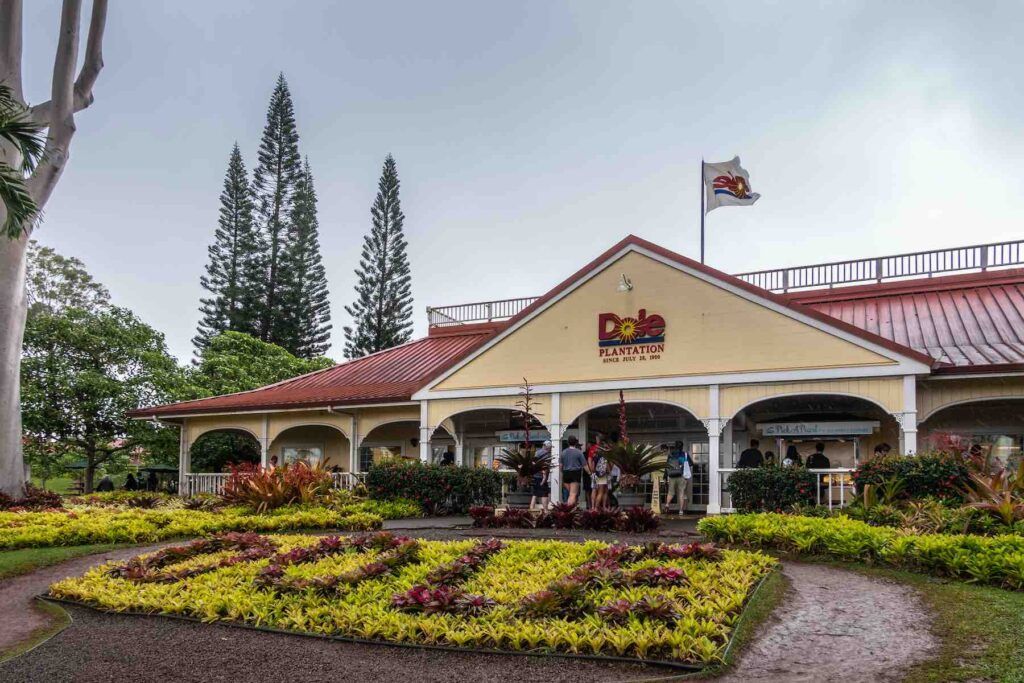 You can feed the ducks and fishes, take pictures, enjoy some free pineapple samples, and walk around the plantation for free.
The maze costs $8.75, while the train tour of the plantation is $13.00. The walking garden tour is only $7.75.
This is one of the cheapest activities to do on Oahu!
2. Visit Pearl Harbor
Pearl Harbor is one of the best cheap activities to do in Honolulu, Hawaii, that you'll want to visit at least once. This is another place that has both free and cheap things to do. You can enter the grounds and see the Arizona Memorial for free.
To see the Pacific Fleet Submarine Museum costs $21.99. If you want to see just the Battleship Missouri Memorial it's $34.99, and Pearl Harbor Aviation Museum is $25.99.
To see everything Pearl Harbor has to offer however, you can get the passport package which will cost you $89.99.
You will have fun learning about this incredible site and can easily spend an entire day here. Plus it's easy to get to Pearl Harbor from Waikiki.
3. Enjoy Snorkeling
You can snorkel for free at many locations all over the island. Shark's Cove along the North Shore is a great place to see some of the local fish and sea life.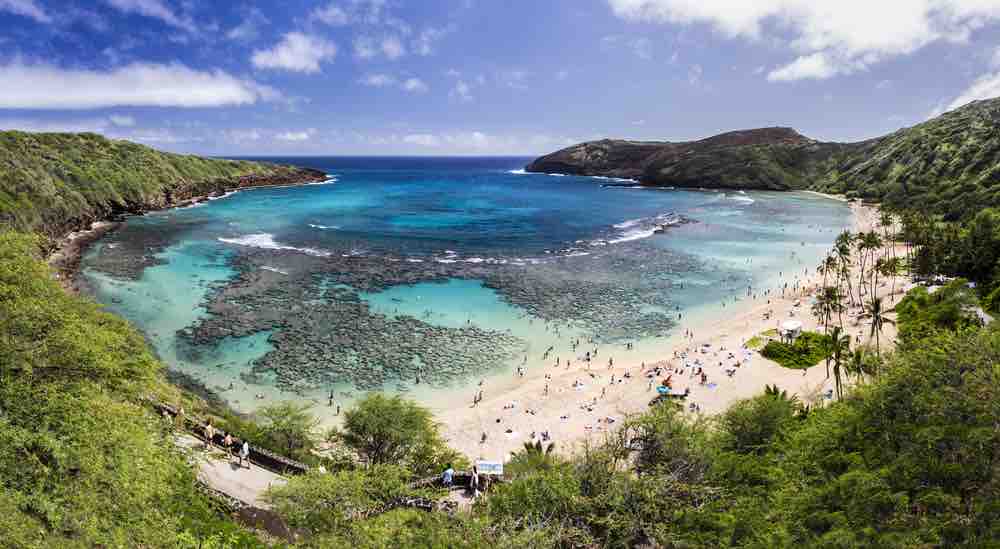 At Hanauma Bay, it only costs $25 and gives you a huge selection of exotic fish and even some turtles too! It is one of the best places to snorkel on the island and is not too expensive either!
4. Hike Diamond Head
The Diamond Head hike is one of the most popular hikes on Oahu and is definitely worth it when you reach the top. You will see some incredible views that you won't find anywhere else.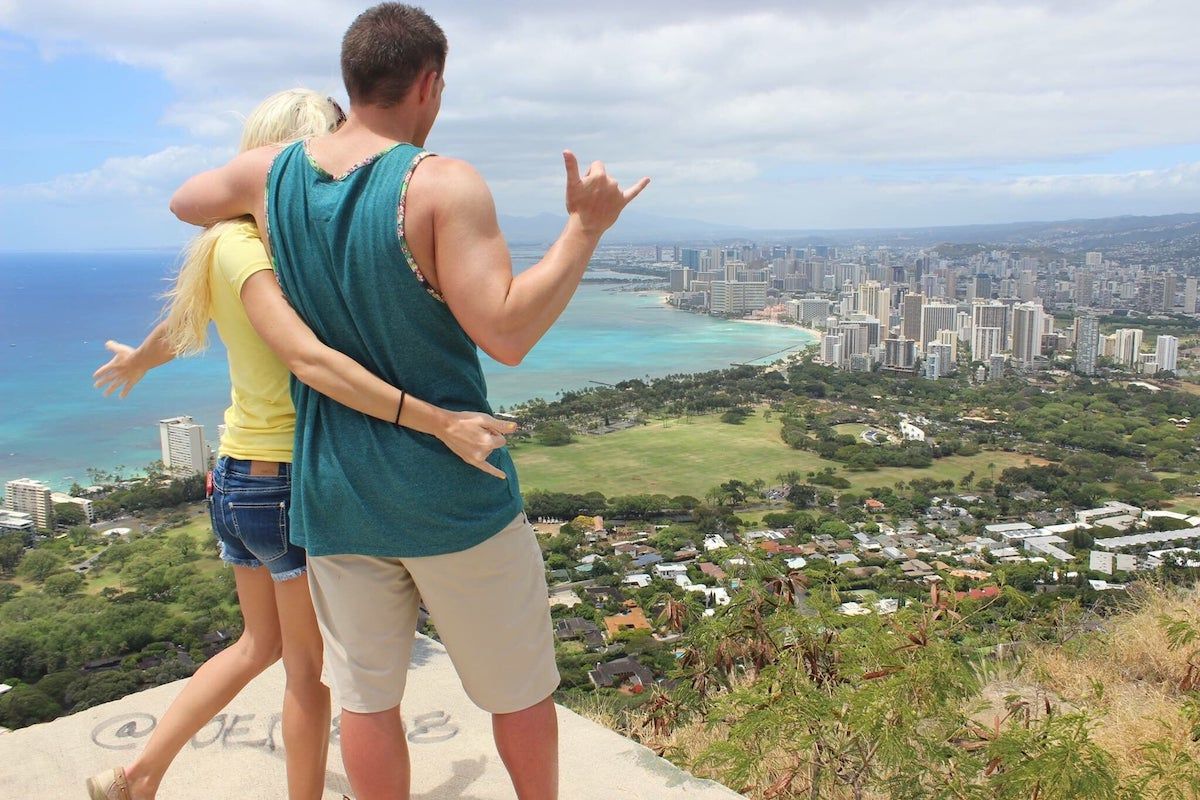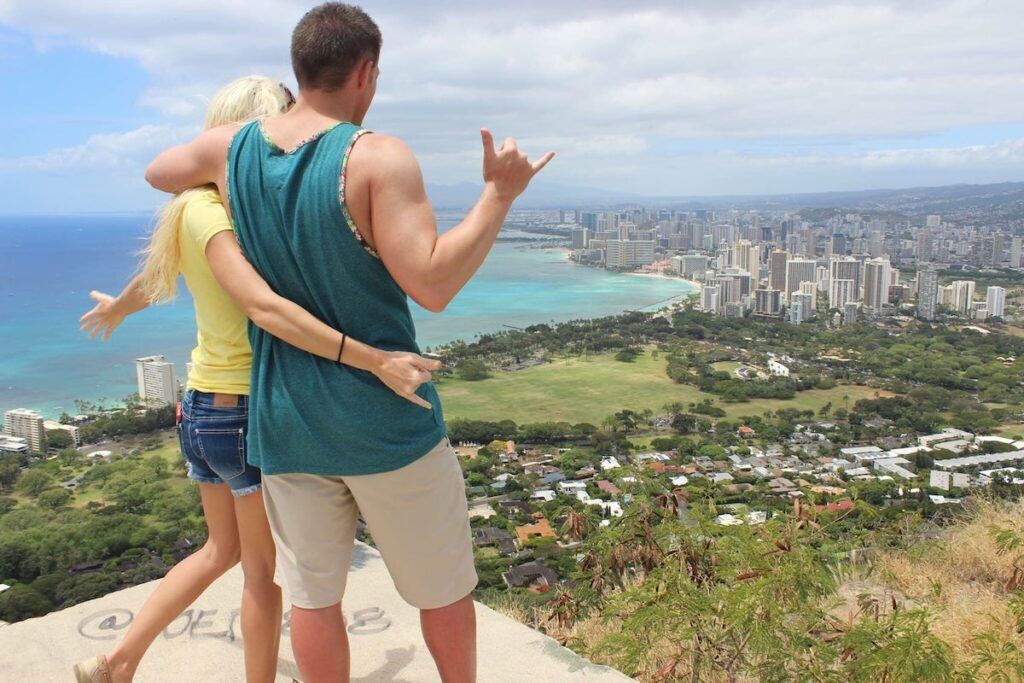 It only costs $5 to enter and park your car! If you want to see the island in a whole new way, go on this hike during your couple's trip to Oahu!
5. Get Some Shave Ice
Shave ice is a fun Hawaiian joy you will definitely want to try out! You can get shave ice all over the island, but one of the most famous places is Matsumoto. Located in Haleiwa, this shave ice place has some of the best you will find!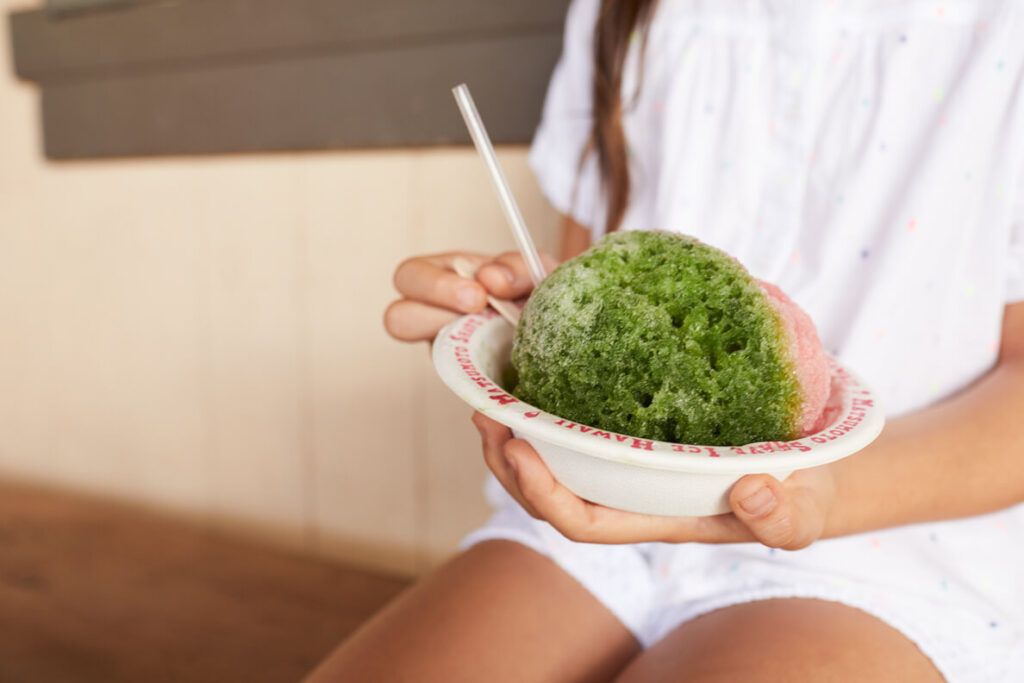 A small cup costs $3.75 while a large only costs $4! Here you will find over 40 different flavors to add to your ice, along with a variety of extras to choose from, including ice cream, azuki beans, condensed milk, and mochi.
6. Do a Picnic on the Beach
One of the many cheap things to do in Waikiki is to enjoy a romantic picnic on Waikiki Beach. Get some food from a food truck or even a poke bowl from Foodland and enjoy a beachfront meal.
7. Waimea Valley
Another one of the inexpensive things to do in Oahu is to visit Waimea Valley. For only $25, you have all-day access to everything this place has to offer.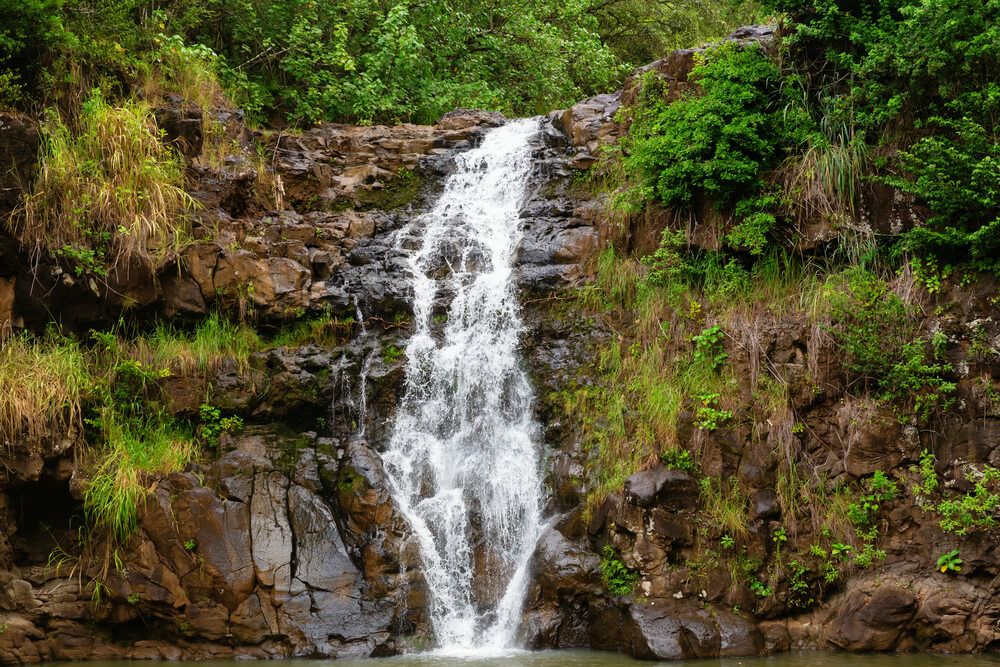 Go on a short hike and swim in a waterfall! Here you will also find a very peaceful botanical garden you will love to stroll through. There are plenty of great cultural events that take place here too!
8. Eat at a Food Truck
Food trucks are all over the island of Oahu and are cheaper than restaurants. You can find just about any type of food you crave! From Hawaiian foods to BBQ chicken, Thai, Mexican, and more, stop at a few food trucks during your vacation for some cheap and delicious meals.
9. Go to the Swap Meet
Another one of the cheap things to do in Honolulu is to visit the swap meet. These are located at Aloha Stadium and take place every Wednesday, Saturday, and Sunday.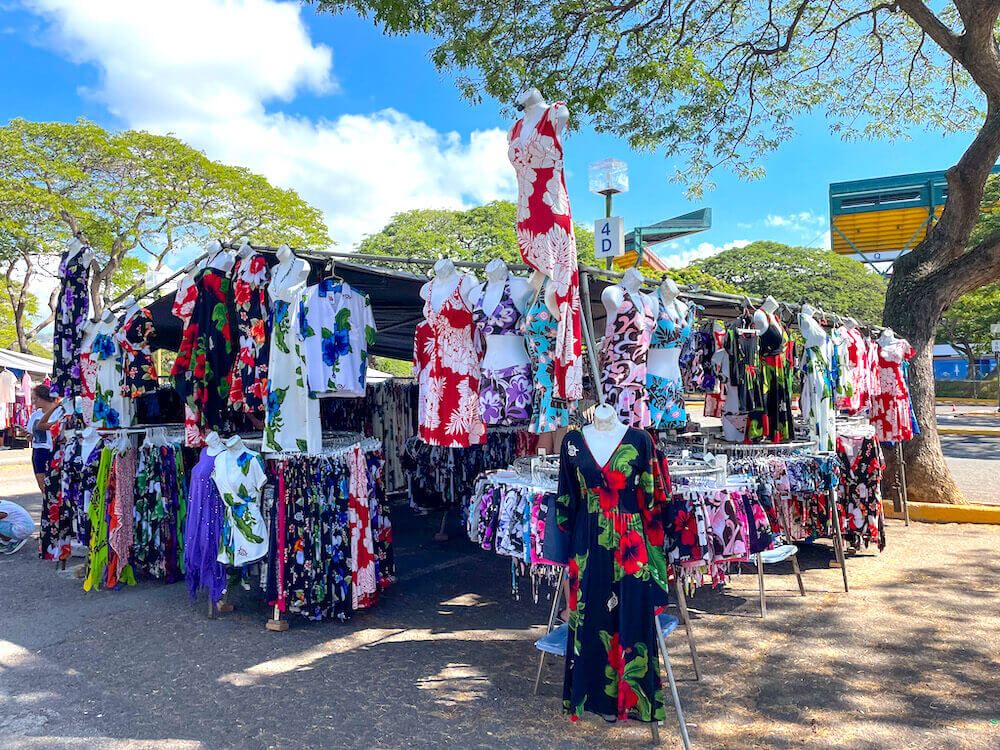 Here you will find the best deals for souvenirs, food, and just about anything from local shops and vendors. It is a great place to support small businesses too!
10. Byodo-In Temple
Visiting the Byodo-In Temple only costs $5 and is one of the best things to do in Oahu closer to the North Shore. This Buddhist temple is located in Kaneohe and is open to everyone.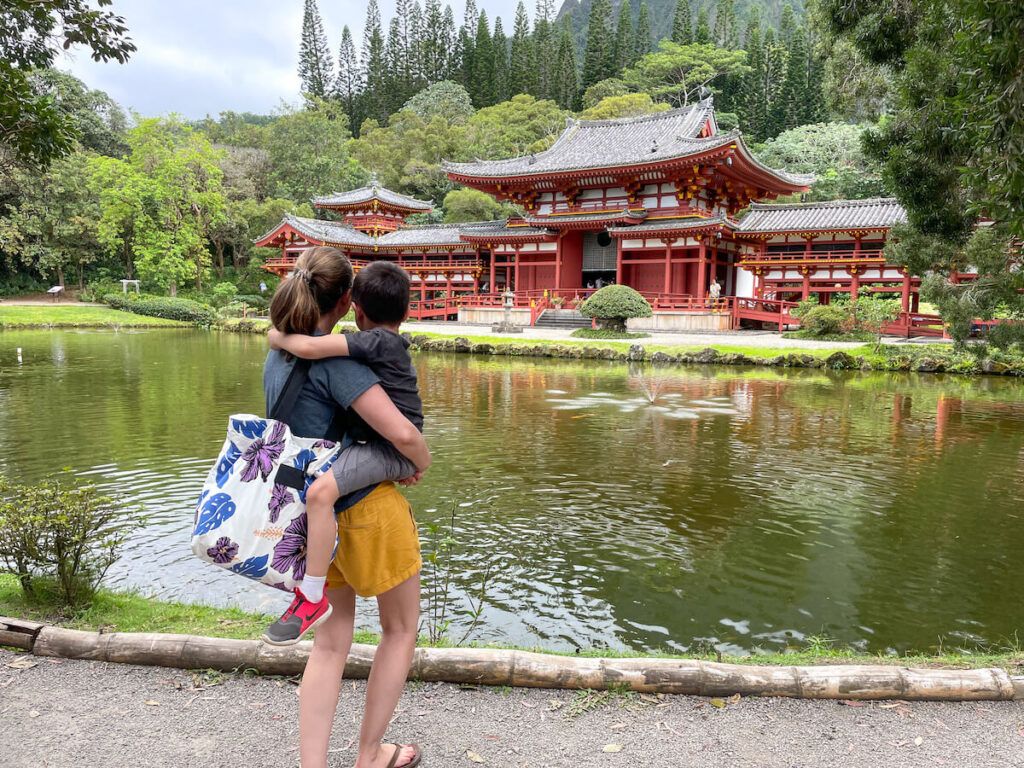 Find some peace here as you walk through the beautiful, peaceful gardens and explore this temple. You can also get some great pictures here as well.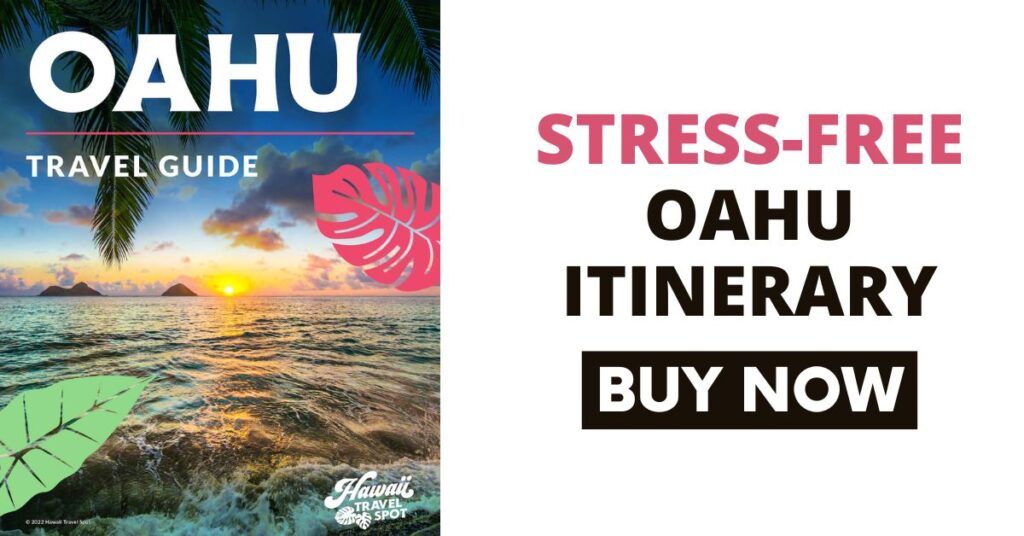 Cheap Things to do in Oahu FAQs
Are beaches free in Oahu?
Yes, there are countless public beaches on Oahu that are free to visit, swim, and relax on.
How much money do I need per day on Oahu?
This all really depends on your budget and what you want to do while you are on Oahu. It is usually around $45 per person per day for food. If you rent a car, there is that daily fee as well. You might want to plan around $150-200 a day as a good average price.
What are free things to do in Hawaii?
There are so many fun, free things to do on Oahu that you will find down below. Some include going to the beach, hiking, snorkeling, and visiting the Halona Blowhole.
Things to do on Oahu for Free and Cheap Wrap Up
You can definitely go to Oahu on a budget! These are some of the best cheap and free things to do on Oahu that are so much fun and great for saving money too. Enjoy all Hawaii has to offer during your trip to Oahu with these activities.