Are you stressed out just thinking about finding parking in Waikiki on your next Oahu vacation? Keep scrolling to find out where to park in Waikiki that won't empty your bank account.
This post about where to find parking in Waikiki contains affiliate links which means if you purchase something from one of my affiliate links, I may earn a small commission that goes back into maintaining this blog.
Planing a trip to Oahu and intend to rent a vehicle? So that you won't have to worry later, find out where the greatest parking spots are in Waikiki from this article right now!
Choosing a location in Waikiki might be difficult; it can be chaotic. Because of this, I put up this list of the top parking spots based on your needs.
You won't have to worry about parking your car whether you're staying in Waikiki or simply stopping by for the day.
Your stay will be much more pleasurable because these locations are near to the activity.
Use my tips to avoid the difficulty and worry of looking for a parking place. There are details on where to get valet parking as well as paid and free parking. You'll be glad you did it!
I've compiled my top suggestions for parking in Waikiki based on my experience exploring the islands.
Don't have time to read a bunch of Hawaii blog posts and reviews? Here are some of our top picks for visiting Oahu.
Popular Oahu Tours/Activities
Favorite Oahu Resorts/Hotels
Want to Rent a Car in Hawaii?
One of the best places to rent a car in Hawaii is Discount Hawaii Car Rental because they get the best rates from top national companies like Alamo, Dollar, Thrifty, Avis, Enterprise, Budget, and Payless.
Want to skip all the planning and just access my detailed Oahu itinerary complete with daily schedules, fun activities, and travel hacks? Click the button below.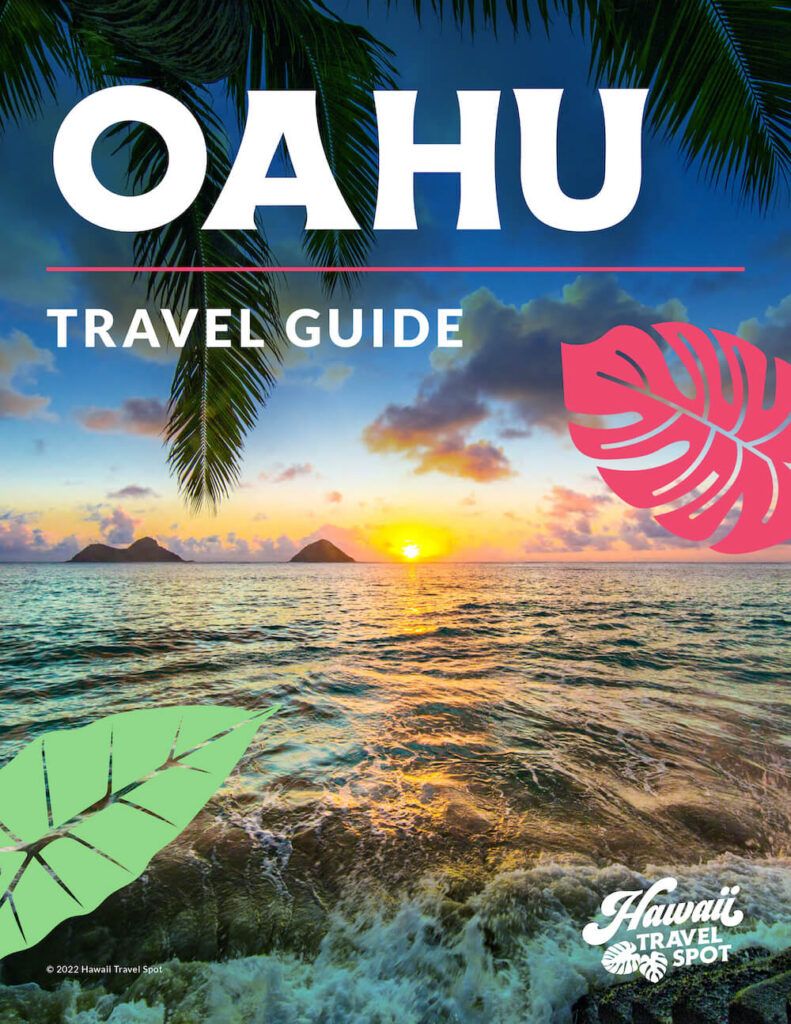 Where to Find the Best Waikiki Parking
Parking in Waikiki can be pretty expensive. Parking spaces are few, as they are in any big city.
You could always use the Waikiki Trolley if you'd rather avoid paying for a rental car as well as parking costs. This service covers the entirety of Waikiki. Or you could utilize Uber and vehicle services.
However, having a car gives you unparalleled independence, particularly if you're traveling with kids. I've compiled a list that will make parking simpler in order to provide you with the greatest experience possible in Waikiki.
Free parking in Waikiki is definitely feasible, but you have to know where to search!
Because Honolulu's public parking is comparable to that of other major cities, I'll give you an overview of what to look for. I'll also cover any overnight parking in Waikiki needs you may have. Finally, I'll discuss parking near Waikiki beaches.
For all of my recommendations on where to park in Waikiki, keep reading!
Is There Free Parking in Waikiki?
Public parking lots and unmetered roadways in Waikiki remain very crowded from November through April, which is Honolulu's busiest travel season. Since both locals and visitors use this area, finding free parking close to Waikiki is often simpler on the weekends!
To prepare you, I'll discuss both free parking garages and free on-street parking.
Free Parking Lots in Waikiki
On the west side of Waikiki, the Ala Moana Center offers top-notch shopping. All your favorite large retailers are located in this enormous 4-level mall. If you're going to Kahanamoku Beach, you can park in Waikiki at this location as well.
For up to 6 hours, parking is free. Just make sure to read the warnings to avoid parking there during the prohibited times.
Ala Moana Beach Park is located directly across the street from the shopping mall. Parking there is free from 4 AM to 10 PM. Just don't leave your car there overnight!
There is a fantastic free central lot that you can use if you're going to the renowned Honolulu Zoo, Kapi'olani Park, or even Diamond Head. On Monsarrat Avenue, look for the Waikiki Shell parking lot. If you want limitless, free parking that is available every hour of the day, come here. You're most likely to find a spot because of how big the lot is!
Free Street Parking in Waikiki
Consider going to a public park in Honolulu for your best odds of finding free parking. The west side of Waikiki has a parking lot at Ala Moana Beach Park. Parking is available here throughout the day, however, take into account that it becomes quite crowded on the weekends and that spaces might be difficult to come by.
Along Ala Wai Boulevard, which parallels Ala Wai Canal, free street parking is available every day of the year. On weekday mornings while the streets are being cleaned, you simply cannot park here. Just be careful to read the street signs and park only where it is permitted.
Wai Nani Way is a few streets away from the sand beaches of Waikiki Bay. You can park for free all day long closer to the Diamond Head side. If you're going to the beach or the zoo, have a peek here. Even though Waikiki's tourist attractions are farther away, you should keep this location in mind if you visit on a busy day.
On the east end, there is additional free parking available close to Waikiki. Here, Kapi'olani Park is divided by both Monsarrat Avenue and Kalakaua Avenue. For both metered and free public parking in Waikiki, check out these streets.
If you can find a place, you can park for free along the Diamond Head Beach part of Diamond Head Road between 5 AM and 10 PM. If you can find parking, it's worth the slight detour down the road.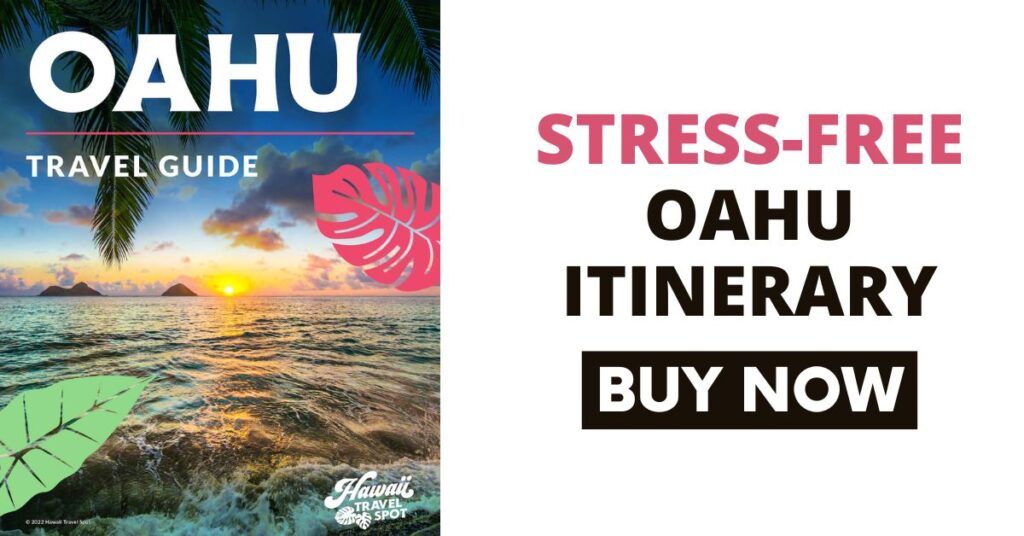 Metered Street Parking
Metered spaces can be found in Waikiki and offer greater public parking. The cost and time limits of parking meters in Waikiki might change. However, depending on your intentions, they could be quite useful.
The average cost of parking is less than $1 per hour, with some locations allowing parking for up to 4 hours.
Honolulu street parking is cost-free after hours and on Sundays all day. If you're staying at a nearby resort or hotel and don't want to pay the garage costs, this is a terrific overnight alternative! Just be sure to check the parking regulations posted on any nearby signs.
I advise going to Kalakaua Avenue, which runs the length of Waikiki from east to west, for metered parking. Like Diamond Head Road, parts of this major highway have a number of metered parking spaces.
Permit Parking Lots
An expensive parking lot gives you a base from which to explore Waikiki parking options. Lots with attendants are often more secure and less expensive than garages.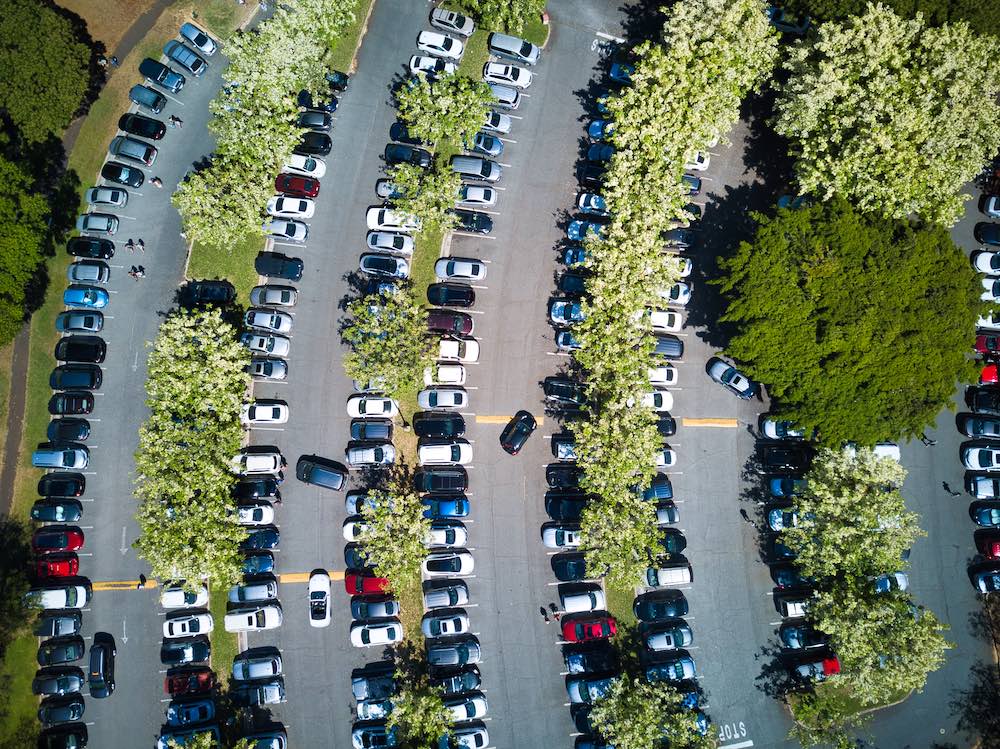 The Ala Wai Boat Harbor parking lot is one of the nicest permit spots on the west side. This lot is free throughout the day if you're seeking inexpensive parking in Waikiki. The only restriction is a 6-hour time frame. If you're staying on this side of the neighborhood, their overnight option, which costs only $1 per hour, is a terrific choice.
Fort DeRussy is another location on Waikiki's western side. The park and the beach are both wonderful places to visit from here. Additionally, it is halfway between the Ala Moana Center and the International Marketplace Mall!
On the east side of the park, Kalia Road is where you'll find the Fort DeRussy parking lot. A few dollars an hour or $36 for 24 hours are the two options. Because it's a military base, if you have a military ID, they'll give you a discount the first time you use it.
The enormous Waikiki Zoo parking lot close to Diamond Head is another excellent choice. The parking lot can be used without actually visiting the zoo, and it costs just $1.50 per hour. Just be aware that there is a 4-hour time limit.
Parking Garages in Waikiki
When it comes to the parking garages in Waikiki, you have to pay for attendants and security. You will pay more for valet parking than for self-parking if you use one. There are several benefits to using a garage even if you won't get cheap Waikiki parking there.
To start, the region is conveniently dotted with garages. It basically comes down to the qualities you want in a garage.
The majority of them lack in-out privileges. Do not anticipate using your vehicle during the 12-hour period for which you have paid. If there aren't any spaces available for overnight parking, you'll undoubtedly discover a garage that is open all day and night!
The cost of a day's parking in a garage in Waikiki can range from a few dollars to $35. I'll explain my approach to this sort of service.
Park at a Shopping Center
It's possible that you're visiting Waikiki to take advantage of the upscale retail options. Using a garage in a shopping center is a terrific method to save money on parking. With evidence of purchase from the center's businesses, you receive a reduced cost!
If you only need parking for the day, use this parking option. Usually, there is a time restriction and no overnight parking.
For instance, The Royal Hawaiian Center provides free parking for two hours, with discounted rates for additional time. You must present a receipt from a restaurant or center store. Otherwise, parking there for the day is the regular $6 per hour. This is a wonderful value compared to Waikiki parking charges!
Another great location for parking at a reasonable price is The International Marketplace Shopping Mall. If you're headed to Waikiki Beach, you can park here. If you arrive before 9 AM and leave before 6 PM, the early bird rate is only $12. Without validation from one of the mall stores, it costs $3 per hour.
Find an Overnight Garage
I advise using the Waikiki Banyan Parking Garage on Kuhio Avenue for longer-term parking. They provide you with complete freedom to come and go, which is rare! They have a daily cost of $27 or a weekly rate of $125.
In Hawaii, there are a ton of resorts and condo buildings close to the beach where you can park your car overnight. If you want to pay a set price for parking for 24 hours, these facilities are fantastic. These parking garages can be found in places like:
Hyatt Regency Waikiki
Waikiki Beach Marriott Resort & Spa
Sheraton Waikiki Hotel
These kinds of places provide a range of prices. There is frequently a difference in price between guest parking and public parking. Or other garages can have two rates—one during the day and another for the night. Some are only valet. For all the information you need, simply look at the signs outside the garage.
Waikiki Beach Parking
Waikiki beaches provide a variety of parking options. Others will need you to hunt for paid parking, while some have free lots. Here are my suggestions for parking spots in Waikiki that are near to each beach. Several of the places have previously been mentioned.
Ala Moana Beach Park
Free daytime parking is available at Ala Moana Beach Park in the Waikiki area. Additionally, parking at the Ala Moana Center is cost-free. Park here if you plan to visit Kahanamoku Beach.
Fort Derussy Beach Park
Use the parking lot near Kalia Road, which is on the park's eastern side.
Waikiki Beach
The International Marketplace Shopping Mall parking lot is a good area to park, then I suggest strolling to the beach. Waikiki Beach has any public parking. You will have to pay for all parking and walk a few blocks. But it's a short stroll!
Kuhio Beach
You can park nearby in the Waikiki Banyan parking garage.
Kapiolani Beach Park
In addition, Kapiolani Beach Park is close to both Queens Beach and Kaimana Beach. Look for free parking on Monsarrat Avenue to get to all 3 locations. You can also search for both free and metered parking on Kalakaua Avenue.
Diamond Head Beach Park
You can park along Diamond Head Road. This is the only available parking that isn't a walk, however, it can take some looking. The scenery makes it worthwhile!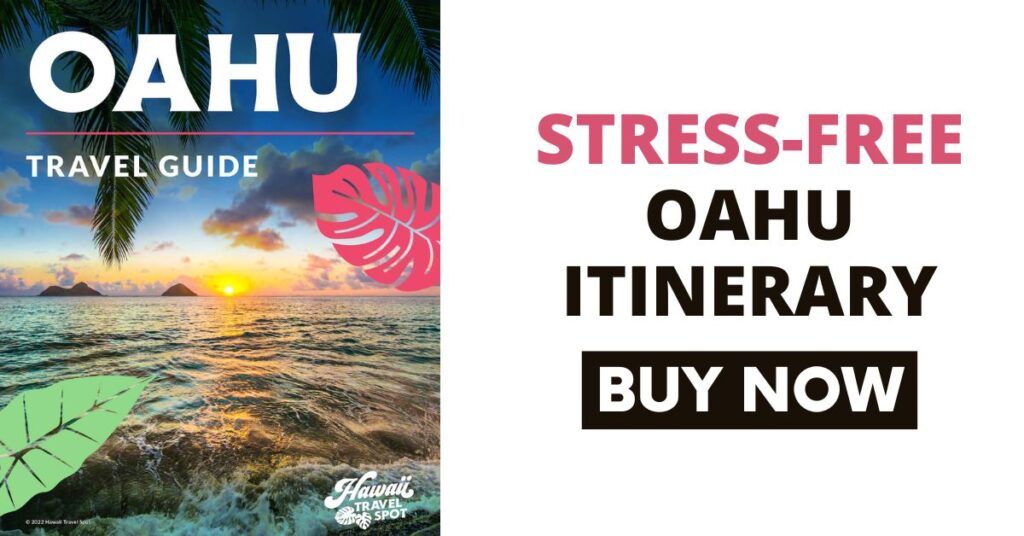 Waikiki Parking FAQ
Is parking difficult in Waikiki?
Parking can be easily accessible at Waikiki Beach! At the Waikiki Business Plaza, just two blocks from the ocean and next to the Royal Hawaiian Hotel, you can find easy, inexpensive parking. Rather than wasting time driving about aimlessly, you can relax in the sun since you don't have to find parking!
Can I use my handicap placard in Hawaii?
Bring your disabled parking badge with you if you want to rent a vehicle! For up to two and a half hours, you can park for free in Hawaii with a placard.
When parking in Waikiki, what kind of payment should I bring?
Though some meters accept credit cards, it's still a good idea to carry some quarters just in case. Not all parking garages and lots accept credit cards, however; some only accept cash.
The Best Places to Find Parking in Waikiki Wrap Up
You have choices when it comes to parking in Waikiki. Honolulu is a tourist-friendly city! Along with metered parking, paid lots, and garages, there are free lots and parking on the streets. Everything depends on what your family needs when visiting Waikiki.