Are you planning your first trip to Hawaii and want to know the tipping etiquette in Hawaii? Keep scrolling to get answers to all your questions about tipping in Hawaii!
This tipping in Hawaii guide was written by Marcie Cheung (a Hawaii travel expert) and contains affiliate links which means if you purchase something from one of my affiliate links, I may earn a small commission that goes back into maintaining this blog.
Worried about tipping in Hawaii? You're not alone!
Most people aren't familiar with the tipping customs in Hawaii, so they often wonder what is the right thing to do.
Is it customary to tip your server at a restaurant? What about your taxi driver or tour guide? How much should you leave?
I've got all the answers for you right here! Scroll down to learn everything you need to know about tipping in Hawaii. You'll be a pro by the time you finish reading this article.
You might wonder about my credentials – well, I've been to Hawaii 40+ times, ensuring an expertise that stands out.
Keep scrolling to read our article on tipping in Hawaii now and make sure you're prepared for your trip!
Want to skip all the planning and just access my detailed Hawaii itineraries complete with daily schedules, fun activities, and travel hacks? Click the button below.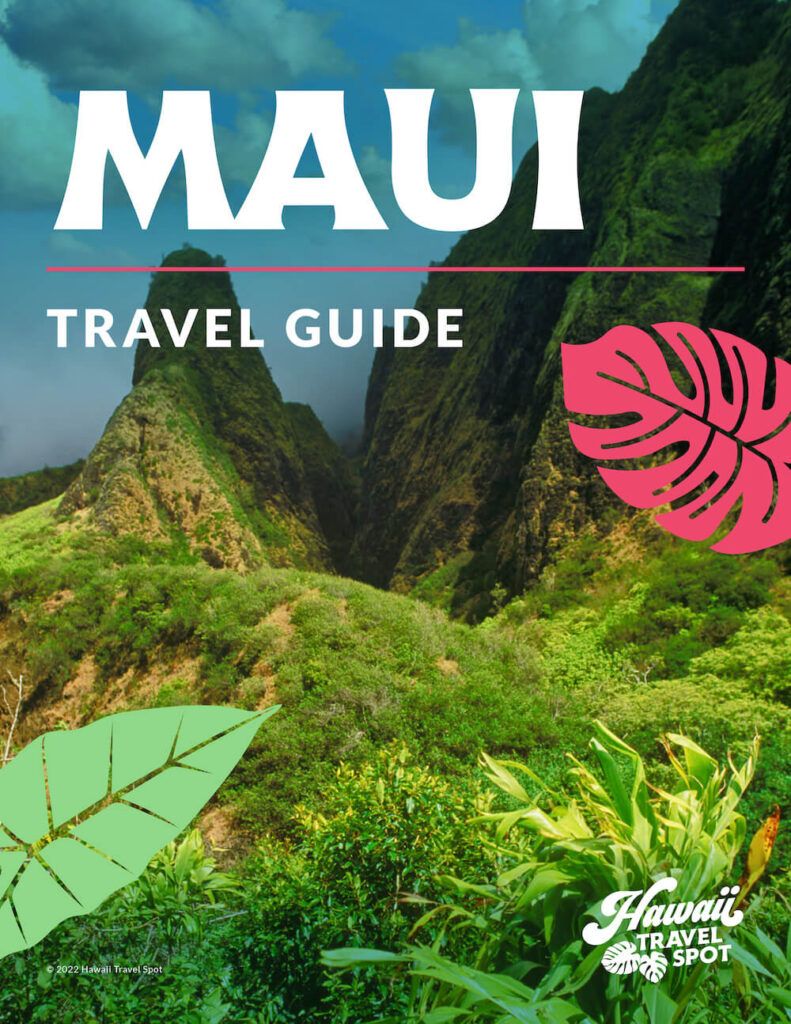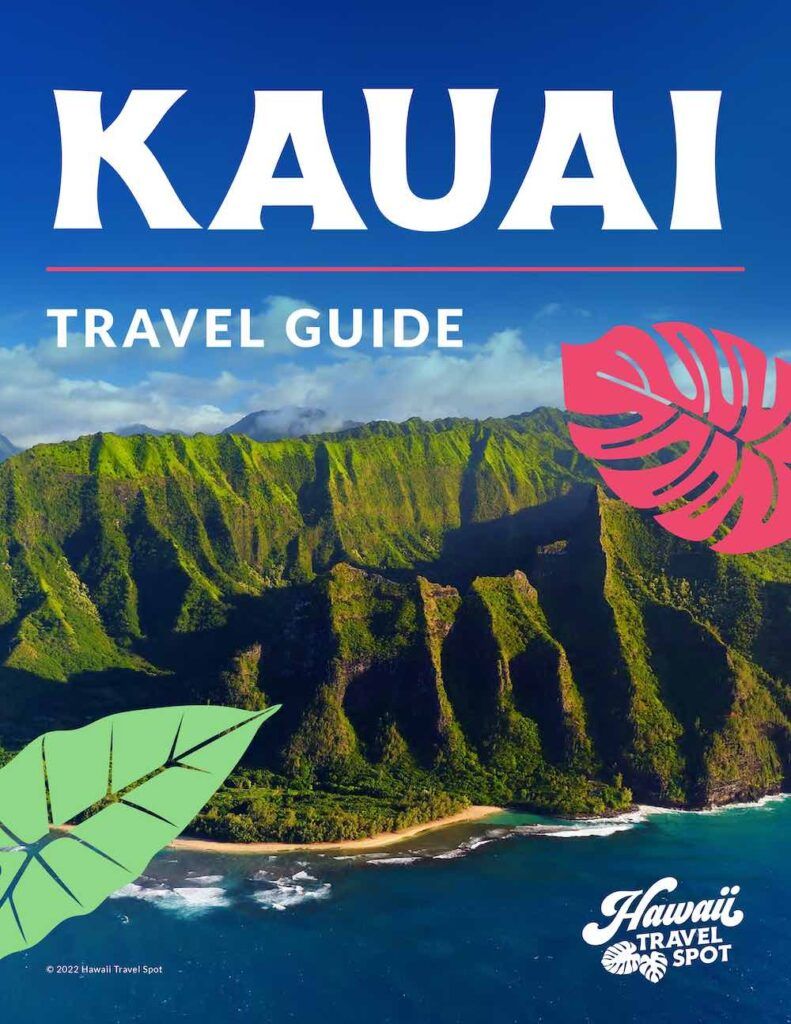 Hawaii Travel Spot's Guide to Tipping in Hawaii
How Much to Tip a Tour Guide
Hawaii offers an unbelievably diverse range of tours, ranging from air tours over Hawaii's volcanoes to intimate food tours on local farms.
With this vast array of experiences comes the question – what is the Hawaii tipping rate?
Well, there's no one-size-fits-all answer!
While 20% of the tour price can be an appropriate tip for a great experience, it all depends on how satisfied you were with your Hawaii tour.
Private Tours in Hawaii
If it's a private tour or your tour guide gave you a lot of personalized attention or assistance, you'll probably want to tip the full 20% (or more.)
Group Tours in Hawaii
If it's a big group tour and it felt more like just transportation instead of an actual tour, you might opt to tip less. We usually tip $5-$10 when it's just transportation to an attraction and there isn't any commentary.
However, if it's a guided group tour somewhere, you'll definitely want to tip 20 percent.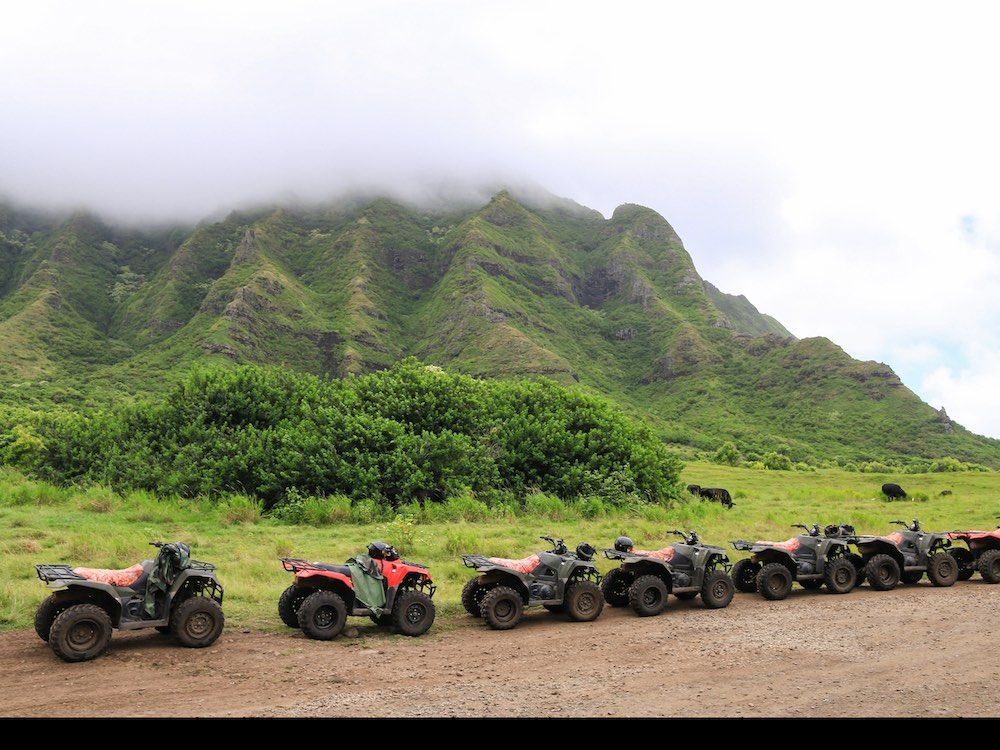 Some tour operators give a little plug for you to rate them online after your tour and there's usually an opportunity to give them a tip as you leave.
Other times, you might want to just hand them some cash on your way out.
Boat Tours in Hawaii
If you book a snorkeling tour or sunset sail, you'll probably want to tip about 15-20% depending on the length of the tip. This is pretty standard.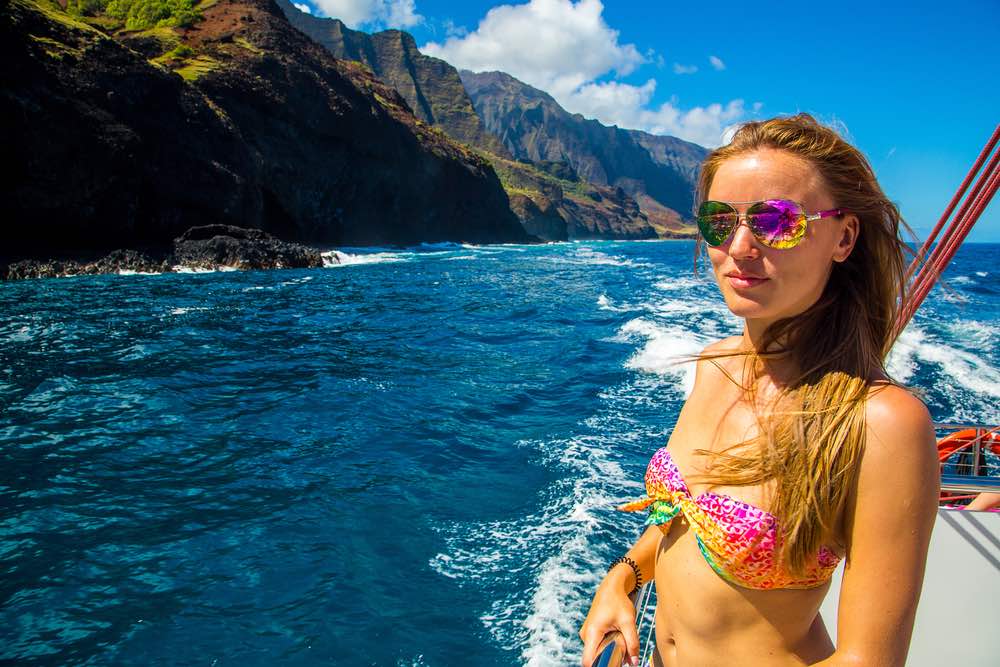 Usually, you can just give cash to whoever is saying goodbye to guests at the end of the tour. Oftentimes they will have some sort of tip jar so it's really easy to see how to do it.
Hawaii Helicopter Tours
If you do a helicopter tour in Hawaii, plan on tipping about $20/hour per person. On the tours where you land and your pilot takes your photo, you'll want to tip a little extra.
Free Tours in Hawaii
There are some cool free walking tours and docent-led tours in Hawaii. That might be confusing when figuring out if and how you should tip.
If the tour is run by a Hawaii non-profit, tipping is definitely appreciated. We leave anywhere from $5-$20 per person, depending on how we feel about the tour and the organization.
Who Do You Tip at Your Hotel in Hawaii?
Planning a Hawaii hotel stay often comes with one important question: who do I need to tip?
In the land of Aloha, Hawaii certainly doesn't skimp on hospitality – so it can be difficult to know how much and who to tip.
You don't need to tip the front desk staff at Hawaii hotels, but there are definitely a few people in charge of your stay that do appreciate a gratuity.
Whether they are taking your luggage up to your room or calling ahead via concierge services, making sure you have everything you need in Hawaii should always be rewarded!
Bellhop
If you have the bellhop bring up your bags, you should tip them about $2 per item. Yes, that includes strollers and car seats.
The same goes for when you check out. And if you leave your luggage with Bell Services, you'll want to tip them again when you retrieve it.
Concierge
If you happen to use the hotel concierge for more than a basic question, you should tip a few dollars.
You'll want to tip more depending on how much energy goes into helping you. If they need to do research or you have a lot of special requests, tip more.
Maid Service
You'll want to leave around $5 per day in an obvious spot (like an envelope that says "housekeeping" on it) for housecleaning service.
The person who cleans your room might change from day to day, so it's best if you can leave cash each day instead of a lump sum at the end.
Room Service
If you happen to order room service during your Hawaii hotel stay, you'll want to give the person who brought it up a few bucks.
However, make sure to read the room service menu fine print. A lot of time, the gratuity is already included.
Tipping in Hawaii Restaurants
One thing to consider when planning your Hawaii trip is the cost of food. Hawaii is expensive, especially in terms of eating out, but it's very important to remember to factor in tips for Hawaii restaurants and any takeout or delivery when you're budgeting.
The only exception is something like Mcdonald's or another fast-food chain where tipping isn't necessary.
However, if you swing by a Hawaii restaurant like Duke's, remember that tipping your waitperson is expected and appreciated!
Hawaii has so much great food to offer, don't let the price tag on amazing meals keep you from getting them – just budget accordingly!
Cafes and Food Trucks
If you are getting grab-and-go food or drinks (or yummy Hawaiian shave ice), there's probably going to be a tip jar on the counter.
Just throw in a few bucks or the change after paying. It doesn't have to be exact, but try to have it semi-close to the 15-20% range.
Bars
When ordering drinks at Hawaii bars, it's customary to tip about $1 per drink. And you'll want to tip 20% on any food you order.
Sit Down Restaurants
If you are eating at a Hawaii restaurant, you'll definitely want to make sure to leave a 15-20% tip. And while you can add a tip to a credit card, cash is much more appreciated.
Restaurants with Live Music
A lot of the restaurants in Hawaii offer live music during Happy Hour or throughout dinner.
While tipping musicians isn't technically required, it's usually what people do. And you'll definitely want to tip if you request a song.
The amount is totally up to you. We usually see what kind of cash we have and then tip anywhere from $5 to $20, depending on how long we stay.
How to Tip for Transporation in Hawaii
Even if you're renting a car for your entire trip, you'll probably end up using some sort of transportation in Hawaii. This could be a shuttle, taxi, Uber, or trolley. But, who do you tip?
At the Airport
If you take advantage of curbside baggage check at any airport in Hawaii, you'll want to tip the handler $1-$2 per bag.
Airport Shuttle
This one can be optional. If you are pretty self-sufficient and don't require any assistance (like you carry all your bags on and off the shuttle), you don't need to leave a tip.
However, if your driver helps you load or unload luggage, strollers, car seats, etc you'll want to tip about $2 per item. And be sure to say Mahalo!
Uber/Taxi Drivers
If you use Uber, it's pretty easy to leave a tip within the app.
For a taxi driver, people often tip about 15% on their card if everything went well. If you're paying cash, you can always just tell them to keep the change.
Tipping Valet in Hawaii
If you rent a car in Hawaii and end up valet parking at your hotel or at a restaurant, you'll need to tip the valet a few dollars.
We usually tip the person who brings the car back to us.
More Hawaii Tipping Advice
While the information you just read above covers most of the people you'll want to tip in Hawaii, I've got a few more specialty cases below.
Spa
If you plan on going to a spa in Hawaii, like a massage or getting your hair/nails done, the standard tipping is about 20 percent. Usually, you'll leave the tip as you check out.
Photography
I'm a huge advocate for hiring a professional vacation photographer in Hawaii. It's the best way to guarantee gorgeous Hawaii photos.
We usually just give them cash after the shoot or sometimes we invite them out to a restaurant and cover their meal.
Hawaii Weddings
If you are getting married in Hawaii, you'll want to tip anyone involved. That includes your wedding officiant, wedding planner, photographer, musicians, caterers, etc.
Tipping in Hawaii FAQs
When do you tip in Hawaii?
Typically, you give a monetary tip at the end of a service. So, if you're at a restaurant/bar, you'll tip when you get the bill. For activities where you have pre-paid (like tours, photography sessions, boat rides, etc) you'll give a cash tip at the end of the activity as you're leaving.
Is it rude to not tip in Hawaii?
To be blunt, yes, it's quite rude. While it's customary to tip anywhere in the United States, it's very much expected in Hawaii. That's because it's a top tourist attraction and there's a high cost of living. Most people in Hawaii work at least 2 jobs to make ends meet. Please tip generously.
Do you tip at a luau in Hawaii?
This is one of the few instances where tipping in Hawaii is optional. Most people will choose to tip the bartender (especially if they have ordered several drinks). However, a lot of luaus are buffet dinners instead of plated dinners with servers. That's why tipping is optional.
Hawaii Tipping Etiquette Wrap Up
If you're ever in doubt, over-tipping is better than under-tipping. No one will be offended if you hand them a couple of bucks for doing their job, but they definitely will be if you stiff them completely.
With these Hawaii tipping tips, you should be all set to enjoy your trip without worrying about how much to tip!