Are you planning a trip to Hawaii during winter and want to get some Hawaii activity ideas? Keep scrolling to find out 15 awesome activities to do during winter in Hawaii!
This post about winter in Hawaii contains affiliate links which means if you purchase something from one of my affiliate links, I may earn a small commission that goes back into maintaining this blog.
Planning a vacation to Hawaii this winter?
Don't let the rain stop you! There are plenty of things to do in Hawaii this winter. Check out our list of the best activities to keep you busy during your stay.
Although it may be chilly on the mainland, temperatures in Hawaii are mild this time of year. You can expect average highs around 80°F and lows around 60°F – perfect weather for exploring all the islands offer!
Even though it frequently rains in Hawaii during the winter, don't let that stop you from enjoying your vacation! There are plenty of things to do indoors and out, rain or shine.
Keep scrolling to learn about some of the best things to do this winter in Hawaii!
Want to skip all the planning and just access my detailed Hawaii itineraries complete with daily schedules, fun activities, and travel hacks? Click the button below.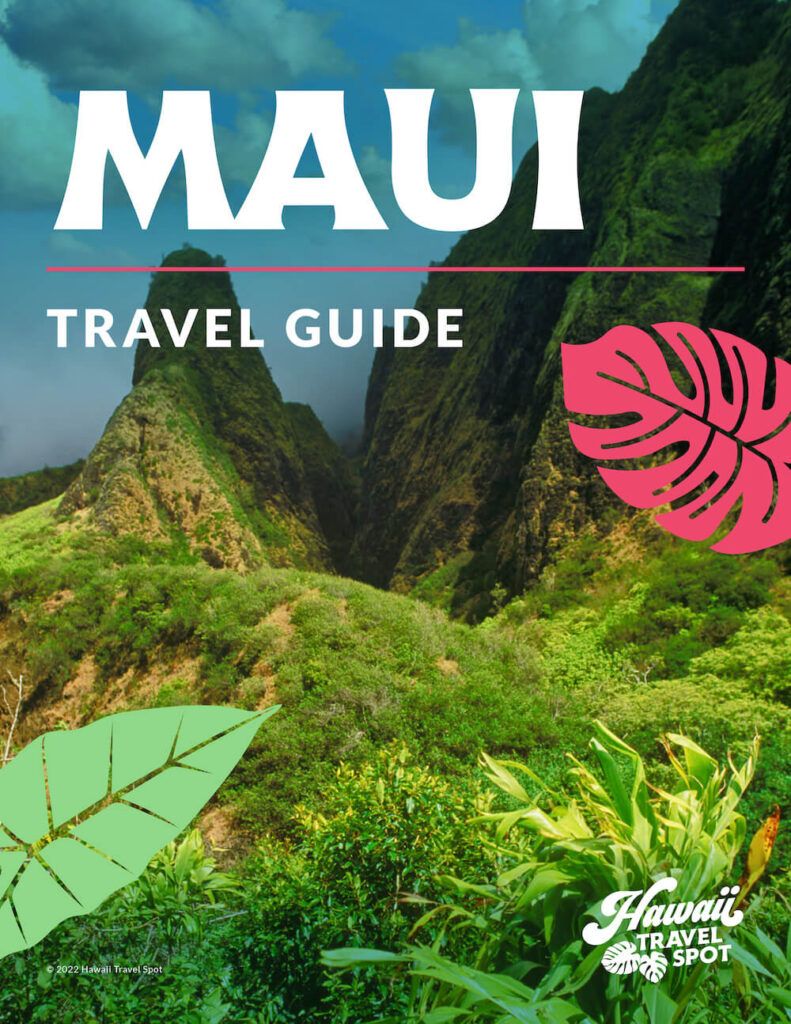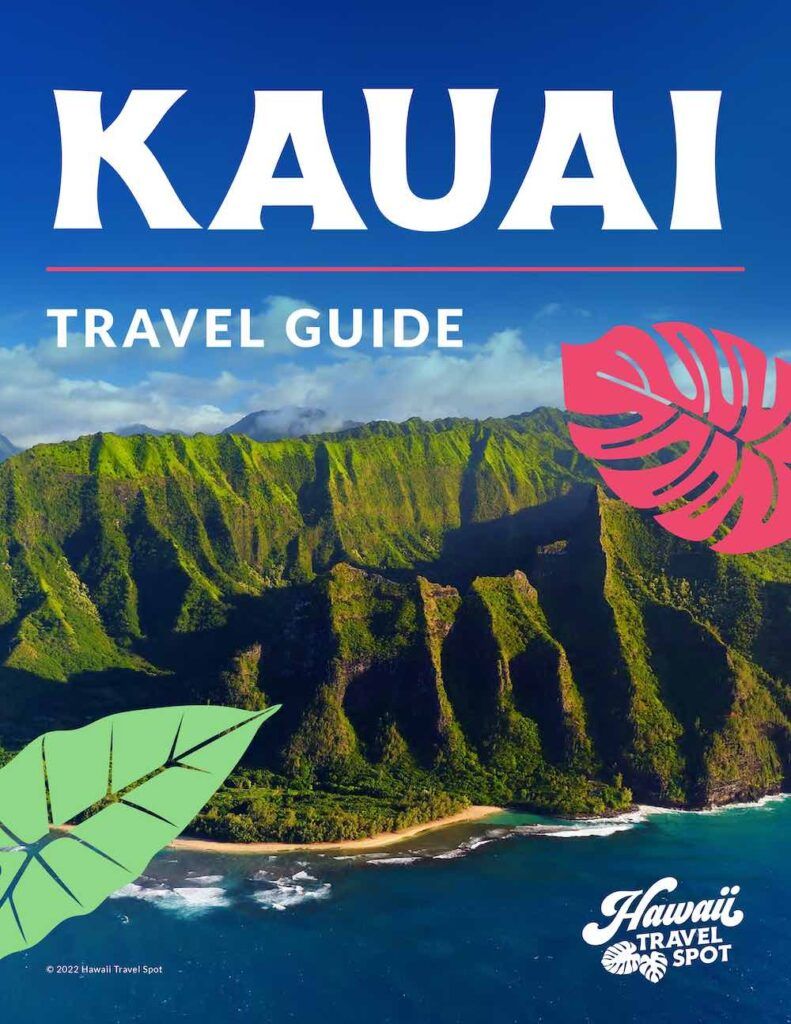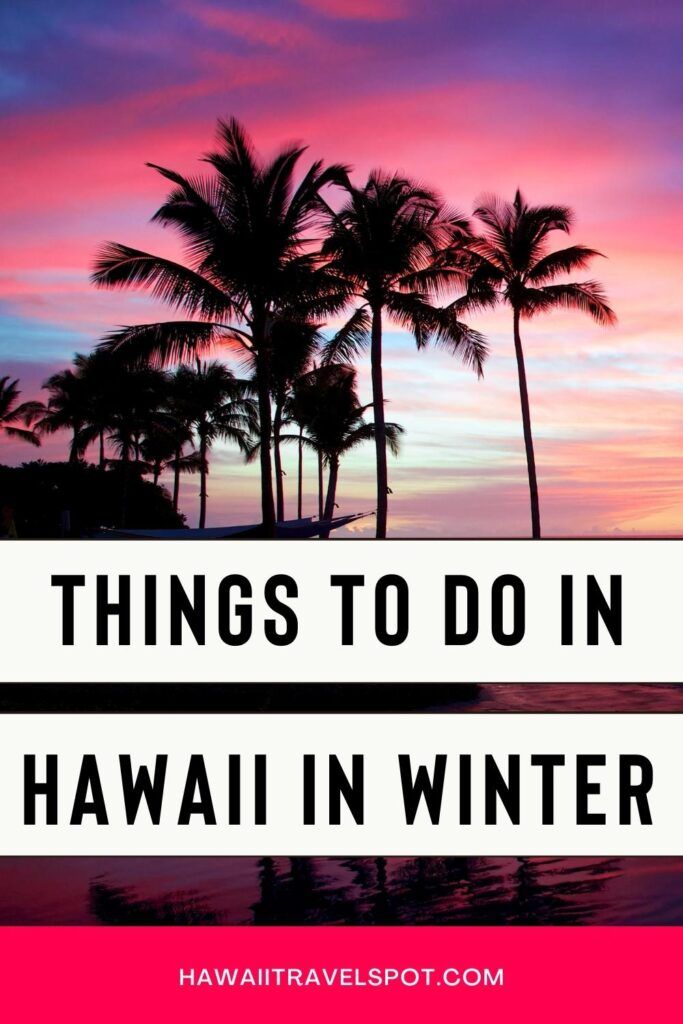 Top 15 Fun Things to do in Hawaii in Winter
1. Whale Watching
If you're visiting Hawaii in the winter, chances are high that you're visiting during the perfect time for whale watching: between January and March. Whales are most visible during this period because it's when they migrate from the Pacific Coast to Hawaii's warmer waters.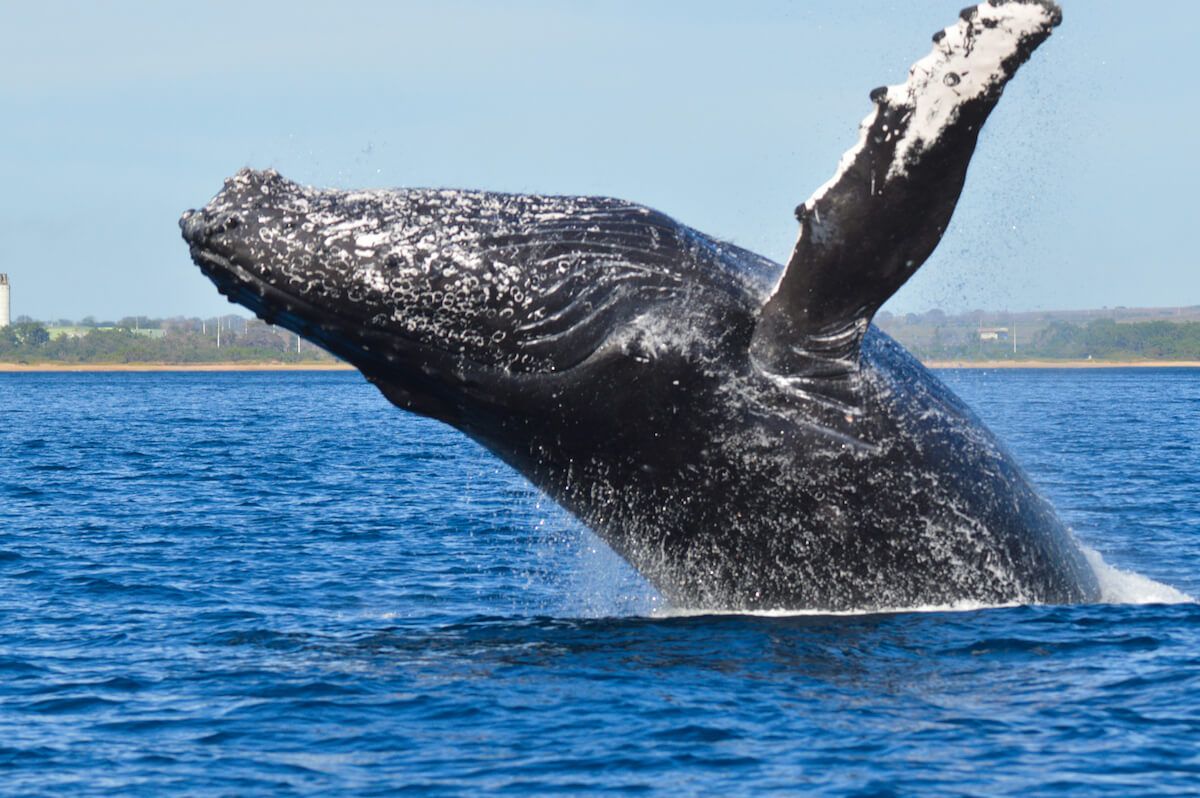 Whale-watching is doubtlessly one of the most popular and widely enjoyed activities in Hawaii – for good reason. As someone who's done it several times, I can assure you that it's a breathtaking and amazing experience every single time.
There are many ways to experience whale watching on the main four islands, but most people choose to do a Hawaii whale-watching tour. Here are my favorite whale-watching tours on Maui, Kauai, Oahu, and the Big Island.
This is where experienced pilots and knowledgeable tour guides take you through the ocean waters to see whales up close. Be sure to bring a camera and have a once-in-a-life experience!
Read through my full guide on whale watching in Maui!
2. Go on a Helicopter Tour
Helicopter tours are some of the most comfortable and unique ways to experience the beauty of Hawaii. Many don't realize that having a birds-eye view of Hawaii allows you to see new sights and beauties that you can't see on the ground!
Because of the cost of helicopter tours, it's pretty easy to find a semi-private or private tour that allows you a high degree of customization and personalization! Although it can be costly, it's well worth the time and money.
Here are some amazing helicopter tours on Oahu, Maui, Kauai, and the Big Island.
3. Try Local Food
As it rains, many tourists bemoan the lost opportunity for outdoor activities, forgetting about the huge variety of indoor fun that Hawaii provides tourists. Experiencing Hawaii's local cuisine and culture can create some amazing experiences for any tourist!
The best way to experience Hawaiian cuisine is to eat at restaurants or food trucks owned by locals that focus on island tastes.
There are lots of food truck parks on the different islands (like in Kahuku on Oahu and near Costco on Maui). Those are convenient for people traveling in groups where people have different taste buds.
And it's always nice to sit in a brick-and-mortar restaurant. There are tasty hole-in-the-walls as well as upscale dining experiences on all the islands.
4. Visit the Popular Waikiki Beach
Waikiki Beach is definitely one of the most popular activities for tourists to engage in. With white-sand shores and crystal clear waters, it's truly the idyllic beach that you'll want to stay at forever!
Waikiki Beach is located on the island of Oahu just a few minutes away from Honolulu, Hawaii's capital. Although it can get crowded at times, it's an amazing place to visit if you're looking to enjoy the city of Honolulu and have extra time in your day!
While you're here, be sure to engage in some of the fun water activities the area is perfect for, such as snorkeling, surfing, swimming, and paddleboarding!
Book a Hawaii Photo Shoot
Whenever we travel to Hawaii, we almost always book a photo shoot with Flytographer. They are super easy, affordable, AND it guarantees that I'll have more than just selfies. You can get $25 off if you book through this link or use the code HAWAIITRAVEL.
5. Mountain Tubing on Kauai
Mountain tubing is definitely one of the most unique activities on this list – you'll be hard-pressed to find this anywhere else in the world!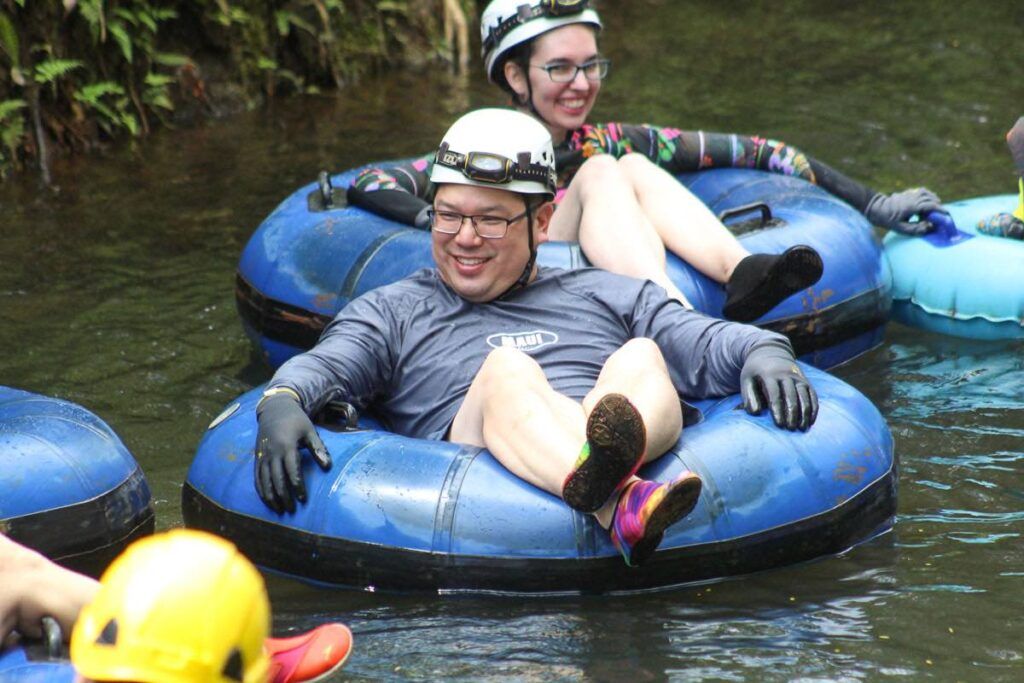 Set off from a high point of one of Kauai's many mountains, sit back, and watch in awe as you pass by beautiful natural attractions and historical sites!
As you float, your tour guide will tell you the historical and cultural contexts of the areas you pass, making this an immensely educational and fun activity for people of all ages! If you're traveling with kids, don't worry – kids as young as five years old can participate!
If you're planning on going mountain tubing, be sure to pack extra clothes and water shoes. You'll get splashed a ton by the river, and I've seen sandals and flip flops fall off mid-journey! Check the latest rates and availability.
6. Watch a Surfing Competition
Surfing is just one of those things that has an unbelievably strong link to Hawaii – and, well, there's a good reason for that! Hawaii's beautiful white-sand beaches and beautiful shores make it perfect for surfing.
Whether you're a beginner, an experienced pro, or somewhere in the middle, Hawaii has the beaches for you! If you're looking to learn a new skill, many instructors offer semi-private surfing lessons! Here are our favorite surfing lessons on Oahu, Maui, Kauai, and the Big Island.
If you're personally daunted by the idea of riding the waves but still want to watch professional surfers in action, you're in luck! Oahu has a lot of surfing contests, especially at Sunset Beach, where the waves are intense and come fast.
7. Visit Haleakala National Park on Maui
Even with the uncertainty of rain and bad weather, you should absolutely plan a Haleakala National Park day trip. No matter what types of activities you're personally interested in, you'll absolutely find something to do at this park.
Take a tour through the area with a knowledgeable guide and see endemic species of plants and animals such as Hawaiian goose and the silversword plant. If you stop and relax for a few minutes, you may hear Hawaiian bird calls!
One of the most popular activities in Haleakala National Park is skygazing. Whether you're looking to visit the summit to watch the famous sunrise or planning to come at sunset to gaze at the stars, you won't be disappointed!
Also, check out the numerous hiking, biking, ziplining, and other fun activities you can find in the area!
8. Visit a Museum
Did you know there are several museums in Hawaii? These are great ways to learn about Hawaiian history and culture. It's the perfect Hawaii rainy day activity.
The most popular museum in Hawaii is Bishop Museum in Honolulu. This is where you'll find TONS of exhibits highlighting Hawaii's rich history. Plus, they have an awesome planetarium and special exhibits.
Oahu is also home to the Pearl Harbor Aviation Museum. This is one of our favorite airplane museums and it's worth doing a docent-led tour. They also opened the Ford Island Control Tower as a special exhibit. Find out how to get to Pearl Harbor from Waikiki.
The Kauai Museum is one of our favorite things to do when it rains on Kauai. It's fairly small, but it's packed with exhibits highlighting Kauai royalty all the way to Plantation Days and famous surfers from Kauai.
9. Snowboard at Mauna Kea
Many of you may be surprised at this option – after all, Hawaii is well known for sunshine and blue skies, not snow! However, daring souls can take advantage of a surprising variety of amazing snowboarding activities!
Mauna Kea, nicknamed the "white mountain," most famously, stretches 13,500 feet tall and usually has an amazing coating of snow perfect for snowboarding. Remember that it's usually only accessible through a tour or certain vehicles.
For those with less experience in snowboarding or who're (reasonably) anxious about going to such a remote location, I'd recommend hiring a private tour guide who will know the area well!
10. Attend a Hawaiian Luau
Hawaiian luaus are some of the most unique experiences in the world, where you'll simultaneously be able to enjoy delicious Hawaiian cuisine and learn about Hawaii's culture and history through performances and activities.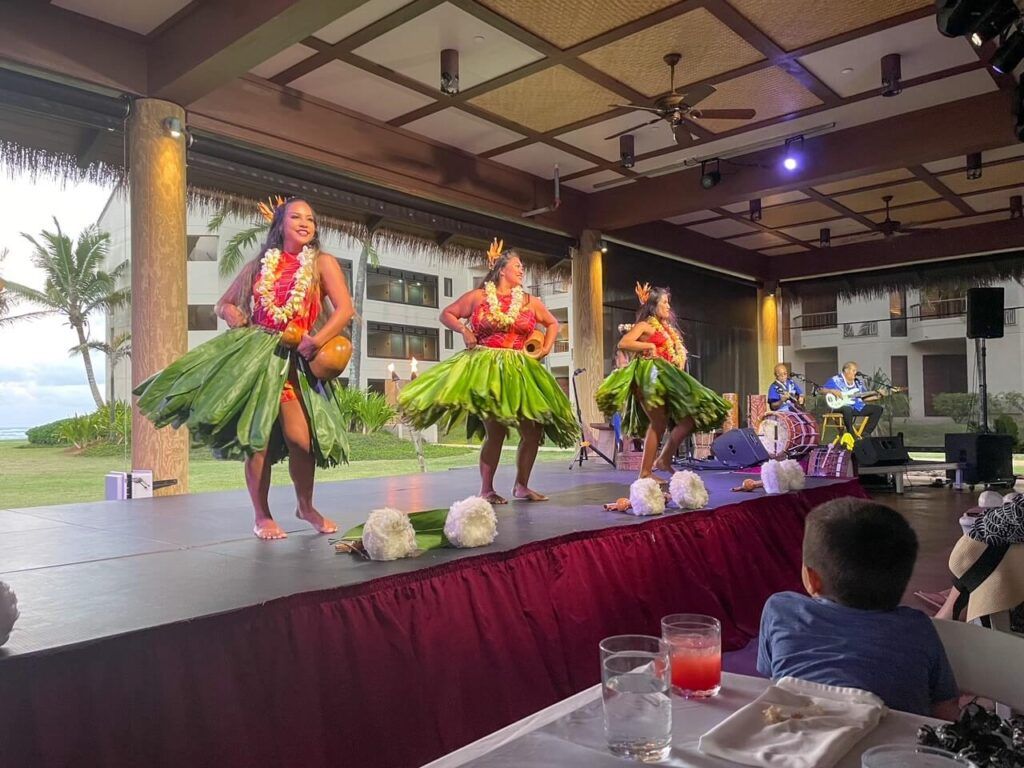 Although all luaus have a similar main theme, they're all extremely unique and different, so don't be afraid to attend more than one! For example, menus often differentiate greatly, and the culture being displayed in performances is almost never the same.
If you're overwhelmed by the immense amount of options when it comes to luaus in Hawaii, here're some of the best luaus on Oahu, Maui, Kauai, and the Big Island!
11. Check out a Hawaii Aquarium
Another fun Hawaii winter activity is exploring an aquarium. There are a few throughout the islands and it's a great way to spend a rainy day in Hawaii.
My top pick is the Maui Ocean Center. This has a great mix of indoor and outdoor exhibits where you can see all types of Hawaiian sea life. Plus, they even offer cool cultural programming throughout the day.
Another option is the Waikiki Aquarium on Oahu. Not only are there awesome exhibits, but they offer cool classes and events that are perfect for families.
12. Visit a Hawaii Waterfall
While it may rain in Hawaii during the winter, that means that Hawaii's waterfalls will be a lot more impressive!
You can see plenty of waterfalls in Hawaii from scenic viewpoints or while driving around the islands. However, there are also some cool waterfall hikes. If you plan to hike, please check trail conditions before you go as they can be muddy and slippery.
Check out these amazing waterfalls on Oahu, Kauai, Maui, and the Big Island.
13. Enjoy Hawaii Christmas Events
If you happen to be visiting Hawaii in December, there are tons of Hawaii Christmas events worth checking out.
Honolulu City Lights is the most popular Oahu Christmas festival. There are tons of gorgeous light displays plus special events including live performances. And it's a great place to see Shaka Santa! Honolulu City Lights is one of the many fun Waikiki Christmas activities!
If you plan on visiting, be sure to check if there are any unique events going on during your time of visit.
For example, many enjoy special events such as the Electric Lights Parade or Christmas-themed decorations. This is an especially great place for photo ops! I mean it's not really Christmas in Hawaii until you've seen Hawaiian Santa!
14. Eat Shave Ice
Shave ice is some of the most popular and iconic Hawaii treats that you can find almost anywhere. They originated from Japanese immigrant workers who came to the area and first created the desert from hand-shaved flakes of ice.
Now, shave ice has been flawlessly fused with Hawaiian culture, incorporating flavors such as passionfruit, coconut, guava, and more! Many places also provide an immense variety of toppings such as freshly sourced honey or fresh fruit!
There are amazing shave ice stands no matter where you go on Oahu, Kauai, Maui, and the Big Island.
15. Snorkeling, Swimming and Scuba Diving
It should be a surprise to no one that this option is one the list – after all, Hawaii's underwater ecosystems are vivid and truly unique!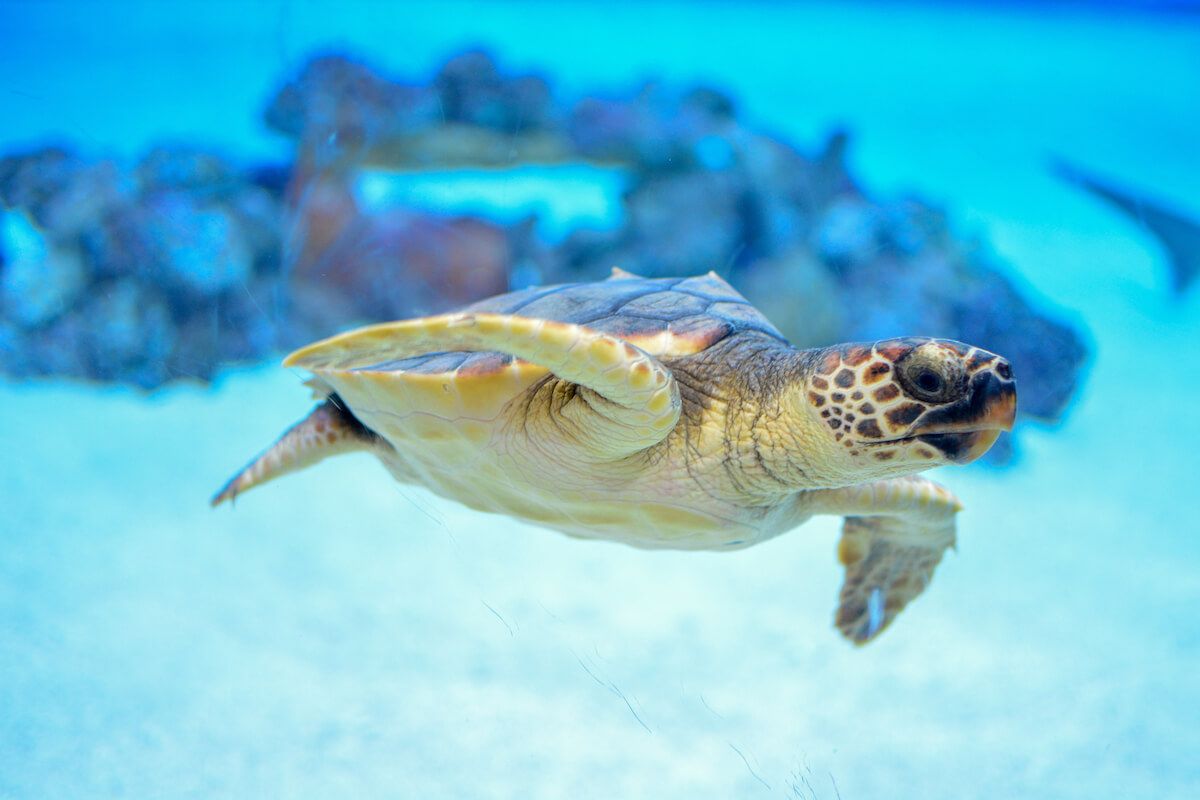 Have the time of your life snorkeling or scuba diving! There's no shortage of places to dive in Hawaii!
As you go underwater, keep your eye out for schools of vividly colored tropical fish, honu (Hawaiian green sea turtles), monk seals, and moray eels!
Winter in Hawaii FAQs
What should I pack to visit Hawaii during the winter?
I would pack what you usually would! After all, the weather is still pleasant and warm! Pack plenty of summer clothing, but pack warmer clothes than you usually would!
Are views in Hawaii still beautiful during winter?
Yes! Because of the mild weather in Hawaii, plants and tropical flowers still bloom at full force, and the oceans will still be flourishing with life! You'll still be able to enjoy the beautiful views of verdant green mountains!
Is there any reason not to visit Hawaii during the winter?
In my opinion, no! The environment largely stays the same, and the weather may even feel more pleasant than it usually would be compared to the cold mainland. During the right winter months, you can even see humpback whales!
Hawaii Winter Activities Wrap Up
Now you know some of the amazing things to do during winter in Hawaii for families, couples, and solo travelers. Many of these make great Hawaii rainy day activities. But all of them are a blast during Hawaii's wintertime!