Do you have questions about solo travel in Hawaii? Keep scrolling for my step-by-step guide on how to plan a solo trip to Hawaii that will blow your mind!
This guide to planning a solo trip to Hawaii was written by Marcie Cheung (a Hawaii travel expert) and contains affiliate links which means if you purchase something from one of my affiliate links, I may earn a small commission that goes back into maintaining this blog.
You've been dreaming about that solo trip to Hawaii, but you aren't sure where to start.
I've been traveling to Hawaii since I was a child, and today it's still my favorite place to visit! Below you can find all of my best tips and perspective to help you plan solo travel to Hawaii.
You might love to travel solo, or perhaps it's a new experience you've been craving. Solo trips are great for relaxing and shedding the responsibility of everyday life. You don't have to worry about anyone else, so you have the ultimate flexibility and independence!
A solo trip to Hawaii is great for everyone. You can meet people or spend time alone on a white sand beach. But you might have questions about how safe it is to travel so far from home by yourself.
So, is Hawaii good for solo travelers? It's easy, safe, and a lot of fun to plan a solo trip to Hawaii. And you can read all the details below!
Why turn to me for Hawaii advice? Having explored the islands on 40+ occasions, my perspective is truly seasoned.
Want to skip all the planning and just access my detailed Hawaii itineraries complete with daily schedules, fun activities, and travel hacks? Click the button below.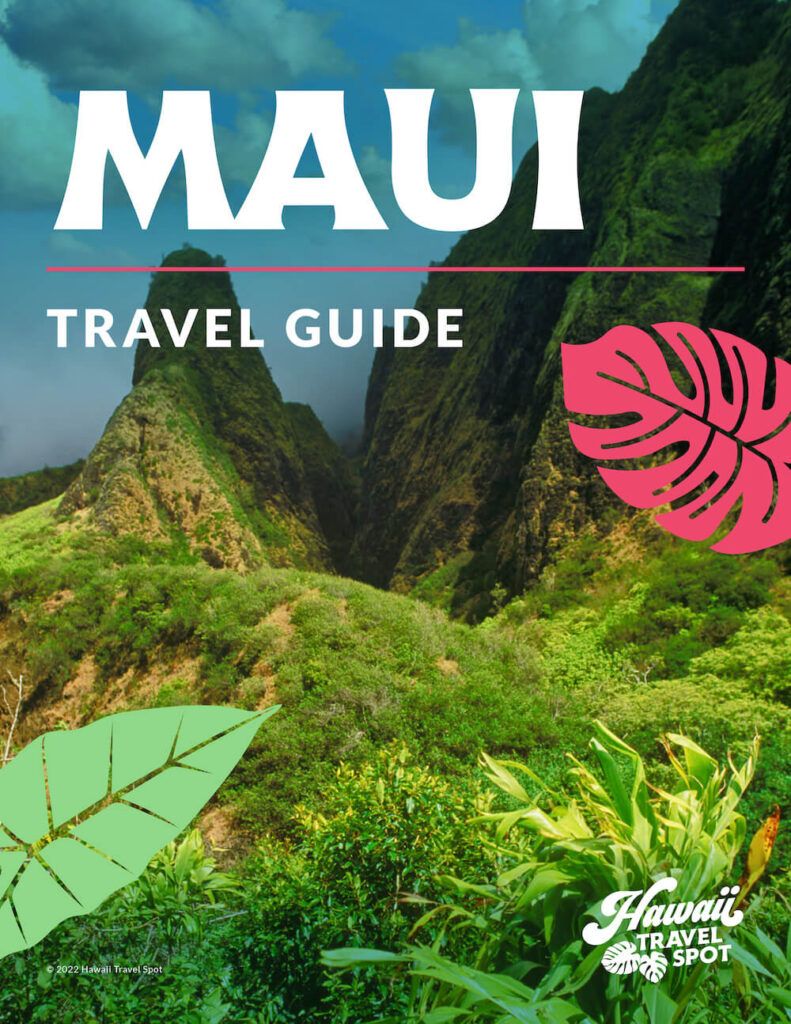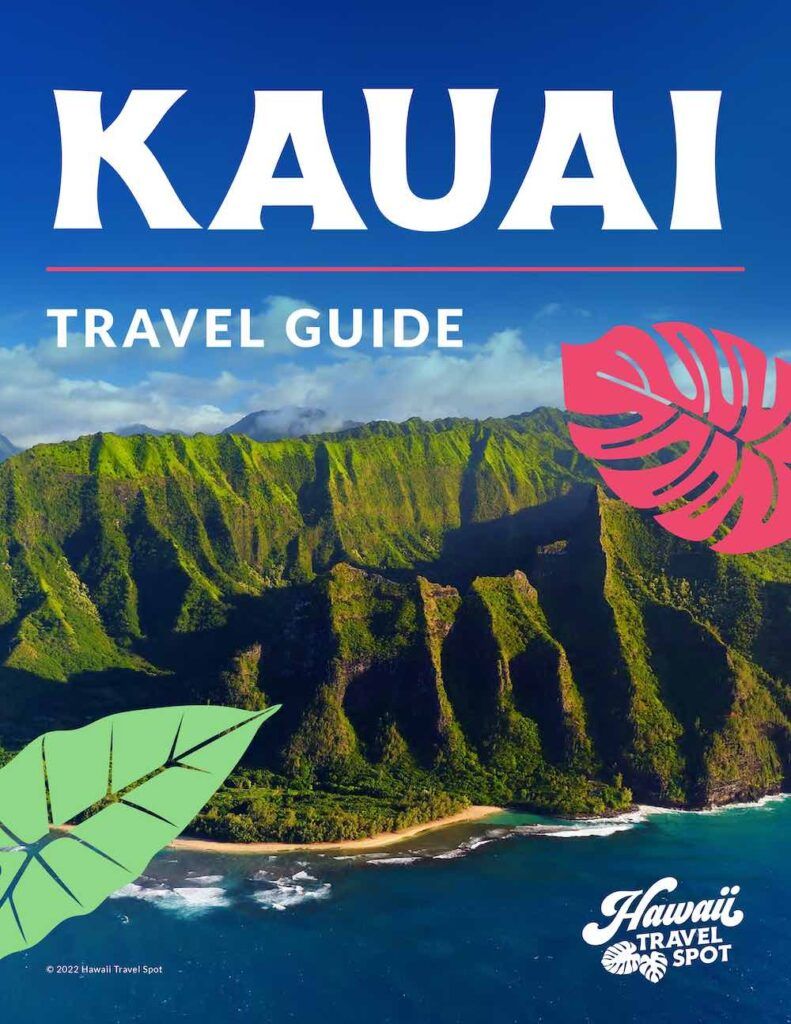 How to Stay Safe When Traveling to Hawaii Alone
The Hawaiian Islands are very visitor-friendly and crime rates are super low when compared to the rest of the US! When you're planning a solo trip to Hawaii, the best thing you can do to protect yourself is to be mindful and prepared.
Do your research concerning the area where you'll be staying. Search forums or even call your hotel and ask about the neighborhood at night and transportation in the area. Also, think about how you plan on getting to your hotel from the airport.
Since you'll be alone, I suggest using apps for car services. Both Uber and Lyft are on the 4 major islands, and there's also Execucar. This is better than using a taxi because you can monitor the GPS tracker and there's a record of your location if anything happens.
Before you travel to Hawaii, try to give someone back home your itinerary. Typically, you'd give it to a family member, a friend, or a coworker. Check in regularly during your trip and keep them updated on where you're going next.
And when you get to your hotel, it's good to let your concierge know you'll be traveling alone. This way they can give you their take on the area and keep an eye out for you as you come and go!
What's the Best Island for Solo Travel?
Normally when you travel by yourself, it's recommended that you stay in more populated areas to avoid being isolated, especially at night. But ultimately, this is a personal choice.
All the Hawaiian Islands are very welcoming to travelers on a solo trip to Hawaii. But I recommend either Oahu or Maui, especially if it's your first time in Hawaii. Below you can read a quick overview of what each island offers a solo traveler.
Save Money with Points
Here are the best credit card offers for people who travel and want to use points to pay for airfare and hotels in Hawaii.
Oahu
I consider Oahu the best Hawaii island for single men and women. It's the most affordable island, and it's home to the popular Waikiki!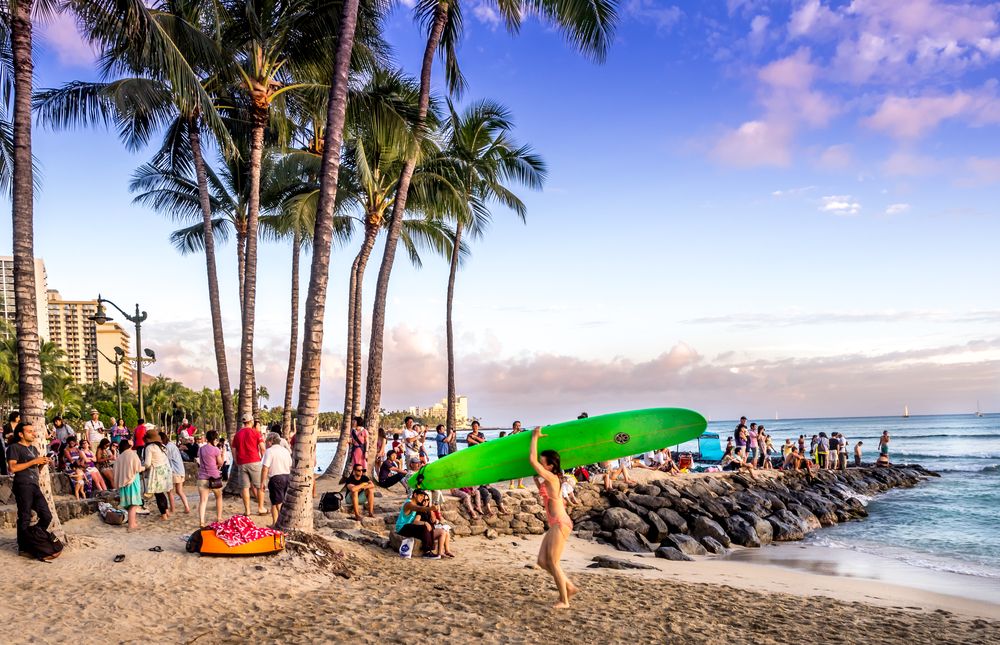 There's quality shopping, great nightlife, beautiful Waikiki beach, and great day hikes with lots of traffic.
Maui
If you're looking for luxury resorts and golf courses, you'll find them in West Maui. Plus, this is the best place to enjoy whale watching.
Or you can head outdoors with the Road to Hana and Haleakala National Park. All of this is why I think it's the best Hawaiian island for solo travel.
Kauai
Great if you're an experienced outdoors person looking for a thrill and lots of challenging and breathtaking adventures. You can hike canyons, book helicopter rides, or raft down a river.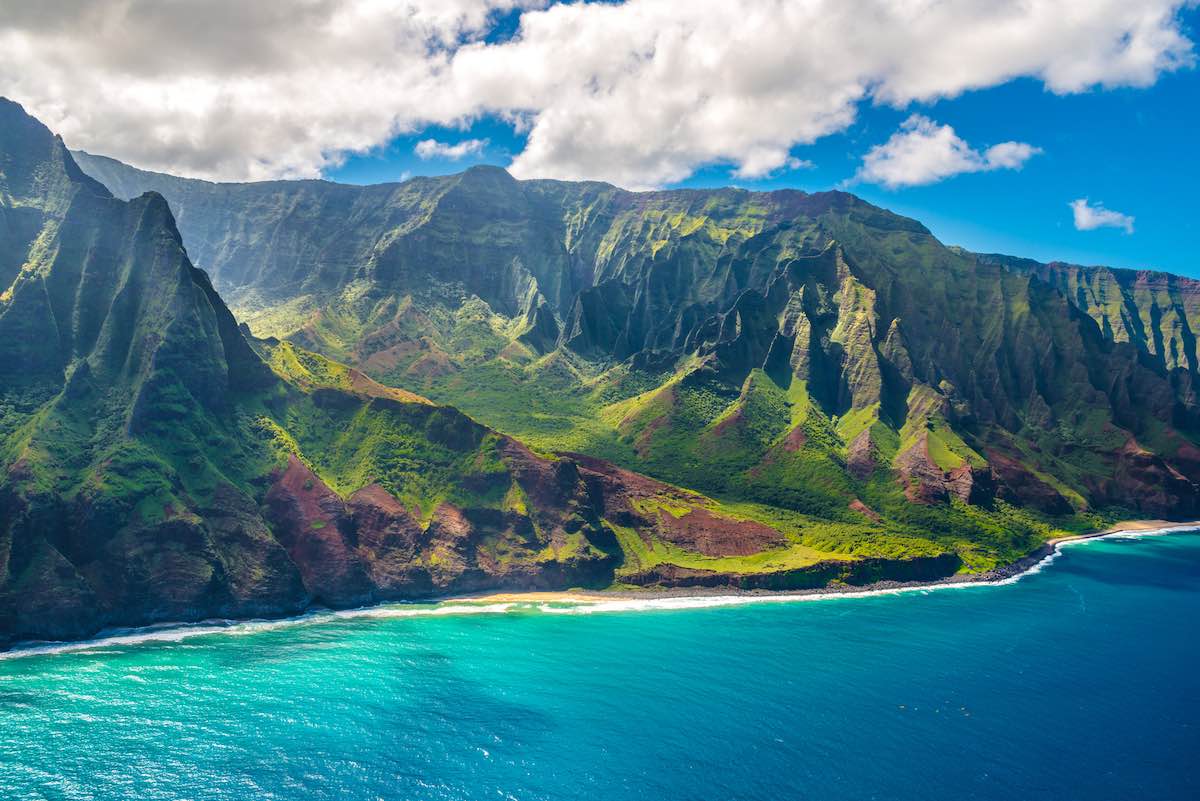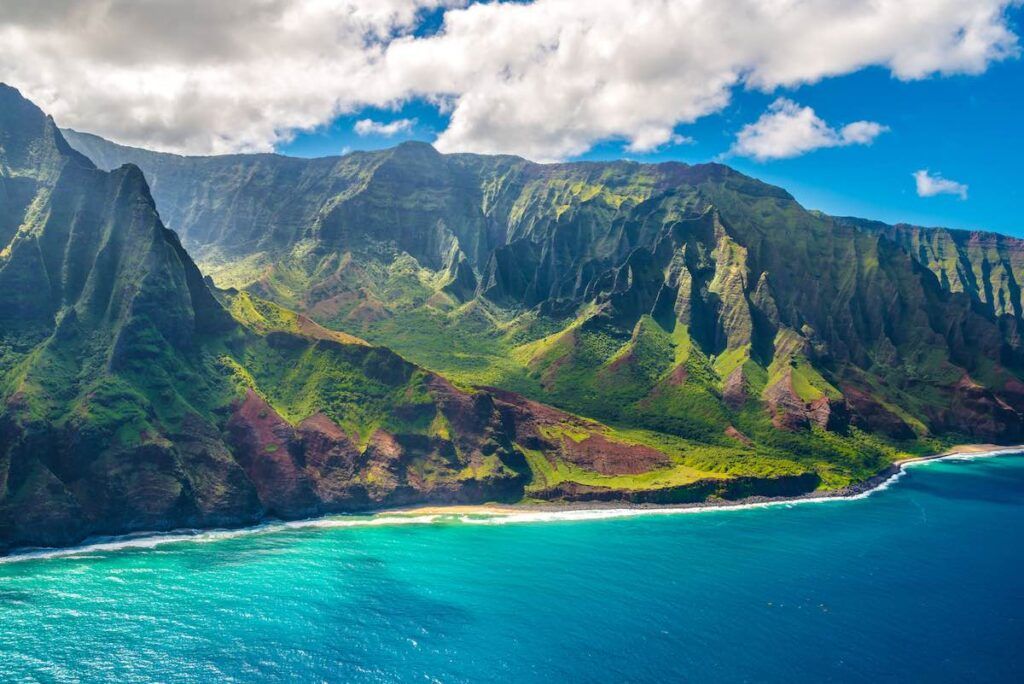 Kauai also has an incredible food scene with tons of food trucks, farm tours, and several farm-to-table restaurants.
Big Island
This is the place for the solo traveler seeking a classic Hawaiian vacation experience. The Big Island of Hawaii enjoys a mix of great urban environments and natural areas.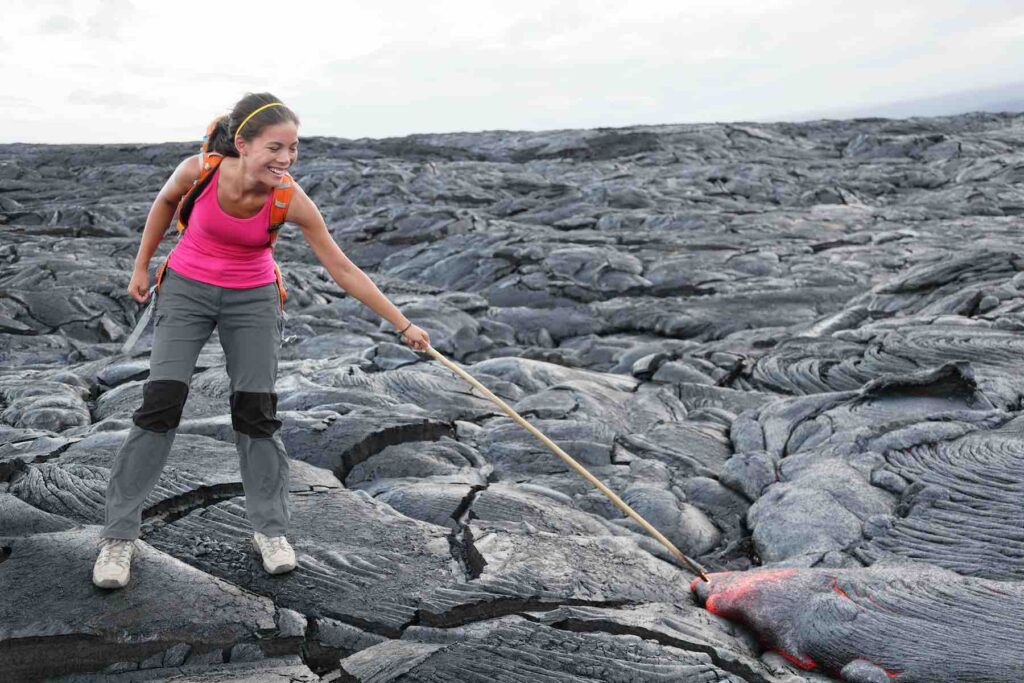 Come here if you want to see lava at the Hawaii Volcanoes National Park. And there are lots of tourist attractions, plus Kona coffee, and white sand beaches!
Where to Stay on a Solo Trip in Hawaii
The great thing about Hawaii solo travel is the many options you have when it comes to where you'll rest your head.
You don't have to worry about paying for extra people, and you only have to listen to your own comfort. You could even try out more than one of the great options below!
Camping
Solo trips are popular with avid campers. It's the perfect setting to get back to nature, and who doesn't want to sleep right on the beach? Hawaii has many great state parks and natural areas that offer camping permits. You can find tent camping, RV setups, and even cabins.
The tricky thing about Hawaii camping is that campsites are often isolated and offer very little when it comes to amenities. When you're a single guy or gal going to Hawaii alone, it's not recommended to be in the middle of nowhere by yourself, just in case.
But if you insist on including camping on your solo trip to Hawaii, there are safer ways! Try out Hipcamp. It's like VRBO, but for campsites.
In Hawaii, a lot of people who own farms or unique retreats use Hipcamp. You can find tent sites on beautiful ginger farms, RV camps, and even cabins and treehouses in the rainforest behind your host's house. It's a great way to get the camping experience, but with a little caution.
Hostels
One big perk of solo trips is that they tend to be more affordable! A lot of singles in Hawaii will stay at cheap digs and save their money for big-price experiences. Staying at a hostel is a popular way to go.
If you've never considered a hostel, you should! They tend to offer dormitory-style rooms with 2-6 beds with shared common areas. You'll cook and eat with your fellow boarders in the hostel kitchen.
And many hostels are a lot of fun with game rooms, outdoor spaces, and even group activities that you can sign up for! It's a great way to meet new people and even find a crew to hang with in Hawaii.
One that I recommend is The Beach Waikiki Hostel. It's one of the best places in Hawaii for solo travel. You can enjoy super affordable lodgings in the heart of Waikiki near all the hustle and bustle.
They host BBQ nights and scheduled group outings you can sign up for and just pay a small fee to join to cover costs!
And if you're in Maui on a surfer getaway, check out Aloha Surf Hostel in Paia on the Road to Hana. They have different buildings with a variety of boarding options.
It's right off the beach and it's perfect for surfers, because of the hostel's built-in surf club! It's also in Paia, which is super trendy with great shops, eateries, and nightlife.
Hotels
If you prefer a traditional hotel while you're traveling solo in Hawaii, there are plenty to choose from. For singles, you might want to look for adult-only sites with many high ratings.
If you consider yourself an eco-tourist, Volcano Eco Retreat is a great hotel and a unique experience.
Located on the Big Island, Volcano Eco Retreat feels like an exclusive, custom hotel experience. That's because you'll be in 1 of just 4 King-sized bungalows set in an Ohia rainforest on the side of Kilauea Volcano!
Enjoy daily vegan and vegetarian breakfast, as well as locally grown vegan and vegetarian dining options for the rest of the day. There are also cocktails and champagne that you can enjoy by the fire or in the outdoor whirlpool spa. Hang out in the common area, book a massage, or do yoga with complimentary mats.
There are lush gardens where you can spend your day or use the hotel as a base to explore the nearby Hawaii Volcanoes National Forest.
Resorts
If you're looking for the best Hawaii resorts for singles, I have a few options for you. Resorts offer amenities and services you don't get at a hotel or vacation rental.
And on a solo trip, these amenities make a huge difference. There are restaurants, cocktail hours, and activities that offer you the chance to mingle with strangers and meet people.
The Hyatt Regency Maui Resort & Spa is on Maui's luxurious West Coast with so many amazing attractions and things to do for guests. Join a tennis match or hit the golf course.
Decompress at the outdoor Spa Moana or strike up a conversation at the Hyatt's 5 on-site restaurants! And at the Moana Athletic Club, you can join a group hike or book a personal fitness trainer.
In Oahu, the Hilton Hawaiian Village Waikiki Beach Resort will make you feel like royalty. There are more than 20 restaurants and cocktail lounges, and you can even attend exclusive happy hours.
Go shopping, enjoy a spa, or lounge with new friends by 5 different pools. The Hilton also has group fitness classes and a cultural activity center for all ages. Read my full Hilton Hawaiian Village review.
Things to Do on Your Hawaii Solo Trip
On your solo trip to Hawaii, you might want to relax by a beach or go for a long hike. Just be aware of your surroundings and make wise choices.
Think about the fact that you'll have to leave whatever you bring on the shore unattended. And it's best to look for popular hikes where you'll cross paths with other hikers!
So, here's a list of the top things to do as a solo traveler in Hawaii!
FAQ about Solo Travel in Hawaii
How much does a solo trip to Hawaii cost?
A trip to Hawaii will include costs like flights, hotels, food, things to do, and travel on the island. This all typically runs between $2000 and $4000 for a week. There are ways to lower that cost a little on a solo trip, with cheaper hotels and free activities. Or you can splurge on the ultimate luxury retreat!
Is it okay to go to a luau by myself?
You're more than welcome to go alone! Don't worry about what people might think. Anyway, they're having too much fun to think about the fact that you're solo! In fact, most attractions and dinners in Hawaii are super welcoming to single travelers. Just do what you want to do and have the time of your life.
What's the best Hawaiian Island for singles?
While Hawaii is known as one of the top honeymoon destinations in the world, it's also great for singles. Each of the islands offers a different experience that will appeal to singles. Big Island has volcanoes and Oahu has great nightlife. For the ultimate outdoor adventure, go to Kauai. And Maui has a variety of cultural experiences.
Have a Blast Planning Your Solo Trip to Hawaii
A solo trip to Hawaii can be a rewarding experience. You can meet new friends if you're brave enough to start a conversation. A solo trip is also a great way to retreat from it all and have an "Eat Pray Love" moment.
The Hawaiian Islands are safe for single travelers, and you'll be surprised how welcome everyone will make you feel!