Trying to figure out the perfect places to get Instagram photos on Kauai? Keep scrolling down to learn about some of the best Kauai waterfalls that look incredible!
This list the best Kauai waterfalls contains affiliate links which means if you purchase something from one of my affiliate links, I may earn a small commission that goes back into maintaining this blog.
A lot has changed on the island of Kauai since I visited it 25 years ago. Mainly, it seems like the area has gotten much more urban, with new stores and hotels sporting up like wildfire.
However, some aspects of Kauai are exactly like they were when I first came here as a kid.
Out of all the free things to do on Kauai, taking a look at some of the stunning waterfalls has got to be one of my favorites.
This makes sense considering that Kauai is known for its amazing cascades and being surrounded by beautiful, green rainforests.
If you want to experience some of the untouched beauty of this island, here are some of the best waterfalls in Kauai that you need to check out!
And if hiking to some of these waterfalls isn't your vibe, many allow you to access them from your rental car.
Don't have time to read a bunch of Hawaii blog posts and reviews? Here are some of our top picks for visiting Kauai.
Popular Kauai Tours/Activities
Favorite Kauai Resorts/Hotels
Grand Hyatt Kauai (this Poipu resort has a luxurious pool area, romantic restaurants, and a stunning ocean view)
Koloa Landing Resort (this is a luxury resort with an amazing pool area and truly spacious rooms)
Royal Sonesta Kauai (we LOVE the pool here because it's the largest one in Hawaii)
Want to Rent a Car in Hawaii?
One of the best places to rent a car in Hawaii is Discount Hawaii Car Rental because they get the best rates from top national companies like Alamo, Dollar, Thrifty, Avis, Enterprise, Budget, and Payless.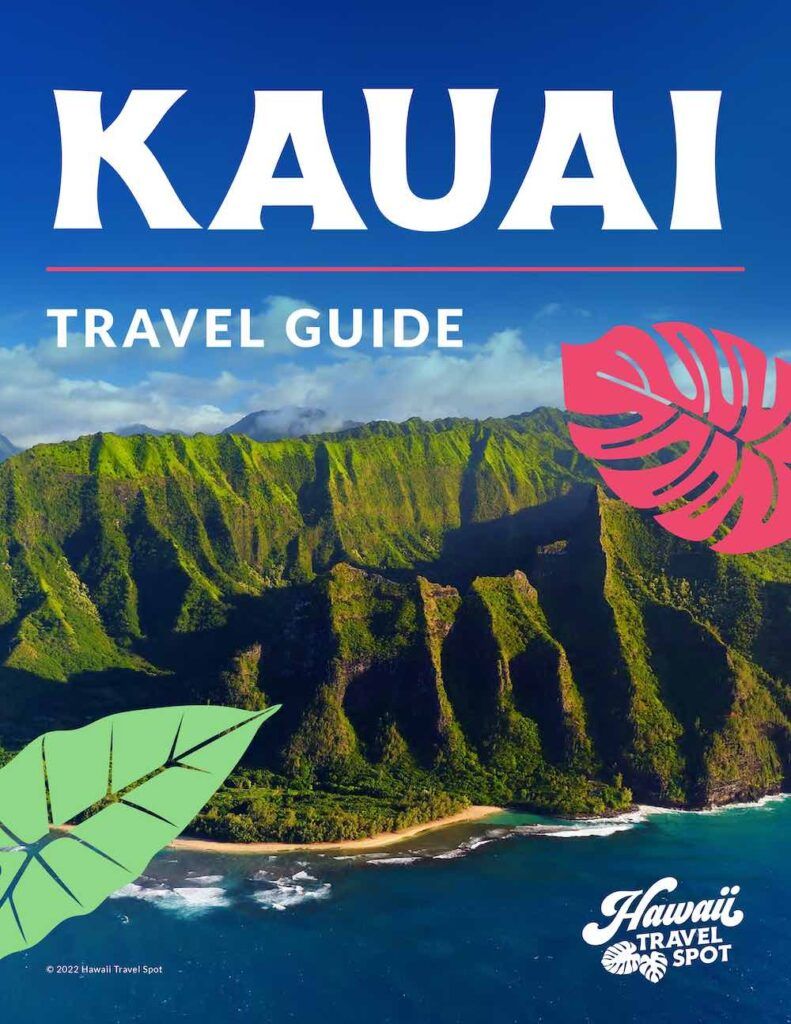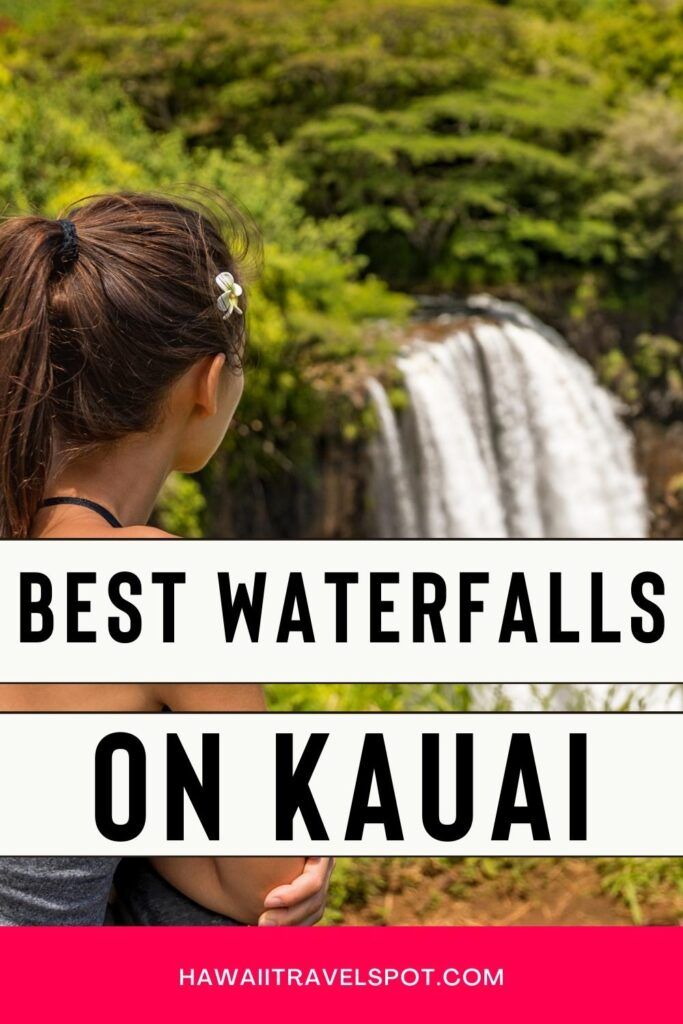 Top 11 Best Kauai Waterfalls
1. KIPU FALLS
Before you try to check out Kipu Falls, it's important to keep in mind that viewing it legally and safely is not really an option. That's because it's on private property.
Despite its reputation for its beauty, several people have fallen into the fall's whirlpools and have had their lives taken over the past couple of decades.
If you really want to check out the waterfall, viewing it from a helicopter or airplane is probably your best bet.
2. OPAEKAA FALLS
A great waterfall that is easily accessible from the car is Opaekaa Falls. You can view it from the parking lot, or get a better viewpoint from a hike that takes about half an hour.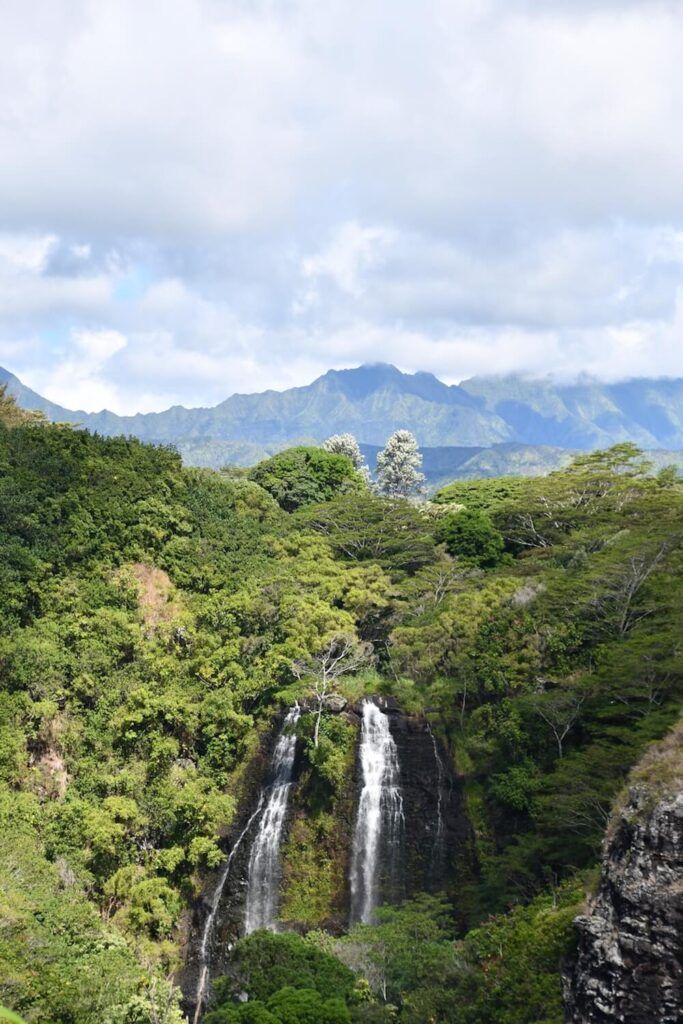 While the waterfall only drops about 150 feet, it is still one of the coolest waterfalls you can see on Kauai.
3. WAIPO`O FALLS
Waipo'o Falls is an amazing waterfall that can be viewed from Highway 550. For the more adventurous of you, it can be viewed by hiking there on foot.
To get there, you will have to trek along the Canyon Trail. This will also show you fantastic views of the canyon.
It's important to remember that the falls will have a lot less water during the summer, so plan accordingly.
4. HANAKAPIAI FALLS
After taking a hike to this amazing waterfall, many visitors like to take a nice stroll at Hanakapiai Beach. This is why this is known as one of the best waterfall hikes in Kauai
This hike is a little long at four miles long. But along the way, you will see amazing forests and bamboo!
The trail can get slippery at times, but it is all worth it in the end because there is a pool that people enjoy taking a dip in.
5. ULUWEHI FALLS
Found on the lower Wailua River, the amazing Uluwehi Falls are also sometimes called 'Secret Falls,' as the path to get there can be pretty difficult.
If you are willing to do whatever it takes to reach it, then be sure to put a 50-minute kayak ride and a 30-minute hike through the rainforest on your itinerary.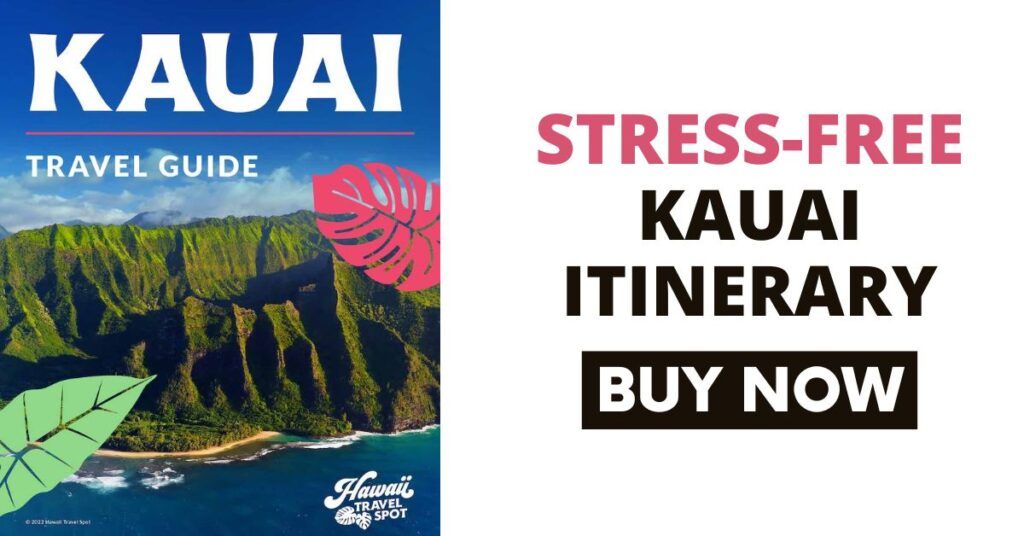 6. KALIHIWAI FALLS
Surrounded by dense forests, the Kalihiwai Falls is accessible by car and can also be viewed on foot.
Some tours can teach you more about the plants, wildlife, and information about the history of the area.
On the lower falls, you can explore and even swim in lots of places!
7. HANAKOA FALLS
If you plan on hiking to Hanakoa Falls, you will want to make sure you go to the government office and get yourself a hiking permit.
You will need to go along the Kalalau Trail, which is pretty long at 22 miles. However, the hike itself looks spectacular with the waterfall dropping from 1,000 feet. But you can also see it from a helicopter.
8. HO`OPI`I FALLS
On the East side of Kauai, Ho'opi'i Falls is an amazing waterfall that's hard to find. That's because it is found on an unmarked trail that can be difficult to access.
The hike to get there is about two miles. At the end, you will see the 600-foot falls surrounded by plants and forests.
9. MOUNT WAIALEALE FALLS
Also given the interesting name the 'Wall of Tears', this is a waterfall that is not accessible by trails and there is no way to safely navigate to the falls.
However, if you want to see this waterfall pretty badly, a helicopter ride can help you get the views of the falls you are looking for.
10. HOOLEA FALLS
While not necessarily the most amazing waterfall you might find on the island, Hoolea Falls is in a fantastic spot as it is close to a resort and one of the world's best beaches.
You can find the trailhead behind Kalalau Beach.
Additionally, if you find some locals showing more skin than you might expect, don't worry because this is a common practice in the area.
11. WAILUA FALLS
One of the most fantastic waterfalls you can check out on Kauai is Wailua Falls.
Located close to Lihue, this waterfall is fantastic in the morning, which provides a beautiful rainbow and refreshing mist.
This is one of the most popular waterfalls in all of Kauai and is also one of the many best things to do on Kauai for under $10!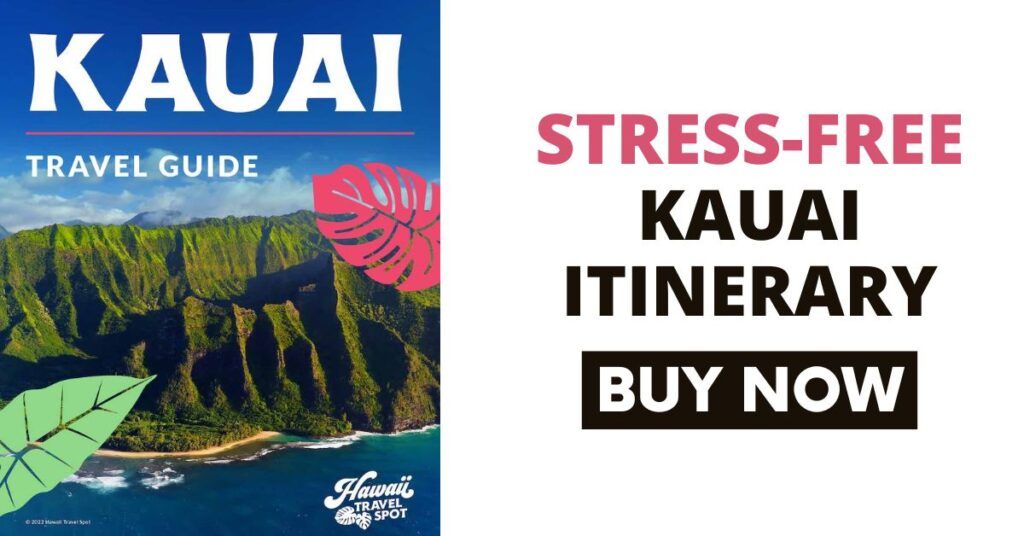 Kauai Waterfalls FAQs
How do I get to the secret waterfall in Kauai?
Also known as Secret Falls, the Uluwehi Falls will mainly be accessed by kayak, which makes it so secret. You can also access it if you happen to get in touch with someone with a small boat.
How long does it take to hike to Wailua Falls?
The hike down to Wailua Falls is illegal and dangerous. Please be respectful and don't attempt this hike.
Can you hike to Manawaiopuna Falls?
Also known as Jurassic Falls, it is very difficult to access because it is located on private property and no direct trails provide access to the falls.
Best Waterfalls in Kauai Wrap Up
I hope you enjoyed learning about some of the best Kauai waterfalls to check out on your next Hawaii vacation.
If you are planning to travel to Kauai, put some of these spots on your itinerary.