Trying to figure out how to get around Kauai? I'll teach you some tips for getting around Kauai without a car so you can see if getting a rental car is the right choice for you!
This guide to how to get around Kauai contains affiliate links which means if you purchase something from one of my affiliate links, I may earn a small commission that goes back into maintaining this blog.
Kauai is such an amazing island that you could very well spend your entire vacation there. You could also choose to split your time between some of the other islands as well.
No matter what you choose, the way you get around the island will depend on what you plan on doing.
In my personal experience, I have found that not all transportation options are the same! That's why I have compiled a list of the best ways to get around Kauai locally and long-distance!
Don't have time to read a bunch of Hawaii blog posts and reviews? Here are some of our top picks for visiting Kauai.
Popular Kauai Tours/Activities
Favorite Kauai Resorts/Hotels
Grand Hyatt Kauai (this Poipu resort has a luxurious pool area, romantic restaurants, and a stunning ocean view)
Koloa Landing Resort (this is a luxury resort with an amazing pool area and truly spacious rooms)
Royal Sonesta Kauai (we LOVE the pool here because it's the largest one in Hawaii)
Want to Rent a Car in Hawaii?
One of the best places to rent a car in Hawaii is Discount Hawaii Car Rental because they get the best rates from top national companies like Alamo, Dollar, Thrifty, Avis, Enterprise, Budget, and Payless.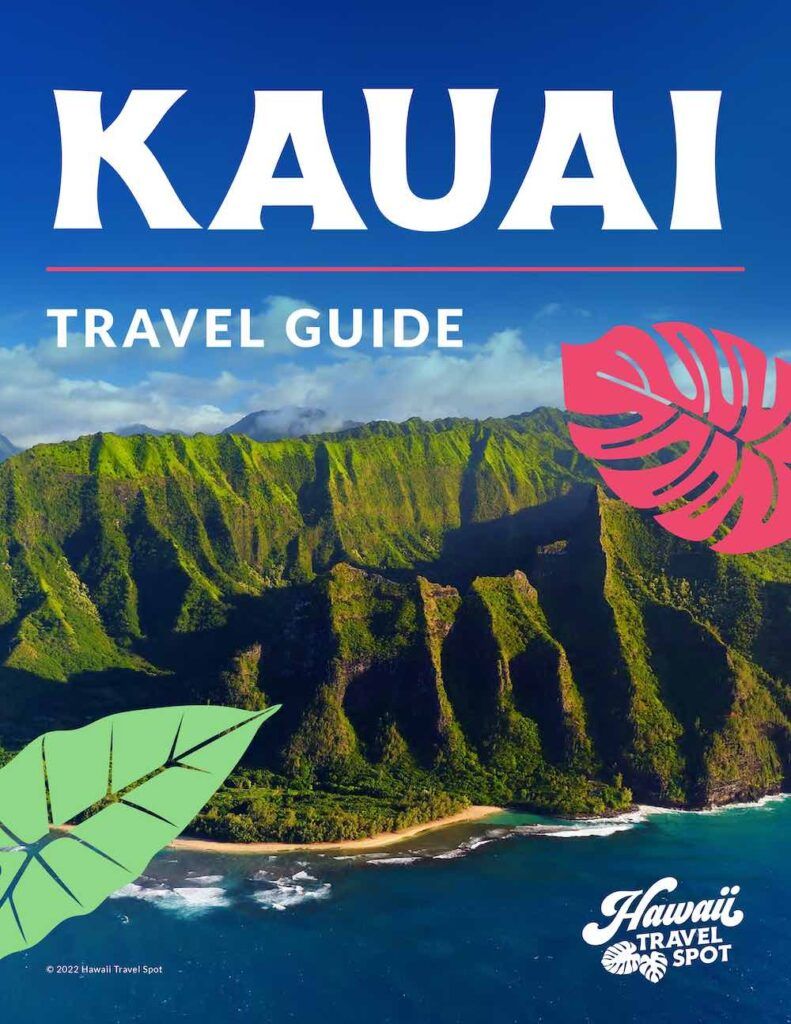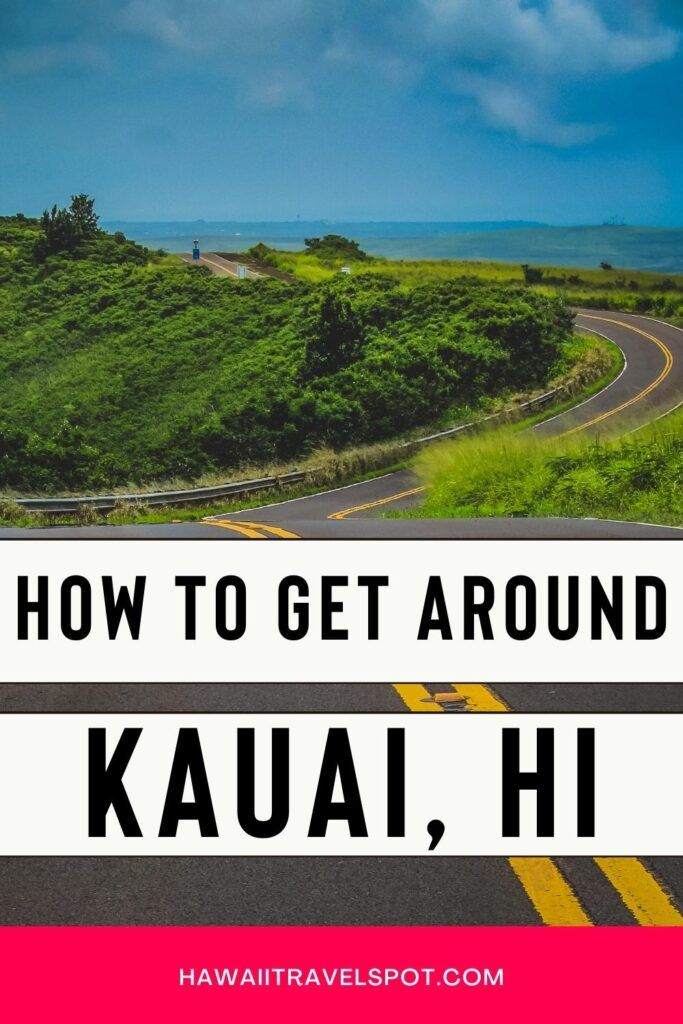 The Best Ways to Get Around in Kauai
Let's first take a look at how you can get around if you stay locally!
Walk Around Town
Because the island is so small, it is actually really easy to get around easily by walking in whichever town you stay in!
If you are staying in Poipu, there are many different places you can easily walk to. There are a lot of cool walking paths along the beaches, and shops, food trucks, and restraints are all easily walkable as well!
You can also walk around Princeville and Hanalei on the North Shore. Princeville is more of a resort, and it is easy to get around by bike or walking on the available paths.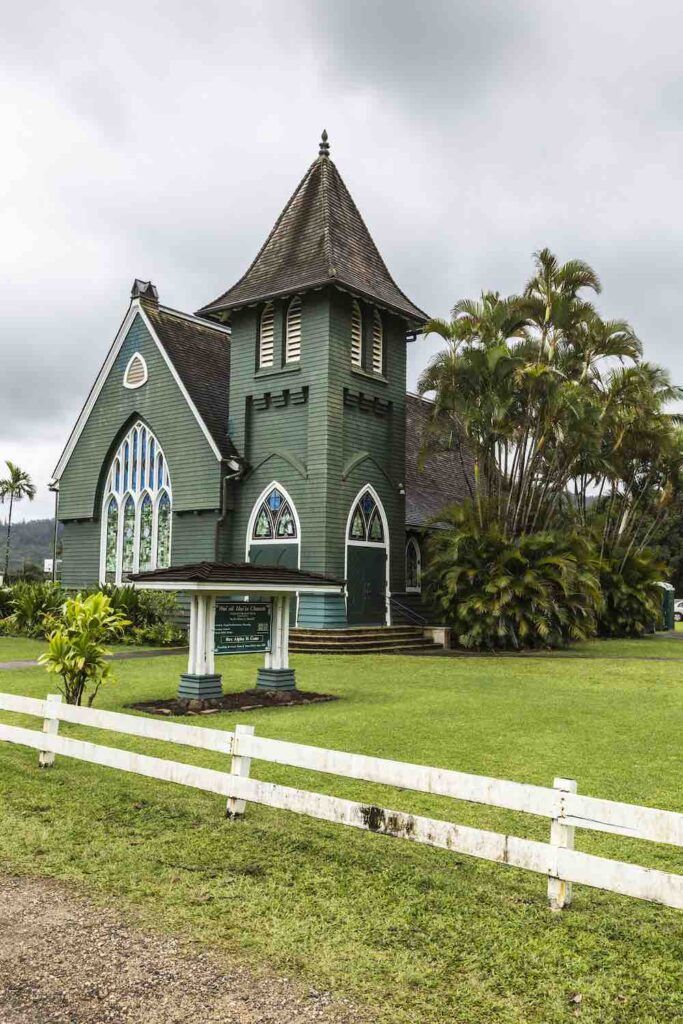 Hanalei is also easy to walk around as well, but if you are hoping to head out further from the town, you may want to think about taking the bus or a shuttle.
The East Shore is also a great place for tourists and it is also easy to walk around there as well if you don't want to use a car.
No matter if you stay in Kapaa, Wailua, or Lihue, getting access to transportation isn't a challenge, as there are all sorts of things to check out along the streets, and if you don't want to walk it, you can always take the bus or ride a bike.
Finding transportation won't be hard if you stay in Lihue, Wailua, or Kapaa. You can also ride bikes or take the bus.
Rent a Bike or Scooter
Tons of great rental shops can get you a bike that will help you get around the city much easier.
If you happen to be in Kapaa, I would highly recommend going on a bike ride along the coast with a rental bike. The bike trails on the beaches are fantastic and it makes for such a cool experience!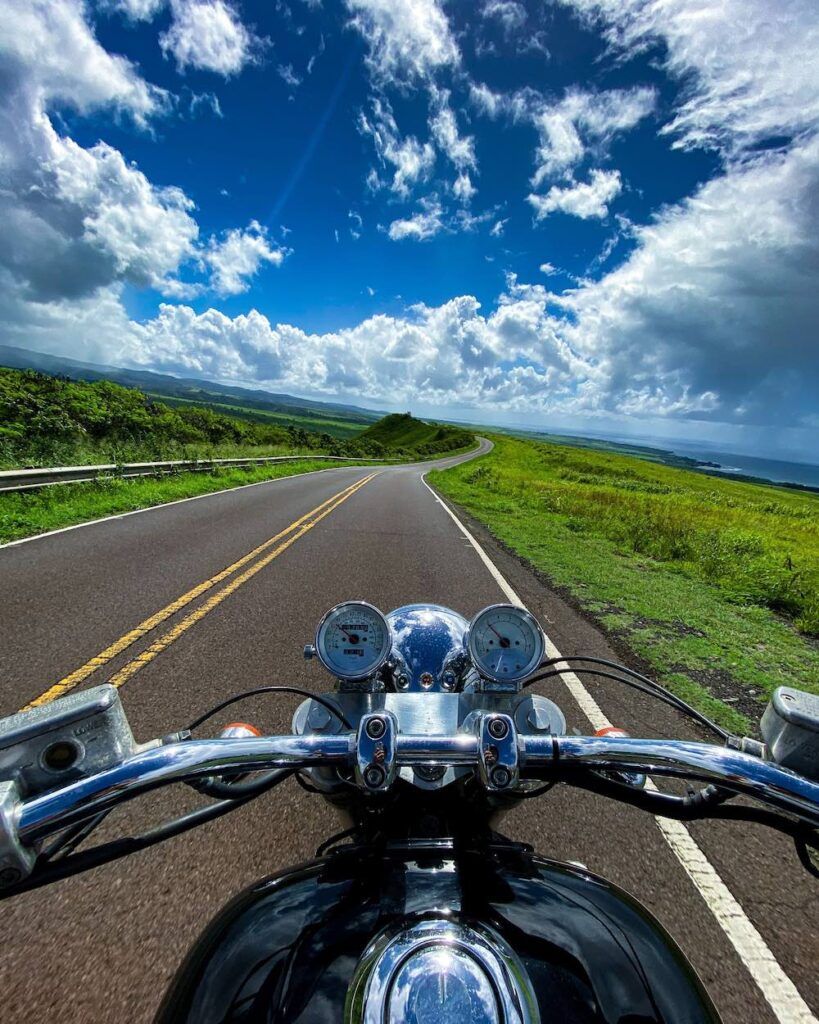 The Hele on Kauai is a great place to get a rental bike that you can also book online.
Lihue also has Kauai Mopeds that you can rent out. These can be a bit pricy, but if you rent them for multiple days, most places will give you a discount to help with the price.
It is also important to remember that if you want to ride a moped in Hawaii, you will need a motorcycle license. You only need a driver's license if you want to ride on a scooter.
Take the Kauai Bus
If you are trying to get around the island on a budget, the bust is always a fantastic option! For just a couple of dollars, you can get almost anywhere you need, which is best for traveling locally in a city.
There are a couple of things to be aware of before taking the bus.
Firstly, the bus is not optimized for tourists, as it is mostly the locals who use the bus to get to and from school and work. So, this isn't the best option if you must bring a lot of luggage.
Additionally, there is a limit on a bag for each person, and you have to be able to put it on your lap.
You can also only get from Kekaha to Hanalei using the bus, so if you are trying to get to a place like Haena State Park, this isn't going to be an option.
The Kauai bus schedule online is useful for figuring out how to get around.
Overall, the bus is a budget-friendly and convenient way to get around. Just make sure to respect the locals and plan ahead when you travel!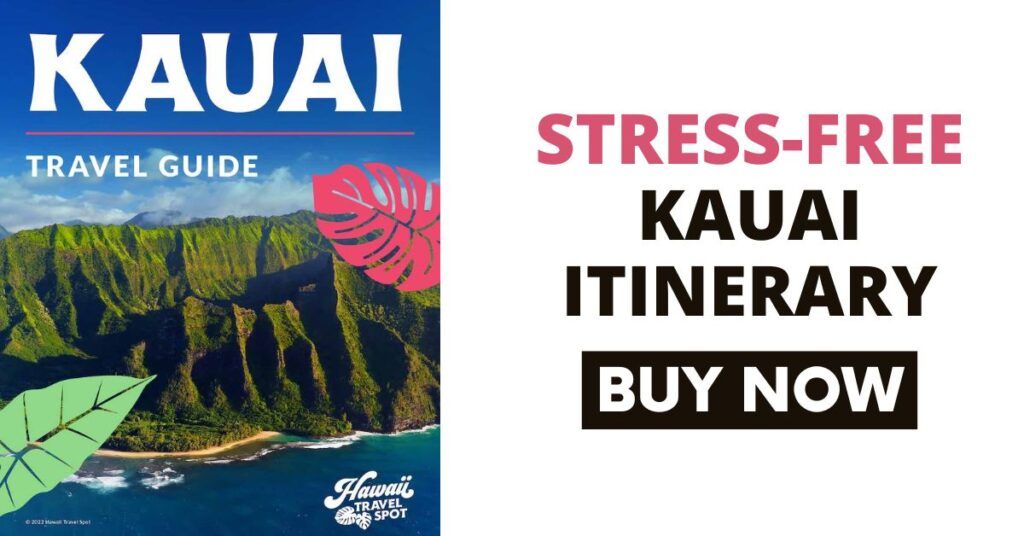 Car Services and Ride Shares
There are a ton of different car services you can find on the island, ranging from private cars to taxis, to the more traditional ride-share services like Lyft and Uber. However, it can be difficult to get a car because the area is semi-rural.
You will find most of the taxi companies at the airport, and the government regulates the taxi fees, so you don't have to worry about the taxi company hiking up the price.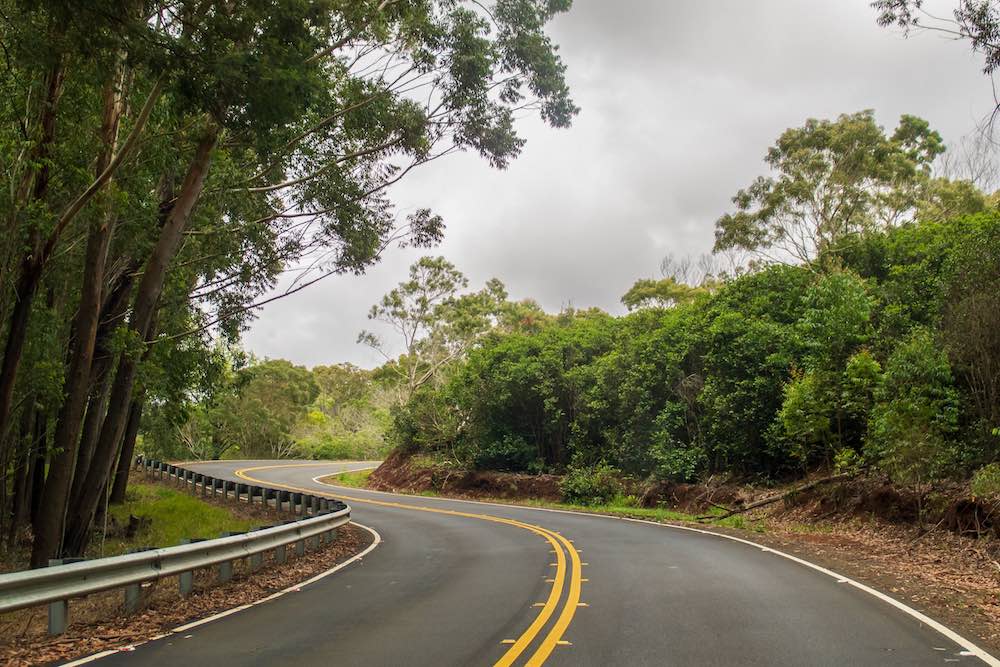 Because the island is pretty small, this can be a convenient and affordable way to get around, but be sure to book a taxi in advance because the taxis can get taken up pretty quickly.
There are also luxury service companies like Kauai Luxury Transportation that can make the entire process even more stress-free.
There are also companies such as Execucar that are similar to rideshare apps in that they have their own app to communicate with the driver and figure out where they are.
Lyft and Uber are also great options that most people know how to use. The rates for rideshares are also less than car services and taxis, and it is cool to look at the app and figure out how much it is going to be.
Car Rentals in Kauai
If you want to head around the island at your leisure with the greatest amount of flexibility, getting a car rental on Kauai is going to be the best way to get around.
Despite the ease of use of these cars, congestion of highways has gotten much worse on the island, even to the point where the local DOT is looking into having visitors pay parking fees to stay at public beaches.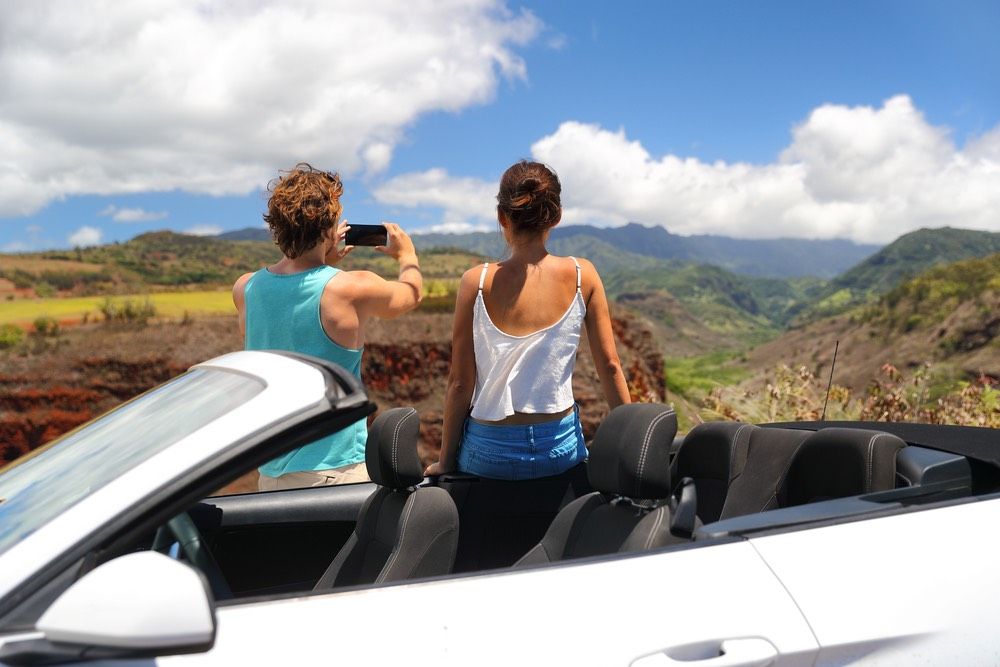 However, don't feel like you can't use a rental car at all! The best thing that you can do to help is to limit how much you use the vehicle in the first place.
Try planning out your itinerary beforehand, and look for times when you can walk to your location or go on a larger tour that picks you up from where you are staying.
You can also pick a single day where you plan all of your parking and spend the day going out of the town you are in to explore!
Discount Hawaii Car Rental
The best way to obtain a rental car is by using Discount Hawaii Car Rental. They have some of the best rates on a bunch of national companies, so you should definitely check it out. Check out the latest prices and more details.
Kauai Shuttle Service
If you are going to be hanging around your resort, one of the best ways to get around the island is through a shuttle service. There are all sorts of shuttles to fit your needs and the distances you need to go.
Companies such as Speedi Shuttle are even available right by the Lihue Airport's luggage claim, and it is a great and affordable way to get around.
Additionally, hotels also offer shuttles that can get you to and from the airport for free, so be sure to check it out before you book.
Shuttles are a fantastic way to travel if you don't want to shell out the cash for a rental car, and there are companies such as Polynesian Adventures that provide a wide range of shuttles on Kauai that can take you sightseeing, or just get you from place to place!
Those who are staying in Poipu should check out the Aloha Spirit Kauai Shuttle, which has different options for you to choose from and even an evening shuttle service that will take you to shops for free!
As I mentioned earlier in the article, if you are planning on checking out Haena State Park, the park has its own shuttles that you can reserve beforehand for a quick trip to the park. Just head to Hanalei's park and ride; the shuttle will get you to the park in just half an hour!
So, What's the Best Way to Get Around Kauai?
Kauai is an amazing place with so many beautiful experiences to look into!
If you want to go farther than your city, getting a car rental, car service, or shuttle can get you to where you need to go. And if you are trying to stay on a budget, public transit is also another option that is available to you.
Remember that some places on the island aren't fully developed, which can make it harder to get to those places specifically.
My personal recommendation for the best way to get around Kauai without a car is by booking shuttles. A shuttle can be a fantastic way to experience so many cool things, and they can sometimes be offered for free by your hotel. Also, you will help to clear up the highways, which is helpful for everyone.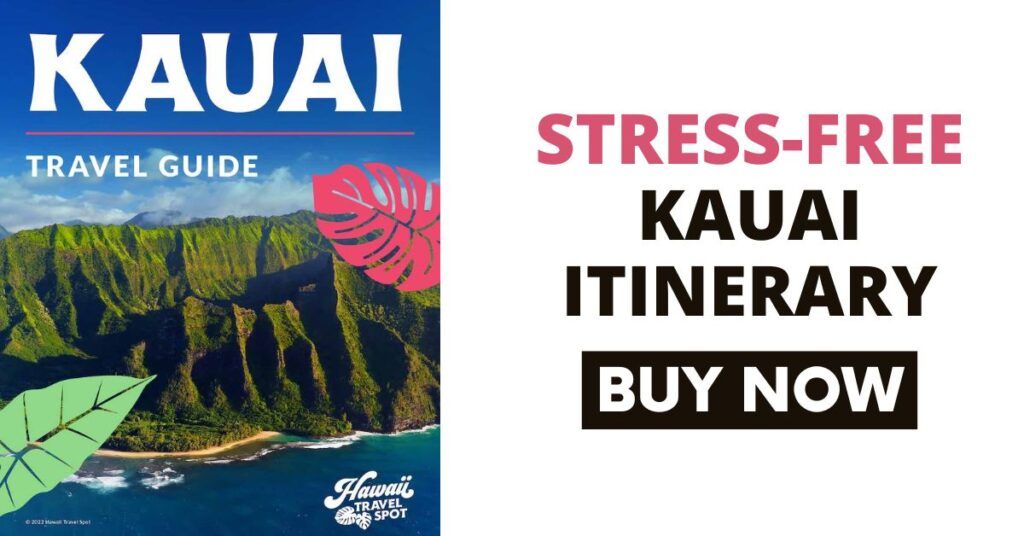 FAQ about Transportation in Kauai
Are there Ubers in Kauai?
Yes, there are Ubers available all around the island, and you can even book an Uber 30 days in advance to make sure that you have one there and ready for you. However, they aren't as reliable as the ones on the mainland.
Is driving in Kauai easy?
Not only is driving around the island easy, but it also offers some of the best views along the roads with views of the magnificent ocean and stunning beaches that truly make the driving experience incredible!
How many days do you need in Kauai?
If you are only going to be traveling to Kauai, having at least 7 to 10 days is going to be enough time for you to check out the beaches, go on some tours, and most importantly, have some time to relax!
How to Get Around Kauai Wrap Up
No matter where you plan to stay on the island, there are a ton of ways to get around that are convenient, stress-free, and most importantly, help you make the most of your vacation!