Are you dreaming about spending Christmas in Hawaii? Check out our list of the top things to do in Hawaii during Christmas!
This list of things to do in Hawaii during Christmas was written by Marcie Cheung (a Hawaii travel expert) and contains affiliate links which means if you purchase something from one of my affiliate links, I may earn a small commission that goes back into maintaining this blog.
Have you ever wanted to spend Christmas in a place that is warm and sunny?
Visiting Hawaii during Christmas is such a fun time to experience the islands. While it may not snow, there are so many festivities that make a Hawaii Christmas vacation truly magical. 
Why turn to me for Hawaii advice? Having explored the islands on 40+ occasions, my perspective is truly seasoned.
Spending Xmas in Hawaii will definitely be different from the mainland. So, here are the best things to do to make your Christmas magical and joyful.
Because it's not Christmas in Hawaii until you do each of the following things!
Want to skip all the planning and just access my detailed Hawaii itineraries complete with daily schedules, fun activities, and travel hacks? Click the button below.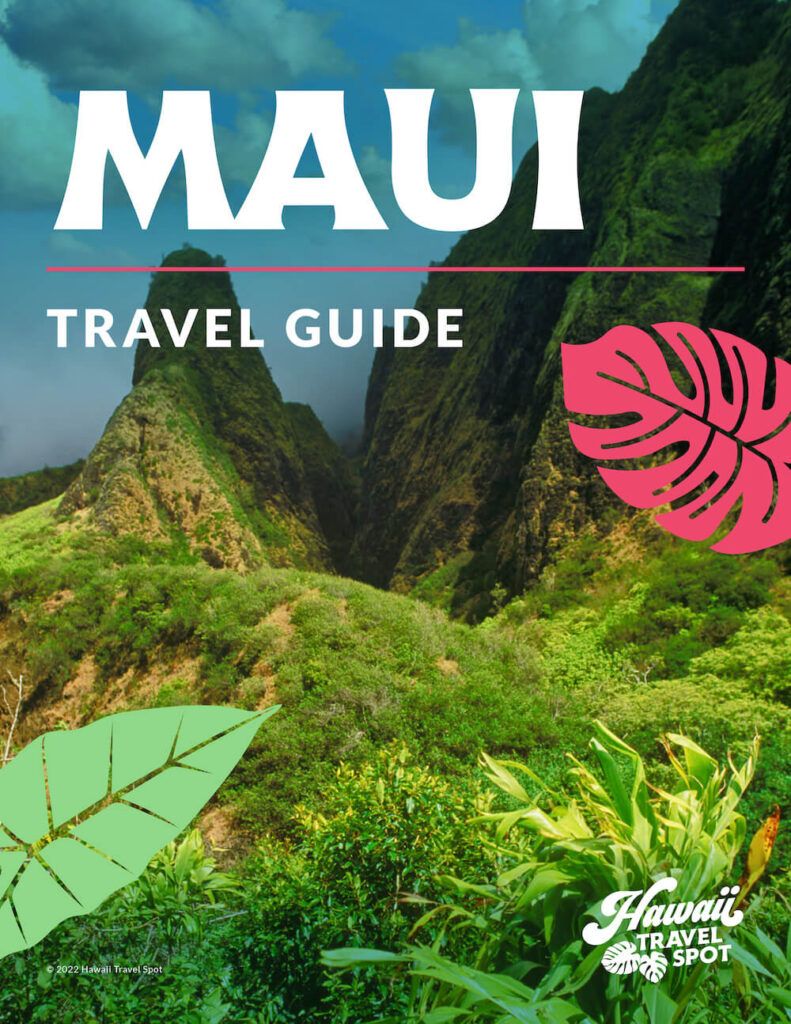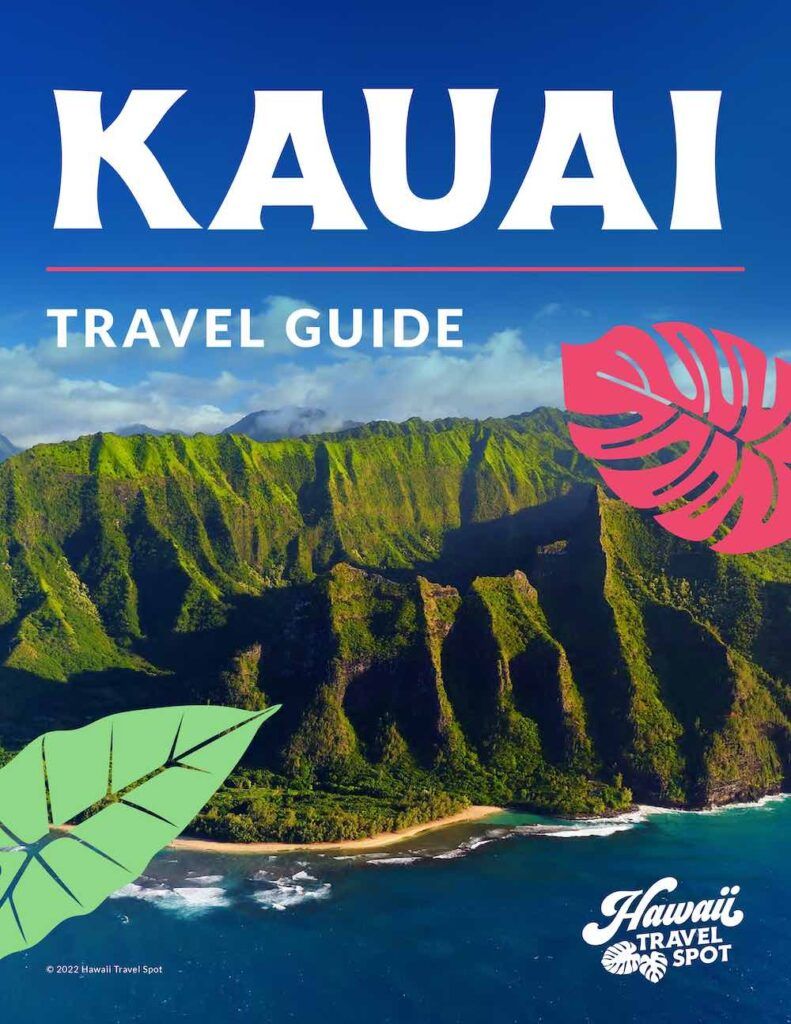 Christmas Weather in Hawaii
If you plan to have a Christmas vacation in Hawaii, you will definitely love the hot sunny weather you will experience. While it is technically winter in Hawaii during December, the weather is a bit different than on the mainland.
You will still have gorgeous weather in Hawaii over Christmas. Temperatures range from the mid-70s to mid-80s across the islands, and the sun still shines most of the time. You might experience a few showers here and there, but rain showers never last long in Hawaii.
Because the weather is so nice, you need to pack clothes that will keep you nice and cool. Bring a hat, sunglasses, and plenty of reef-safe sunscreen, and enjoy a warm Christmas!
You might want a light coat in case it rains or gets windy, but other than that, you won't need any other normal winter clothes.
How to Spend Christmas in Hawaii
Christmas in Hawaii is truly a magical time, even if there is no snow. There are plenty of great Christmas traditions in Hawaii that you will love to experience.
Here are some of the best ways to spend Christmas in Hawaii!
Go See the Christmas Lights and Parades
Hawaii has some of the best Christmas lights to enjoy during the holidays. You will find countless houses, towns, and trees full of lights and decor during the month of December.
Here are some of the best places to see Christmas lights on each of the islands!
Oahu
For a fun Waikiki Christmas, come to the Honolulu City Lights. It is a free event that takes place all month long. This is where you will see the famous Shaka Santa, which is huge!
Namoku Street in Kaneohe also has some of the best Christmas lights in Oahu neighborhoods.
Akumu Street in Kailua has over 10,000 lights, all synchronized to music!
Maui
If you are going to Maui during Christmastime, you will want to stop by the Banyan Tree Park. This is the Maui Christmas tree that is covered in lights!
The Grand Wailea is also a great place to see some Christmas decorations and lights. Sometimes there is even a gingerbread house there too!
Big Island
Christmas on the Big Island is not complete without seeing Punalights. These Christmas lights are put to fun Christmas music and get more decorations each year.
Kauai
For Christmas in Kauai, you will want to experience the Kauai Festival of Lights. It is put on every year and has so many fun decorations you won't find on the other islands, including a Christmas tree made out of SPAM cans!
It is not Christmas on the islands until you have seen all the fun Christmas lights in Hawaii!
Build a Sandman
One of the best Hawaiian Christmas traditions is to go to the beach and build a sandman! This is truly a fun experience and will create a memory that will last forever.
Instead of snow, use the sand at the beach and make a snowman. You will find pebbles, sea glass, and wood along the shore that will help decorate your sandman look exactly like a snowman!
Say Mele Kalikimaka
Mele Kalikimaka means Merry Christmas in Hawaiian. You will hear it all around you at all the shops, restaurants, and tours you go on during your trip. Try to say it to as many people as you can while you are there! It will help you get more into the holiday spirit.
Listen to and enjoy the song Mele Kalikimaka too. You will have it stuck in your head when you return to the Mainland!
Get Some Christmas Souvenirs
In Hawaii, you will find some cute Christmas decorations that make for great Christmas souvenirs you can use in your home for the following year.
You probably won't find these Hawaiian Christmas decorations anywhere else, so they will be unique and special, even as a gift to someone!
From coconut manger scenes to beach-style ornaments, a shaka Santa Claus and a Mrs. Claus in a muumuu, there are so many fun decorations you will want to grab a couple. They work as great reminders of your Christmas vacation in Hawaii for years to come.
Decorate a Palm Tree
One of the many Hawaiian Christmas decorations involves the palm trees found all over the island. While some Christmas trees in Hawaii are shipped in, the unofficial Hawaiian Christmas tree is usually the palm tree outside.
If you can, decorate one during your stay. If not, try to see how many decorated palm trees you can find and take pictures next to them.
See Santa Claus on a Canoe
Of course, you will want to see Santa in Hawaii, especially if you are taking your younger kids. Santa doesn't come to the islands in a traditional way, though; he comes from the ocean on a canoe!
You can find Santa come on a canoe at the Outrigger Waikiki Beach Resort. After he arrives, you can even get some free pictures with him!
Christmas Luau
You will want to go to a luau while in Hawaii, especially if you are coming during Christmastime. It is another great Hawaiian tradition that makes Christmas so much fun on the islands.
This family-friendly Christmas luau is in Maui and is right along the ocean, so you can watch the beautiful sunset while enjoying a buffet and show. Check the latest rates and availability.
Christmas Lights on the Lagoon
Every year, the Polynesian Cultural Center has so many fun holiday activities during December. One of the most popular items is the Christmas canoe ride along the lagoon. It is a short ride that will show beautiful Christmas lights. There is usually a Christmas show with songs and Christmas scenes.
This is a free event too! Usually, you will just need to bring one canned item for their food drive.
Go Whale Watching
Winter is the best time to go whale watching in Hawaii! Plenty of great cruises will take you out on the ocean to get a close-up view of these beautiful creatures.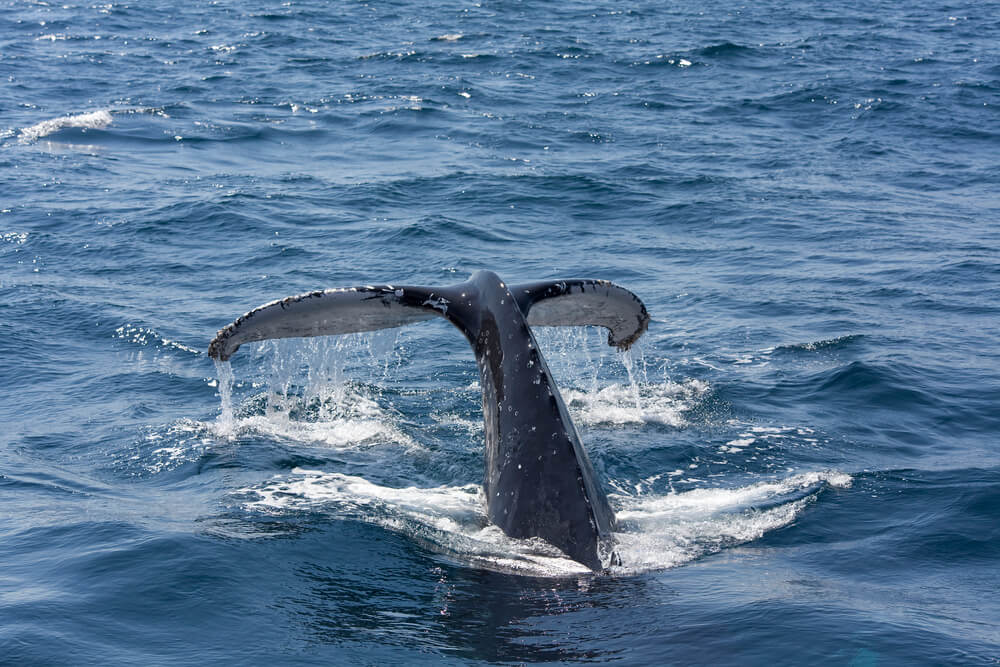 However, because whales migrate down to Hawaii during the winter, you will most likely see a few while out on the beach. Bring some binoculars, and you will definitely spot them out on the ocean!
Go to the Beach
Of course, it's just not Christmas in Hawaii until you go to the beach. Where else will you relax in the sand and warm water on Christmas day than on the islands?
If you are vacationing in Hawaii during Christmastime, more than likely, you will want to get away from the cold weather, and what better way to do that than to spend your day at the beach?
Enjoy a picnic on the sand, snorkel with some tropical fish, or take a romantic walk on the beach. Spending your Christmas out on the beach is truly an incredible experience.
Christmas Cruise
For a romantic Maui Christmas, go on a sunset Christmas cruise from Lahaina. You will get to go whale watching, have a delicious dinner, and enjoy the sunset out on the ocean with your significant other. Check the latest rates and availability.
Rock-A-Hula Christmas Show
If you are in Honolulu for Christmas, you will want to stop by to see this fun Rock-A-Hula Christmas show. On Christmas day, enjoy a buffet luau and a special Christmas show. The food is incredible, and the show will put you in the holiday spirit for this special day.
Wear a Santa Hat at the Beach
If you love to surf, put on a fun Santa hat and go surfing! See if someone can take a picture of you out on the water.
Have a photoshoot out on the beach for your family vacation. These would make great Christmas cards, even if they are a little late.
This is a simple way to make it feel a little more like Christmastime while still enjoying the island-style holiday.
Eat Some Good Christmas Food
Christmas food in Hawaii is simply delicious. Hawaiians love to go all out for the holidays. You will find tons of incredible Hawaiian food to eat and traditional Christmas dishes almost anywhere you go.
Some restaurants will have special dinner menus that you can enjoy as well. Many places will remain open on Christmas day to help give your family the best Christmas meal during your trip.
Hawaii Christmas Traditions Wrap Up
If you are going to Hawaii for Christmas, you will definitely want to do these things to feel that magical spirit that comes around during December. A Hawaiian Christmas is truly special and will create so many amazing memories for the entire family.