Are you considering proposing on your next trip to Hawaii? Scroll down to find out the best ideas for proposing on the beach in Hawaii plus the top Hawaii proposal locations!
This list of ideas for proposing on the beach in Hawaii contains affiliate links which means if you purchase something from one of my affiliate links, I may earn a small commission that goes back into maintaining this blog.
Planning a Hawaiian beach proposal? Look no further!
From the breathtaking volcanoes to the stunning beaches, Hawaii is one of the most beautiful places in the world. And what could be more perfect than proposing on a beach in paradise?
There are so many amazing beaches in Hawaii that it can be hard to choose just one. But with this list, you can't go wrong!
I've put together a list of some of the best ideas for proposals on the beach in Hawaii. Plus, I've got a list of the top places to propose in Hawaii so you can find your perfect spot.
Keep scrolling to start planning your dream Hawaii proposal now!
Want to skip all the planning and just access my detailed Hawaii itineraries complete with daily schedules, fun activities, and travel hacks? Click the button below.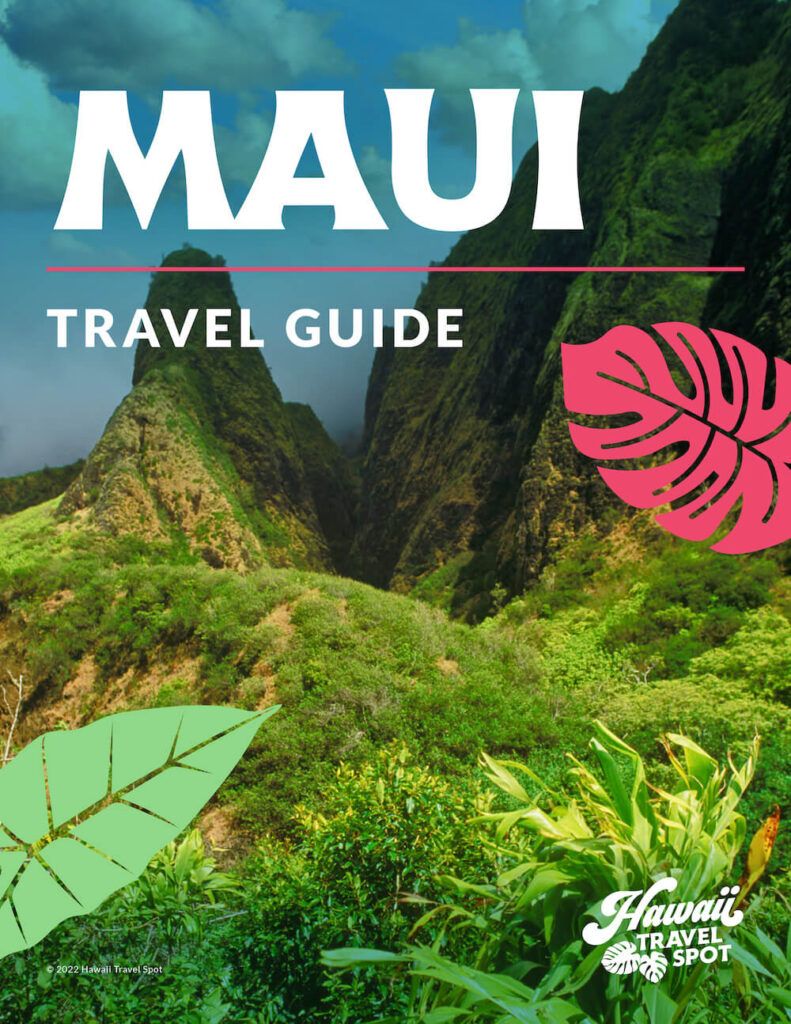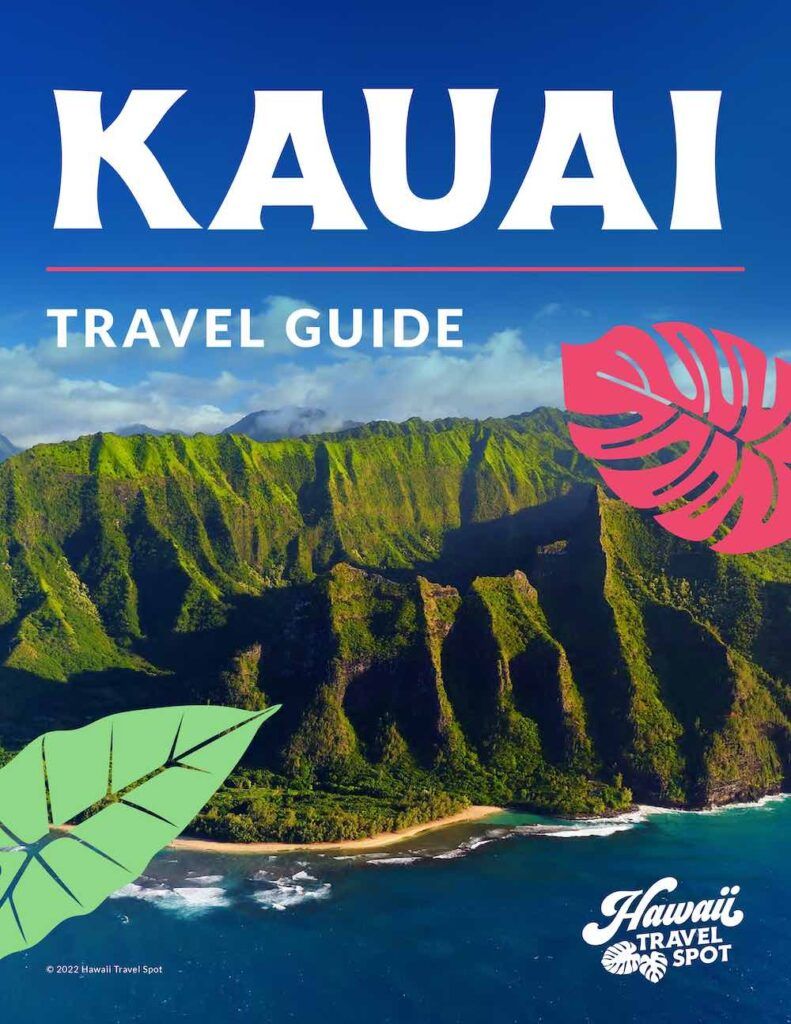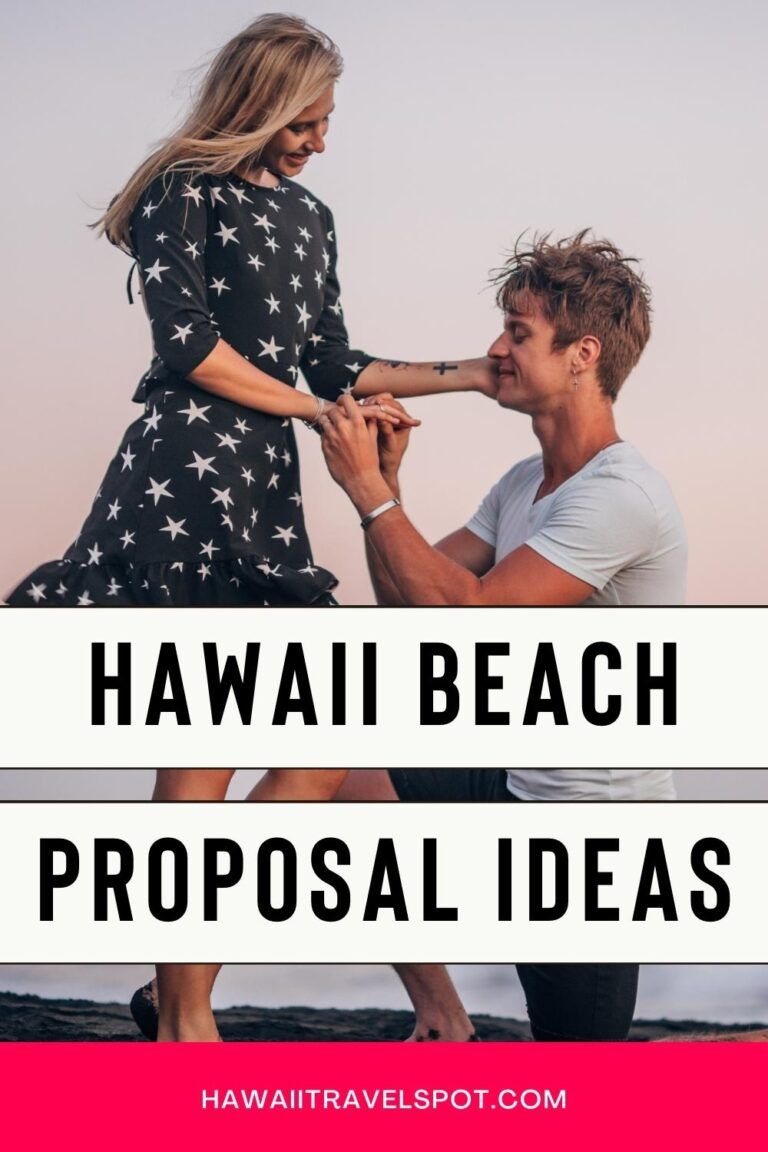 Romantic Ideas for Proposing on the Beach in Hawaii
1. Write it in the Sand
It doesn't get more traditional and timeless for a Hawaii beach proposal than this!
All you have to do is draw the words "Will you marry me?" in the sand and make sure your significant other will be able to see it.
Insider Tip: To avoid beach crowds and to prevent your message from being swept away by the tide, plan to do this in the early morning or early evening.
Hawaiian flowers, leis, or gorgeous shells can be used to adorn your message if you truly want to wow your partner.
Use of flower petals and/or shells as a proposal alternative is another choice. This works well if you can get started creating right away and then quickly get your partner.
Otherwise, you run the danger of the petals flying away or being damaged by onlookers.
If your significant other accepts, you can then write your names and the date of your engagement in the sand and take a picture to make it Facebook official!
2. Pop the Question Underwater
This unusual beach proposal concept is the coolest there is if you and your significant other are daring.
Ask your instructor whether they can help you propose when you sign up for a snorkeling or scuba diving tour. You just need to make a water-resistant sign that asks, "Will you marry me?" and have your instructor put it at the diving or snorkeling location.
Then, once you've received confirmation that everything is in order, stroll up to the sign and check whether your partner agrees!
Alternatively, if you are a skilled diver or snorkeler, you can do everything on your own. Bring a waterproof whiteboard that has your proposal written on it. Try to be subtle with it, although that option is harder!
Insider tip: Do not submerge the ring! It's generally best to leave it in your hotel room.
3. Early Morning Beach Walk
Occasionally, simplicity is better. There is nothing more spectacular than the Hawaiian sunrises, which welcome a new day. It seems like the ideal scenario for a beach proposal in Hawaii, no?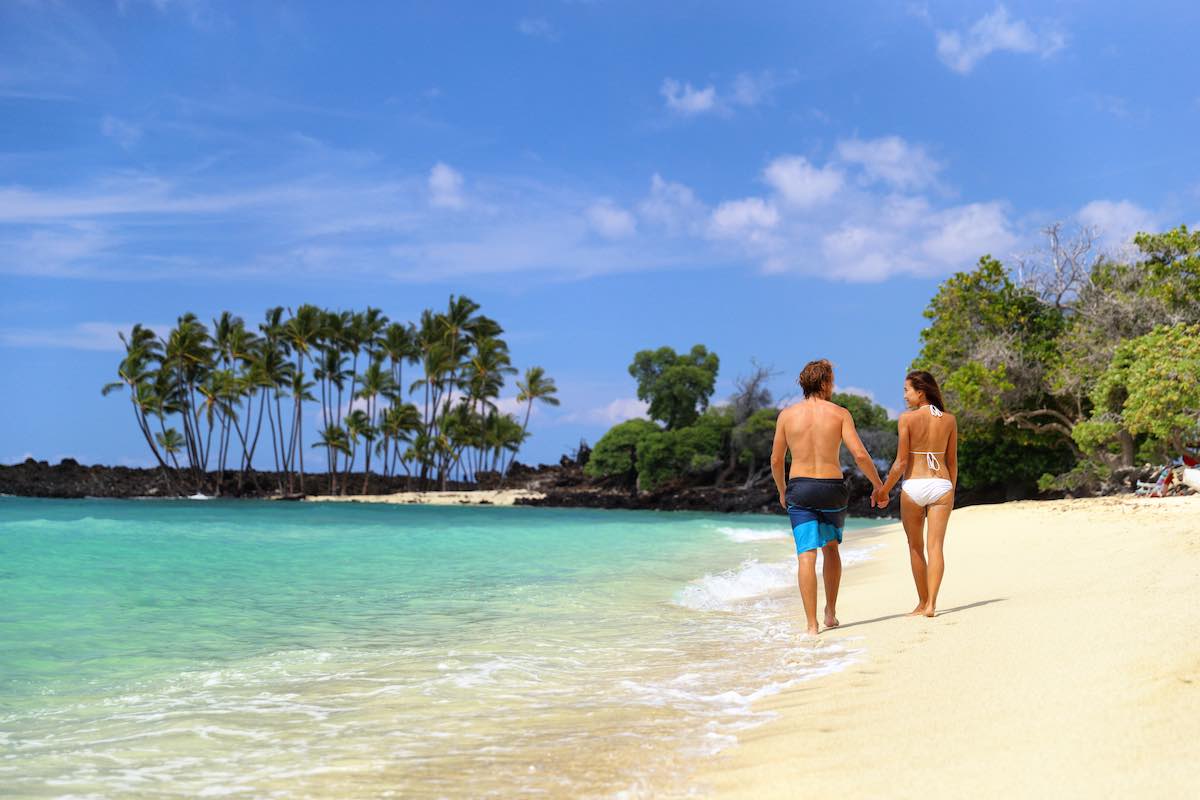 Considering the time difference from the Mainland, it's likely that you'll wake up before sunrise nevertheless. If you want to pop the question on your first morning in Hawaii, this is a fantastic choice.
Additionally, compared to sunset, the beaches are far less congested at sunrise. The idea of having the beach to oneself sounds quite romantic!
4. Romantic Sunset Dinner or Picnic
But there's a good reason why Hawaiian sunsets are so well-known.
If you want to pop the question around sunset, you'll be in Hawaii just about dinner time. In order to have a romantic dinner on the beach, you can easily combine the two.
Several Hawaiian hotels and eateries provide a lot of beachside eating options. Some even provide live music every night! Get in touch with them to find out if they have a romance package or can arrange anything for you.
5. Hawaii Sunset Cruise
Another Hawaii sunset proposal concept is to propose on a Hawaiian sunset cruise. Each island has several sunset boat cruises, so finding one is simple. Find the best deals here.
I recommend calling them ahead of time to give them a heads up and to see if they can keep champagne or something festive for you.
Alternatively, you can go all out and charter a private boat.
Wait till the sun begins to set before proposing when the mood strikes.
6. Luau Proposal
Another unusual Hawaii wedding proposal concept is to do it at a luau. This is a terrific option if you desire a built-in crowd to celebrate with you (and you're confident your spouse would agree!).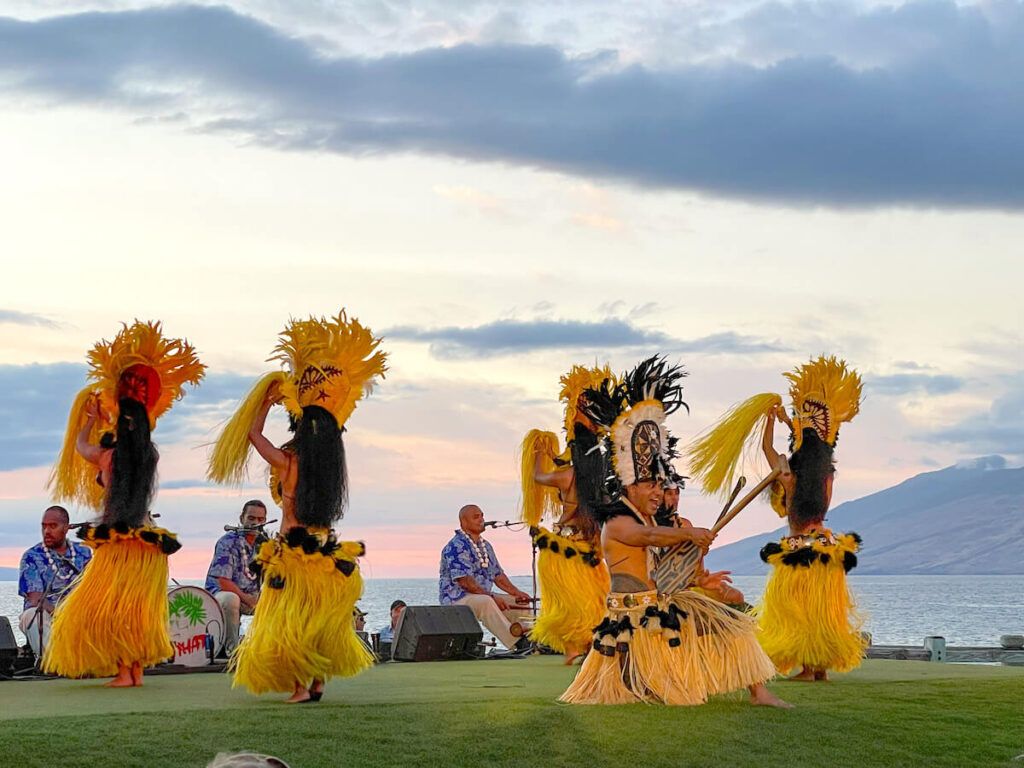 There are numerous luaus to choose from. For the most romantic, I'd choose Toa Luau on Oahu, the Feast at Mokapu on Maui, and Auli'i Luau on Kauai (it's right next to the beach).
Inform the luau that you will be proposing so that they can assist you with finding the appropriate time. They could even be able to make a statement or engage their musicians in your Hawaii proposal.
You can read my full post about the best Oahu luaus, Maui luaus, Kauai luaus, and Big Island luaus.
7. Live Musicians
Hire a group of local Hawaiian musicians to meet you on a beach or in a garden if you want a "straight out of a movie" experience.
During your proposal, they can play a wonderful Hawaiian love song (or your own song). Then, for your wedding, you can utilize the same music as your first dance or as you walk down the aisle.
Not sure where to begin? Here's a terrific collection of Hawaiian musical performers to get you started!
This is a terrific alternative if you have someone present to photograph the proposal. You'll surely want photos to accompany your narrative!
8. Romantic Beach Set Up
This is a great beach proposal concept if you think writing your proposal in the sand would be too basic!
Incorporate everything that appeals to you into the ideal romantic beach proposal setup by choosing a beautiful beach.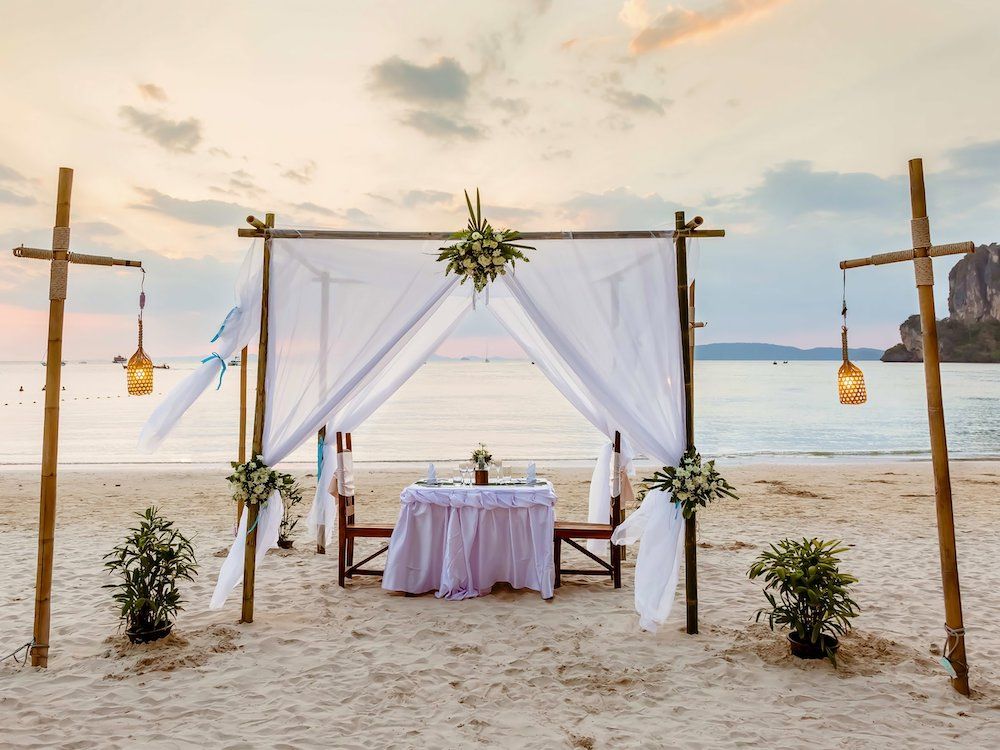 A sandcastle with your names on it, a lunch for two with champagne, framed pictures, a beach tent in the shape of a teepee, etc. are just a few examples.
Increase the impact by creating homemade signs with lovely sayings, precious memories between the two of you, and so on. Even better, you might have separate signs that ask, "Will," "You," "Marry," or "Name of your Partner?"
Your significant other should be aware of the proposal by the time they arrive at the intimate location!
Insider tip: This approach only works if you can slip away and complete the entire set-up without your significant other seeing it. It's especially simple if you're traveling with another couple or group who can help distract your partner during this time.
9. On a Hawaii Tour
A circle island tour can be a great place to make your proposal if this is your first visit to Hawaii. There are both big group trips and more intimate, private island visits available.
Once more, you should inform your tour guide of your plans in advance to see if they can assist.
Because your tour guide may offer romantic locations or a picturesque location, I advise this for first-time visitors to Hawaii. It will be particularly memorable because neither of you has ever been to that location before.
If you're heading to Oahu, I highly recommend booking with Hawaii Bucket List Tour. They will definitely make your Hawaii proposal something special!
10. Hire a Hawaii Vacation Photographer
Whatever you decide, I strongly advise hiring a specialist to take the perfect photos of the occasion. You'll most likely hire a photographer for your engagement and wedding, so you may as well take some "good" images of your proposal, too.
You could even make the entire proposal the picture session.
You could either claim that you won the photoshoot through a contest or just present it to your lover as a gift, depending on the degree of deceit you choose.
Utilizing Flytographer is the simplest method to achieve this. There are many photographers in Hawaii, as well as all throughout the world.
They are renowned for photographing grand proposal scenes. You may plan the ideal beach proposal in Hawaii by consulting with the photographer in advance.
They know the ideal beaches for a Hawaii proposal because they are local photographers. In addition, they could perhaps have some fresh ideas for proposals!
I assure you that your spouse will love having beautiful pictures to display in your house and share on social media!
Save $25 when you book a Flytographer proposal session!
Book a Hawaii Photo Shoot
Whenever we travel to Hawaii, we almost always book a photo shoot with Flytographer. They are super easy, affordable, AND it guarantees that I'll have more than just selfies. You can get $25 off if you book through this link or use the code HAWAIITRAVEL.
Stunning Hawaii Beach Proposal Locations
1. Makena 'Big' Beach
There's a good reason why Makena "Big" Beach is ranked as Maui's top beach. In addition to being wind-sheltered, the Makena cloud, which extends from Haleakala's tip to the island of Kahoolawe, frequently blankets the region and keeps the sand chilly.
The beach is approximately two thirds of a mile long, making it large enough to enjoy activities like snorkeling, swimming, and sunbathing without being concerned about crowds.
The Little Beach, where many sunbathers like going to sunbathe and unwind, is accessible through a route that runs directly over a hill and lava to the right of the beach.
2. Punalu'u Black Sand Beach, Hawaii
The Punalu'u Black Sand Beach is a quite a sight to see. Tiny pieces of basalt, which were produced by lava pouring into the water, are what give the impressively dark coastline its deep black hue.
These particles erupt and cool when they contact the water. They eventually find their way to land.
Punalu'u is tucked away among coconut palms and a lovely, gleaming black sand beach. You can sunbathe, snap photos, and maybe even see some sea turtles if you're lucky.
3. Ko Olina Beach, Oahu
On the pristine sands of Ko Olina Beach in Oahu, set up a lawn chair and take in the view of the stunning pure blue ocean.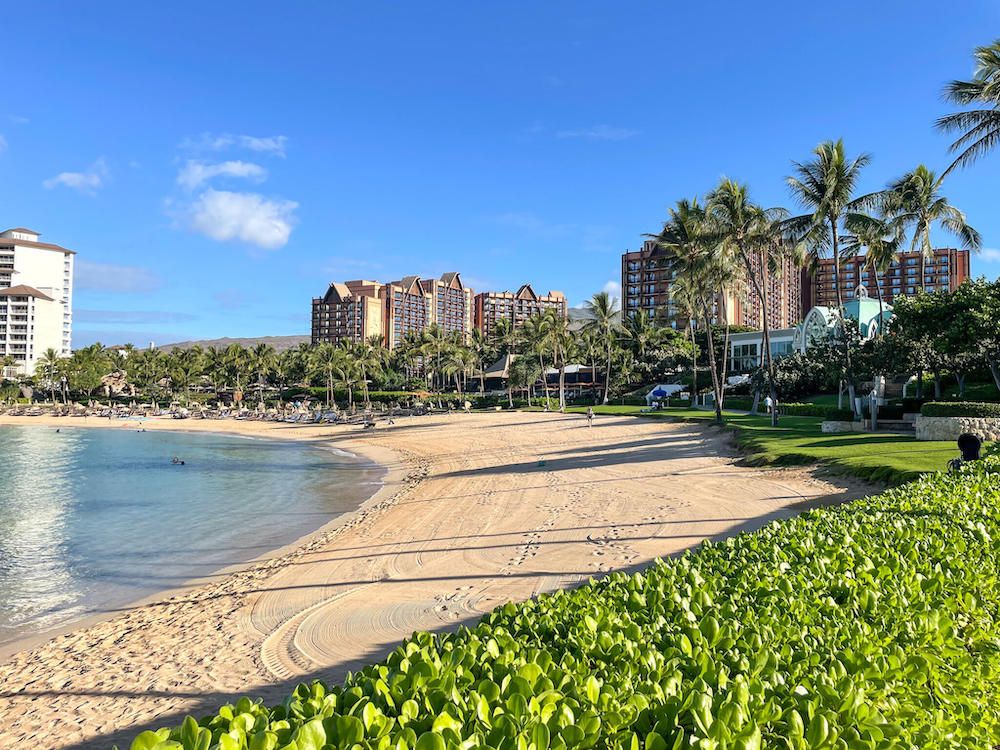 Because of the reef's protection, the water is quite shallow and safe for children, especially those who can't yet swim. Large waves are also not a concern.
From one resort to the next, there is a paved promenade along the beach where you can enjoy a stroll.
Additionally, early morning visitors remark that the waters are so crystal clean that they nearly appear to be made of glass.
4. Waianapanapa State Park & Beach
Make sure to stop by Waianapanapa State Park & Beach if you're ever driving along Maui's Road to Hana.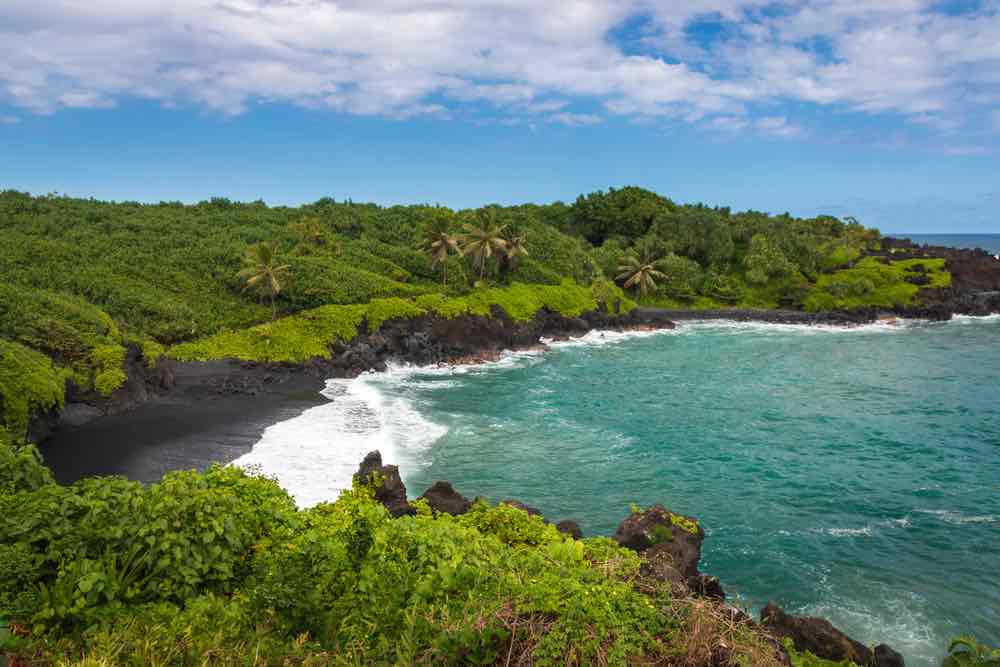 You can feel the black sand lava stones between your toes at Honokalani Black Sand Beach in Pa'iloa Bay. And if you're standing on the sand looking out towards the ocean, you'll see a little lava tube close to the coast on your right.
The lava caverns and tubes, sea arches, spectacular waves rushing into the coastlines, the Pīpīwai Trail, and sea cliffs are a few of this beach's key attractions.
5. Poipu Beach Park, Kauai
You should undoubtedly visit Poipu Beach Park in Kauai if you enjoy surfing. In addition to the sunny beaches, there are places where inexperienced swimmers may swim and snorkel.
However, there is a surf break over a reef that is ideal for experienced surfers due to the extremely difficult waves.
As well as these activities, you can also go whale watching or snorkeling. And there may even be a few monk seals hanging out along the coast!
6. Manini'owali Beach, Kona
It's a terrific location for anyone who enjoys surfing, even though the winter's waves can get rather harsh.
And if you enjoy snorkeling, you could spot some stunning tropical fish or a few sea turtles swimming beneath the coral and underwater stones. You could come across one or two dolphins on occasion.
You should be aware that there isn't much shade at the beach, so bring appropriate clothing.
Bring comfortable shoes, too, because you have to cross 10 feet of lava rocks to reach to this spotless white sand beach. Although the descent is a little rough and steep, it is completely manageable, even if you are with children.
7. 'Mauna Kea' Beach
This is the beach you should visit if you want to see something that seems like it was taken from out of a postcard. It is near Hapuna Beach State Park and is situated behind the Mauna Kea Hotel.
Since there aren't many parking spots, I advise making a day trip out of visiting Mauna Kea and arriving early in the morning. This beach is pure bliss since it is so small, calm, and private.
It's the ideal location for activities like snorkeling, boogie boarding, swimming, beach games with the whole family, and simply strolling along the shore.
8. Polihua Beach, Lanai
Lanai is well-known for its immaculate tropical beaches and world-class snorkeling.
If you want to get away from it all, there is no better place to go than this remote white sand beach that spans for two kilometers along Lanai's northeastern border.
There is a lot to do at Polihua Beach, even if swimming is not advised thanks to the strong currents.
For picturesque Instagram shots, leisurely beach strolls, all-day sunbathing, and picnicking with friends, Polihua is the ideal destination.
Humpback whales are known to come fairly near to the coastline, so if you visit this magnificent little bit of heaven, you can go on a wonderful humpback whale-watching tour.
9. Kapalua Bay, Maui
This lovely, quiet beach is famous for SUP-boarding, snorkeling, body surfing, kayaking, swimming, and boogie boarding due to its tranquil bay waters.
Set out your towels and beach chairs, then get your snorkel ready.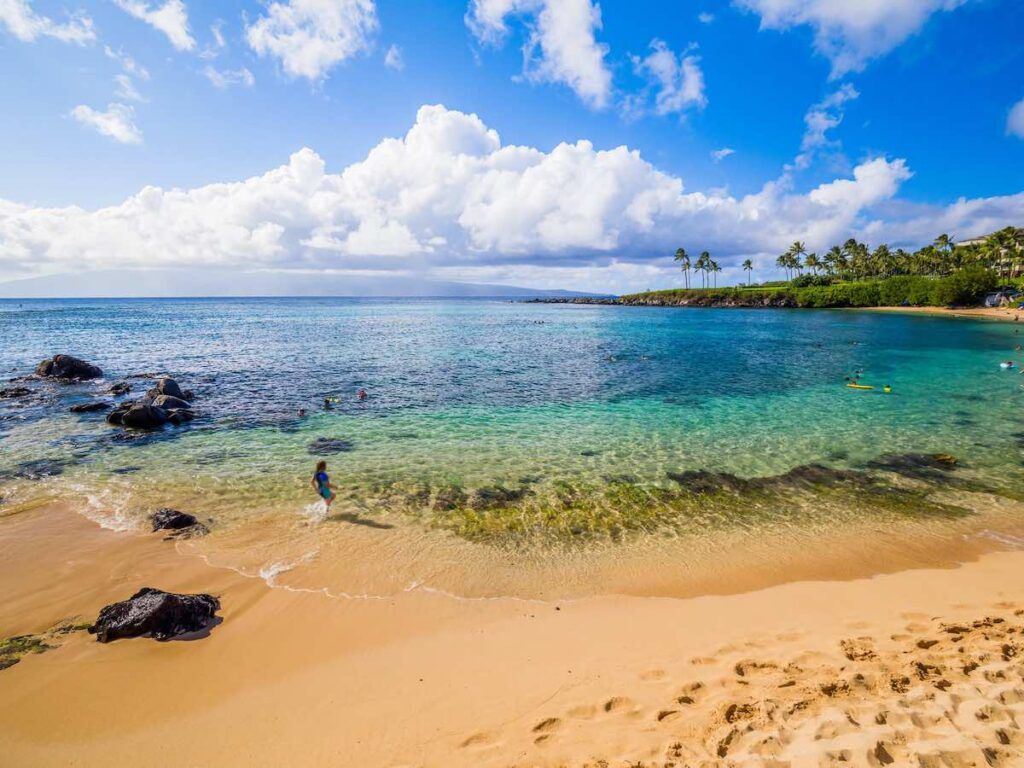 Be prepared to see large sea turtles, corals, oysters, soldierfish, boxfish, eels, pufferfish, and parrotfish, depending on where you go snorkeling. In this picture-perfect beach, you'll undoubtedly feel as though you're trapped within an aquarium.
Just keep in mind that since turtles are federally protected, you should avoid handling them if you see any.
Hawaii Proposal FAQs
How do you propose?
Make sure you and your partner are on the same page about ultimately getting married before you prepare your proposal. In such a situation, give some thought to what you want to tell your spouse and if there are any ways you could make what you say more important or extra special. Typically, you'll offer the ring when you propose, you could always make a plan to choose one together after the proposal.
How long is a proposal speech?
Keep it concise and sweet. Knowing how much to say while making a proposal is crucial, as is getting the length just right. Your proposal should run about a minute or two. Your partner can start to feel uncomfortable and uneasy if you go on too long!
Should I have photos of the proposal taken?
While not required, it could be a wonderful way to preserve this precious memory. You could either utilize the self-timer on your own camera or hire a professional photographer (who will hide while taking pictures).
Hawaii Beach Proposal Ideas Wrap Up
By now, you should have a ton of ideas for proposing on the beach in Hawaii, including exactly where to pop the question! And we even threw in a few other ideas like luaus or romantic dining experiences. No matter what you choose, we wish you the best of luck!
Loving this list of ideas for proposing on the beach in Hawaii and want to know what to do after you propose? Find out my top romantic things to do in Hawaii! Plus, find out the most romantic resorts on Oahu, Maui, Big Island, and Kauai!