Are you thinking about getting engaged in Hawaii and want to capture the moment? Check out this guide to booking Hawaii engagement photos!
This guide to booking Hawaii engagement photos contains affiliate links which means if you purchase something from one of my affiliate links, I may earn a small commission that goes back into maintaining this blog.
Are you thinking about popping the question in Hawaii? Or are you recently engaged and heading to Hawaii?
A good set of Hawaii engagement photos is key to a successful wedding. Not only will they capture the love and happiness before your big day, but they'll also give you beautiful memories to last a lifetime.
And luckily, getting great photos doesn't have to be expensive or difficult.
As someone who has visited Hawaii more than 40 times, I know all the best spots for stunning Hawaii engagement photos – from beaches and waterfalls to lush rain forests and dramatic volcanoes.
Keep scrolling to find out how to book affordable Hawaii engagement photos that you'll want to share with the world.
Want to skip all the planning and just access my detailed Hawaii itineraries complete with daily schedules, fun activities, and travel hacks? Click the button below.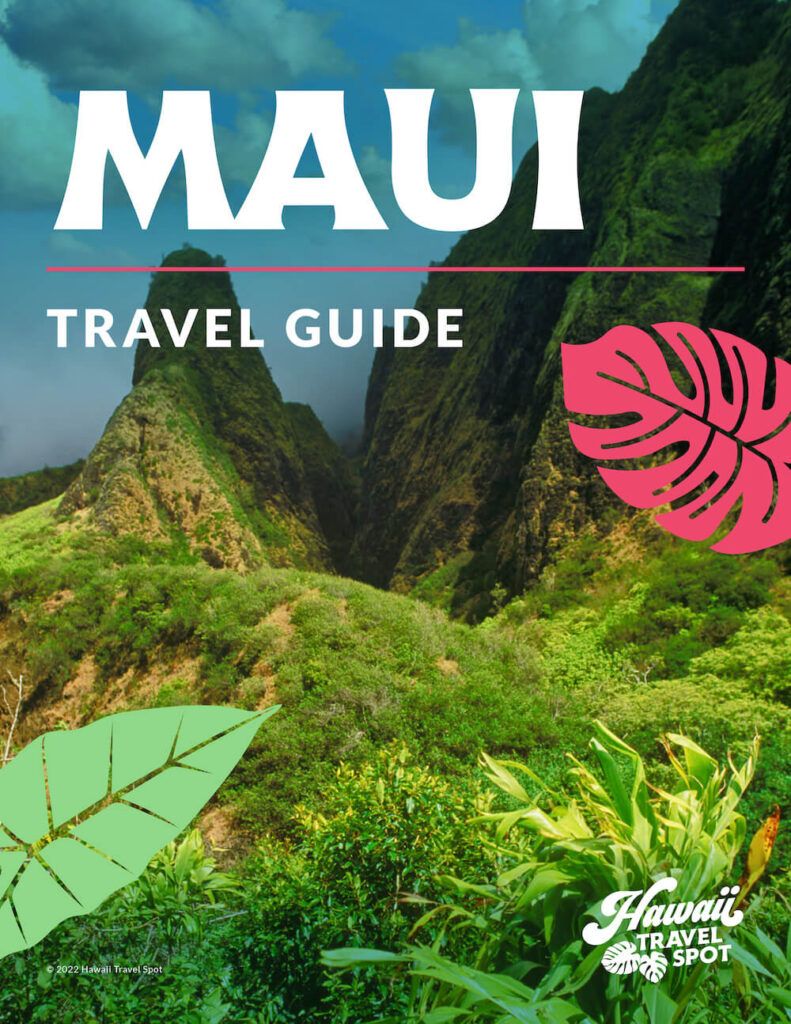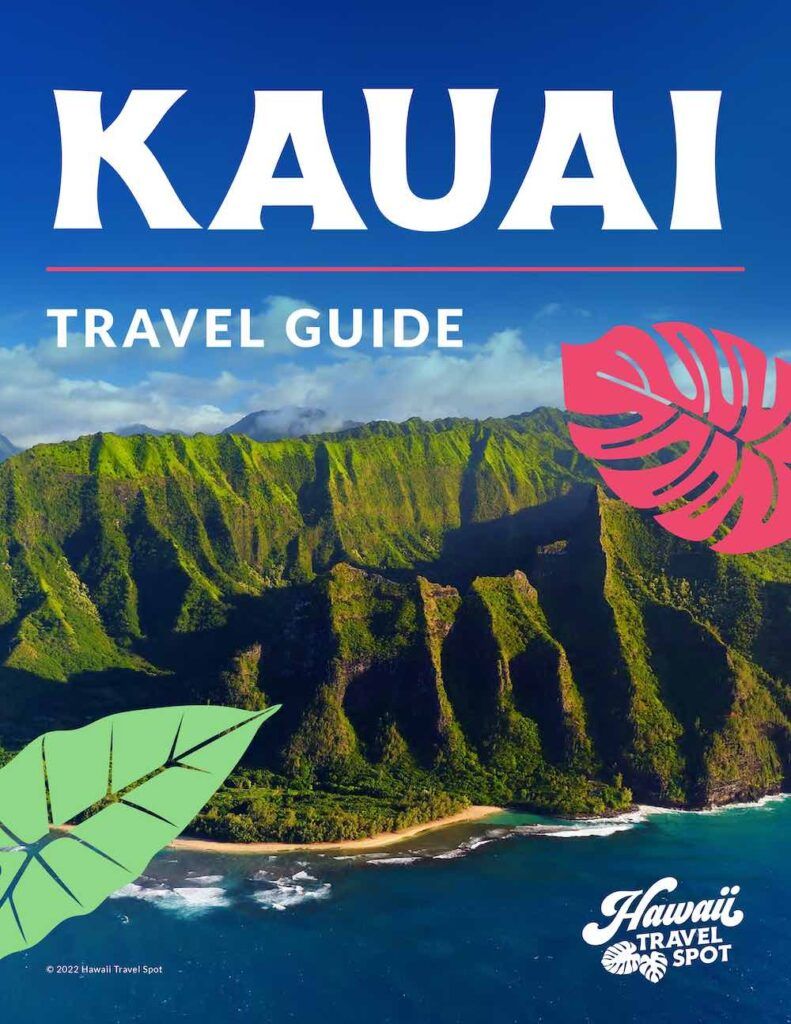 What is an Engagement Session and Why Do People Do Them?
An engagement session is a pre-wedding photoshoot that captures the joy, love, and excitement of a couple's engagement period.
The term "engagement session" is often used interchangeably with "engagement photos" or "engagement photoshoot."
There are several reasons why people choose to do engagement sessions:
Celebrate the Engagement
The engagement period is a special time in a couple's relationship, and an engagement session captures those unique moments and emotions.
Save-the-Date and Wedding Website
The photos taken during the engagement session are often used for save-the-date cards, wedding invitations, or a wedding website.
Get to Know the Photographer
Engagement sessions provide an opportunity for the couple to work with their wedding photographer before the big day. It helps build rapport and allows the couple to feel more comfortable in front of the camera.
Memorable Locations
Engagement sessions can take place at meaningful or picturesque locations that might be different from the wedding venue.
Display Photos
A lot of brides like to have framed photos at their bridal showers or wedding. It's an easy way to have a "nice" photo of the couple.
When it comes to having an engagement session in Hawaii, the islands offer a stunning backdrop with their beautiful beaches, lush tropical forests, dramatic cliffs, and vibrant sunsets.
An engagement session in Hawaii allows couples to capture their love amidst some of the most breathtaking natural scenery in the world, creating memorable images that they will cherish for a lifetime.
How Much is a Photo Shoot in Hawaii?
The cost of a photoshoot in Hawaii can vary significantly depending on several factors, such as the location, the length of the session, the number of photos provided, and the experience level of the photographer.
A typical professional photographer in Hawaii may charge anywhere from $250 to over $1,000 for a standard engagement or portrait photoshoot.
Flytographer, a platform that connects travelers with local photographers, is known for its affordability and quality.
Flytographer's rates start around $285 for a 30-minute session, which includes 15 photos. They also have 1-hour photo sessions for $385 (includes 30 photos), 90-minute sessions for $535 (includes 45 photos), or 2-hour sessions for $650 (includes 60 photos).
This makes it a great option for couples looking for professional engagement photos without a high price tag. Get 10% off your first Flytographer photo session!
Maui Engagement Photographers
There are 11 Maui photographers you can book through Flytographer to capture your special moment.
Maui Proposal Ideas
There are tons of romantic things to do on Maui that are great for proposals.
Haleakala National Park is home to the world's largest dormant volcano. A proposal at sunrise, when the first light of day paints the sky in spectacular colors, can be an unforgettable experience.
Maui is known for its beautiful beaches. Plan a beach picnic at a secluded spot and propose as the sun sets, creating a stunning backdrop.
Or you can enjoy one of the many Maui restaurants with a view. Choose one in West Maui or Wailea if you want an epic sunset view.
Where to Have a Maui Engagement Shoot
Maui is full of stunning locations perfect for an engagement photoshoot. Here are some of the most picturesque spots:
Makena Cove (Secret Beach)
This secluded beach, also known as Secret Beach, is perfect for a romantic photoshoot with its lush greenery, dramatic black lava rocks, and turquoise waters.
Kapalua Bay
With its golden sand, palm trees, and crystal-clear water, Kapalua Bay offers a quintessential Maui backdrop.
Po'olenalena Beach
This is a beautiful, quiet, and sunset-friendly beach near Maalaea, Kihei or Wailea on the South Shore.
Oahu Engagement Photographers
There are 6 Oahu photographers you can book through Flytographer to capture this special event.
Oahu Proposal Ideas
You'll find plenty of romantic things to do on Oahu that work for proposals.
Known for its stunning sunrises, proposing at Lanikai Beach as the sun comes up could be a beautiful and intimate moment.
Waikiki Beach is the perfect spot for a romantic sunset proposal, followed by a celebratory dinner at one of the many nearby romantic restaurants.
If you both enjoy nature and a bit of adventure, take a hike up to Manoa Falls and propose with the spectacular waterfall as your backdrop.
A hike up to the Diamond Head State Monument can offer breathtaking views of Honolulu, making it a perfect location for a proposal.
Where to do Oahu Engagement Photography
Oahu is home to stunning landscapes, lush greenery, and gorgeous beaches, offering a variety of beautiful settings for engagement photos.
Here are some fantastic locations for an engagement shoot:
Lanikai Beach
This beach is famous for its crystal clear waters and stunning sunrise views. The two offshore islands, the Mokuluas, create a unique backdrop.
Waimea Bay
Located on the North Shore, Waimea Bay is known for its large rock formation and beautiful sandy beach.
Byodo-In Temple
Located at the foot of the Koolau mountains, this beautiful temple within the Valley of the Temples Memorial Park creates a serene and unique setting.
Kualoa Beach
With its dramatic cliffs, lush greenery, and white sand, Kualoa Beach is an amazing Oahu photography spot!
Kauai Engagement Photographers
There are 3 Kauai photographers you can book through Flytographer to capture this special event.
Kauai Proposal Ideas
There are lots of romantic things to do on Kauai that are cool for proposals.
Propose during a sunset cruise along the breathtaking Na Pali Coast, a truly unforgettable experience.
Known as the "Grand Canyon of the Pacific," Waimea Canyon's beauty is unmatched. A proposal during a helicopter ride will be as grand as the canyon itself.
Hanalei Bay's idyllic setting provides the perfect backdrop for a beach proposal. As the sun sets, get down on one knee and pop the question.
Kauai is home to several gorgeous waterfalls. Consider a hike to Hanakapiai Falls for a proposal surrounded by natural beauty.
You could also book a romantic restaurant on Kauai. Choose one in Poipu if you want to catch an amazing sunset.
Where to Have a Kauai Engagement Photography Session
Kauai, known as the "Garden Isle," is known for its lush landscapes and stunning beaches, making it a perfect location for an engagement photography session.
Here are some of the most picturesque spots:
Hanalei Bay
With its long sandy beach and backdrop of lush mountains and waterfalls, Hanalei Bay is a dreamy location for engagement photos.
Poipu Beach
Known for its golden sand and clear water, Poipu Beach offers a classic beach setting for your engagement photos.
Shipwreck Beach
Another gorgeous Kauai beach is Shipwreck Beach with beautiful views.
Moloa'a Bay
Surrounded by lush forests, Moloa'a Bay is the perfect spot to take in a stunning Hawaiian sunset.
Kilauea Lighthouse
The lighthouse, along with the stunning cliffs and ocean views of Kilauea Point, can offer a unique and charming setting for your photos.
Big Island Engagement Photographers
There are 5 Kona photographers you can book through Flytographer for your photo session.
Big Island Proposal Ideas
There are tons of romantic things to do on the Big Island that are great for proposals.
Recognized as one of the most beautiful beaches in Hawaii, a sunset proposal at Hapuna Beach would certainly be memorable.
For adventurous couples, a drive up to the summit of Mauna Kea offers unbeatable stargazing opportunities. A proposal under the stars would be truly unique.
Imagine proposing with an active volcano as your backdrop! You can take a guided tour of Hawaii Volcanoes National Park or even a helicopter ride for a proposal that's truly out of this world.
A proposal with the stunning Akaka Falls cascading in the background would be both romantic and dramatic.
You could also do it at a romantic restaurant in Kona. These are amazing right at sunset.
Where to Have a Kona Engagement Session
Kona, on the Big Island of Hawaii, is home to beautiful beaches, historic sites, and stunning natural wonders, making it a great place for an engagement session.
Here are some locations you may consider:
Kua Bay (Manini'owali Beach)
This beautiful beach with white sand and turquoise water can serve as the perfect backdrop for your photos.
Old Airport Beach Park
This park offers a long sandy beach, lava rock backgrounds, and stunning sunset views.
Kailua Village (Kailua-Kona)
This charming seaside town offers a variety of settings, including the bustling Ali'i Drive, peaceful sea walls, and historic sites like Mokuaikaua Church.
Pauoa Bay Beach (Fairmont Orchid Beach)
Enjoy this picturesque Hawaiian beach located in front of the Fairmont Orchid Resort in Waikoloa.
What to Wear for an Engagement Session in Hawaii
Choosing what to wear for an engagement session is important as it will influence the overall look and feel of your photos.
In Hawaii, you have the opportunity to play off the natural beauty of the islands. Here are a few tips:
Comfort First
You'll likely be walking, sitting, and standing in various outdoor locations. Choose outfits that are comfortable and make you feel confident.
Coordinate, Don't Match
Both of you should aim to coordinate your outfits in terms of style and color palette. However, avoid wearing matching outfits, as it can look too coordinated.
Choose Light, Natural Fabrics
Light, flowing fabrics photograph well and are appropriate for Hawaii's tropical climate. Think linen, cotton, and chiffon.
Pops of Color
Consider incorporating some color into your outfits. This could be through accessories or the color of your clothes. Avoid overly bright colors that might clash with the natural backdrop.
Consider the Location
If you'll be on the beach, a flowy dress can look beautiful. If you're headed up to the mountains, more casual, comfortable clothing might be appropriate.
Dress it Up
While you want to be comfortable, don't be afraid to dress up a bit. Elegant and classic styles will stand the test of time in your photos.
Bring a Change of Clothes
For a variety of shots, you may want to bring a change of clothes. This could be a casual outfit and a more formal one.
Mind the Wind
Hawaii can be breezy, especially by the ocean. Avoid very short dresses, wrap dresses, or skirts that can be caught by the wind.
Remember, these photos are a celebration of your love and commitment to each other, so your comfort and personal style should be the priority.
Hawaii Engagement Photography FAQs
How soon is too soon for engagement photos?
If you want to use engagement photos for save-the-date cards, invitations, or a wedding website, you might want to have the photoshoot at least 6-9 months before your wedding. This allows ample time for photo editing and for you to get your cards printed and mailed.
What are some popular locations for engagement photoshoots in Hawaii?
There are countless beautiful spots, but some favorites include the pristine beaches of Waikiki, the dramatic cliffs of the Na Pali Coast in Kauai, the lush Waimea Valley, the picturesque Lanikai Beach, or the serene Byodo-In Temple.
Do I need to hire a local photographer for my engagement shoot in Hawaii?
While you can bring a photographer from home, hiring a local photographer can be beneficial as they'll have intimate knowledge of the best and least crowded times to shoot at specific locations.
Do I need to get a permit to shoot at public locations in Hawaii?
Yes, many public and state parks require permits for professional photography. Your photographer should be able to guide you through this process.
What's the best time of day for our photoshoot in Hawaii?
Golden hour, the hour after sunrise and the hour before sunset, is typically the best time for photoshoots because of the softer, warm lighting.
What should we wear for our engagement photoshoot in Hawaii?
Wear something that makes you feel confident and comfortable. Natural, lighter tones tend to work well with Hawaii's lush scenery and beach settings.

Can we include Hawaiian cultural elements in our shoot?
Yes, but always approach with respect and understanding. If unsure, ask your photographer or local advisors for guidance to ensure cultural sensitivity.
What happens if it rains on the day of our photoshoot?
Hawaii's weather can be unpredictable. Most photographers are used to this and have a backup plan. They might choose a different location or reschedule for another day.
How to Book Your Hawaii Vacation Photographer
Once you have decided where you'd like to take photos in Hawaii, it's super easy to book. Just head to the Flytographer website and choose your location, photographer, and preferred route.
If your photographer is unavailable, Flytographer will reach out to other ones to get you all set-up, stress-free! Get 10% off your first Flytographer photo session!