Are you thinking about eloping in Hawaii or planning a Hawaii destination wedding? Keep scrolling to find out everything you need to know about getting married in Hawaii.
This guide to getting married in Hawaii contains affiliate links which means if you purchase something from one of my affiliate links, I may earn a small commission that goes back into maintaining this blog.
Getting married in Hawaii is a dream come true for most people, and it's no wonder why.
The Hawaii destination wedding includes lovely sunsets on pristine beaches, feasting on local specialties, and sharing quiet moments under starlit skies.
Hawaii's striking islands make the perfect setting to come together and celebrate one of life's most important moments. Micro weddings for those who like things simple, or extravagant celebrations for those who love to party, Hawaii offers it all.
Read on to learn how you can make your wedding-cation one that you will remember and cherish forever.
Want to skip all the planning and just access my detailed Hawaii itineraries complete with daily schedules, fun activities, and travel hacks? Click the button below.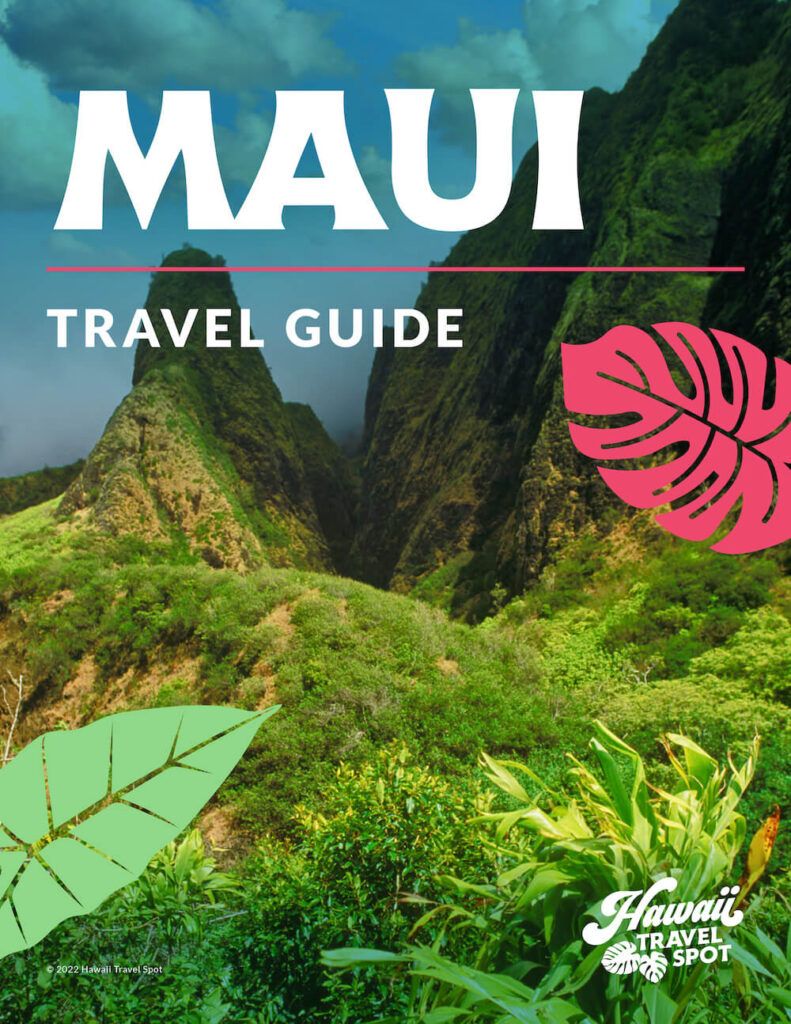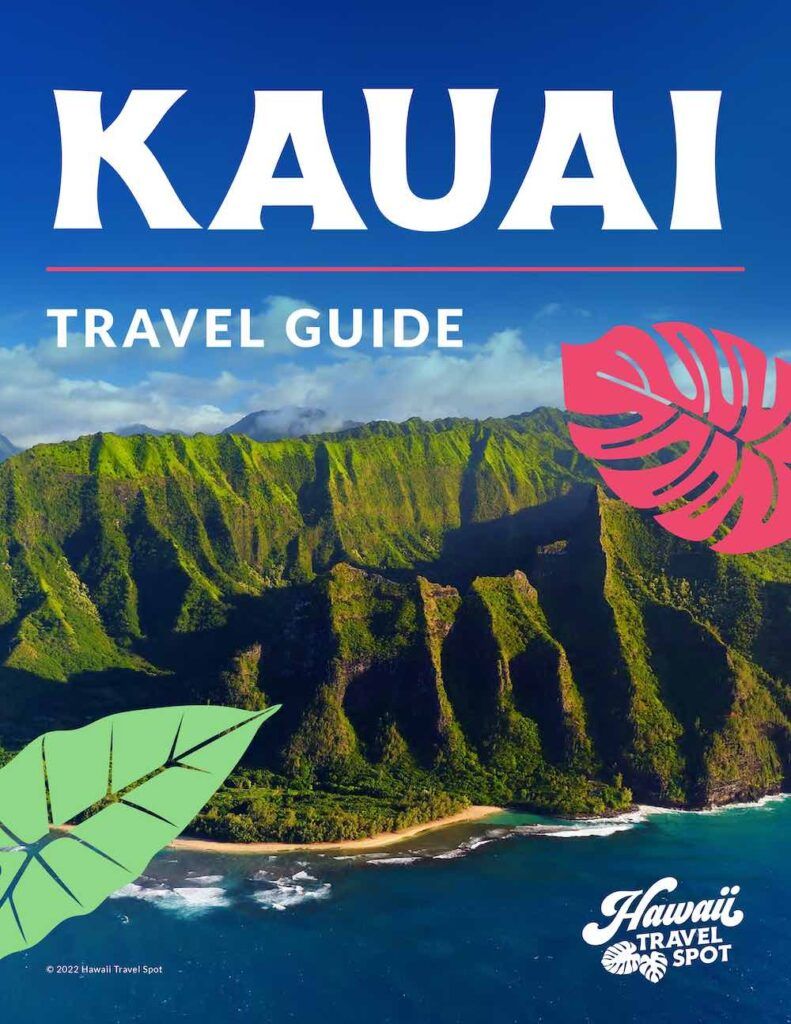 What's the Best Month to Get Married in Hawaii?
While Hawaii is typically blessed with sunshine and warmth all year round, the picture-perfect islands do have peak seasons. Wedding season is usually between March and August and during the holiday season between December and January.
For fewer crowds, better pricing, and more intimate weddings, the late spring and fall months are ideal. Another perk to planning your wedding during off-season months is saving on airfare and accommodations. This includes after Spring break (mid-April to early June and September to mid-December).
Which Island in Hawaii is Best for Weddings?
A destination wedding in Hawaii is ultimately about the celebration of love. With a variety of beautiful spots to choose from and many different customs across each island, getting married in Hawaii requires a bit of research.
While there are technically eight islands to choose from, picking one of the Big 4: Kauai, Maui, Oahu, and The Big Island, is probably best for a Hawaii destination wedding.
If your dream wedding includes an escape to a tropical paradise, the Garden Isle of Kauai is the best for an intimate Hawaii beach wedding.
There are also tons of places to host a bachelorette party in Hawaii, no matter which island you choose.
Save Money with Points
Here are the best credit card offers for people who travel and want to use points to pay for airfare and hotels in Hawaii.
How Long Does it Take to Get a Marriage License in Hawaii?
If you're getting married in Hawaii, one of the first things to check off your to-do list should be acquiring a wedding license. The Department of Health and Human Services issues a Hawaii wedding license through an online portal, which can be completed up to a year in advance of D-Day.
The next step is for you and your to-be spouse to book an appointment with a Hawaii licensed marriage agent. They will issue you your marriage license. Meet the agent in person, verify the required documents (printed copy of the license application receipt and a government-issued photo ID). Then walk out in about 30 minutes, ready to get hitched.
Once you've tied the knot, it takes about three weeks for the license to reach you. But if you are in a rush, the marriage license agent can get you an expedited copy for an additional fee of $10.
Why You Should Get Married in Hawaii
Marriage is a celebration of love and union. The sacred customs of Hawaii, the gentle nature of the islands, and the atmosphere of warmth all together make it the dream wedding destination for people across the world.
Moreover, while a destination wedding might seem like a luxury, in reality, it can turn out to be very affordable if done right.
Limiting the guest list, combining the wedding and honeymoon location, and hiring a planner can go a long way in keeping your budget in check. This way, one can pair dreams of traveling the world and experiencing new places with loved ones with their very own vision of a fairytale wedding.
Providing an idyllic backdrop for a wedding, the sandy shores, blue waters, and swaying palm trees define a tropical paradise.
In Hawaii, even the simplest of events can turn extraordinary. So, just imagine what a truly momentous event the union of two souls can be.
How to Get Married in Hawaii
Getting married in Hawaii, just as anywhere else, requires a wedding officiant. Fortunately, all that is required is that the officiant get ordained. The simplest way being through the Universal Life Church website.
Then, they must hop on to the Hawaii Department of Health website to register for a license to perform a marriage.
While the process needs to be completed at least two weeks before the actual ceremony date, the registration procedure can be done from anywhere that has an internet connection.
Best Places to Get Married in Hawaii
Getting Married on Oahu
The tranquil Haiku Gardens is a fairytale wedding destination come to life. Picture lush green gardens, vibrant flower blossoms, serenading birds, and the majestic Ko'olau Mountains in the background.
With an open Hawaii wedding chapel in case it rains, this is one of the best places to get married in Hawaii.
And for those who wish to sink their toes in the sand as they say "I do," the Turtle Bay Resort offers five miles of a private beach to hold the perfect ocean-front wedding.
The many destination wedding packages in Hawaii available at this hotel. Also, their gorgeous honeymoon suites are another reason to choose it as the venue for your dream island wedding.
Always Flowers 808 Weddings & Events is a great option for expertly curated floral landscapes at your venue. And you can trust Cake Works to set up a centerpiece that will be the talk of the town.
Let Kim Crinella guide you through your ceremony and even curate a personalized and meaningful service for your wedding. HNL Studios are the award-winning wedding professional photographers that you will want to document your special day from the first look to the highlights.
Getting Married on Kauai
Experience the rustic charm of old Hawaii at Waimea Plantation Cottages. Voted the #1 Wedding Venue on Kauai by Hawaii Magazine readers, the resort boasts tropical greenery and breathtaking ocean views.
Spacious for those traveling with family, the lawn area under the Banyan Tree offers an incomparable site for a Hawaii destination wedding.
To mark this special occasion, look up experienced wedding officiant Julie D. Wirtz to create lasting memories for everyone at your wedding.
Island Reflections Photography will do a spectacular job at capturing the expressions and memories of your loved ones. Flowers by Emma is a great option for floral arrangements.
When it's time to begin honeymooning, retreat to Castle Kiahuna Plantation & The Beach Bungalows' dramatic oceanview suite.
Getting Married on Maui
A Mediterranean-style home, the Hui No'eau Visual Arts Center is a historic plantation manor that makes an elegant location to hold a destination wedding in Hawaii.
Host your special event at the solarium or lawn of this captivating campus for extraordinary views of the West Maui Mountains.
After the ceremony, reserve a suite at one of the premier Hawaii wedding resorts on Maui's North Shore. Drive the gorgeous Road to Hana to stay at the Hana-Maui Resort for a night of romance.
Seek out Melia Lucida for not only her phenomenal wedding photography but also her customizable albums of your special day. Pukalani Floral is guaranteed to make your day colorful and fragrant with wedding arches, bridal bouquets, and traditional leis.
Allow Maui Minister to perform heartfelt ceremonies for your Maui wedding day. And entrust Maui Wedding Cakes to bring the wedding cake of your dreams to life. You will not be disappointed.
Getting Married on the Big Island
Kahua Ranch is known as one of the most bewitching wedding destinations in Hawaii. Blue skies, green hills, sparkling ocean views, what more could you ask for?
The venue has an adorable barn, a dining area, a dance floor, and even a rustic Hawaii wedding chapel.
The Four Seasons Resort Hualalai is the most booked resort for honeymooners because of the ocean vistas, large balconies, and many secluded spaces for intimate moments.
Big Island Officiant is known for officiating weddings with traditional insight and wisdom without compromising on making space for personal touches.
As for wedding photography, nobody comes more highly recommended than Aloha Zoe Photography for capturing all of your most precious moments.
Grace Flowers Hawaii is guaranteed to exceed expectations with creative floral arrangements that will capture the attention of your guests. And a wedding cake from Short N Sweet Bakery & Cafe will be the icing on the cake.
Hawaiian Wedding Traditions
Embrace the true spirit of aloha at your Hawaii destination wedding by wearing all white – yes, both the bride and the groom!
In traditional Hawaiian wedding ceremonies, the bride wears a long white holoku, while grooms add a colored sash around their waist. Casual and relaxed wear is most preferred for a wedding at the beach. But do not hesitate to go for a more embellished look if you're holding an indoor wedding.
Part of getting married in Hawaii is about respecting and incorporating local culture and traditions. Exchanging the leis and the sand ceremony are two popular ways to symbolize the love and intertwining of individuals.
No Hawaiian wedding is complete without a lei. Hawaiian wedding leis are made from two or three kinds of flowers that are interwoven. It embodies the love shared between the couple and their loved ones that permeate the special occasion. The leis are eventually exchanged between the partners.
While brides often wear a haku lei resembling a flower crown, grooms wear a maile lei around their neck.
The sand ceremony involves partners combining sand from their individual vessels into one. It denotes the creation of a new union by joining both partners' hopes, dreams, and values in marriage. It also symbolizes the joining of two families.
The rings are washed with salt water from the Pacific Ocean by the officiant in a Koa wood bowl with a Ti leaf. Believed to cleanse the couple from past relationships, this blessing ceremony is done to celebrate new beginnings.
Oli Aloha is a chant meant to welcome the couple and guests. The mele is performed by a local minister and is sung in gratitude at the wedding. It involves narrations of stories of love and greeting.
The blowing of the pū (conch shell) by the kahuna pule to announce significant moments is another tradition that is followed in Hawaiian weddings. It is done to summon the four elements (air, fire, water, and earth) to bear witness to the ceremony.
Pili ā nai kealoha is the ritualistic tying of the hands of the bride and groom. Dark green vines of the maile lei are adorned with white blooms called Arabian jasmine and wrapped around the couple to symbolize enduring devotion.
The final ritual is usually wrapping a lava rock in a ti leaf and leaving this talisman at an altar. It is symbolic of the lifetime commitment made by the couple and represents an offering to the land and nature.
A ukulele player gently strumming away during the ceremony can add a magical touch to your day. As Hawaiian music fills the air, a performance by local hula dancers at your reception is a wonderful addition to consider.
While the traditional Hawaiian wedding song "Ke Kali Nei Au" croons on, let your guests feast on slow-cooked kalua pig at your wedding luau.
Ways to Save Money on a Hawaii Wedding
How to get married in Hawaii without breaking the bank? It might seem impossible but read on to learn how even a low Hawaii destination wedding cost can cover all your needs and more.
First thing first, research your dream wedding location. A planned budget that includes contingencies might be a great place to start. Weddings during months of low tourist inflow are usually more pocket-friendly. So try to make your plans during months that don't have any major holidays and vacations.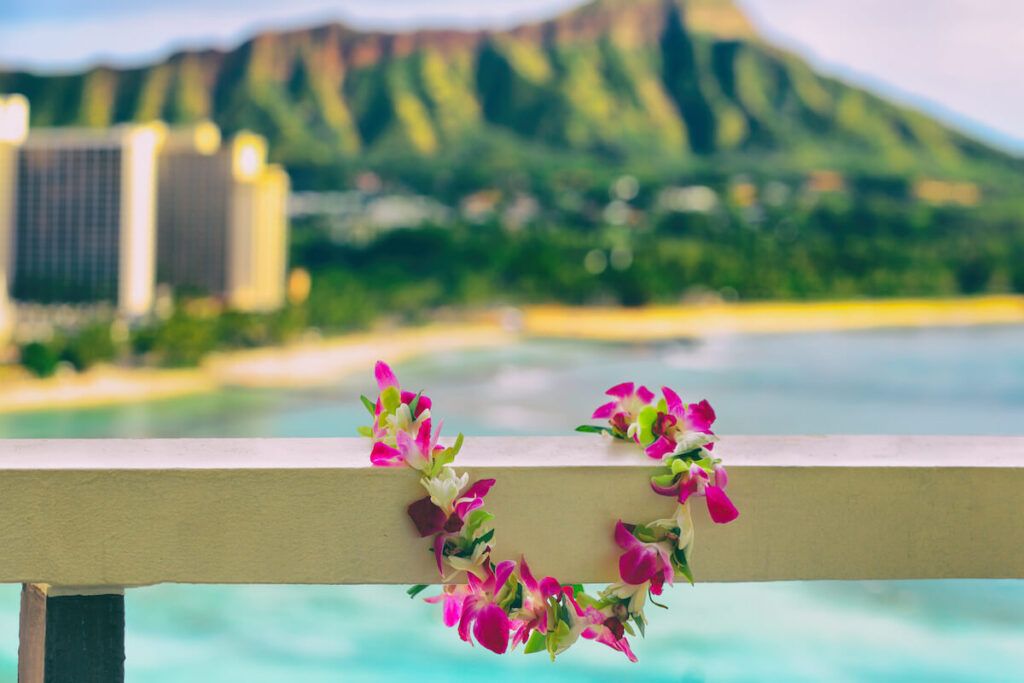 Remember, a good wedding is always quality over quantity. So keep your guest list small to help save on accommodations and airfare. Certain airlines might offer discounts for group travel so keep an eye out for offers.
A Hawaii wedding planner is your best option if you want to sort things without tearing your hair out. They provide information about the most suitable destination wedding packages in Hawaii.
Leaving it to the professionals to coordinate with vendors, photographers, caterers, and makeup artists to iron out the tiny details. This can help you enjoy your special day and even make it more economical.
Getting Married in Hawaii FAQs
How much does it cost to get married at the courthouse in Hawaii?
If an extravagant wedding is not on the cards, or you'd rather spend that money on something else, a Hawaii courthouse wedding may be perfect for you. With the fee for a marriage license costing $60 and the administration fee at just $5, this option is also great for those after a Hawaii wedding on a budget.
Can anyone officiate a wedding in Hawaii?
Asking friends or family to do the honor of officiating your Hawaii wedding ceremony can make your special moment so much more meaningful. Lucky for you, the State of Hawaii allows anybody over 18 to become an officiant and legally perform a marriage.
Should I get a Hawaii wedding planner?
Your big day should be all about you, which is why hiring a Hawaii wedding planner to sweat the small stuff is such a great idea. Picking a local can go a long way in planning the perfect destination wedding. In fact, even a small wedding in Hawaii can benefit from a planner who can look into suitable Hawaii wedding packages for those on a budget. Search for a seasoned wedding planner who knows what they're doing, from booking the ultimate Hawaii wedding venues to hiring a leading Hawaii wedding photographer for the nuptials. 
Getting Married in Hawaii Wrap Up
While getting married in Hawaii can seem intimidating, the end result is guaranteed to be unforgettable. So pack your bags, and head to Hawaii.
There really is no better place to begin a new journey of wedded bliss with your partner than the Islands of Aloha!