Planning a trip to Hawaii and want to go on some unforgettable adventures during your stay? Keep on scrolling to find out where to go ziplining in Hawaii for an epic adventure!
This list of where to go ziplining in Hawaii contains affiliate links which means if you purchase something from one of my affiliate links, I may earn a small commission that goes back into maintaining this blog.
Ready for an adrenaline rush?
Hawaii is known for its incredible beaches, but the islands offer so much more than just sand and sun. Check out this list of the best places to go ziplining in Hawaii for a thrilling adventure you won't forget!
Check out the list below for the best places to go ziplining in Hawaii – each spot offers something unique for visitors.
So whether you're looking for a challenging course or want to fly through the trees on a canopy tour, there's something for everyone.
Soar through the sky on a zipline and take in breathtaking views of the Hawaiian landscape. It's an experience you will never forget!
Keep scrolling to check out my list of where to go ziplining in Hawaii!
Want to skip all the planning and just access my detailed Hawaii itineraries complete with daily schedules, fun activities, and travel hacks? Click the button below.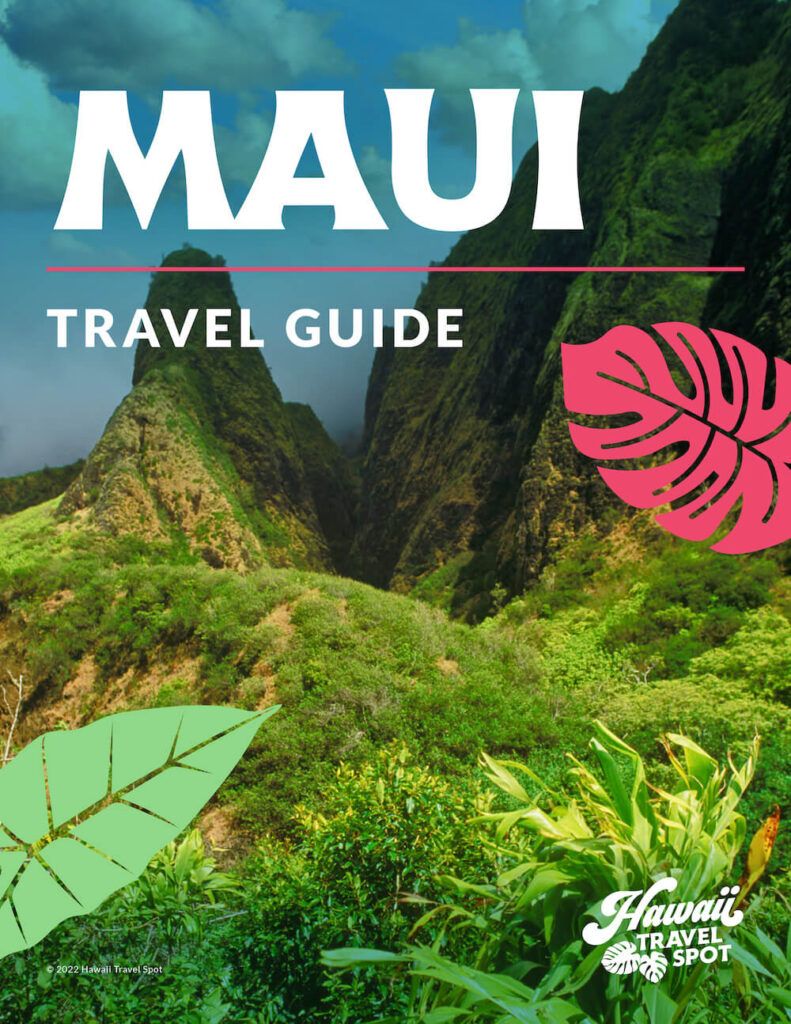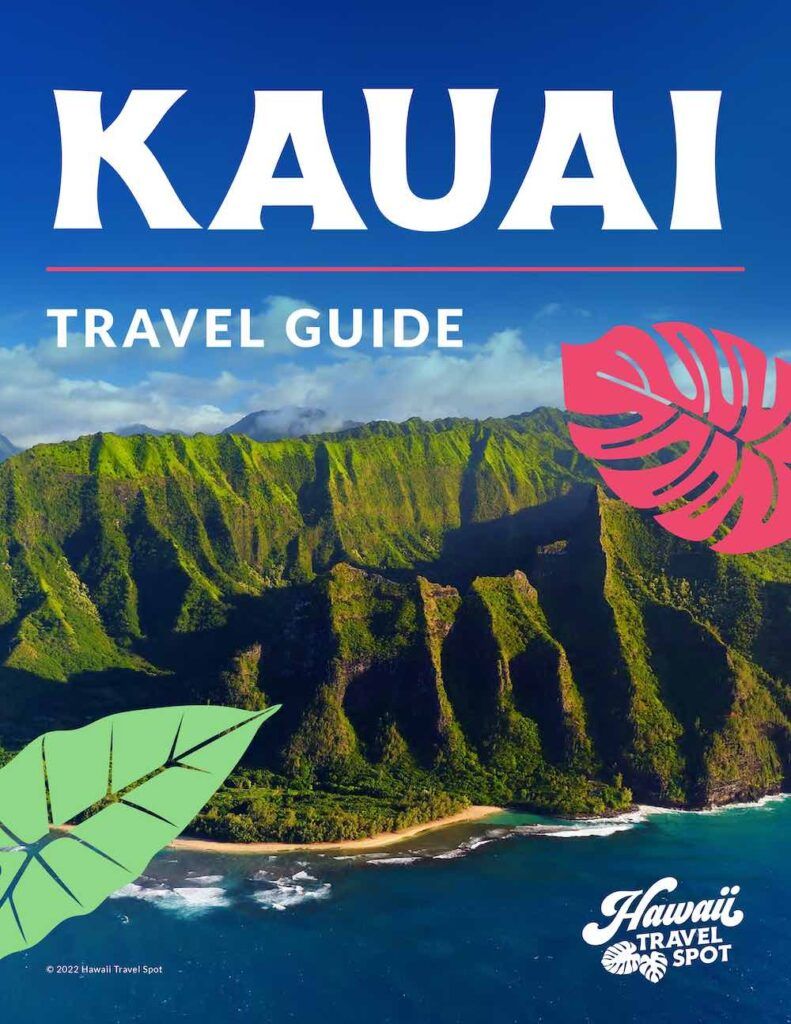 What is a Zipline Canopy Tour?
Created as a way for biologists to get across canopies in the rainforest during the 1970s, the zipline industry soon caught on and now you can find this activity in resorts and camps across the globe.
The island of Hawaii has a lot of different companies you can check out for ziplining, each with its packages and tours for visitors.
Hawaii Ziplining Tips for Beginners
If you are a ziplining noob, there are a couple of things you want to remember that are universal for most providers of zipline tours. You must keep these in mind and abide by the regulations as they can keep you safe and make sure you have as much fun as possible.
1. Make a Reservation Before You Go
Booking your zipline tour in advance can be extremely useful for several reasons.
The main one is that you can reserve the time you need so that your tour doesn't end up interceding with some of your other activities.
There are also many other activities included with your tour, so you may want to take advantage of that as well.
Once you have everything booked, you have confirmation information that lets you track things and make sure that everything goes smoothly. Because you don't want any extra stress on your vacation.
2. Plan for Travel and Tour Time
The zipline tours are a must-do while visiting Hawaii, but it's important to plan your day accordingly. It's really easy to over-schedule in Hawaii without considering the driving time to/from your activities.
GPS ahead of time to figure out how long it will take to get from your resort to the zipline tour. Plus, research the length of a zipline course so you can plan for enough hours there. This will save you a lot of stress.
3. Don't Bring Too Much Stuff
While this may be a given, having loose items on you when ziplining like phones and keys is most definitely NOT allowed. This is not only so you don't lose any of your things, but also for the safety of people who work beneath the zipline, who may be injured if objects are falling from above.
If you do want to take something with you, you definitely want to make sure it is on you tight, as the last thing you want is to lose your electronics while on the zipline!
4. What to Wear Ziplining in Hawaii
The first thing you want to do is look at the guidelines for the tour company to make sure there aren't any clothing restrictions you may be violating.
After that, you want to ensure you have comfortable clothes on along with close-toed shoes, because flip-flops may end up falling off along the zipline.
You also want to make sure that you are prepared for the hot weather, with things like bug spray and sunscreen. Having some fluids to stay hydrated is also a must.
Where to Zipline in Hawaii For an Epic Experience
Ziplining in Hawaii (Big Island)
KOHALA ZIPLINE
One of the coolest zipline packages is Kohala Zipline, which has a couple of different packages that you can choose from.
You can take just a couple of hours out of your day to take a look at the Kahola canopy, or you can spend the whole day checking out the forest and taking your time exploring this incredible nature reserve! Check the latest rates and more information.
You can also check out the Kohala Canopy Adventure, which has a three-hour canopy tour that brings you along nine ziplines and five sky bridges. Or you can check out the 8-hour version with full immersion within the forest and even a chance to swim at a waterfall.
UMAUMA FALLS ZIPLINE
For those who want to check out zip lines with smaller travelers, Umauma Falls Zipline Skyline is definitely something you want to check out.
The tours are about an hour and a half long, which makes them perfect if you want a short activity that won't take too long. You will get to check out the river gorge from a high vantage point and get some amazing views of waterfalls as well! Check latest rates and more information.
KOLEKOLE FALLS ZIPLINE
You can also take a look at the Kolekole Falls Big island Zipline Adventure, which will take you on a whopping seven zip lines that will bring you soaring above waterfalls and valleys.
This zipline in Hawaii was voted the best in all of Hawaii, so be sure to check the latest rates and more information.
Where to go Ziplining on Kauai Hawaii
OUTFITTERS KAUAI
Many travelers will claim that the Kauai ziplining is some of the best in all of Hawaii, which I would definitely agree with, considering it is the home of the largest zipline in Hawaii.
If you happen to be going to this island, then Outfitters Kauai is a great choice if you want to check out a lot of different things to do that are popular, and happen to include the longest zipline in Hawaii!
There are also ways to incorporate biking tours and kayak tours into your zipline tour if you check out Kauai Hawaii adventure to get some extra packages you can add to make the best adventure possible! Check latest rates and more information.
KOLOA ZIPLINE FLYIN' KAUAIAN
Suppose you want to soar above a sugar plantation and some of the most famous movie sites. In that case, the three-and-a-half-long adventure with Koloa Zipline Flyin' Kauaian Adventure is an amazing place that brings you to fly above the Old Koloa Sugar Mill.
Like Superman, the Flyin' Hawaiian Harness is a cool way to soar above the skies head first! It is awesome because you don't have to hold on to anything, making this one of the best zip lines that you can check out in Hawaii. Check latest rates and more information.
SKYLINE HAWAII
Another great option in Kauai is Skyline Hawaii, which has five and 8-line versions of their canopy tour. They also have the only plank launch in Hawaii and were voted one of Hawaii's best zipline companies! Check latest rates and more information.
Where to go Ziplining in Maui Hawaii
KAPALUA ZIPLINE
On Maui's west side, you will find the Kapalua Zipline, which can provide you with adventures that last the whole day, which will take you on a science drive to the top of the forest you will eventually get to go on three different ziplines at the top! Check latest rates and more information.
You'll soar above the landscape at freeway-like speed, and this zipline also happens to be the home of the Kapalua Bridge, which is the longest suspension bridge you can find in the country.
If you are staying in Kaanapali or Lahaina, this has got to be something you check out!
CAMP MAUI ZIPLINE
On the North Shore, you can also check out the Camp Maui Zipline Tour, where kids as young as five years old can get in on the fun, which makes a great activity if you are on vacation with younger travelers.
Suppose you have ever wanted to feel like you are flying among the trees. In that case, you finally have your opportunity to do so with seven different ziplines to check out and some spectacular views of the Pacific Ocean along the way. Check latest rates and more information.
Your harness has a special harness system that allows you to move in any way you want, so you can spin around and have the time of your life on this great zipline on the Maui tour.
Where to go Ziplining in Oahu Hawaii
CLIMBWORKS
Don't count Oahu out, as this island also has some of the most extraordinary zip lines.
If you are a beginner to the ziplining scene, then you may want to check out CLIMBWORKS, who hope to help those conquer their fears in an environment that is comfortable and safe for guests, whilst also larnin more about the North Shore of Oahu. Check latest rates and more information.
KUALOA RANCH
The gorgeous Kualoa Ranch brings visitors onto this private nature reserve to take a ride on the ziplines they have on site.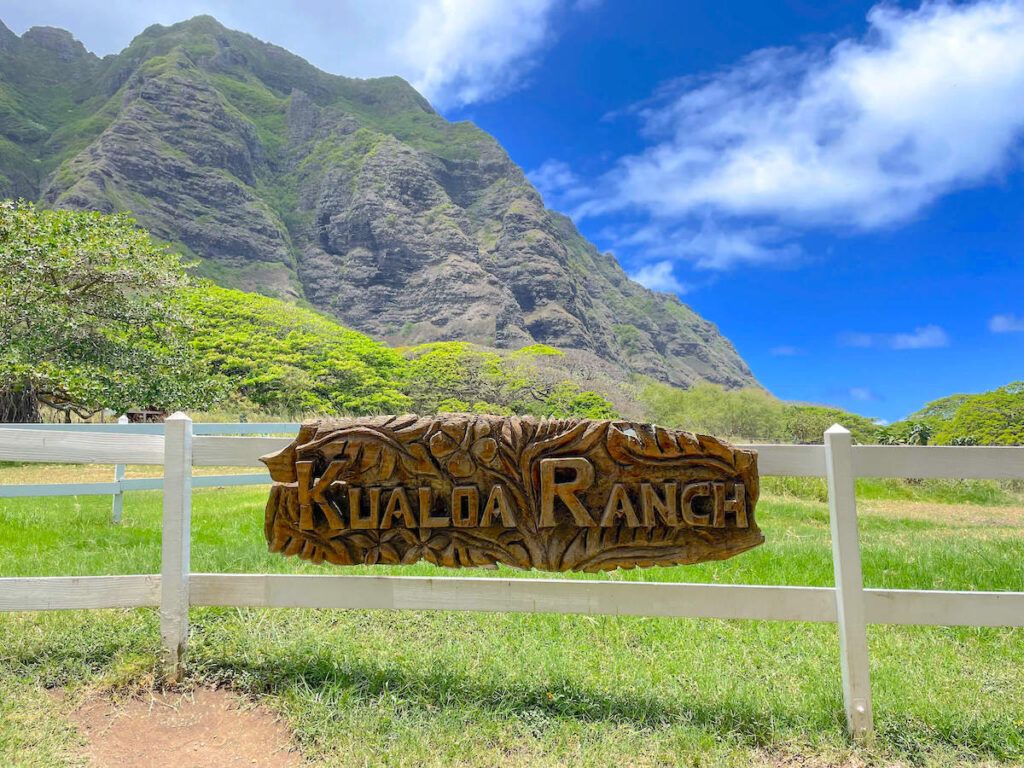 The ranch also has a ton of cool activities, like horseback riding, kayaking, and ATV adventures, in addition to ziplining. Check latest rates and more information.
CORAL CRATER ADVENTURE PARK
You can similarly go to a place with all sorts of amazing activities at Coral Crater Adventure Park, which has zipline tours along with off-road adventures that can make a great family adventure and even a birthday party! Check latest rates and more information.
Hawaii Zipline FAQs
Which Hawaiian island has the best zipline?
While all of the islands have some great places for ziplining, one of the best has got to be Kauai, which has some of the most amazing views in all of Hawaii. A lot of the companies also have packages coupled with ziplining that will provide you with extra outdoor activities.
What is the weight limit for ziplining in Hawaii?
Generally, for safety reasons, the maximum weight for ziplining is 250 pounds, the minimum is 60 pounds, and you have to be taller than 4 feet.
What is the longest zipline in Hawaii?
The longest zipline course in Hawaii is Flyin Hawaiian, which is the longest single line in Hawaii. It also has the highest elevation on the island, going 600 feet above the valley!
Hawaii Ziplining Courses Wrap Up
From giving you amazing views of beaches to the breeze of lush rainforests, soaring through the air on a zipline is truly an amazing experience that will make your experience of Hawaii unforgettable.
Hopefully, you get the chance to check out one of these zip lines so you too can make some of the most amazing memories during your stay!