Are your planning your first Hawaii vacation and don't know what to do? You'll want to check out my ultimate Hawaii bucket list before planning your next trip to Hawaii!
This Hawaii bucket list contains affiliate links which means if you purchase something from one of my affiliate links, I may earn a small commission that goes back into maintaining this blog.
Beaches and cocktails may be the first things that pop to mind when you think of Hawaii, but there's a lot more to this island state than meets the eye!
Hawaii is made up of 8 different islands which come with a wide array of landscapes, activities, and incredible things to do. Think volcanoes, jungles, dreamy beaches, and underwater adventures to get a pretty good picture of what the Aloha State has to offer.
If you're planning a trip to Hawaii and still find yourself wondering what to do during your time here, we've put together a list of some of the best things to do for your Hawaii bucket list.
Want to skip all the planning and just access my detailed Hawaii itineraries complete with daily schedules, fun activities, and travel hacks? Click the button below.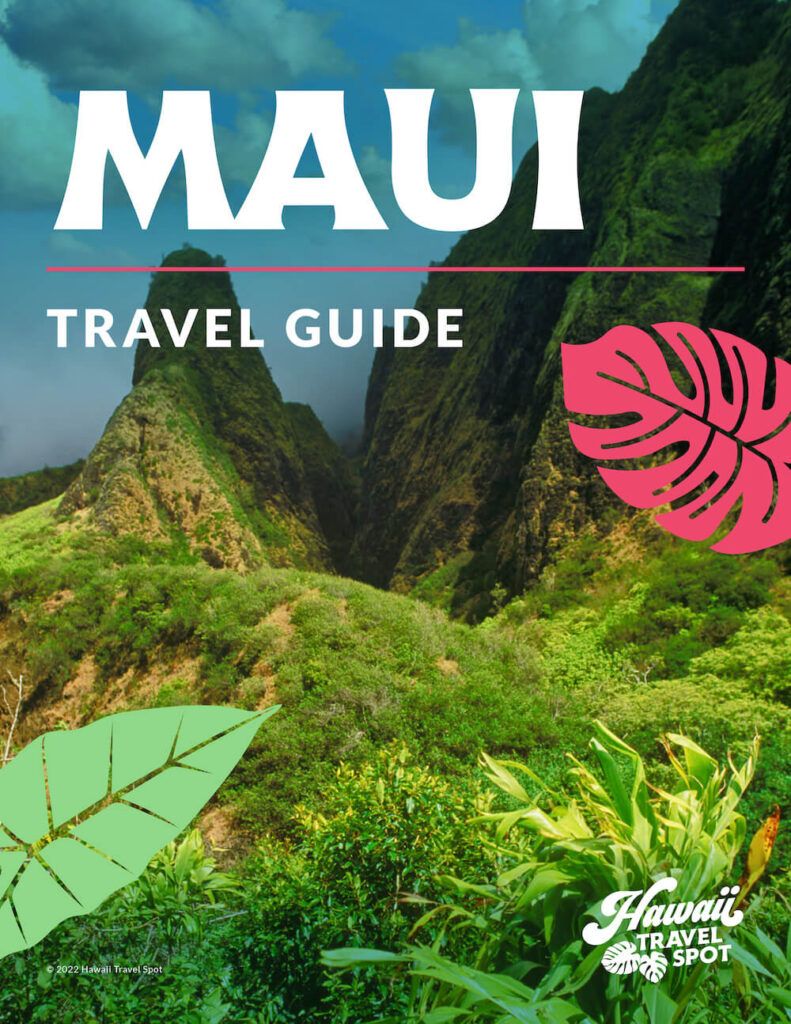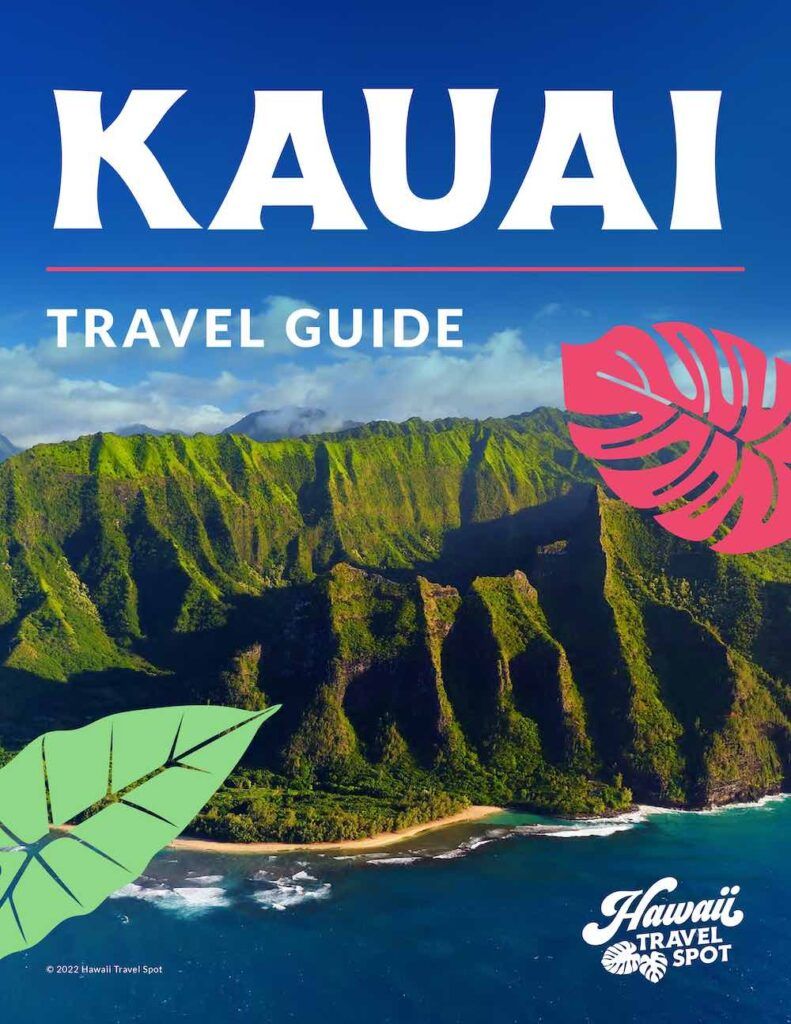 The Ultimate Hawaii Bucket List
1. Go on a night dive to meet manta rays
If a unique underwater experience is what you're after, a night dive to spot manta rays may just be what you're looking for!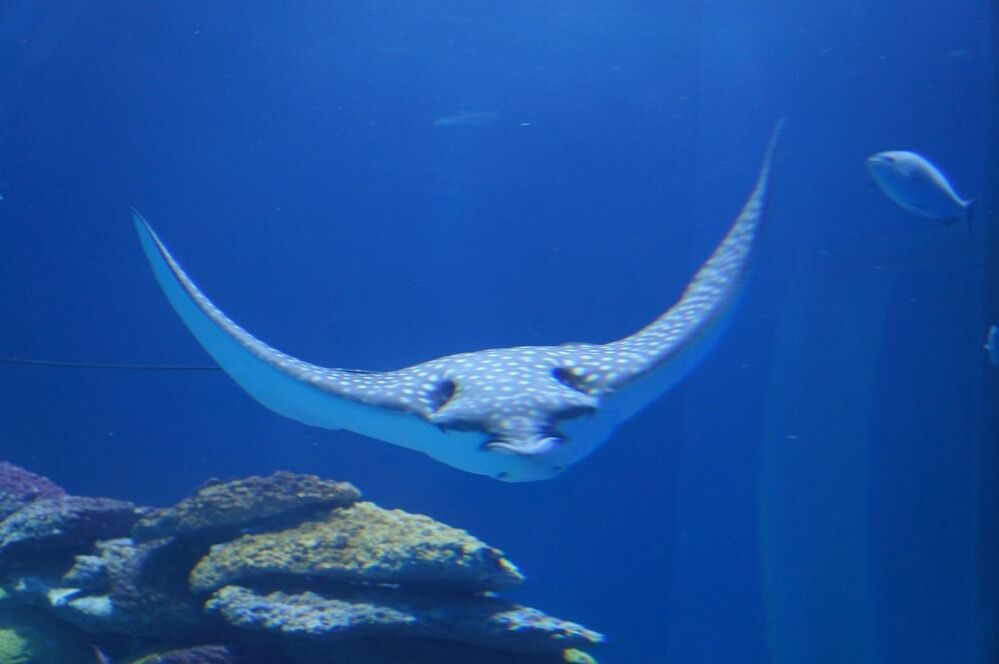 This activity is offered on the Big Island and most tour operators start the journey from Kona. You'll be taken to a quiet spot on the ocean before heading underwater with flashlights, which attract plankton and ultimately hungry manta rays!
Divers get to sit at the bottom of the ocean, but snorkelers are also welcome to join the adventure, only instead of diving, you'll get to stay on the surface. Check the latest rates and availability.
2. See two of the world's most active volcanoes
Seeing two of the world's most active and dangerous volcanoes should be a must on everyone's Hawaii bucket list, and the ultimate way to do so is by visiting Hawaii Volcanoes National Park.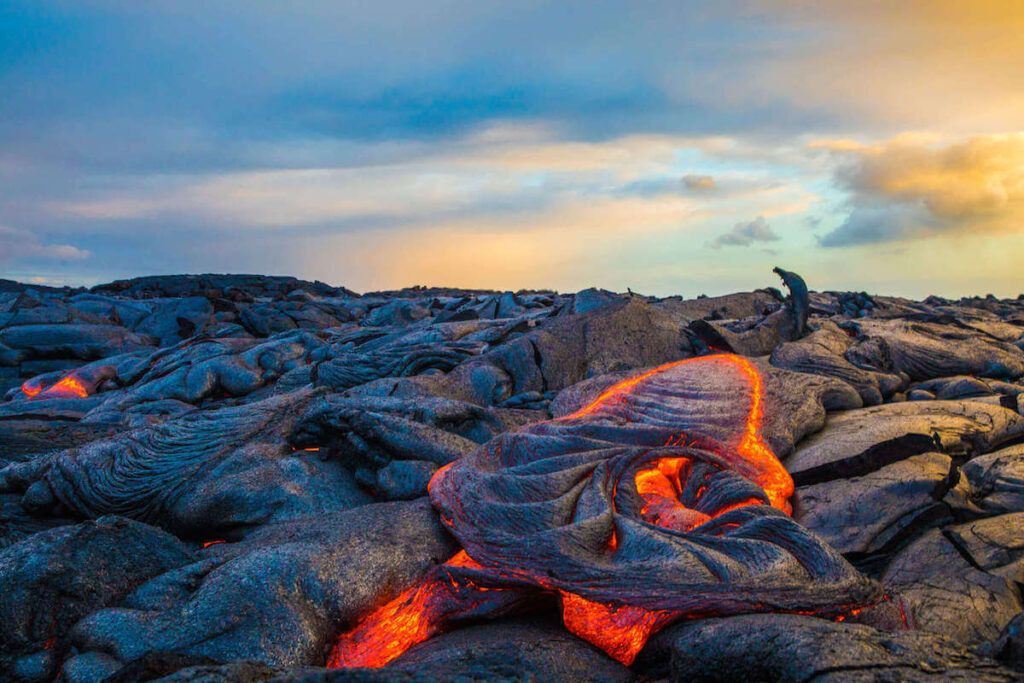 Located on the Big Island, visiting this unique national park will not only give you the chance to see Kilauea and Mauna Loa up close (most people do it from a helicopter), but you will also be able to enjoy plenty of other volcanic-related adventures.
Hiking, summiting volcanoes, scenic driving, walking over lava fields, and braving lava tubes are just a few of the adrenaline-inducing activities you can try your hand at during your visit! Check out these amazing Hawaii volcano tours!
3. Hike Diamond Head
As one of the most iconic mountains in Hawaii, Diamond Head is one of the most photographed natural landmarks in the state and one you've probably seen already if you've ever gotten an Oahu postcard.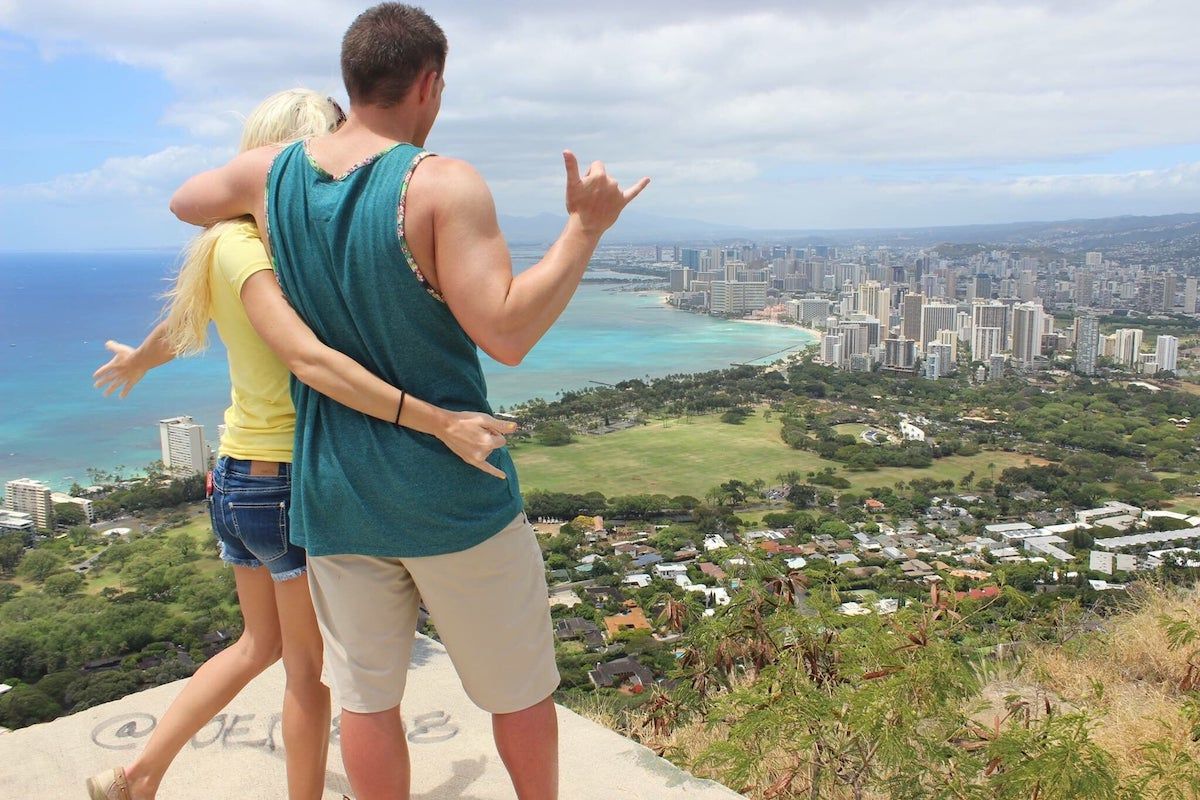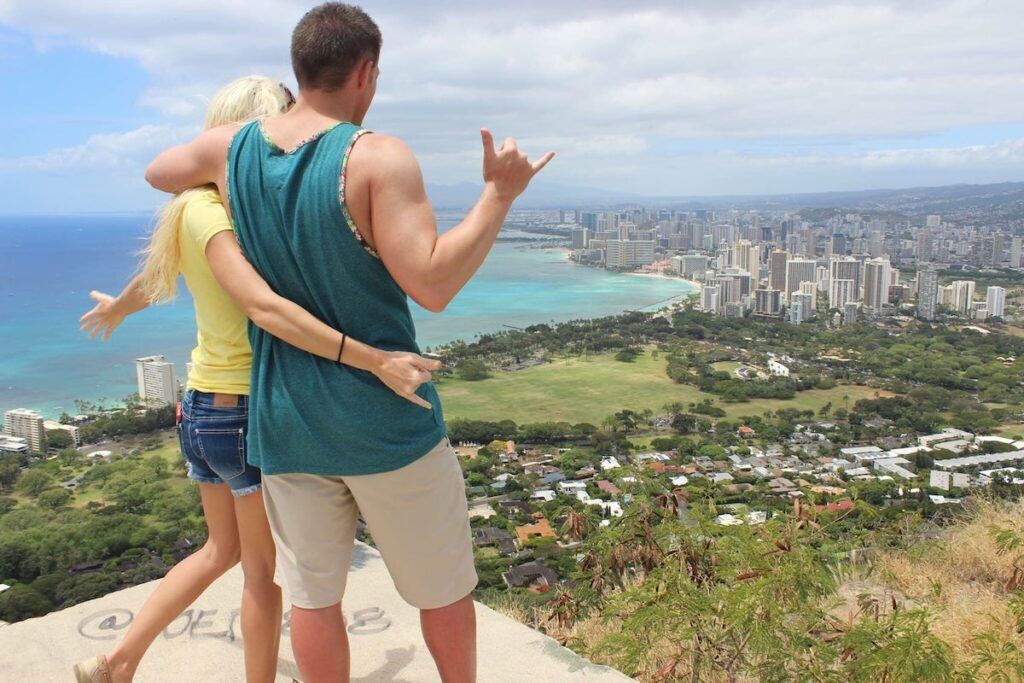 The mountain is located close to Honolulu, and despite the fact that you'll get to summit an actual volcano, the hike to the top is relatively short and sweet and can be completed by almost anyone with a decent fitness level.
Moreover, the trail to the top of Diamond Head is paved and there are stairs provided on the steepest parts, not to mention there are plenty of lookout points all throughout in case you need an excuse to stop and catch your breath!
4. Experience a luau
Luaus are one of the most iconic cultural offerings from Hawaii and experiencing at least one is an occasion you simply can't miss out on during your trip.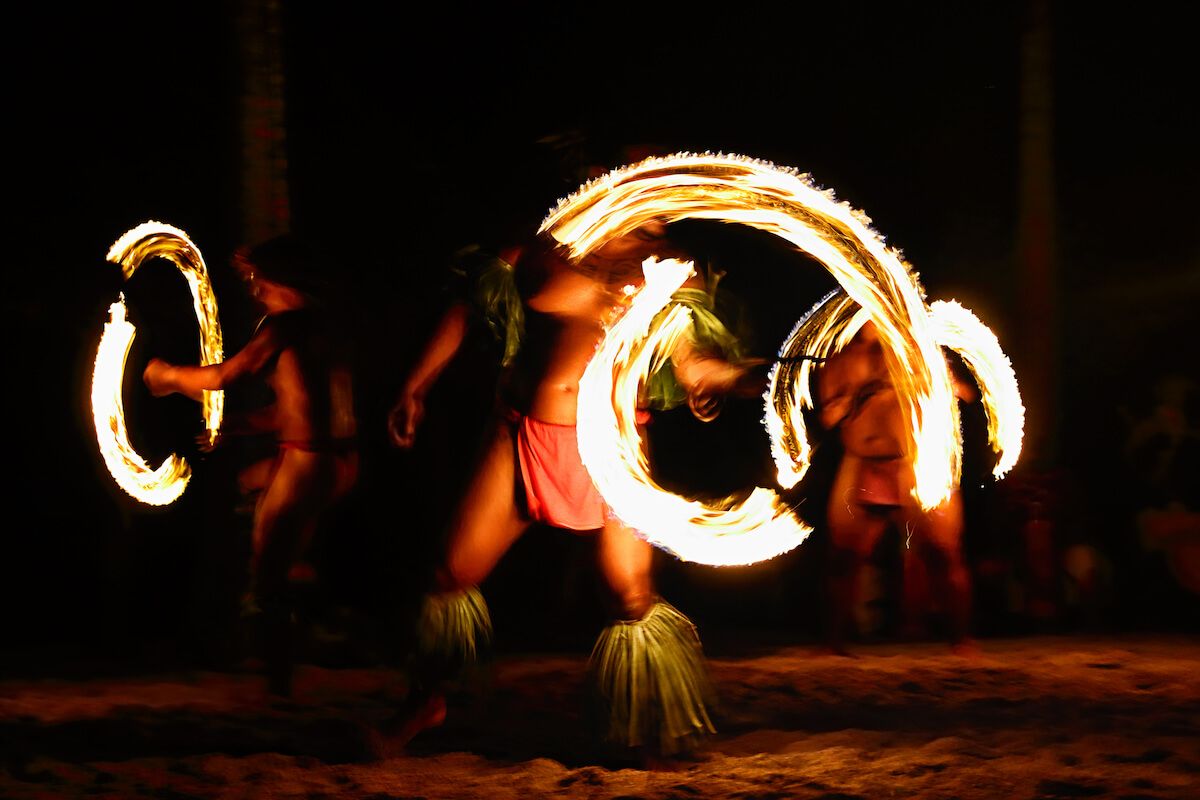 This festivity has Polynesian roots and involves lots of music, dancing, cultural shows, and of course, plenty of delicious food!
During your time at a luau, you won't only get to dive deep into Hawaiian culture while having fun, but you'll also get the chance to sample plenty of authentic dishes. Check out the best luaus on Oahu, Maui, Kauai, and the Big Island.
5. Explore the Na Pali Coast
If a Jurassic Park-like landscape is what you're looking for and you love adventuring out in nature, a visit to the Na Pali Coast is definitely a must on your Hawaii bucket list.
This coast stretches for over 14 miles on the shores of the island of Kauai and offers dramatic views everywhere you look. The landscape here is made up of gorgeous beaches, lush sea cliffs that tower over the water, humongous waterfalls, and valleys that look as though they came straight out of a painting.
Most visitors to Hawaii opt to see the Na Pali Coast from the comfort of a boat or helicopter, but if you want to dive deeper in, you can also enter the park and enjoy the many hiking trails on offer.
6. Hike to the top of the tallest mountain in the world
We've already mentioned visiting Hawaii Volcanoes National Park in this post, but if you want to take things to the next level and don't mind a bit of a challenge, you can actually summit the world's tallest mountain during your visit to Hawaii!
This volcano is a whopping 33,497 feet high, making it the tallest mountain in the entire world (most of it is underwater, though, which is why Everest is usually listed first).
With that said, summiting Mauna Kea is an experience worthy of being on any hiker's bucket list. Even though the mountain is absolutely humongous, reaching its top usually takes around 8 hours one way.
It's definitely not an easy hike, but if you come prepared and know how to adjust to the altitude, you should be able to cross this item off your bucket list!
Book a Hawaii Photo Shoot
Whenever we travel to Hawaii, we almost always book a photo shoot with Flytographer. They are super easy, affordable, AND it guarantees that I'll have more than just selfies. You can get $25 off if you book through this link or use the code HAWAIITRAVEL.
7. Road To Hana
The Road to Hana is one of Hawaii's most scenic drives.
Even though it's only 70 miles long, the entire drive is filled with beautiful views every mile of the way and plenty of opportunities to stop, park your car, and head out on an adventure.
The drive starts in the town of Kipahulu and ends in Kaipo, and all along the way, you'll find glorious beaches, state parks, waterfalls, taro fields, and plenty more.
Some of the best Road to Hana stops include Hanawi Falls, Pua'a Ka'a Falls, Ho'okipa Beach Park, Wai'anapanapa State Park (Hawaii's black beach), Hamoa Beach, Huelo Lookout, and Wailua State Wayside.
8. Swim with honus at Ho'okipa Beach Park
Honus, or Hawaiian green sea turtles, are one of the state's most beloved animals, and getting to spot at least one of them is definitely worthy of being on your Hawaii bucket list!
If you want to go all in, though, head over to Ho'okipa Beach Park, where you can find hundreds of these endangered animals swimming close to the shore. During your time here, you can head out for a snorkeling session and get to swim right next to them!
If you linger at Ho'okipa until sunset, you should also be able to see plenty of them right on the beach, as this is the time of the day when they head to land to rest.
9. Gawk at the Grand Canyon of the Pacific
Even though the experience is vastly different than visiting the Grand Canyon in Arizona, Waimea Canyon is commonly nicknamed the "Grand Canyon of the Pacific" due to its massive size.
Here, you won't only get to gawk at the beauty of a volcano from lots of lookout points, but you'll also get the chance to go scenic driving or hiking if you want to explore it on a deeper level.
What makes Waimea Canyon so strikingly beautiful is the fact that its walls are splattered with greens and pinks, not to mention it boasts lots of looming cliffs, unique rock formations, and waterfalls.
10. Visit Lanikai Beach
Lanikai Beach is constantly ranked as the most beautiful beach in Oahu and one of the prettiest in the entire world, and as soon as you get there, you'll see exactly why that is!
The name Lani Kai means "heavenly ocean", which is a pretty descriptive name of what this place looks like! During your time here, you can spend the day relaxing on its soft white sand or go for a swim or snorkeling session in its calm turquoise waters.
If you're up for an adventure, another must-do activity is renting a kayak in order to head out into the ocean and explore the tiny islets located close by or simply see where the wind takes you!
11. Experience Honolulu
Even though nature and beach time are the reason you're visiting Hawaii, spending at least one day exploring the capital is very much worth your while.
Honolulu is a very interesting city because it mixes cosmopolitan vibes and everything you could expect to find in a major city with plenty of tropical goodness, gorgeous beaches, and nature all over.
Here, you'll find tons of shopping opportunities, museums galore, a thriving foodie scene, and a plethora of cultural activities worth checking out. If you're into nature, you'll also find plenty of that, with lots of beaches, volcanoes, and state parks located within a short distance.
12. Hike Haleakala for sunrise
Haleakala is a dormant volcano located inside a national park of the same name.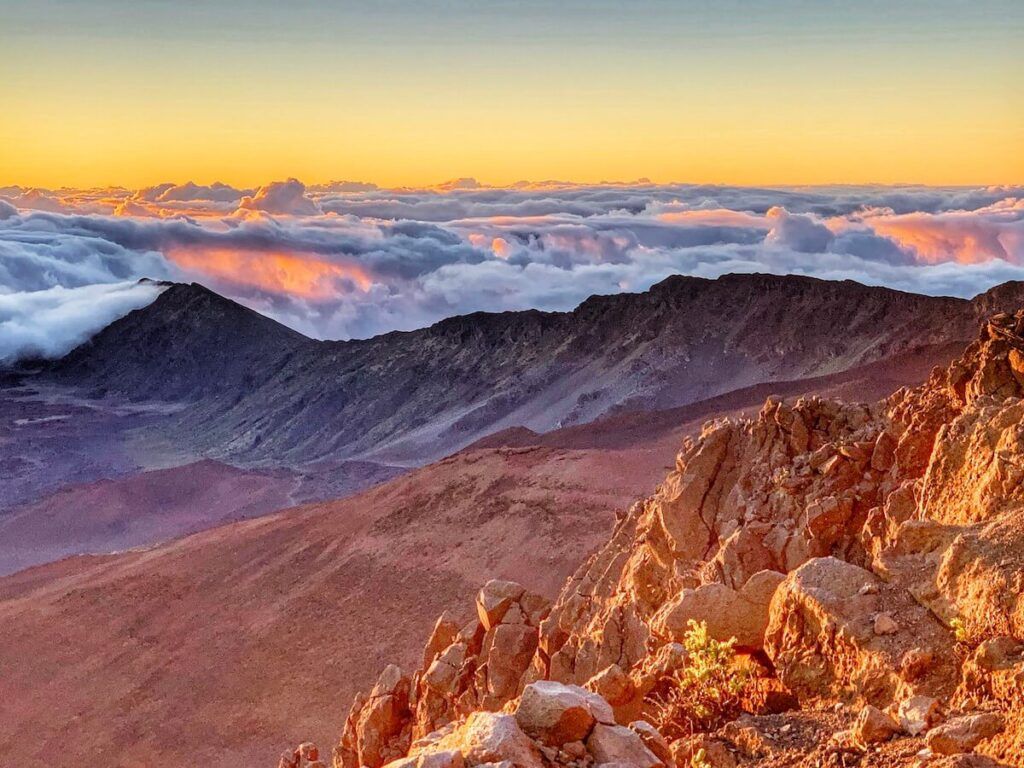 This national park is known for its humongous size and for being home to plenty of different ecosystems that range from rainforests to scrublands, but the main reason visitors head here is in order to summit the volcano for the ultimate Hawaiian sunrise.
In order to reach the summit by sunrise, you need to start hiking at around 3:00 AM! Do note that bringing warm clothes is a must, and you need to make advanced reservations in order to do this hike.
Wrap Up
Have you ever been to the Aloha State? What are some other wonderful activities you think should be on everyone's Hawaii bucket list? Let us know your recommendations in the comment section below!