Are you looking for fun things to do in Honolulu Oahu? Keep scrolling for this list of the best Honolulu activities and adventures worth adding to your Oahu itinerary.
This list of fun things to do in Honolulu Hawaii contains affiliate links which means if you purchase something from one of my affiliate links, I may earn a small commission that goes back into maintaining this blog.
Ready to explore Honolulu?
Honolulu is one of the most common places you experience as you go to Hawaii, so of course, you'll want to go Honolulu sightseeing and explore all the amazing things this city has to offer.
We've got the inside scoop on all the best things to see and do in Honolulu. From amazing sightseeing tours to delicious restaurants, we've got you covered.
Here are some of the top things to do in Honolulu!
Don't have time to read a bunch of Hawaii blog posts and reviews? Here are some of our top picks for visiting Oahu.
Popular Oahu Tours/Activities
Favorite Oahu Resorts/Hotels
Want to Rent a Car in Hawaii?
One of the best places to rent a car in Hawaii is Discount Hawaii Car Rental because they get the best rates from top national companies like Alamo, Dollar, Thrifty, Avis, Enterprise, Budget, and Payless.
Want to skip all the planning and just access my detailed Oahu itinerary complete with daily schedules, fun activities, and travel hacks? Click the button below.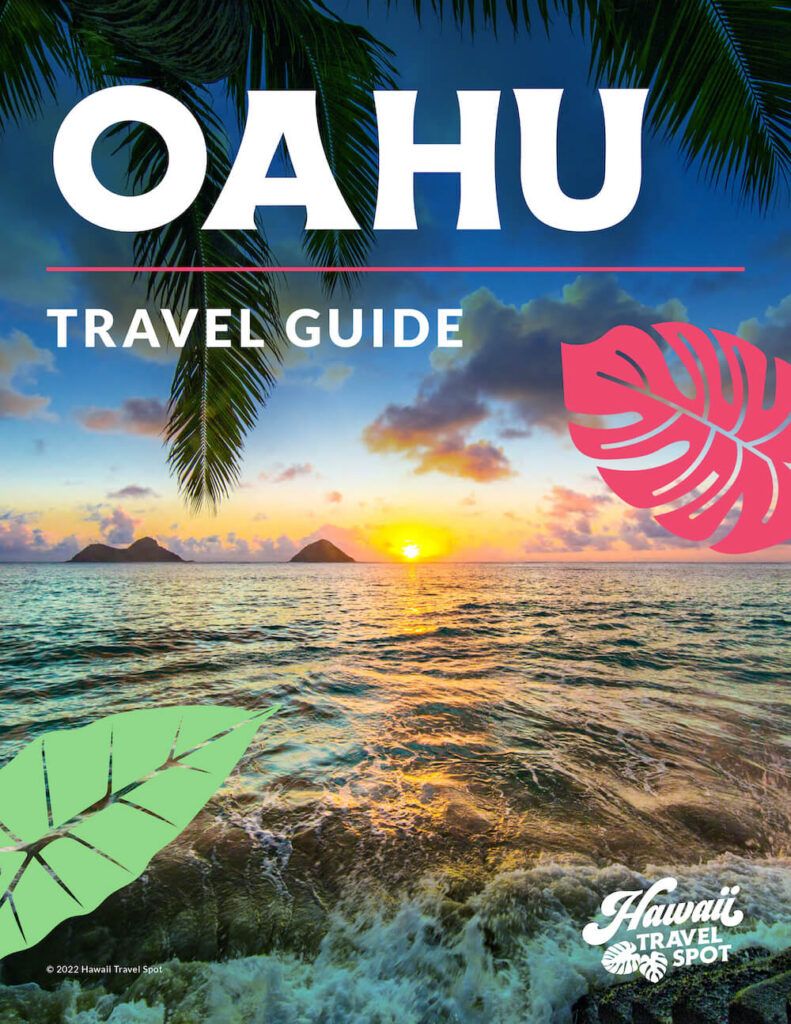 Best Things To Do in Honolulu Hawaii
Here are some of the best Honolulu activities to explore while you are visiting Hawaii. Many of these will involve free things to do in Honolulu too!
1. Honolulu Botanical Gardens
One of the fun activities to do in Honolulu is to explore the beautiful botanical gardens. Honolulu actually has three different gardens!
Liliʻuokalani Botanical Garden: This botanical garden was actually part of Queen Liliʻuokalani's land at one point. You will find stunning native Hawaiian plants here. This is one of the many free things to do in Honolulu.
Foster Botanical Garden: You will find this garden right in downtown Honolulu! While the city is busy and full of people, this garden is a nice place to relax and enjoy the beautiful nature. There is an admissions fee for this garden.
Koko Crater Botanical Garden: This is another free botanical garden to visit. Here you will find endangered and rare dryland plants. It feels kind of like a desert almost, which is very different from the rest of the gardens.
2. Bishop Museum
Explore the Polynesian culture at Bishop Museum. Here you will find tons of artifacts from all islands across the Pacific ocean, not just Hawaii.
Some interactive exhibits also make this an interesting museum, especially if you want to learn more about this fascinating culture.
3. Honolulu Zoo
Who doesn't love a few hours at the zoo? The Honolulu Zoo has animals from all over the world to see and enjoy. It is a fun place to go as a couple to enjoy seeing adorable animals and creating a new memory.
For a fun date night, go on the Twilight Tour only available at night!
4. Luau
A luau is definitely a must-do in Honolulu during one night of your vacation! You cannot go to Hawaii without experiencing this traditional feast. You will find countless luaus all over Honolulu and Waikiki. Check with your resort or hotel to see if they offer one before you get tickets elsewhere.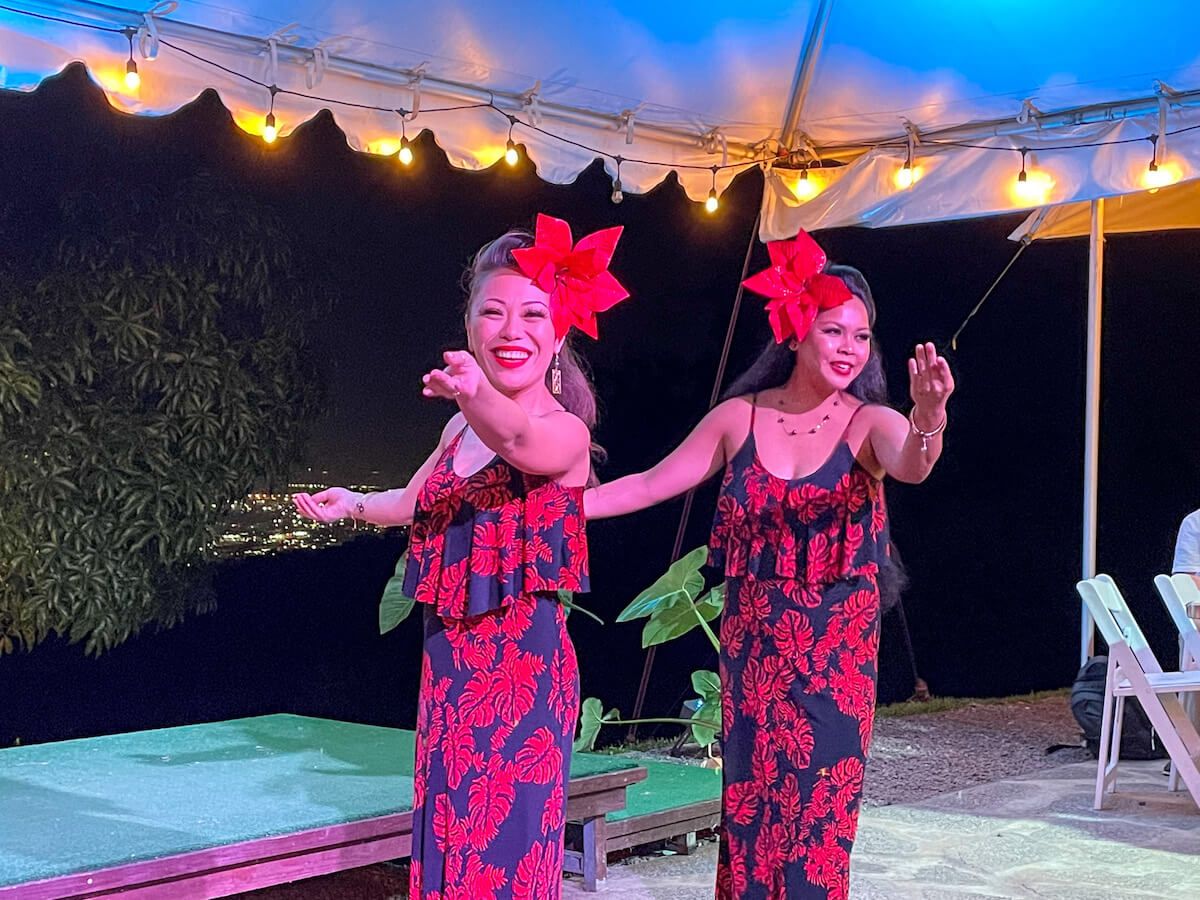 Going to a luau is so much fun because there is so much to experience, which makes it one of the best things to do in Honolulu at night.
Many will greet you with a lei and drink, followed by hula dancing, fire knife dancing, and Hawaiian music. The food will be kalua pork, seafood, fruit, and so much more. It is an experience you will never forget!
My favorite Honolulu luau is the Experience Nutridge Luau up at Nutridge Estates. Check the latest rates and availability.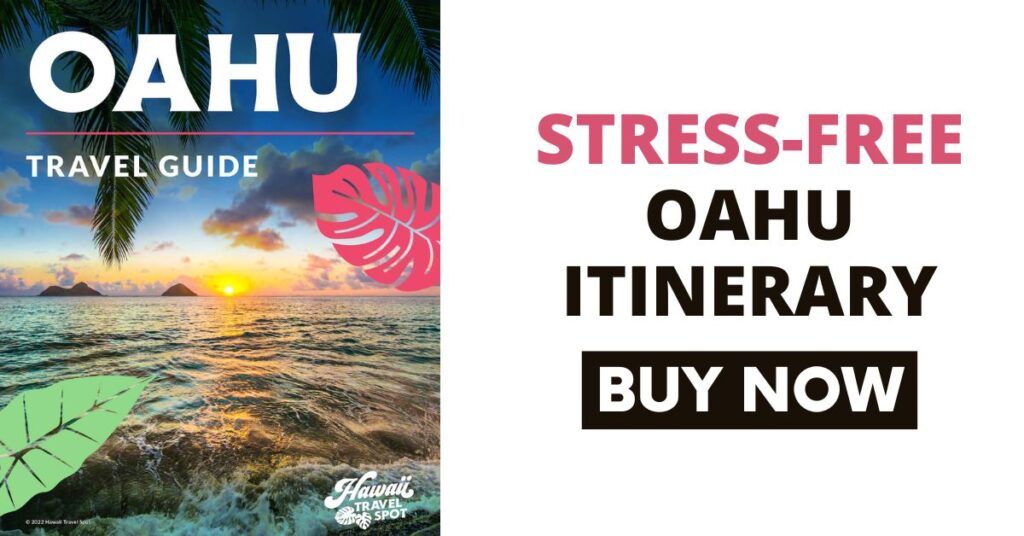 5. Pearl Harbor
Another one of the best things to do in Honolulu for free is visiting Pearl Harbor. While additional things cost money there, a good chunk is absolutely free of charge.
The Arizona Memorial, visitor center, and museums are free to enjoy. For the Arizona Memorial, you will need a ticket, which you can reserve online or get in the morning when you arrive.
Explore this beautiful memorial for an hour or two during your trip to Hawaii; you won't regret it.
6. Hanauma Bay
One of the best Honolulu tourist attractions is Hanauma Bay! This is another great couple activity as you snorkel and swim with all the tropical fishes. Hanauma Bay is one of the best places to snorkel on Oahu.
It is a crescent-shaped area, so there are no waves, just calm, clear water. You can easily see all the marine life. You can bring your own equipment or rent some there. Definitely be sure to go to Hanauma Bay at least once!
Book a Hawaii Photo Shoot
Whenever we travel to Hawaii, we almost always book a photo shoot with Flytographer. They are super easy, affordable, AND it guarantees that I'll have more than just selfies. You can get $25 off if you book through this link or use the code HAWAIITRAVEL.
7. Dolphin Quest Oahu
Have you ever wanted to swim with dolphins? Head over to Dolphin Quest Oahu and do it together as a couple! At Kahala Hotel & Resort, you can go on various dolphin adventures depending on what you want.
You can spend anywhere from 30 minutes to an hour with the dolphins. You will get to greet them, get hands-on experience with them, and even swim with them! Check the latest rates and availability.
8. Ala Moana
Need to get some shopping done? Head over to Ala Moana! Ala Moana is a huge mall filled with great shops to fit all your needs. Here you will find shops such as Old Navy and the Disney Store, as well as shops filled with Hawaiian souvenirs.
9. Sunset Dinner Cruise
Go on a romantic Sunset Dinner Cruise. This cruise takes you from Waikiki Beach to Diamond Head as you watch the gorgeous sunset. Nothing is more romantic than this Oahu sunset cruise.
Enjoy the view and music while you eat a freshly prepared meal that is mouth-watering and delicious! Check the latest rates and availability.
10. Explore Waikiki
There are countless things to do in Waikiki; you can easily spend a few days just in this district of Honolulu. One of the best things to do in Waikiki is to head to Waikiki Beach.
There are many resorts right along or near the beach, making it a very popular destination. The waves are not very high, so you can swim or surf in the ocean or simply relax on the soft sand. This is one of the best Waikiki activities for sure.
Some things to do near Waikiki Beach are eating out and having fun shopping at the strip of stores. Shopping and making your way through everything is always fun until you reach the beach.
Other Waikiki attractions include the Duke Kahanamoku Statue and the Waikiki Trolley. Waikiki has so many things to do you will love exploring this tourist city. Be sure to spend one night at Waikiki Beach to see a stunning Hawaiian sunset.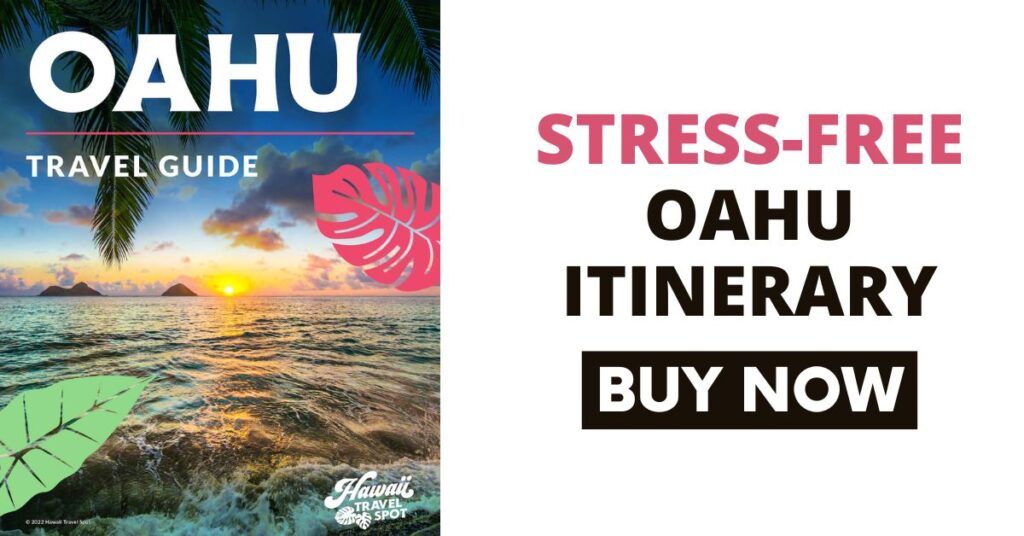 11. Manoa Falls
Another one of the best places to visit in Honolulu is Manoa Falls. Hike up this shorter trail through the rainforest to see a beautiful waterfall.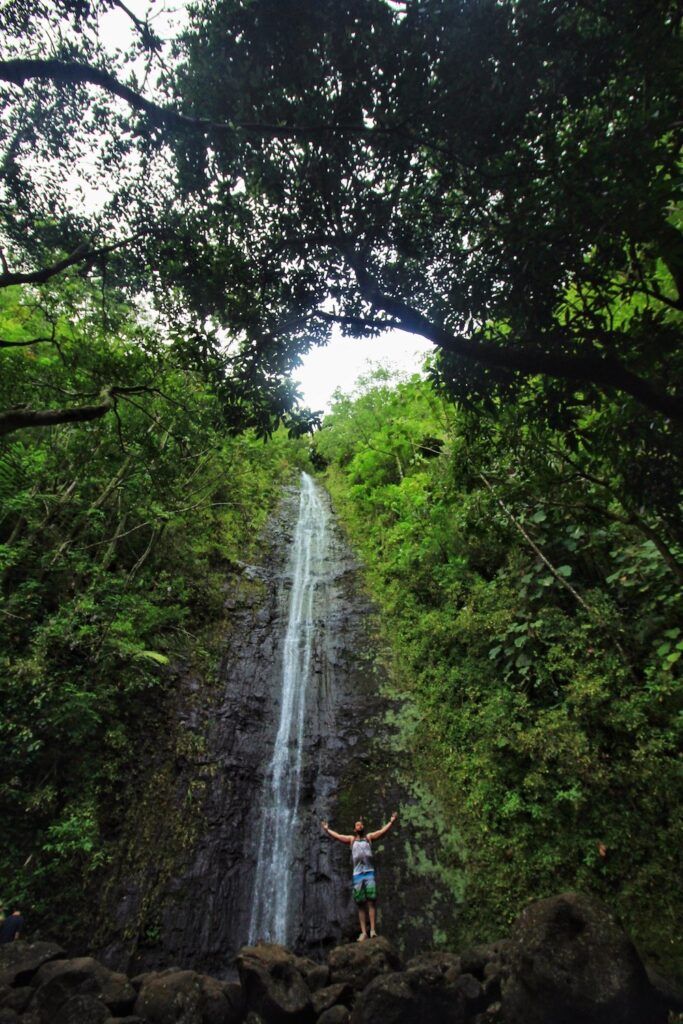 While you cannot swim by the waterfall, it is still a beautiful hike right in Honolulu. If you are staying in Waikiki, this is by far the easiest Oahu waterfall to visit.
12. Diamond Head
For a more challenging hike, try Diamond Head! The Diamond Head trail is one of the most popular hikes on Oahu.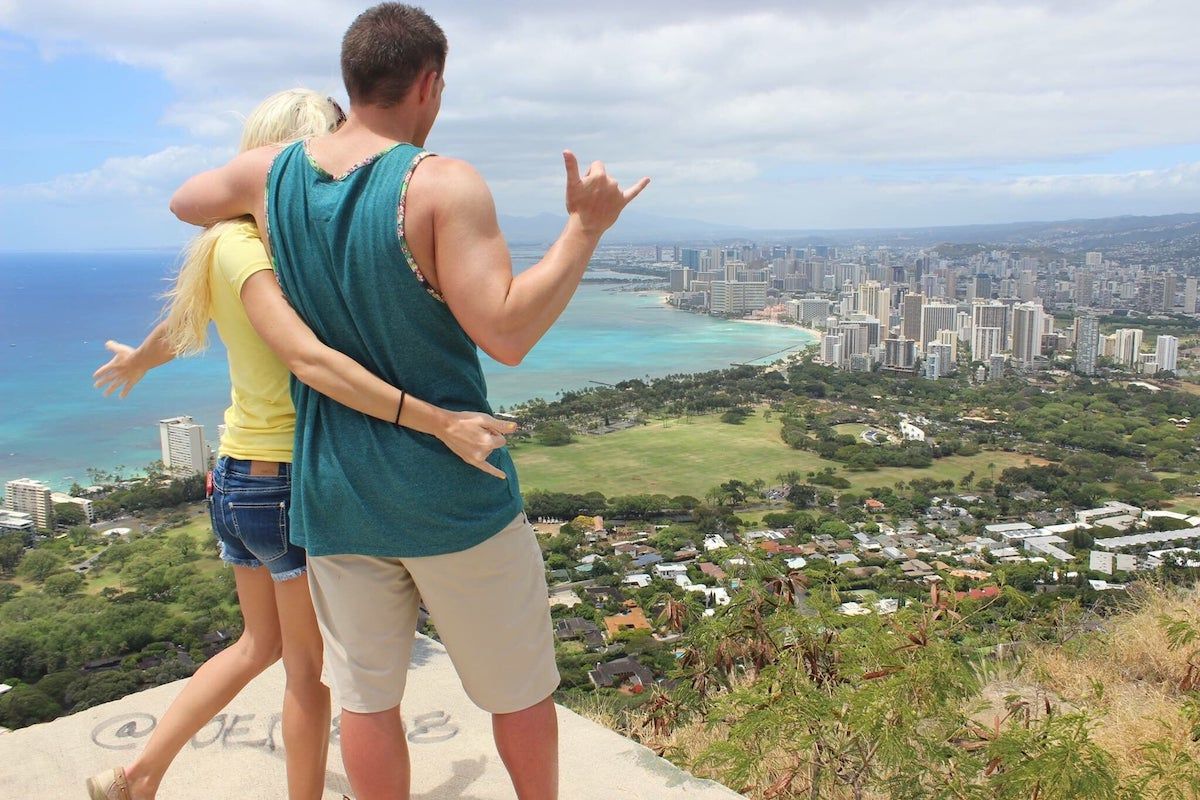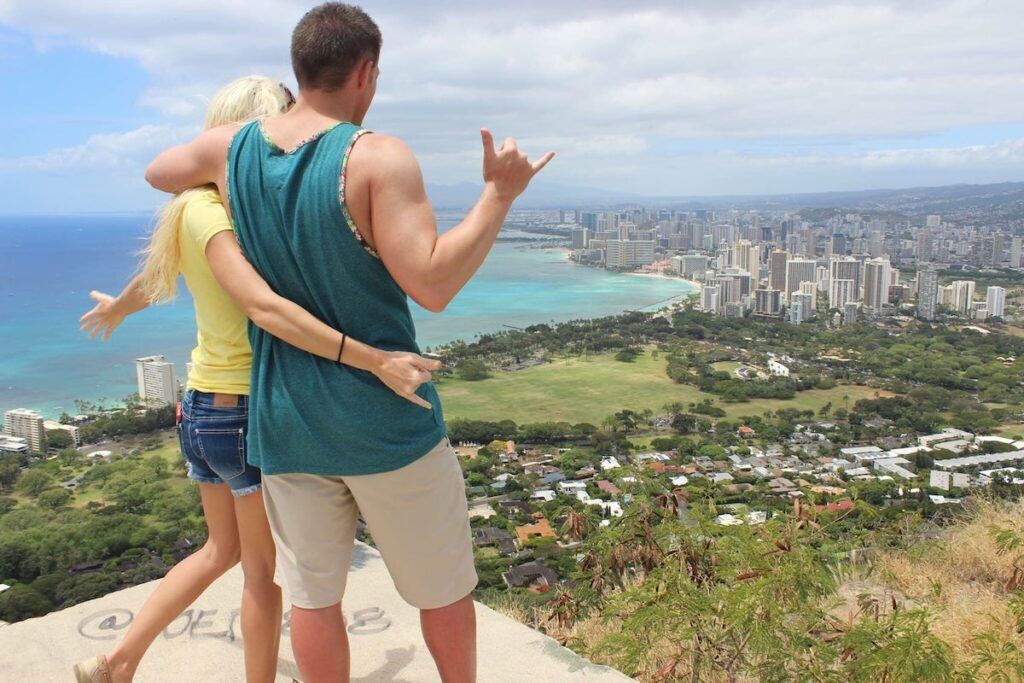 While it is a bit difficult and tiring, the views at the top are surreal. It is a great hike to go to see a 360-degree view of Hawaii and the beautiful ocean.
You will need to make a reservation to park and hike Diamond Head.
13. Night Diving Tour
Another fun thing to do in Honolulu at night is to go on a night diving tour. If you are a PADI-certified diver, this tour is quite an adventure.
You will begin at sunset and explore all the unique sea life that comes out at night. Make sure to do this during the middle of your trip to ensure you stay safe before flying. Check the latest rates and availability.
14. Swap Meet
One of the cheap things to do in Honolulu is to visit the Swap Meet! Here you will find all the incredible Hawaiian souvenirs that are very affordable.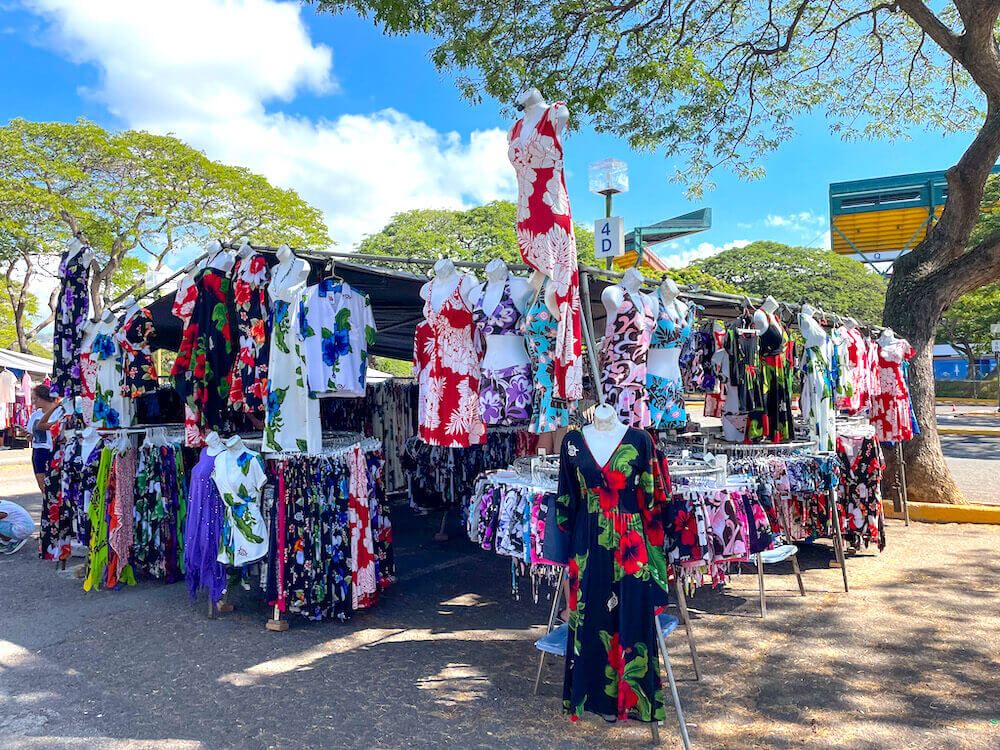 The Swap Meet is open on Wednesdays, Saturdays, and Sundays. Many of the vendors here bring handmade treasures you won't find anywhere else.
15. Honolulu Museum of Art
Explore some stunning art pieces at the Honolulu Museum of Art. Art is one of the many things to see in Honolulu because the artwork on the buildings is simply stunning!
However, this is a great museum to explore more of the artwork of the culture. If you stay at particular hotels, you can even get in for free!
16. Halona Blowhole
One of the fun things to do in Honolulu is visiting and taking pictures at the Halona Blowhole. It is close to Hanauma Bay and has free parking.
It is a natural wonder made from molten lava. If the weather is nice, you might even be able to see Molokai and Lanai. It is pretty incredible to see, especially if there are high waves.
17. Corsair Wreck Dive Site
For a fun adventure with your spouse, head to the Corsair Wreck Dive Site. A World War II plane crashed, and you can still see it underwater. Now it is a place where many unique fishes live, including garden eels and stingrays.
18. Bar Tour
The Kakaako Bar Tour is another fun thing to do at night in Honolulu. Hop aboard the party bike and pedal away to a few different bars to enjoy a night of partying and having fun with your partner.
You will go to three different local bars for drinks and food. It is a bike with 15 people, so it is a smaller tour.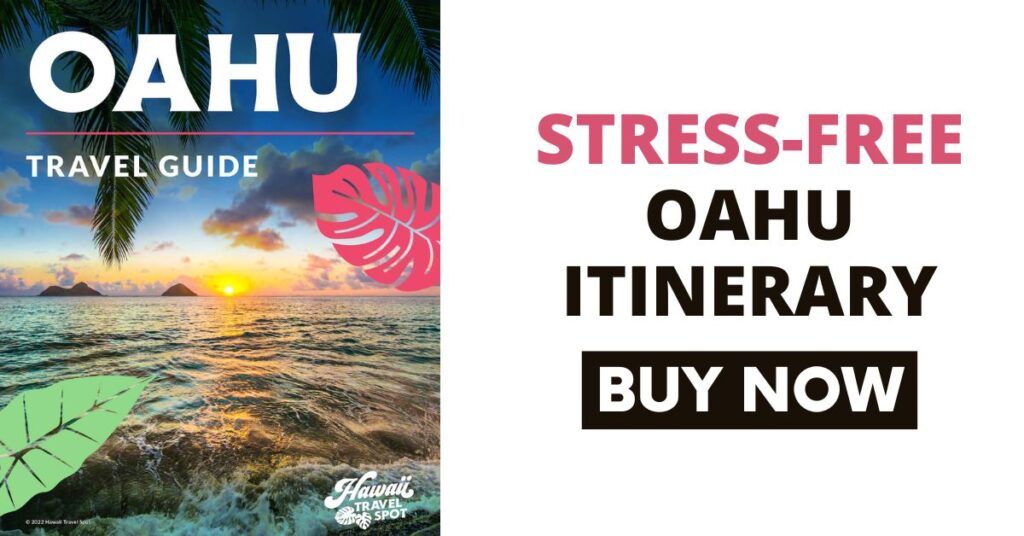 Waikiki Things to do FAQS
How many days do you need in Honolulu?
It is best to visit Hawaii for a minimum of five days; that way, you have plenty of time to relax and visit all the Honolulu attractions.
Are Waikiki and Honolulu the same thing?
Many don't know this, but Waikiki is actually not a city in Hawaii; it is a district of Honolulu. Many of the top things to do in Honolulu take place in Waikiki!
Honolulu Activities Wrap Up
There are so many fun things to do in Honolulu, Hawaii; you can easily spend your entire trip just in this city!
From enjoying the ocean and beach to exploring the culture, there is something for everyone to enjoy. Make sure to visit some of the Honolulu activities during your next trip.