Planning a trip to the Big Island of Hawaii and starting to think about where to stay on the Big Island? Keep scrolling to figure out if you should stay in Kona or Hilo!
This post about where to stay on the Big Island: Kona or Hilo contains affiliate links which means if you purchase something from one of my affiliate links, I may earn a small commission that goes back into maintaining this blog.
Whether you're an adventurous spirit or an avid shopper, Hawaii Island, with its diverse attractions and activities, has the place for you.
However, in some part, due to this wide range of options, individuals often feel overwhelmed and indecisive – especially when deciding between the two "sectors" of Big Island: Kona and Hilo.
Both Kona and Hilo are easily accessible and immensely famous areas within Hawaii, each with a dedicated airport – nonetheless, there are some drastic differences between the two worth accounting for before any decision is made.
If you're having trouble choosing between Kona and Hilo, this article goes over places to stay, popular activities, cultural landmarks, and famous tourist destinations for each location.
Keep scrolling to figure out if Kona or Hilo is right for you!
Don't have time to read a bunch of Hawaii blog posts and reviews? Here are some of our top picks for visiting the Big Island.
Popular Big Island Tours/Activities
Favorite Big Island Resorts/Hotels
Want to Rent a Car in Hawaii?
One of the best places to rent a car in Hawaii is Discount Hawaii Car Rental because they get the best rates from top national companies like Alamo, Dollar, Thrifty, Avis, Enterprise, Budget, and Payless.
Want to skip all the planning and just access my detailed Big Island Itinerary complete with daily schedules, fun activities, and travel hacks? Click the button below.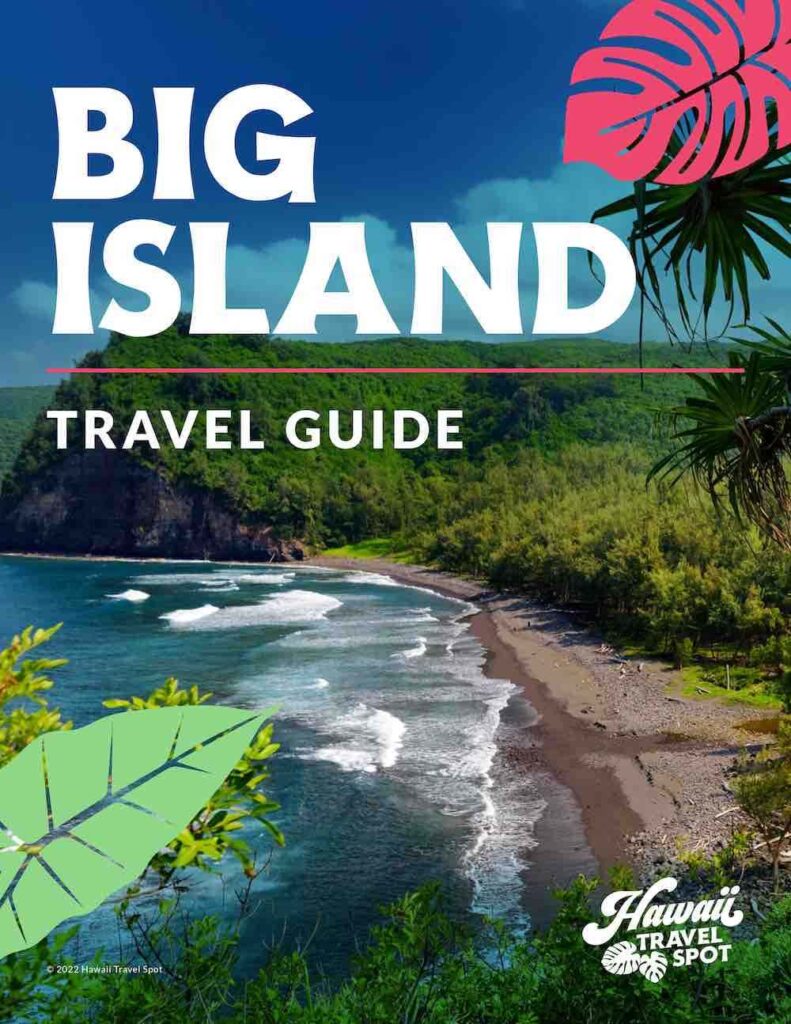 Where to Stay on the Big Island of Hawaii: Kona or Hilo?
Kona is famous for its luxurious experience, with pleasant weather year-round, several private tours and resorts, annual events, cultural experiences, white-sand beaches, and even an annual Kona Coffee Festival.
Considered the "heart" of the Big Island, it's located on the West Coast.
Things to do in Kona
For the adventurer or epicurean, Kona has something for you. If you're interested in classic Hawaiian activities such as swimming with dolphins, ziplining, and snorkeling, Kona has top-tier experiences. You can even explore the underwater on a submarine ride or visit a Kona coffee plantation!
For those such as myself fascinated by Hawaiian culture, there are plenty of sites with immense historical significance, such as the Puukohola Heiau, the Lapakahi State Historical Park, and Hulihe'e Palace. Any of these sites can take a full day to explore, so I'd do research and pick a few that interest you!
If you're interested in viewing ancient Hawaiian petroglyphs, or stone art, some of which are hundreds or thousands of years old, both the Waikoloa Petroglyphs and Pukao Petroglyph Field are near central Kona.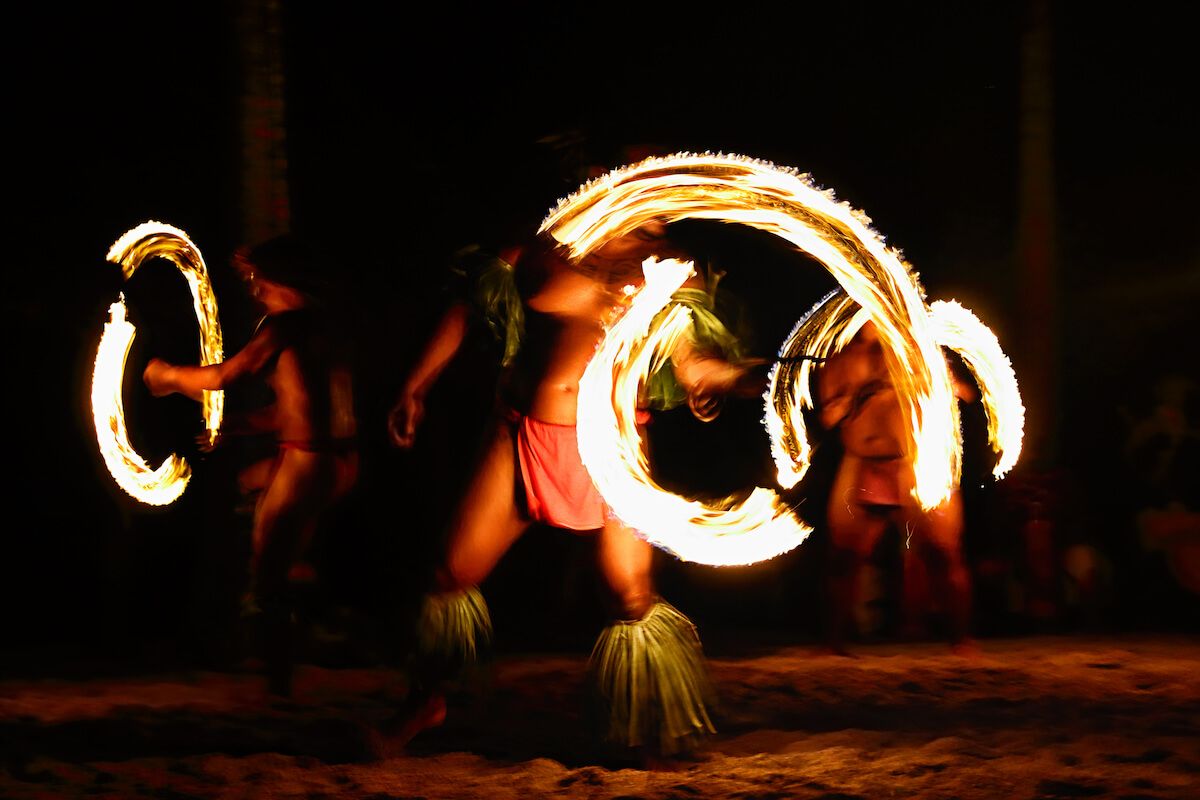 Last but not least, a Hawaiian experience wouldn't truly be Hawaiian without a hike through a lush forest or a traditional luau.
Best Places to Stay in Kona Hawaii
The most obvious choice when considering places to stay in Kona is the Four Seasons Resort Hualalai, which is in every way an idyllic retreat.
Having been recently renovated, its high-quality rooms with views overlooking lava landscapes and white-sand beaches as well as top-tier services such as spas and golf courses make staying there paradise-esque.
Beyond the in-resort experience, Four Seasons Resort Hualalai is top tier in terms of convenience, being near several tourist attractions. If interested, check out the latest prices and more details.
Mauna Lani is famous for its beautiful mountain views, but it offers a similarly luxurious experience with secluded beaches, fish ponds, coral reefs, and crystalline waters. It's said that there is spiritual energy here – the same that captivated Hawaiian rulers of the past.
Those traveling with family may be interested in the Outrigger Kona Resort & Spa (formerly the Sheraton) and the King Kamehameha's Kona Beach Hotel. Both are perfect for families, with greater focus on activities kids might enjoy.
Check out the latest prices and details for Outrigger Kona Resort & Spa and King Kamehameha's Kona Beach Hotel.
For those looking for a more low-key, serene setting, the Kona Seaside Hotel on a beachfront property is popular.
Should We Stay in Hilo?
Home to the University of Hawaii Hilo, Hilo provides a more hippie and laid-back experience for any casual traveler who is not interested in luxury some would consider being over-the-top. Hilo is the capital of the Big Island and is described as the cultural capital of Hawaii.
Things to Do in Hilo
With its refreshing rainfall that totals up to about 132 inches of rain a year, Hilo is most famous for its natural experiences – from waterfalls such as Rainbow Falls and Akaka Falls to helicopter tours overlooking lush landscapes to hikes; it has a wide variety of experiences that'll bring you closer to nature.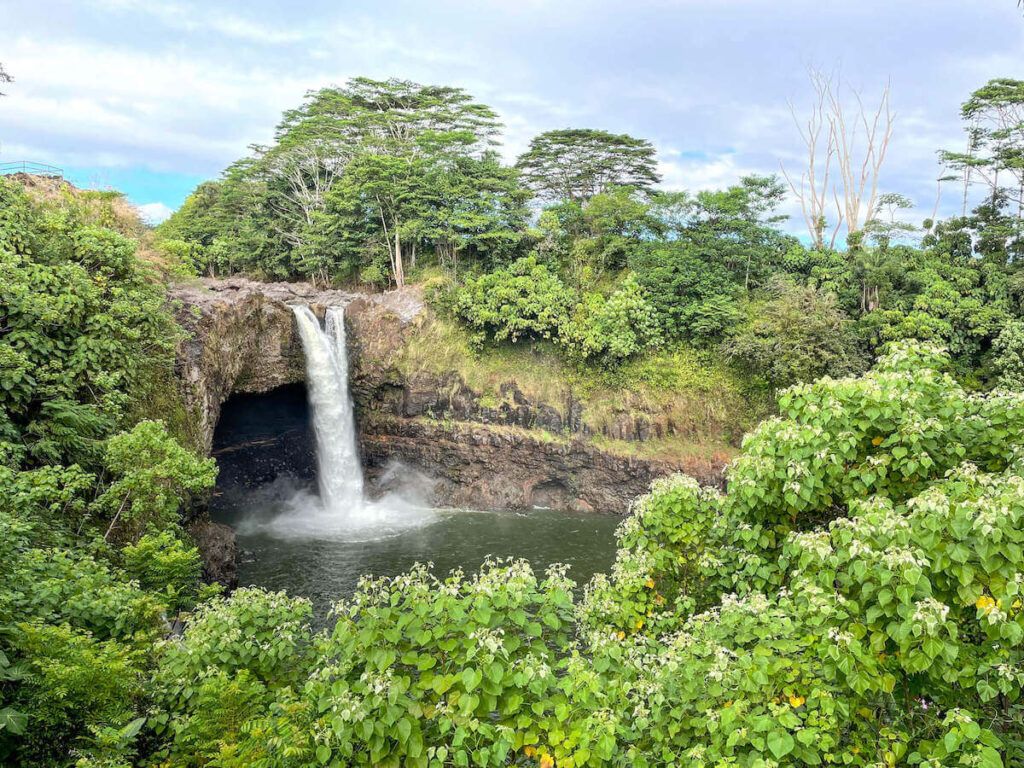 Hilo is also a cache of cultural experiences. The Mauna Kea has exhibits featuring aspects of Hawaiian culture as well as a breathtaking planetarium. There're also plenty of museums, zoos, and galleries!
Fun fact – Hilo is considered the Orchid Capital of the world.
Best Places to Stay in Hilo Hawaii
Grand Naniloa Hotel Hilo is likely the Four Season Resort Hualalai of Hilo, featuring a similar luxury experience that provides the best access to nearby activities and restaurants and free amenities for all.
Uniquely, individuals who stay can watch the entrancing Hula Halau Ke 'Olu Makani 'O Mauna Loa dancers each Monday evening as they practice. Check out the latest prices and details here.
Travelers on a budget have several options as well – Hilo Seaside Hotel is a short distance from Hawaii Volcanoes National Park and offers uniquely sourced provisions. Check out prices and details.
Hilo Bay Hale Bed and Breakfast is well known for its koi ponds and, you guessed it, breakfast in bed. Both of these options provide visitors with tranquility and a welcome escape from the real world's troubles.
For those particularly interested in Hawaii Volcanoes National Park, Castle Hilo Hawaiian Hotel is the perfect option. It also provides full service and breathtaking ocean views.
The Inn at Kulaniapia Falls is perfect for those who want to explore Hilo Town and offers unique activities such as waterfall rappelling. It's especially perfect for those looking for budget-friendly and high-quality accommodations.
Kona or Hilo FAQs
What's the difference between Kona and Hilo?
It's most important to discuss the vibes of the places – while Kona seems more tourist-focused, with multiple resorts, tours, and souvenir shops, Hilo seems more localized and down-to-earth – many have even described it as "gritty" or hippie, with faded murals, immense amounts of rain, and lush greenery.
Which one is your personal favorite?
As an enjoyer of decadent tourist vibes, I personally enjoy my time at Kona more than at Hilo – nonetheless, my personal opinion should not influence your own choices. You should pick where to go based on what seems the most fun to you!
So, is Kona or Hilo the Better Choice?
That's honestly up to the activities and expectations you have of the Big Island.
Kona is perfect for people who want to do guided tours, see popular attractions, visit a Kona Coffee Farm, and have a resort vacation.
Hilo is great for people who want a more laid-back, outdoorsy Hawaii vacation. Plus, it's close to gorgeous waterfalls and Hawaii Volcanoes National Park.
Why Not do a Split Stay and Visit Both Hilo and Kona?
I think you should pursue a happy medium – with the help of the 7-day island itinerary, you can enjoy yourself at both Hilo and Kona in a perfect island experience.
For those worried about traveling options, know that traversing the island takes only three hours whether you rent a car, take the Hele-On Bus, or use another method of public transportation.
Nonetheless, no matter what you choose, I can guarantee you will have an amazing experience on the island.