Are you looking for fun things to do in Wailea Maui? Keep scrolling for this list of the coolest Wailea activities to add to your Maui itinerary.
This list of the best things to do in Wailea Maui was written by Marcie Cheung (a Hawaii travel expert) and contains affiliate links which means if you purchase something from one of my affiliate links, I may earn a small commission that goes back into maintaining this blog.
If you're looking for an amazing Hawaiian vacation spot, look no further than Wailea!
Wailea, Maui, is one of the most distinctive and popular locations to visit in Hawaii.
Its convenient location is near multiple luxury hotels and resorts. It's also only 25 minutes from Kahului Airport and on the south shore of Maui island. This provides for a large variety of activities for any family, explorer, or couple to enjoy.
Whether you're looking to enjoy shopping, beach activities, golf, or just the perfect resort vacation, Wailea can fulfill your needs.
As one of the most popular places to stay in Maui, if you're planning to visit the area, you should absolutely consider adding some of these activities to your Maui itinerary! 
Why follow my lead? I've explored Hawaii more than 40 times, so I've got lots of advice!
Want to skip all the planning and just access my detailed Maui itinerary complete with daily schedules, fun activities, and travel hacks? Click the button below.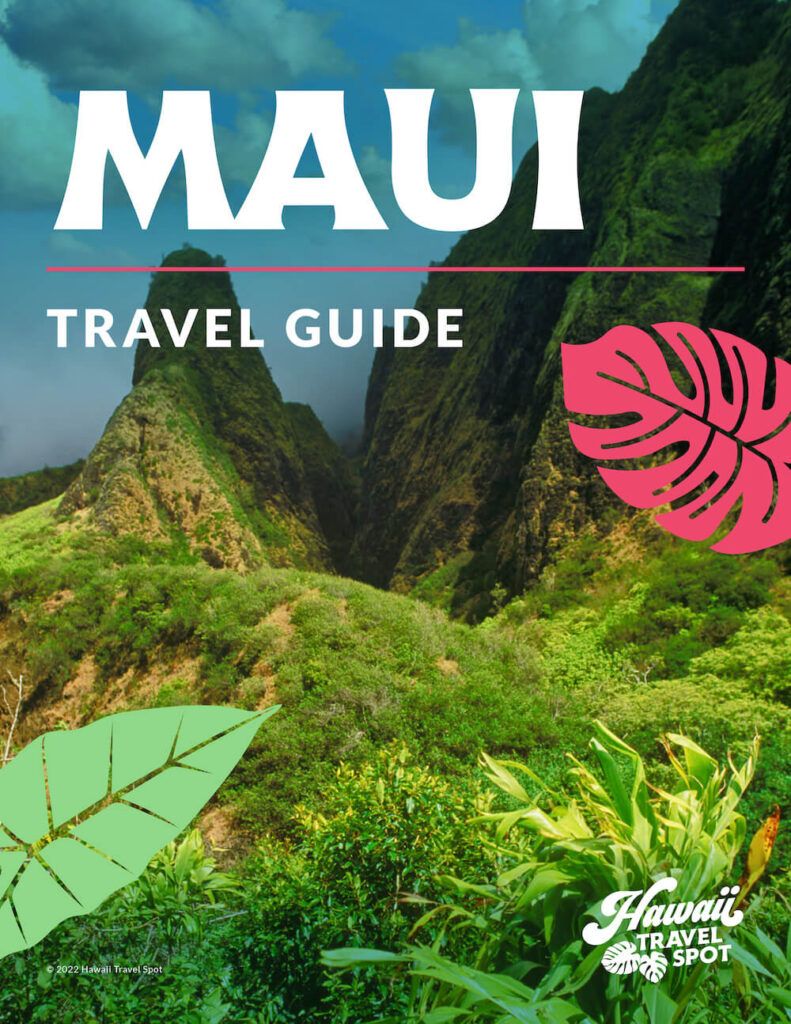 21 Incredible Things to do in Wailea Maui
1. Feast at Mokapu Farm-to-Table Luau
If you are looking for an unforgettable luau experience, be sure to check out the Mokapu Farm-to-Table Luau at Andaz Maui at Wailea Resort. It's absolutely worth the money!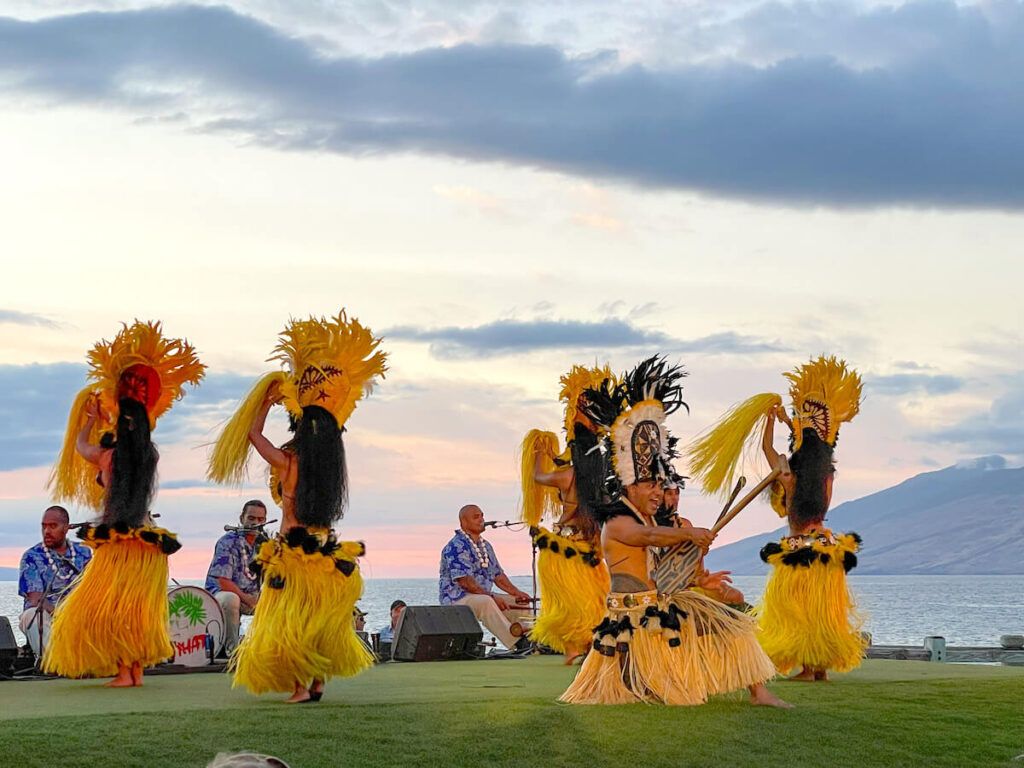 Set on an expansive grassy lawn with a gorgeous view of Mokapu Beach, the Feast at this Farm-To-Table Luau can be described as an unforgettable, transcendent experience.
It provides a cultural and culinary experience, including handcrafted cocktails, introducing visitors to authentic Hawaiian dishes and the rich history of their Polynesian ancestors.
If such an experience interests you, be sure to read my full Feast at Mokapu Luau Review and check out the prices and details.
2. See the Dolphins at La Perouse
La Perouse is one of the most unique bay areas in the world, protected from large tides and made up of smaller tide pools and coves.
Through snorkeling or swimming, visitors get the opportunity to see endangered sea life, marine mammals, tropical fish, coastal plants, and most famously, spinner dolphins! Check out the latest prices and more details and book a snorkeling tour.
Beyond the wide variety of wildlife, La Perouse is located near the Ahiki-Kinau Natural Area Reserve, which holds countless opportunities to explore Hawaii's unique culture.
3. Maui Kayaking Tours
Whether you're an experienced kayaker or an adventurous family, Wailea provides a popular and convenient starting point for a truly unforgettable journey. This is likely due to its proximity to Turtle Town and the Molokini Crater.
Popular Maui kayaking tours such as the Makena-Wailea Explorer Trip and the Makena Turtle Town Eco Adventure in Maui go through or even start at this area. If you're interested, check out the latest prices and details!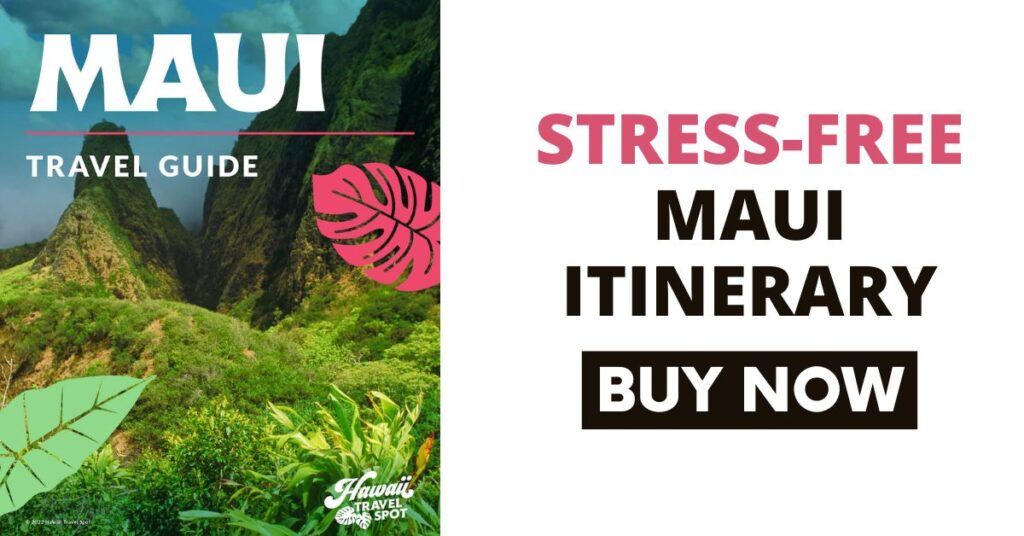 4. Scuba Diving At Keawakapu Beach
Yet another scuba diving experience makes it to the top five! This beach is unique in that it provides two snorkeling areas divided by a stretch of sand.
Both areas hold large stretches of gorgeous coral and lava rocks. You'll also find a variety of tropical fish, Hawaiian green sea turtles (honu), and even eel!
If the prospect of scuba-ing alone or for the first time appears daunting, don't worry – the area offers scuba diving tours with PADI-certified instructors. Check out prices and details!
5. Makena Beach State Park
Makena is at the most southern end of Maui, largely covered largely in volcanic debris and undeveloped but for the Maui Prince Hotel and the Makena Golf Courses.
Nonetheless, the Makena Beach State Park is one of the most famous beaches in all of Hawaii.
Composed of a Large Beach and a Small Beach, Makena is famous both for its dreamy stretches of white sand. And it's perfect for beach activities such as snorkeling, sunbathing, swimming, and bodysurfing. You can also see the Molokini Crater and Kaho'olawe island.
6. Monkeypod Kitchen
Monkeypod Kitchen is one of the most famous and delicious restaurants in the Maui area. They focus on providing a merry and peaceful environment.
They specialize in using locally sourced and fresh ingredients to make tasty food, such as local fish. And they put Hawaiian spins on ordinary foods such as hamburgers, noodles, and tacos. They also provide handcrafted cocktails and live entertainment!
7. The Shops at Wailea
The Shops at Wailea is one of the most unique malls in the world – outdoors and high-end, filled with top-tier shopping, dining, and cultural experiences!
Beyond having many designer stores like Gucci, Prada, and Louis Vuitton, the mall also has many widely enjoyed brands such as SoHa, Lululemon, and Stravoski. Other enjoyable stores include the Whalers General Store, Enchantress Gallery, and Tori Richard.
The Shops also has many famous restaurants and cafes, such as Ruth's Chris Steak House, Tommy Bahama Restaurants & Marlin Bars, Honolulu Cookie Company, and Lappert's Ice Cream.
8. The King's Trail (Hoapili Trail)
This trail is not only a cultural experience but also one of the most unique trails in the world. King Pi'ilani and his son built the trail, which has amazing views of ancient sites such as shrines (ahu), homesites, temples (heiau), and even villages such as Keone'ō'io
Instead of lush greenery, the trail features over ten miles of unique lava rock.
9. Sea Scooter Snorkeling
Maui's sea scooter snorkeling is one of the most unique and innovative experiences you can encounter. "Sea scooters" are battery-powered devices that propel individuals through the water.
Using them, you can snorkel both faster and further, surrounded by a vast array of sea animals.
Whether or not you're ordinarily a fan of swimming or snorkeling, I highly recommend you to check it out – you could even swim with turtles! Check out the latest prices and details.
10. Day Trip to Molokini Crater
Molokini Crater is a beautiful crescent-shaped crater, uninhabited with an area of 23 acres. It is yet another popular site for snorkeling, where you can see a huge array of sea life such as Moorish idol, moray eels, yellow tang, and parrotfish!
There are even whale sharks – don't worry, they aren't dangerous. Read my full post about snorkeling at Molokini Crater.
11. Golfing at Wailea Golf Club
Wailea Golf Club is a famous and scenic golfing location with three award-winning courses: Emerald, Gold, and Blue – you can experience not only world-class golfing but also eat amazing food, see amazing views, and even attend its golf academy!
12. Wailea Coastal Walkway
The Wailea Coastal Walkway can only be described as a beautiful seaside stroll that offers stunning views and experiences.
From crescent-moon-shaped islands to stunning views of four islands, the walkway provides plenty of geographical destinations.
It also takes you by eight world-class resorts, as well as several coffee shops, photo booths, snack stands, and even sites where you can see humpback whales!
13. Wailea Tennis Club
With eleven Sportsmaster courts, a full-service pro shop, and a beautiful site, Wailea Tennis Club deserves its accolades – it's been ranked one of the best in the U.S. for over a decade and named one of the most high-quality establishments nationwide.
Beyond excellent tennis resources, the Wailea Tennis Club also offers other fun opportunities for people of all ages such as round robins, competitions, instruction opportunities, and even other sports like pickleball!
14. Horseback Riding at Makena Stables
Horseback riding at Makena Stables is simultaneously fun and beautiful due to its small tour numbers, especially during the sunset and morning tour rides. It also holds a surprising amount of cultural significance.
Hawaii has a rich history of "cowboy" (paniolo) history that stretches far earlier than the mythologization of the "Western cowboy."
15. Mandara Spa
The Mandara Spa provides an unmatched luxury experience with a beautiful view – overlooking the ocean, the Molokini Crater, and even the island of Kahoolawe. It's especially perfect for de-stressing – or even a romantic date.
Mandara Spa aims to incorporate aspects of Hawaiian culture into your experience and thus has tropical coconut, island coffee, Hawaiian sea salt, seaweed (limu kala), and Pikake flowers on its "spa menu."
16. Polo Beach
Whether you're looking for a relaxing seaside tanning experience or an unforgettable snorkeling adventure, Polo Beach may be the right place for you.
Located between the Fairmont Kea Lani hotel and the Polo Beach Club, it strikes a perfect medium between convenient accessibility and fun.
Unlike many other beaches in the area, Polo Beach has multiple commodities such as barbeques, playgrounds, picnic tables, and showers.
17. Stand Up Paddle Boarding
Stand Up Paddleboarding, also deemed "SUP," is an activity fitting for anyone of any age. Whether you're an experienced "SUP"-er or a newbie, the numerous nearby tours and equipment sources can ensure that you enjoy the activity.
Beyond being incredibly enjoyable, Stand Up Paddleboarding is also considered a low-risk and low-impact activity, making it perfect for all family members. If interested, check out prices and the latest details.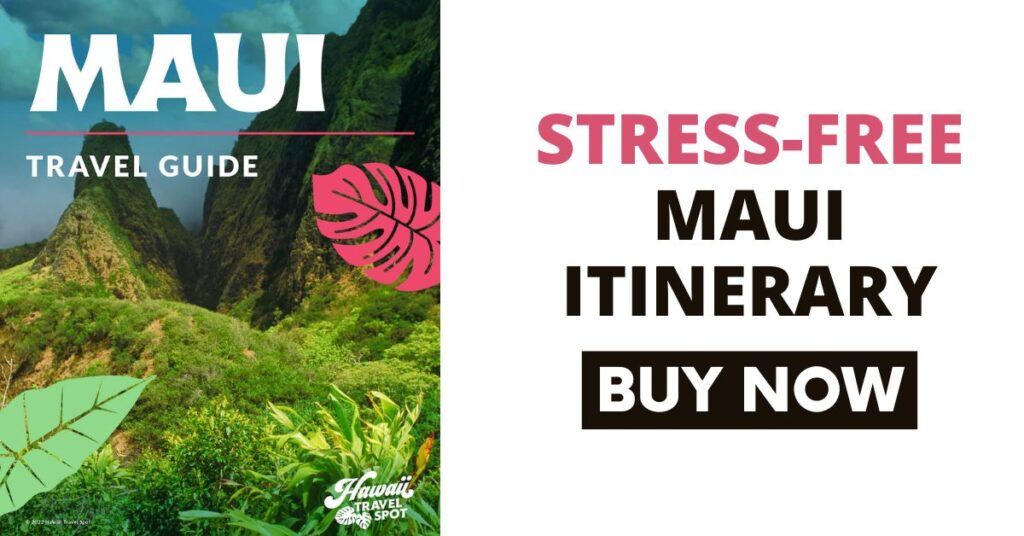 18. Dinner at the Four Seasons Maui
Whether you're looking for decadent Italian food or a truly Hawaiian experience, the Four Seasons at Maui has a wide variety of restaurants on their property that could satisfy any foodie.
My personal recommendation is Ferraro's Bar e Ristorante, a Zagat-rated restaurant with a unique ocean-front dining experience! They also incorporate Hawaiian cuisine like poke, seabass, and Ahi tuna into their food.
19. Wailea Healing Center
For good reason, Wailea Healing Center is often described as a near-spiritual experience. From yoga to personal massages to belly dancing, the Wailea Healing Center has a wide variety of experiences and activities which can help you destress, unwind, and have a good time.
20. Visit Wailea Beach
Wailea Beach is a world-famous resort beach that is often extremely crowded – for good reason. It's perfect for beach activities such as boogie boarding, snorkeling, and body surfing and offers amenities like a paved walkway, showers, free parking, and lifeguards on duty.
Beyond the activities, Wailea Beach has a variety of beautiful views of Kahoolawe, Molokini Crater, and even Maui whales during the winter.
21. Grand Luau at Honua'ula
Despite being a luau, the most distinctive and beautiful aspect of the Grand Luau at Honua'ula is their focus on Hawaiian stories and culture – through traditional Polynesian dance, they convey tales about their beliefs and histories and perform feats that'll keep their audience captive.
Beyond the cultural experience, the Grand Luau offers a wide variety of delicious dishes that keep personal preferences into account.
Best Wailea Maui Resorts
With its spas, fine dining, beautiful fountains, breathtaking views, and beach access, Grand Wailea Resort embodies the epitome of luxury – staying at the resort makes you feel as if you're in paradise. Check out the latest price and more details.
What's unique about Residence Inn is its more personal vibes – complete with a kitchen, larger rooms, a local shuttle bus service, and even grocery-shopping services; the Inn itself is likely meant to provide a more "homely" experience – perhaps for those put off by luxury. Check out prices and the latest details.
Although just as luxurious as the Grand Wailea Resort, Fairmont provides an all-suite/luxury villa experience with astoundingly pleasant customer service, swimming pools, spas, and even access to the nearby Polo Beach. Check out prices and the latest details.
Things to do on Maui Beyond Wailea
Check Out Some Waterfalls
Waterfalls are beautiful and breathtaking – thus, the many famous waterfalls scattered across Maui get an immense number of tourists daily.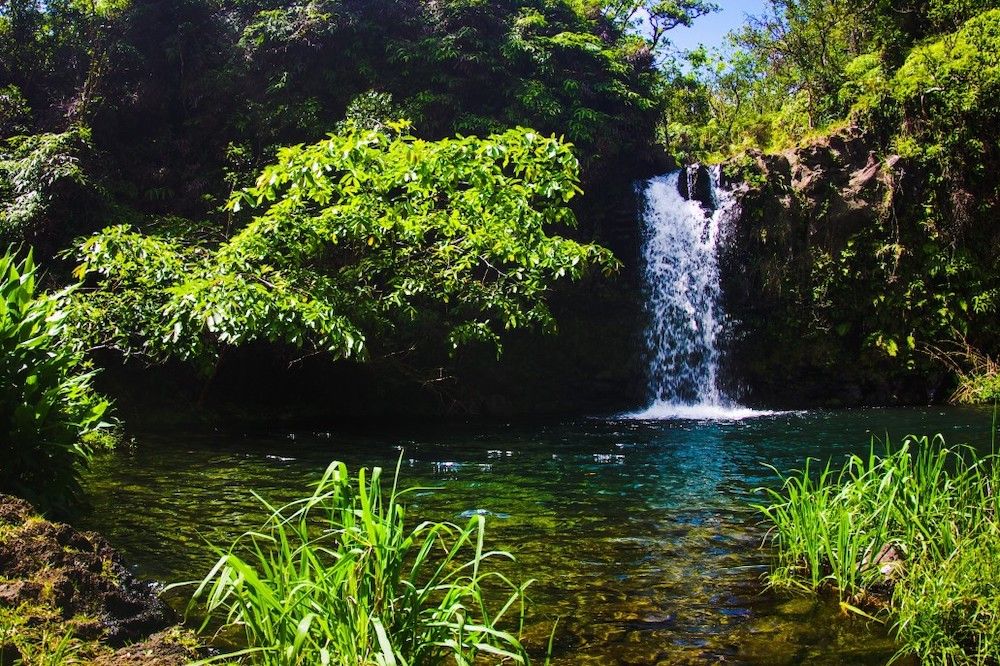 Some of the most popular ones include the Waimoku Falls, the Twin Falls, and the Honokohau Falls.
Try Maui Hikes
Especially for those looking for an adventure, hiking is one of the most iconic activities for people, especially families in Maui, to partake in everywhere – especially in Maui. Maui's most popular hiking trails include the 'Iao Valley and Road to Hana.
Drive the Road to Hana
The Road to Hana has a ton of cool hiking trails on Maui and is perhaps the most famous scenic drive in Hawaii – and for good reason.
Whether you're looking for an immensely challenging journey (thus, the "I Survived the Road to Hana" shirts) or breathtaking views on tours, this is the right place for you. Check out the latest prices and details and tours here.
Explore Haleakala Crater
Likened as a spiritual awakening, the Haleakala Crater is likely one of the most popular areas within Hawaii and thus requires little explanation.
From the park's varied and dramatic views, especially of the sunrise, to its hikes, it is undoubtedly an unforgettable experience. Check out the prices and latest details.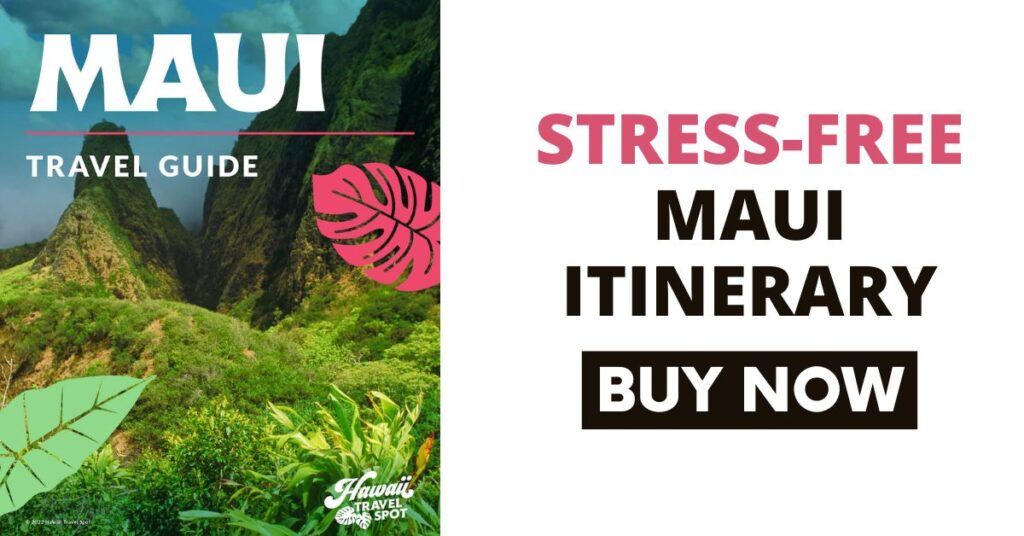 Wailea Maui FAQs
What should I do if it rains on Maui?
There are plenty of fun indoor activities to do in the case of bad weather such as shopping, visiting the Maui Ocean Center, or visiting the Maui Brewery.
How should I prepare for a trip to Maui?
As you would any other normal beach trip! However, I would strongly recommend renting a car to make it easier to visit attractions further away from Wailea, such as the Haleakala Crater, the Road to Hana, popular hiking trails, and more!
Is Wailea the best resort I could visit?
It depends on your definition of "best!" While all resort areas in Hawaii are a pleasure to stay at, compared to Kaanapali, for example, Wailea is more luxurious but further away from popular Maui tourist attractions. When comparing Wailea and Lahaina, it's useful to note that Wailea is more upscale and less budget-friendly. 
Wailea Activities Wrap Up
And there you have it! These are some of the best things to do in Wailea Maui for all types of visitors. I hope you found a few Wailea activities worth adding to your Maui itinerary!